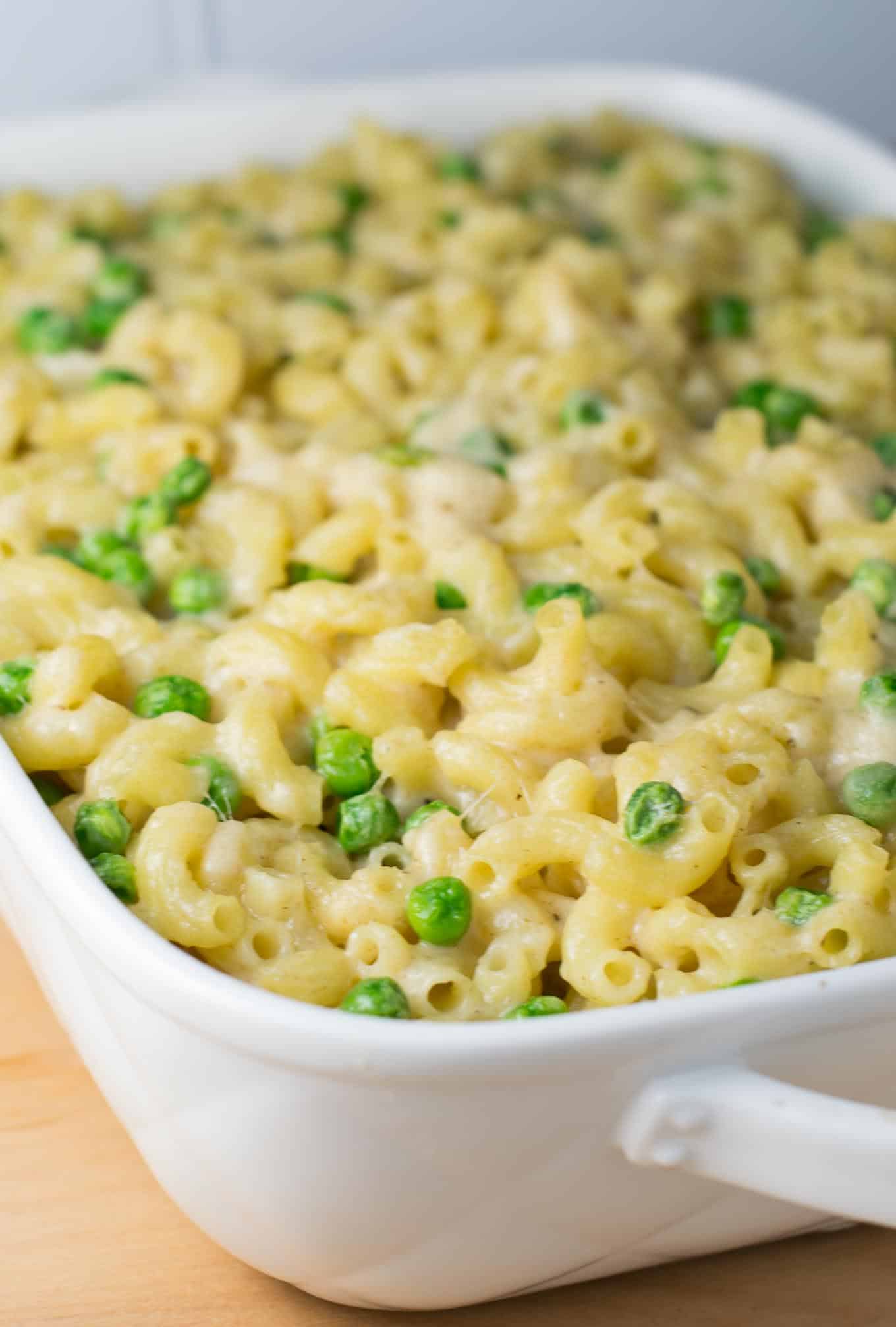 Growing up, one of my favorite foods was Macaroni and Cheese.
I would say this is pretty common, as I have yet to meet a kid (or adult) that doesn't love the carb-y cheesy goodness that is macaroni and cheese.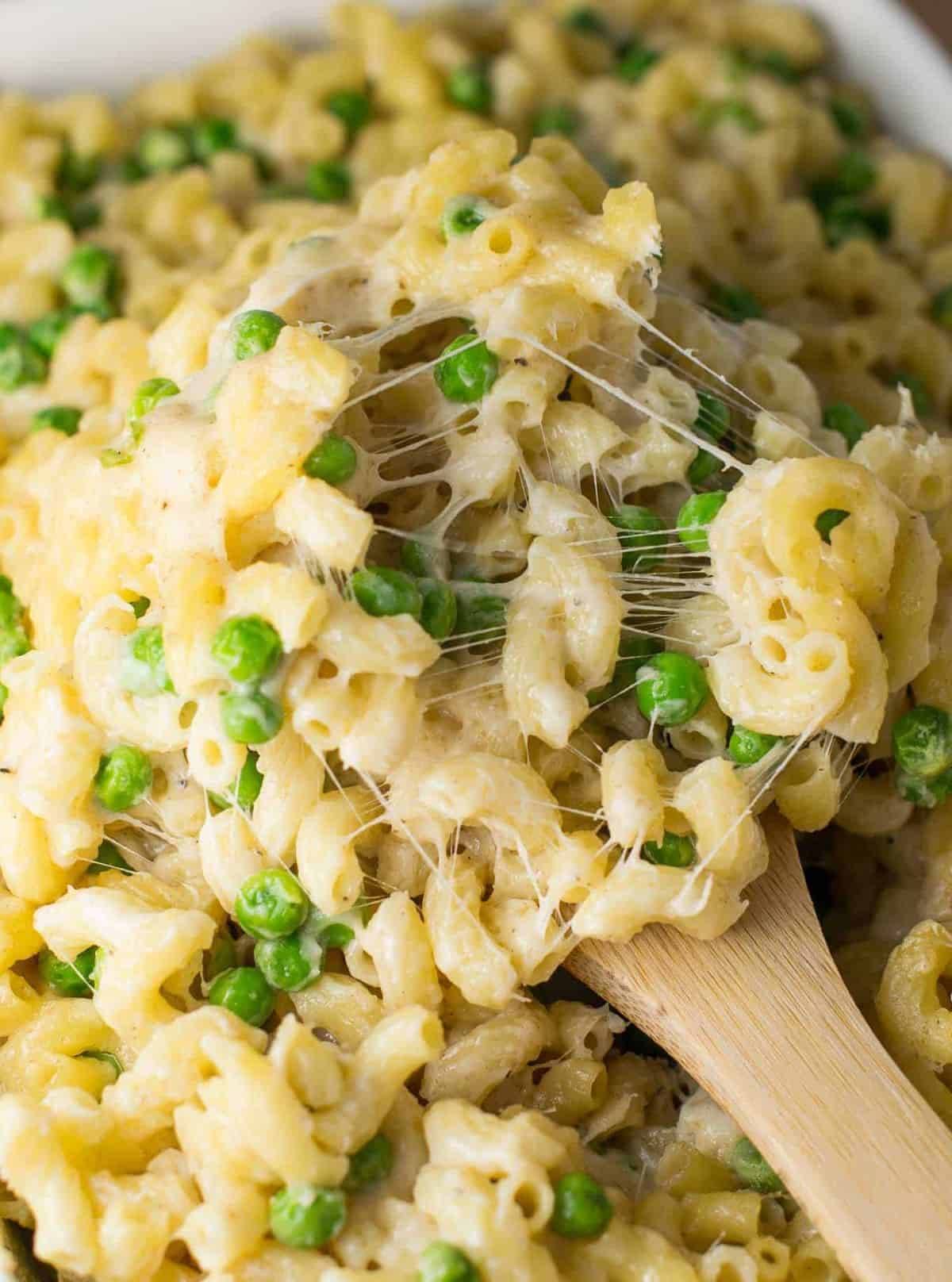 This macaroni and peas recipe is my take on this classic comfort food.
Full of cheesy goodness with some veggies snuck in for good measure.
I love macaroni and peas so much that if I plan on making mac and cheese (boxed or homemade), I won't make it unless I have some frozen peas on hand in the freezer.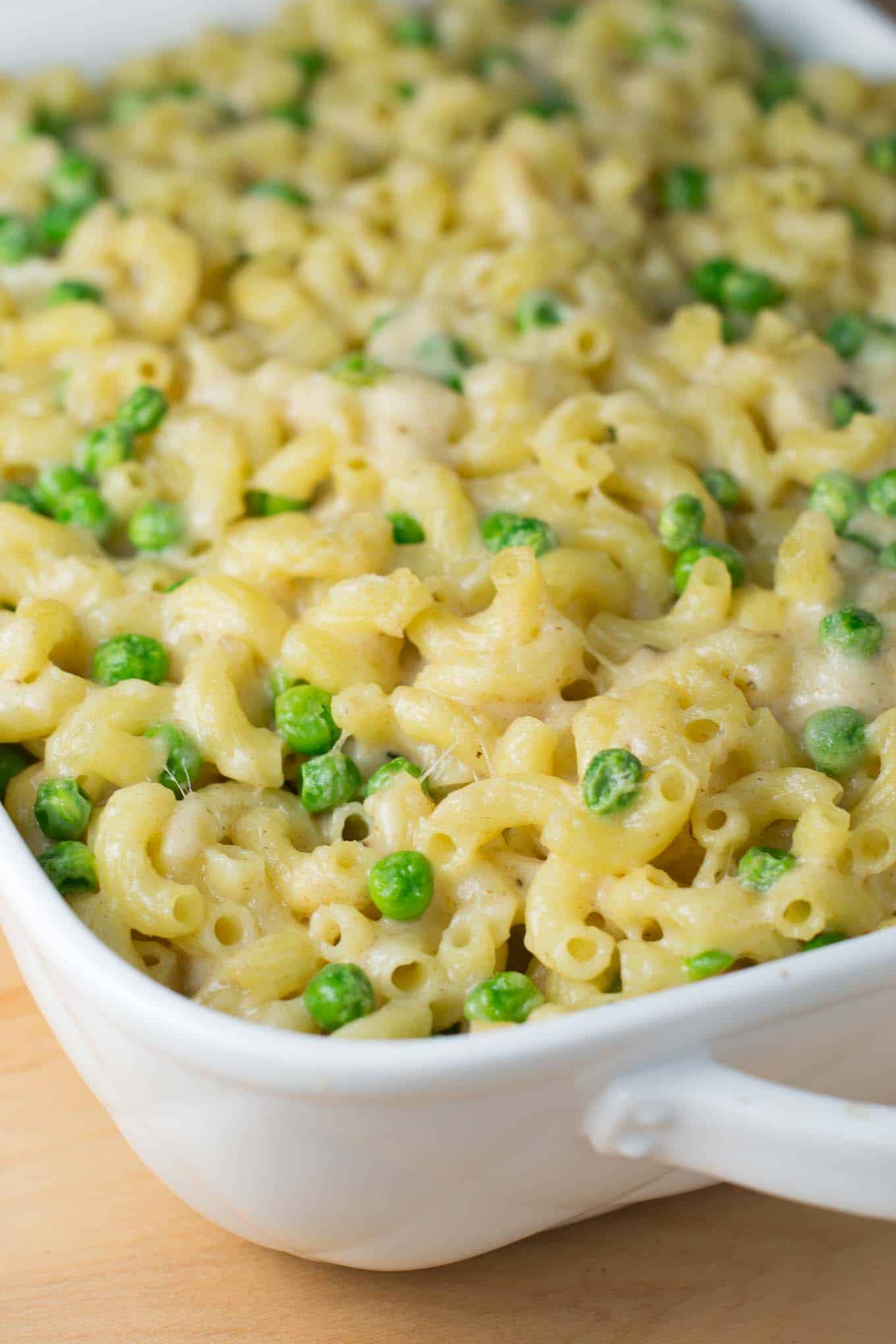 I prefer to buy frozen peas as they keep their texture better than the canned variety.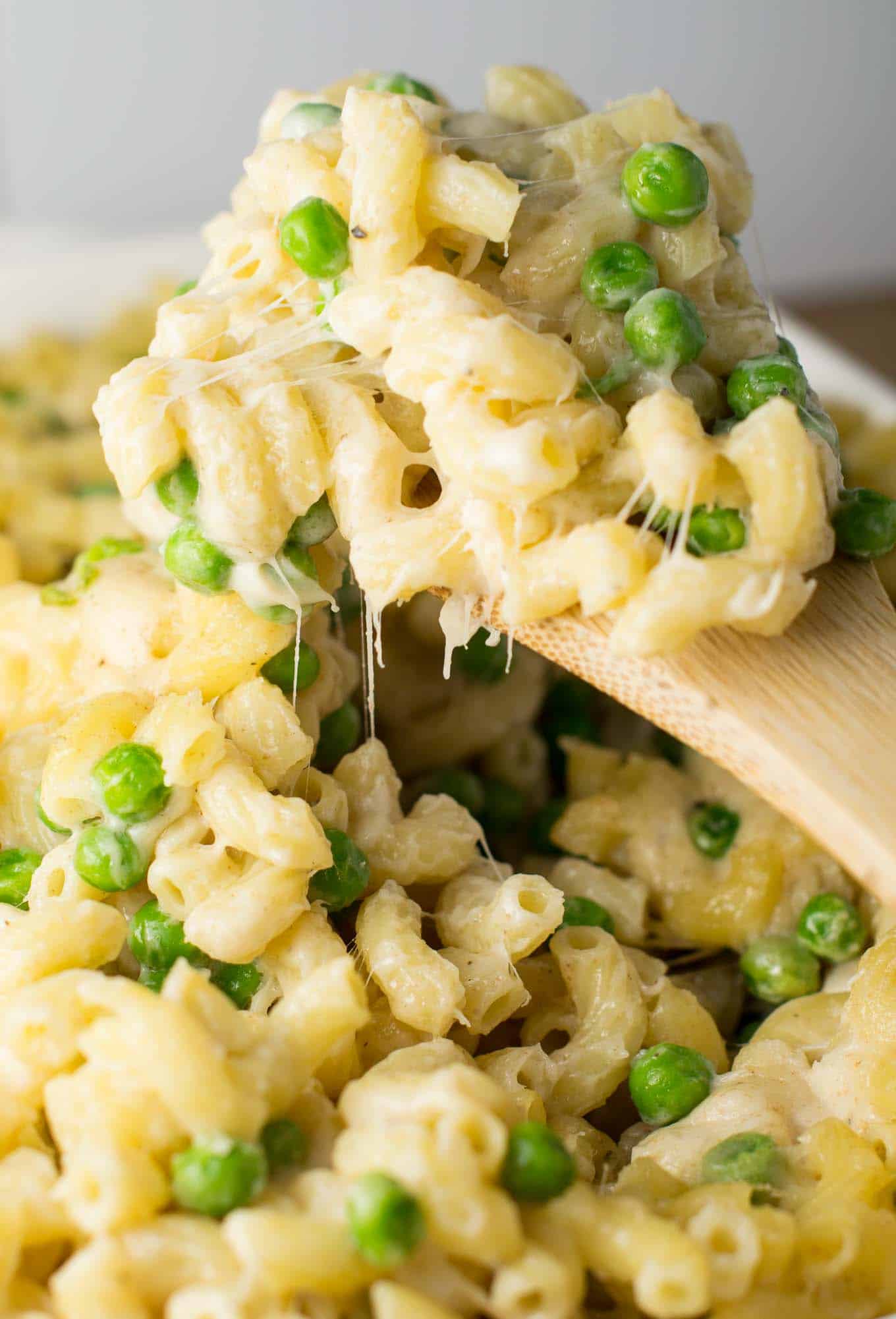 This recipe makes a HUGE casserole sized dish and is perfect for leftovers for the next day.
Make this for your kids (or you!) this week – you deserve it!

Easy Macaroni and Peas
Ingredients
1 lb elbow macaroni
5 tablespoons unsalted butter
¼ cup whole wheat flour
⅔ cup organic heavy whipping cream
⅔ cup 2% milk
4 cups shredded cheese (I used half cheddar and half mozzarella)
1½ teaspoons salt
½ teaspoon pepper
10 oz frozen peas
Instructions
Cook noodles according to al dente package instructions
In large pan (I used a dutch oven), melt butter
add flour and whisk for one minute constantly
Add heavy cream and milk, whisking until mixture starts to thicken
add cheese, salt, and pepper (Sauce will be VERY thick and cheesy)
Add noodles and peas, and stir until combined
Transfer mixture to a 13 X 9 casserole dish
Bake at 350 for 10-20 minutes, or until bubbly and beginning to crisp