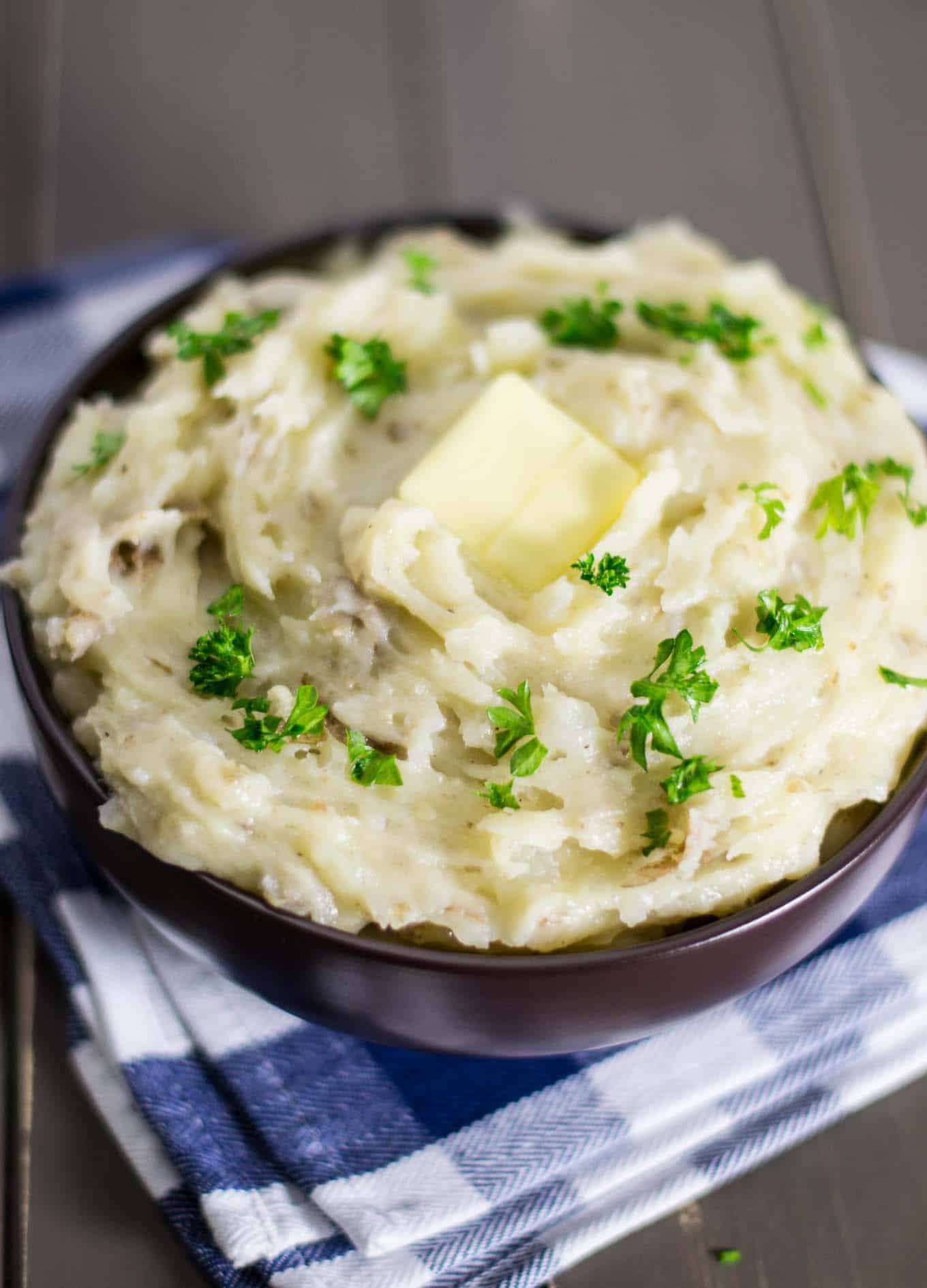 One of my absolute favorite things to eat at Thanksgiving is mashed potatoes.
No Thanksgiving table is complete without them (and if you don't like them you're crazy!)
These potatoes are creamy, delicious, and have a great depth of flavor from the fresh garlic and onion puree.
That is one of the secrets to how good these are!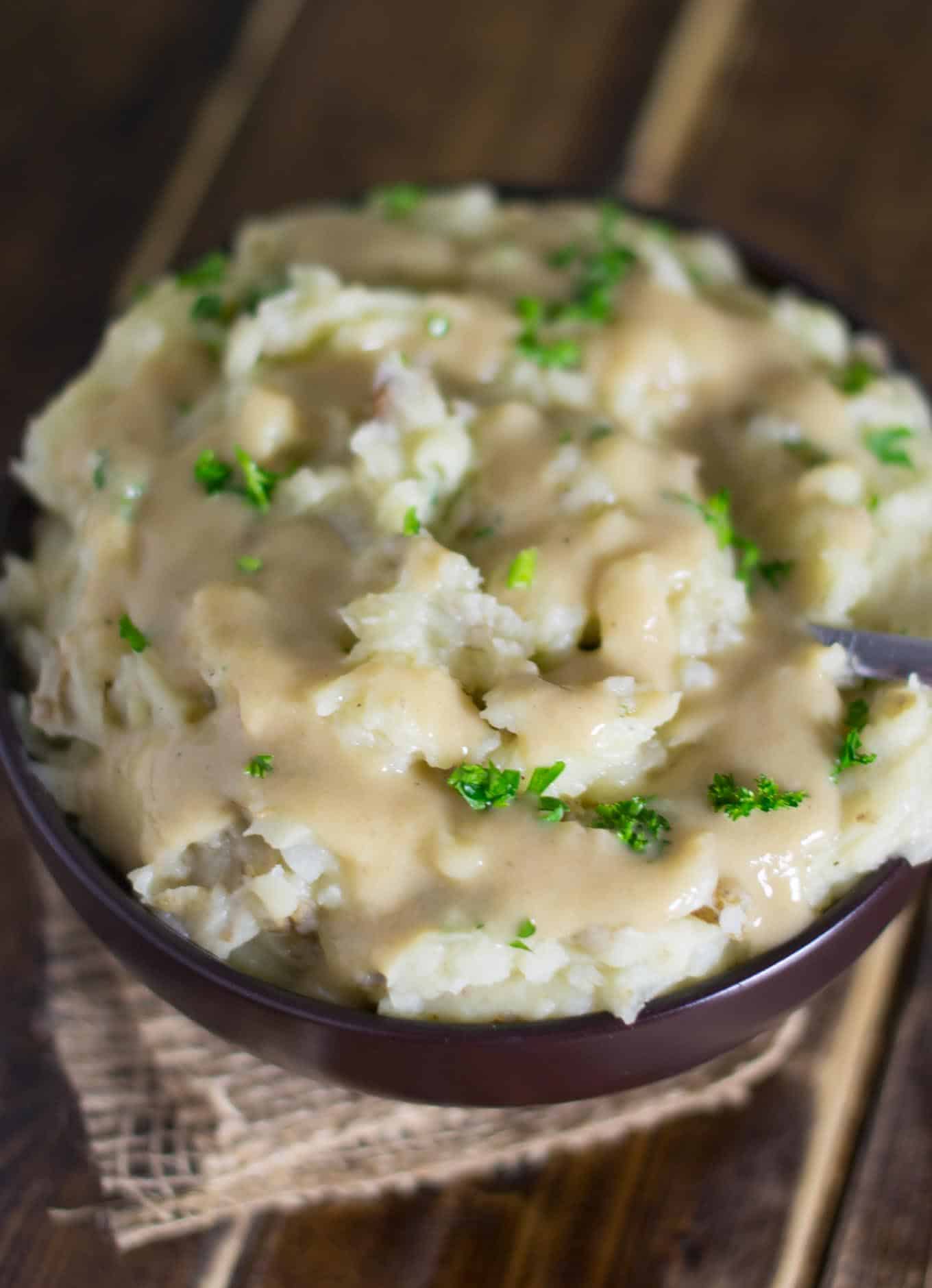 No one would ever guess that these are vegan! Serve them up with some vegetarian or vegan gravy!
My only suggestion is to make a double (or triple) batch – these will go quickly!
Vegan Mashed Potatoes
Ingredients
⅓ cup diced onion
5 large garlic cloves, diced
3 lbs russet potatoes
1⅓ cup vegan butter
4 tablespoons unsweetened unflavored almond milk
sea salt
pepper
Instructions
Rinse and scrub potatoes and place in a large pot
Cover potatoes with hot water and bring to a boil, salt generously (I used 2 teaspoons)
Boil potatoes until a fork can go all the way through (time will differ depending on your stove)
While potatoes are boiling, sautee diced onion and garlic in a skillet with a teaspoon of olive oil
Cook garlic and onions until done (about 5 minutes on medium heat or until onion is translucent)
Puree garlic and onion mixture with almond milk in a blender until it reaches a paste texture
Once potatoes are soft, mash them in a large bowl or pan and add garlic/onion puree, vegan butter, and salt and pepper to taste ( I used an additional 1 teaspoon each of salt and pepper)