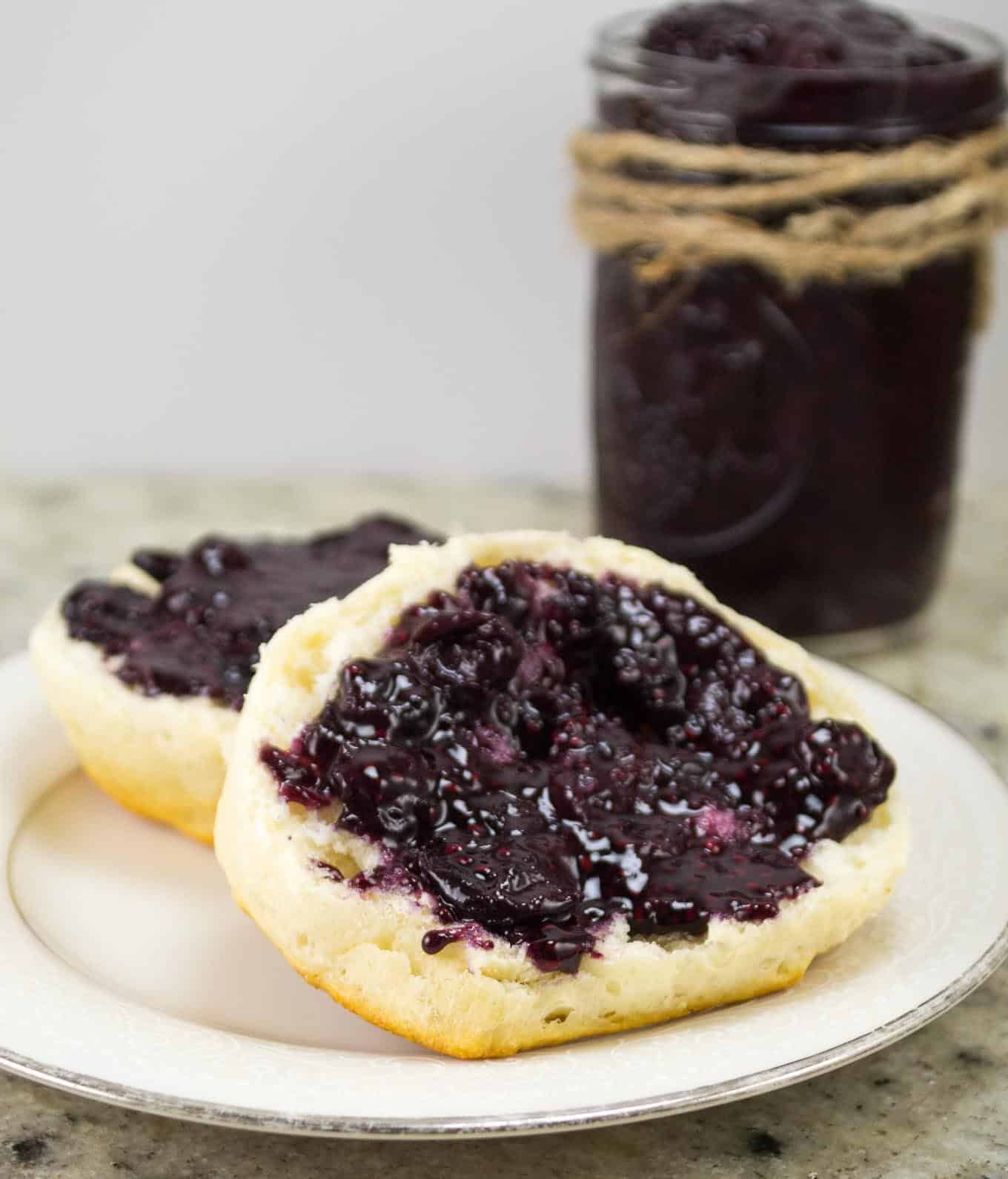 What if I were to tell you that making homemade jam doesn't have to require boiling, lots of ingredients and specific instructions?
This 15 minute berry chia seed jam is for all you jam lovers that want to enjoy the taste of delicious homemade jam without all the hassle!
I personally have never made jam the hard way, for me it's too much work.
I much prefer the instant gratification from this easy chia seed jam!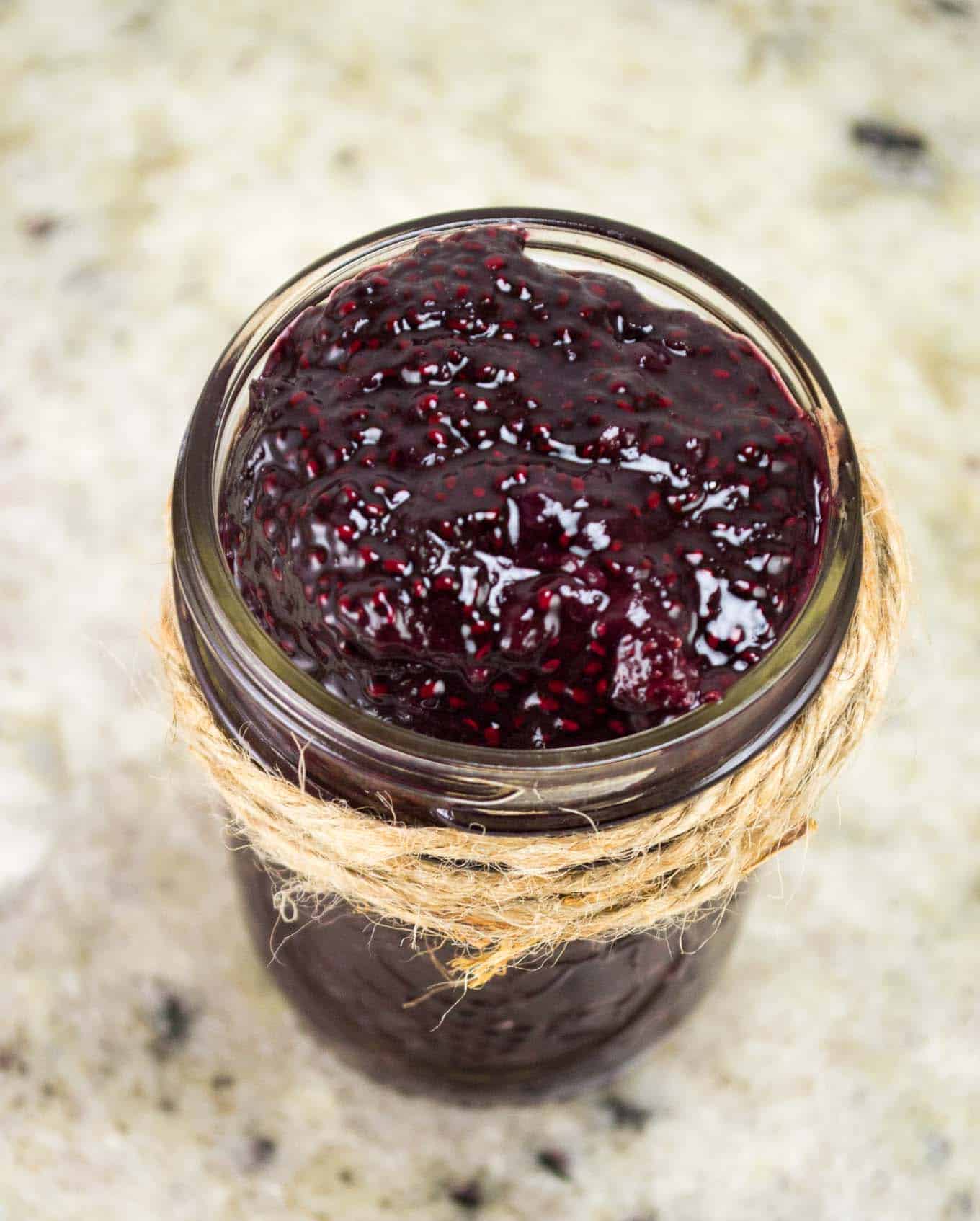 Every time I make this jam, I wonder why on earth I don't make it every single week.
The recipe couldn't be any simpler and comes together in just 15 minutes.
Put it in the fridge to cool overnight and you'll have ridiculously fresh and addictive homemade jam that you can't wait to eat!
Try using this jam to take your PB&J game to the next level. Or smeared with a little vegan butter on hot biscuits.
Or just eat it by the spoonful straight from the jar (not that I've ever done that…)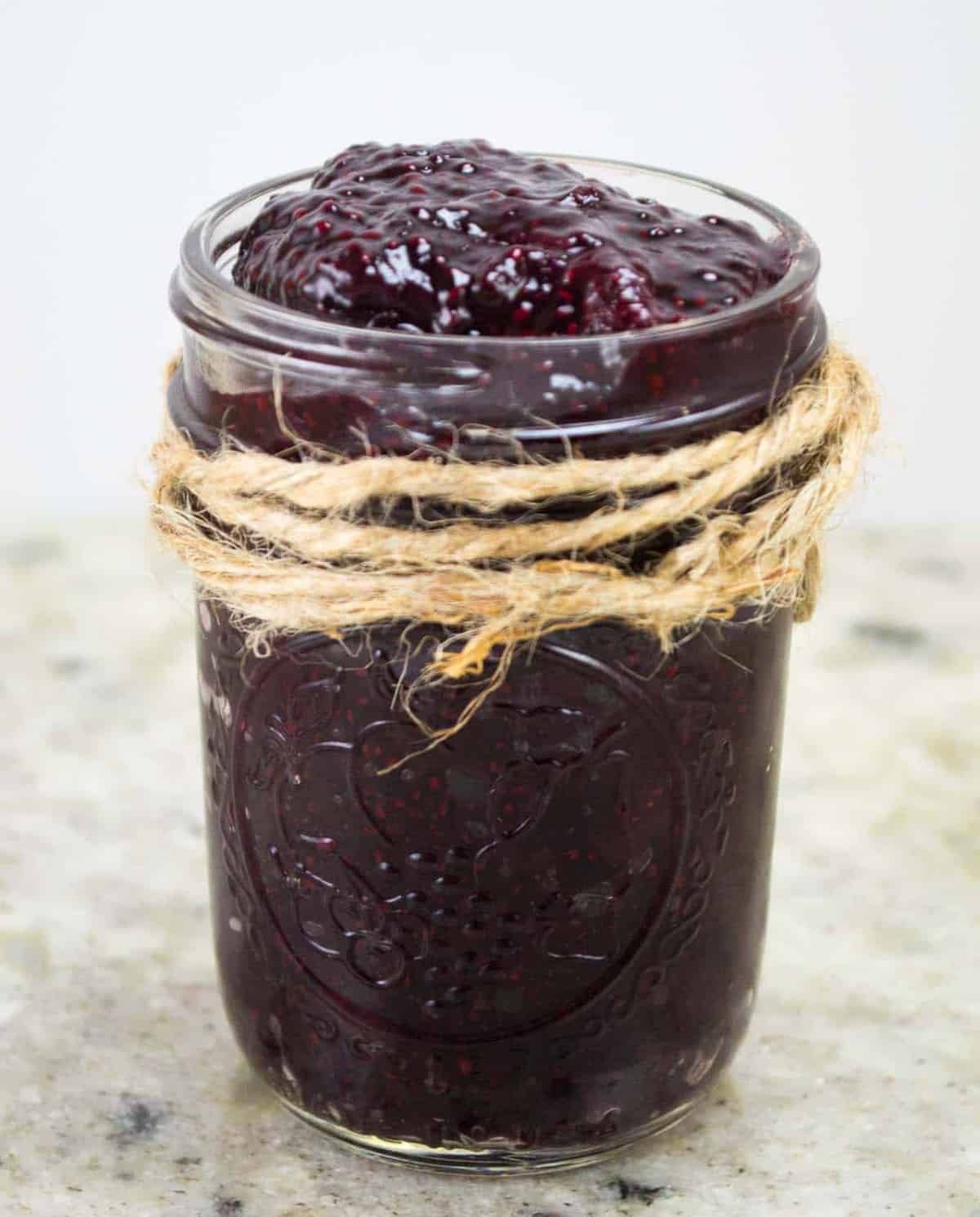 The secret to this chia seed jam is one of my favorite vegan binders – CHIA SEEDS!
Chia seeds can be used in so many ways, not to mention their amazing health benefits.
Try using them to make an egg substitute, homemade jam, or overnight oats!
You can most likely find them at your local health food store or chain grocery store.
I love finding new ways to use chia seeds and this recipe definitely ranks as one of my top favorites!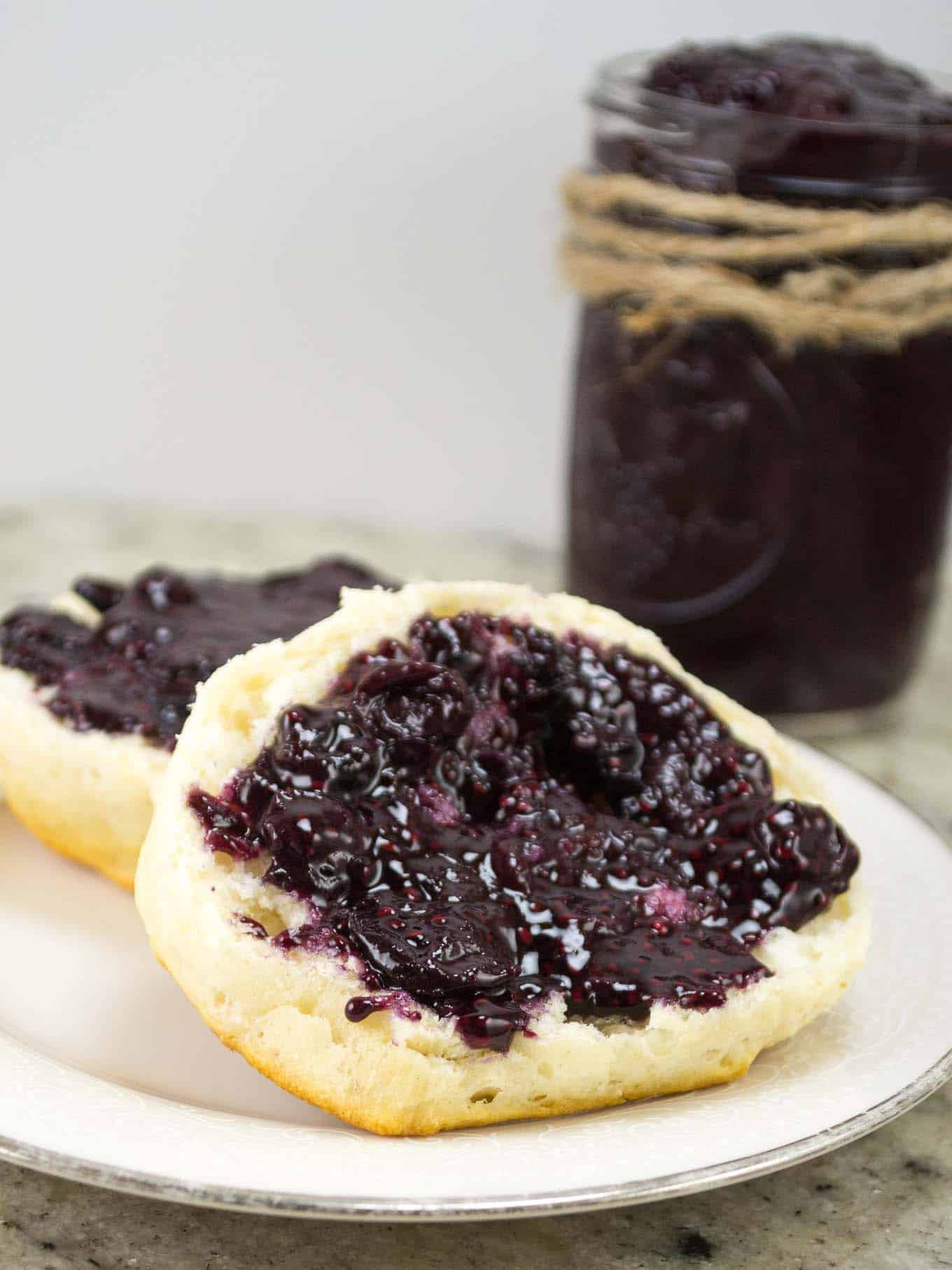 If you've never tried chia seed jam before, you are missing out!
Give this recipe a try and let me know in the comments what you think!
Yield: around 2 cups
15 Minute Berry Chia Seed Jam
An easy vegan recipe for 15 minute berry chia seed jam. Substitute any frozen fruit of your choice, the possibilities are endless! Your family will love it!
Ingredients
2 cups frozen blueberries
1 ½ cups frozen strawberries
1.5 teaspoons vanilla extract
2.5 tablespoons chia seeds
⅓ cup pure maple syrup
⅛ teaspoon sea salt
Instructions
Add berries and maple syrup to a medium sauce pan
Heat on medium high heat for 10-15 minutes. You want the mixture to boil and the fruit to start breaking down. Use a spoon to smush fruit into more of a puree
Once fruit is mostly broken down, remove from heat and add chia seeds, salt, and vanilla extract.
Store in the fridge (use within 1-2 weeks)
Notes
You can substitute any frozen berry of choice - the possibilities of flavors are endless!
Nutrition Information:
Yield:
10
Serving Size:
1
Amount Per Serving:
Calories:

70
Total Fat:

1g
Saturated Fat:

0g
Trans Fat:

0g
Unsaturated Fat:

1g
Cholesterol:

0mg
Sodium:

28mg
Carbohydrates:

15g
Fiber:

2g
Sugar:

10g
Protein:

1g