I don't know about you, but breakfast is the meal that I struggle most with while eating healthy.
As a mom to a 9 month old, I don't have time to make fancy breakfasts, and most mornings I barely have time to grab a quick bite!
Smoothie bowls are my new favorite hack to enjoying a delicious and nutritious breakfast that comes together in just 5 minutes!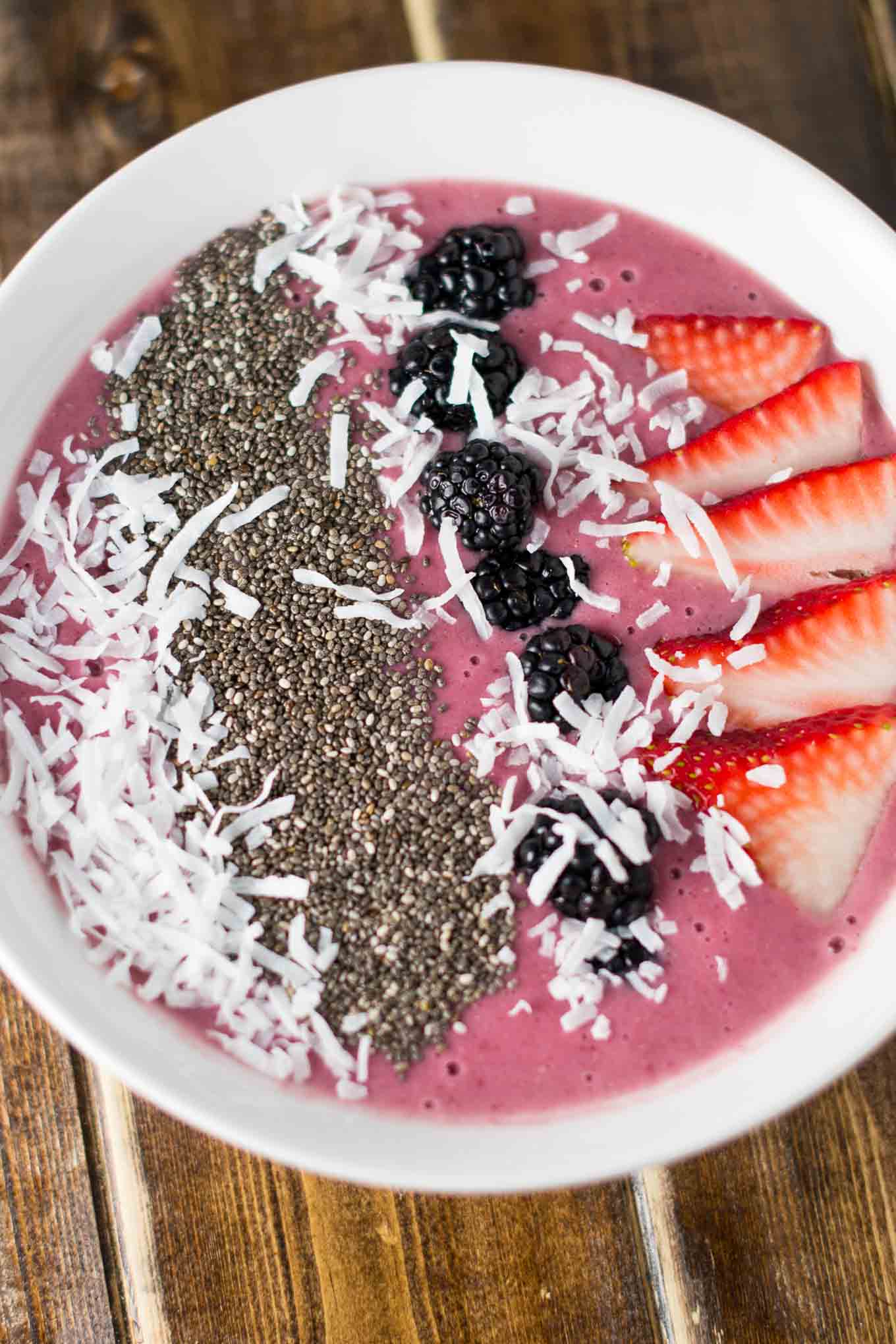 I feel so much more energized when I eat a breakfast full of fresh fruit as opposed to one that is just processed frozen food (totally guilty of being a frozen breakfast burrito addict at times!)
This strawberry banana smoothie bowl is just 4 ingredients: strawberries, banana, protein powder, and almond milk.
If you need extra protein, add a little more protein powder or sprinkle some nuts on top.
This recipe is totally customizable, just throw on whatever toppings you have on hand. Busy moms everywhere rejoice!
5 Minute Strawberry Banana Smoothie Bowl
Ingredients
1 small banana (fresh not frozen)
1 heaping cup frozen strawberries
2 tablespoons protein powder (I used a vegan vanilla flavored protein powder)
1/2 cup unsweetened vanilla almond milk
Optional Toppings
Chia Seeds
Unsweetened shredded coconut
Strawberry Slices
Blackberries
Directions
Add all ingredients to a blender and blend until combined
Pour into a bowl and add desired toppings
Recipe Notes
Add more almond milk to desired thickness, if necessary
Loading nutrition data...