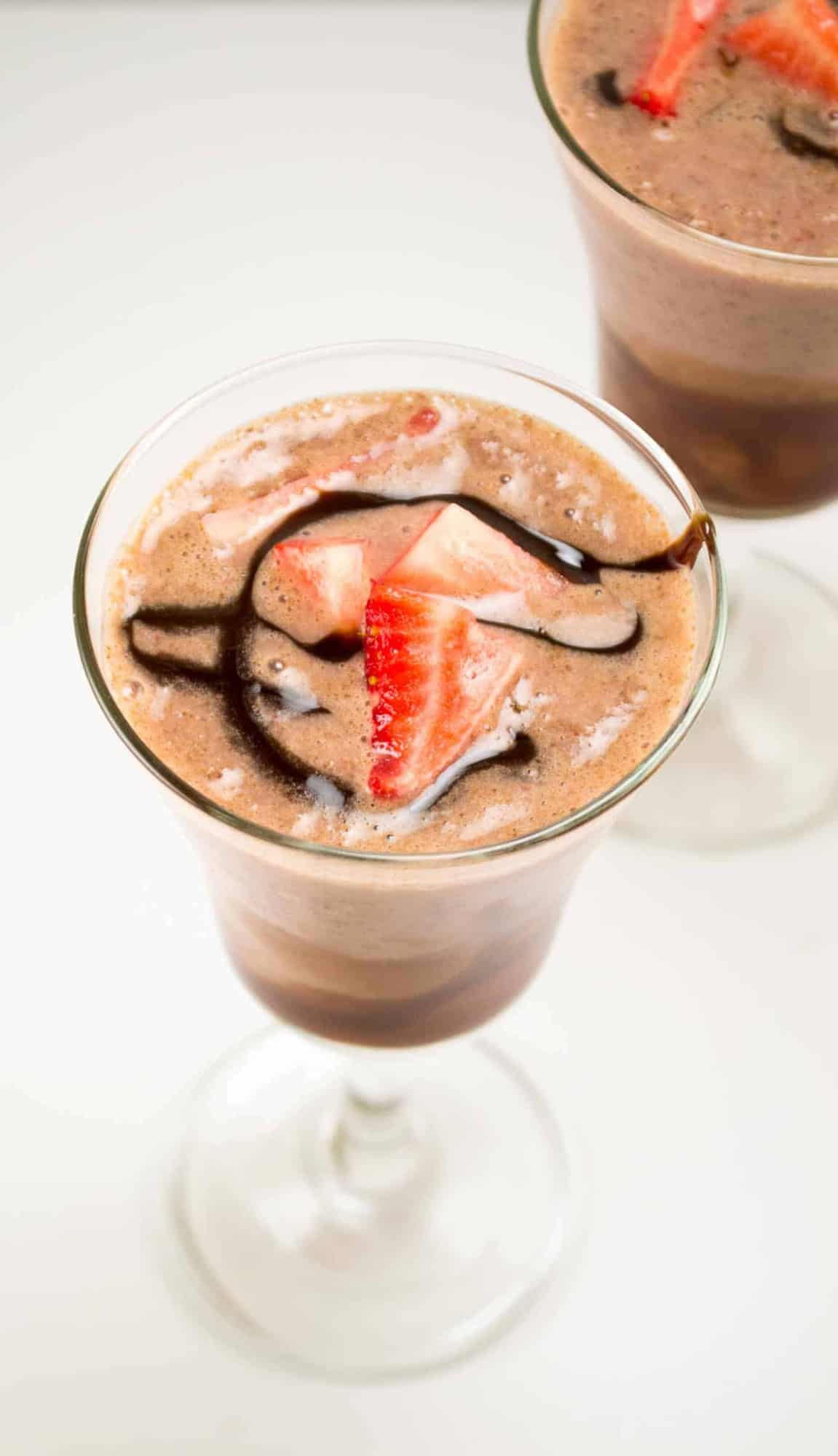 Chocolate covered strawberries are a special treat that I don't get to enjoy very often.
While I love the taste of chocolate + strawberries, most  that I've had are coated in a way too sickeningly sweet chocolate. Not my style (and not really great if you're trying to be health conscious.)
I decided to combine these flavors that I love and create a healthier Chocolate Covered Strawberry Smoothie!
I created this smoothie as the perfect sweet snack or dessert for all you fellow chocolate covered strawberry lovers out there!
This smoothie is sweet and icy and chocolatey, but without being overly sugar loaded.
Feel free to add more chocolate syrup if you want it a little sweeter!
Did I mention it's vegan too?!
This is going straight to the top of my summer favorites list!

Chocolate Covered Strawberry Smoothie
Ingredients
6 strawberries
1 cup ice cubes
1 Tablespoon dairy free chocolate chips
½ cup chocolate almond milk
⅔ cup unsweetened vanilla almond milk
Dairy free chocolate syrup & strawberries, for topping
Instructions
Combine first 5 ingredients and blend well
Top with optional chocolate syrup and more strawberries
Enjoy!