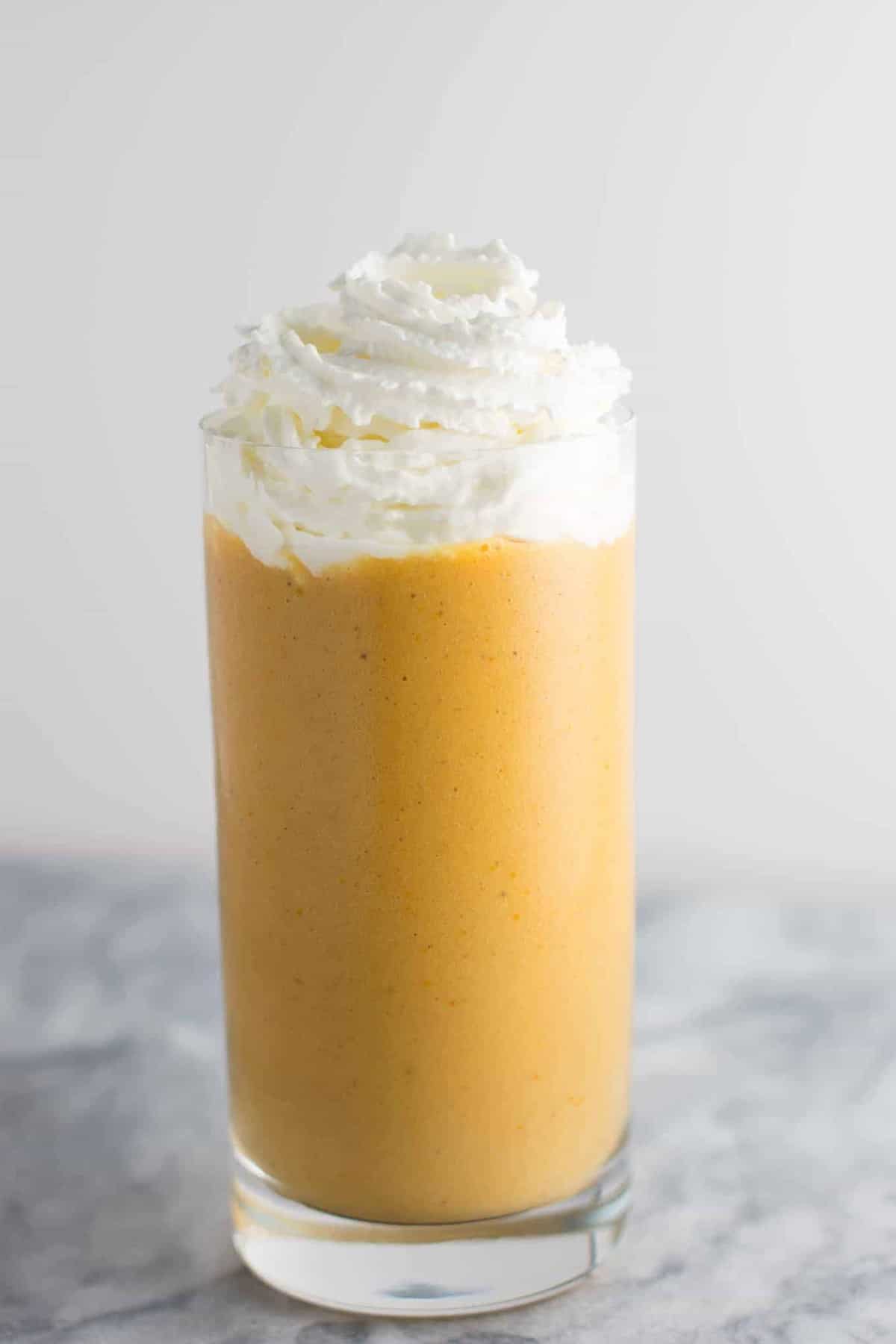 This creamy healthy pumpkin pie smoothie is one of my favorite ways to enjoy the flavors of fall without the calories that come from over indulging.
Fall is one of my favorite times of year. I love the crisp air, the beautiful colors, and of course, pumpkins!
Once September rolls around I'm in full on pumpkin mode.
I'm craving all the pumpkin desserts all the time!
Everyone loves pumpkin pie, but it can definitely be unhealthy to over indulge in.
This smoothie is so healthy and low calorie that you could have one every day if you wanted!
A great way to get your pumpkin pie fix.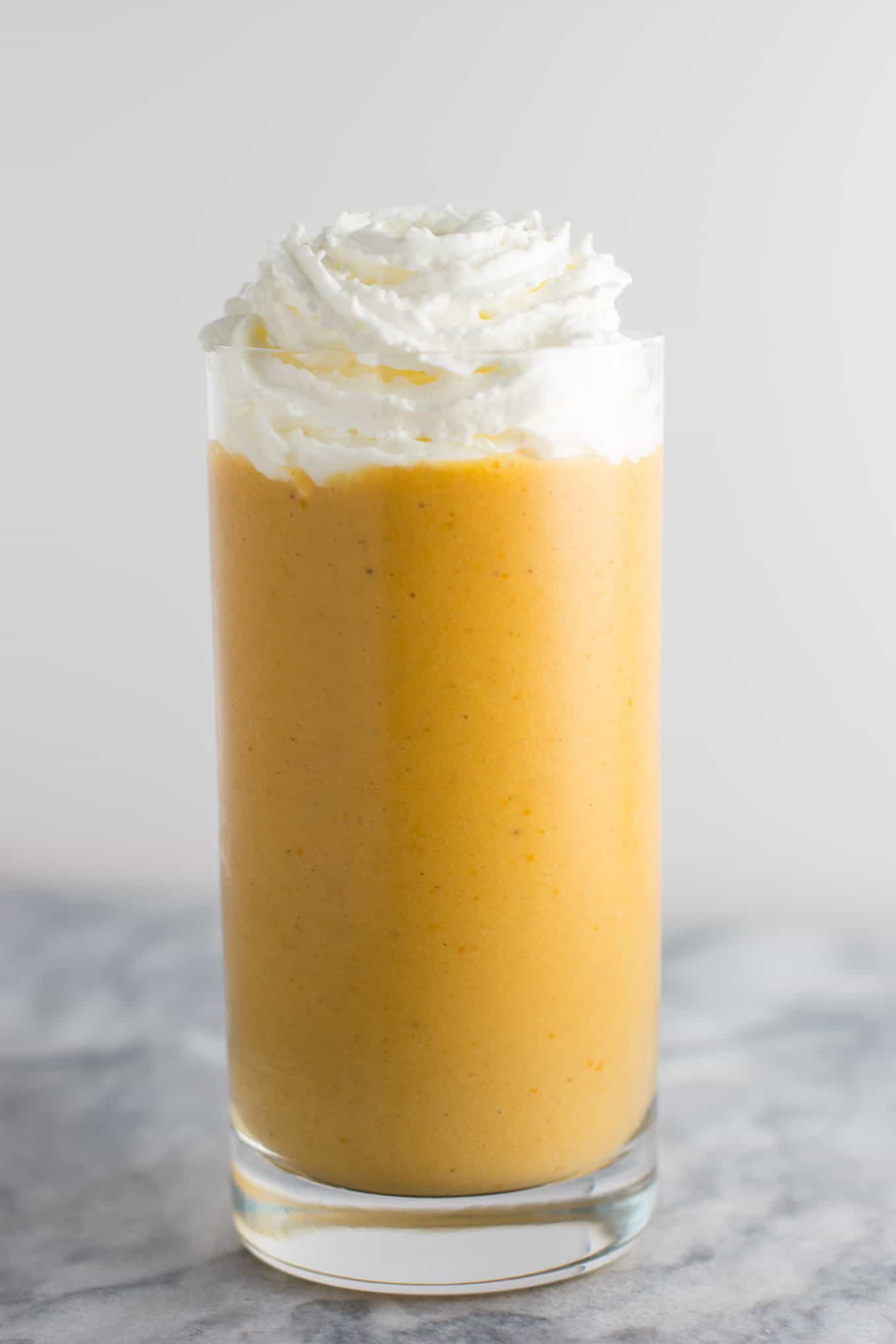 This smoothie is free of artificial sweeteners, low calorie, and tastes just like you're eating pumpkin pie.
It is a fall must have.
If you want to try to keep it light for the holidays, try this as a pumpkin pie replacement!
Frozen bananas make it extra creamy and secretly healthy (you won't taste the banana at all.)
The best way to describe the flavor is that it's like you are drinking a rich pumpkin pie.
It is smooth, creamy, and delicious!
Try this for a healthy pumpkin dessert!
If you love pumpkin flavored recipes, be sure to check out these ones below:
PIN this healthy pumpkin pie smoothie here:

Creamy Pumpkin Pie Smoothie
Ingredients
1½ cups frozen banana chunks (around 1.5 medium bananas)
½ cup canned pumpkin
¼ teaspoon pumpkin pie spice
¼ teaspoon cacao powder
2 Tablespoons honey
1 cup unsweetened vanilla almond milk
whipped cream, for topping
Instructions
Combine all smoothie ingredients and blend until smooth and creamy
Top with whipped cream