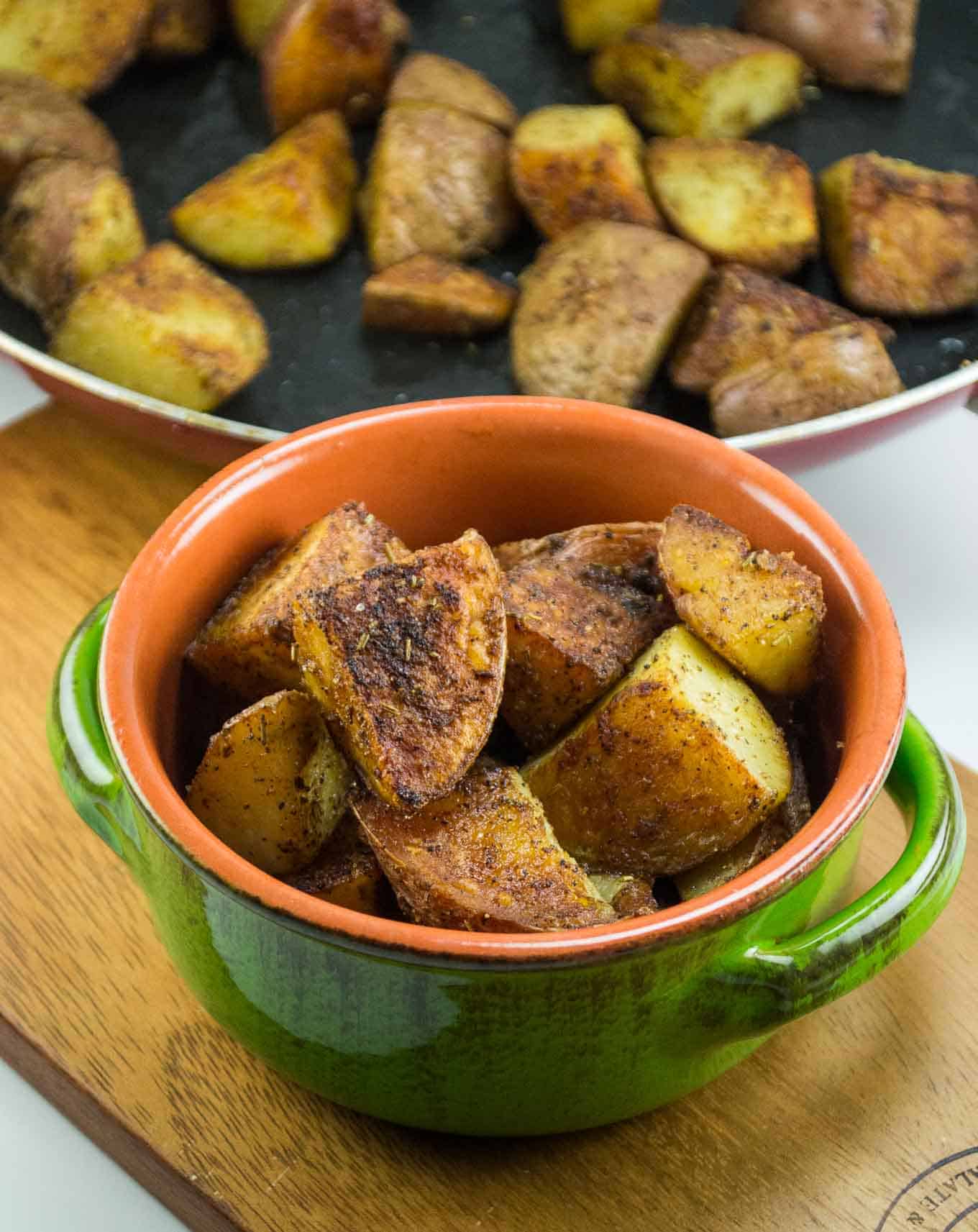 Lazy weekend breakfasts are one of my favorite meals to make!
These buttery, crispy skillet breakfast potatoes are a delicious addition to any breakfast or brunch!
I'm calling these "breakfast potatoes", but really they would make a great side dish for any meal!
These potatoes are crispy, buttery, and did I mention vegan?
I personally prefer vegan butter to real butter. The flavor of these potatoes doesn't disappoint!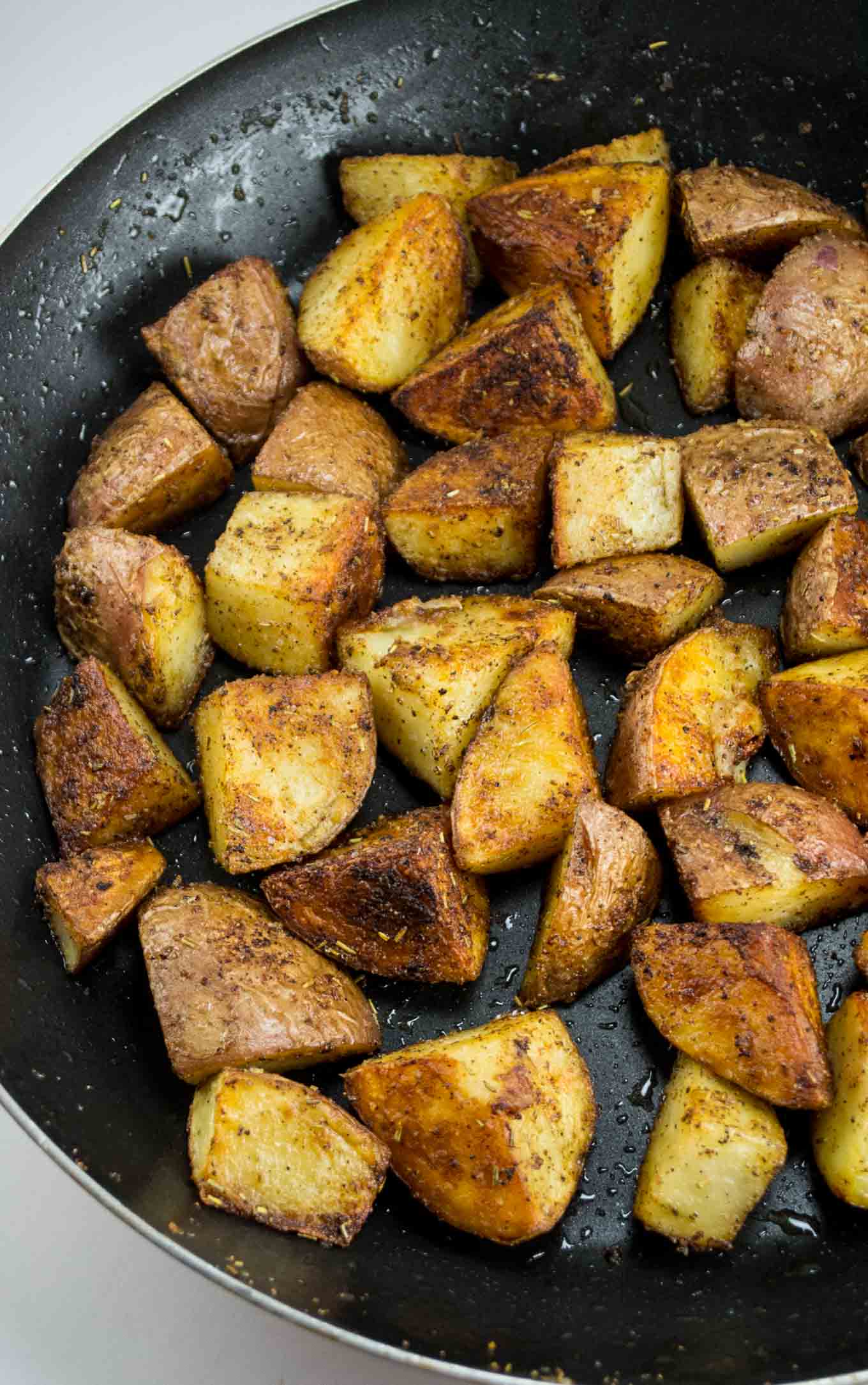 I used two skillets for this recipe so that the potatoes all cooked evenly.
You want to aim for an even layer of potatoes so that each one gets nice and crispy!
Serve these up with some fried eggs, dipped in ketchup, or as a side for dinner!

Crispy Skillet Breakfast Potatoes
Crispy skillet breakfast potatoes, pan fried to perfection!
Ingredients
3 pounds baby red potatoes, diced
6 tablespoons vegan butter
2 teaspoons sea salt
1 teaspoon garlic powder
1 teaspoon onion powder
¼ teaspoon pepper
½ teaspoon dried rosemary
Instructions
Dice potatoes into small chunks and place in a microwave save bowl.
Microwave potatoes on high for 8-10 minutes, or until slightly soft.
Melt butter in a skillet on medium high heat. (I used two skillets, and I split the butter into 3 tablespoons per skillet. Use more or less butter depending on your skillet size.)
Combine salt, garlic powder, onion powder, pepper, and rosemary in a small dish.
Once butter has melted, add potatoes to skillet, and spread them out into an even layer. (you may need more than one skillet)
Sprinkle potatoes evenly with spice mixture.
Cook on medium high heat for 25-35 minutes, stirring and flipping frequently, until potatoes are crispy on all sides. Turn down heat if potatoes start to burn or cook too quickly.