Disclosure: This post was sponsored by DockATot. I received a free DockaTot Grand in exchange for an honest review. All opinions are 100% mine alone.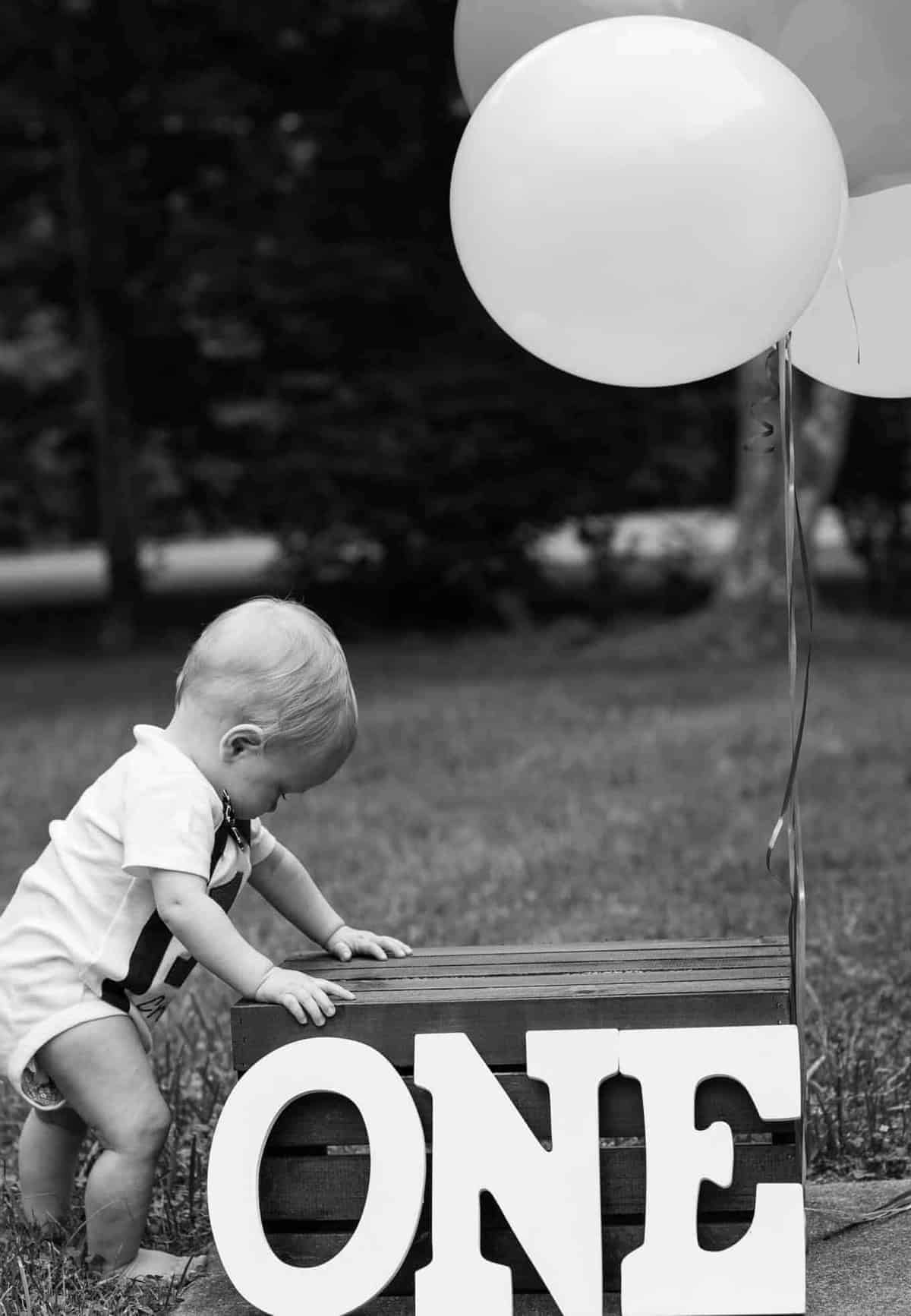 Today I'm taking a break from the recipes to talk about the most important part of my life: my son Crosby!
If you're just here for the recipes, go check out my latest one here!
My little guy turned one year old on August 2nd and I can hardly believe where this year has gone.
Crosby is the light of my life and this last year has been the best year ever! My little one year old is scooting like crazy, cruising, and took a few unassisted steps last night for the first time.
Time is just going too fast!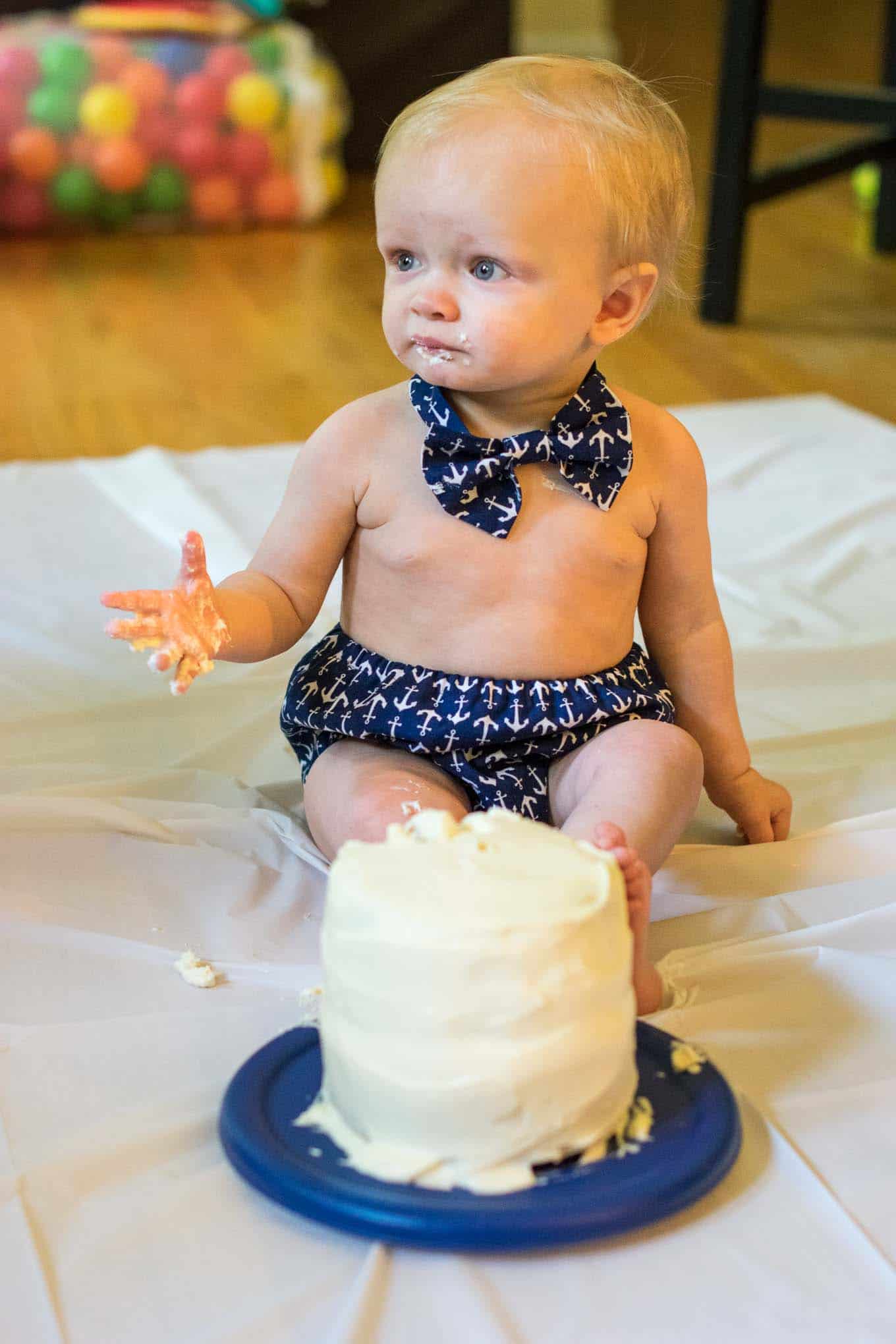 We had his first birthday party last weekend and all of our family celebrated with us!
While I wouldn't trade this year for anything in the world, the biggest hurdle that we have faced is sleep, which brings be to what I wanted to share with you guys today.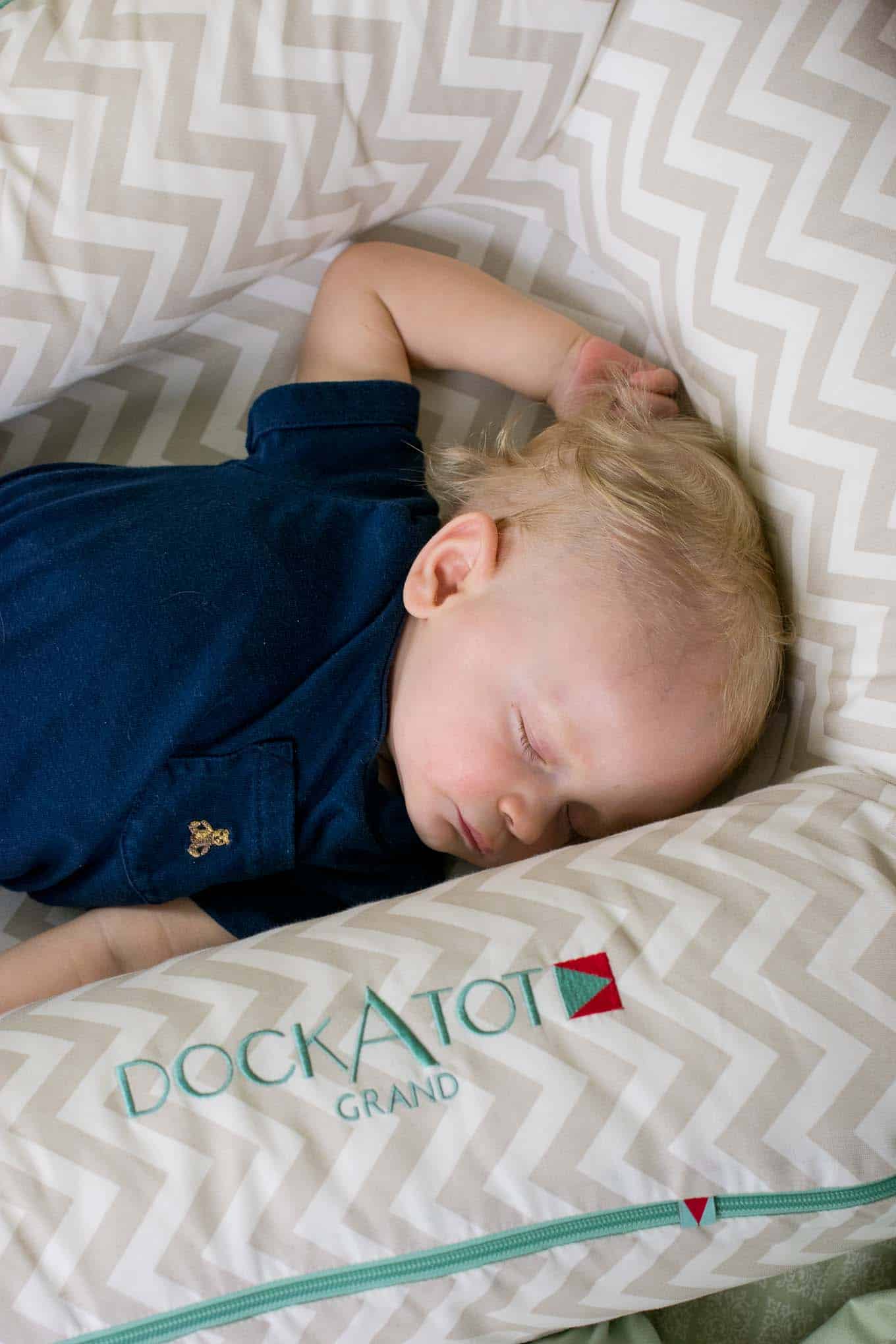 Except for a brief few weeks last December, Crosby has always been a terrible sleeper.
Even now at one year old it's not uncommon for him to wake up 3-5 times in a night. I haven't slept through the night in a year and rarely get longer than 3 hours at a time.
Recently I saw DockaTot on instagram and was intrigued. A safe sleep solution that claimed to be like magic for your restless baby. This sleep deprived mama was willing to try anything at this point, I just wished that I had heard about them sooner!
Since Crosby was already 11 months old at that point, I opted for the DockaTot Grand, which is the model made for ages 9 months – 3 years.
What I love about DockaTot is that they are dedicated to safety in their products. All DockaTot products are breathable, hypoallergenic, and non-heat harboring.
Crosby has always been such a restless sleeper and we tried about everything after he transitioned from the rock and play.
We tried co sleeping (he thought it was play time), pack and play (screamed every time), pack and play with crib wedge for elevation (no go) and more. He slept so badly and as a result we did too.
The very first nap in the DockaTot and I was sold!
Crosby LOVES his DockaTot and it's like nothing I've ever seen before. It makes him feel snuggled and secure, and we love that it lays between us in bed, making it easy for night wakings.
I would be lying if I said that the DockaTot fixed all of our sleep problems (teething is TERRIBLE), but it makes me so happy to see how comfortable and relaxed and happy he is in his new sleep environment.
He often cracks us up with his odd sleeping positions and I just had to share a few of my favorite cell phone shots below!
I also love that it's great for travel as well. It would definitely make being away form home a lot easier on a little one!
As you can tell this kid LOVES his DockaTot Grand, and it is definitely worth the investment in my opinion.
I will absolutely be purchasing the DockaTot Deluxe for the next baby!
Do you have a DockaTot? I want to hear your review too!