Double chocolate zucchini bread mug cake recipe made with healthier ingredients and dairy free. Indulge in this dessert that you can make in minutes!
Summer is officially here and I am loving all things zucchini!
As one of my favorite summer vegetables, I buy it pretty much every week at the grocery store.
From roasting it with parmesan and garlic for dinner, to making my favorite zucchini bread muffins, or turning it into a cake like I'm sharing today, I love how versatile it is!
This double chocolate zucchini bread mug cake uses healthier ingredients to make a death by chocolate worthy dessert.
I use almond milk in this recipe to make it dairy free, but you can substitute with any kind of milk you have on hand.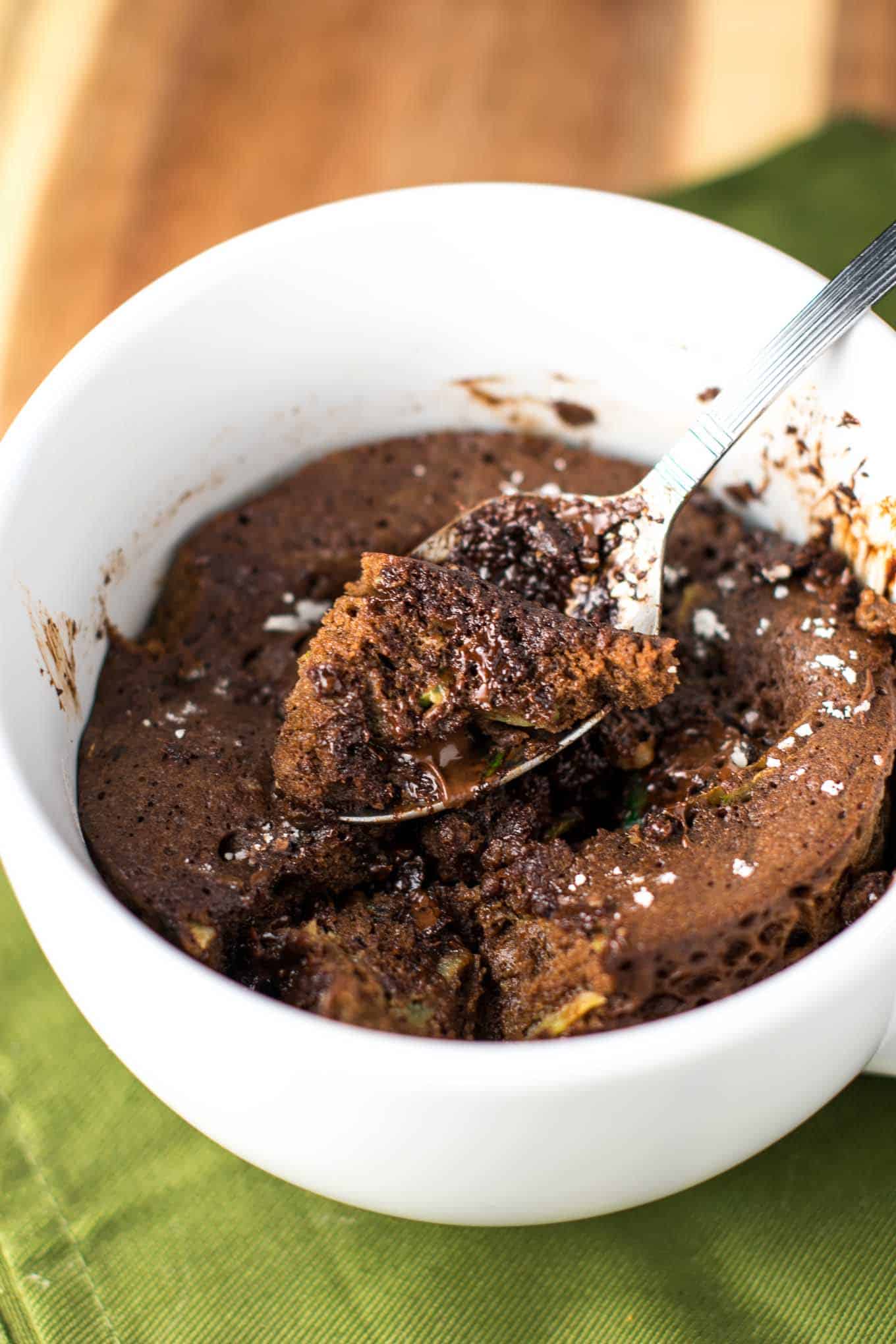 I'm absolutely in love with how this recipe turned out!
It is moist, extra chocolatey, and makes just the perfect sized dessert for one.
Have zucchini out your ears?
Give this recipe a try!
Pin this Double Chocolate Zucchini Bread Mug Cake:
Double Chocolate Zucchini Bread Mug Cake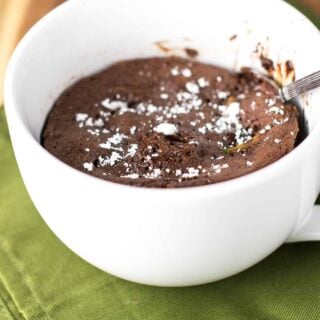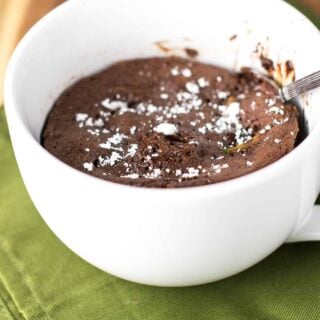 Ingredients
1 tablespoon olive oil
1 tablespoon unsweetened vanilla almond milk
1 tablespoon coconut sugar
1 tablespoon cacao powder
2 tablespoons all purpose flour
1 egg
1/4 teaspoon baking powder
1/2 teaspoon vanilla extract
1/8 teaspoon salt
1/8 teaspoon cinnamon
3 tablespoons shredded zucchini (see instructions)
2-3 tablespoons semi sweet chocolate chips
Directions
Grate zucchini and pat lightly with a paper towel to absorb excess moisture
Combine all ingredients except zucchini and chocolate chips in a mug and whisk until combined
Stir in zucchini and chocolate chips
Microwave for 1 -1½ minutes
Loading nutrition data...