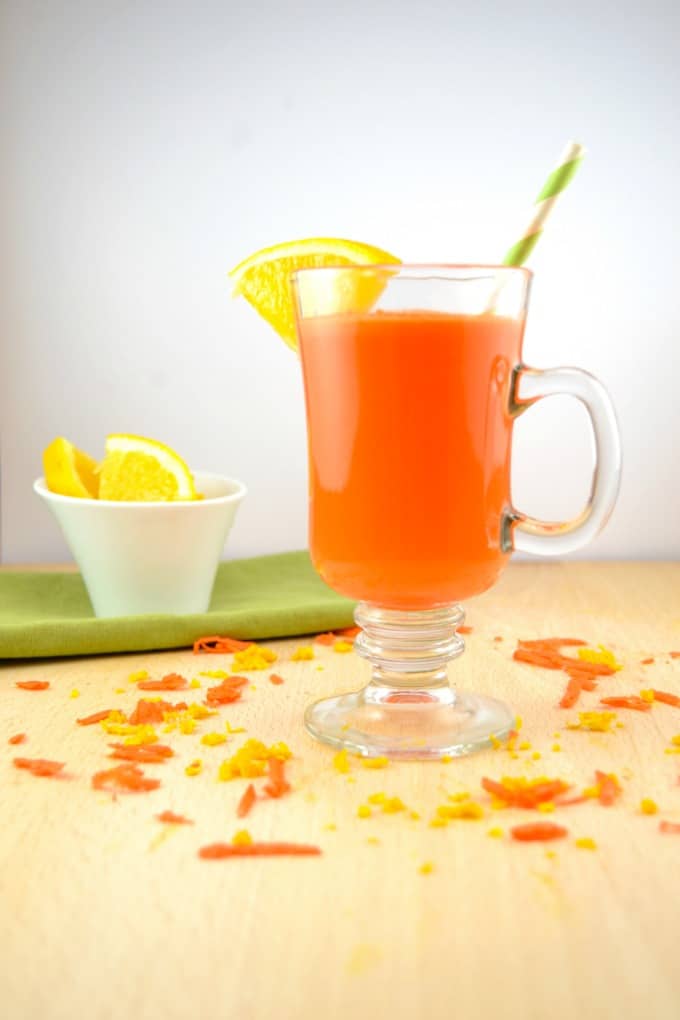 Juicing is one of the best things you can do for your body.
When you drink juice on an empty stomach, it skips the digestion phase in your body and assimilates into the bloodstream.
I had a health scare several years ago that was the catalyst for my transition into healthier foods and eating.
I had literally no idea what was healthy and what was not. I remember asking my mom if Kraft macaroni and cheese was really that bad (it is). I have learned so much in the last 4 years through tons of research and experimenting with new foods and creating new recipes.
When I first started dating my husband, I'm sure he had no idea what he was getting into.
At that time I was juicing every day, and could drink 40 ounces of cold juice straight in less than 2 minutes. I would get funny looks at the grocery store when I bought 6-8 bags of lettuce, 12 cucumbers, and often 10-15 pounds of carrots (for one week).
The people who check me out at the grocery store still know who I am to this day. 😉 There was a time when I would buy a 25 pound bag of carrots every week.
Sadly, with a lot of life changes and added stresses, I haven't been juicing as much as I used to. I have juiced the last four days and I feel amazing! I have so much more energy!
I'm trying to make juicing more of a habit again.
Also, and added benefit of juicing: not only can it aid in weight loss, but it makes your skin clearer and brighter!
Easy 2 Ingredient Juice
Ingredients
4 large carrots
1 large orange
Instructions
Juice and Enjoy!