February is in the books! Hard to believe how fast this month went by. It seemed like mere days. Here's some of my favorite highlights from my blog this month!
RECIPES:

I tried out our waffle maker for the first time this month. I made these Whole Wheat Blueberry Waffles. They were so. freakin. good. I made them again this last weekend too! I'd forgotten how amazing homemade waffles taste!

One of my favorite recipes this month was these Crispy Garlic Parmesan Potato Wedges. My hubby jokes every time I make potatoes that he doesn't normally like potatoes. These are crispy, cheesy, and oh so addictive! I almost called them "crack potatoes" because you just can't stop eating them!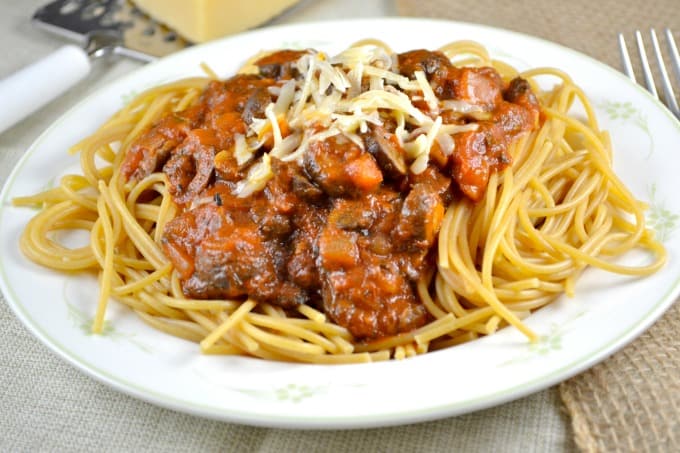 Speaking of cheese…I also posted this recipe for Loaded Veggie Meatless Spaghetti. Top it with freshly grated Parmesan Cheese and you get a delicious meatless meal!

Love cheese but you're vegan? Try the Best Vegan Cheesy Broccoli. Guaranteed to make you love broccoli!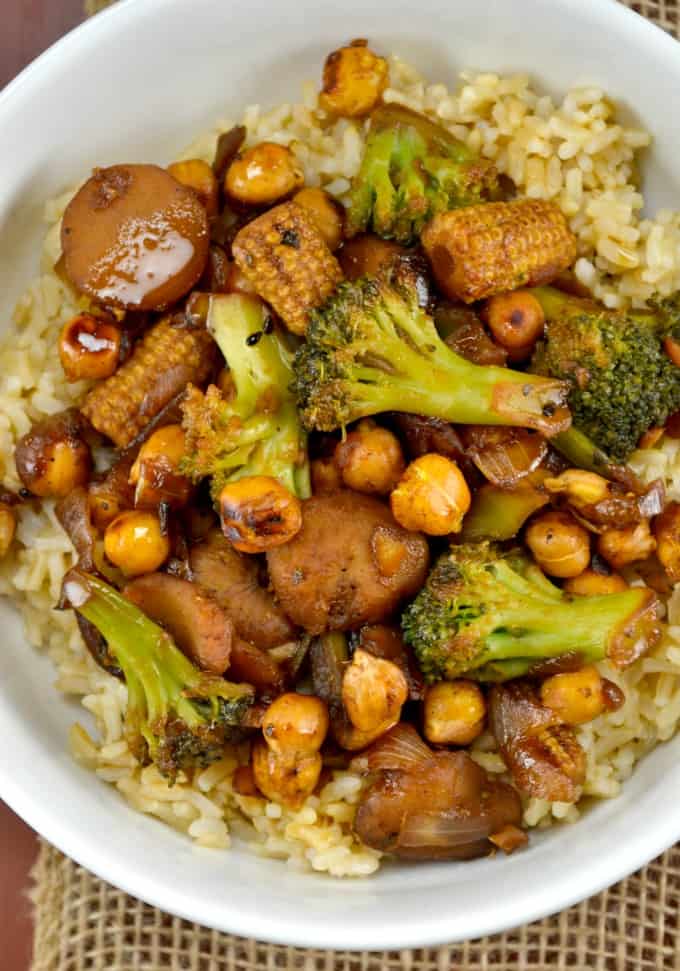 Also vegan is this Vegan Chickpea Stirfry Bowl, perfect for a healthy substitution when you're craving takeout!

Looking for a healthy dessert? You need these Fudgy Chocolate No Bake Cookies in your life. Like yesterday. Seriously, go make them now!

Also a healthy dessert, or a great pre/post workout snack are these Chocolate Peanutbutter Protein Balls!
RUNNING:

Robbie ran his first 50k of the year on Valentine's Day! You can read the recap here!
LIFE:
We got snowed in for almost two weeks! Maybe that's why February seemed to pass so quickly 😉 Last year at this time I got snowed in away from Robbie and didn't see him for almost a week. I was so grouchy. So glad I got snowed in with him as my hubby this year! You can read my Snowy Days post for more snow pictures!

I wrote about 5 of my favorite (and cheapest!) vegan proteins here!

I also put together a list as a sort of "beginner's guide" to cleaning up your diet. There's so much information out there that it's hard to know where to start. Here's my 10 Simple Ways to Clean Up Your Diet.

Also this month, I wrote a post for all the food bloggers out there! My food photography has come so far since I started my blog, and a big part of it is this Light Box!
Well there's some of my favorites from February! If you'd like to read all my posts from this month, just click here.
February was another great month of learning, growing, and experiencing new things. Looking forward to the month of March and all it will bring! <3