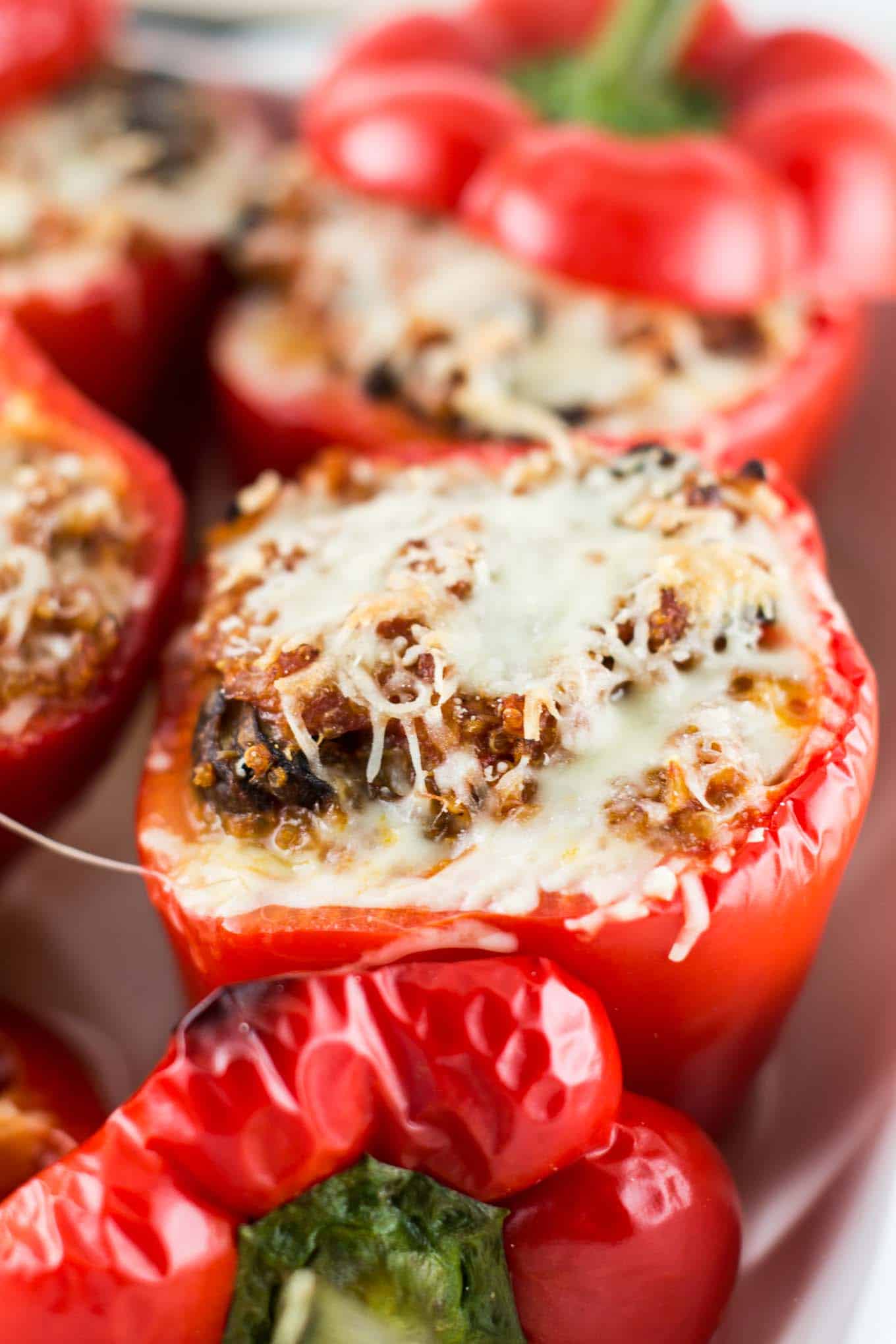 When my husband and I were moving, we probably ate pizza 10 times in 2 weeks while running around like crazy trying to get everything settled in.
While I love pizza, I was feeling a bit sluggish after all that heavy food.

Last week for dinner, I decided to recreate all the flavors of pizza but in healthier form – stuffed peppers!
I remembered how good my Vegetarian Crockpot Stuffed Peppers were and wanted to create something similar but make it taste like pizza.
I found these cute little individual crocks that I had bought and hadn't used yet.
They fit one pepper each perfectly! Plus they make for a super cute way to serve dinner!

Stuffed with healthy quinoa, veggies, pizza sauce, and cheese, these peppers are delicious!
My husband took one bite and said it tasted exactly like pizza!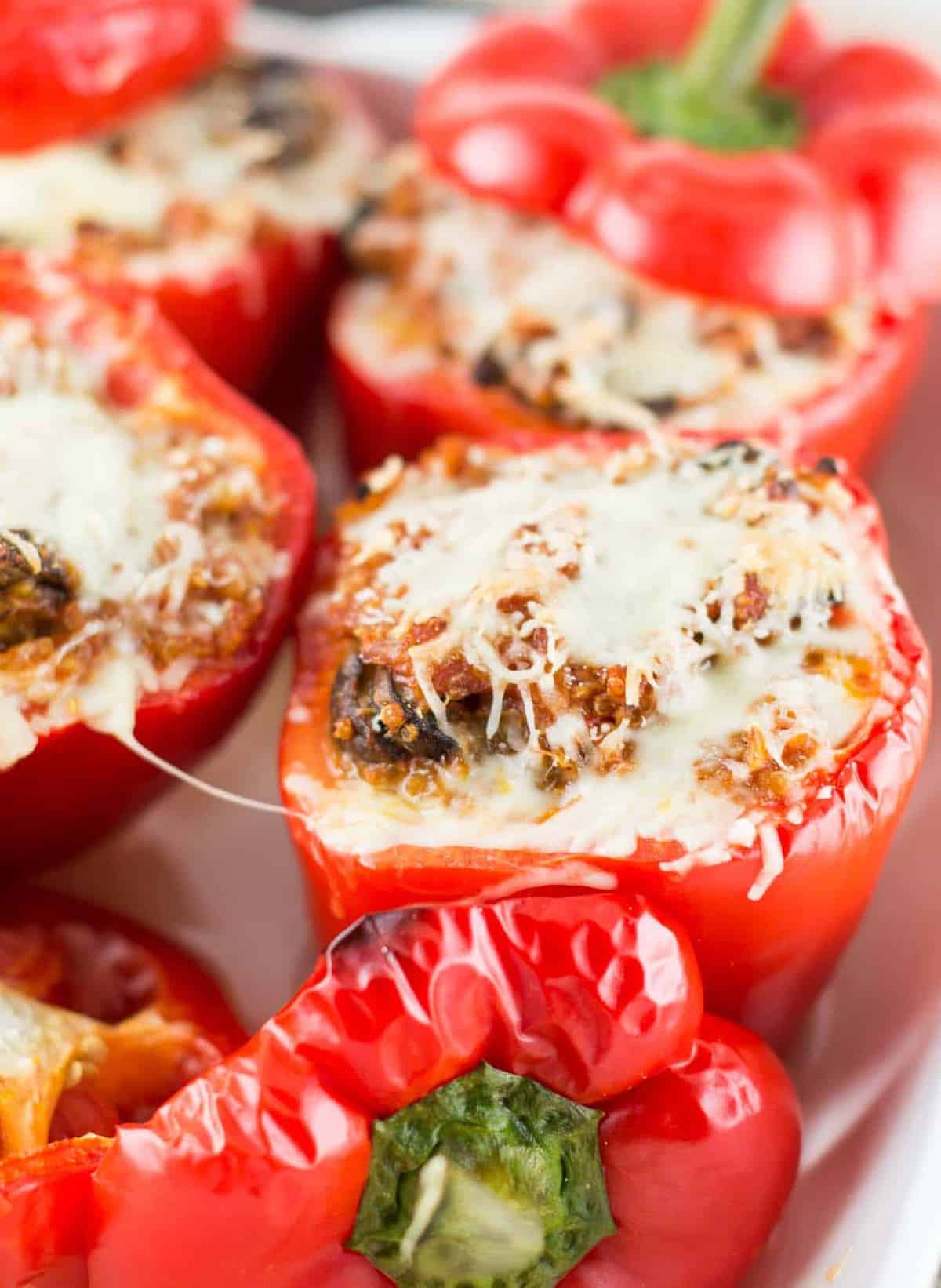 Try this for a nutrition-packed healthy swap the next time you're craving pizza!
Healthy Stuffed Quinoa Pizza Peppers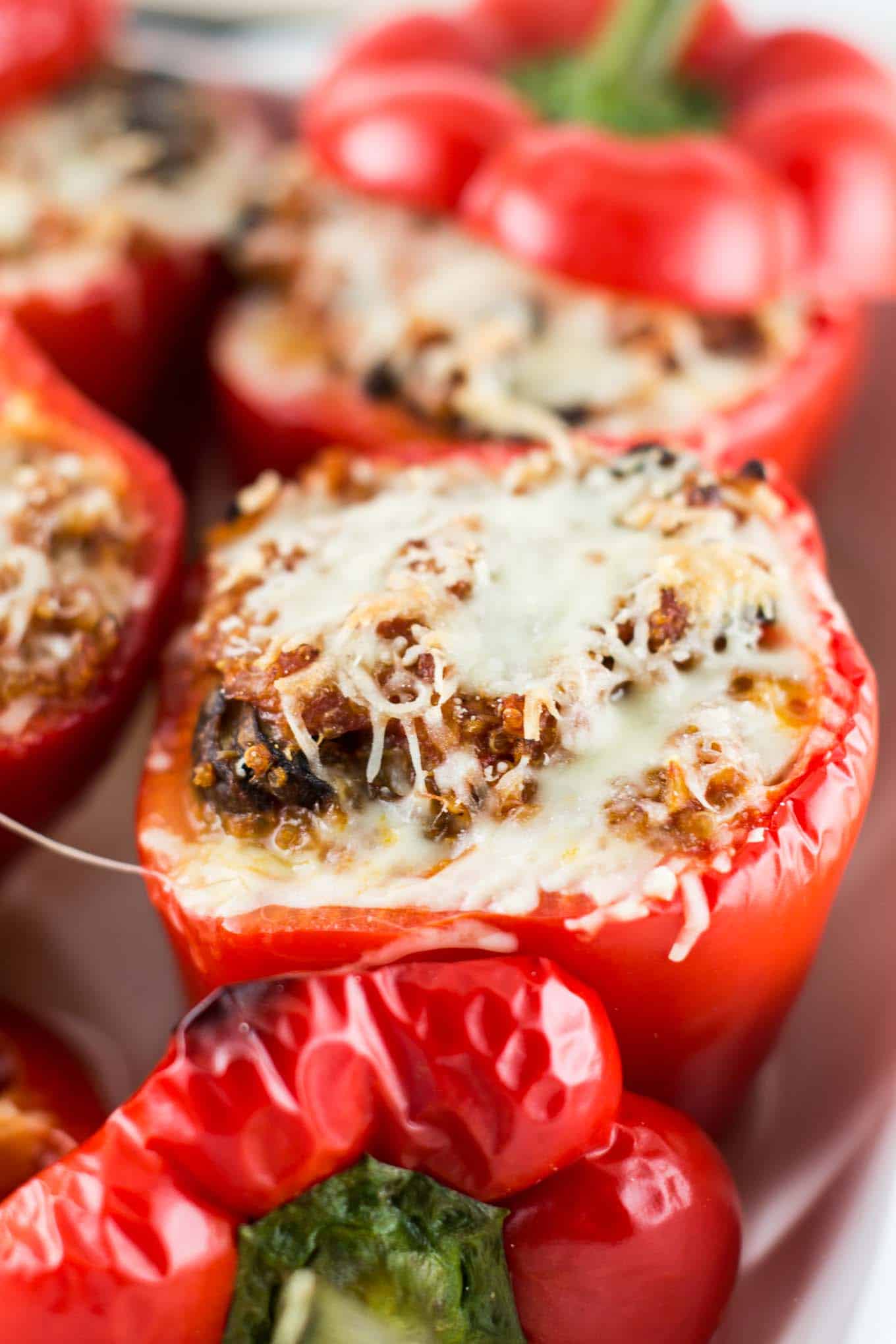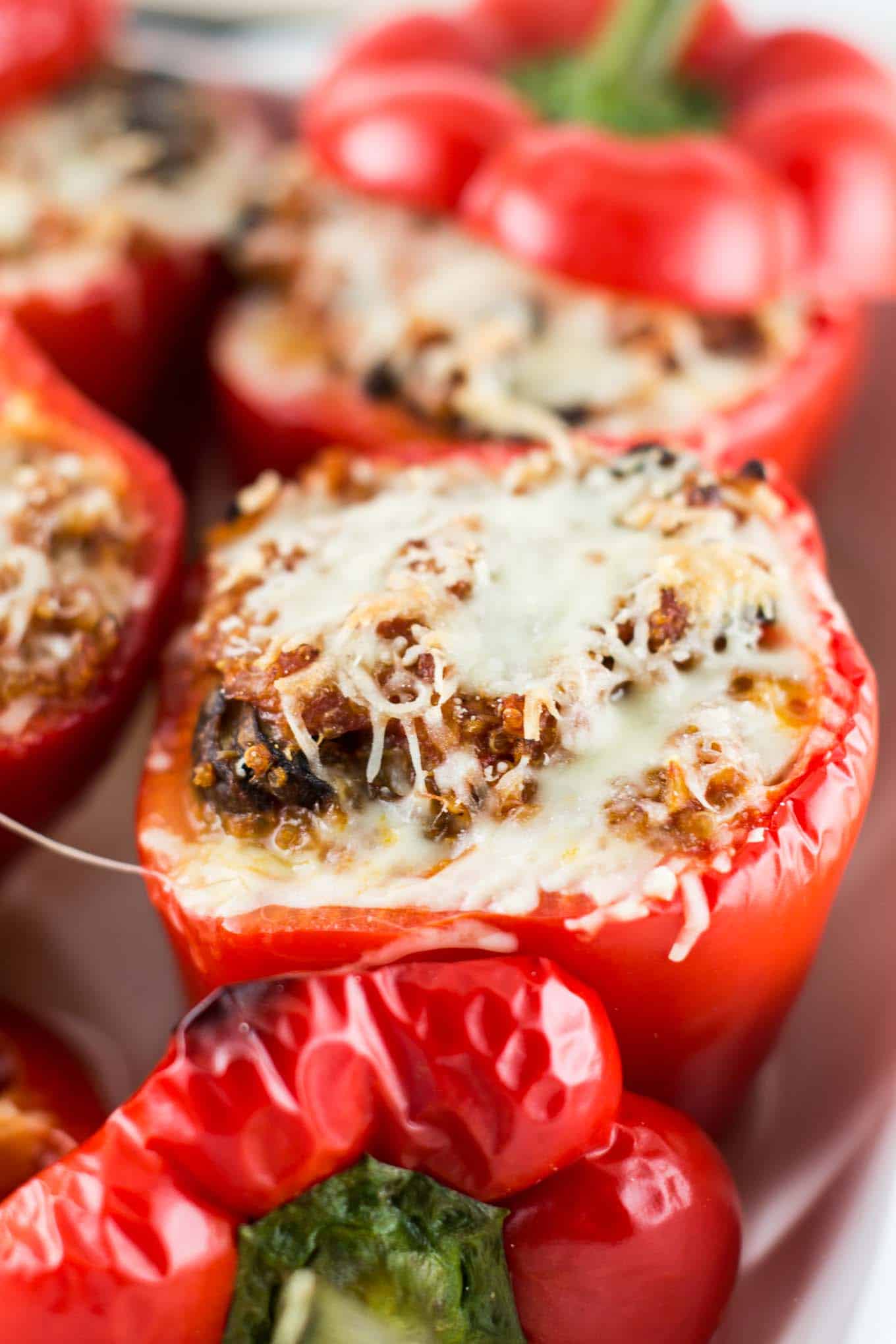 Ingredients
1/2 cup uncooked quinoa
6 large bell peppers
16 oz mushrooms, diced
1 cup diced onion
1 head of garlic (around 10-12 large cloves), minced or finely diced
2 tablespoons olive oil
1 teaspoon sea salt
1/2 teaspoon pepper
15 oz can of pizza sauce
1 cup shredded mozzarella cheese, plus more for topping
1/2 cup shredded Parmesan cheese
Directions
Rinse quinoa and cook according to package instructions, set aside.
Combine mushrooms, onion, garlic, 2 tablespoons olive oil, 1 teaspoon sea salt, and ½ teaspoon of pepper in a large skillet
Cook on medium high heat for 15-20 minutes, or until mushrooms cook off their liquid
Add cooked quinoa, pizza sauce, Parmesan, and 1 cup of mozzarella to the mushroom mixture, stir well.
Taste and add additional sea salt if necessary
Cut the tops off of 6 large bell peppers, and remove inner membrane and seeds
Stuff each pepper to the top with the filling mixture
Place peppers in a dish and add ½ inch of water to the bottom of the dish (this will help with cooking)
Cook at 375 for 20-25 minutes
Take peppers out of oven and sprinkle mozzarella on top
Cook an additional 5-10 minutes, or until green pepper is cooked to your liking
Loading nutrition data...