Honeymoon breakfast sandwiches is what I'm calling this simple and delicious breakfast dish.
On our honeymoon, my husband and I stayed in a condo in St. Augustine.
We decided to take advantage of the full kitchen and cooked breakfast every morning!
The first morning we made these sandwiches for breakfast and they were delicious!
There came the name "honeymoon breakfast sandwiches."
I made a mental note to recreate them and blog about it later.
We used Gouda cheese on our honeymoon, but I couldn't find it here so I substituted Muenster cheese, which is just as good!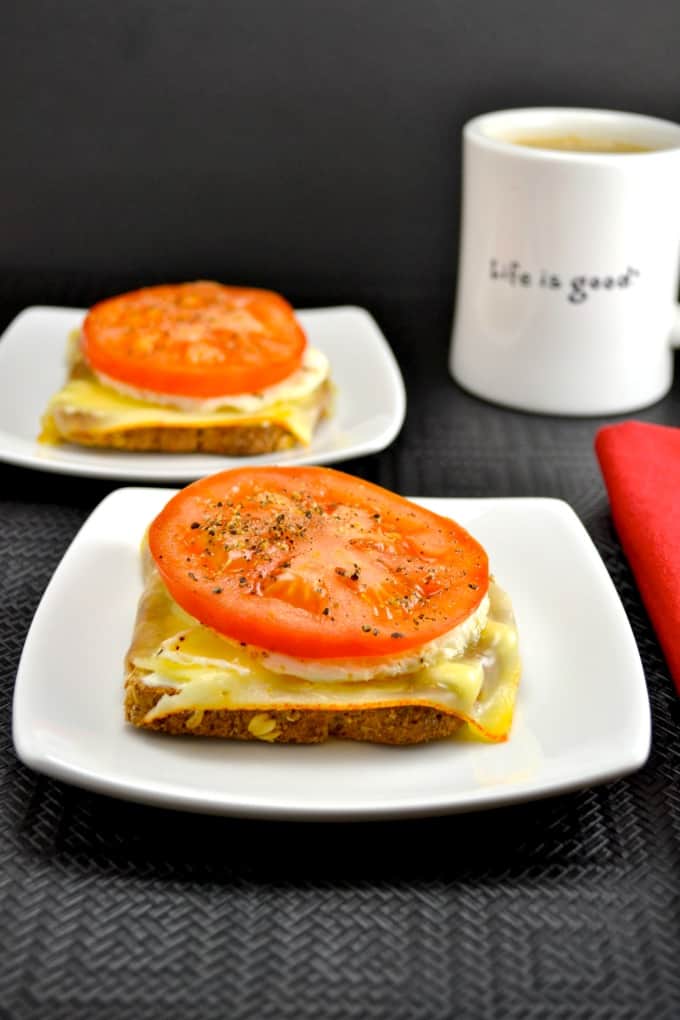 I love the fresh tomato on these.
It really completes the dish and lightens up the meal.
These sandwiches are the perfect creamy/cheesy/delicious breakfast!
Honeymoon Breakfast Sandwiches
Ingredients
2 pieces of Ezekiel Bread
2 eggs, cooked whole with salt and pepper (I cooked mine using earth balance buttery spread)
Organic cream cheese
Sliced Muenster cheese
Sliced fresh tomato
sea salt
pepper
Directions
Cook two eggs whole, seasoned with salt and pepper
Toast Ezekiel bread
Spread cream cheese onto Ezekiel
Add 1 slice of Muenster cheese to each sandwich
Microwave for 10 seconds or until cheese melts slightly
Add egg on top of cheese
Top with fresh tomato and cracked black pepper
Enjoy!
Loading nutrition data...