I can't believe it's already time to write another recap post! July has been by far the most crazy insane month this year! My head is spinning just thinking about it. In case you missed it, we bought a house!! The whole thing was a whirlwind and we ended up moving across the street from where we were renting. We've now been living in our new home for a month and couldn't be happier!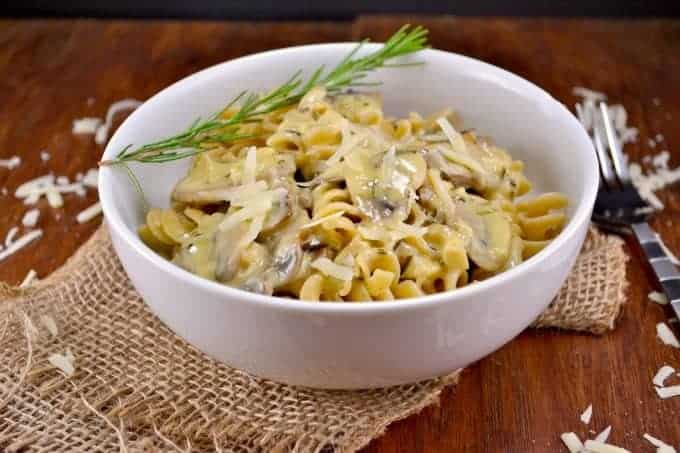 With all the moving craziness I didn't have time to do too many recipes this month, but I'm excited to get back into a normal blogging routine in August! This Homemade Rosemary and Garlic White Wine Sauce was one of my husband's favorite dishes recreated with a twist, it's great comfort food and sure to impress for date night!

Also this month was one of my favorite ways to use beets – Beauty Beet Juice!

And these ridiculously good Healthy Stuffed Quinoa Pizza Peppers!

In July, I finally published something that I was afraid to write about. You can read about my struggle with anxiety here. I received so many heartfelt responses. Truly one of the highlights of my time blogging. It's such a beautiful thing to connect and share with others.

I've also decided to start a new series on my blog: Wellness Wednesday. On Wednesdays I'll be sharing something that relates to health, including mental health. You can read the first Wellness Wednesday here.

In the second installment of Wellness Wednesday, I talked about what following your dreams means to me, and how it relates to my overall wellness. I may not post every single Wednesday, but I'm excited to continue with this series.

After a month of moving in and seemingly endless tasks, we are pretty well settled in!

Robbie has been working like crazy to get all the projects done, I swear this man knows how to do everything!

I'll leave you with one last announcement…there's now an official Monthly Recap section on the blog! You can find all the recaps that I do there! Reading through all the old posts got me all nostalgic, can't believe I've been blogging for close to a year now!
Don't forget to follow Blue Ridge Babe on Facebook, Twitter, Instagram, and Pinterest for all the latest posts. I can't wait to connect with you! ♥