Disclosure: This post was sponsored by Lillebaby. I received a free Lillebaby Organic Carrier in exchange for an honest review. All opinions are 100% mine alone.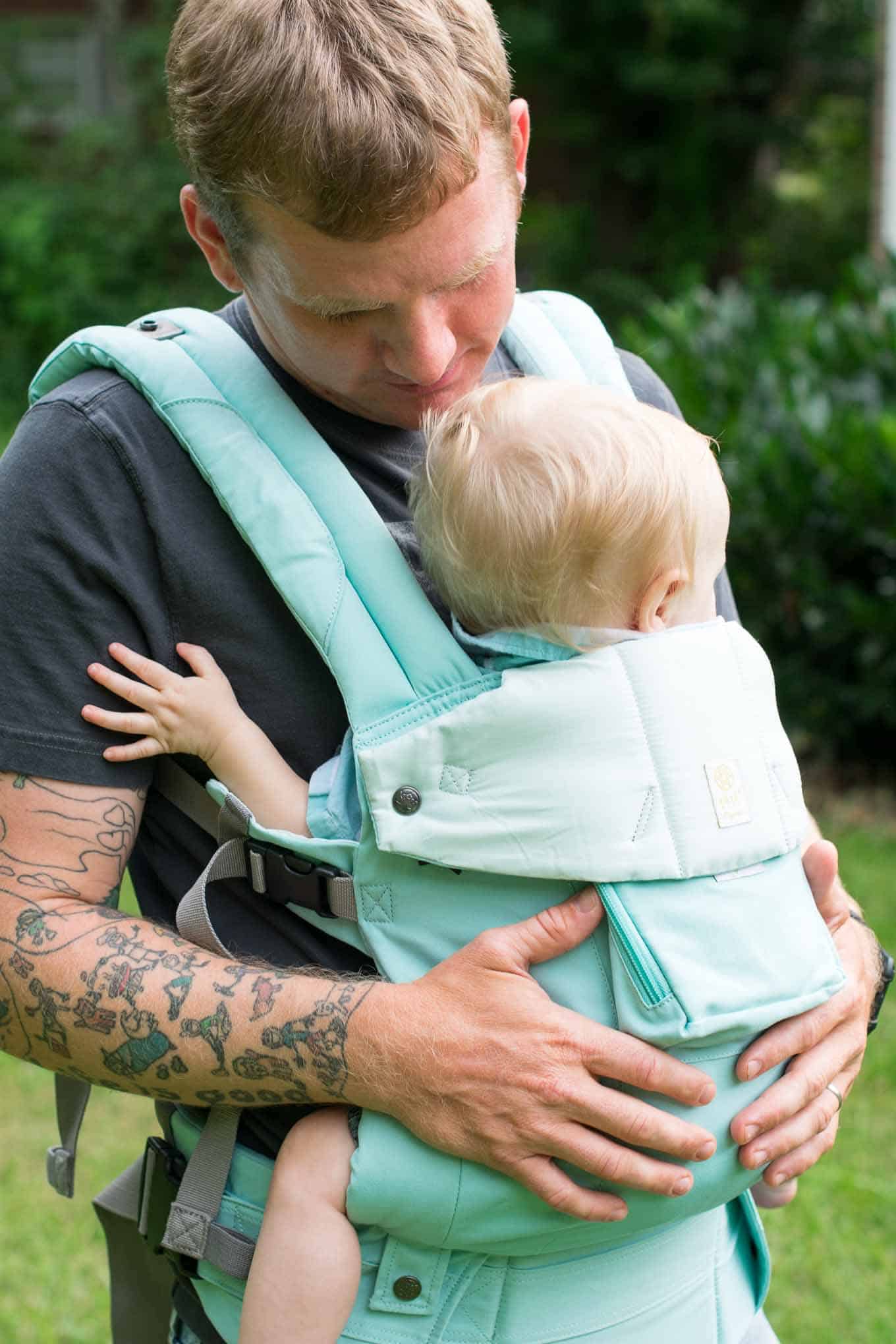 Today I'm back with another baby post! If you aren't familiar with the baby section of my blog, it is where I share updates on my son Crosby and reviews of some of my favorite baby related products.
If you're looking for the recipes, be sure to check out my Slow Cooker Vegetarian Chili Mac!
It's hard to believe that Crosby is 13.5 months already.
When Lillebaby offered to send me a carrier to review, I was excited to try out the Lillebaby Complete Organic Carrier.
I love that the Complete can be used from birth without the need of an infant insert. I really wish I had had this carrier when Crosby was an infant, and will definitely be using it for our next little one.
I chose the Lillebaby Organic in Seaglass Green and when it came I was completely in love with the color.
The color of this carrier is exactly my favorite color.
It is a super soft dreamy light blue and is downright adorable with Crosby's blue eyes. I love that it's also versatile to use for girl or boy.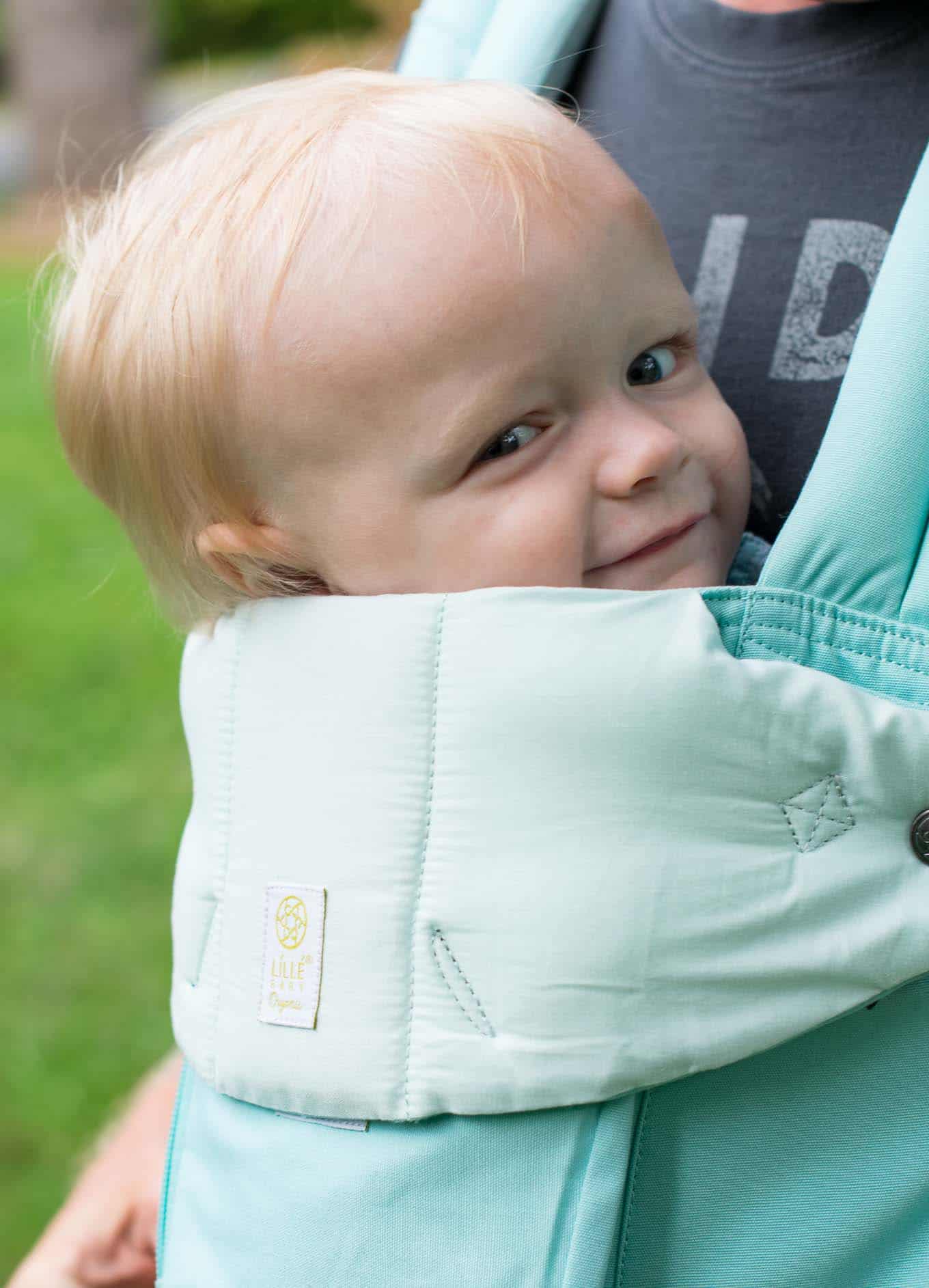 When Crosby was little I really struggled with babywearing.
I wanted to love babywearing, but I could not find a carrier that I could wear for extended periods of time that 1) Crosby did not hate and 2) was comfortable for me.
I have tried other brands of soft shell carriers, and Lillebaby has really stood out comfort wise for me.
The organic material is super super soft and incredibly comfortable. My husband Robbie was the first to wear Crosby in it and immediately said he was surprised at how comfortable it was compared to carriers he had used before.
I LOVED the added back support as someone that has back issues this really added a whole new level of comfort for me at least.
So far I have worn Crosby in the front carry, the front outward carry, and the back carry.
Next I want to try the hip carry as that is a natural position that I am usually carrying him around without a carrier.
Honestly I was hesitant that I would love this carrier as I have found soft structured carriers uncomfortable in the past but Lillebaby blew away my expectations!
This carrier would be perfect for long hikes or just getting stuff done around the house.
Crosby is into absolutely EVERYTHING now and it's hard to get stuff done without him destroying the whole house.
When I really need to fold laundry or do dishes without watching him I will put him in the carrier and get tasks done hands free.
I really can't recommend the Lillebaby Organic enough for moms that want a super soft and comfortable carrier for their little ones.
Crosby's favorite so far is the outward facing front position. He's a little guy at around 18 pounds, so this still works great for him and is so comfortable for me too.
Be sure to check out Lillebaby's website to see all of the different carriers that they have, from infant to toddler they have pretty much anything you could want in a carrier!