As a vegetarian, pasta is one of my favorite meals to serve to feed both vegetarians and meat eaters alike.
This One Pot Tomato Mozzarella Bow Tie Pasta recipe is almost embarrassingly simple, but perfect for a delicious and fast meal to serve your family!
All you need is one pot and 20 minutes to make this recipe!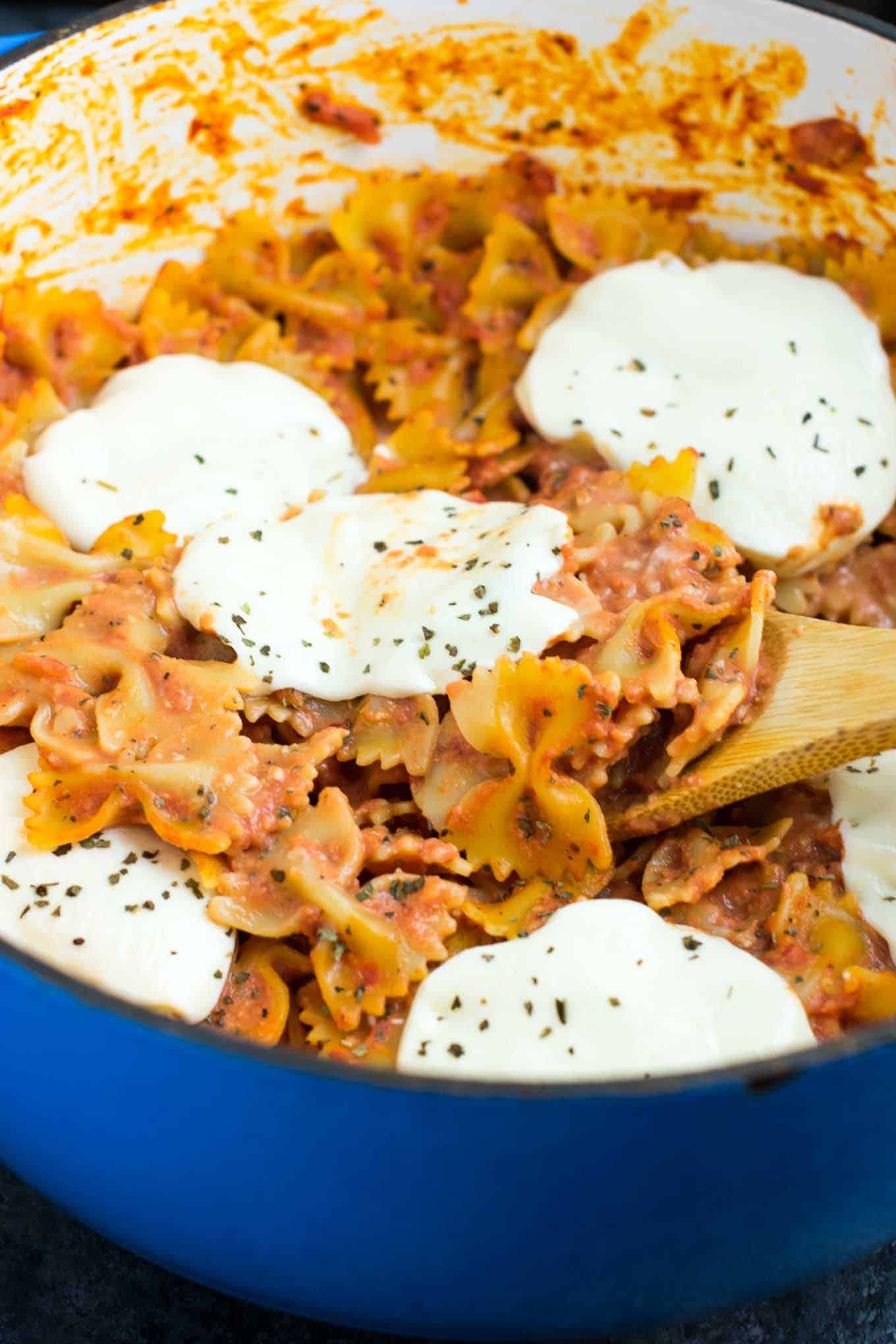 The sauce is just a simple combination of crushed tomatoes with a bit of heavy cream and a few spices.
Easy, no fuss, and so simple to make!
I love buying fresh mozzarella balls from Fresh Market to use on pasta or pizza.
If you've never tasted fresh mozzarella you are missing out!
For this pasta, I simple sliced the ball of mozzarella into thin pieces and placed it to melt over the dish.
I had planned to use fresh basil in this recipe, but Fresh Market failed me.
I bought a container of fresh basil and just 2 days later when I went to use it it was BLACK. How is this possible? Seriously disappointing to say the least!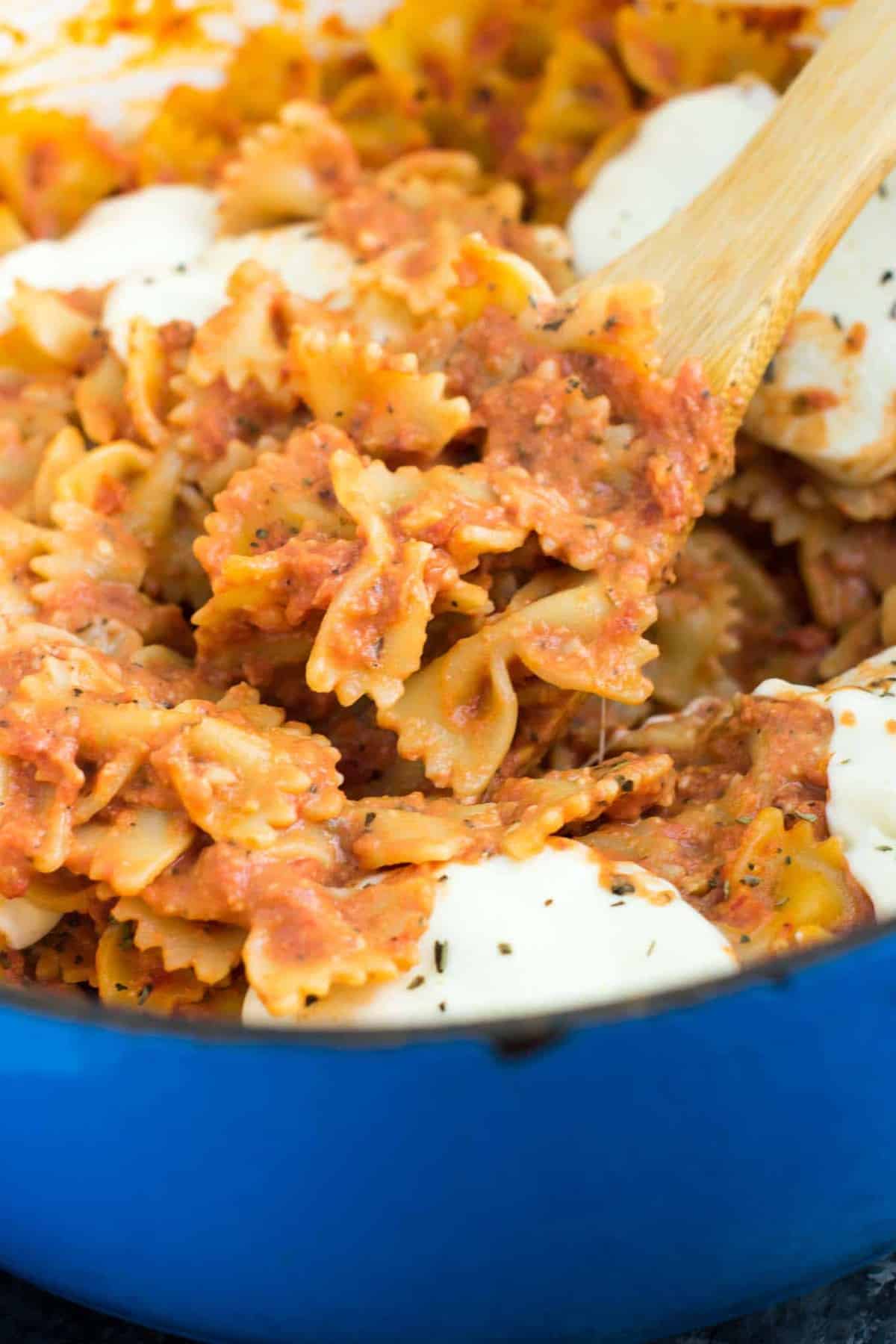 If you like a little bit of heat like me, I added crushed red pepper flakes on top.
If you can't find fresh mozzarella, you can also substitute shredded mozzarella or even an italian cheese blend would be great in this pasta.
The flavors are simple, but my family loved it!
If you want a quick and budget friendly dinner give this recipe a try!
One Pot Tomato Mozzarella Bow Tie Pasta
Ingredients
1 lb Bow Tie pasta
28 oz can of crushed tomatoes (no salt added)
1/2 cup organic heavy cream
1/2 cup powdered parmesan cheese
1 teaspoon dried oregano
1 teaspoon dried basil (fresh would also be good)
1/2 teaspoon garlic powder
1/2 teaspoon salt
1/2 lb. fresh mozzarella, sliced
Directions
Cook Bow Tie pasta according to instructions
Drain pasta and return it to the pot you cooked it in
Add crushed tomatoes, heavy cream, parmesan, oregano, basil, garlic powder, and salt
Stir on low heat for 3-5 minutes, until creamy and hot
Top with slices of fresh mozzarella and cover for several minutes to allow cheese to melt
Top with additional parmesan, if desired
Add optional crushed red pepper flakes if you like a little bit of spice
Recipe Notes
Fresh basil would be a nice touch in this recipe. If you can't find balled mozzarella, substitute with shredded mozzarella
Loading nutrition data...