I love roasted broccoli! It is a side that I have been making for years.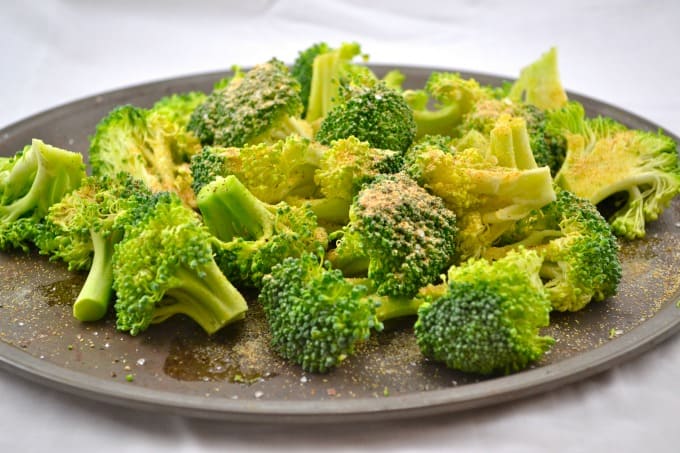 When I was first teaching myself how to cook, I did not eat very healthy. Once I made an effort to incorporate more fresh foods into our meals, I made a lot of roasted veggies. They are so easy. Pretty much a fix and forget side that you can toss in the oven and go back to what you were working on.

This recipe of simple spices works great for broccoli, mushrooms, potatoes, and many other veggies. I love roasting vegetables because the flavor is just amazing!
Roasted Garlic Broccoli
Ingredients
1 large bunch of broccoli
1 teaspoon garlic powder
1 teaspoon onion powder
½ teaspoon sea salt
½ teaspoon black pepper
olive oil to lightly coat (probably about ¼ cup)
Instructions
Combine all ingredients on a baking sheet and toss until combined
Roast at 400 degrees for 10-15 minutes, or until it starts to brown