Last night Robbie and I had this skinny mexican chickpea salad dip for our dinner.
I've discovered that Crosby only likes to eat well for his daddy and that momma has to constantly try new things to get him to eat.
This week I tried ignoring him while he eats (versus sitting with him encouraging bites) and it has been working!
While Crosby ate away at his lunch I was able to prep this whole salad and throw it in the fridge to marinate while he happily watched me.
He's a different baby every day so we'll see how long this lasts! 😜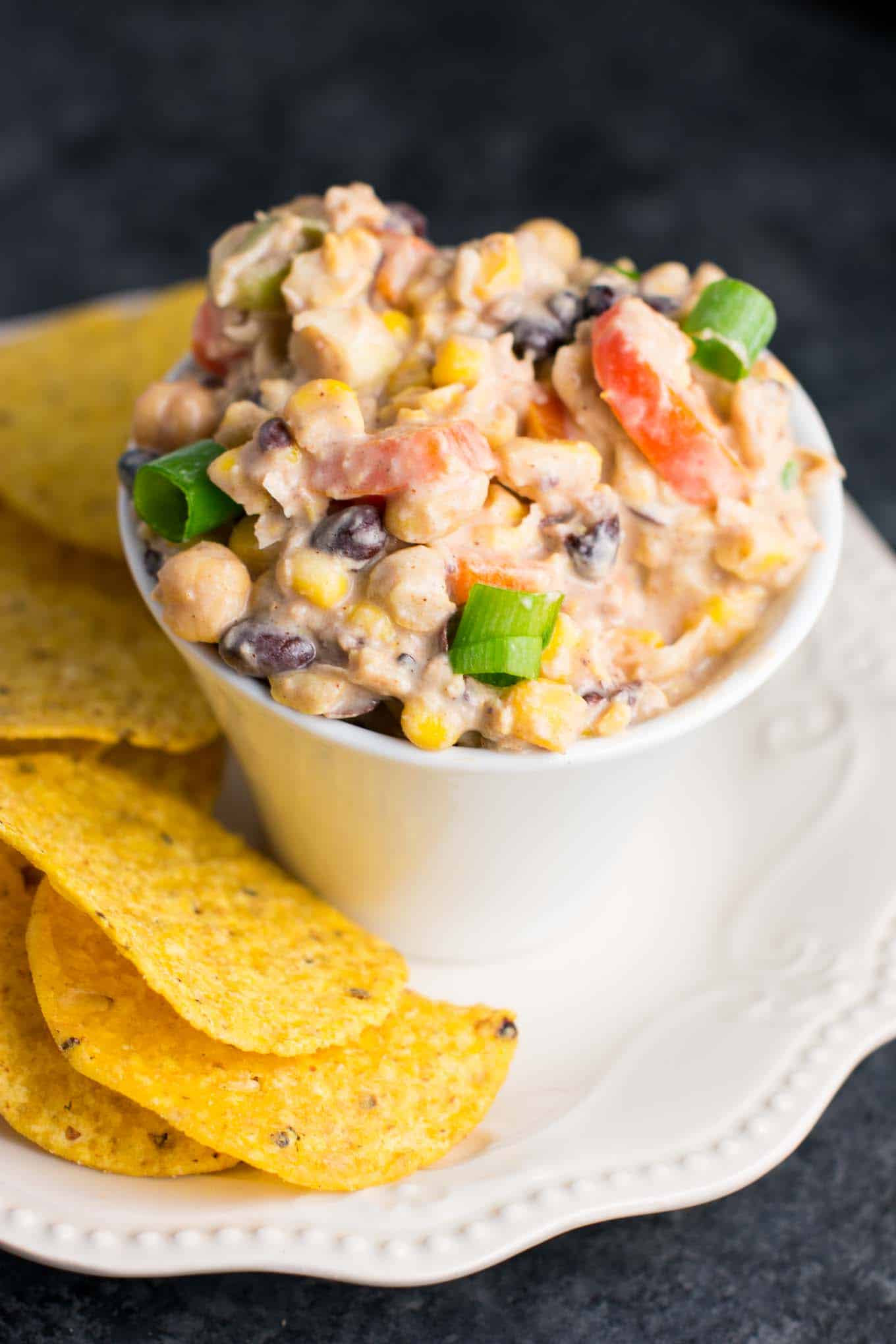 I love a good cold dip with tortilla chips, don't you?
This dip is full of fresh veggies and uses greek yogurt to make it both creamy and lower in calories.
I mash the chickpeas to make it all stick together more (similar to chicken salad.) You can see the video in my Chickpea Salad Sandwiches post to see how I mash my chickpeas for best results.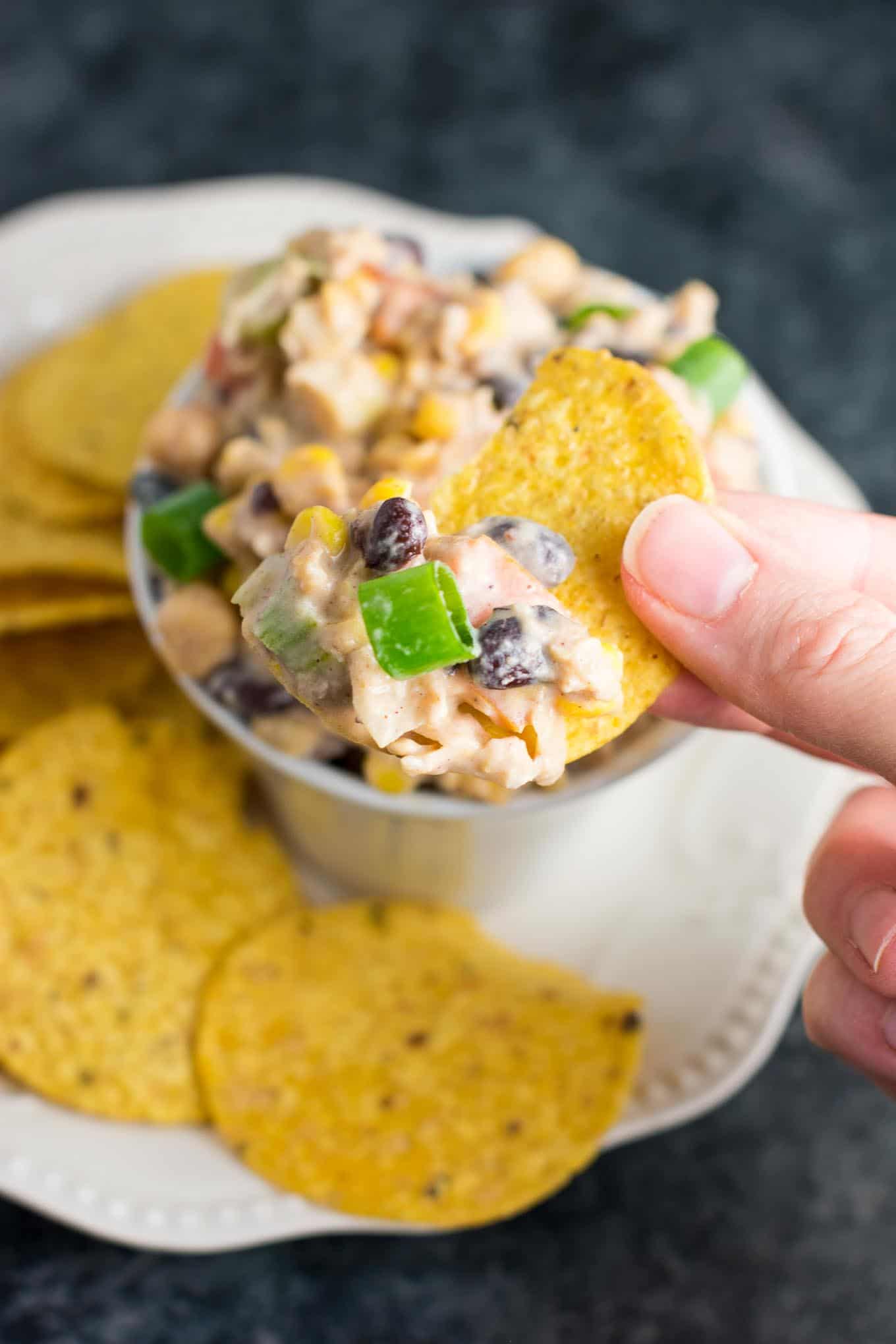 You can serve this right away, but I prefer to let the flavors marinate for a good few hours in the fridge.
We had ours with tortilla chips and it was hard to stop eating!
PIN this skinny mexican chickpea salad dip:
Skinny Mexican Chickpea Salad Dip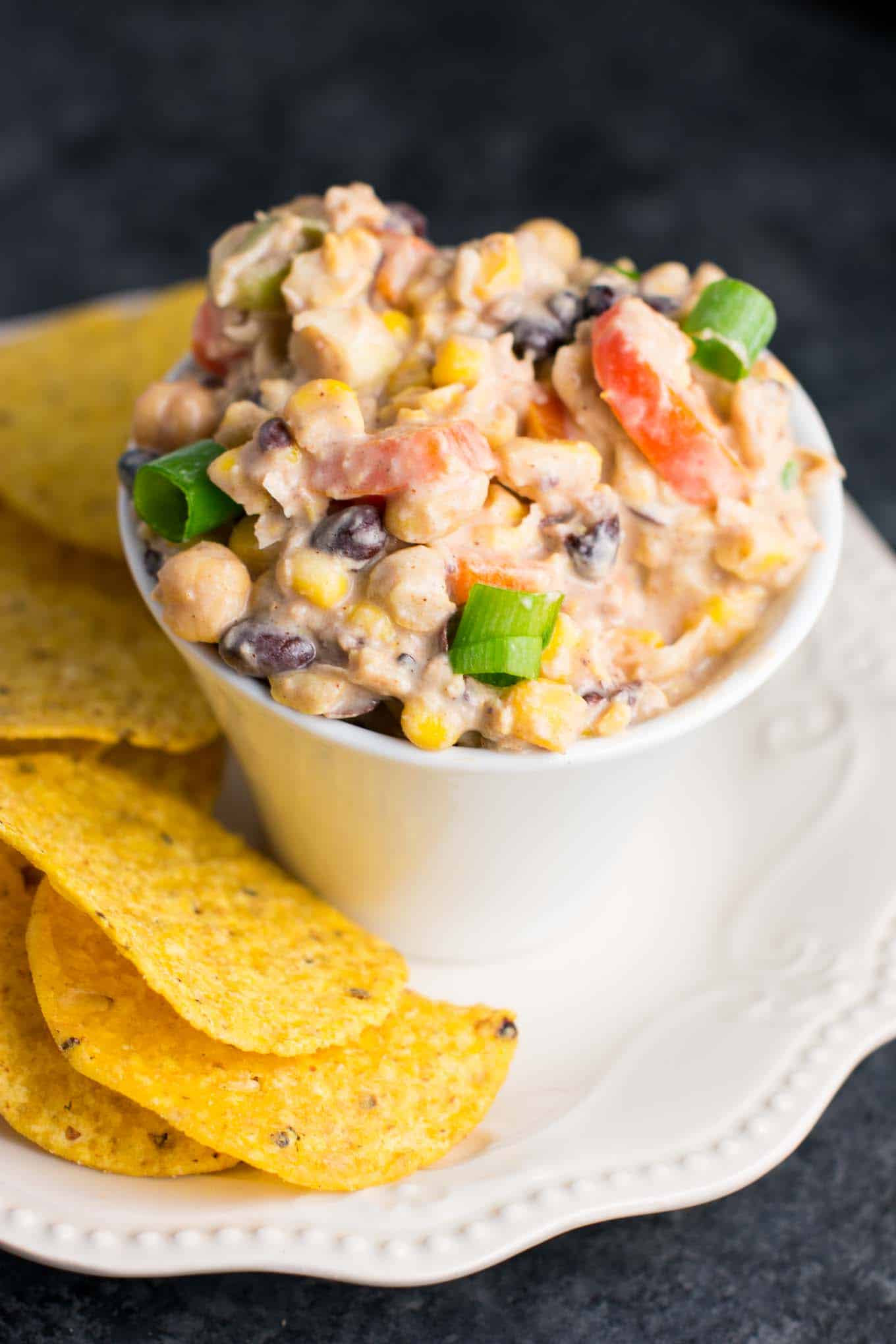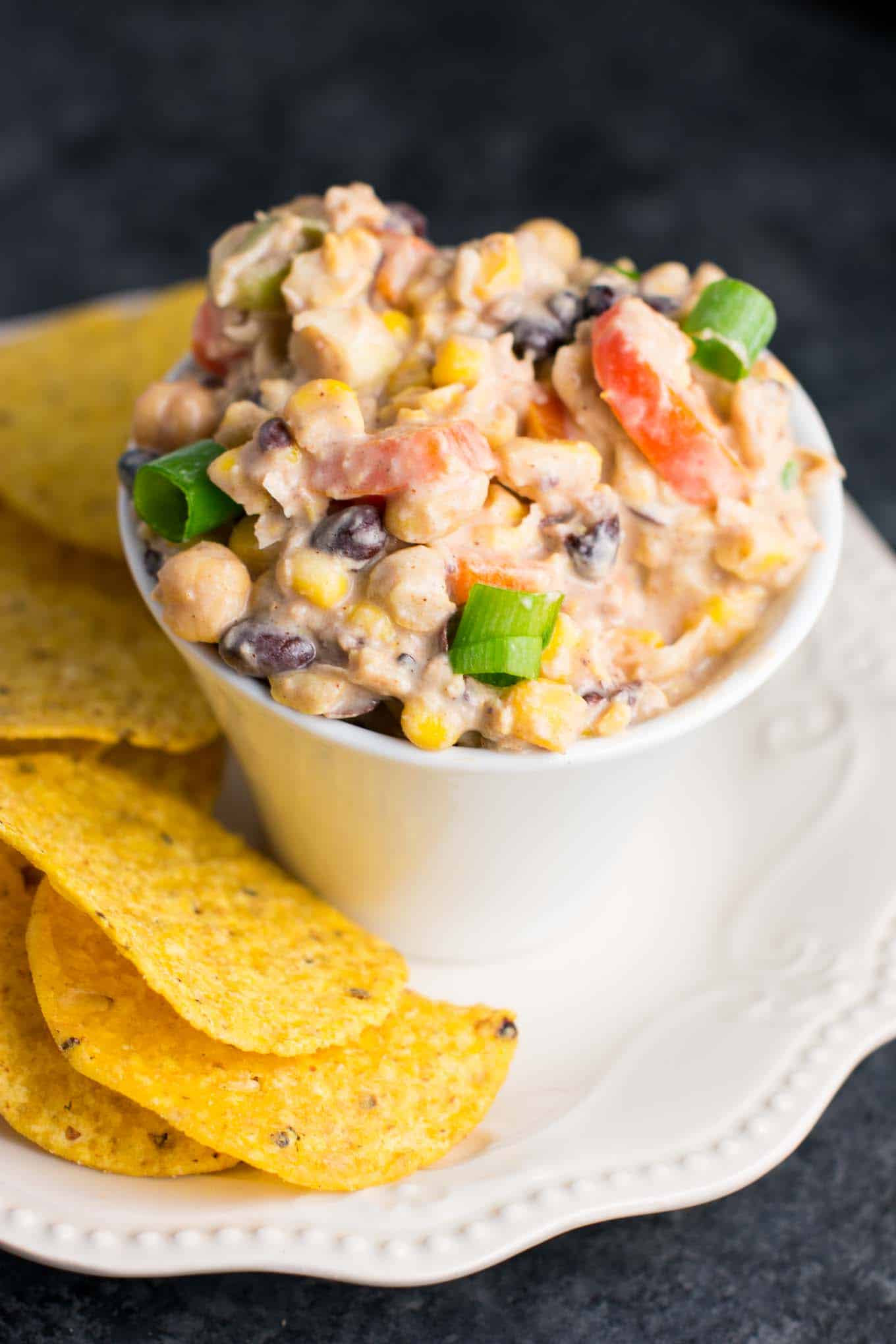 Ingredients
2 cans of chickpeas, drained and smashed
1 can of black beans, drained and rinsed
1 can of corn, drained
1 1/2 cups plain greek yogurt
1 cup quartered cherry tomatoes
1 1/4 cups chopped green onions
1 bell pepper, diced
Juice of 1 large lime
1 teaspoon salt
1/2 teaspoon garlic powder
1 teaspoon cumin
1/2 teaspoon chili powder
Tortilla chips, for serving
Directions
Drain chickpeas and smash well using the bottom of a glass or a potato masher
Drain and rinse black beans and add
Drain corn and add
Add tomatoes and diced green onion, and bell pepper
In a separate bowl, mix together greek yogurt, lime juice, salt, garlic powder, cumin, and chili powder
Add greek yogurt mixture to chickpea salad and stir until well combined
Serve chilled and allow to marinate in the fridge for 1-2 hours for optimal flavor
Serve with tortilla chips
Loading nutrition data...