Looking for vegan breakfast ideas? We've got you covered. If you are wondering what can I eat for breakfast as a vegan? Here are some delicious breakfast ideas to try.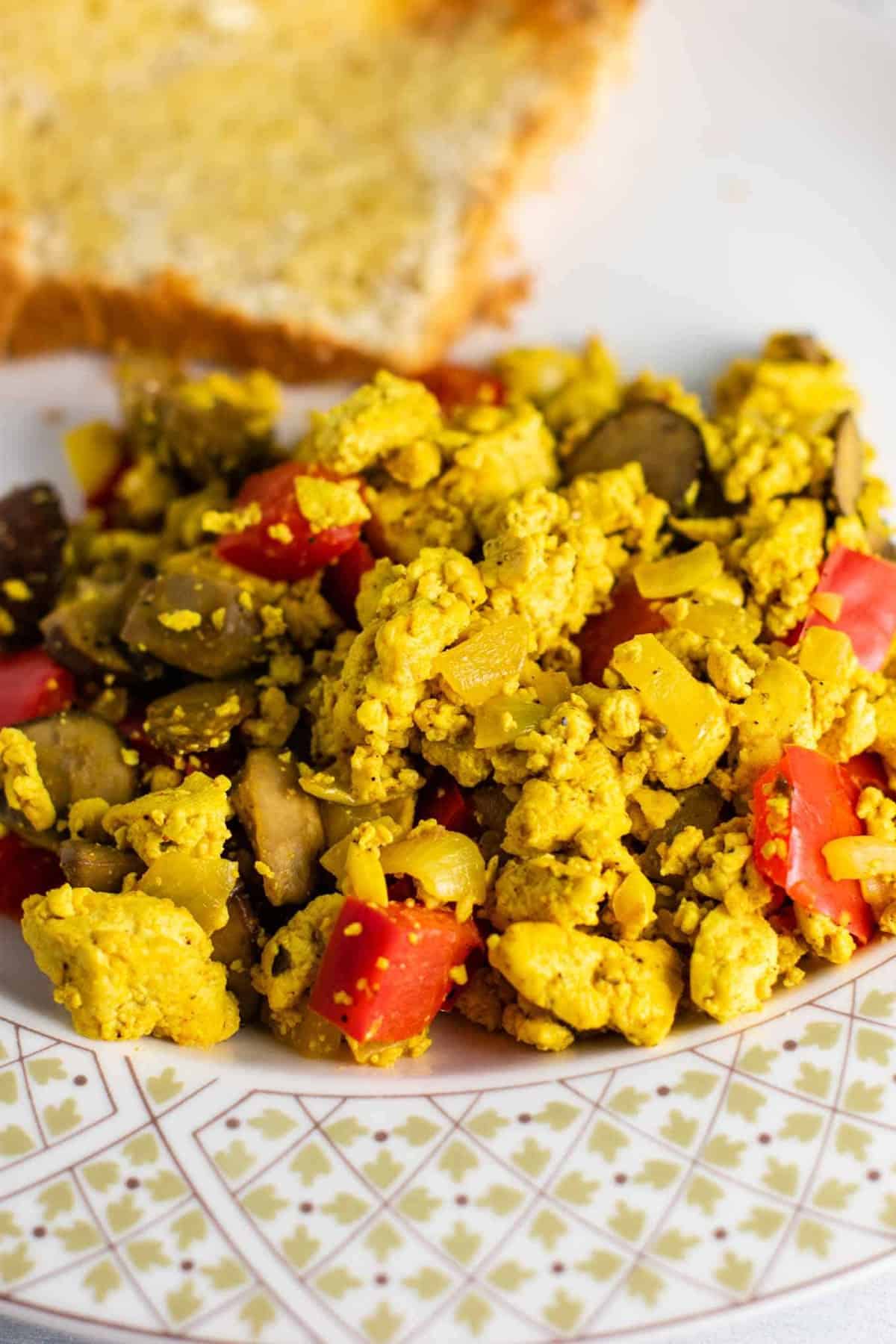 One common thing that I often get asked is what do vegans eat for breakfast?
I decided to put together a post on vegan breakfast ideas. Whether you are vegetarian, omnivore, or vegan, these recipes are a delicious way to start your day!
Vegan Breakfast Ideas
From easy vegan breakfasts to vegan breakfast burritos, vegan breakfast hash, and more! Here are some great vegan breakfast recipes to get you started.
What do vegans eat for breakfast?
Do Vegans Eat Eggs?
No, vegans do not eat eggs.
If you are looking for a scrambled egg substitute, tofu scramble is an egg free breakfast made from a block of tofu!
Tofu scramble might be one of the most versatile vegan breakfast options. Make up a big batch and use it up in many different ways!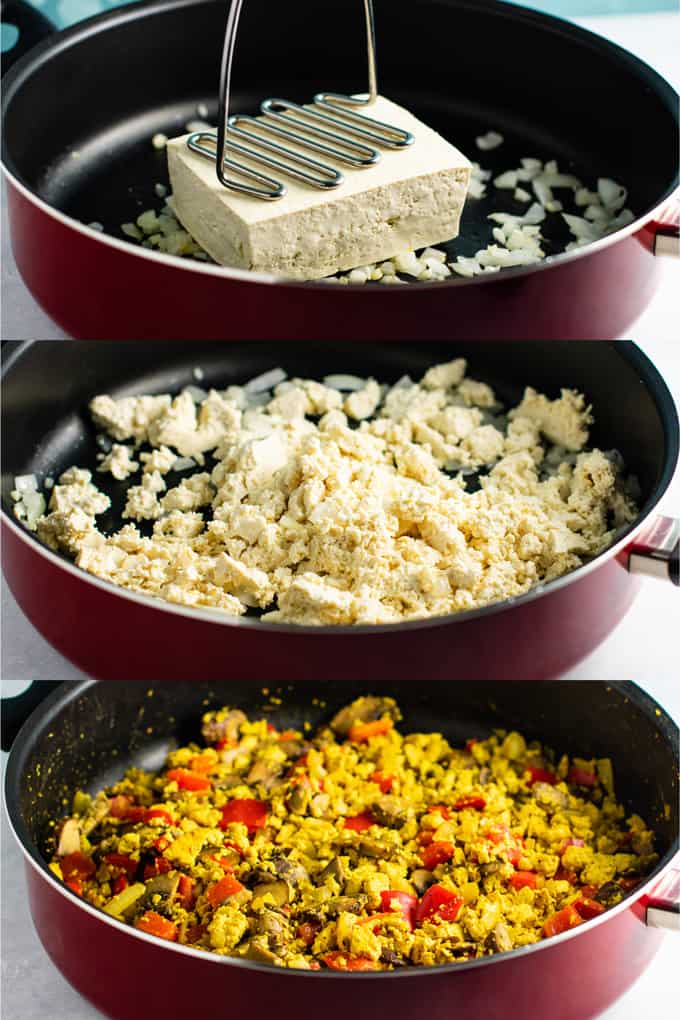 It's easier than you think to make scrambled tofu, and it tastes delicious! I honestly like it even better than scrambled eggs.
Vegan Breakfast Potatoes
Can Vegans eat potatoes? Yes! Potatoes are a fantastic plant based food that can be so versatile.
Vegan breakfast hash is one of my absolute favorite things to make. When you slow roast potatoes in the oven, you get those amazing addictive crispy edges.
Add in caramelized garlic and onion and it's flavor heaven.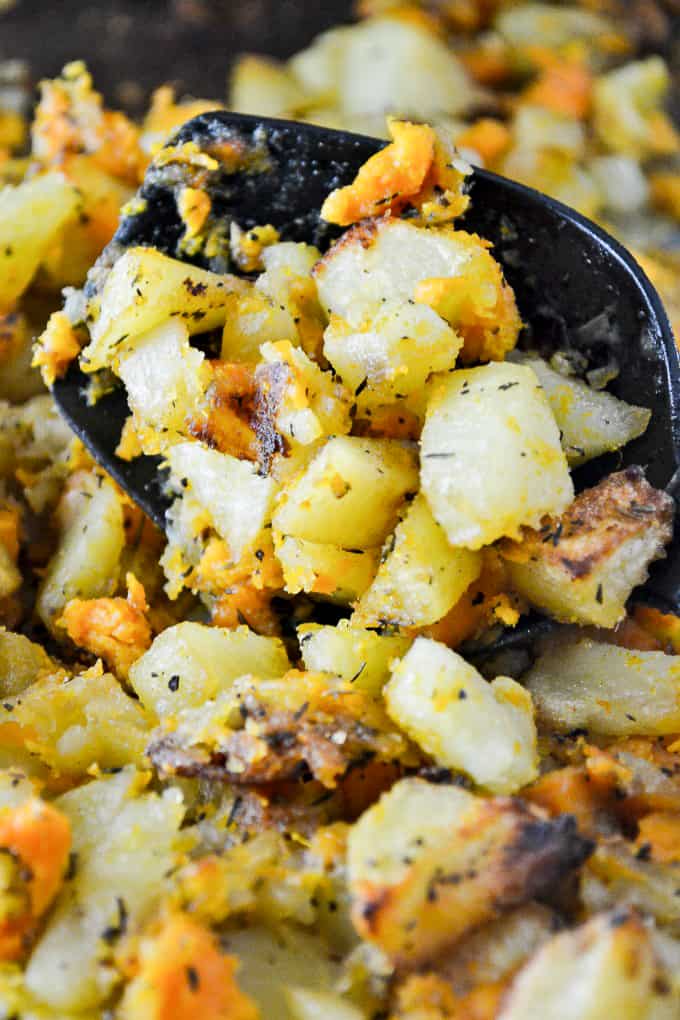 Sweet Potato hash is another delicious way to roast vegan potatoes. Those crispy edges are simply the best.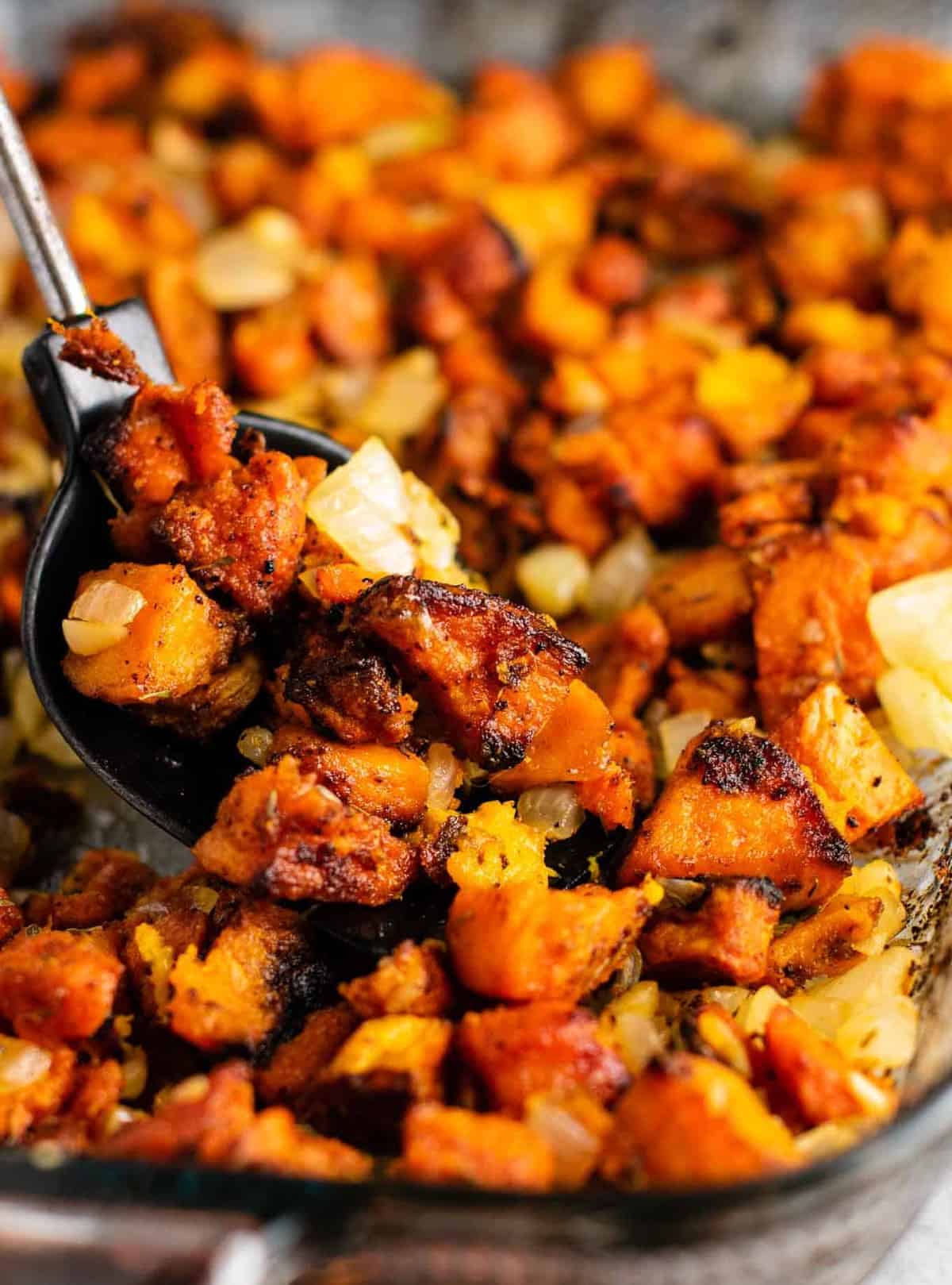 Have an air fryer? It's so easy to make vegan potatoes in the air fryer. This is one of our favorite ways to use this appliance!
Vegan Breakfast Burritos
Vegan breakfast burritos are what I would eat for breakfast every single day if given the choice.
If I had all the money in the world, I would pay someone to make 100 of these to stock my freezer with. They are THAT good.
When you combine creamy tofu with crispy vegan breakfast hash and fresh cilantro, the flavor is insane!
Here is just one of many positive reviews of my vegan breakfast burritos: "OMG!!!!! There are no words to describe how friggin good these are!!! Let's put it this way, my picky 2-year old just stole the burrito from my plate and is going in!!! So glad you posted this recipe!! Will definitely be a staple breakfast in this home!"
Vegan Breakfast Burritos Recipe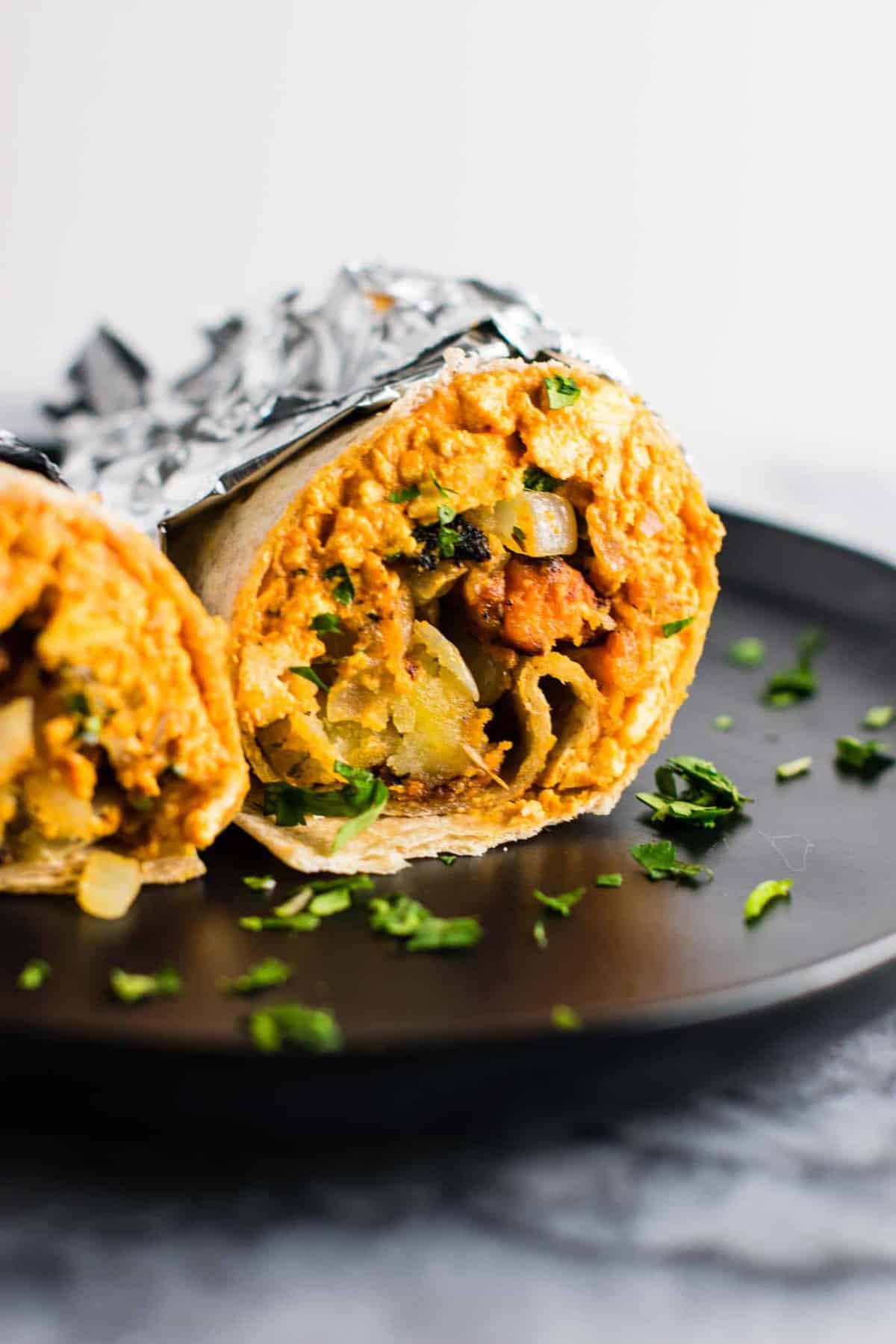 Another way to make your own vegan burritos would be to combine tofu scramble, your favorite vegan cheese, and any of the roasted potato hash recipes.
The possibilities are endless! Vegan bacon or sausage would be another way to switch up the flavors.
Vegan breakfast smoothies
Smoothies are another option for a fast vegan breakfast. Whatever you are in the mood for, there is a smoothie for that!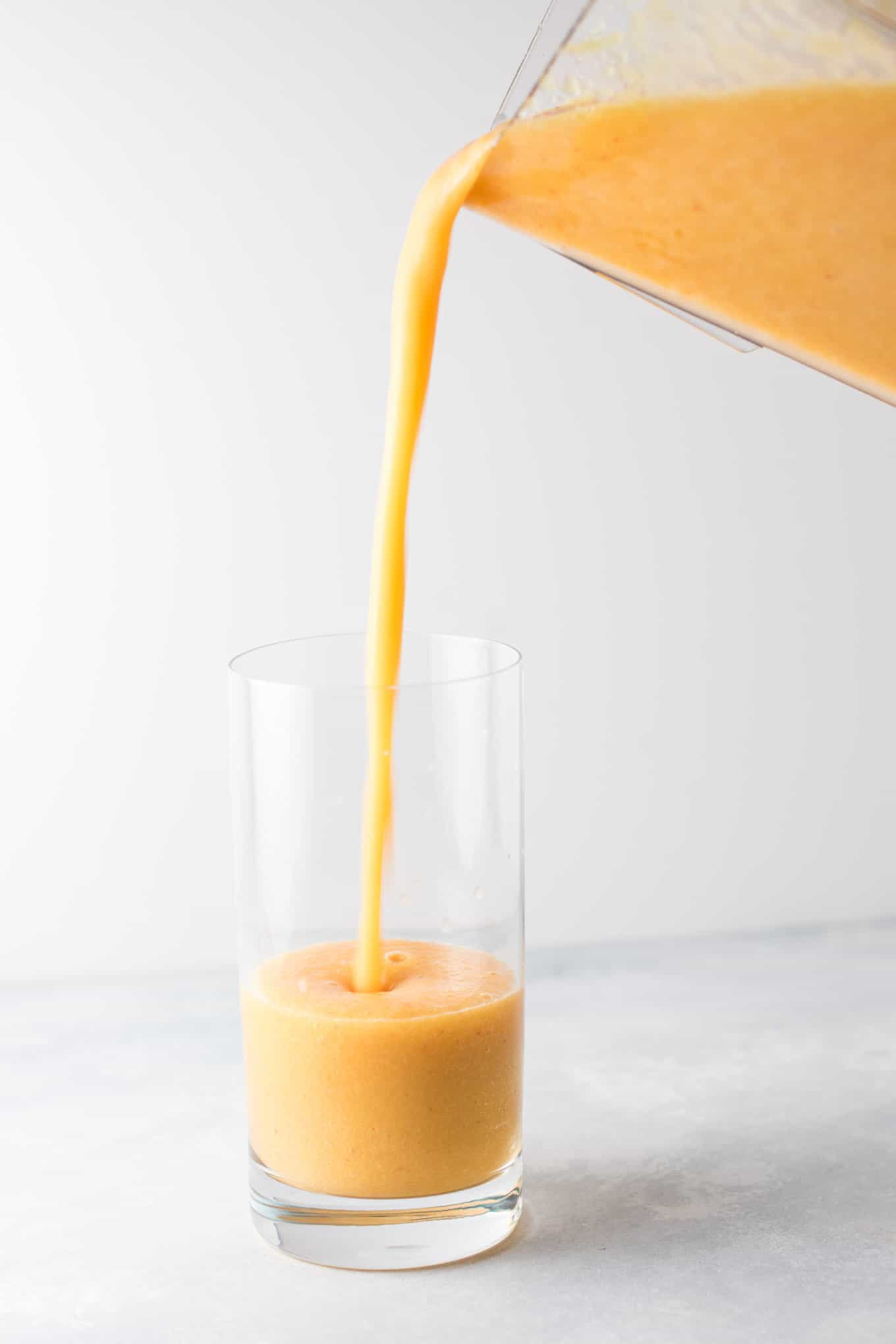 If smoothies are your jam, you are in luck! It is really so simple to make delicious vegan smoothies.
No milk, no problem! The flavor possibilities are endless. Here are just a few of my favorite vegan smoothie recipes.
More Easy Vegan Breakfasts
If you want the fastest, easiest vegan breakfast ideas, here are some of the recipes that I make when I am in a hurry.
Apple Cinnamon Overnight Oats – so easy to prep these ahead and grab one out of the fridge in the morning. Overnight oats are a great time saver!
Vegan Iced Coffee
Not a vegan breakfast food technically, but my mornings would not be complete without it.
If you have never made healthy instant iced coffee, you will be BLOWN AWAY by how easy and delicious it is.
I make this coffee every single morning and it only takes a minute to make plus I save so much money instead of buying coffee out.
My personal favorite vegan creamer is vanilla soy creamer. It is so light and the perfect amount of sweetness.
Other vegan creamer options include oat milk creamer, almond milk creamer, and coconut milk creamer.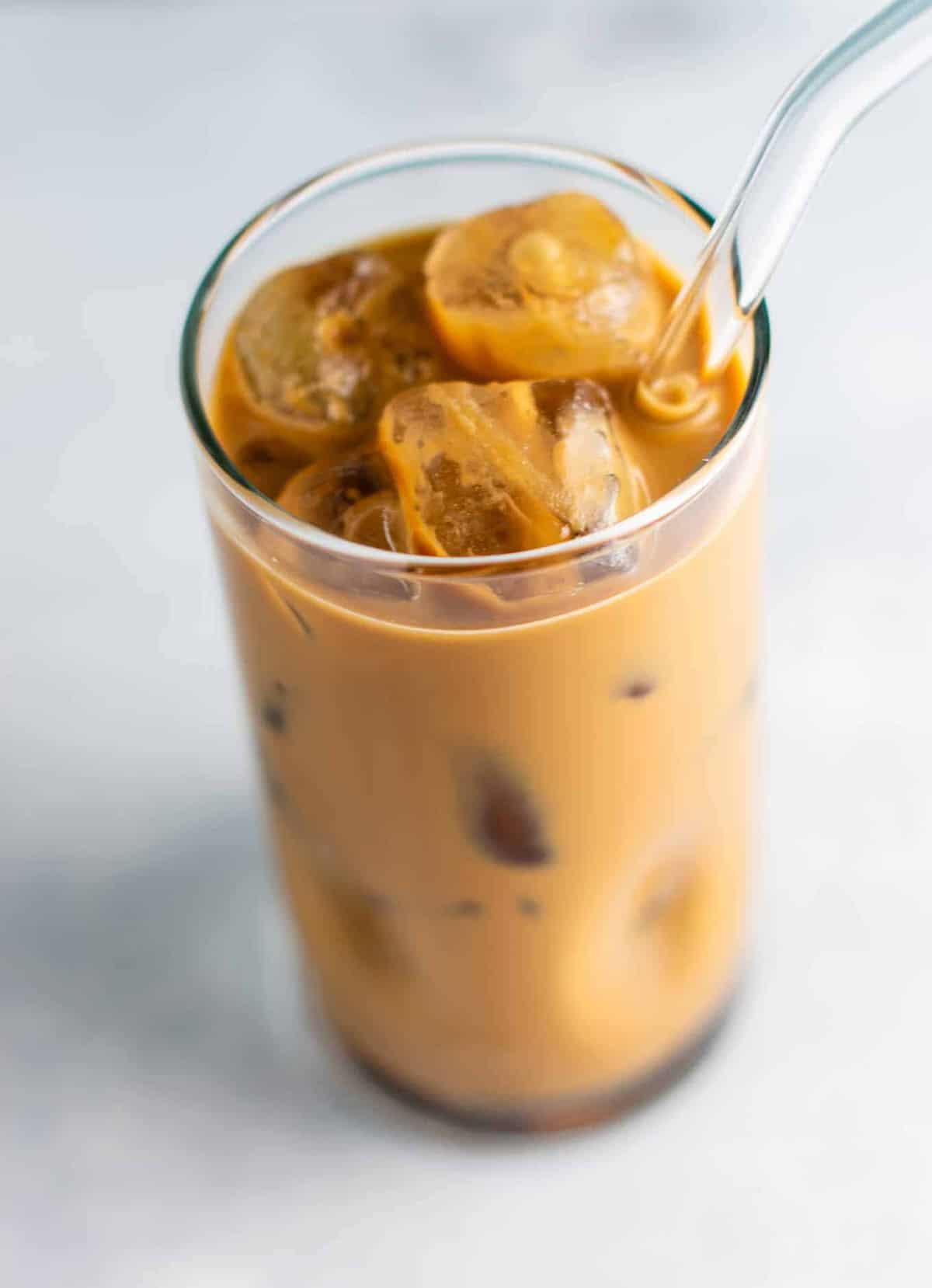 Do you have a favorite vegan breakfast recipe? Let me know in the comments below!
Be sure to pin this recipe for later and follow Build Your Bite on Pinterest for all the latest delicious recipes!