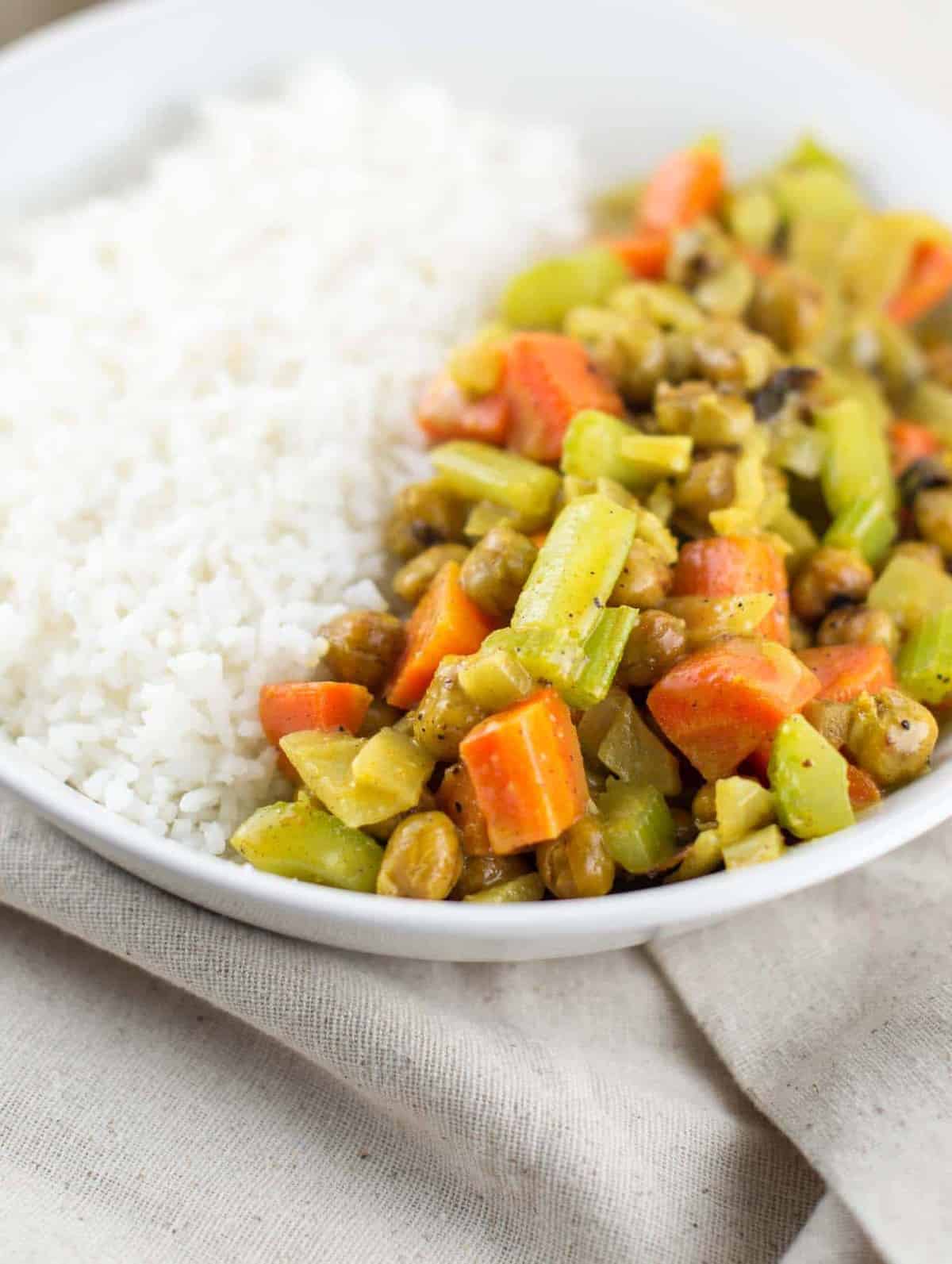 Today I'm sharing my recipe for quick and simple vegan coconut curry bowls.
This recipe is a foolproof way to enjoy curry without a lot of hard work.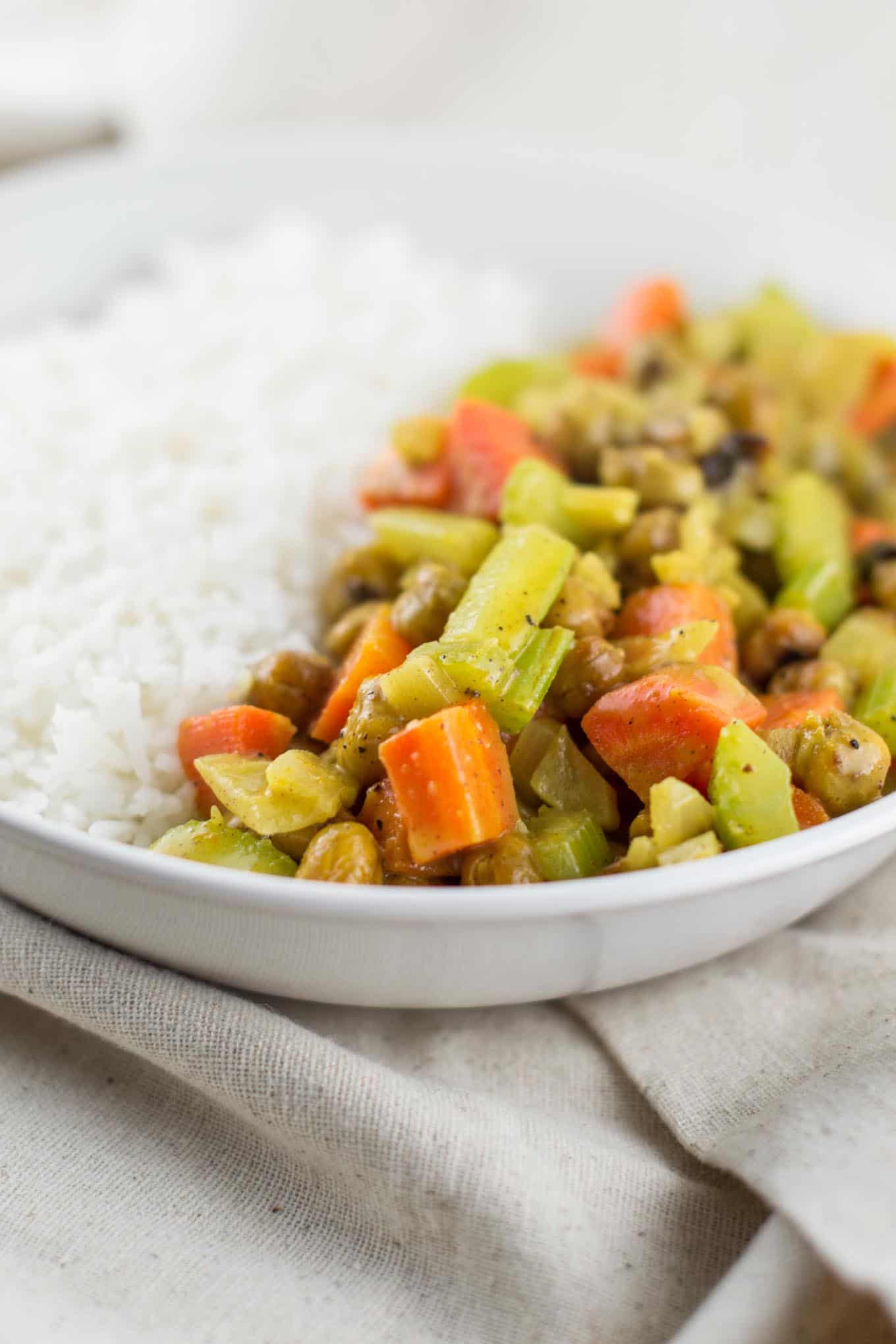 As with all my favorite recipes, it starts with a base of beautiful fresh veggies!

And delicious roasted chickpeas for both crunch and protein.

These vegan coconut curry bowls are so easy to cook and you won't believe the incredible flavor you can achieve at home with this recipe.
Fresh, delicious, and healthy to boot, I promise you'll love this one if you're a curry lover!
Yield: 4-6 servings
Vegan Coconut Curry Bowls
vegan coconut curry bowls
Ingredients
1 large onion, diced
10 cloves of garlic, finely diced or minced
1 ½ cups diced celery
3 cups diced carrots
1 teaspoon garlic powder
5 teaspoons curry powder, divided
1 (13.5 oz) can of full fat coconut milk - classic unsweetened
2 cans of chickpeas, drained
olive oil
sea salt
pepper
white rice, for serving
Instructions
Combine drained chickpeas, 1 teaspoon of curry powder, 1 teaspoon of garlic powder, ¼ teaspoon of sea salt, ¼ teaspoon of black pepper, and ⅛ cup of olive oil on a baking sheet. Toss well.
Roast chickpeas at 450 degrees for 20-25 minutes, stirring every 10 minutes, until chickpeas are crispy
Combine onion, garlic, celery, carrots, 1 ½ teaspoons of sea salt, ½ teaspoon of black pepper, 2 teaspoons of curry powder, and 3 tablespoons of olive oil in a large stainless steel skillet
Sautee on medium high heat for 10-12 minutes, or until carrots are cooked through
Add coconut milk to skillet, along with 2 more teaspoons of curry powder, stir until it starts to get thick. (less than 5 minutes)
Add salt and pepper to taste (I used 1 more teaspoon of salt I believe)
Stir in roasted chickpeas
Cook rice according to instructions (I used a rice cooker)
Serve curry hot over white rice
Enjoy!
Nutrition Information:
Yield:
4
Serving Size:
1
Amount Per Serving:
Calories:

504
Total Fat:

28g
Saturated Fat:

20g
Trans Fat:

0g
Unsaturated Fat:

6g
Cholesterol:

0mg
Sodium:

301mg
Carbohydrates:

58g
Fiber:

15g
Sugar:

11g
Protein:

13g