Vegetarian mushroom recipes – a collection of recipes for mushroom lovers!
I know I can't be the only mushroom lover out there. I try not to play favorites, but mushrooms have ALWAYS been one of my very favorite vegetables.
Every week at the grocery store I try to convince myself to buy a reasonable amount of mushrooms instead of 6 packages for yet-to-be-determined recipes. They are just so delicious!
Are you a mushroom lover? If so you're in for a treat! I am rounding up 10 of my favorite vegetarian mushroom lovers for you to enjoy!
Here you'll find everything from appetizers to main dishes. It's a mushroom lover's dream come true!
vegetarian mushroom recipes
These are a party favorite! Serve as an appetizer or a dinner side dish! The creamy filling is insanely good and the mushrooms are perfectly juicy cooked this way!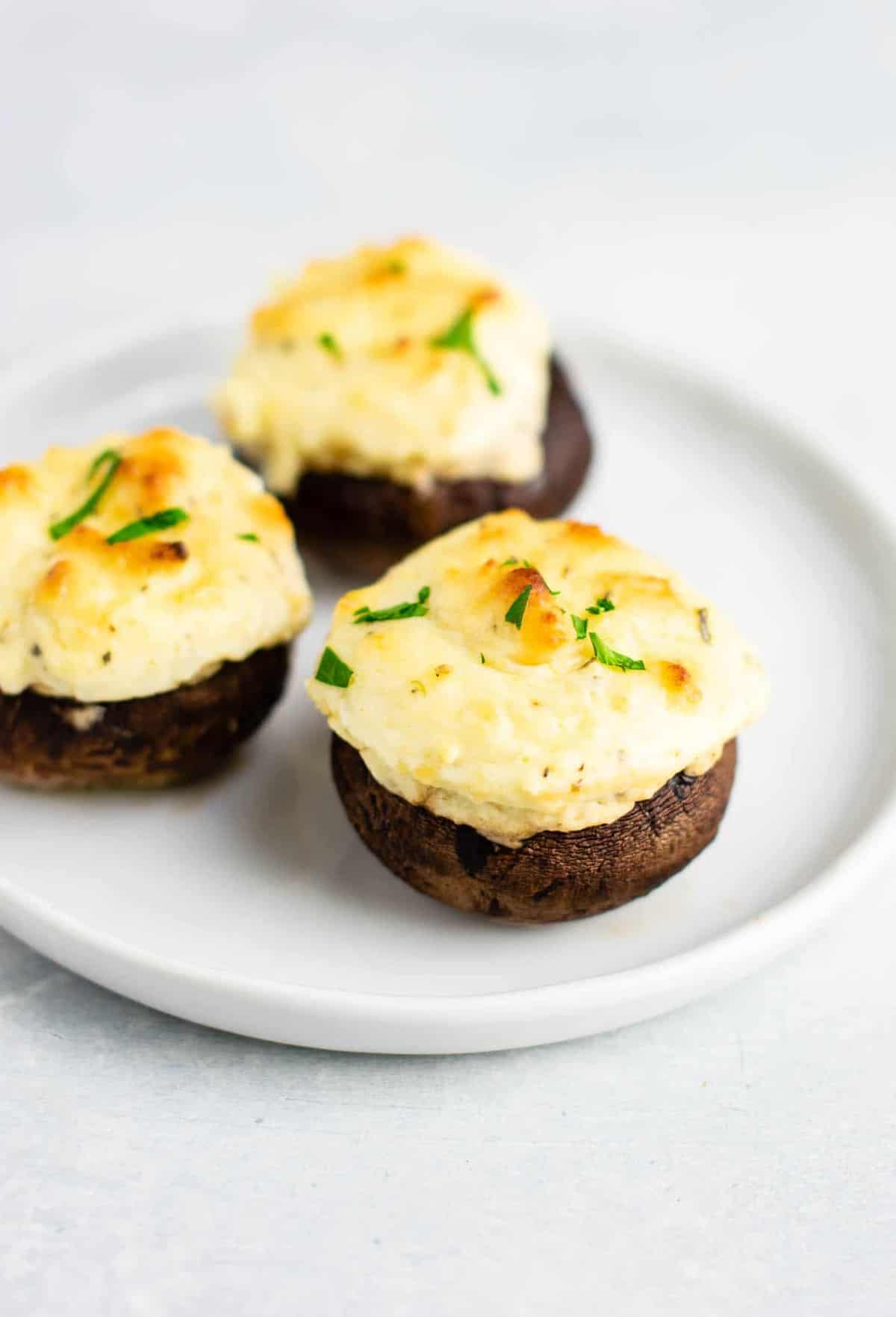 Roasted Garlic Butter Mushrooms
Butter + mushrooms + garlic = a match made in heaven. Pure deliciousness.
Sheet Pan Easy Roasted Mushrooms
For when you need an easy dinner or lunch side dish. A great versatile mushroom recipe for any occasion.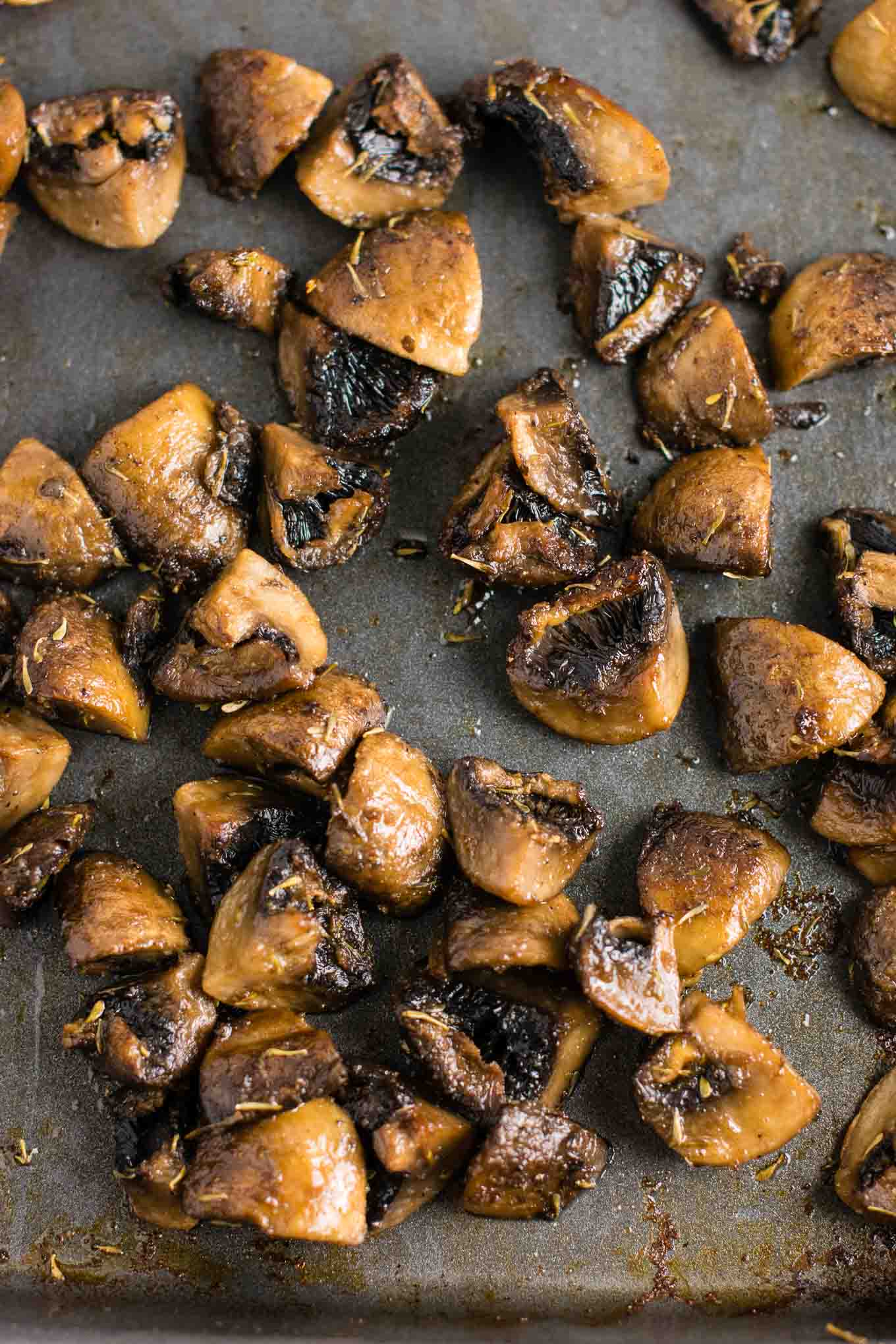 Roasted Broccoli and Mushrooms
Another great easy side dish! Roasted broccoli and mushrooms baked on parchment paper. It doesn't get any easier!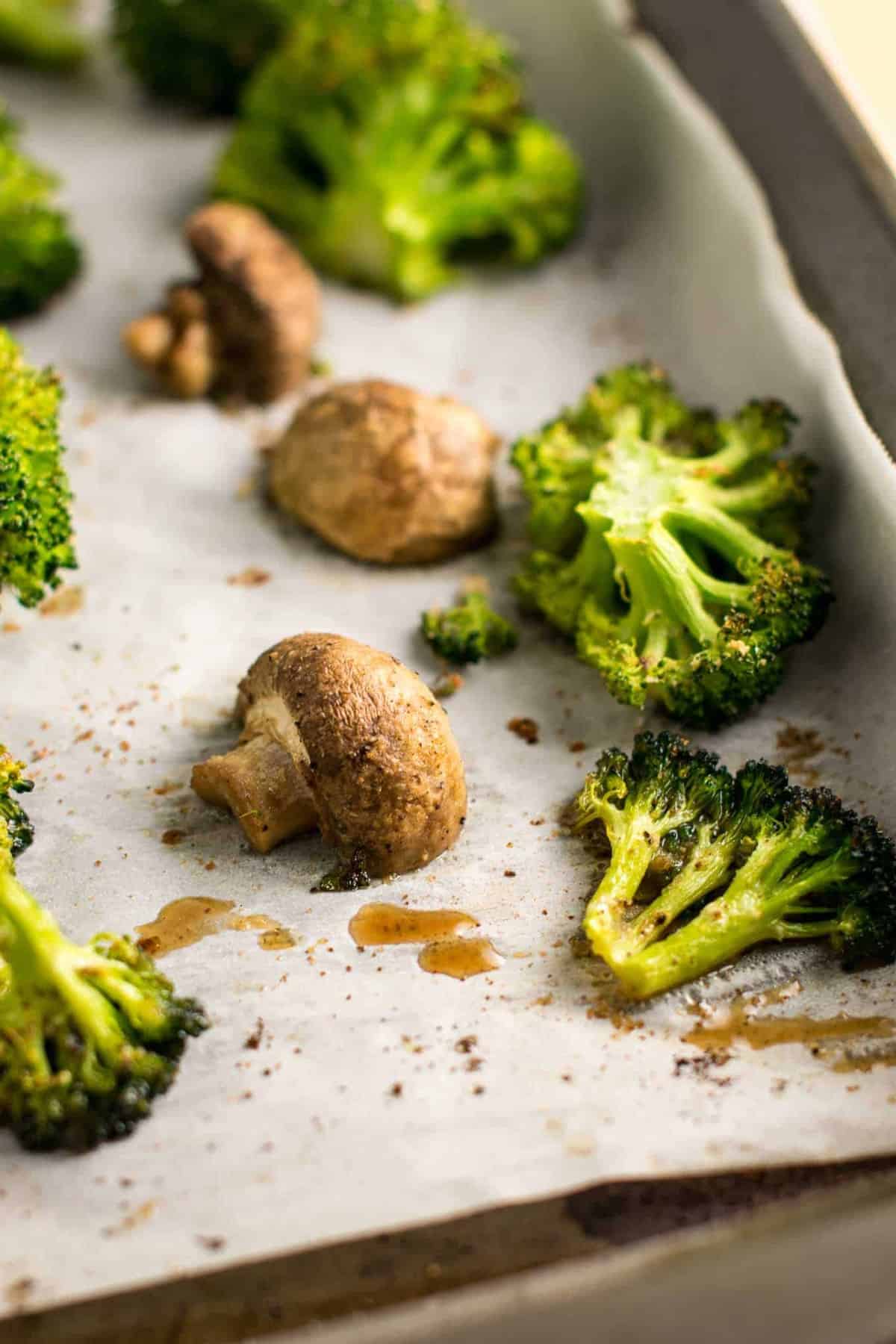 Prepare to be in heaven, mushroom lovers. You'll want to eat these portobello fajita slices straight from the pan! I could totally just skip the shell all together on these and eat the filling. It's THAT good.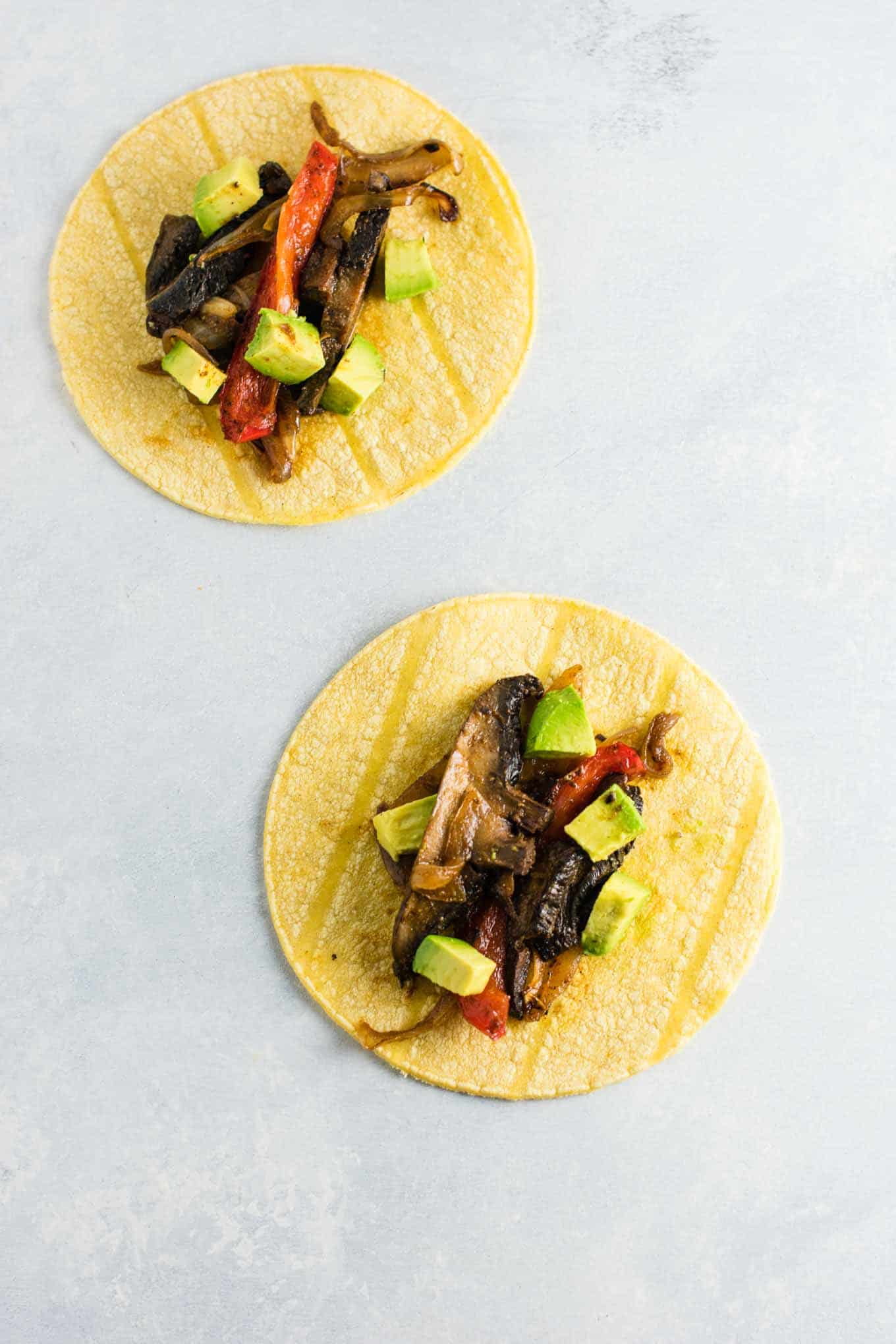 The key to super thick and "meaty" vegetarian spaghetti sauce is…you guessed it… mushrooms!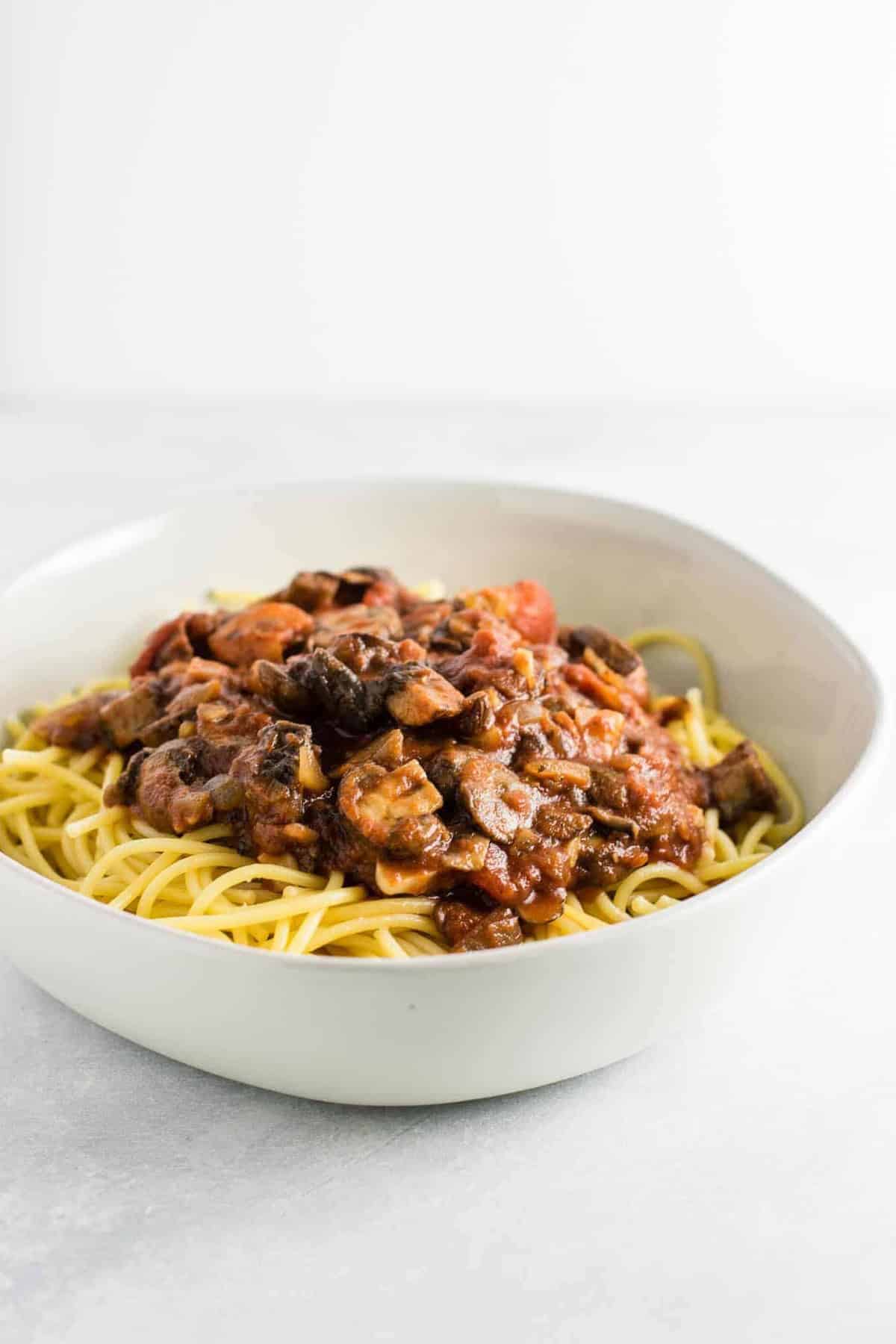 Whether it's Thanksgiving, or a Saturday morning making Biscuits and Gravy, this vegetarian gravy will CHANGE YOUR LIFE. Portobello mushrooms give it the perfect gravy flavor.
Mushroom Cauliflower Alfredo Pasta Bake
Loads of mushrooms marry with a cauliflower alfredo sauce and pasta to make this insanely delicious dinner recipe.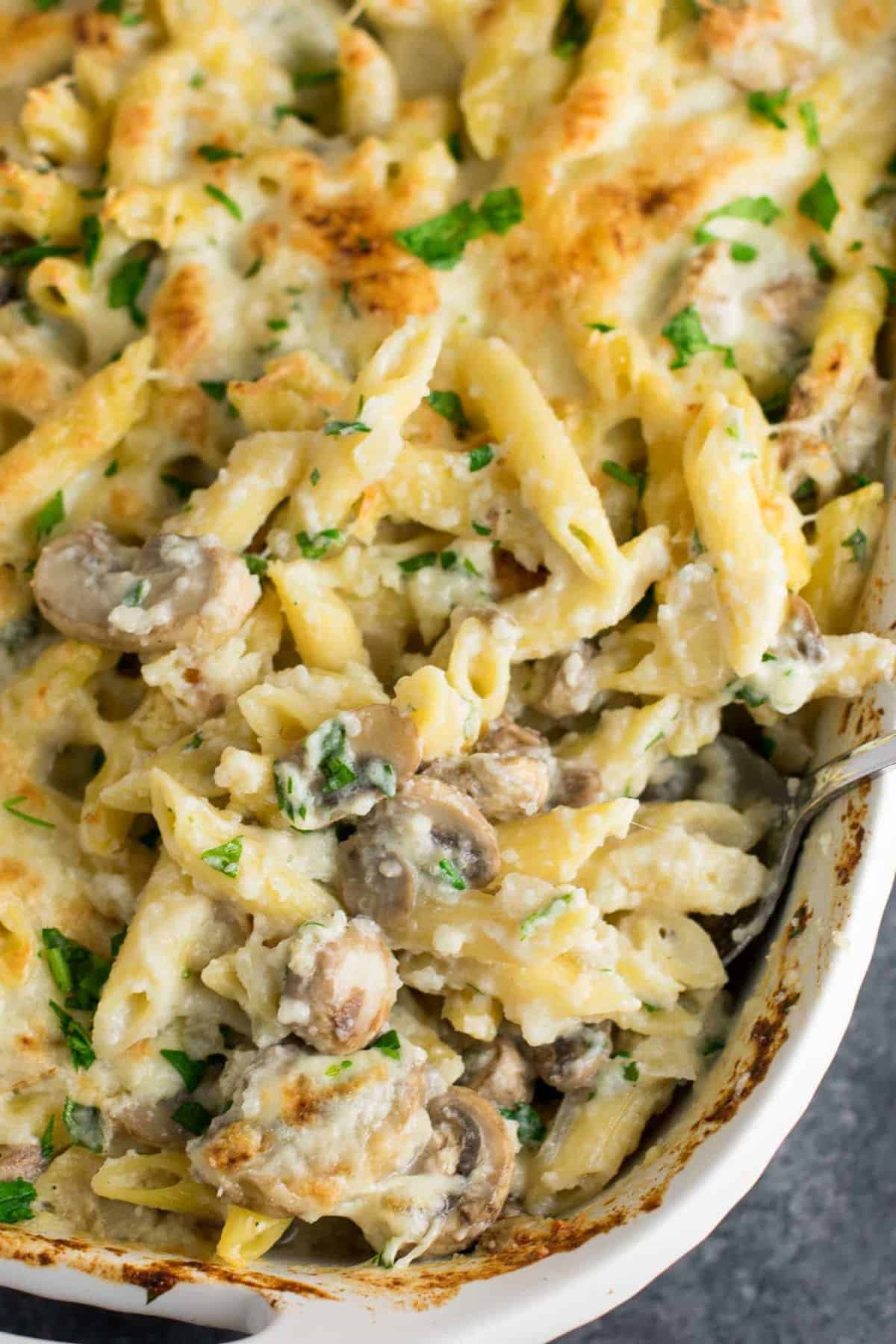 Mushrooms are the star of this best ever mushroom lasagna.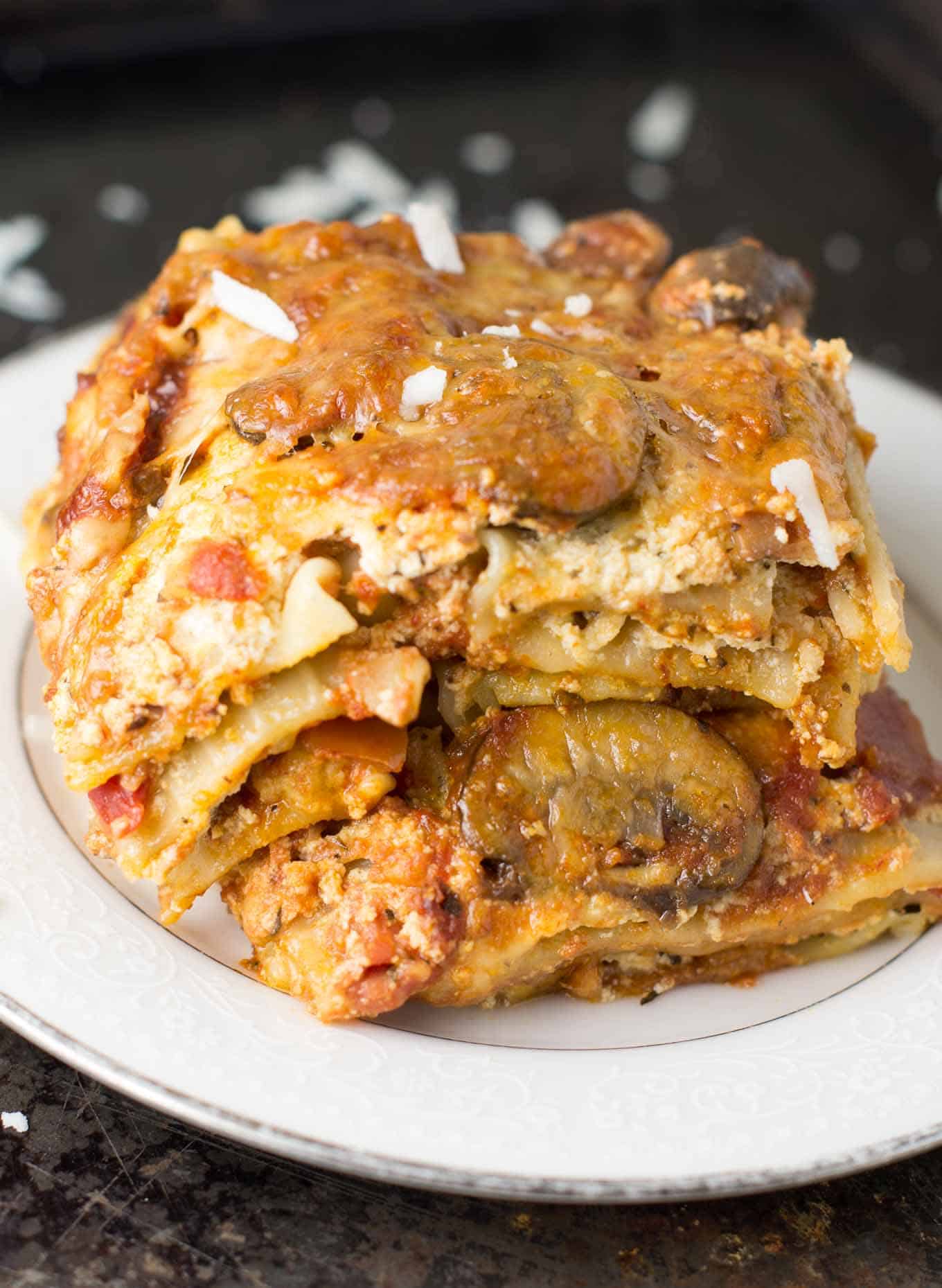 30 minute Chickpea Stir fry with mushrooms
Make stir fry in just 30 minutes with fresh juicy mushrooms.
Are you making a recipe? I want to see! Be sure to tag me on instagram @buildyourbite and hashtag #buildyourbite
Be sure to follow me on FACEBOOK, PINTEREST & INSTAGRAM to never miss a recipe!
Click HERE to pin this post!