A collection of the best vegetarian pasta recipes. No matter your tastebuds, there's something for everyone to enjoy!
Vegetarian pasta recipes
Pasta is one of the easiest meals to eat as a vegetarian. You don't need meat to make a delicious pasta recipe!
This post includes a roundup of some of my favorite vegetarian pasta recipes, and there is something for everyone! From crock pot baked ziti, to meatless bolognese, baked spaghetti, and more!
One of my most popular recipes for years. Layers of ricotta cheese, fresh basil, and spaghetti sauce come together in the crock pot for this super easy and crowd pleasing dinner.

A meatless take on the classic million dollar baked ziti.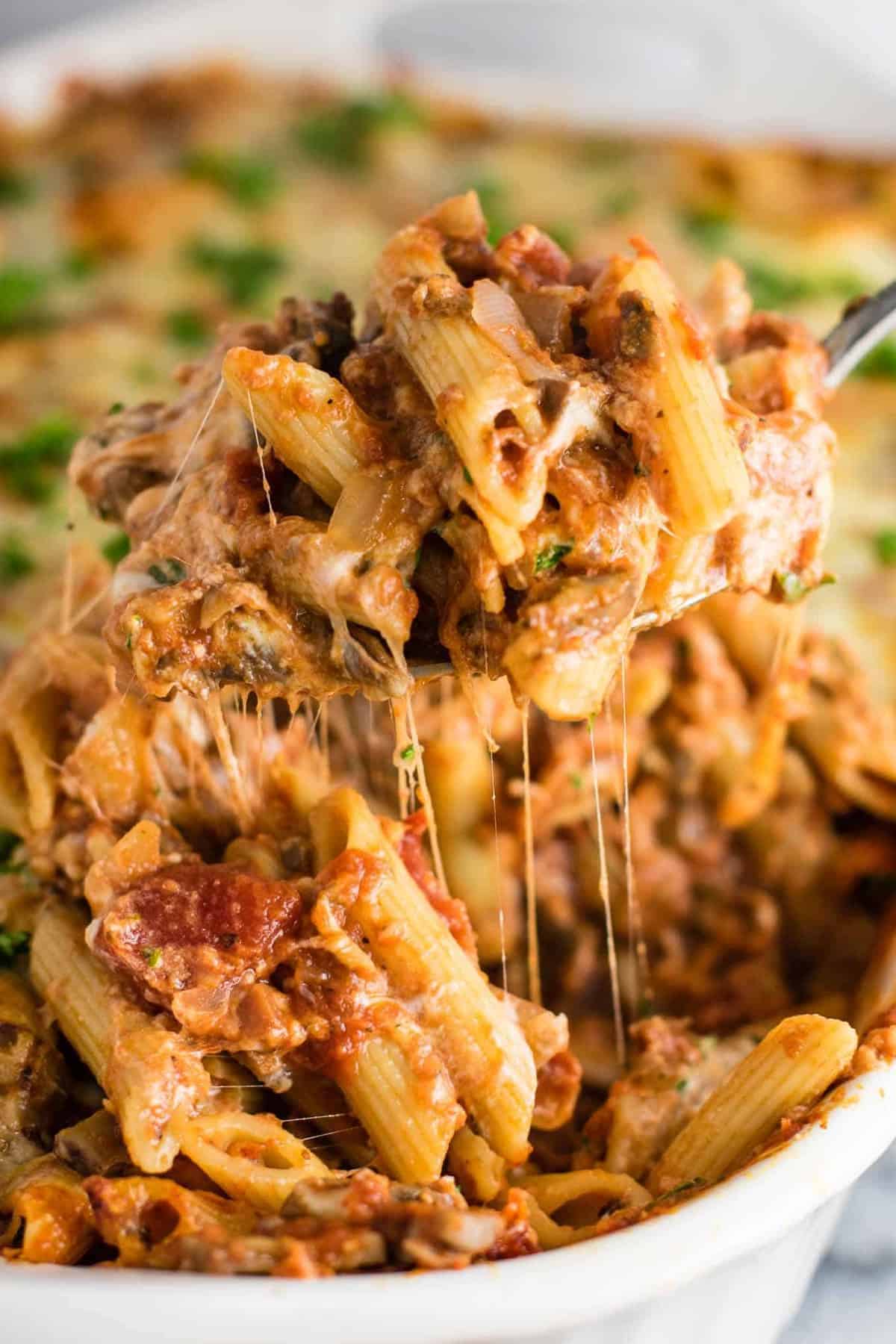 So many veggies in this one! A baked pasta packed to the brim with all kinds of vegetables and fresh juicy tomatoes!
Serve this up over your favorite pasta for an easy meatless pasta night!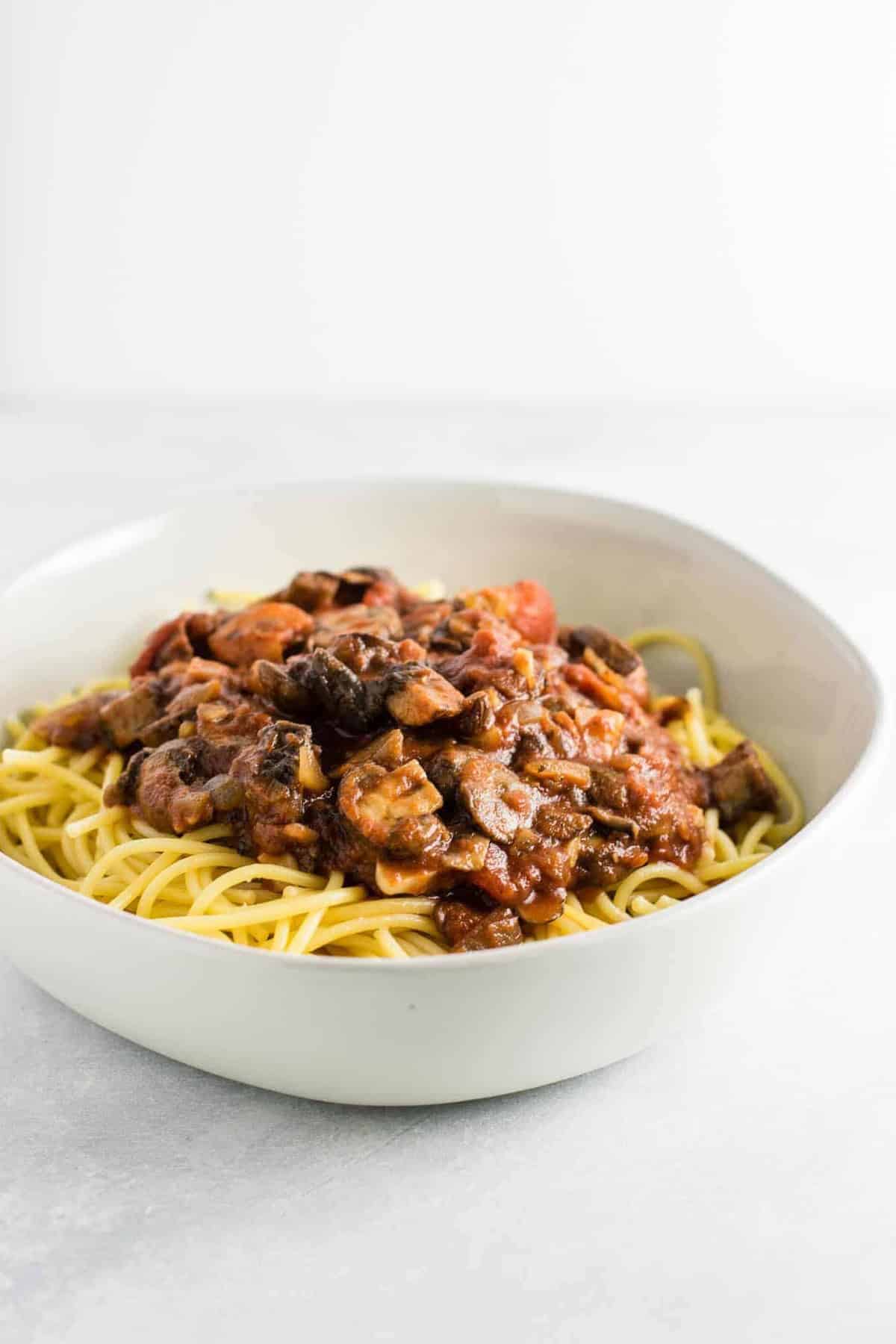 What one reader said about this recipe: "I have made this today and LOVED it, thank you so much, it's such a great idea! I make normal bolognese all the time and even my kids didn't notice anything different about it."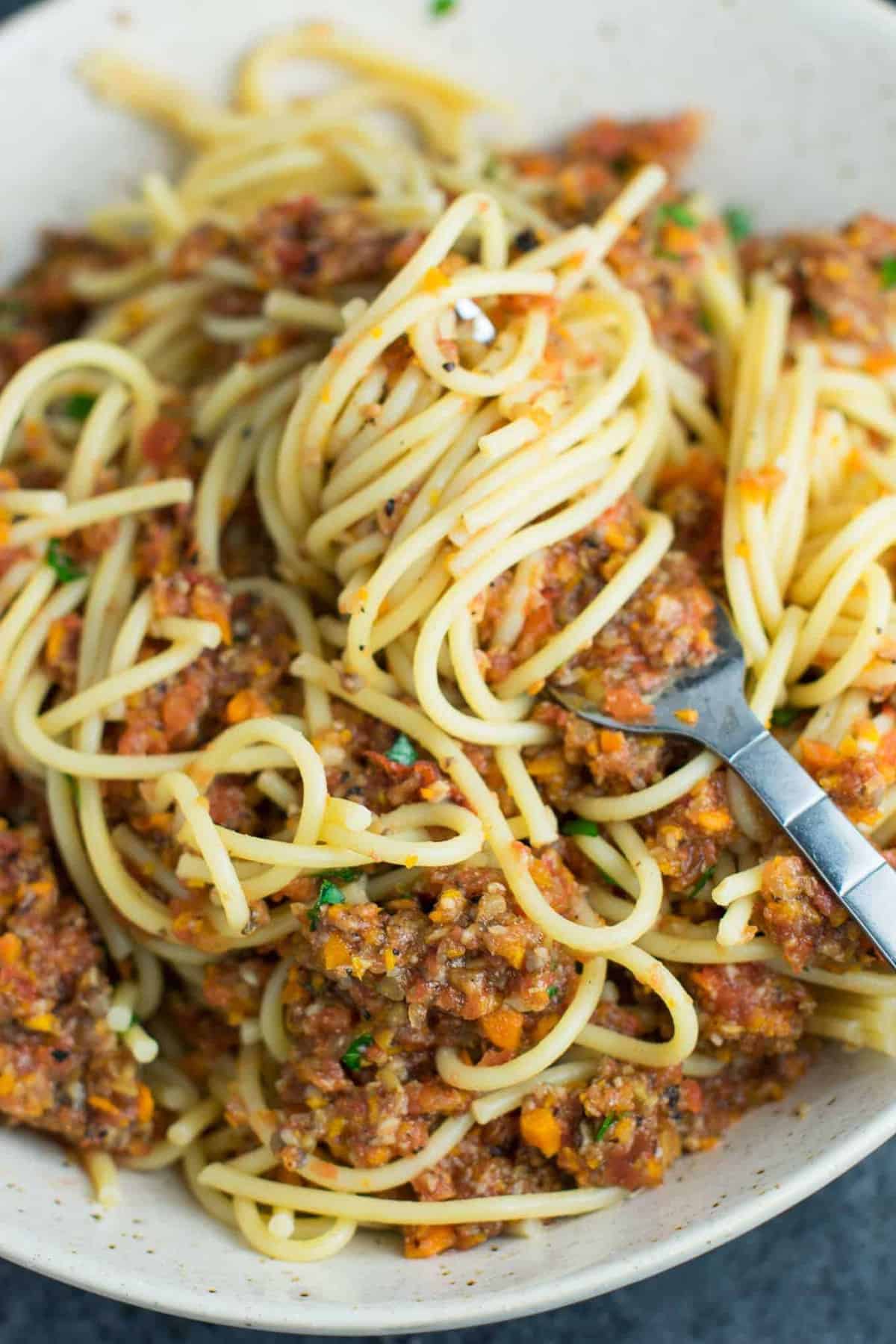 One of my very favorite vegetarian pasta recipes EVER. Roasted cauliflower pairs with whole wheat shells, and a homemade mozzarella parmesan cheese sauce come together for a meatless comfort food heaven.
Baked spaghetti gone vegetarian!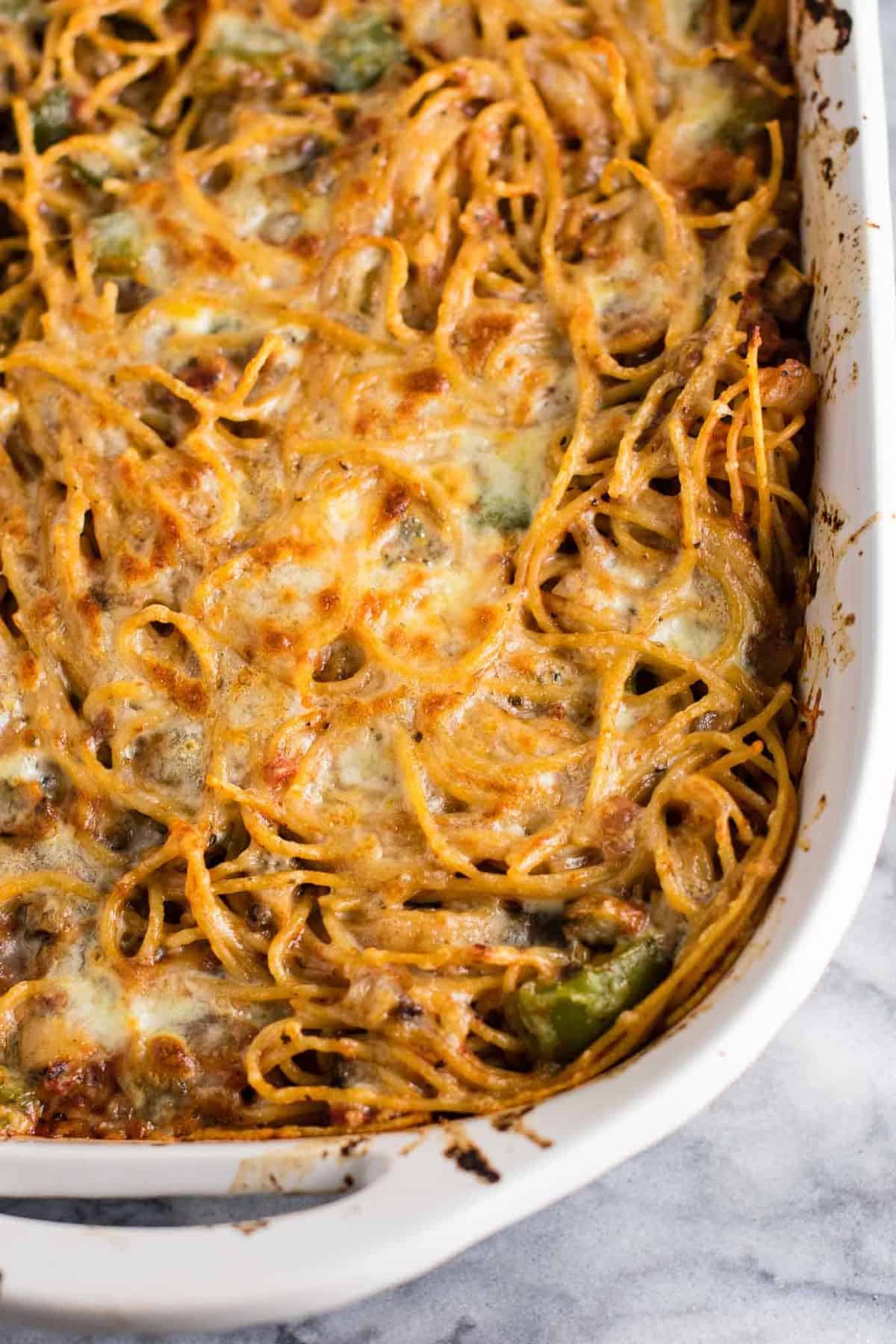 A vegan favorite – use cashews to make this incredible dairy free cream sauce.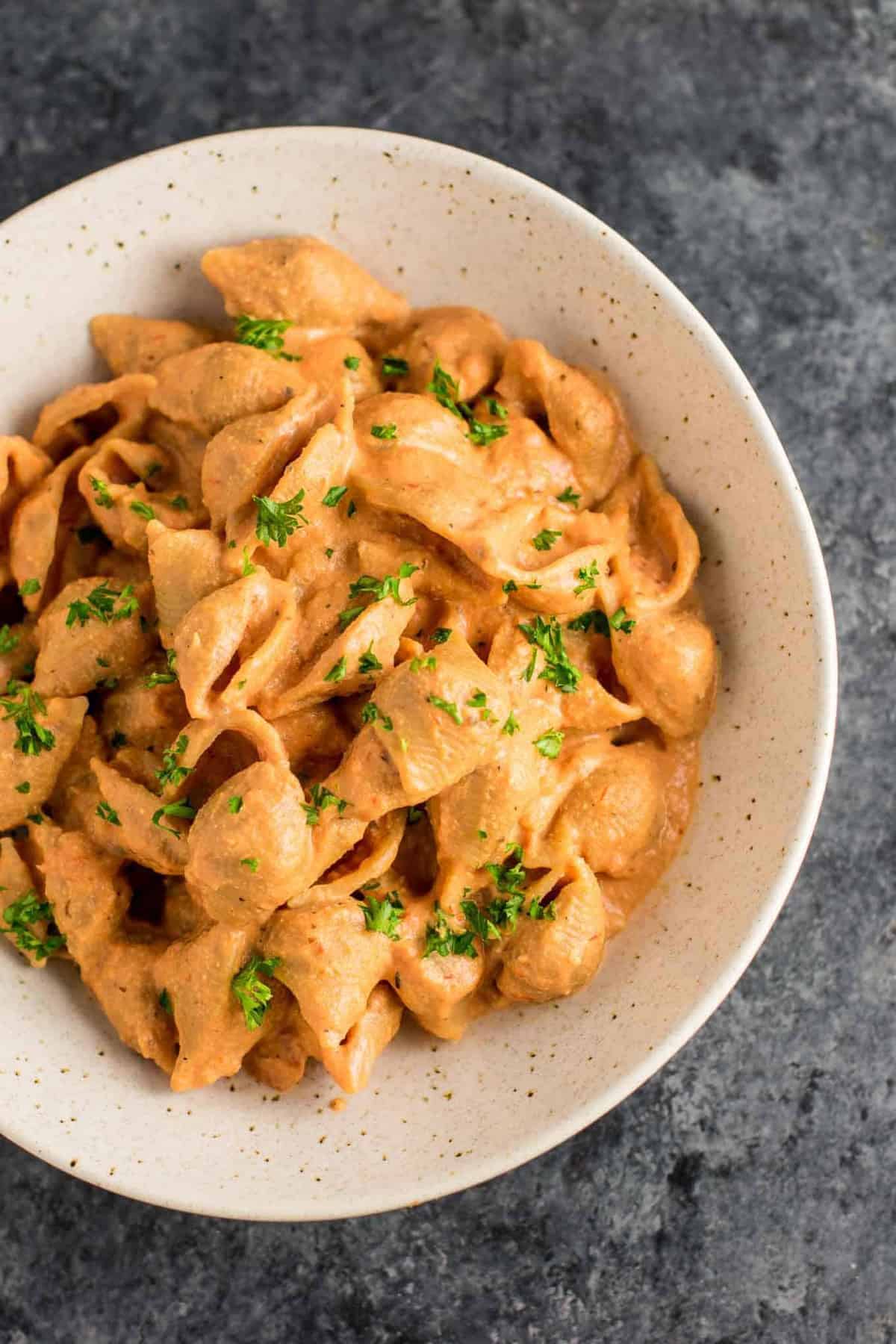 Make cauliflower alfredo sauce, mix it with veggies and pasta, and bake it into this cheesy goodness!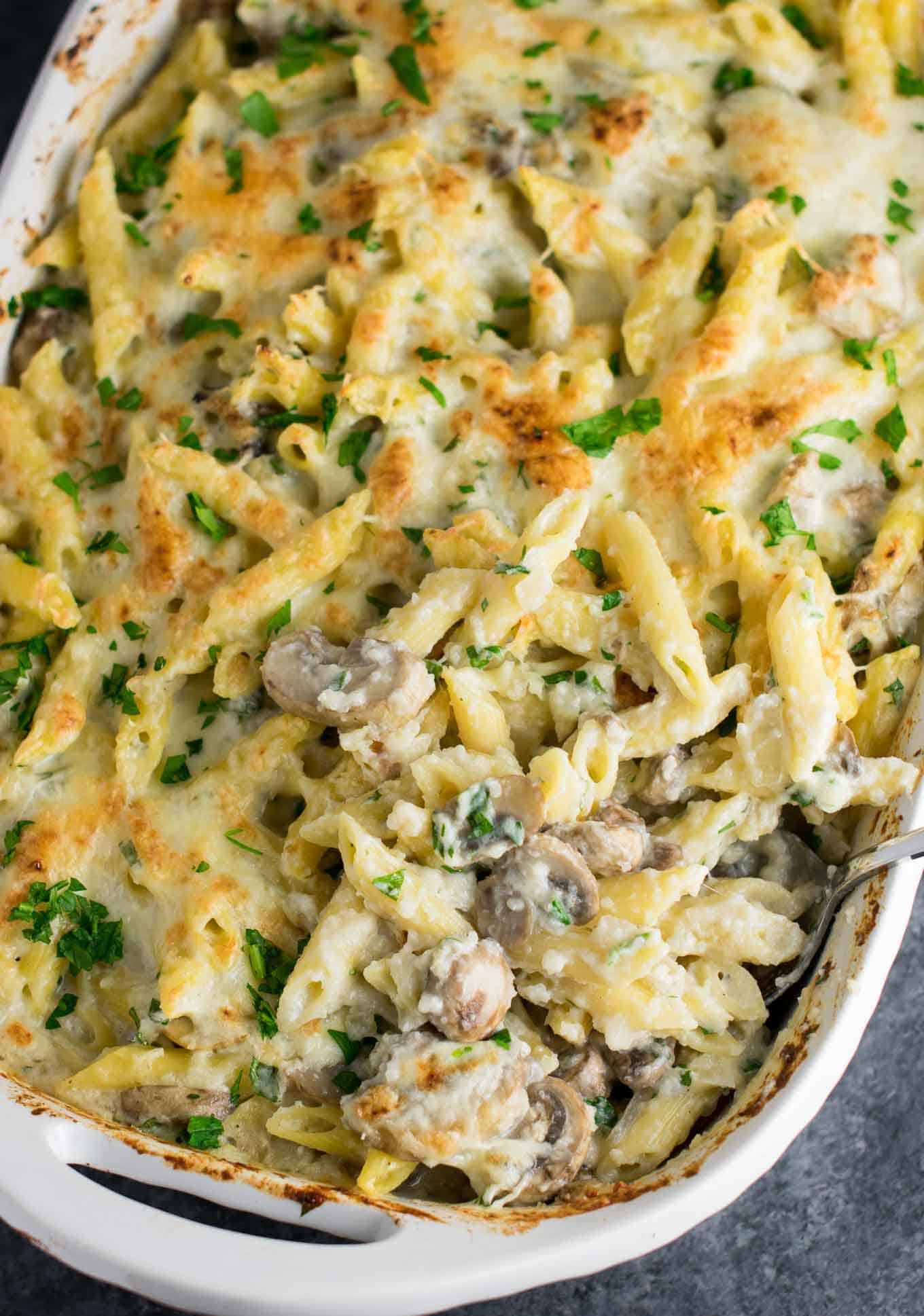 Super cheesy chili mac made in the slow cooker. It doesn't get easier than that!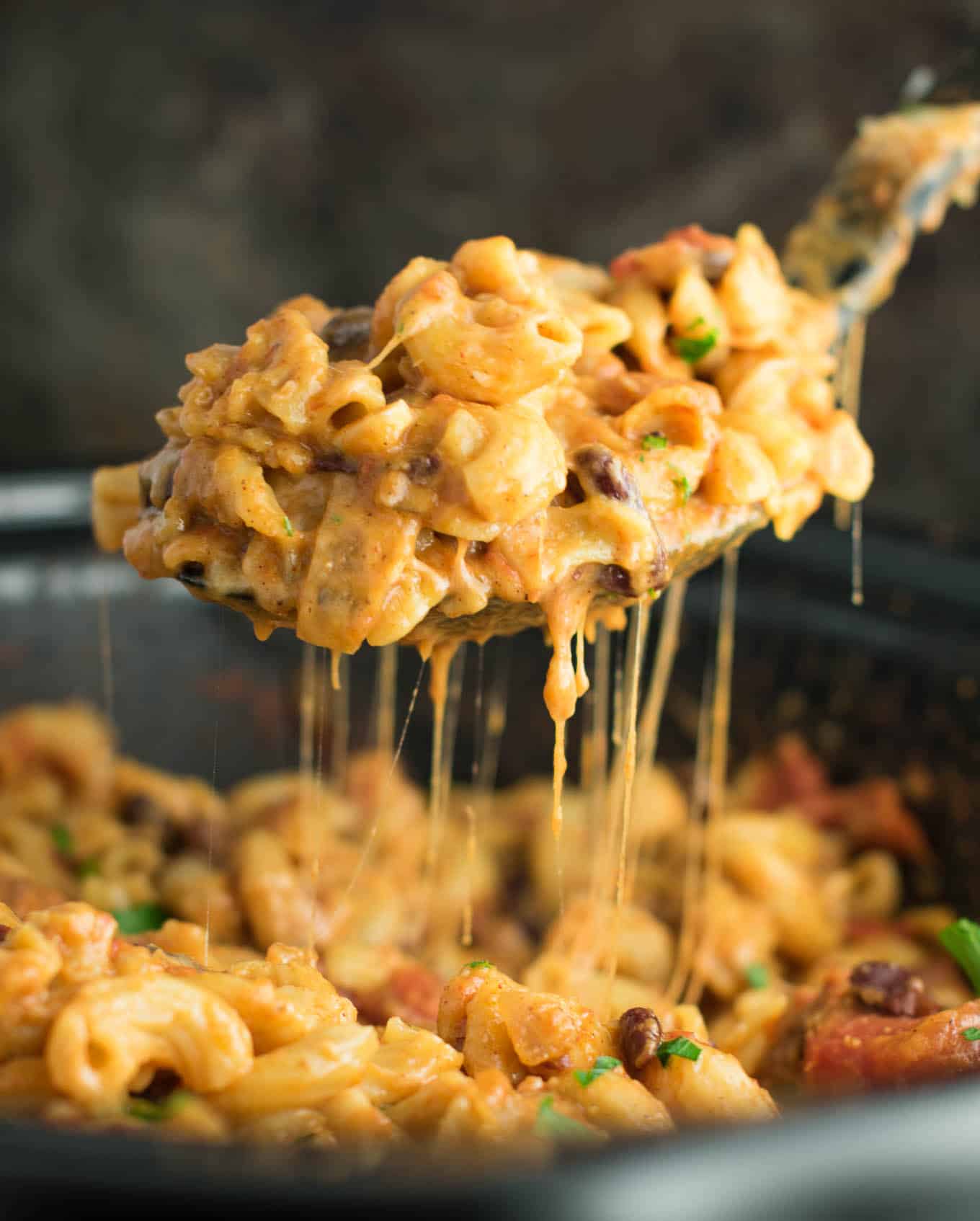 For all of you mushroom lovers – this one is your dream come true!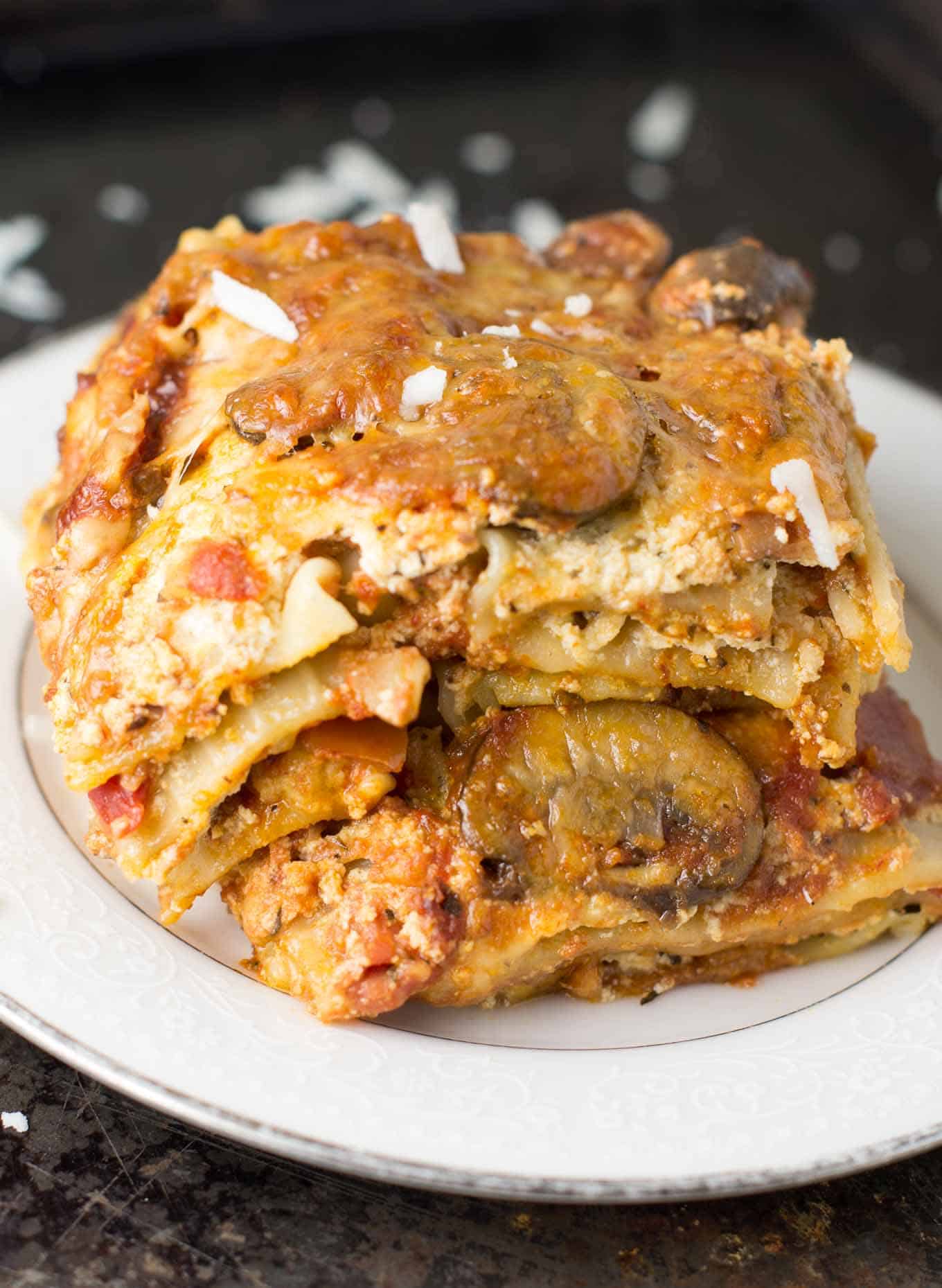 Another favorite of mine. This recipe made me a sweet potato lover!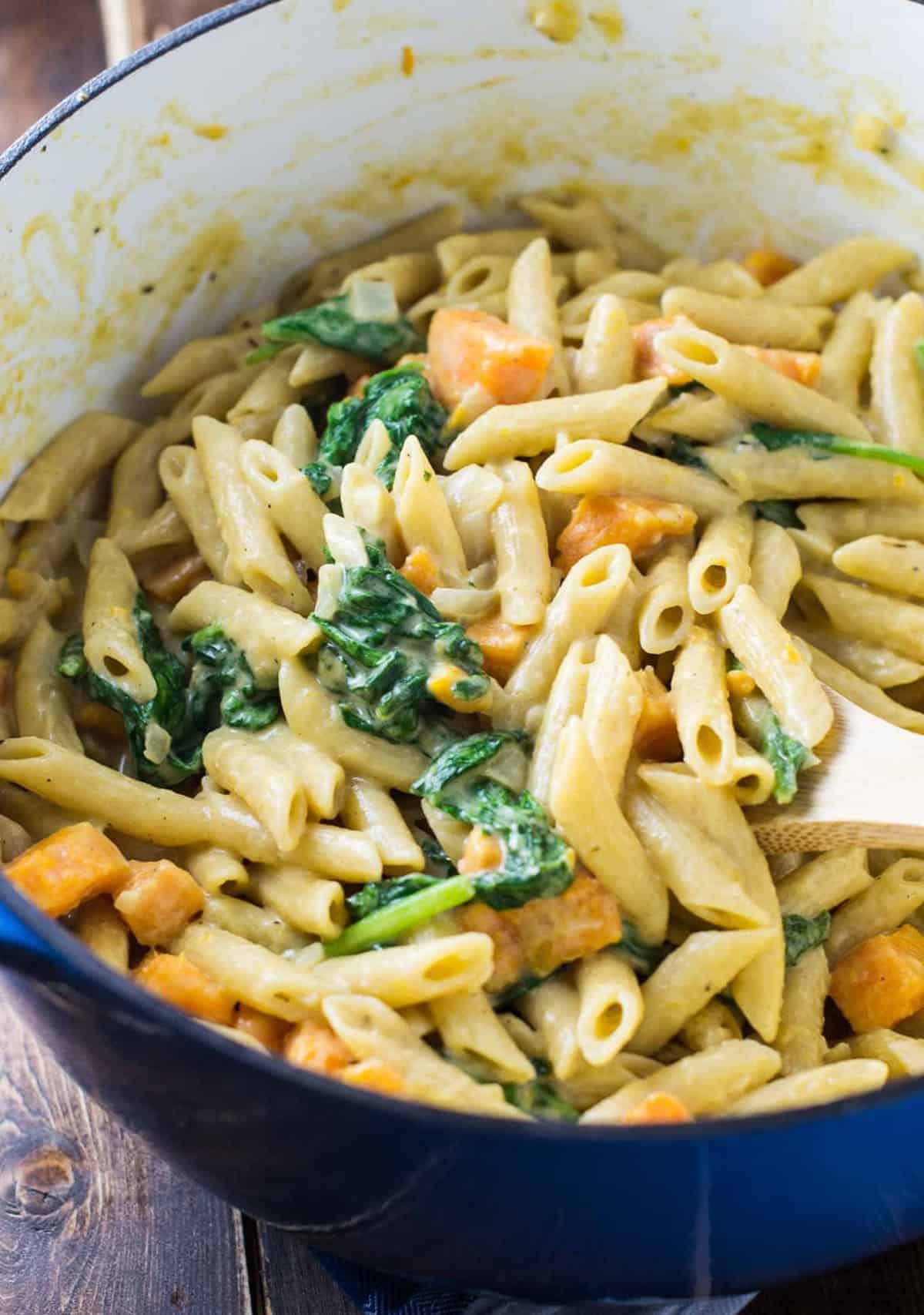 Perfect to take to your friends with new babies, or freeze yourself for make ahead dinners!
Use meatless crumbles to make this super "meaty" lasagna recipe.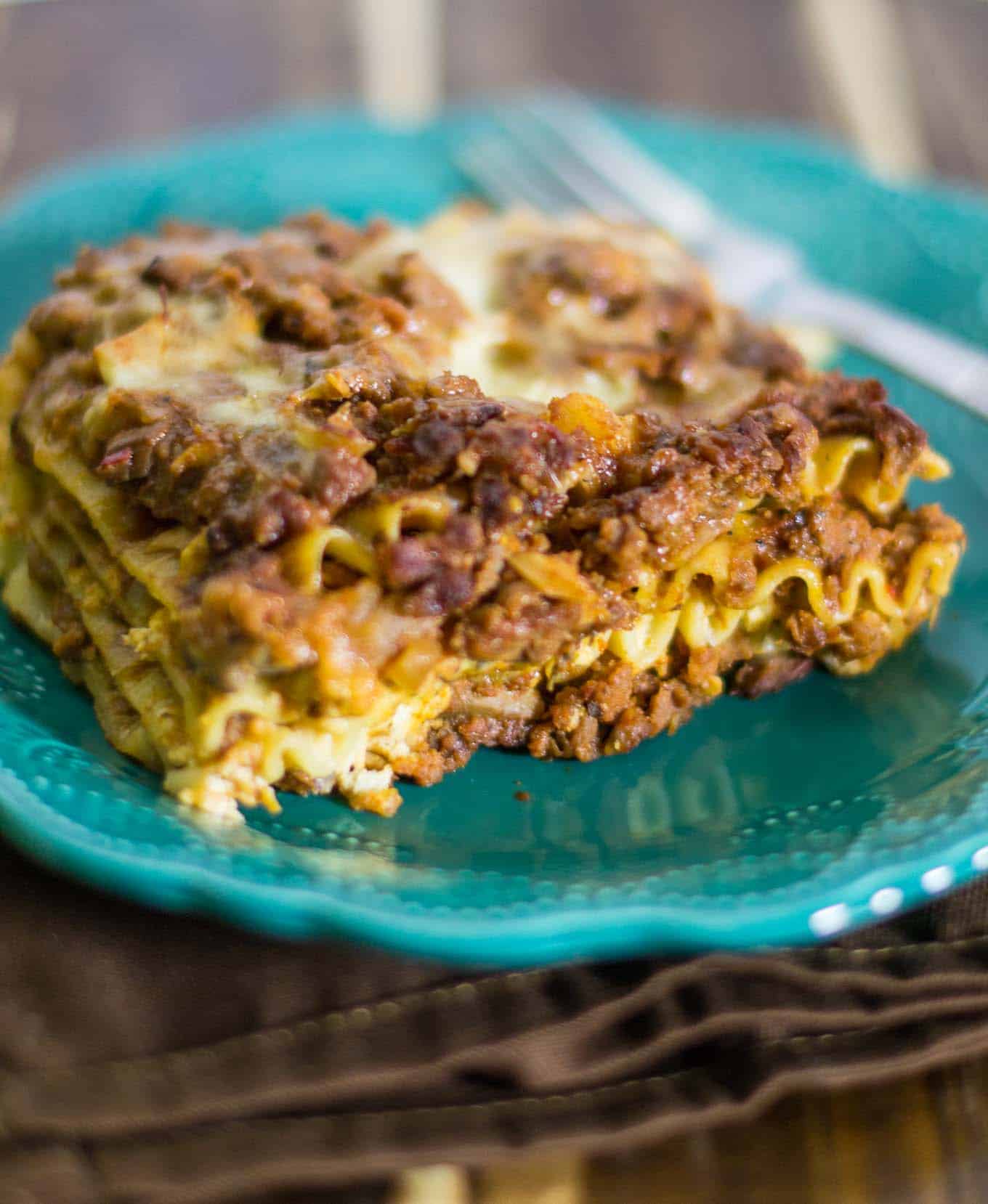 Ultra rosy cream sauce baked with pasta.
It's lasagna! But soup! This one pot lasagna soup has all the flavors of your favorite lasagna, but takes a fraction of the time to make.
A healthier take on baked spaghetti – made with whole wheat spaghetti noodles.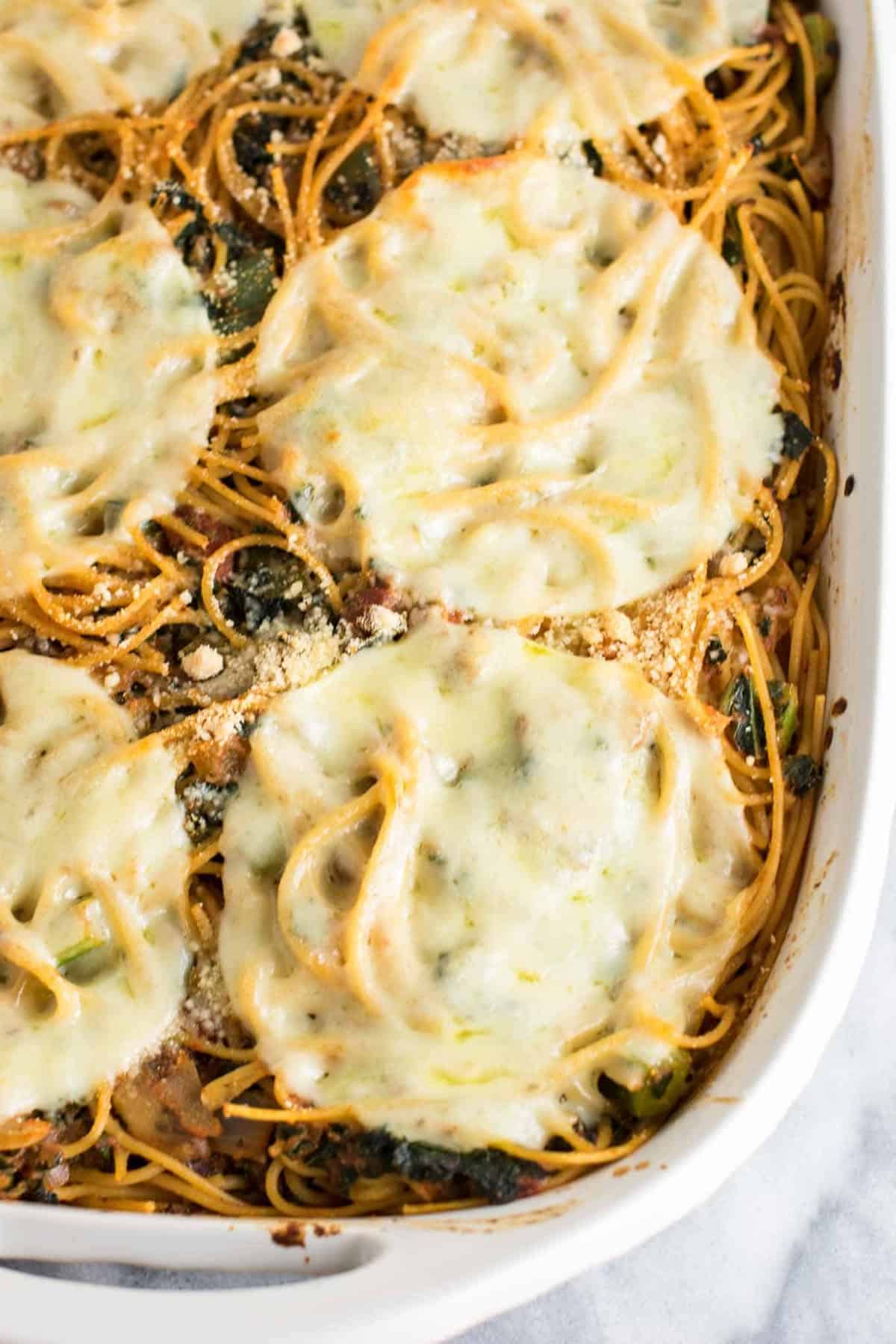 pin this post: