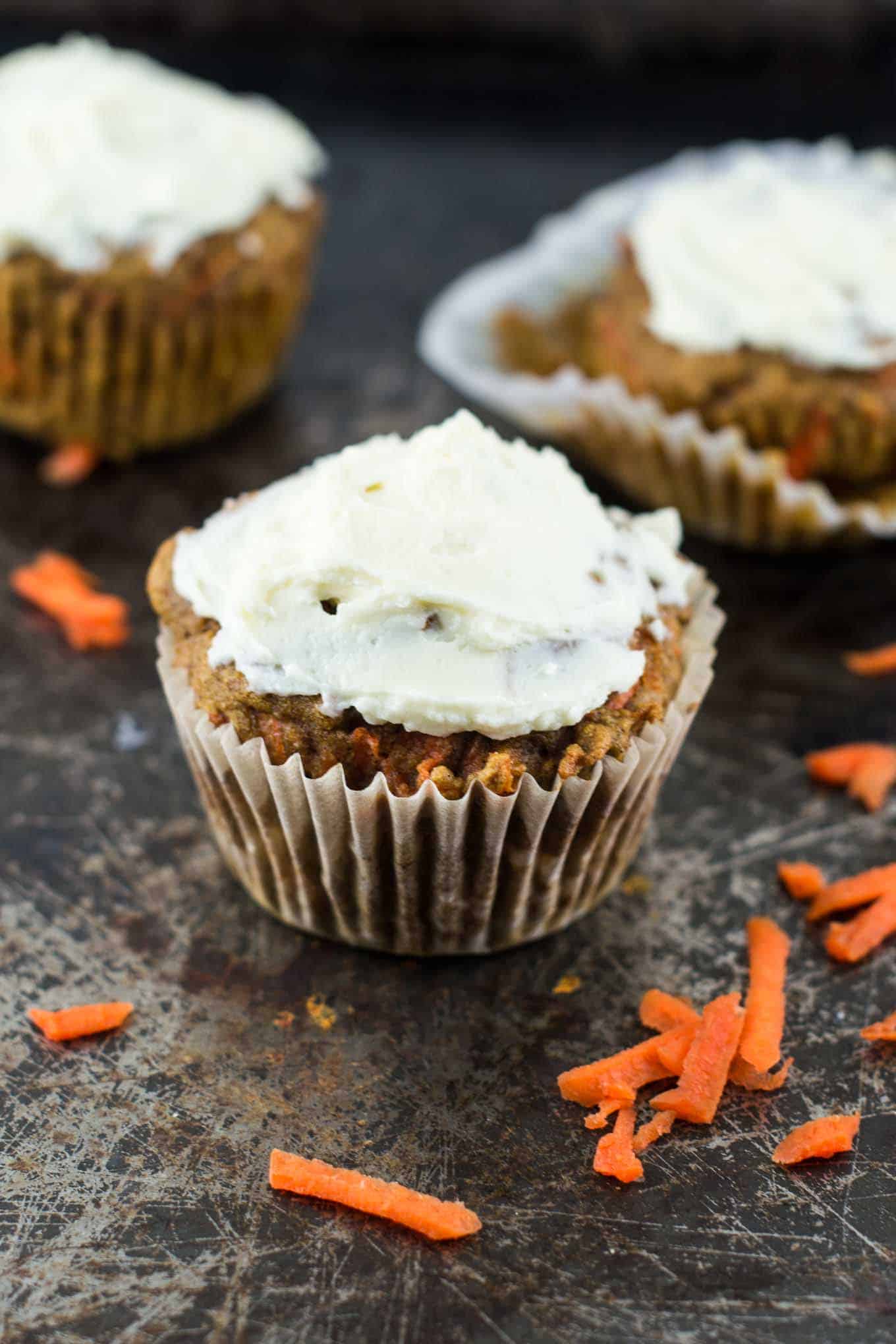 Thursdays are for eating copious amounts of carrot cake muffins…at least that's my new motto today!
One of my favorite cakes has always been carrot cake.
I love the rich contrast of flavor when paired with a creamy homemade cream cheese frosting!
One thing that I cannot stand, however, is an overly sweet carrot cake!
Carrots themselves are sweet, and when you pair a sweet cake with a sickeningly sweet frosting, well it's just too much sugar.
I end up feeling tired and draggy, not to mention that I physically can't bring myself to eat mega sweet desserts…they just aren't my cup of tea.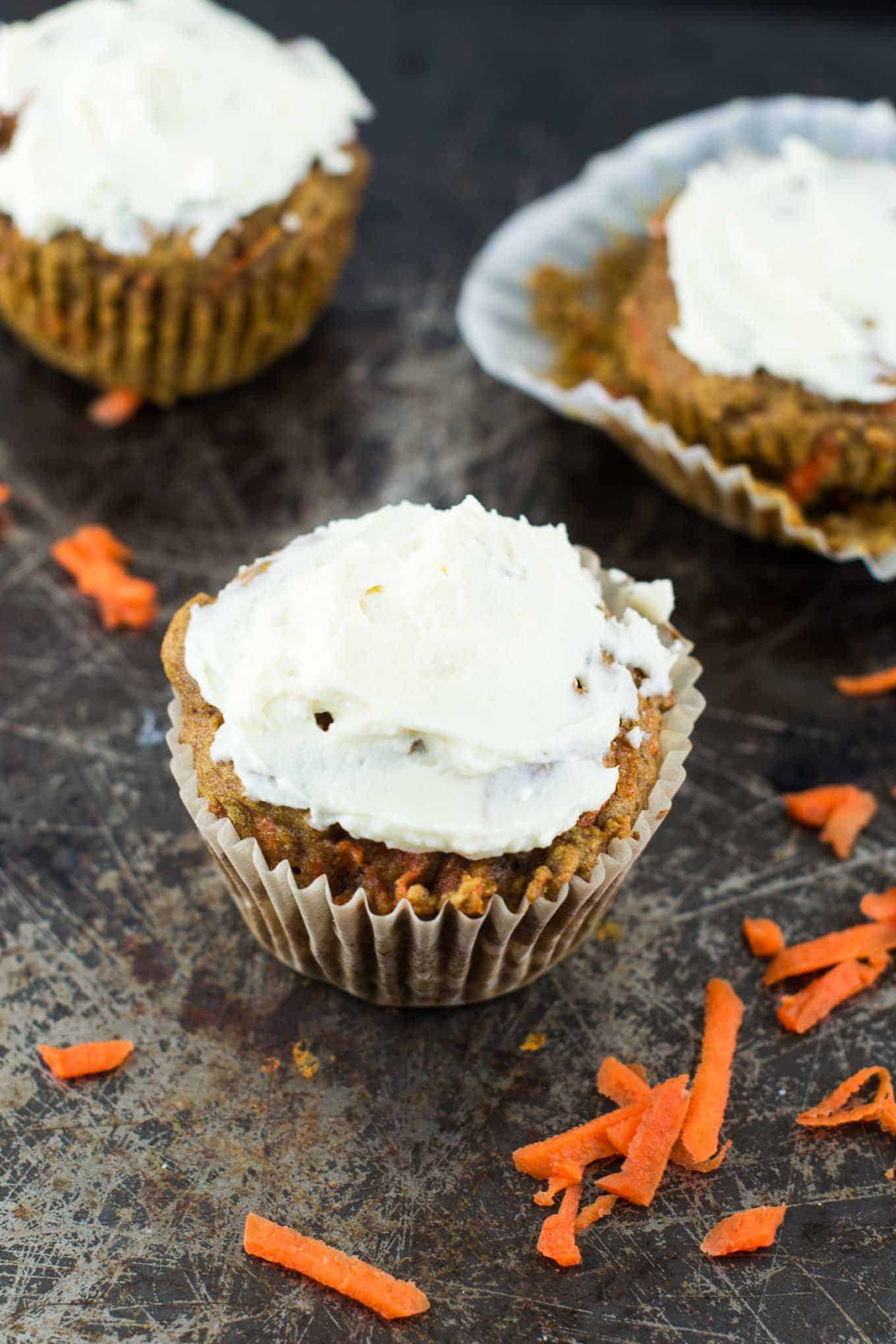 I created these healthy whole wheat carrot cake muffins that are the perfect amount of sweet without being overpowering.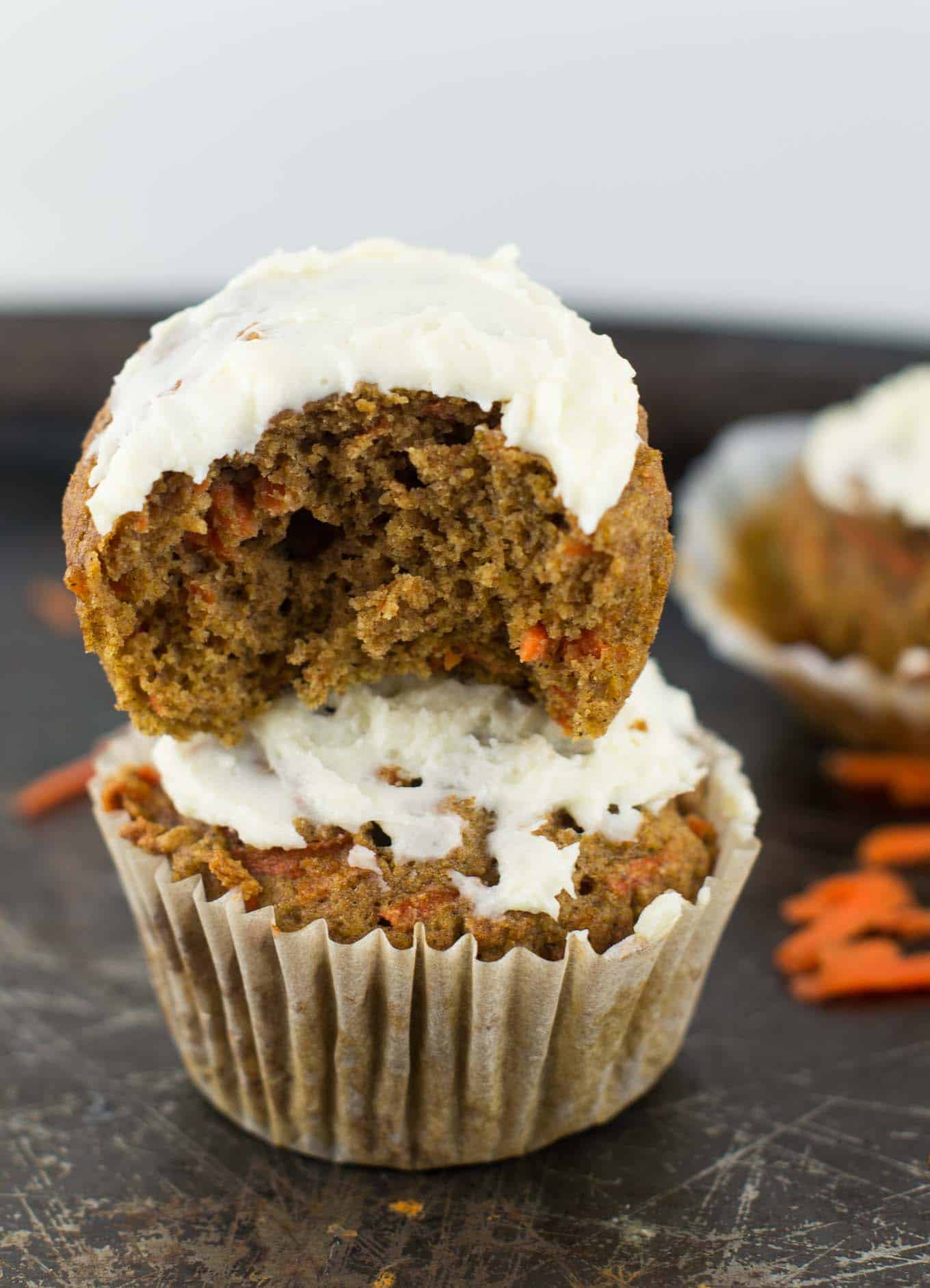 They are full of healthy whole wheat flour, olive oil, applesauce, freshly grated carrots, and warming spices.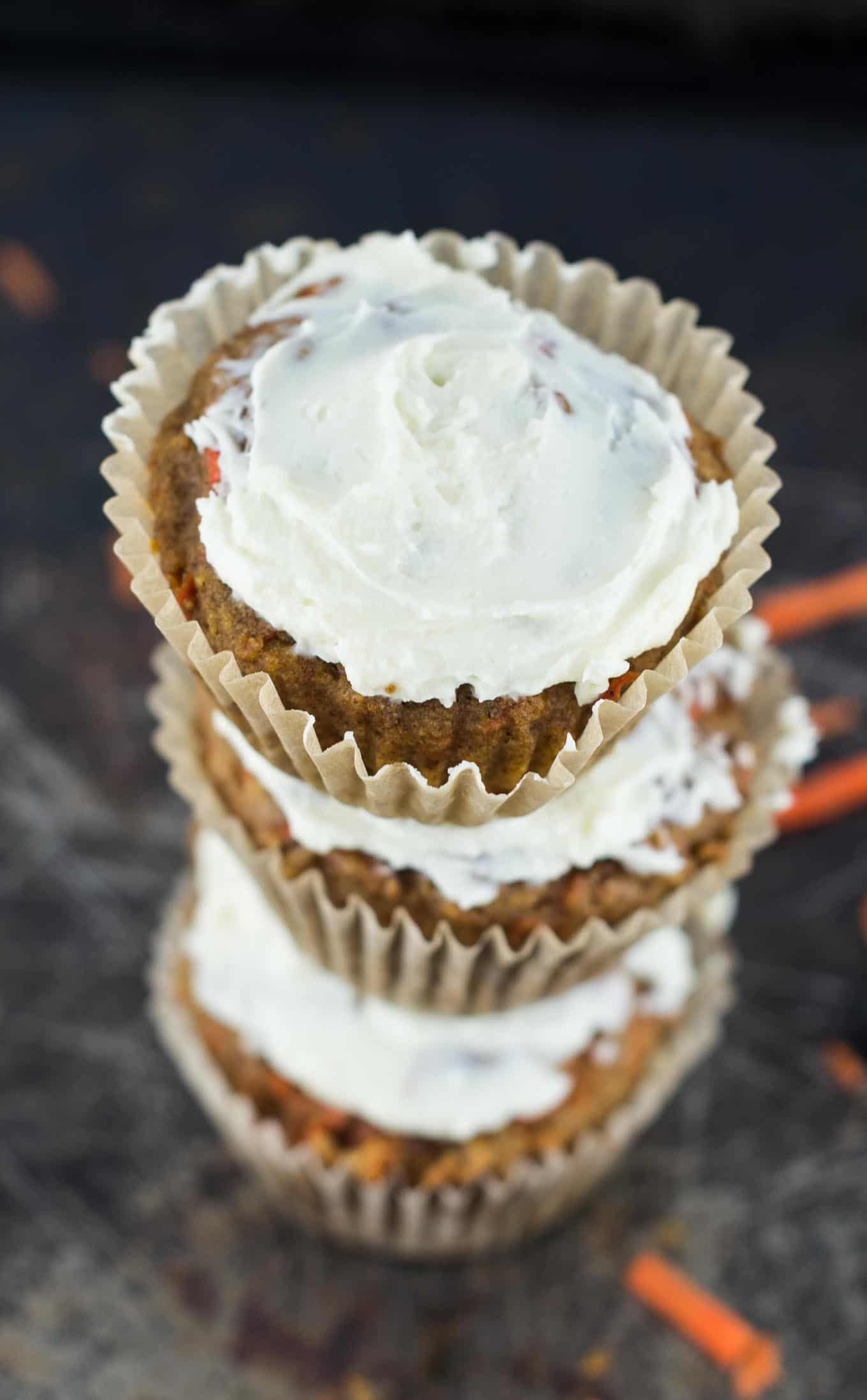 I am absolutely IN LOVE with how these turned out!
They are soft and moist and just the right amount of sweet.
The homemade cream cheese frosting provides a creamy sweet contrast to the muffins without being full of too much sugar.
I may or may not have eaten 5 already of these today!
I can't get over how light yet filling these are.
These whole wheat carrot cake muffins are perfect for a healthy breakfast or snack!
Whole Wheat Carrot Cake Muffins
Ingredients
For the Muffins
2

tablespoons vanilla extract

2 1/2

cups whole wheat flour

3

cups grated carrots

2

eggs, beaten

2/3

cup pure maple syrup

1/4

cup brown sugar

1/2

cup olive oil

1/2

cup applesauce

2

teaspoons baking soda

1 1/2

teaspoons baking powder

1/2

teaspoon salt

1

teaspoon cinnamon

1

teaspoon nutmeg
For the Cream Cheese Frosting
8

oz cream cheese, softened

1/2

teaspoon vanilla extract

1/4

cup powdered sugar

2

tablespoons maple syrup
Instructions
In a large bowl, stir together grated carrots, beaten eggs, vanilla extract, olive oil, applesauce, brown sugar and maple syrup, until well combined
In a separate large bowl, whisk together flour, baking soda, baking powder, salt, cinnamon and nutmeg
Make a well in the center of the flour mixture with a rubber spatula
Pour wet ingredients into the center/well of the dry ingredients and stir until just combined
Fill muffin liners to ¾ of the way full
Bake at 350 degrees for 13-15 minutes, or until a toothpick inserted comes out clean
Use an electric mixer to combine all ingredients for frosting
Once muffins have cooled, frost with the cream cheese frosting
Store in the fridge and serve cold (my favorite!)