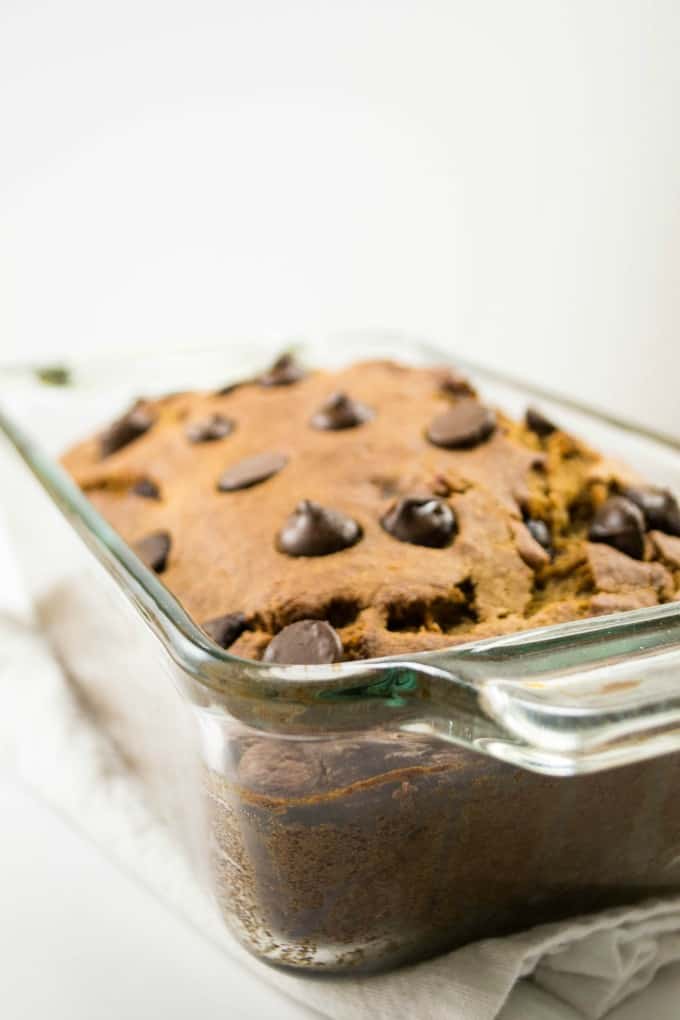 Growing up, one of my favorite things to eat was my mom's homemade banana bread.
She would always make it in double batches and I loved eating it both fresh out of the oven and cold from the fridge.
My new favorite way to enjoy banana bread these days is by eating a slice of this Whole Wheat Chocolate Chip Banana Bread!

I've always been a bread addict, and there's nothing more delicious than a slice of moist, thick banana bread!
This recipe is thick, chewy, and decadent, all while being secretly healthy!
I use applesauce in place of oil for this recipe. This lightens up the calories but doesn't affect the taste at all!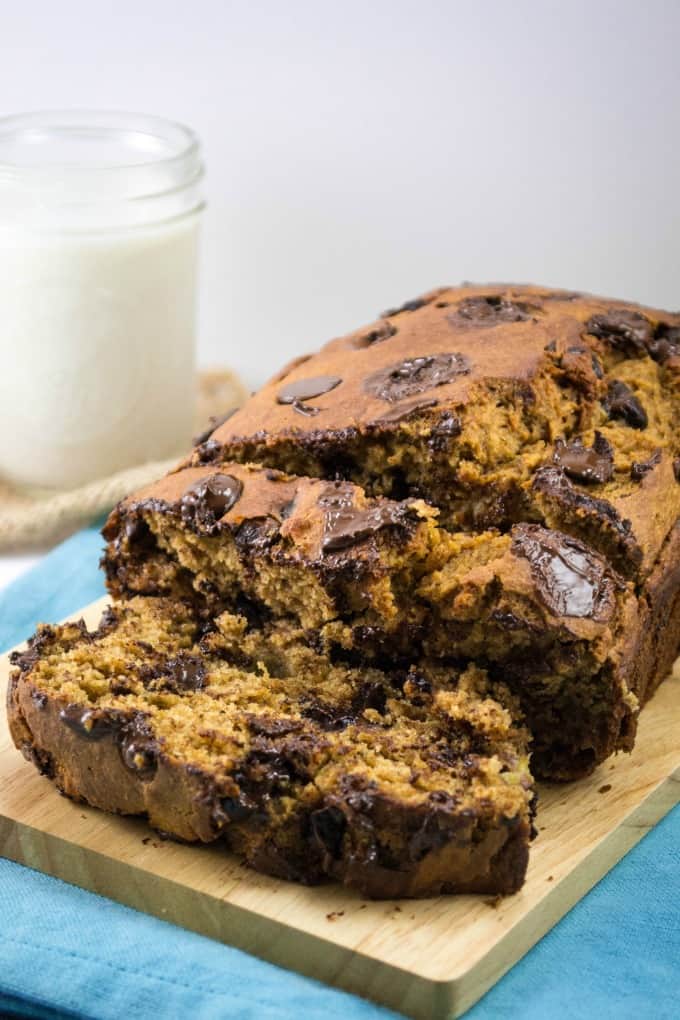 One bite of this whole wheat chocolate chip banana bread will send you into food heaven!

The only edit I may suggest is to consider making a double batch of this recipe – you'll be glad you did! 😉
Whole Wheat Chocolate Chip Banana Bread
Ingredients
1/3 cup (no sugar added) Applesauce
1/2 cup pure maple syrup
2 eggs
1 cup mashed ripe bananas
1 teaspoon baking soda
1/2 teaspoon sea salt
1 3/4 cups whole wheat flour
1 cup dairy free chocolate chips
Directions
Cream applesauce, maple syrup, and eggs in a medium mixing bowl
Beat in bananas
In a separate bowl, whisk together flour, salt, and baking soda until well combined
Add dry mixture to wet, beating until well combined
Add chocolate chips and beat until combined (I also saved a few to dot the top of the loaf before baking)
Grease a loaf pan and pour batter in
Dot with a few extra chocolate chips on top (optional)
Bake at 350 for 50-60 minutes, or until top cracks and starts to brown
Store leftovers in the fridge after cooling
Loading nutrition data...