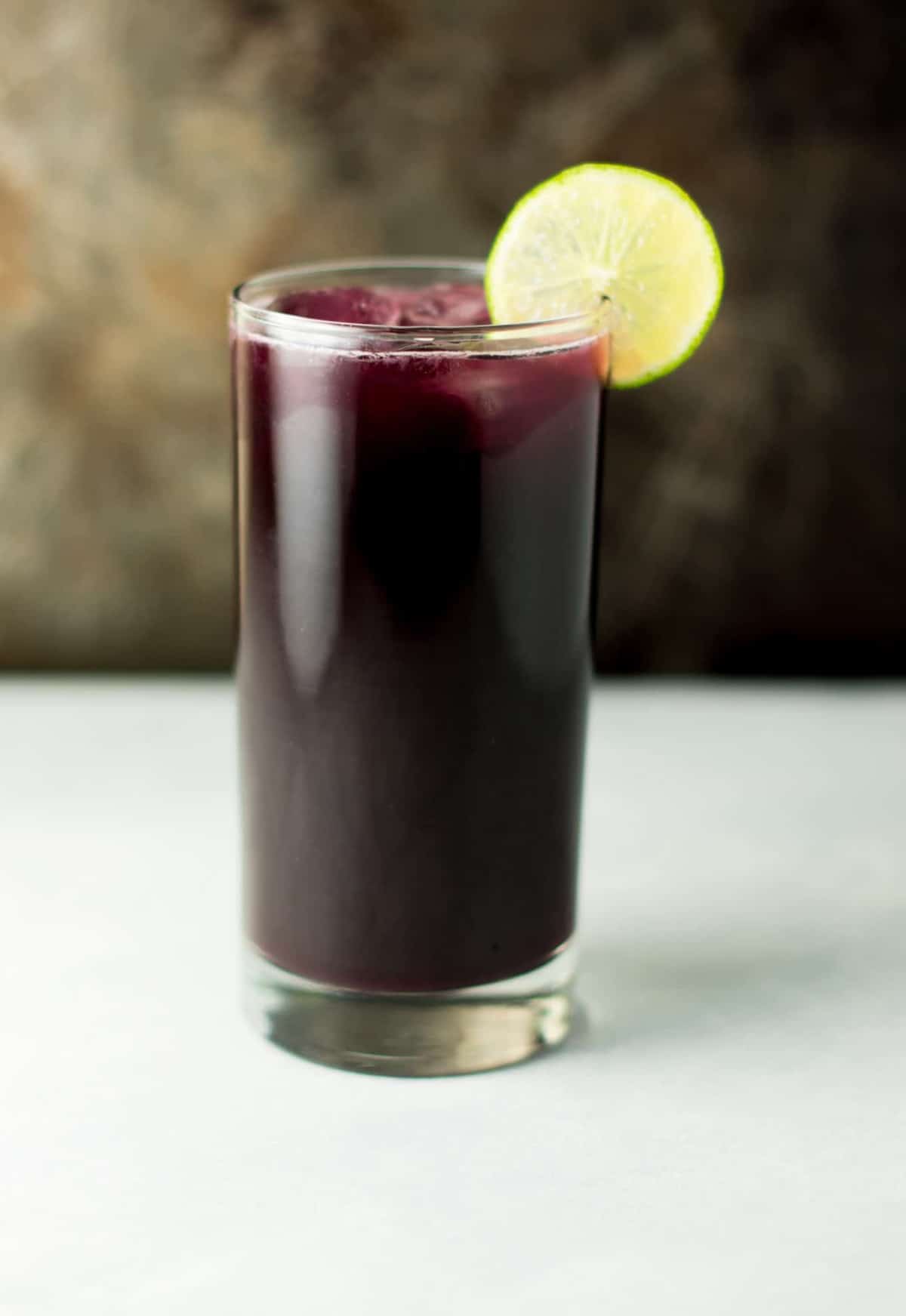 While I pretty much live on water and coffee, my husband Robbie (like a lot of people) enjoys a drink of some sort for dinner most nights.
This homemade sparkling grape soda recipe is a healthy way to feel like you're drinking real soda without the excess sugar and artificial ingredients.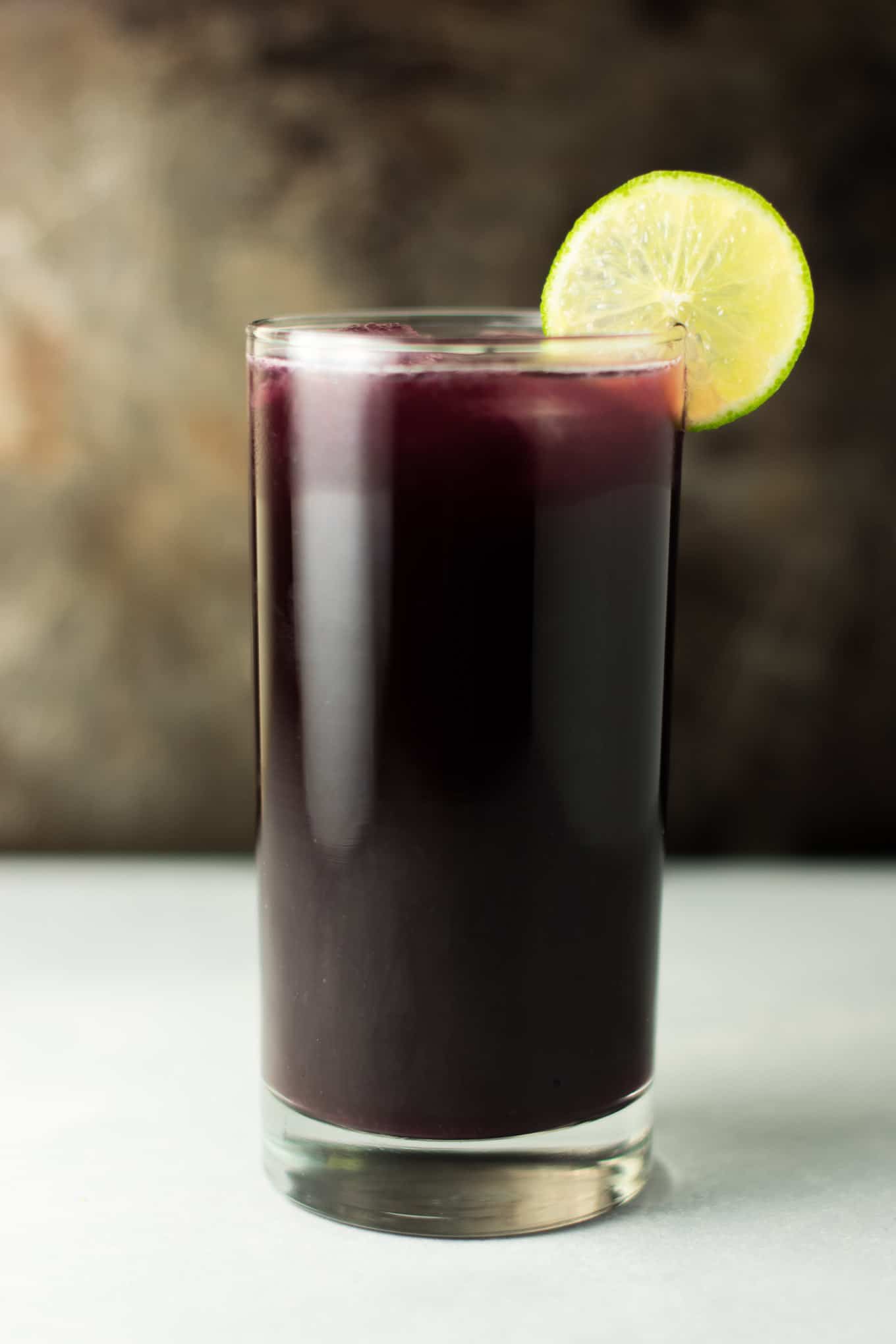 The ingredients are simple and affordable.
Just organic grape juice (no sugar added), seltzer water, lime juice, and the optional splash of maple syrup.
I like to use Knudsen or Santa Cruz brand organic grape juice.
Lots of juices have added sugar, so you need to be sure to check the label.
If you are looking for a healthy substitute for soda while still getting that fizz, try making this at home!
Mix it up with different flavors of juice too!
Homemade Sparkling Grape Soda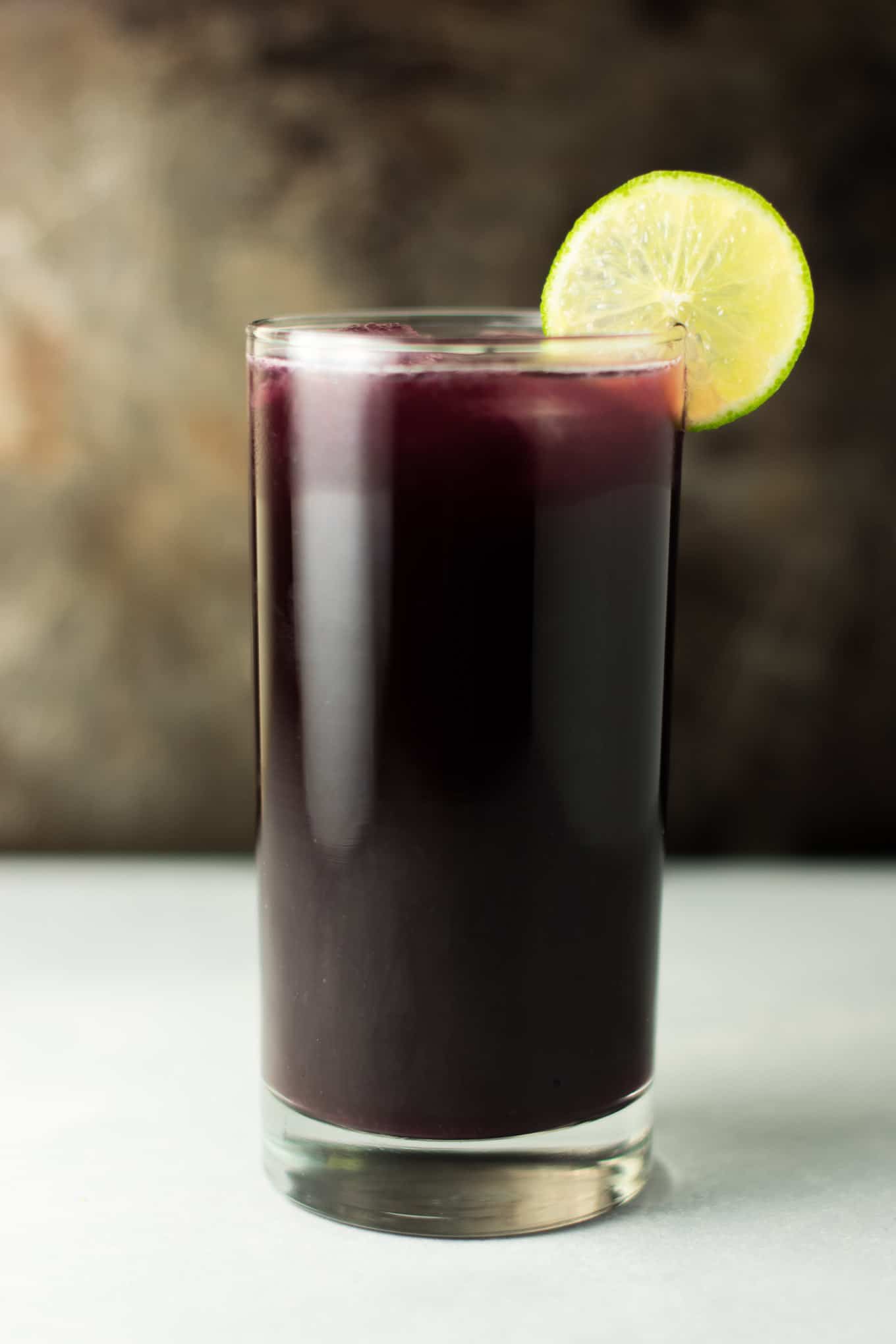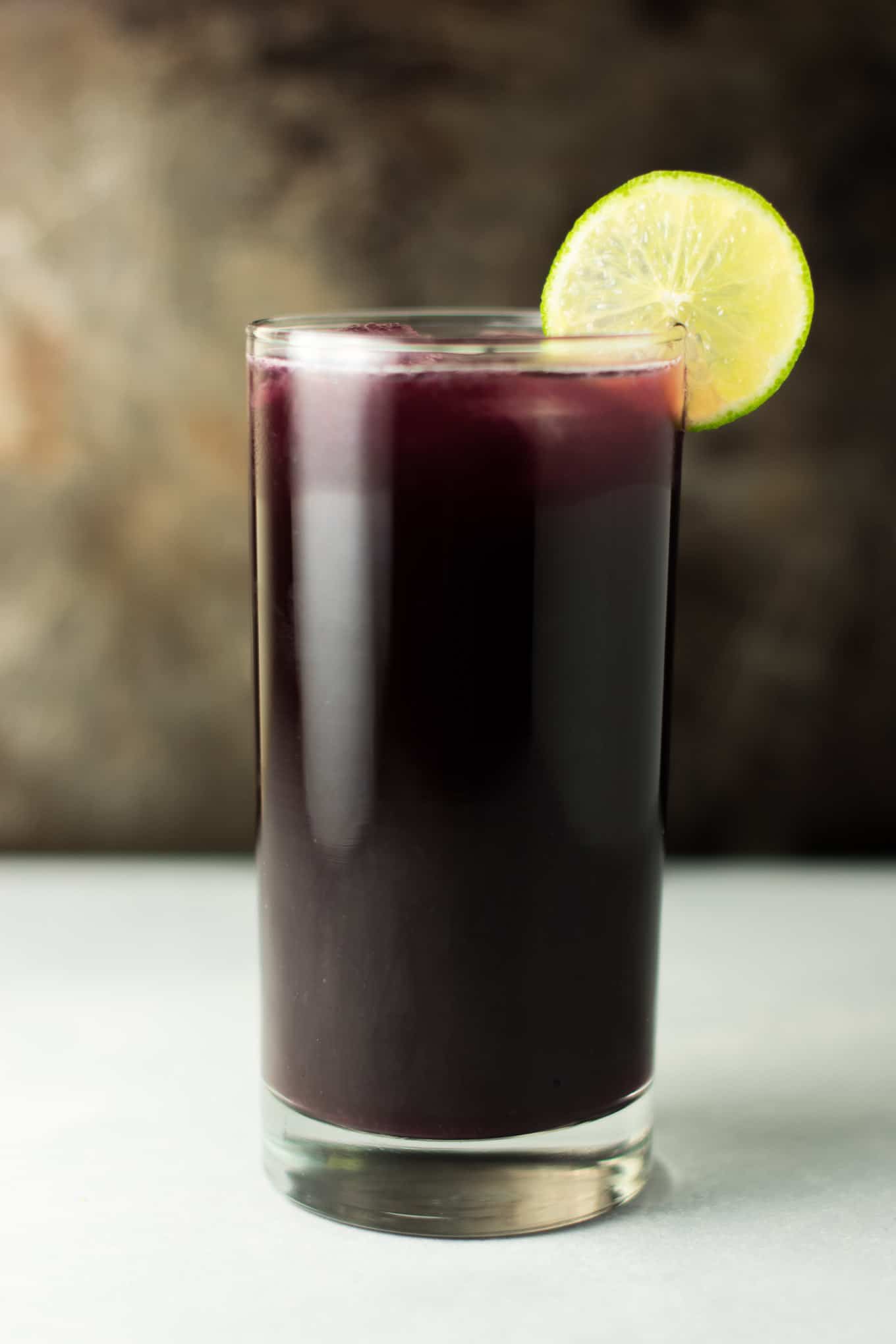 Ingredients
1/2 cup unsweetened grape juice
1 cup sparkling water (carbonated water)
1/2 teaspoon fresh lime juice
1 tablespoon maple syrup (optional)
Directions
Combine all ingredients in a glass and stir well, serve over ice!
Loading nutrition data...