This Easy Crockpot Baked Ziti is a guaranteed crowd pleaser! The perfect easy slow cooker dinner!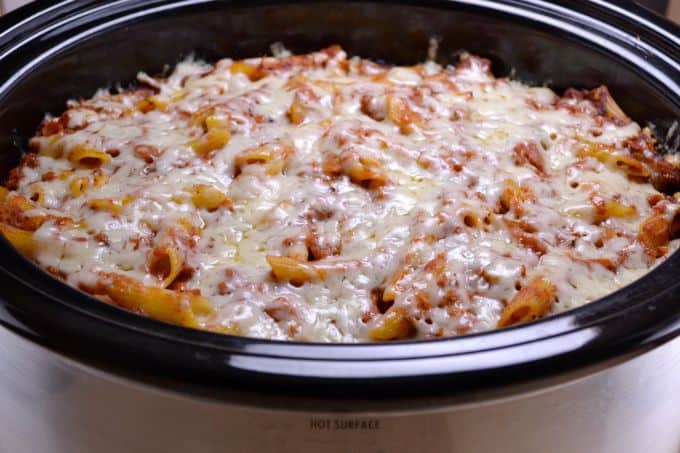 So I have something to tell you guys.
Something that will change the way you make pasta!
Well if you read the title of this post, you know that the recipe is for Easy Crockpot Baked Ziti.
Yes, ziti in a crockpot! And the best part??
It's ridiculously easy to throw together (you don't have to cook anything first!) and makes your house smell AMAZING while it cooks!
Have you ever tried making pasta in a crockpot?
I'll show you how!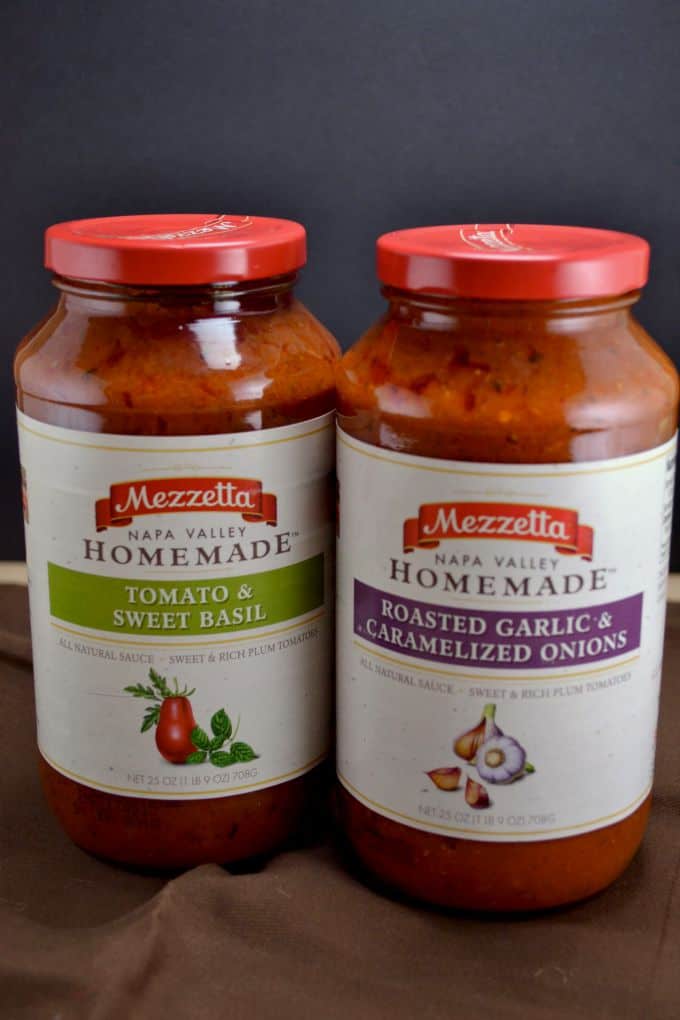 With fall just around the corner, I'm starting to crave more crockpot pasta dishes!
I love that the slow cooker does all the work for me with just a few minutes of prep work.
Normally when making a pasta dish, I would spend extra time dicing up onion and garlic to get that extra depth of flavor.
For this baked ziti I didn't add any extra spices and it was so good!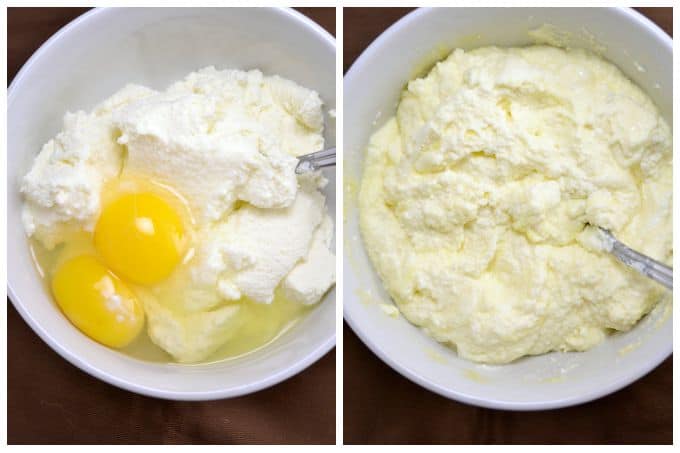 For this recipe, you'll mix together 15 oz of ricotta cheese with two eggs.
Just use a fork to mix it together, no need to break out any mixers.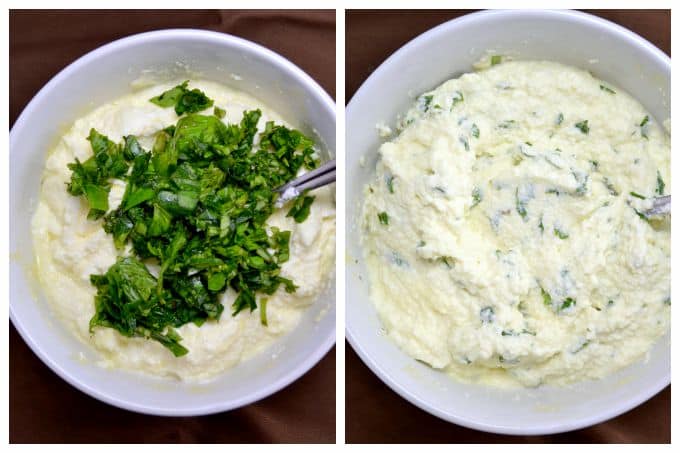 Chop up some fresh basil and add it to the mix!
Fresh basil really adds a lot of flavor, so don't leave this part out!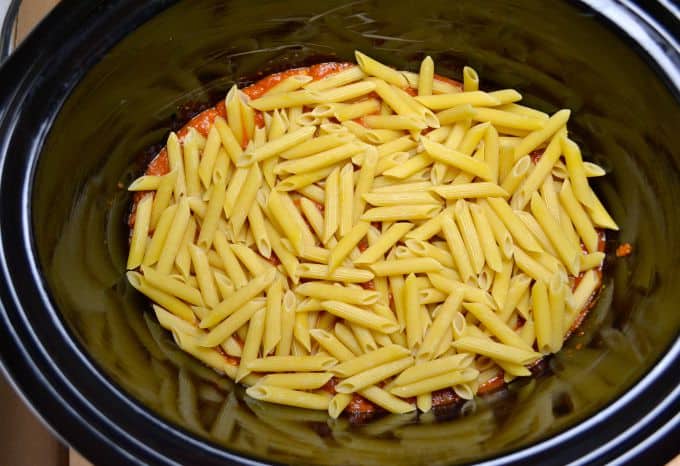 You don't have to cook anything for this recipe – your slow cooker will do all the work for you!
First, put down a layer of pasta sauce.
Follow it with a layer of penne noodles (uncooked).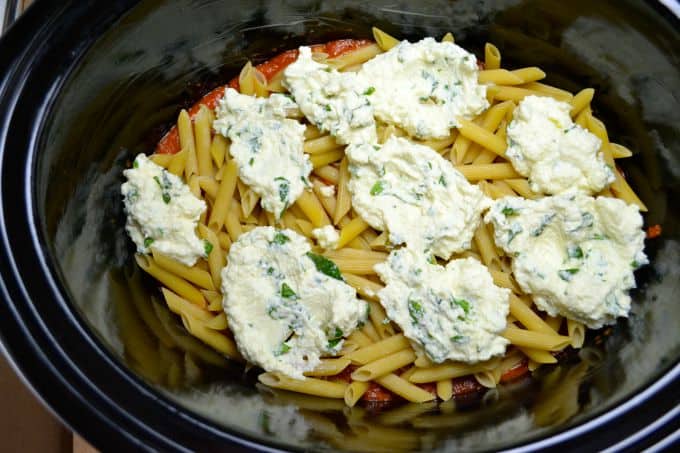 Add half of the ricotta mixture.
Then add half of the freshly grated Parmesan cheese!
Repeat first steps two more times, adding more sauce, penne, ricotta, and parmesan!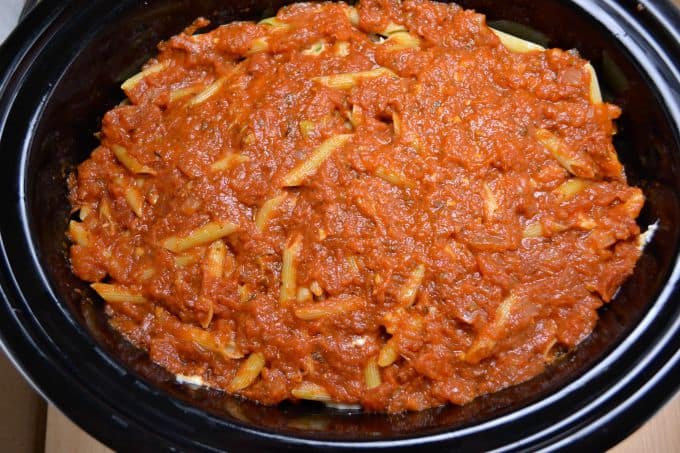 End with a layer of sauce on top, put the lid on and start cooking!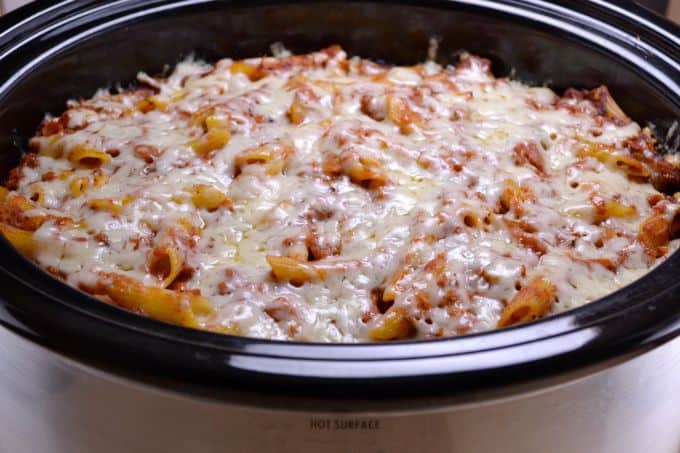 Right before it's done cooking, sprinkle on a layer of Asiago cheese.
If you can't find Asiago, mozzarella will work just as well!
Serve alone or with some garlic bread!
Then try to restrain yourself from eating the whole thing in one sitting!
One warning…if you are home while this is cooking the smell may torture you.
I was so ready to eat this from the amazing smell in my house that we ended up eating our dinner at 4:30.
I'm not even sorry!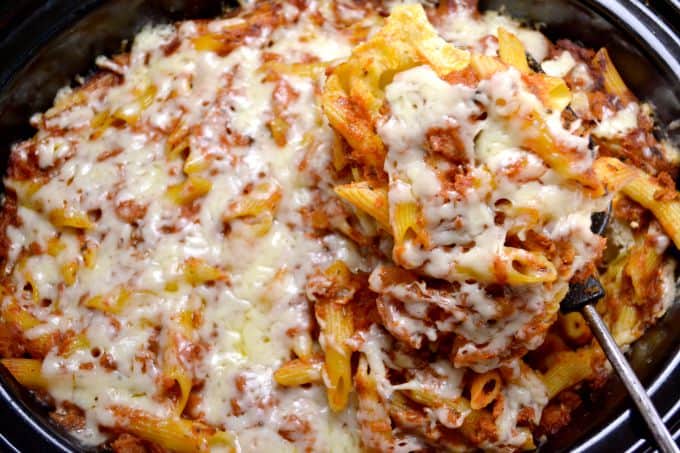 This ziti was so delicious!
You won't believe how easy it is to throw together.
This will definitely be a fall staple recipe for me!
I found that it cooks best on high for 2-3 hours. This helps to avoid the noodles getting soggy or overcooked.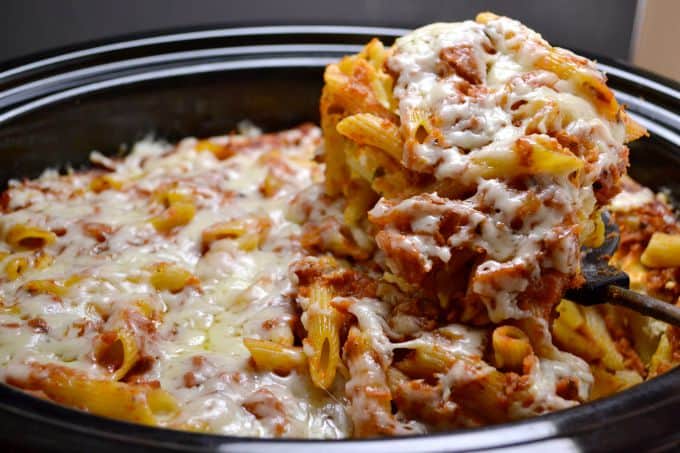 The layers of pasta and cheese are so good. I love getting the bites of fresh ricotta and basil.
And the noodles cook in the sauce so they soak up all the yummy flavor!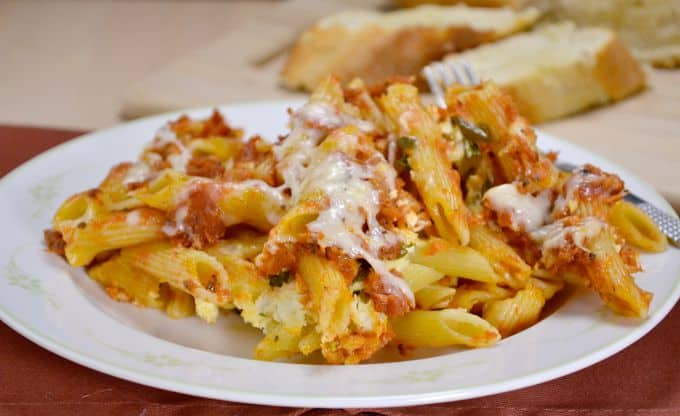 Try making this tonight!
PIN this Easy Crockpot Baked Ziti by clicking below!
Easy Crockpot Baked Ziti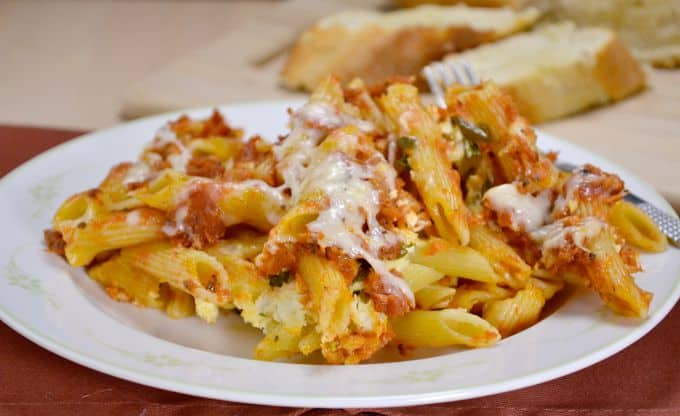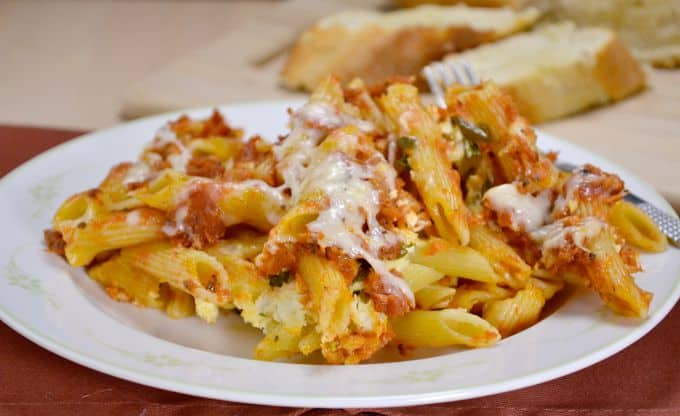 Ingredients
2

(25 ounce) jars of pasta sauce

15

oz tomato sauce

1

pound UNCOOKED penne pasta

15

oz ricotta cheese

2

eggs

1/3

cup freshly chopped basil

2

cups of freshly grated parmesan cheese (I bought an 8 oz block and had a little left over)

1

cup grated Asiago cheese (or use shredded mozzarella)
Instructions
Combine ricotta, eggs, and basil in a bowl and stir well
In a large bowl, combine both pasta sauces and tomato sauce together.
Grate Parmesan cheese (I used around 2 cups) and set aside.
Grease the inside of a 6 qt slow cooker (I used vegan butter spread but you can use whatever you have)
Add 2⅓ cups of pasta sauce to the bottom of the slow cooker
Add ⅓ of the uncooked penne.
Dot on half of the ricotta mixture and spread out evenly.
Add half of the Parmesan cheese (1 cup)
Add another 2⅓ cups of sauce mixture
Add an additional ⅓ of the uncooked penne.
Dot on the remaining ricotta and spread out.
Sprinkle on the remaining parmesan cheese (1 cup)
Add the last ⅓ of the uncooked penne.
Top with the remaining 2⅓ cups of sauce mixture
Cover and cook on high for 2-3 hours, or until pasta is al dente (we cooked ours for around 2½ hours)
During the last few minutes, add asiago cheese (or sub mozzarella) to the top and allow to melt
Serve alone or topped with red pepper flakes and served with garlic bread
Enjoy!
Recipe Notes
*Note - since the noodles use the sauce to cook in, the pasta may become a little dry once reheated. We just added a bit more pasta sauce when reheating and it was perfect!
*If you can't find Mezzetta, just substitute with the same quantity of your favorite jarred pasta sauce!