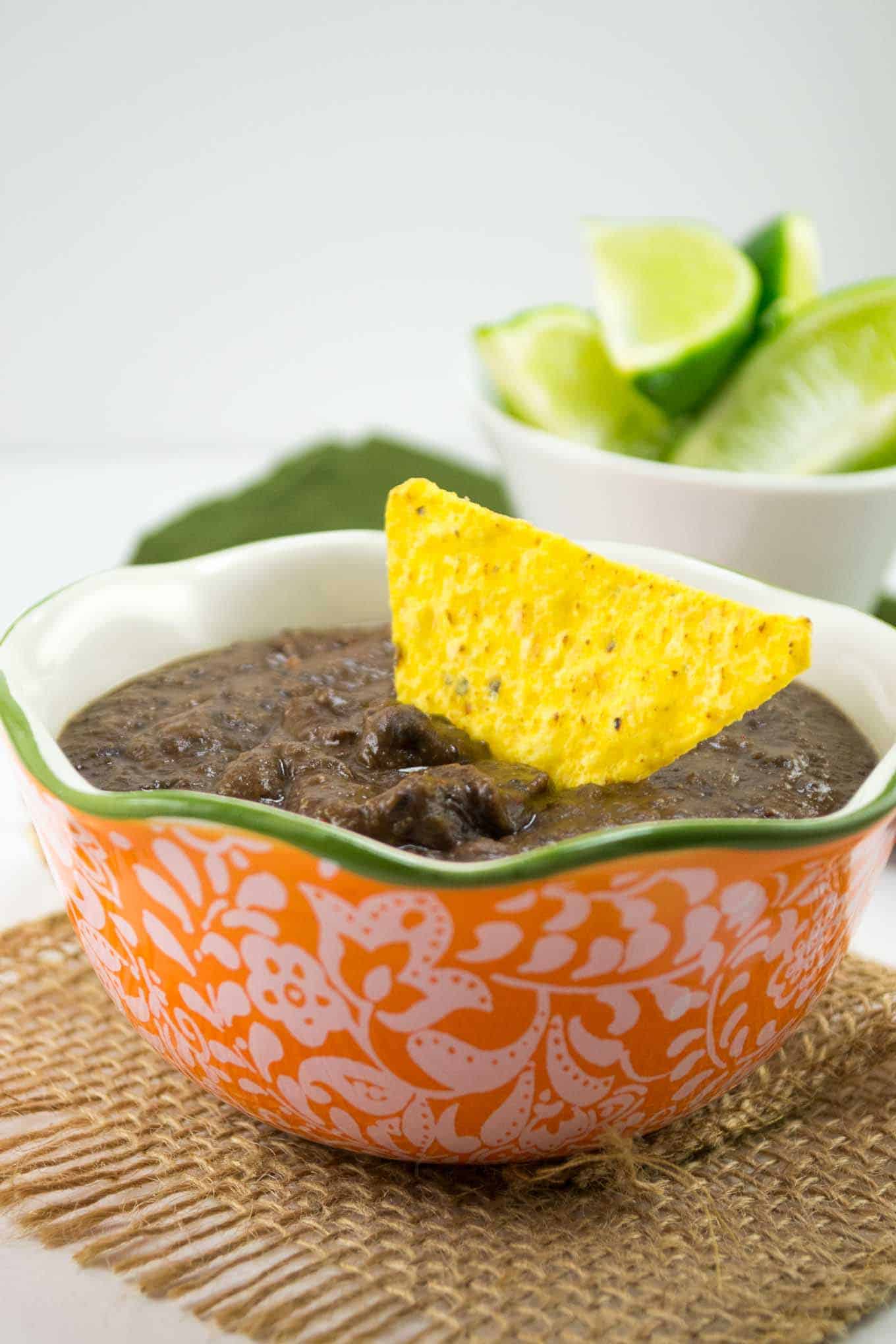 Today I'm sharing with you my favorite 5 minute homemade refried beans recipe.
I have loved refried beans since I was a little girl. I remember on several occasions eating them straight out of the can with chips…cold even!
I have found since eating healthy that refried beans can be either 1) hard to find with clean ingredients or 2) expensive ($3-4 for a can?!).
That's where this recipe comes in!
I'm a fan of all things mexican food wise, especially as a vegetarian/mostly vegan.
We eat mexican at least once a week, if not more.
It's an easy and delicious way to get lots of protein and lots of flavor!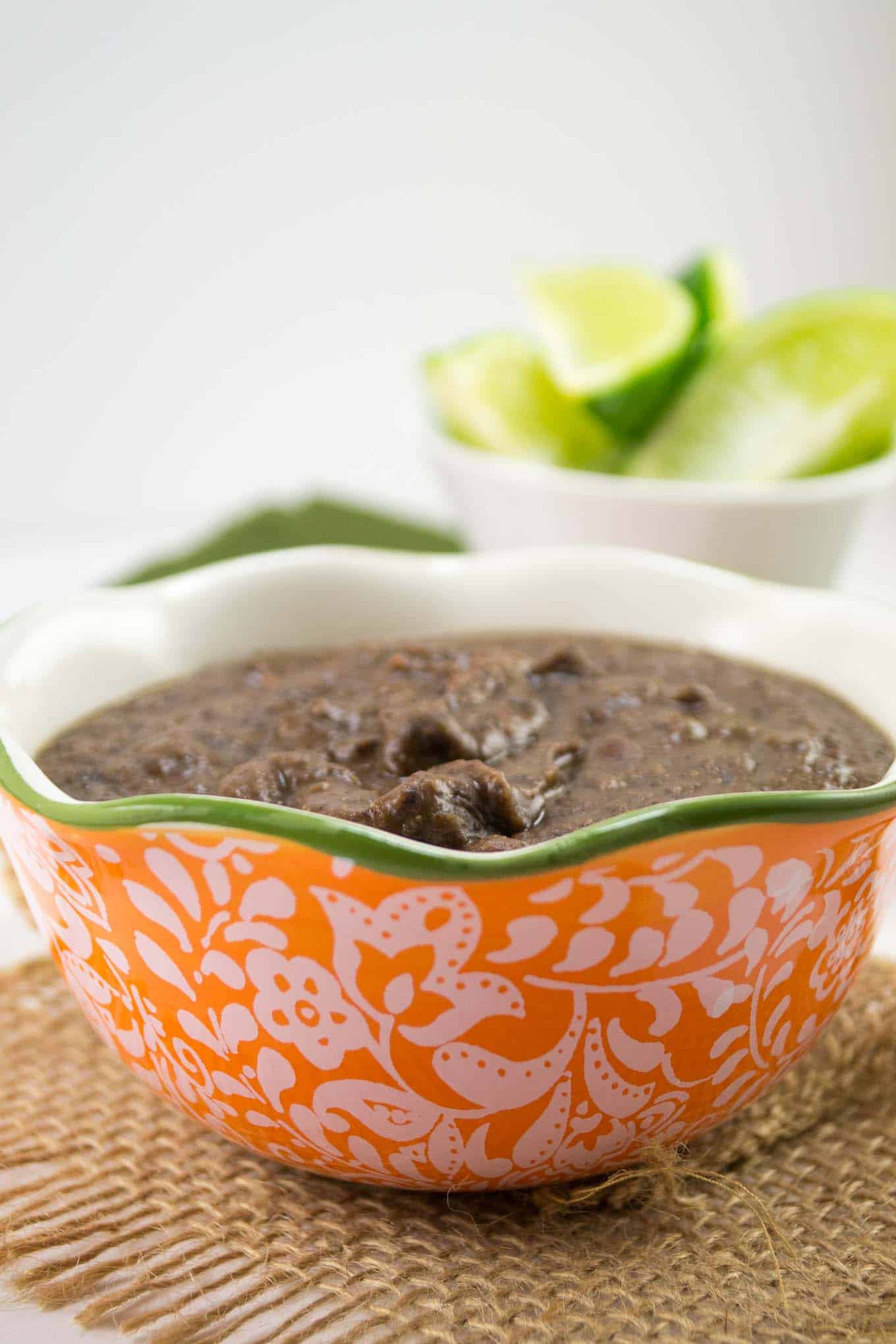 Ever since I got my immersion blender, it has been my best friend and this recipe is one of the main reasons why!
All I do is stick the immersion blender right in the pan and puree – no mess at all and no blender required!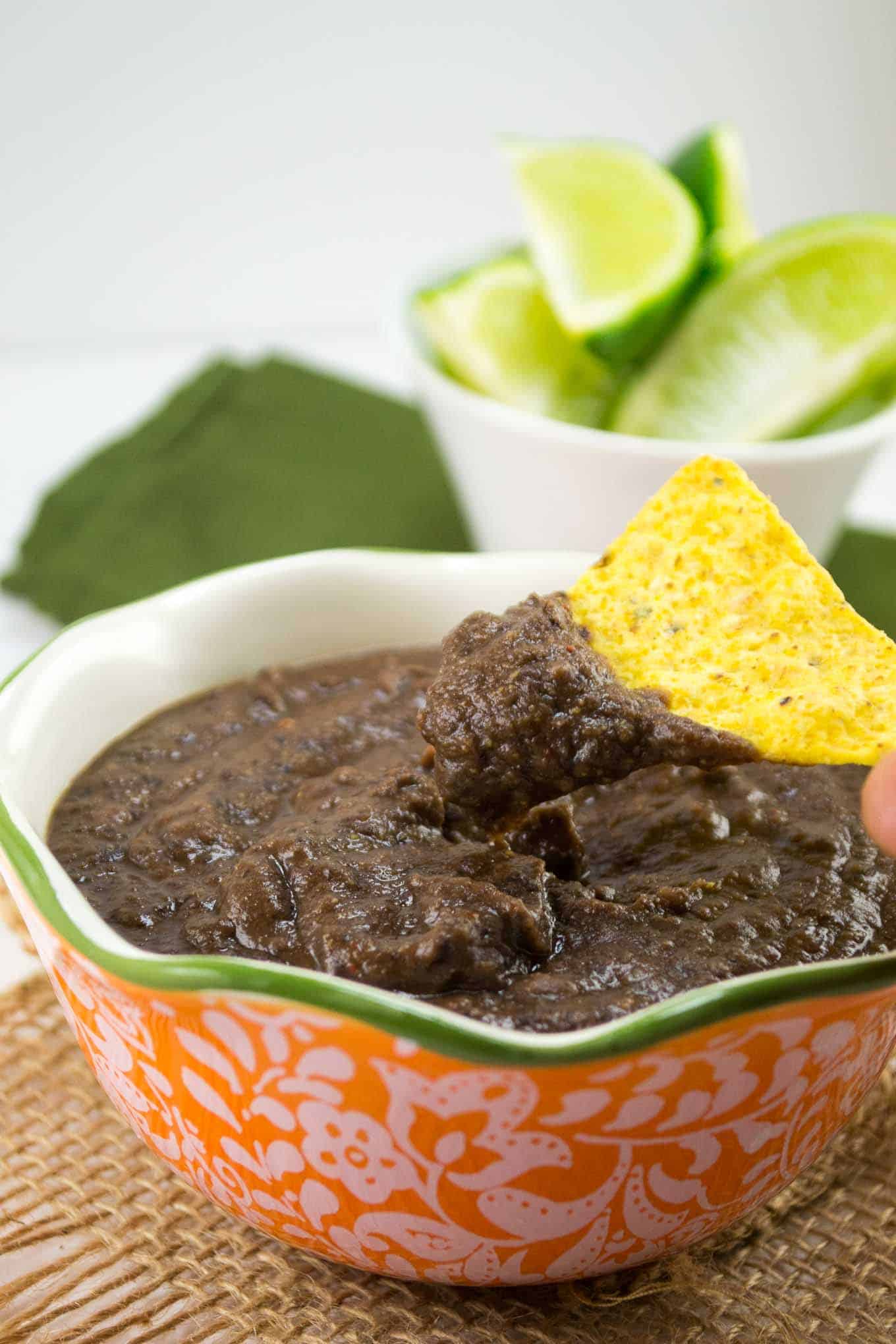 I usually puree my beans first then add spices, that way if any beans fly while you're pureeing, they won't burn you.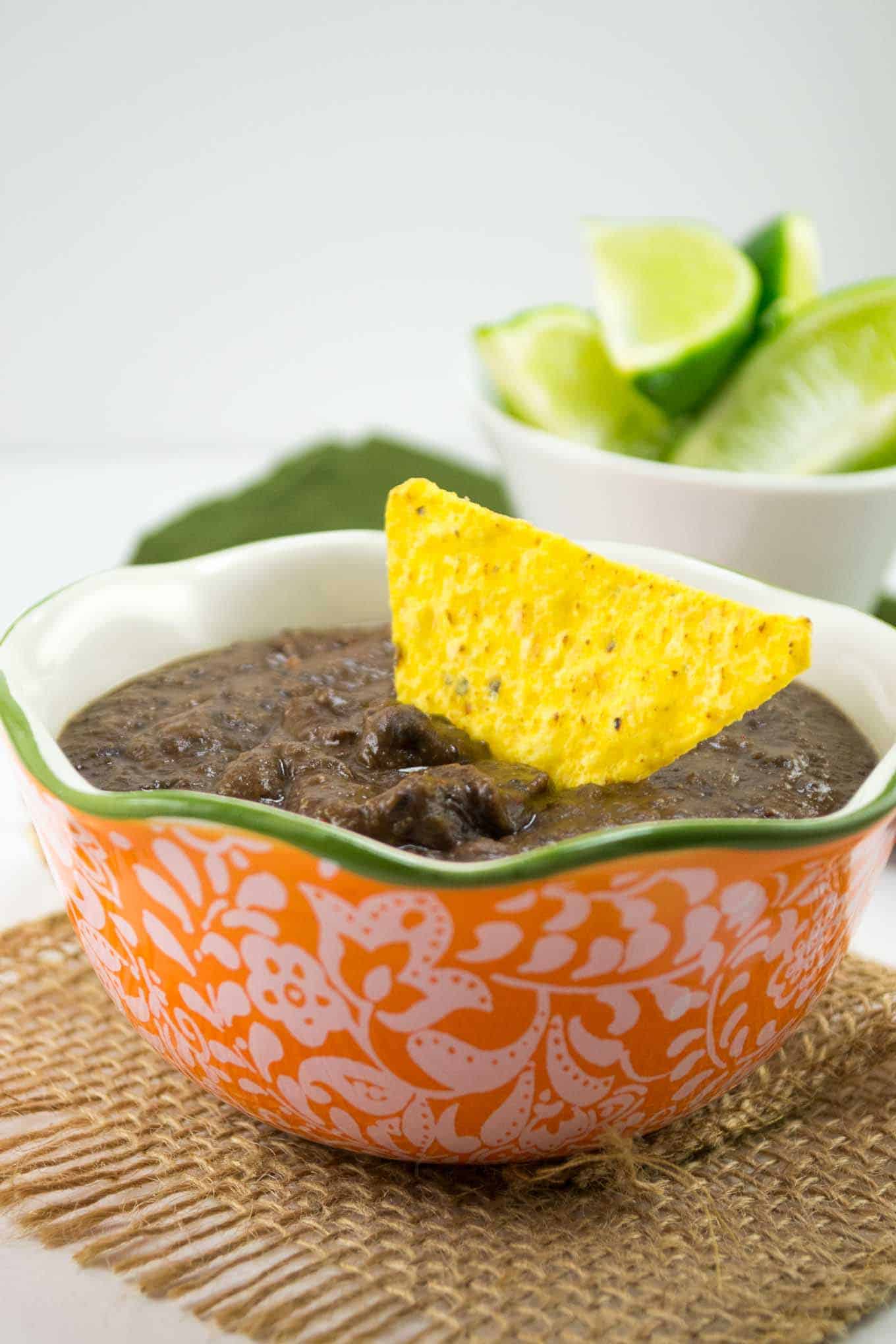 Ever since I discovered the immersion blender hack, I've been making my own homemade refried beans instead of buying them.
I'm not one of those people that likes to make absolutely everything from scratch, but with as easy as this recipe is it takes no work at all!
This is the second refried bean recipe on my site. My twenty minute refried beans are also delicious if you want something a little more fancy!
But if you're looking for easy these are the way to go!
Let me know how you like them in the comments below! These would be great on burritos, nachos, or as a dip!
5 Minute Homemade Refried Beans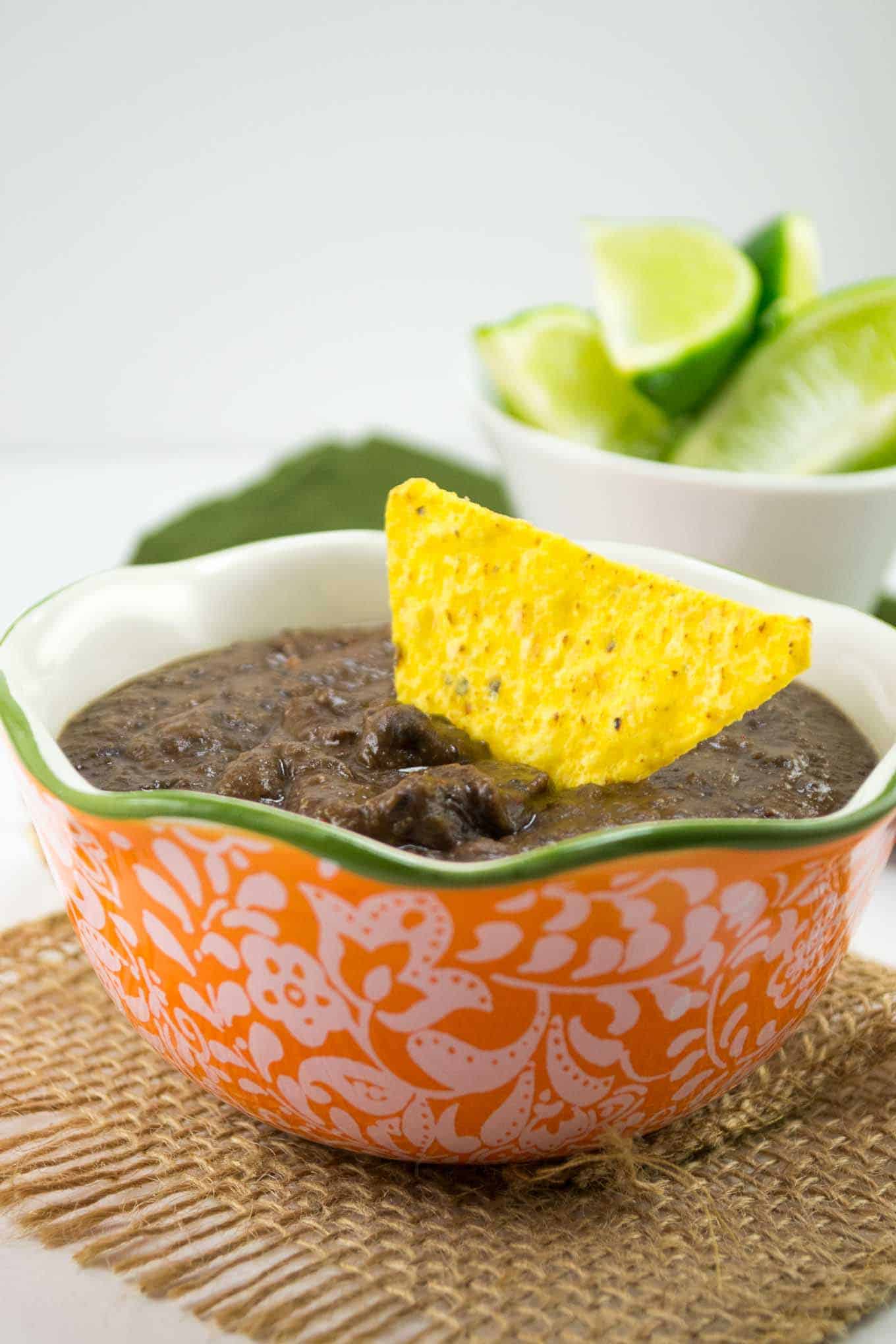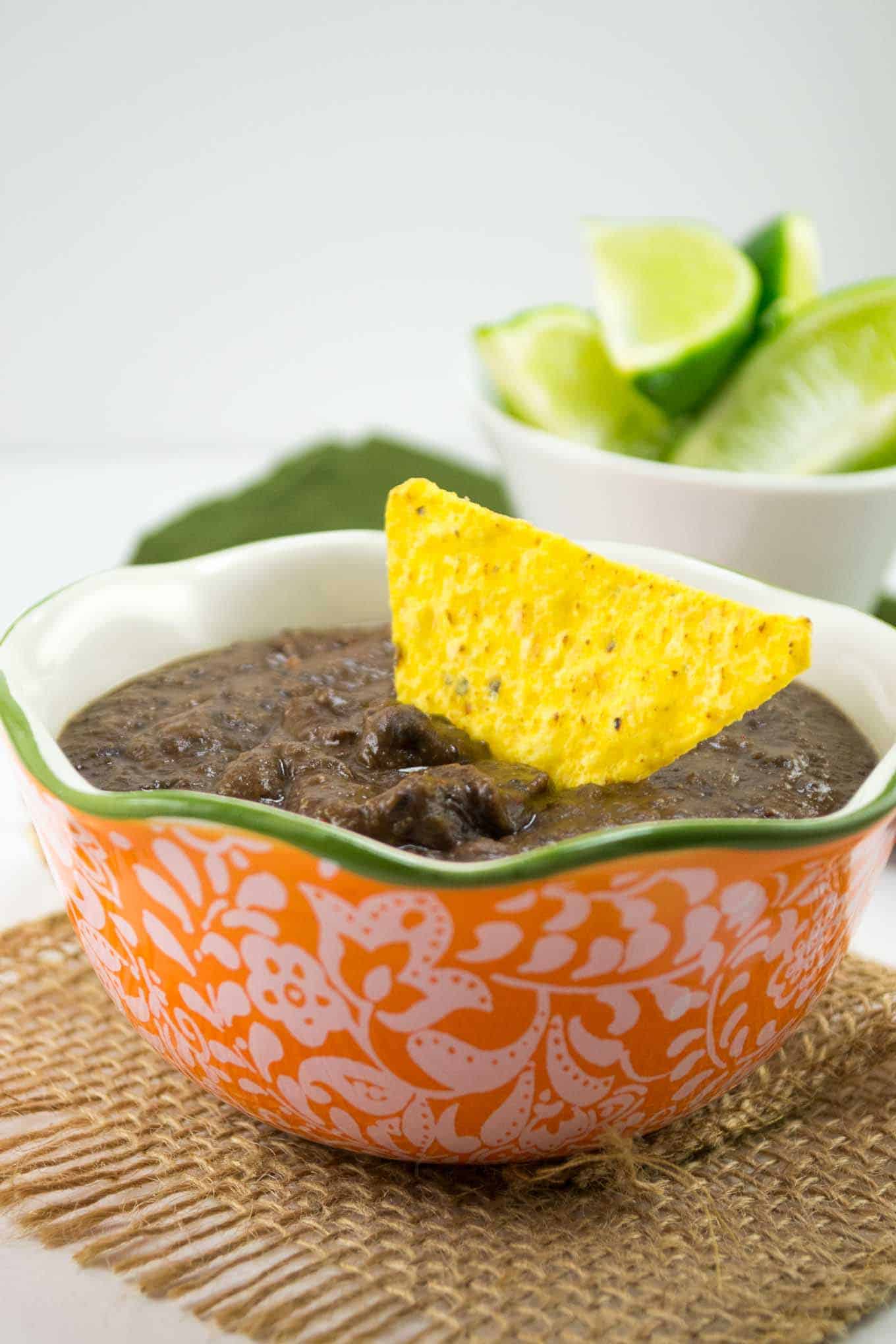 5 minute homemade refried beans - use canned black beans and just a few spices to make a quick and delicious addition to dinner!
Ingredients
1 can of black beans, partially drained (see notes)
1/2 teaspoon garlic powder
1/4 teaspoon sea salt
1/2 teaspoon black pepper
2 teaspoons cumin
1 teaspoon chili powder
squeeze of lime juice (I used around 1/2 small lime)
Directions
Partially drain beans and pour into a pan
Using an immersion blender, blend beans in pan until they are a puree texture
Add spices and lime juice and heat over medium heat until hot (around 3-5 minutes)
Serve on burritos, nachos, tacos, or as a dip
Enjoy!
Recipe Notes
Drain beans according to how thick you want the refried beans to be. I drained about half of the liquid from mine and it was spreadable but not extremely thick. It will thicken if stored in the fridge also.
Loading nutrition data...