These chickpea nuggets are an easy vegetarian chicken nugget recipe. Meatless chicken nuggets are so simple to make! Serve with your favorite dipping sauce for a delicious plant based alternative to chicken nuggets.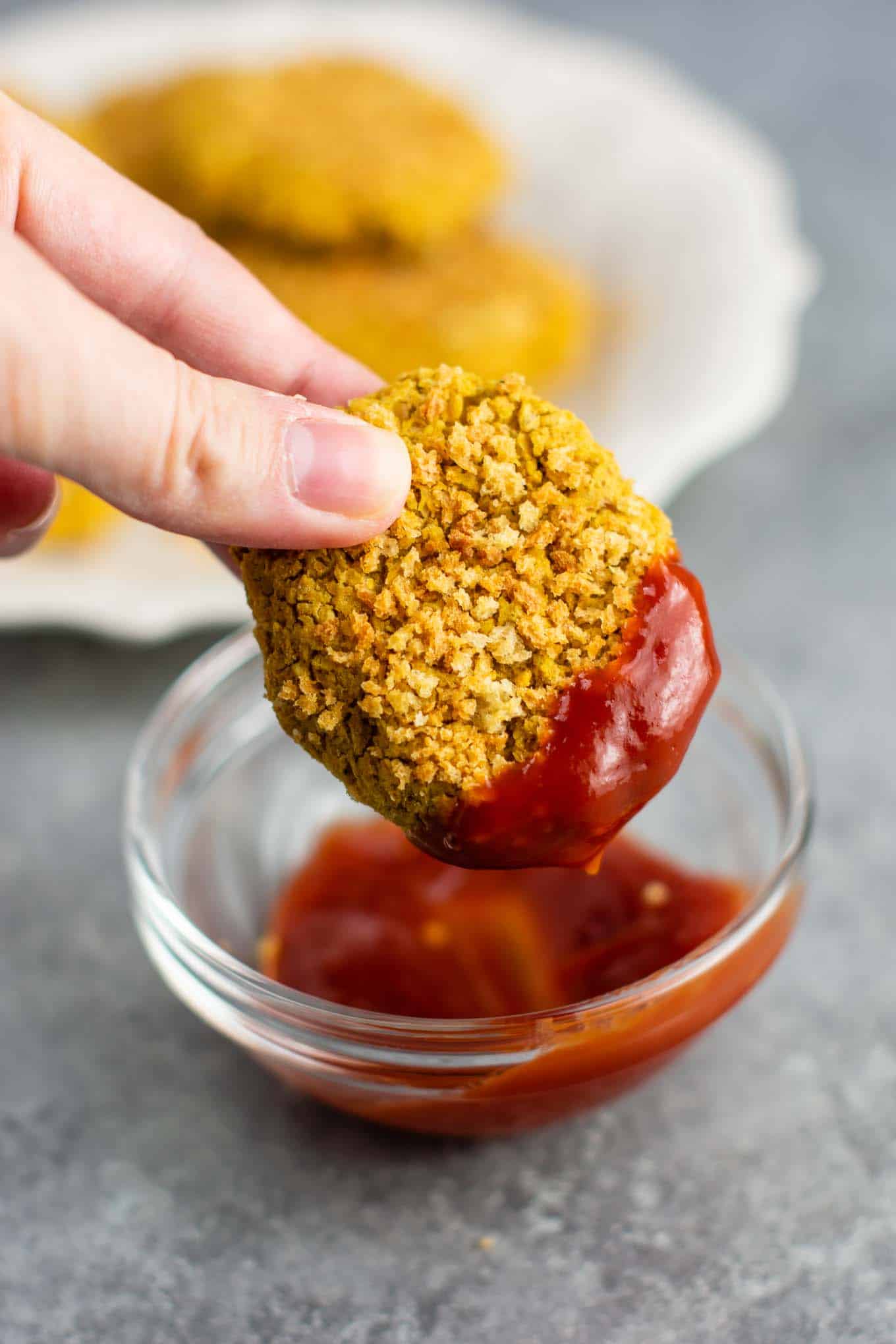 One of my favorite things growing up was chicken nuggets.
I no longer eat chicken, but I definitely still love to eat vegetarian chicken nuggets!
Although you can buy them from the store, it is both healthier and more fun to make them yourself at home.
These chickpea nuggets are delicious served with your favorite dipping sauce.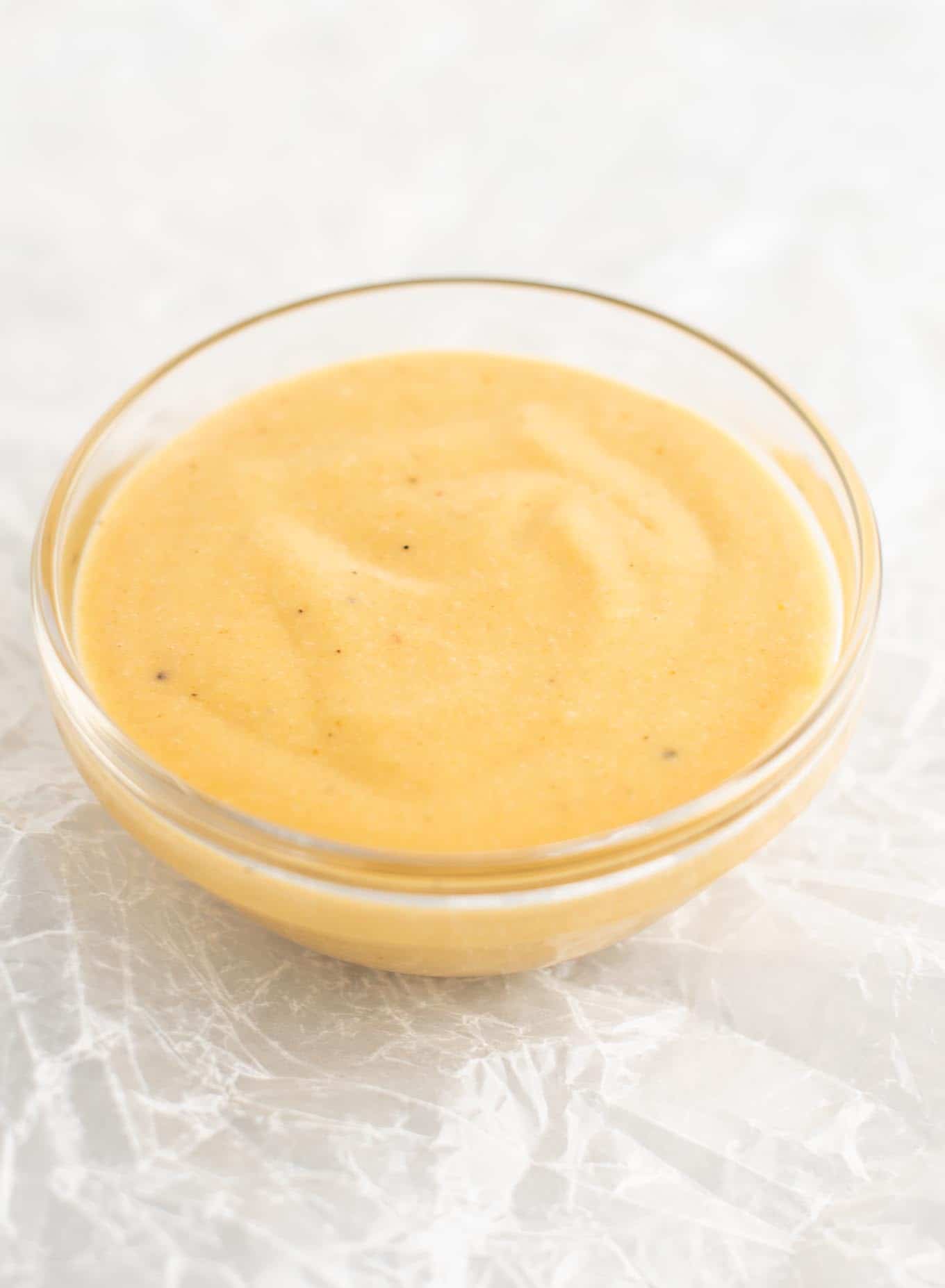 How to make chickpea nuggets
First, drain and rinse your chickpeas and add them to a food processor.
You do not need to save any of the chickpea liquid.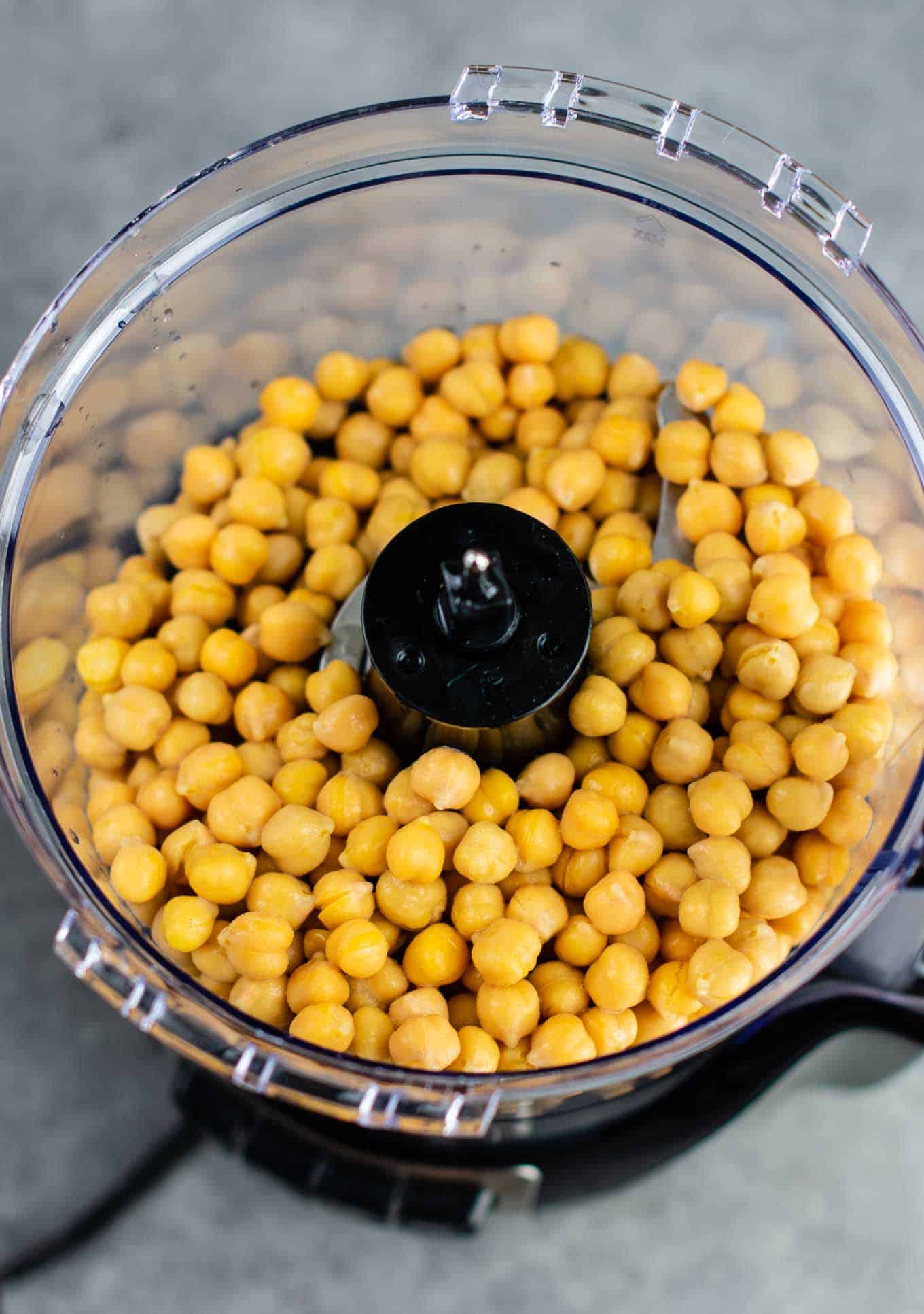 Process the chickpeas until they are flaky like this.
There should not be many chunks at this point.
It will be easier to form the nuggets like this!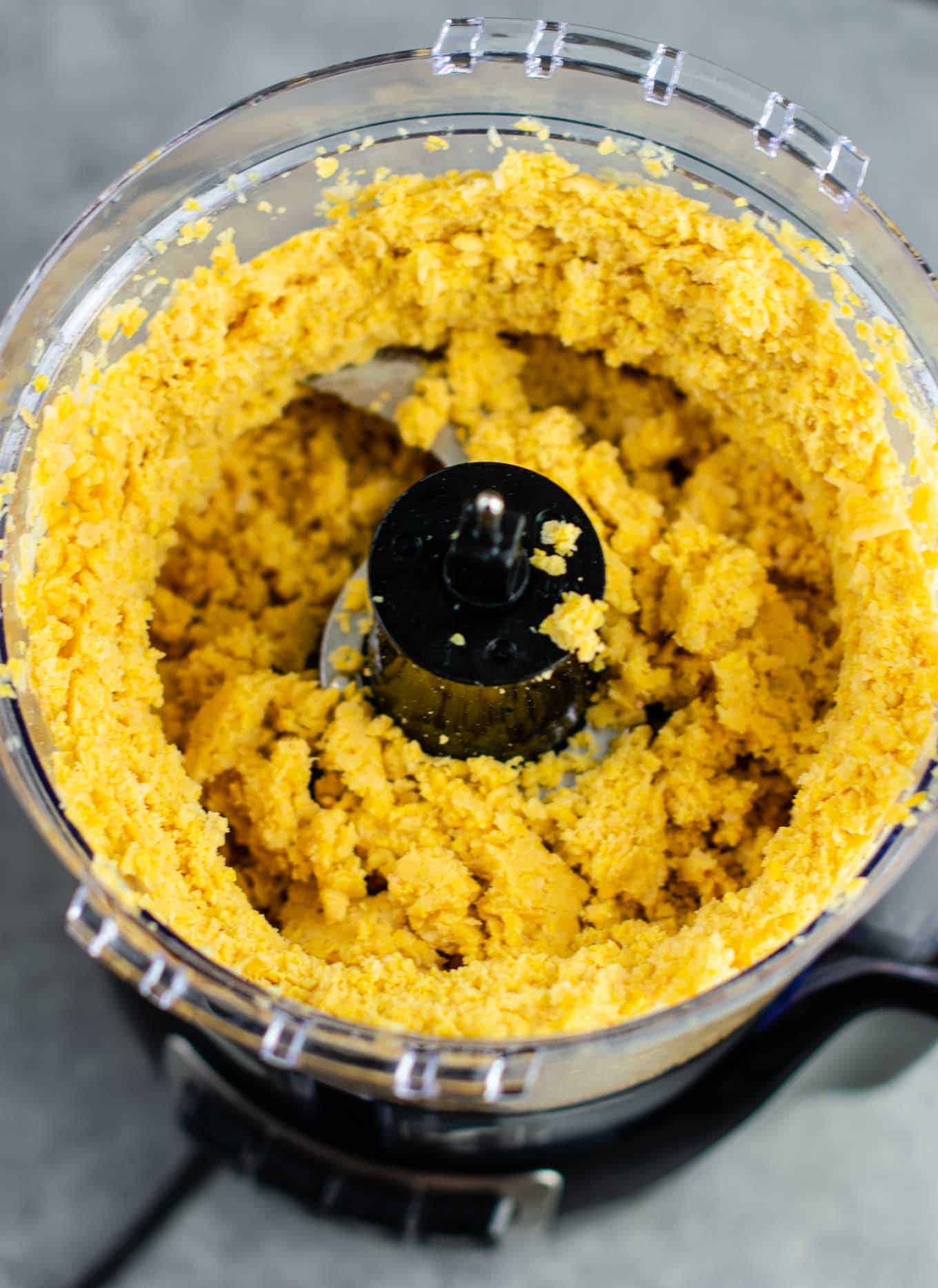 Next, transfer the chickpeas to a large bowl.
Add in your egg, oat flour, bread crumbs, and spices.
Use your hands to mix it all up and combine.
Toast your bread crumbs in the oven until browned.
Next, form your batter into nuggets.
This is the fun part!
Dip each chickpea nugget into the bread crumbs on both sides and place them on a parchment paper lined baking sheet.
If you have any leftover bread crumbs, sprinkle those on top.
Bake your vegetarian chicken nuggets for 15 – 20 minutes, or until desired level of crispiness is achieved.
Serve with your favorite dipping sauce!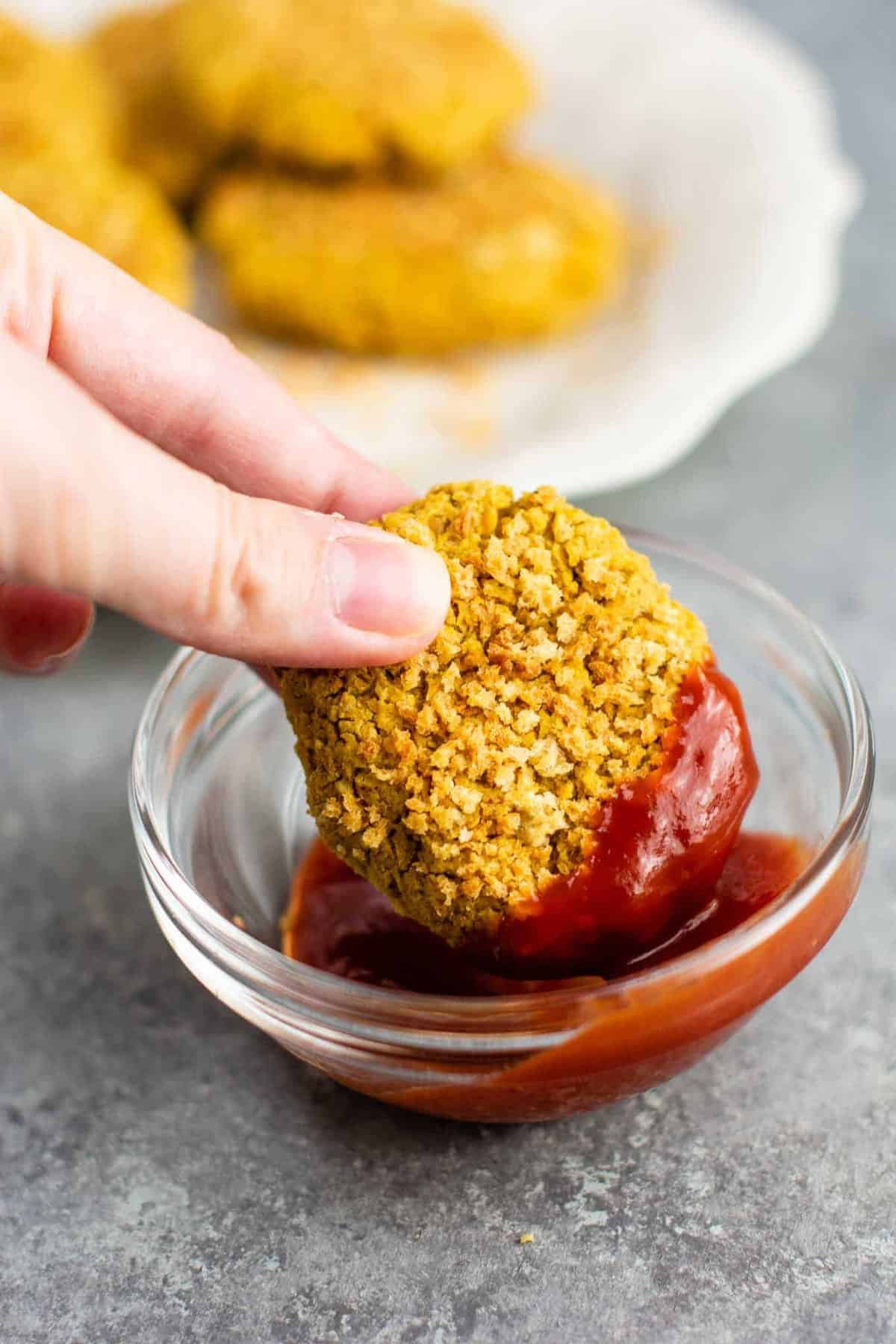 A few notes about vegetarian chicken nuggets
If you do not like chickpeas, you may not like this recipe.
Chickpeas are the star of these nuggets, and they act great as a meat replacer.
If you love falafel, you will love these.
Sauce is key.
How to make these chickpea nuggets vegan
This recipe includes eggs, but not dairy.
If you are vegan, you should be able to use an egg replacer just fine for this recipe, which will make the nuggets vegan.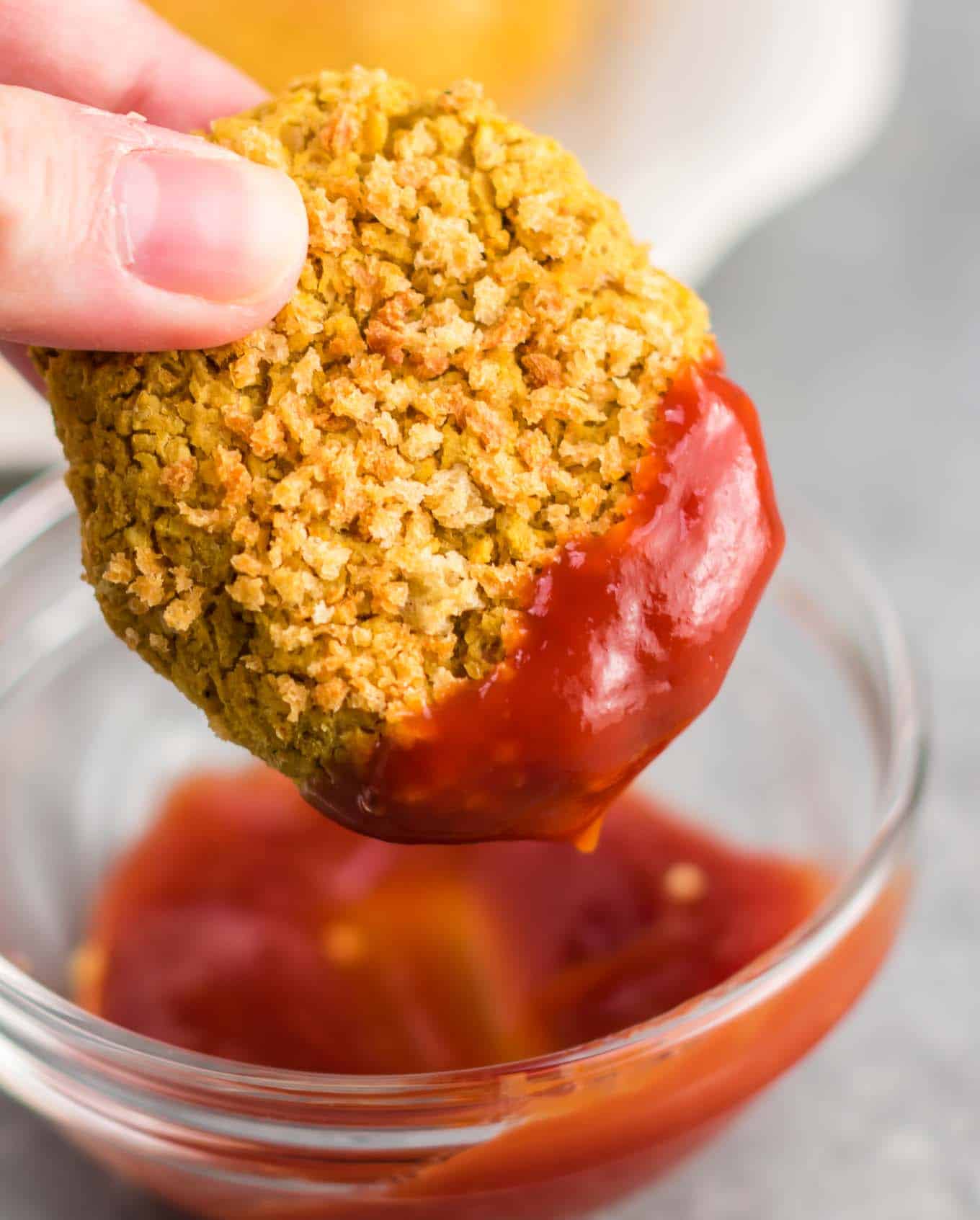 The nuggets by themselves do not have a ton of flavor, but they are perfect to pair with your favorite dipping sauce.
Similar to chicken nuggets, they are a great base for dipping in your favorite flavors like bbq sauce, honey mustard, ranch, etc.
Whether you make a vegetarian bbq chicken sandwich, or dip it in honey mustard or my homemade chick fil a sauce pictured below, the choices are endless!
Looking for more meatless nuggets? Be sure to check out these super crispy air fryer tofu nuggets!
Are you making this recipe? I want to see! Don't forget to tag me on instagram @buildyourbite and hashtag #buildyourbite with your recipe creations!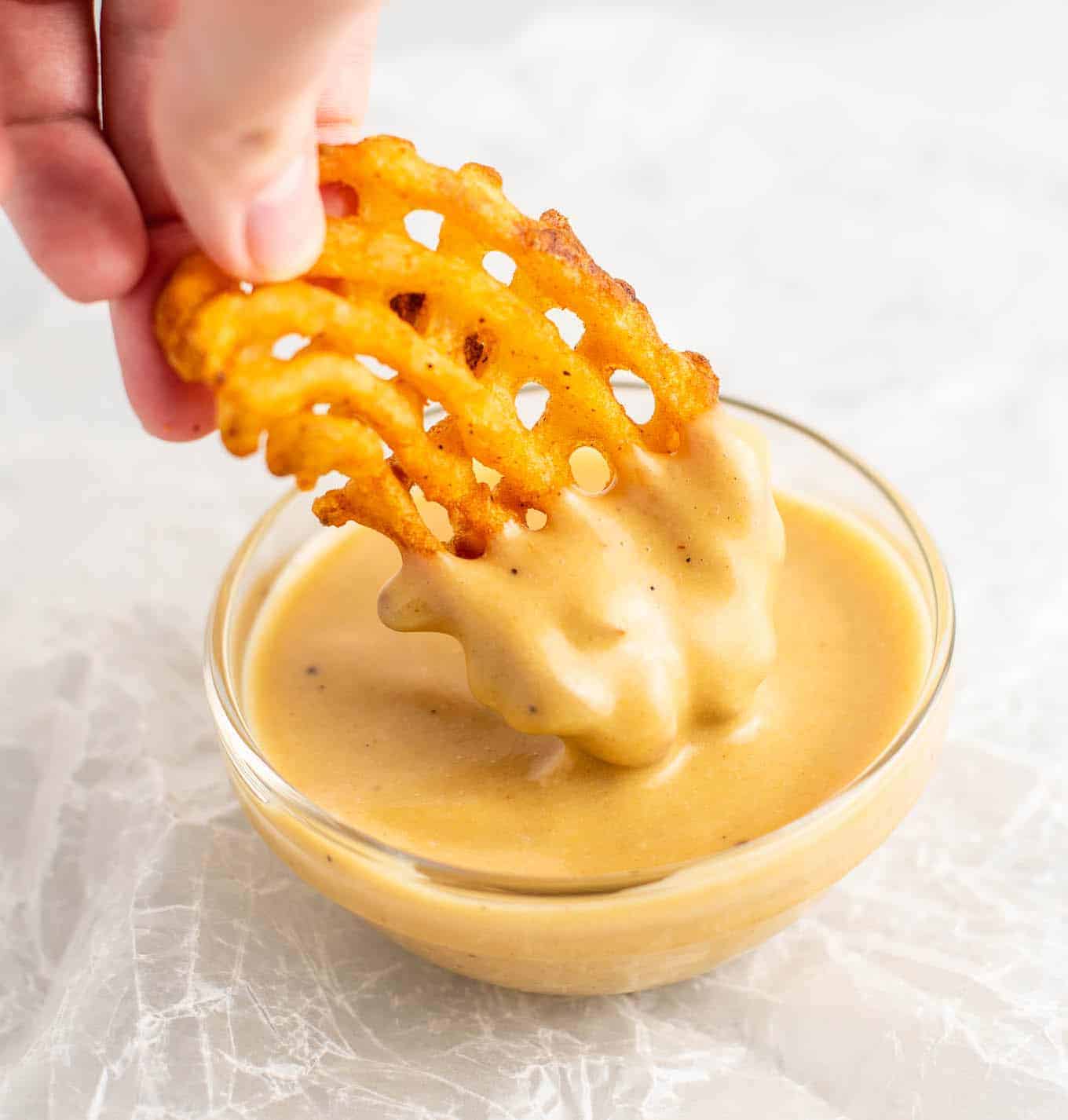 These little nuggets are great for kids too!
Be sure to pin this recipe for later and follow Build Your Bite on Pinterest for all the latest delicious recipes!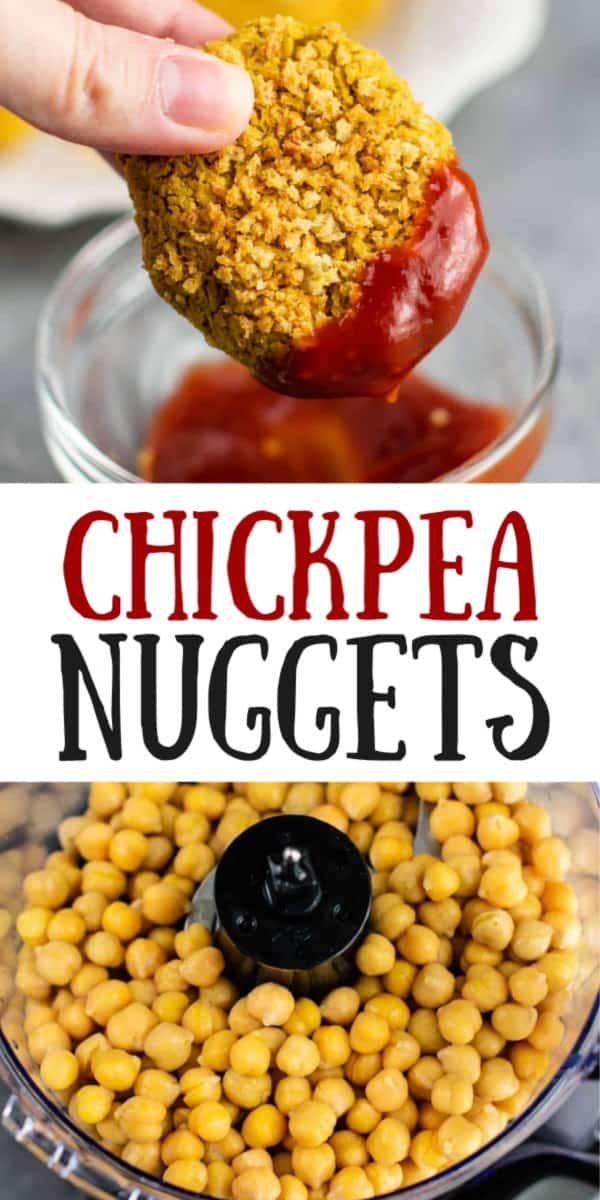 Did you make this recipe? Be sure to leave a star rating below!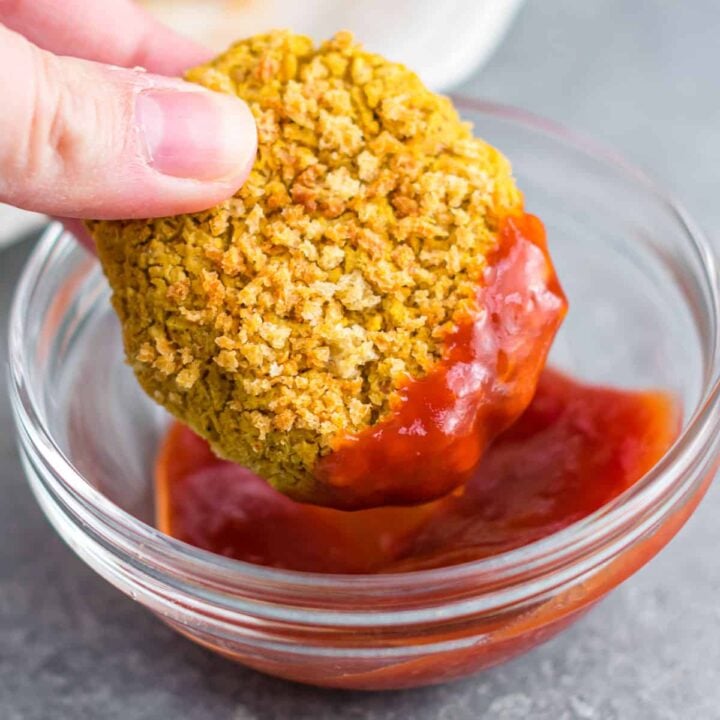 Chickpea Nuggets
These chickpea nuggets are an easy vegetarian chicken nuggets alternative. Serve these meatless nuggets with your favorite dipping sauce!
Ingredients
2 cans of chickpeas, drained and rinsed
1 egg
½ cup oat flour
¾ cup panko style bread crumbs
¾ teaspoon salt
½ teaspoon pepper
½ teaspoon garlic powder
½ teaspoon onion powder
½ teaspoon paprika
2 teaspoons nutritional yeast
Instructions
Preheat oven to 400 degrees
Place panko style bread crumbs on a baking sheet
Bake at 400 degrees for 3 - 4 minutes, until browned and toasty (keep a close eye so that they do not burn)
Add chickpeas to a food processor and process until flaky
Transfer chickpeas to a large bowl
Add the egg, oat flour, salt, pepper, garlic powder, onion powder, paprika, and nutritional yeast
Use your hands to knead the dough until combined (it should be sticky, but not stick to your hands much)
Form batter into chicken nuggets, and dip both sides in the toasted bread crumbs
Place nuggets on a parchment paper lined baking sheet
Sprinkle any remaining bread crumbs over the tops
Bake at 400 degrees for 15 - 20 minutes, until browned and desired texture
Serve with your favorite dipping sauce
Nutrition Information:
Yield:

20
Serving Size:

1
Amount Per Serving:
Calories:

84
Total Fat:

2g
Saturated Fat:

0g
Trans Fat:

0g
Unsaturated Fat:

1g
Cholesterol:

9mg
Sodium:

244mg
Carbohydrates:

14g
Fiber:

3g
Sugar:

2g
Protein:

4g