Copycat Chick Fil A Sauce Recipe made with just four simple ingredients. Make delicious chick fil a sauce right in your own kitchen!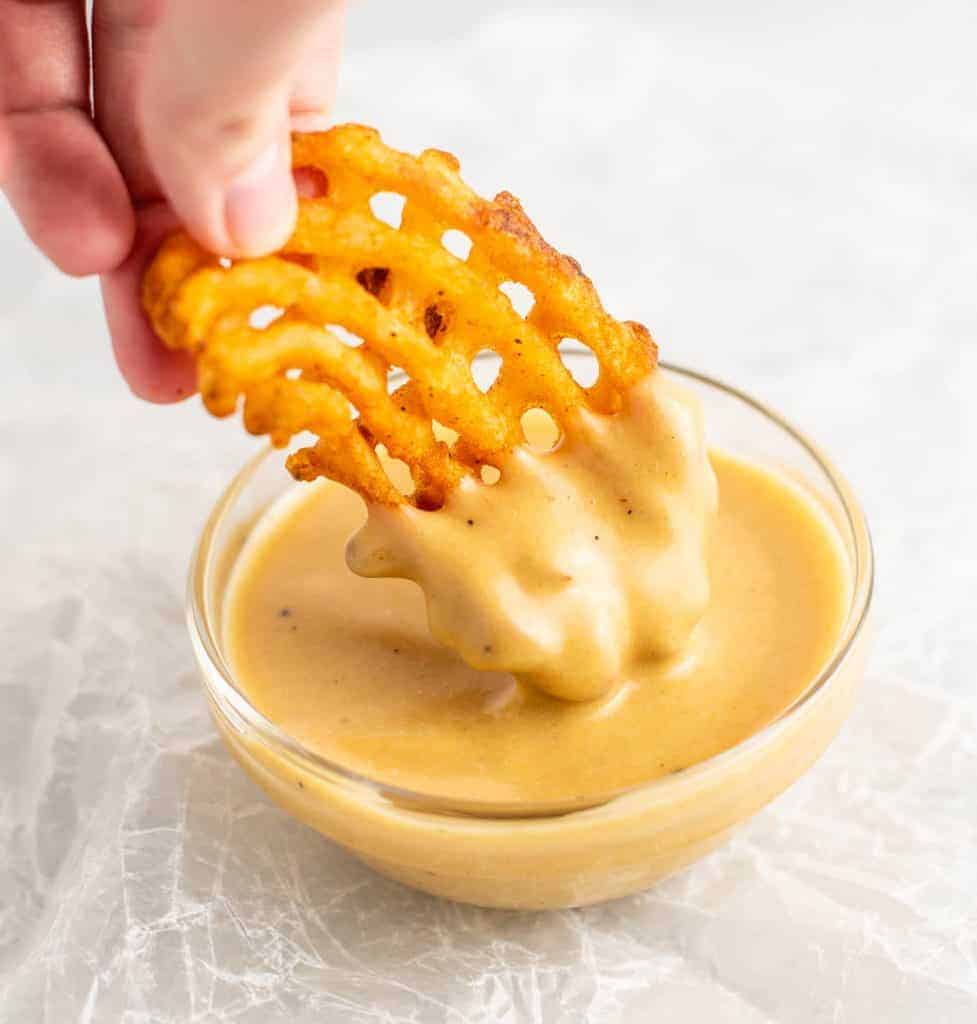 Making your own chick fil a sauce is so easy!
Ever find yourself craving chick fil a sauce at home? This recipe is made with just 4 ingredients and tastes just like the real thing!
Chick fil a sauce is delicious on burgers, with fries, chicken nuggets, and more. Whether it's Sunday or you are just craving cfa, this recipe is for you. Never be without your favorite dip again!
This copycat recipe that tastes just like it!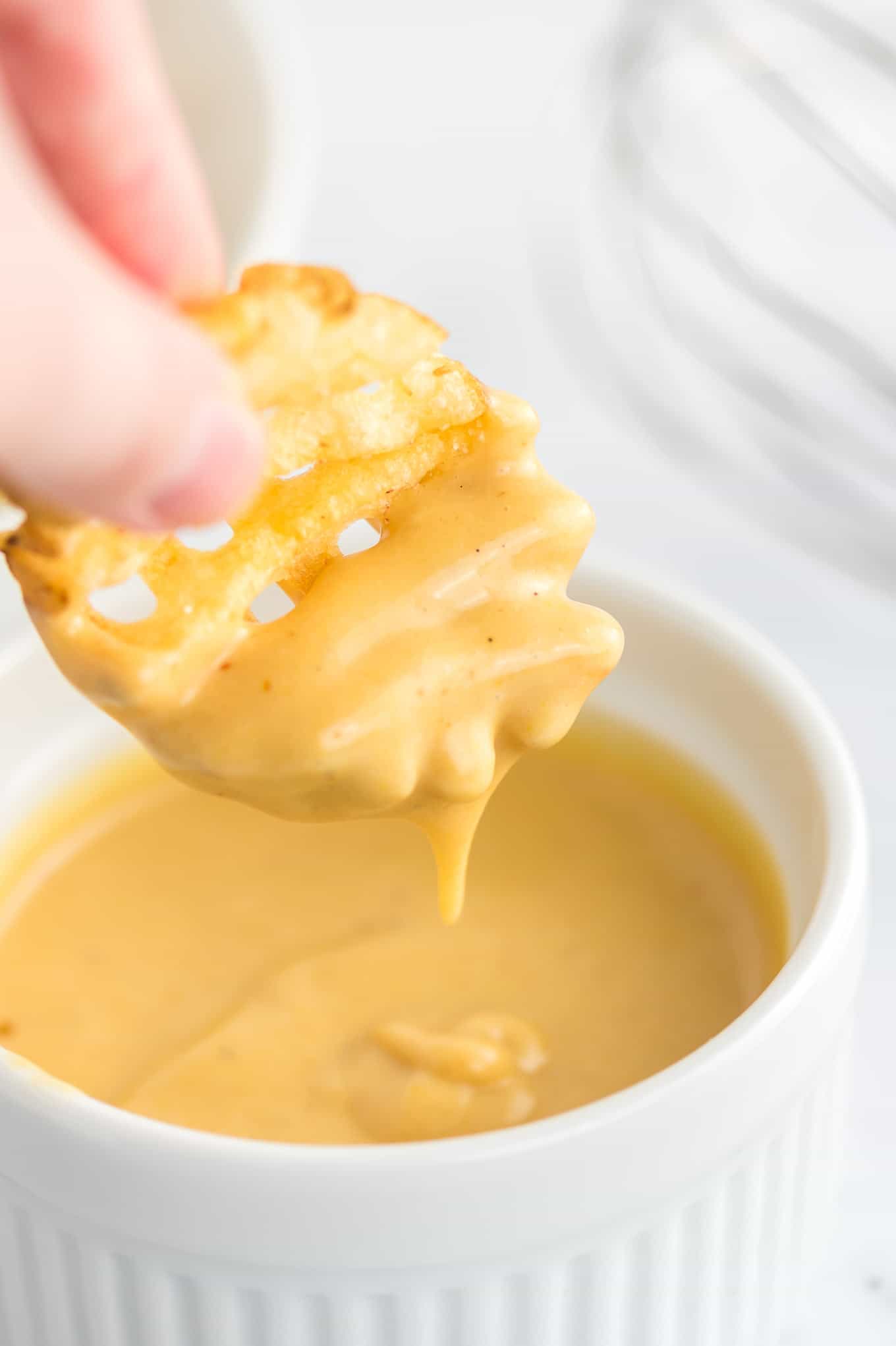 Are there really people who exist that DO NOT like Chick Fil A? I don't think that's possible. I used to always dip my fries in ketchup, but one time my husband convinced me to try Chick Fil A Sauce, and it was all over after that.
It was so good that it ruined ketchup for me! If you love chick fil a sauce, you're going to love this.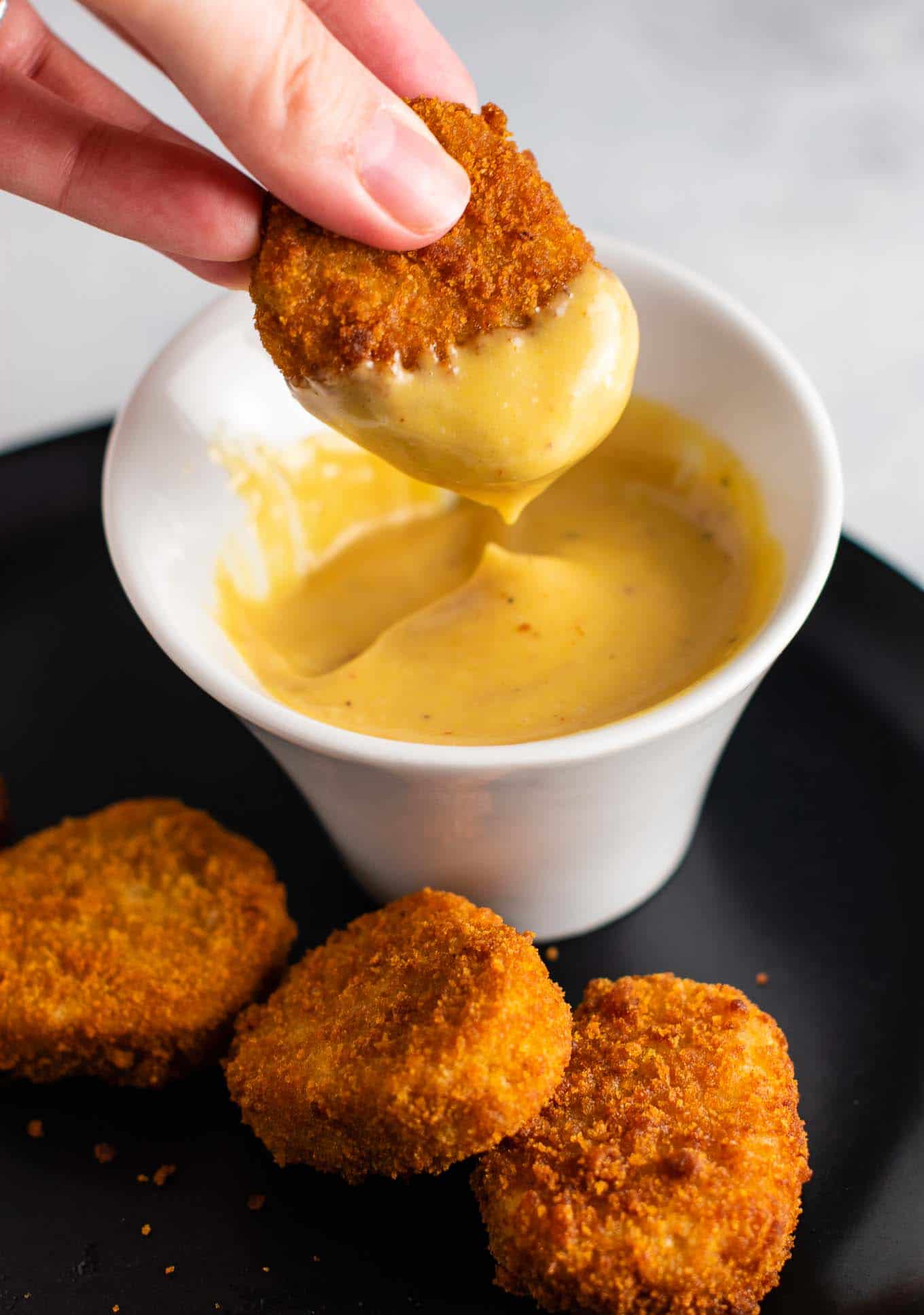 Chick fil a sauce ingredients
mayo: regular mayonnaise
bbq sauce: regular bbq sauce, not spicy
mustard: plain mustard
honey: just a little bit to sweeten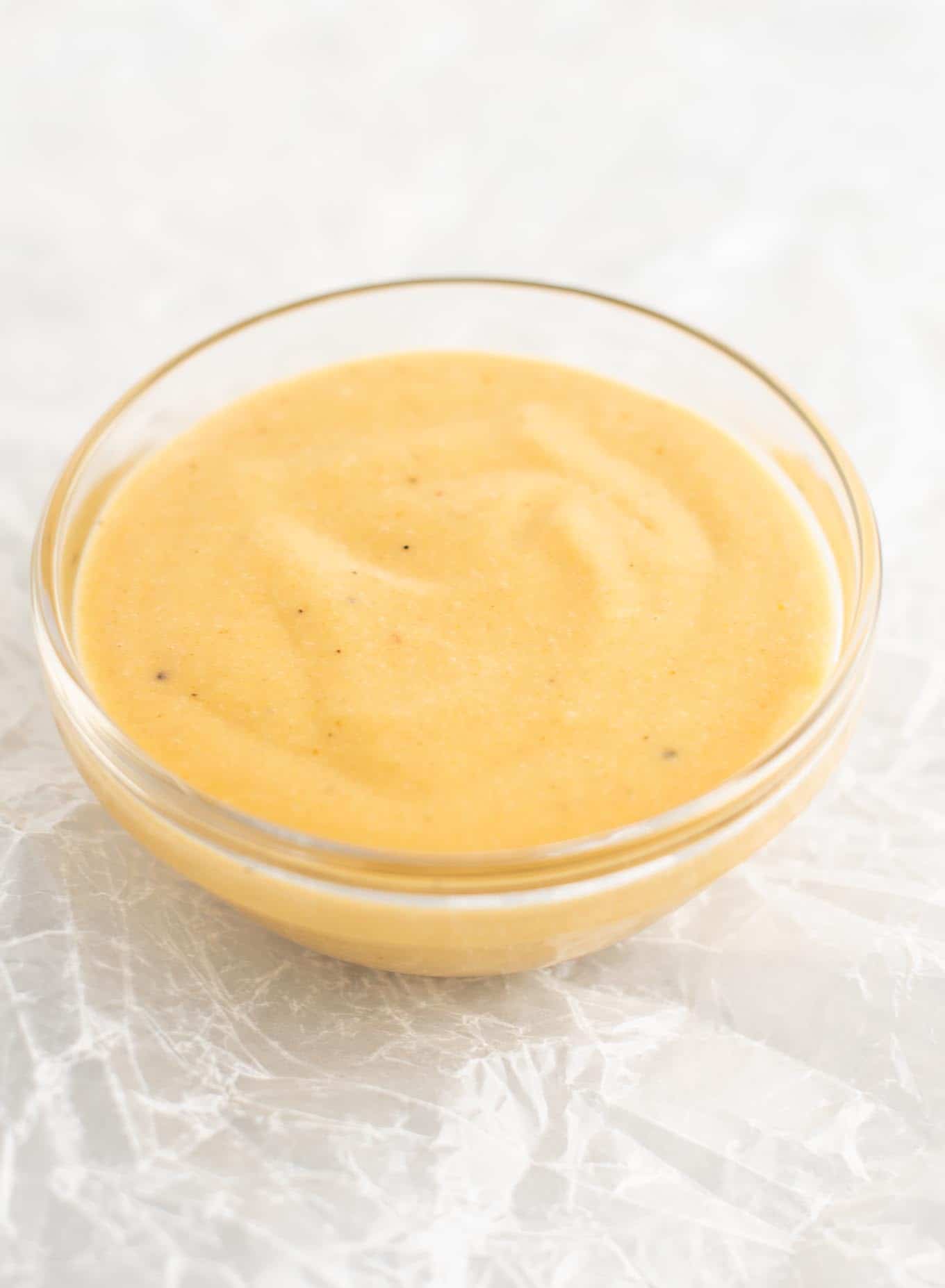 It is only four ingredients and ridiculously simple. I swear, it tastes identical to the real thing.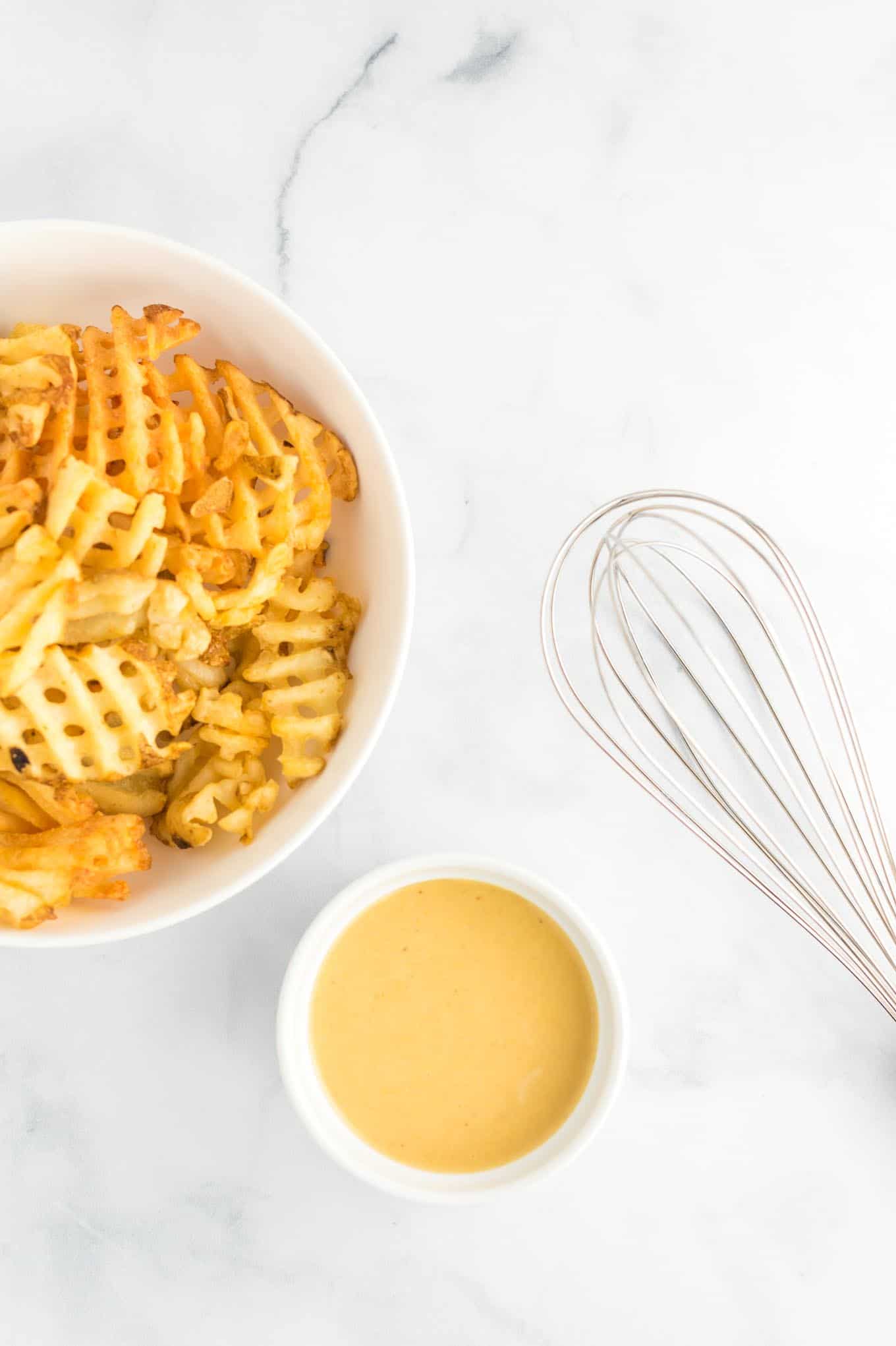 How to make Chick Fil A Sauce
Add the mayonnaise, mustard, barbecue sauce, and honey to a small bowl.
Whisk the four ingredients well to combine and serve
I have found that using a whisk results in the perfect creaminess and lets the mayo combine completely into the sauce. Sometimes a spoon won't be able to mix it quite as well.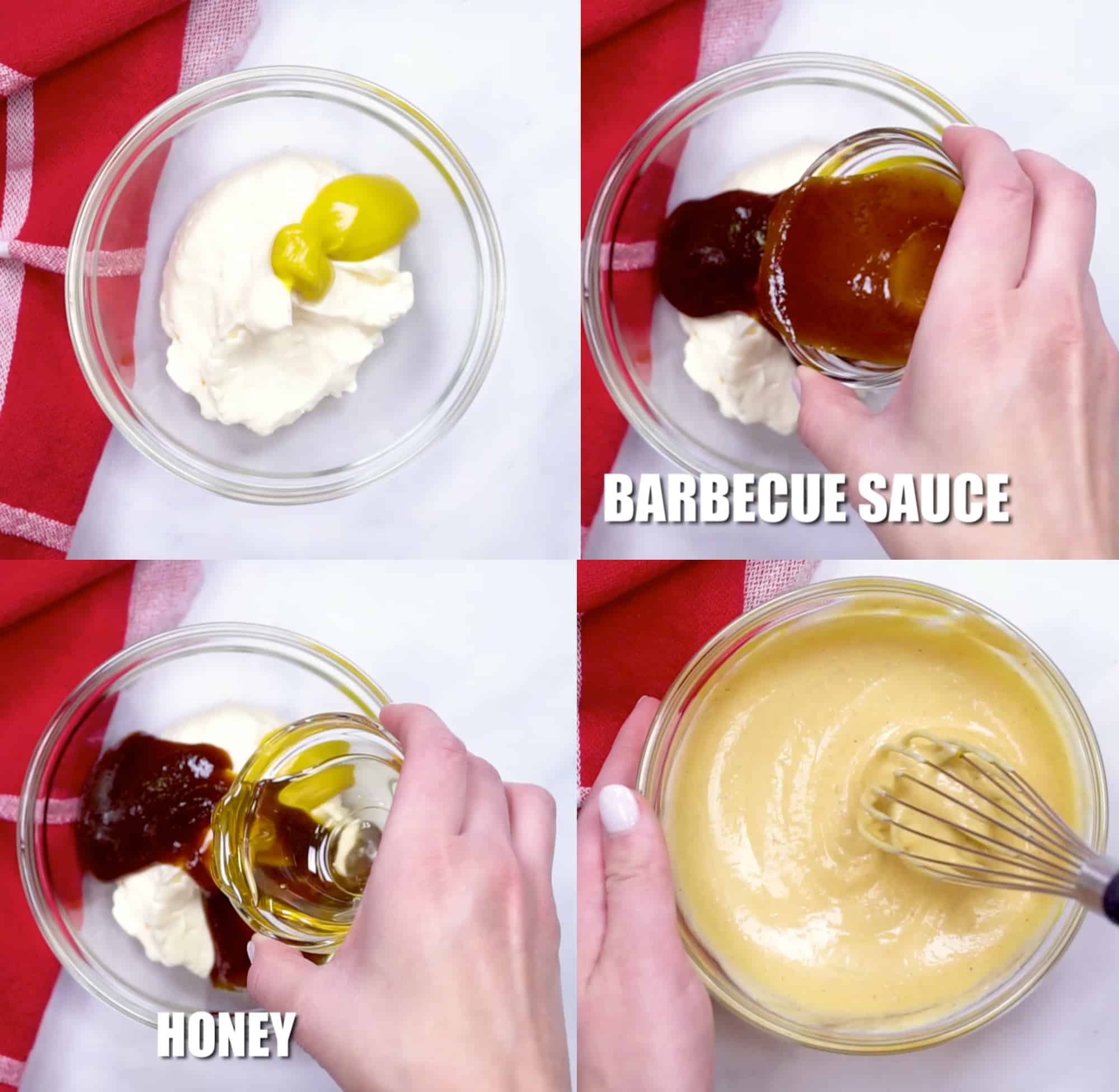 It's really that easy. No fancy ingredients. Probably all stuff that you already have on hand!
"Now we don't have to walk in to Chick Fil-A stealing handfuls of their sauces! Delicious! – Kali"
What kind of mustard do you use for chick fil a sauce?
For this recipe, you want regular yellow mustard. Do not use dijon or other spicy mustards as the flavor will not be the same. Just plain regular yellow mustard.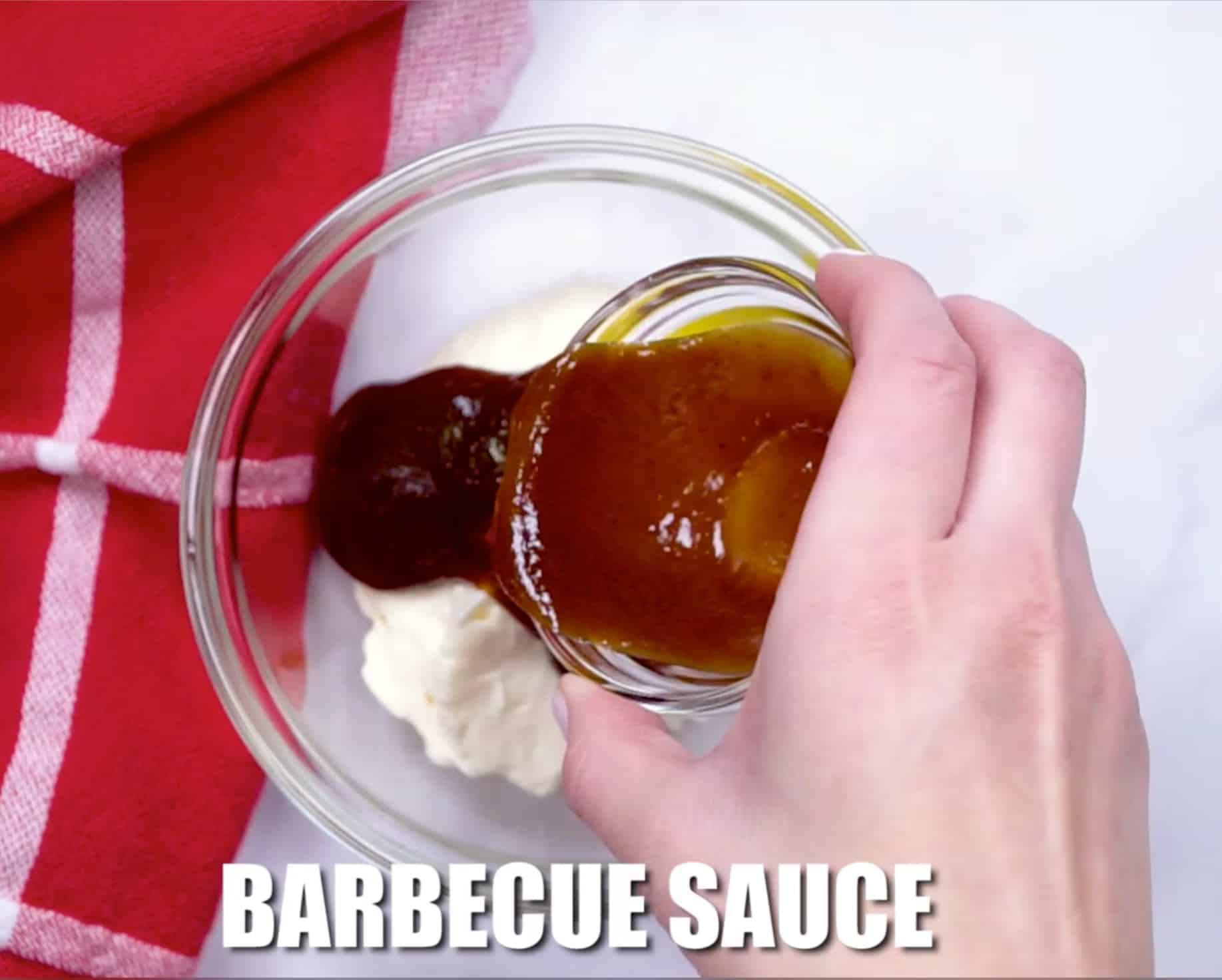 What kind of barbecue sauce do you use?
Use your favorite regular barbecue sauce brand. I do not recommend using honey bbq or other sweeter sauces as the chick fil a sauce may taste too sweet. The honey already adds the sweetness that we need without being too much.
What kind of mayo do you use?
Any regular mayo will work. Again, we want the basic mayo here, not spicy mayo, or any other "different" types of mayo. Just classic white mayonnaise.
I'm a vegetarian, so we had ours with store bought vegetarian chicken nuggets and a bag of waffle fries.
Whatever your style, this sauce is perfect for enjoying Chick fil a from the comfort of your kitchen!
This recipe makes enough to serve two people, or one if you REALLY love your CFA sauce.
What to serve with chick fil a sauce
chicken nuggets or chick'n nuggets
waffle fries
"Delicious and crazy easy to whip up! This will be my go to sandwich sauce now! Thank you! – Jules"
Never be without chick fil a sauce again!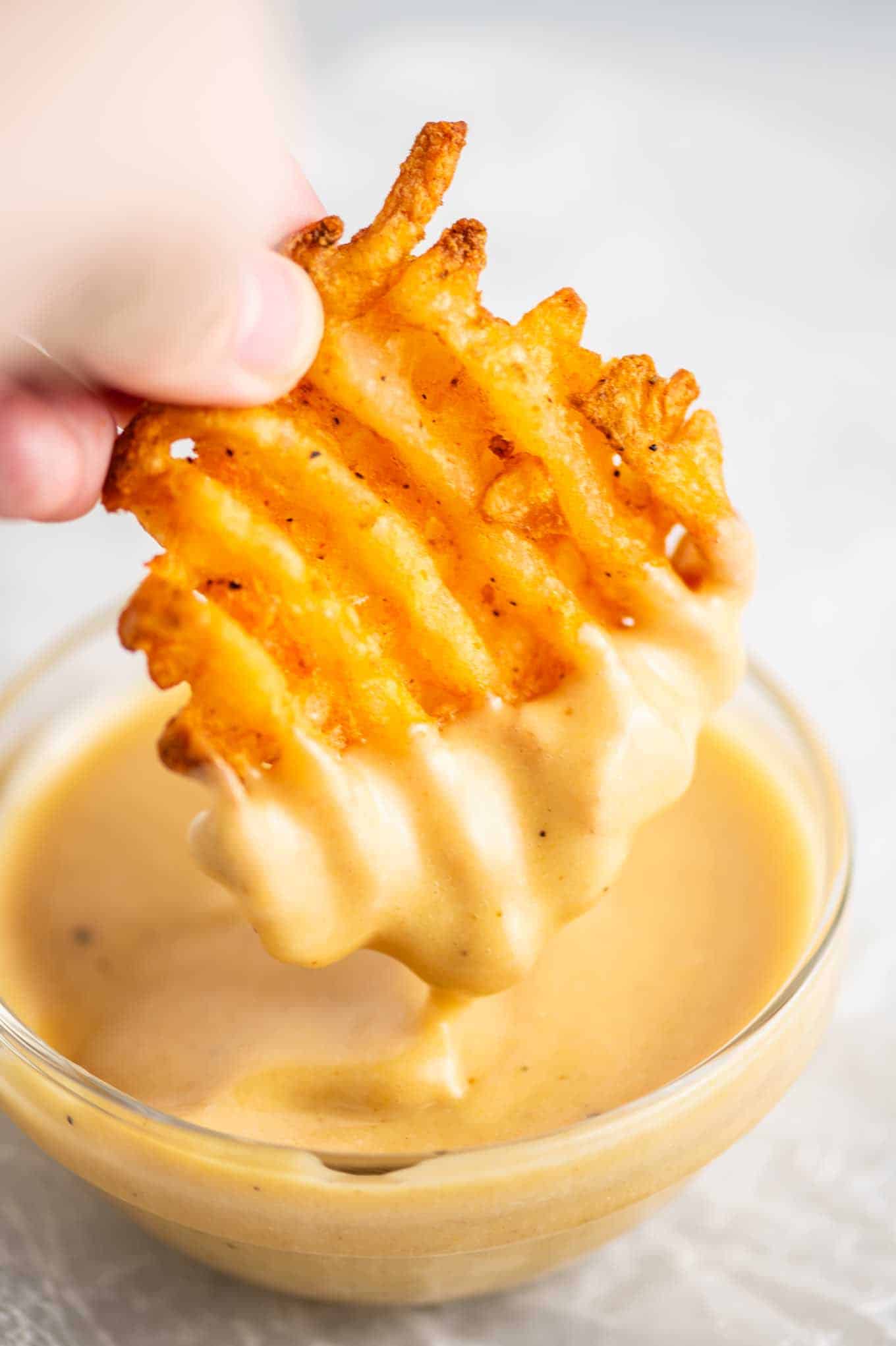 Fair warning, you might become addicted to making this all the time!
The flavor is spot on delicious and chances are you already have all of the ingredients to make it.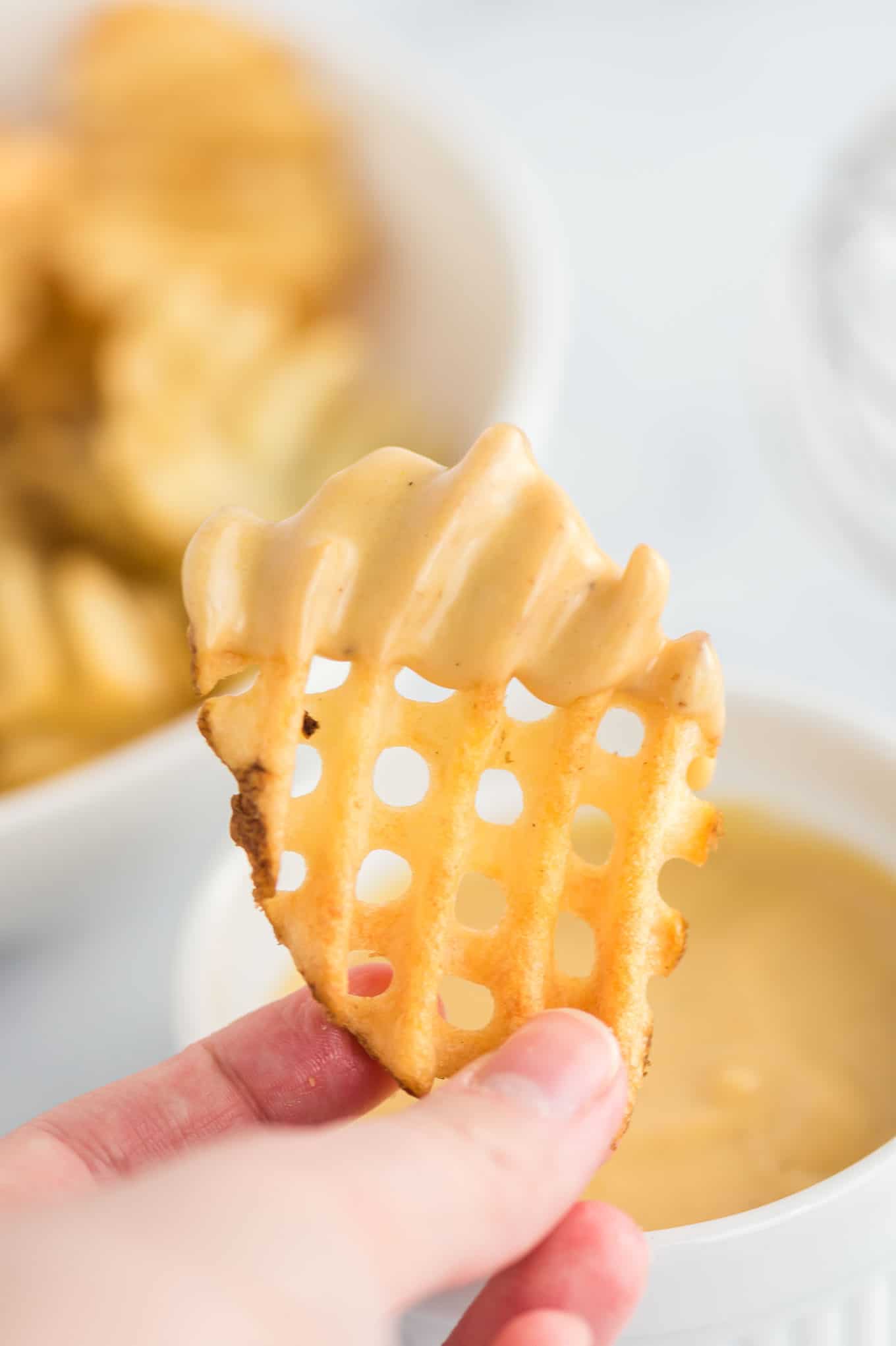 You cannot go wrong with this easy and tasty dip! Make your next party a hit by serving this. You won't be disappointed!
"Oh my goodness, I am in heaven! I love Chick-Fil-A sauce, but the nearest Chick-Fil-A restaurant is an hour away. This recipe was super easy to make"
More Reader Favorite Recipes
Are you making this recipe? I want to see! Don't forget to tag me on instagram @buildyourbite and hashtag #buildyourbite with your recipe creations!
Looking for more easy recipes? Be sure to check out this copycat Papa John's Garlic Dipping Sauce.
Be sure to pin this recipe for later and follow Build Your Bite on Pinterest for all the latest delicious recipes!
Did you make this recipe? Be sure to leave a star rating below!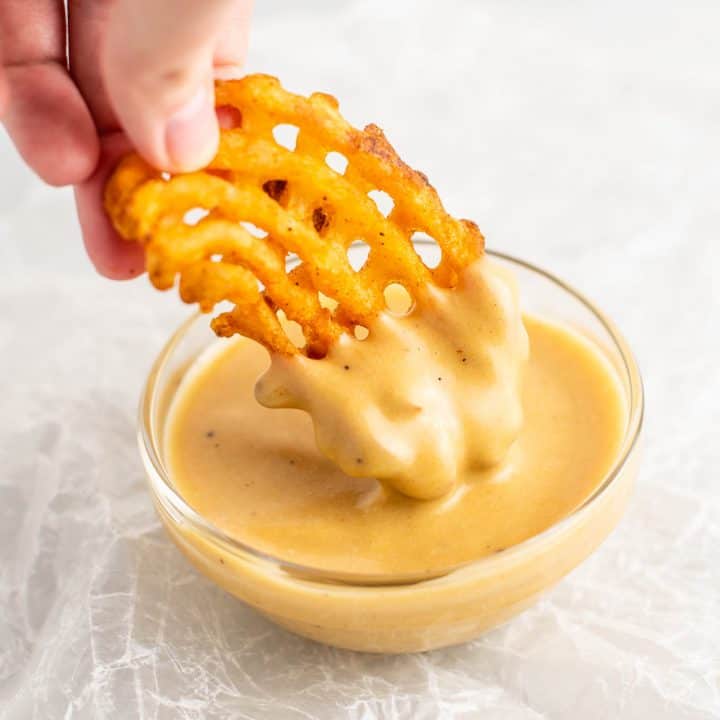 Copycat Chick Fil A Sauce
Copycat Chick Fil A Sauce Recipe made with just four ingredients!
Ingredients
¼ cup mayo
1 teaspoon mustard
1 tablespoon barbecue sauce
1 tablespoon honey
Instructions
Add all ingredients to a bowl and whisk well to combine
Serve with waffle fries or your favorite nuggets!
Nutrition Information:
Yield:

4
Serving Size:

1
Amount Per Serving:
Calories:

118
Total Fat:

10g
Saturated Fat:

2g
Trans Fat:

0g
Unsaturated Fat:

9g
Cholesterol:

6mg
Sodium:

146mg
Carbohydrates:

6g
Fiber:

0g
Sugar:

6g
Protein:

0g