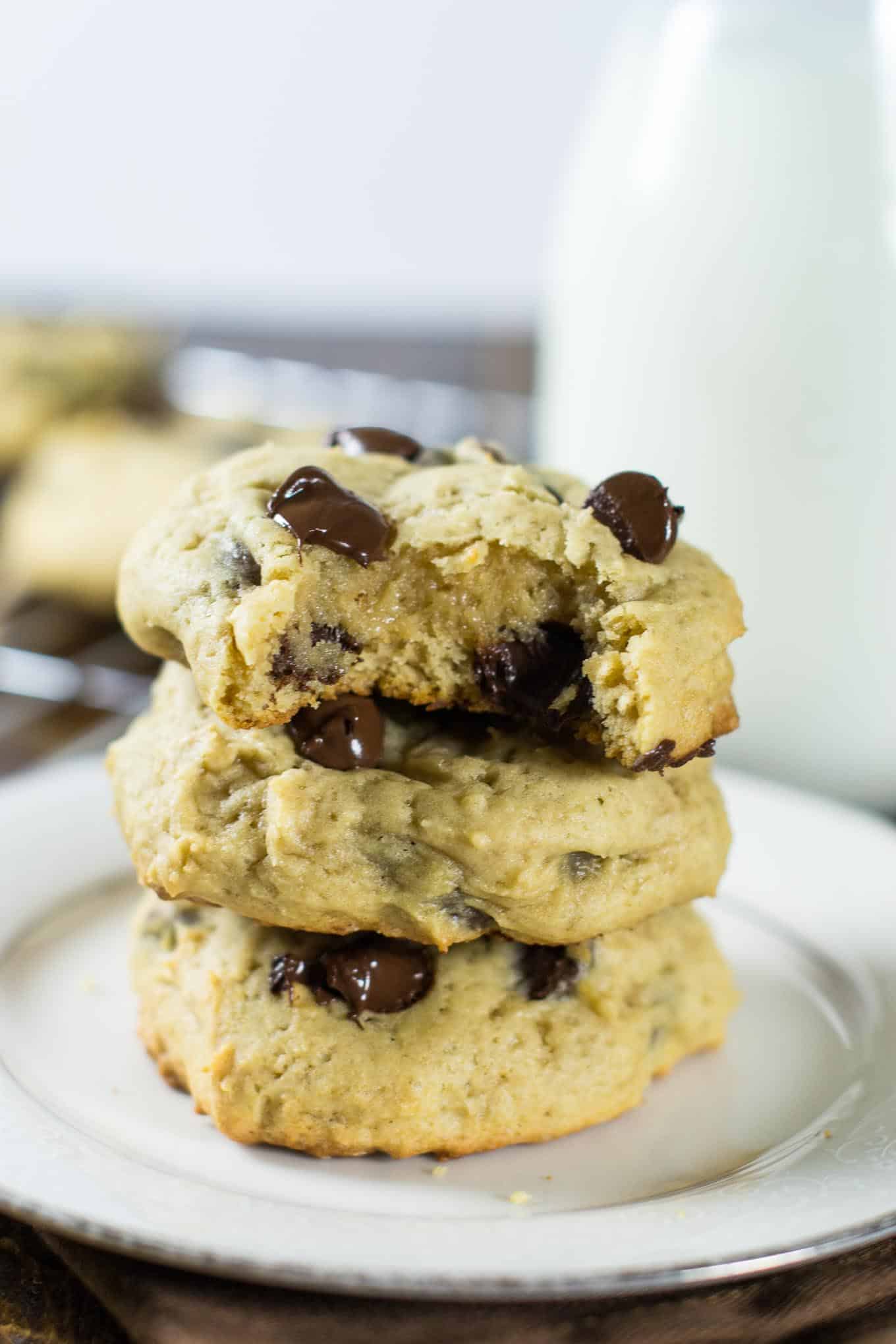 Chocolate chip cookies are a staple in any household. There's just nothing like the smell of freshly baked cookies filling the house!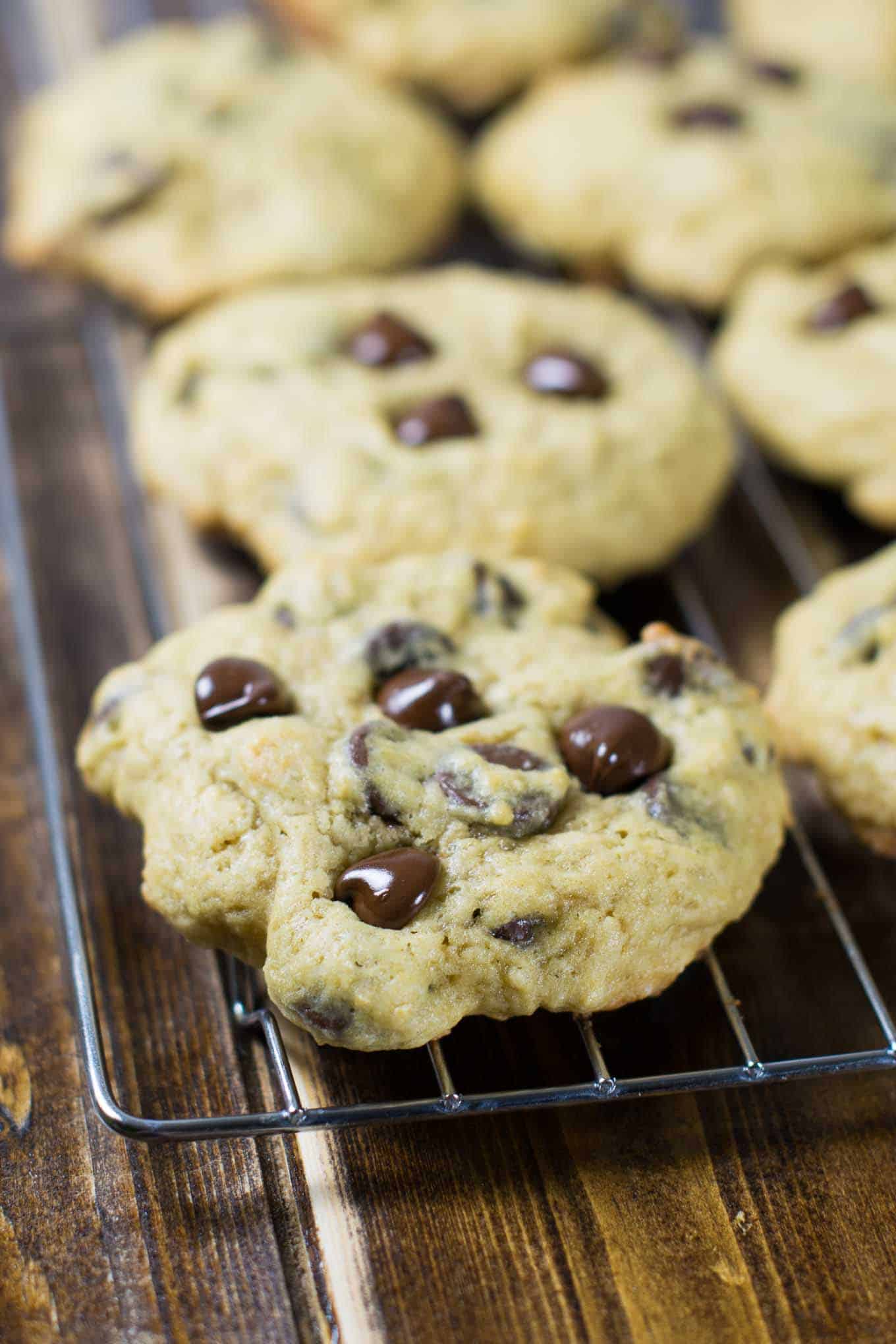 I have several chocolate chip cookie recipes that I rotate making, and these are one of them. I'm calling these cookies the best chewy chocolate chip cookies.
They are super soft, almost cake like, dense, chewy, and stay soft even once cooled. Heaven in a bite I tell you.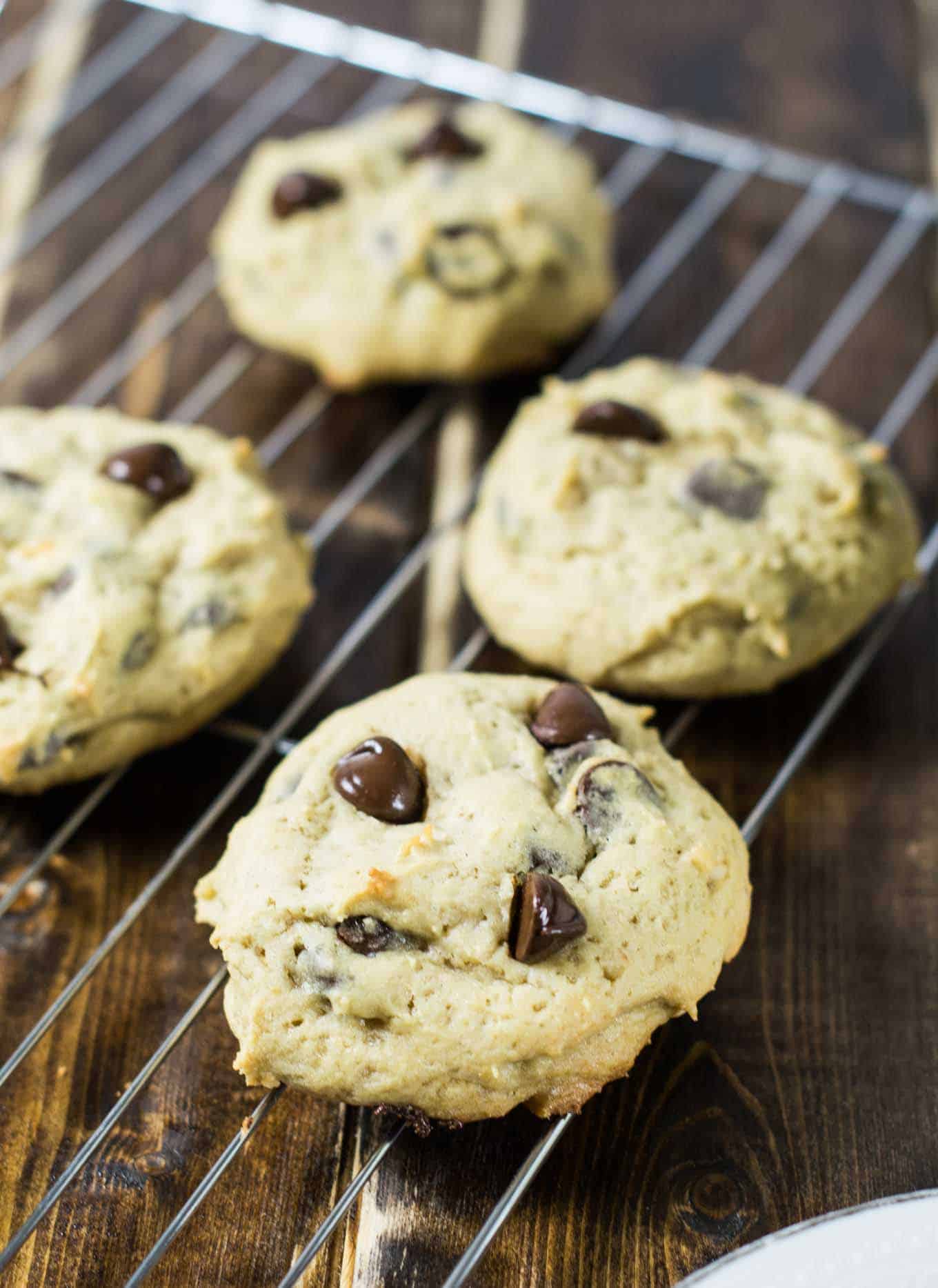 I've always been more of a soft cookie kind of girl, so these cookies are right up my alley!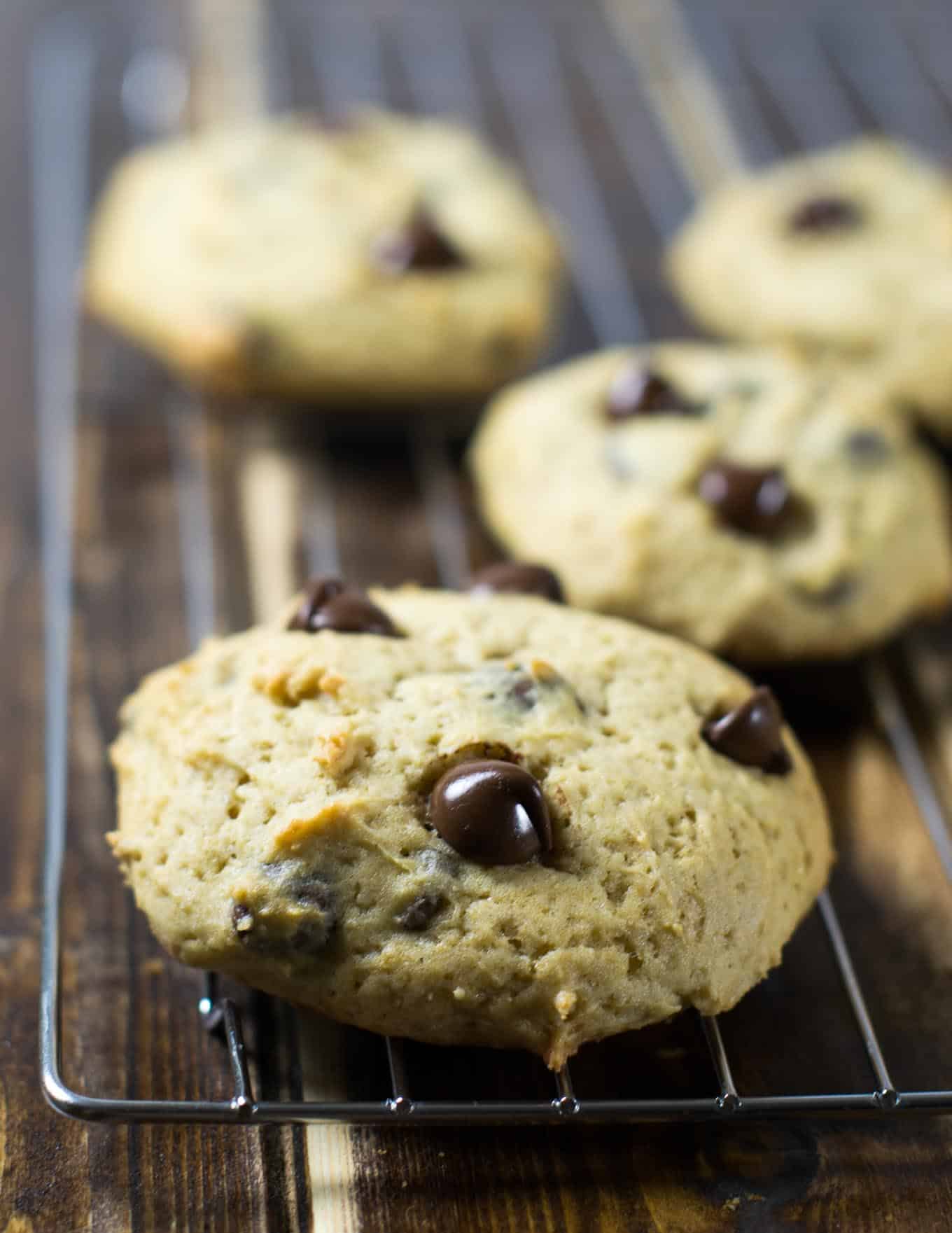 I mostly use whole wheat flour for recipes on my blog, but for these cookies I'm breaking out the all purpose white flour to keep them classic and delicious.
These cookies are not conventionally "healthy", but I made them using real ingredients. I use organic flour, sugar, and butter to make these cookies.

I also tried freezing this dough raw and making individual cookies whenever I wanted one.
These are great to have on hand in the freezer for a quick treat!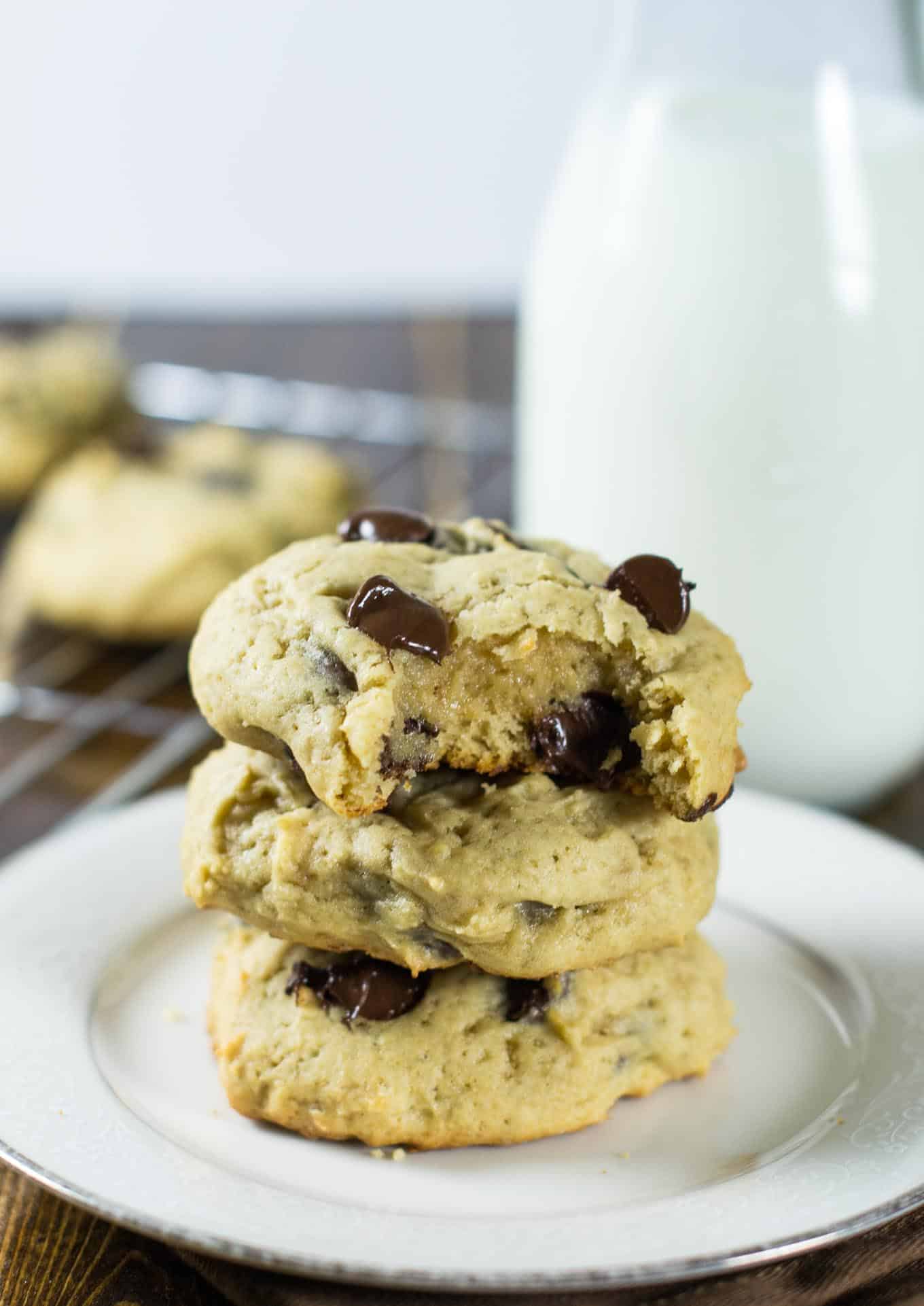 Take a bite of these and let me know what you think in the comments below!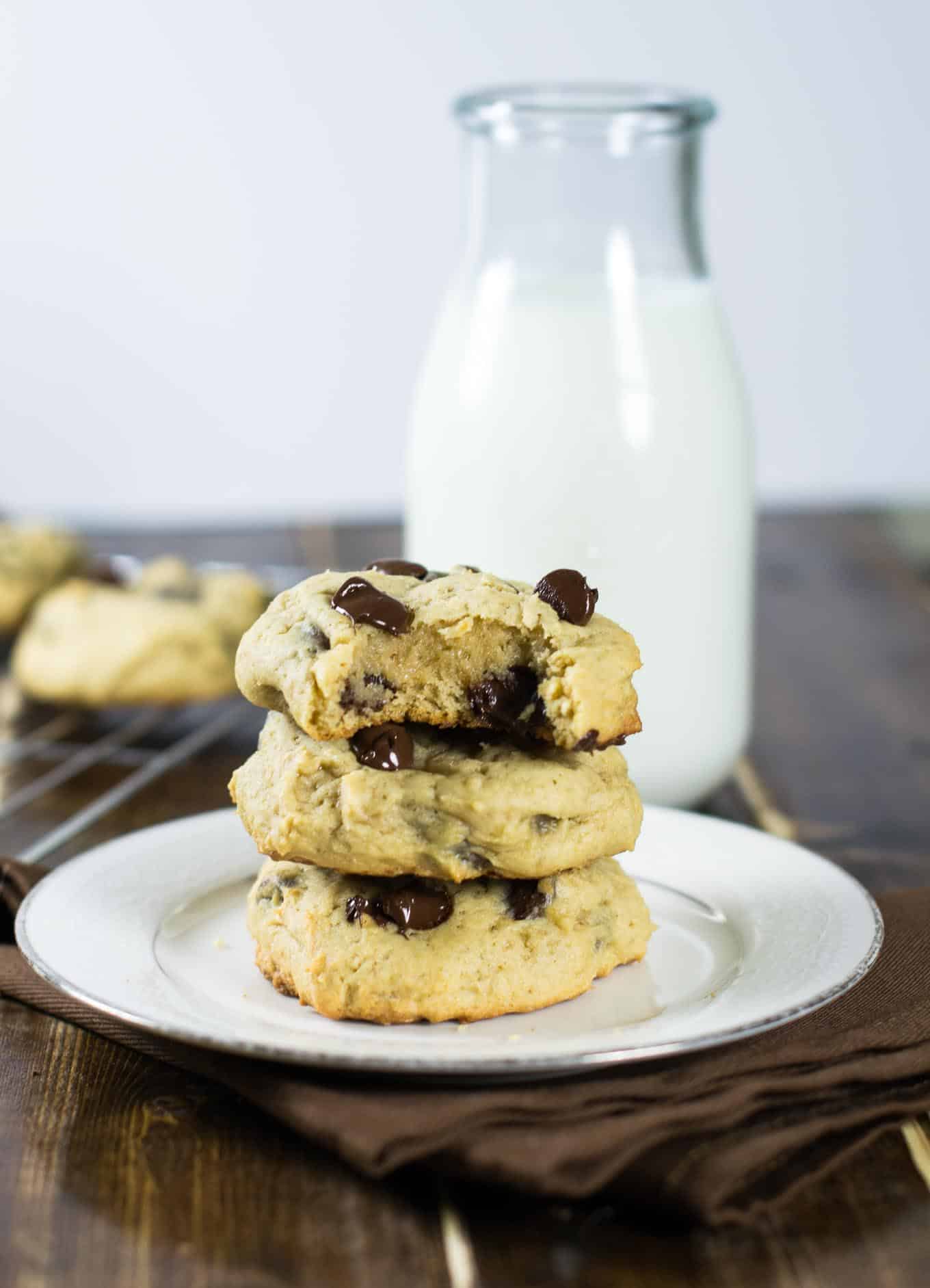 Best Chewy Chocolate Chip Cookies
Ingredients
3 cups all purpose white flour
1 teaspoon sea salt
1 teaspoon baking soda
1 cup sugar
⅓ cup brown sugar
⅔ cup unsalted butter, softened
⅓ cup (no sugar added) applesauce
1 tablespoon vanilla extract
2 eggs
1¾ cups chocolate chips
Instructions
Preheat oven to 350 degrees
Combine flour, salt, and baking soda in a bowl and whisk until combined
In another bowl, beat both sugars, applesauce, softened butter, and vanilla extract.
Add eggs and beat well
Add the dry ingredients and beat until well combined
Stir or mix in chocolate chips
Drop by spoonfuls onto a greased baking sheet
Bake 10-13 minutes, or until insides are cooked through
Enjoy!