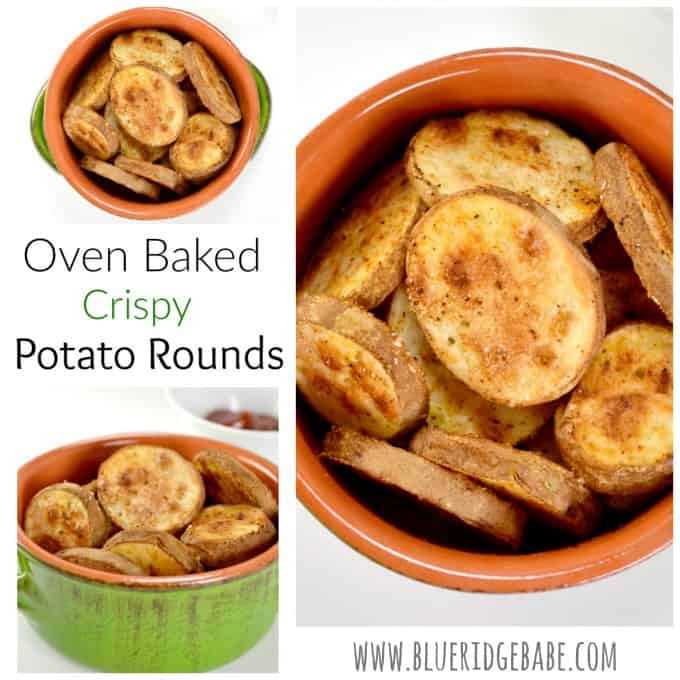 Oven baked crispy potato rounds are a great addition to any dinner. They are a lightened up comfort food made using healthier ingredients – and baked instead of fried!
When I was around 15 years old, I taught myself how to cook. What first started out as cooking lots of "comfort foods" – read lots 0f not so healthy foods – turned into slowly teaching myself how to eat healthier without sacrificing the taste.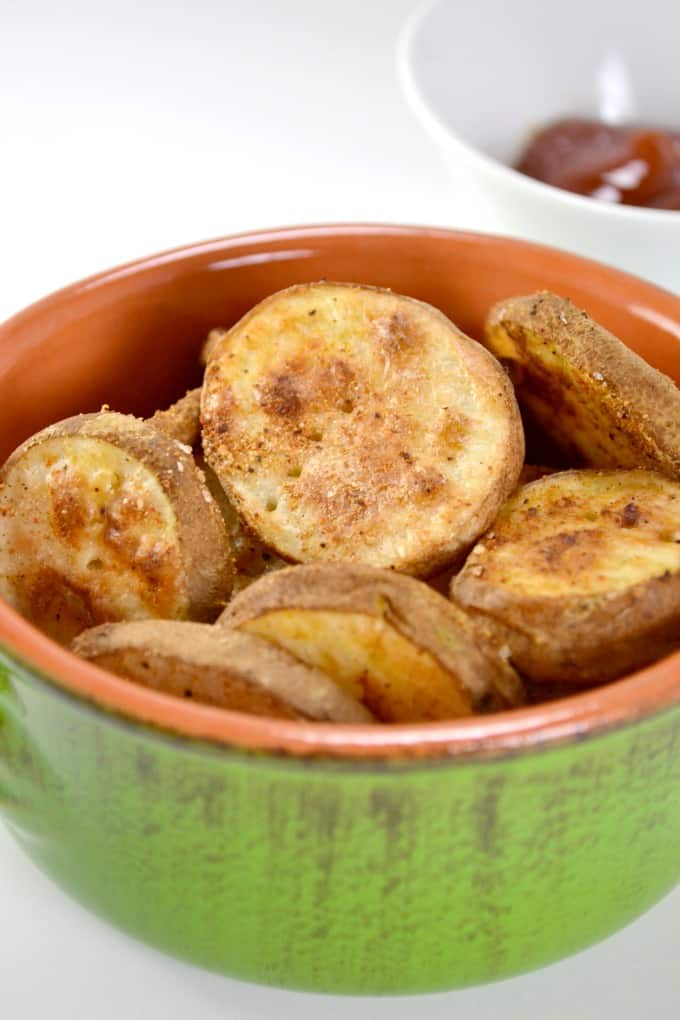 Side dishes were one of my favorite things to experiment.
I loved baking things and finding new ways to bake vegetables – and making them delicious!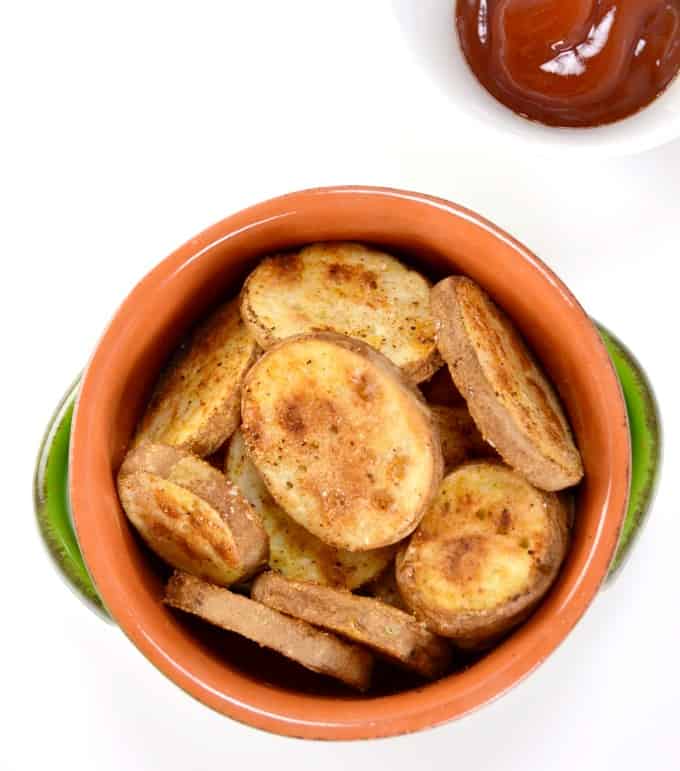 These potato rounds were one of my side dish staples when I started to cook.
Potatoes are one of my favorite foods. I love making everything from hash to roasted crispy potatoes…I could eat potatoes forever!
My husband and I have a standing joke about potatoes…he claims he hates potatoes and hated them as a child. But so far he's devoured every variation I've made…I guess I've transformed his potato hatred 😉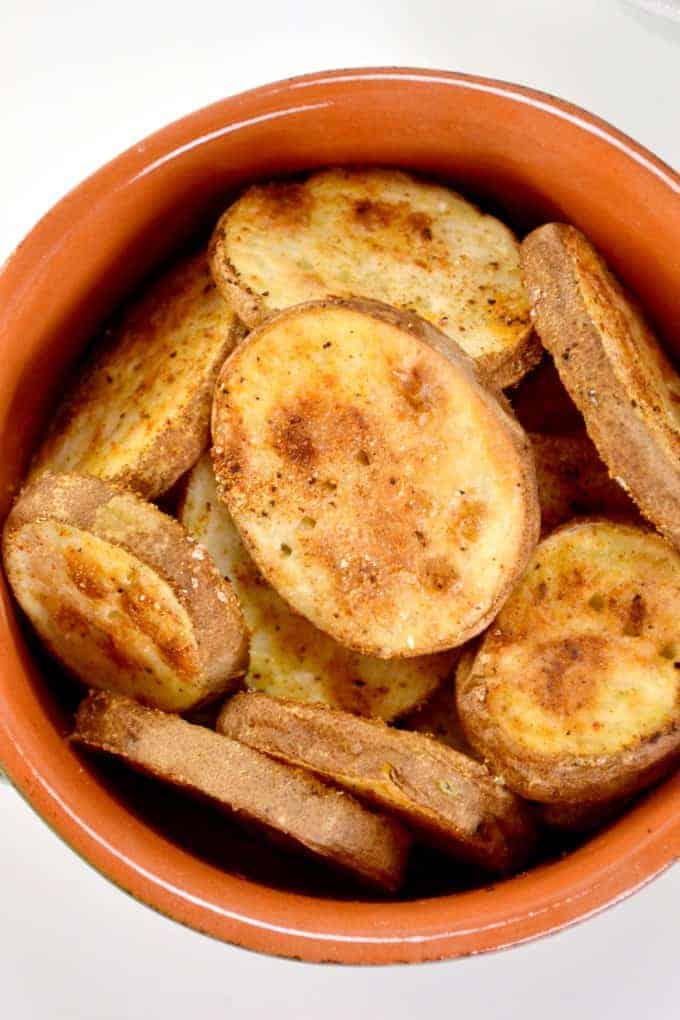 I'm about 90% sure I forgot to put olive oil on one side of the potatoes (I blame pregnant brain) but they turned out great anyways!
The secret to the crispiness is using parchment paper to bake them on!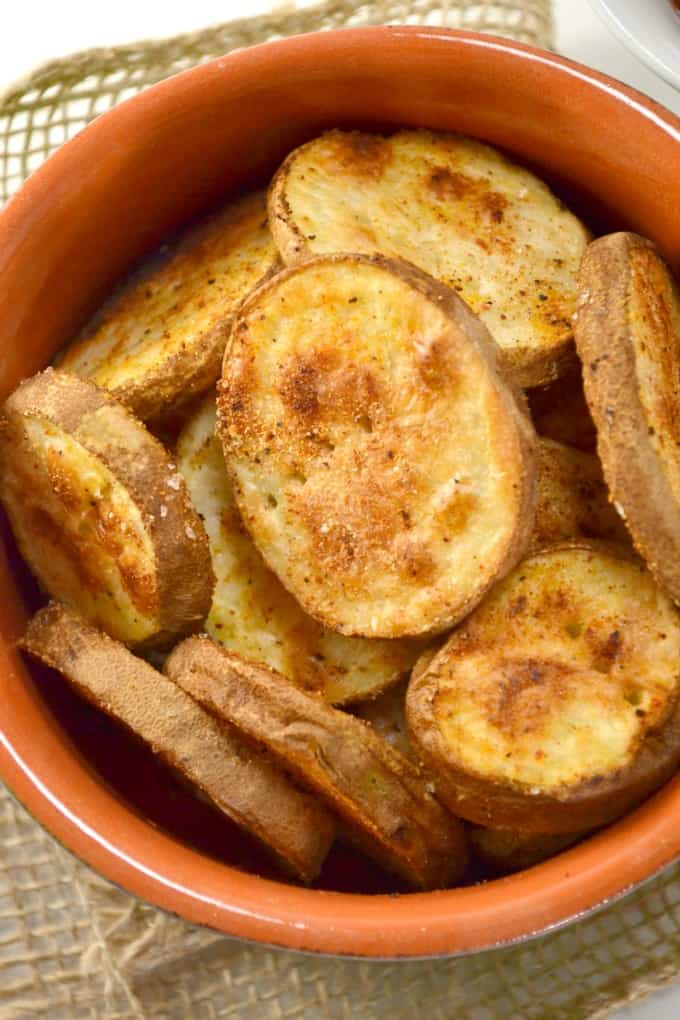 These potatoes are crispy and crunchy with just the right amount of spice.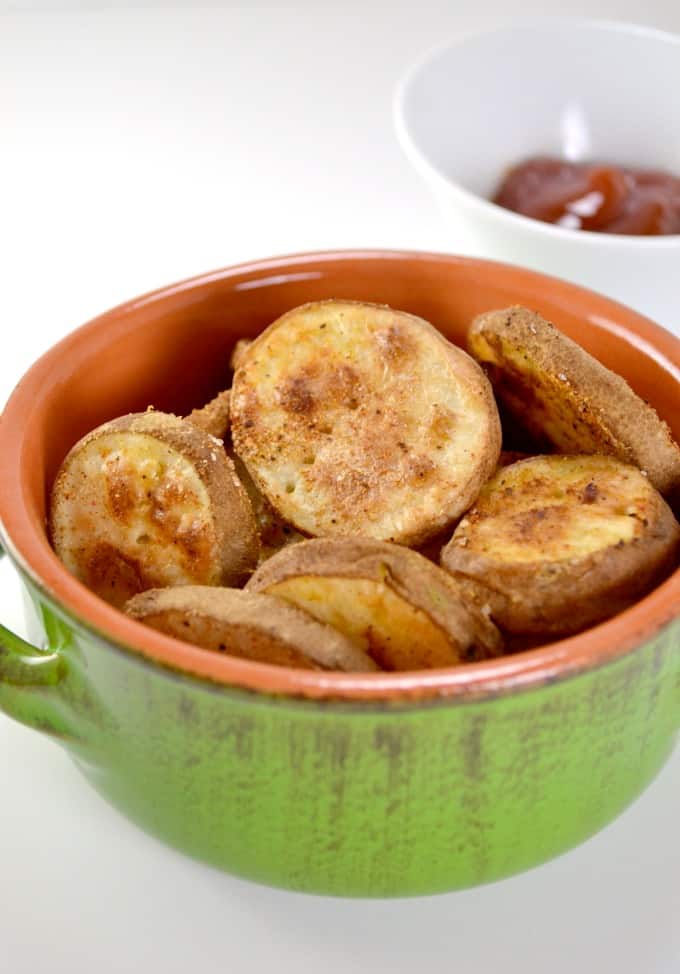 Everybody will love these potato rounds, whether kids or adults!
Serve with ketchup for an easy dinner side! I ate these for lunch with a side of baby carrots and they were delicious!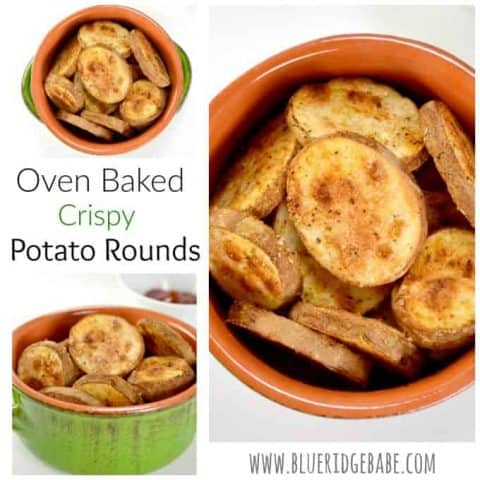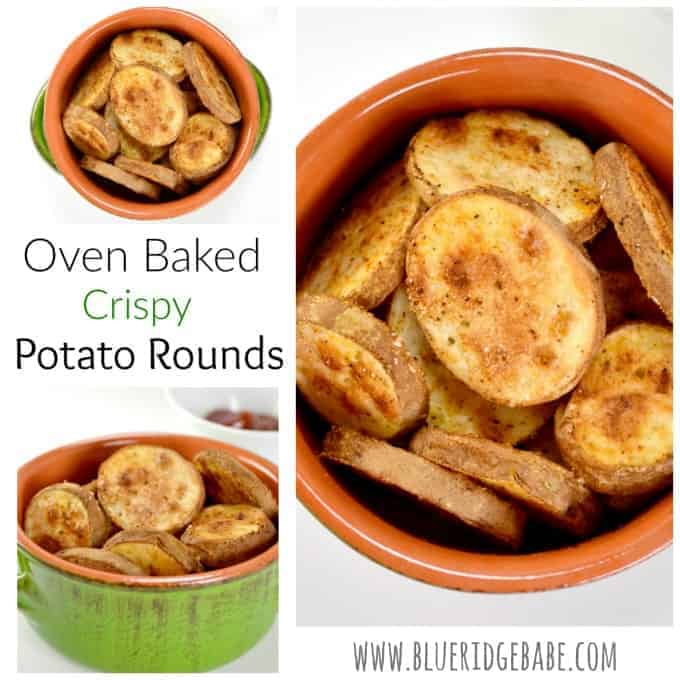 Oven Baked Crispy Potato Rounds
oven baked crispy potato rounds
Ingredients
5 small russet potatoes
olive oil
1 teaspoon sea salt
½ teaspoon pepper
1 teaspoon garlic powder
1 teaspoon onion powder
½ teaspoon cumin
½ teaspoon chili powder
Instructions
Cut russet potatoes into thin slices (see pictures for size)
Cover a large baking sheet with parchment paper, cut to fit the size of the pan
Place potato slices on the parchment paper
Using a rubber brush, spread a thin layer of olive oil over both sides of the potato slices
Combine salt, pepper, garlic powder, onion powder, cumin, and chili powder in a small cup or bowl
sprinkle mixture evenly over potatoes, flipping potatoes, to cover both sides
Bake at 450 degrees for 25-35 minutes, flipping halfway through, until crispy
Serve with ketchup and enjoy!
Nutrition Information:
Yield:

4
Serving Size:

1
Amount Per Serving:
Calories:

204
Total Fat:

4g
Saturated Fat:

1g
Trans Fat:

0g
Unsaturated Fat:

3g
Cholesterol:

0mg
Sodium:

564mg
Carbohydrates:

38g
Fiber:

4g
Sugar:

2g
Protein:

5g