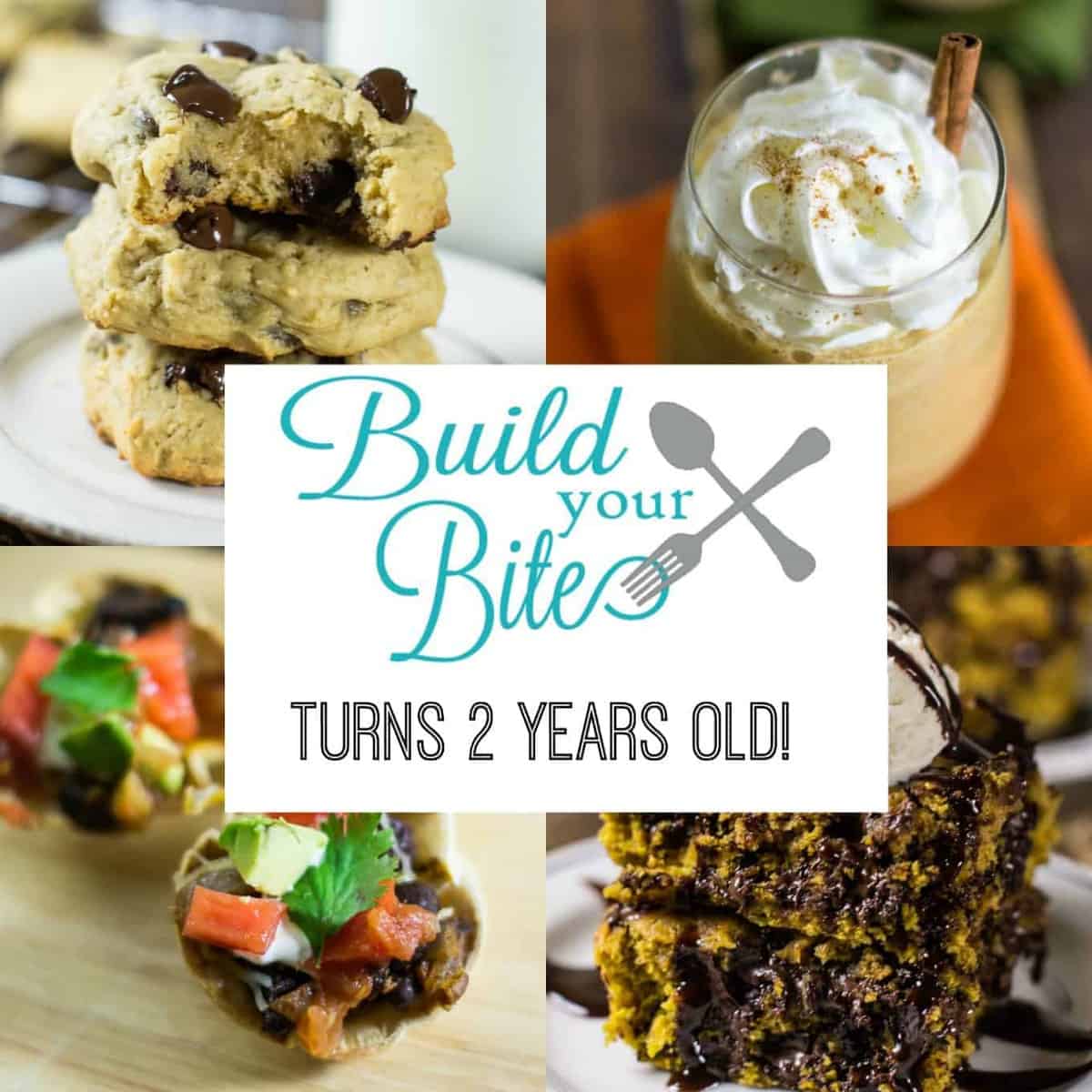 October 19th is a very special day because Build Your Bite® turns two! We are partying hard today (read: I've spent the last 3+ hours trying to convince my 2 month old that sleep is in fact something that he should do.) Hah.
It's hard to believe that just two years ago I started out on an adventure that would change my life!
I had always wanted to start my own food blog, but I was scared. I knew nothing about photography or how to build a website, get views, or basically do anything but cook. But that…well I just loved it. Something about the act of cooking just puts me in a better mood every time. I'm at my happiest when I'm cooking and at work in the kitchen!
My husband gave me the push that I needed and I finally hit publish on that first post …we all have to start somewhere!

Two years ago I was a newly engaged 20 year old staring into an unsure future. My dream had always been to be able to stay at home with my children but I didn't know how that was going to happen.
I stumbled across Pinch of Yum's income reports and realized that there were actually people out there making a living from what they loved…and I decided to take a chance and start my own blog!
Just two months after I began blogging, I got married and quit my job. 5 months after that I decided to quit college, just one semester short of graduating.
I had MANY people that told me in no uncertain terms how "stupid" I was for quitting college. I quit college not because I was failing (in fact I have always been academically smart), but because I knew that completing my degree would not mean a job that I loved, but rather a meaningless slip of paper.
I have known for years that I didn't want to be stuck in a career that I hated. I wanted to find a way to make money doing what I love. My husband backed me 1000% on my dream and so Build Your Bite was born.
It's been many many hours of work without pay, frustration, and happiness all tied up in one. I couldn't imagine a more fulfilling career, no matter the challenges.
One of the hardest misconceptions of being a blogger is that people don't really understand how much work it really is. On the outside it looks like a pretty sweet gig, but on the inside it is lots of hours spent on things like technical issues and hundreds of hours spent submitting your recipes to sites in hopes of getting traffic.
It is by no means a get rich quick scheme, but it is possible to make money blogging. I would LOVE to hear from all the bloggers out there about their first few years blogging. Those first years are the hardest, when you are pouring yourself into your work without seeing one penny in return. I wanted to quit hundreds of times…but I never did. Instead, I just took a step back until I was ready to dive back in again.
I am now a stay at home mom to this sweet boy. Taking care of a baby and working at the same time is no joke. Some days are so hard, but it is totally worth it. I love the flexibility of blogging, although that means that I have to work many nights and weekends. But, as the old saying goes.. "choose a job you love, and you will never have to work a day in your life."
To celebrate 2 years (and over 1 million page views in the last year), I'm counting down my 5 most popular posts from the last year.
Let me know in the comments which one is your favorite or which recipe you want to try!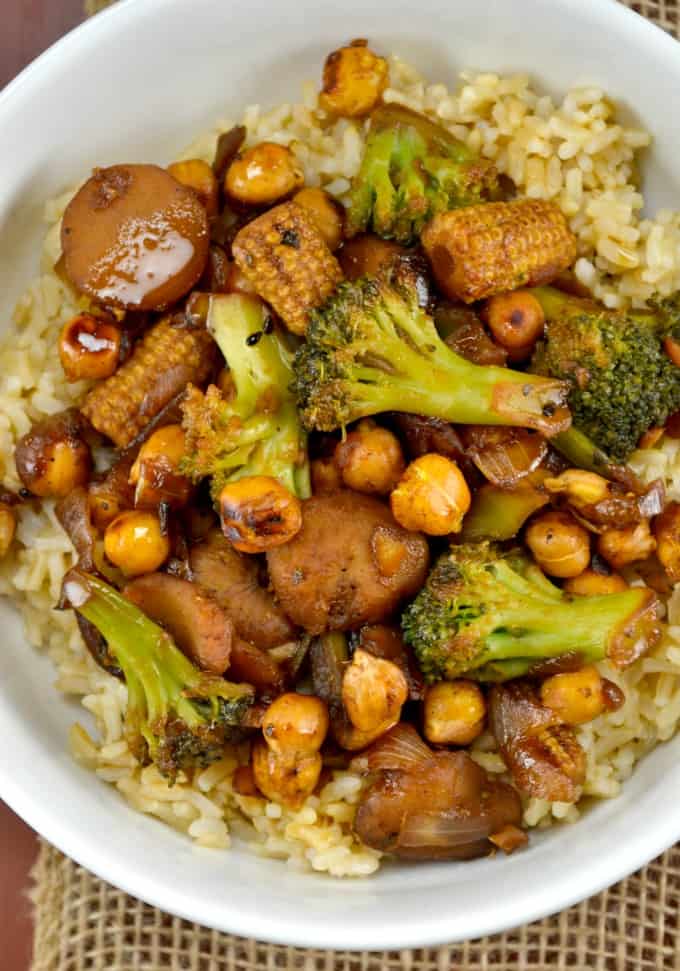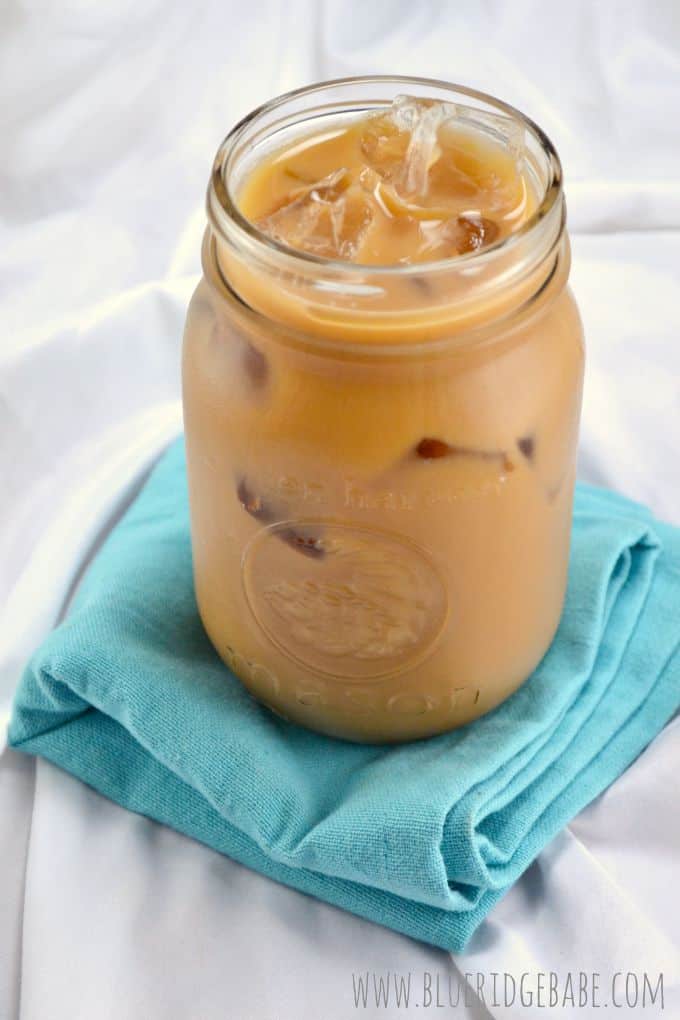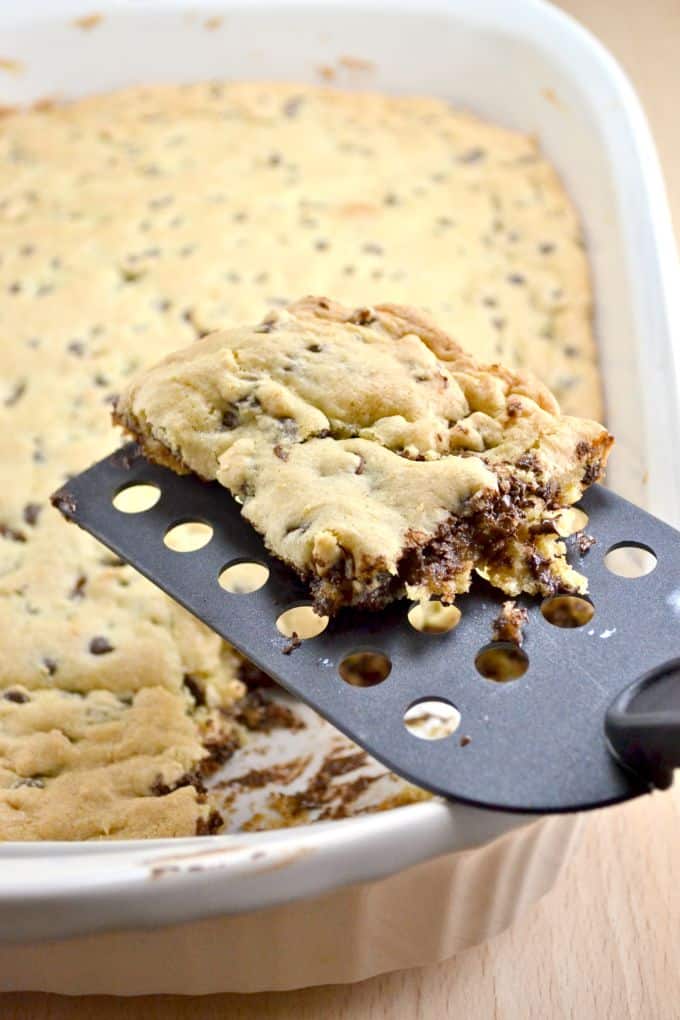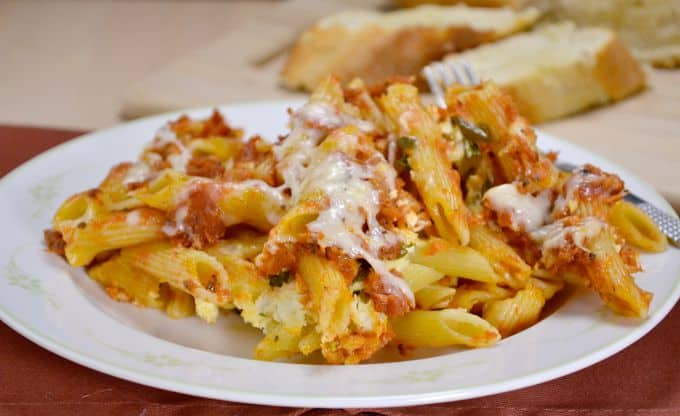 Last of all, I wanted to say a big THANK YOU to all the readers of this blog. I hope you enjoy the recipes (and let me know by comment or email!) and here's to many more Build Your Bite birthdays.
much love,
Joy
MORE FOOD BLOGGING POSTS