This instant iced coffee recipe is a game changer!
I have made this every day for years and I never tire of it.
If you love to drink iced coffee, this will change your life!
Learn how to make iced coffee in less than a minute!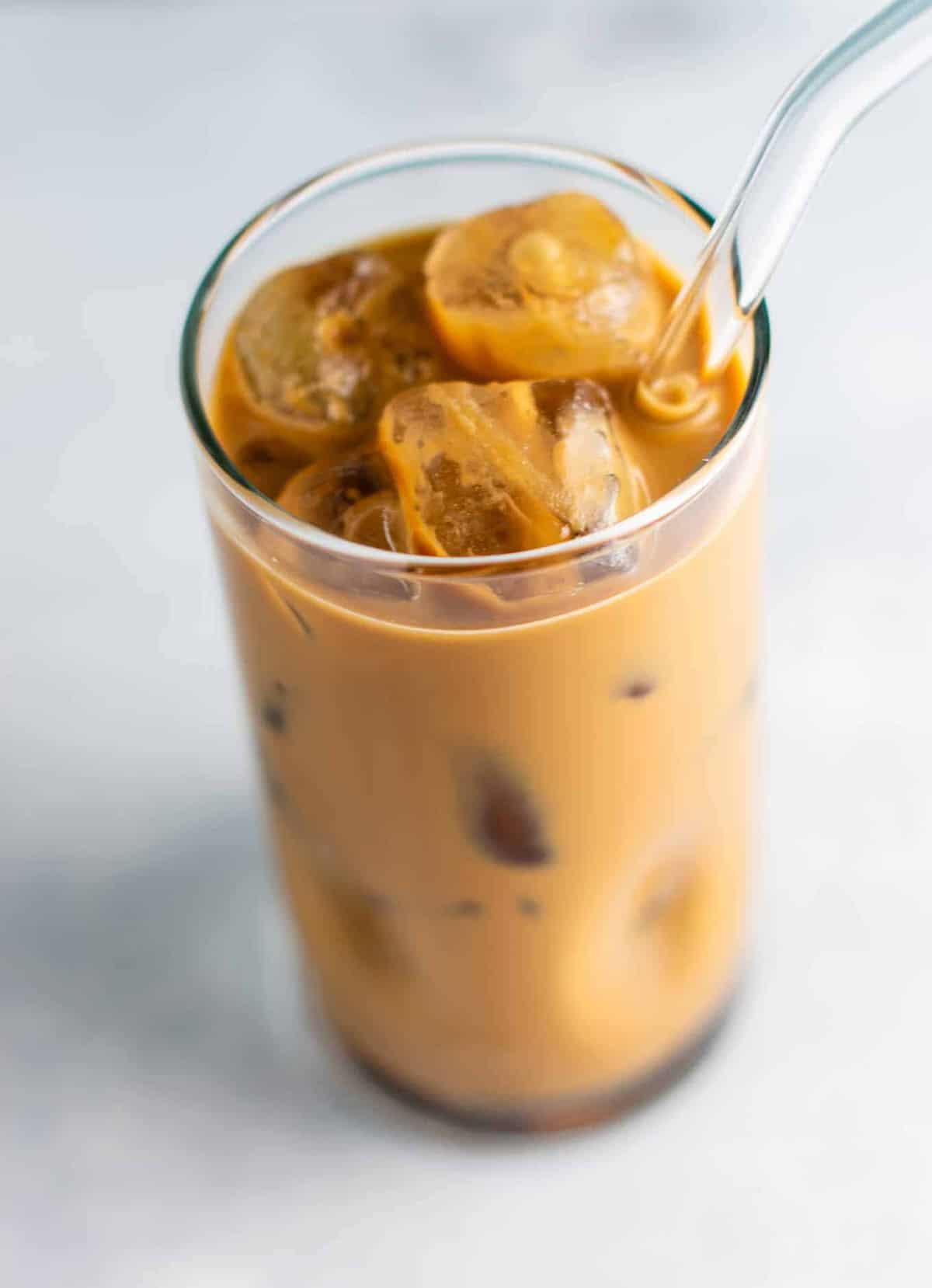 When I first started my blog, the very first recipe that I shared was this iced coffee recipe.
I had only tried it for the first time a few months ago, and it was safe to say that I was head over heels in love.
This recipe quite literally changed my life.
And I cannot get enough!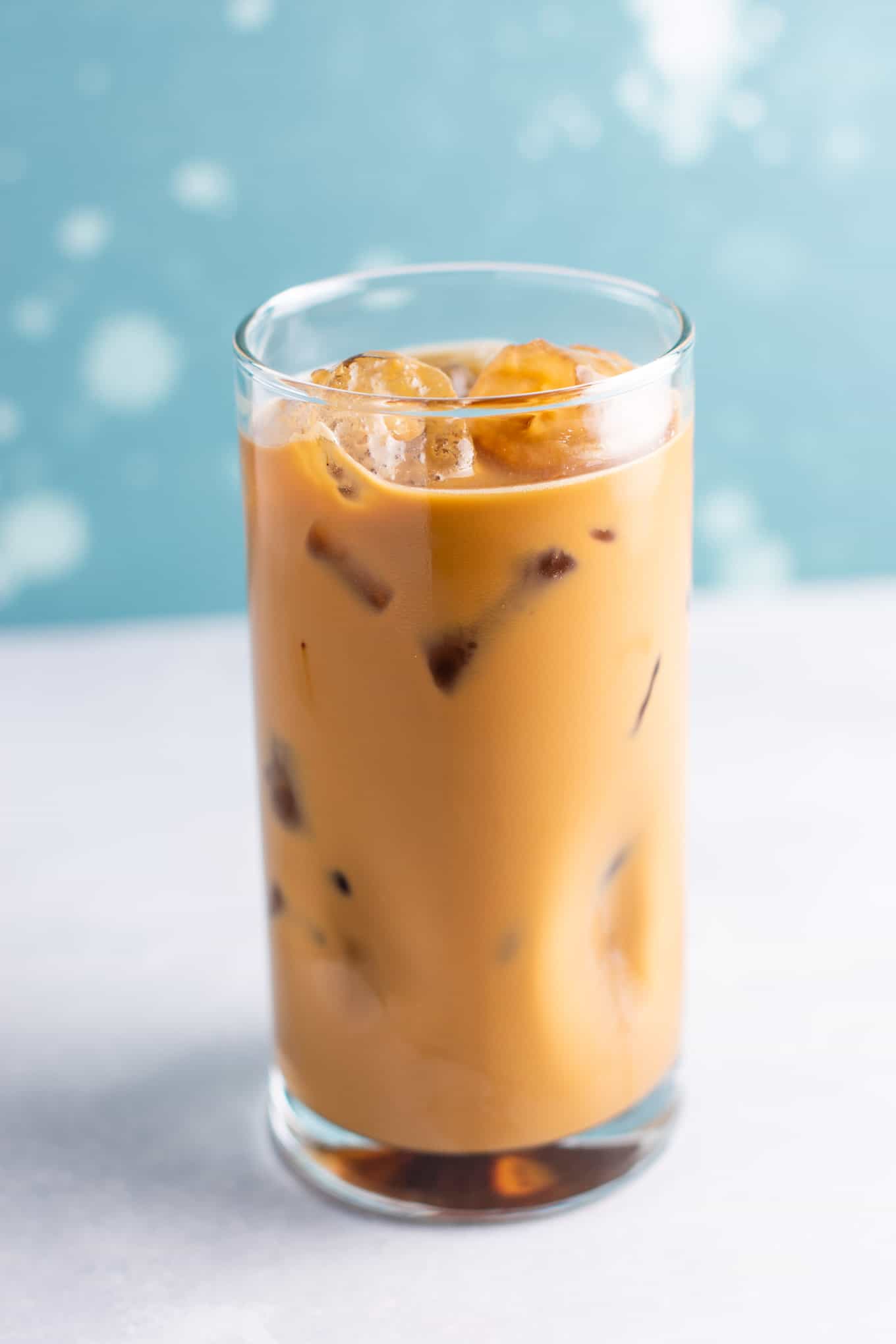 I have drank this instant coffee multiple times a day for four years now and never get sick of it.
I'll admit, before I tried this iced coffee recipe, I actually was not a regular coffee drinker.
I didn't like hot coffee, didn't want to pay for coffee at Starbucks, and had never found a way to make delicious cold coffee at home.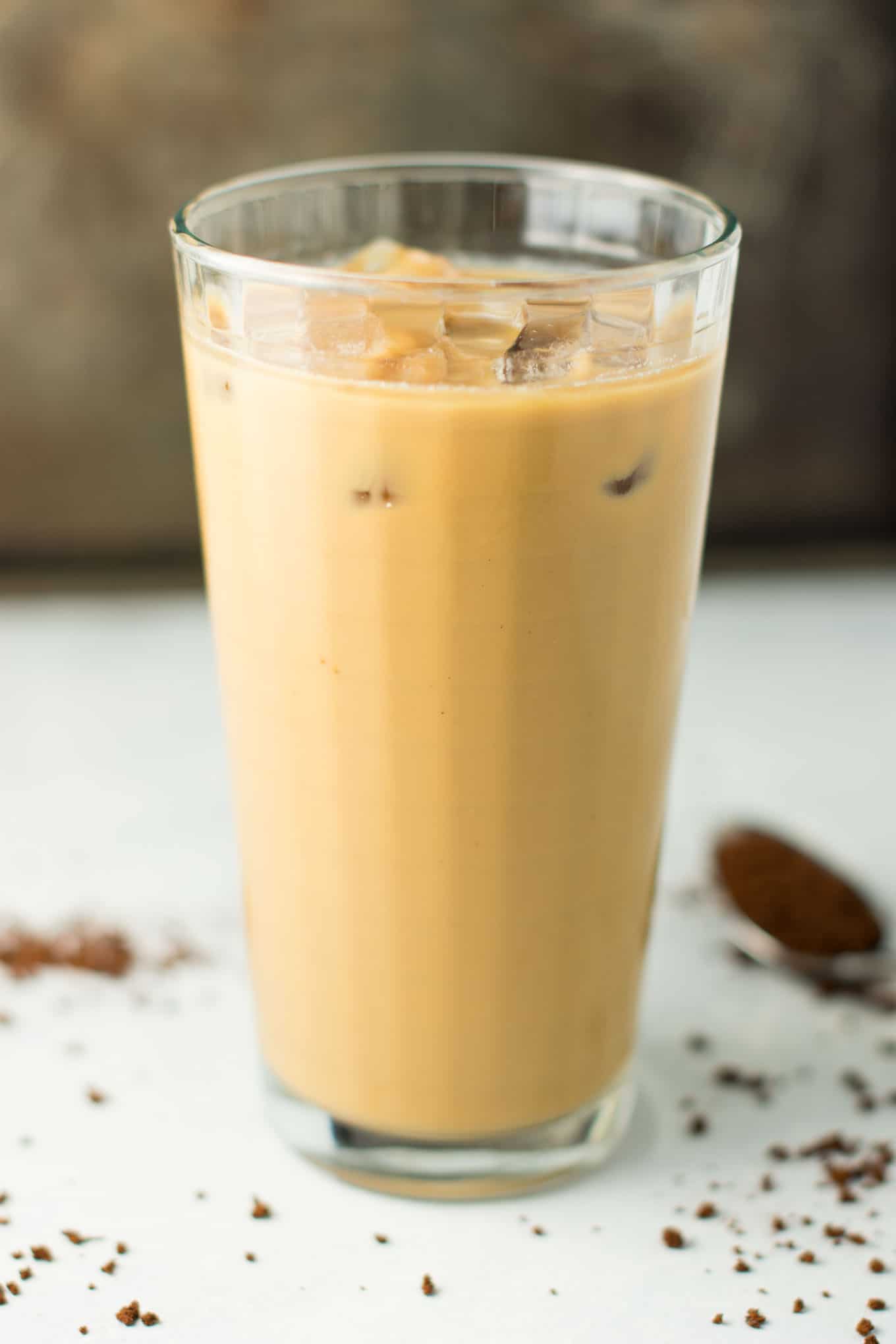 I'm convinced that 99% of people don't know about this iced coffee hack that has changed my life.
I honestly prefer making this coffee to buying coffee anywhere out, as I can customize it to be as strong as I want and use healthier creamer options that don't leave me feeling bad.
My personal favorites are almond and soy milk and almond milk creamers.
You can find them just about anywhere these days: walmart, target, kroger, etc.
Too much dairy doesn't do well with my stomach, so I love that these creamers are so affordable and easy to find.
They are sweet enough and taste yummy, but aren't packed full of sugar and artificial flavor.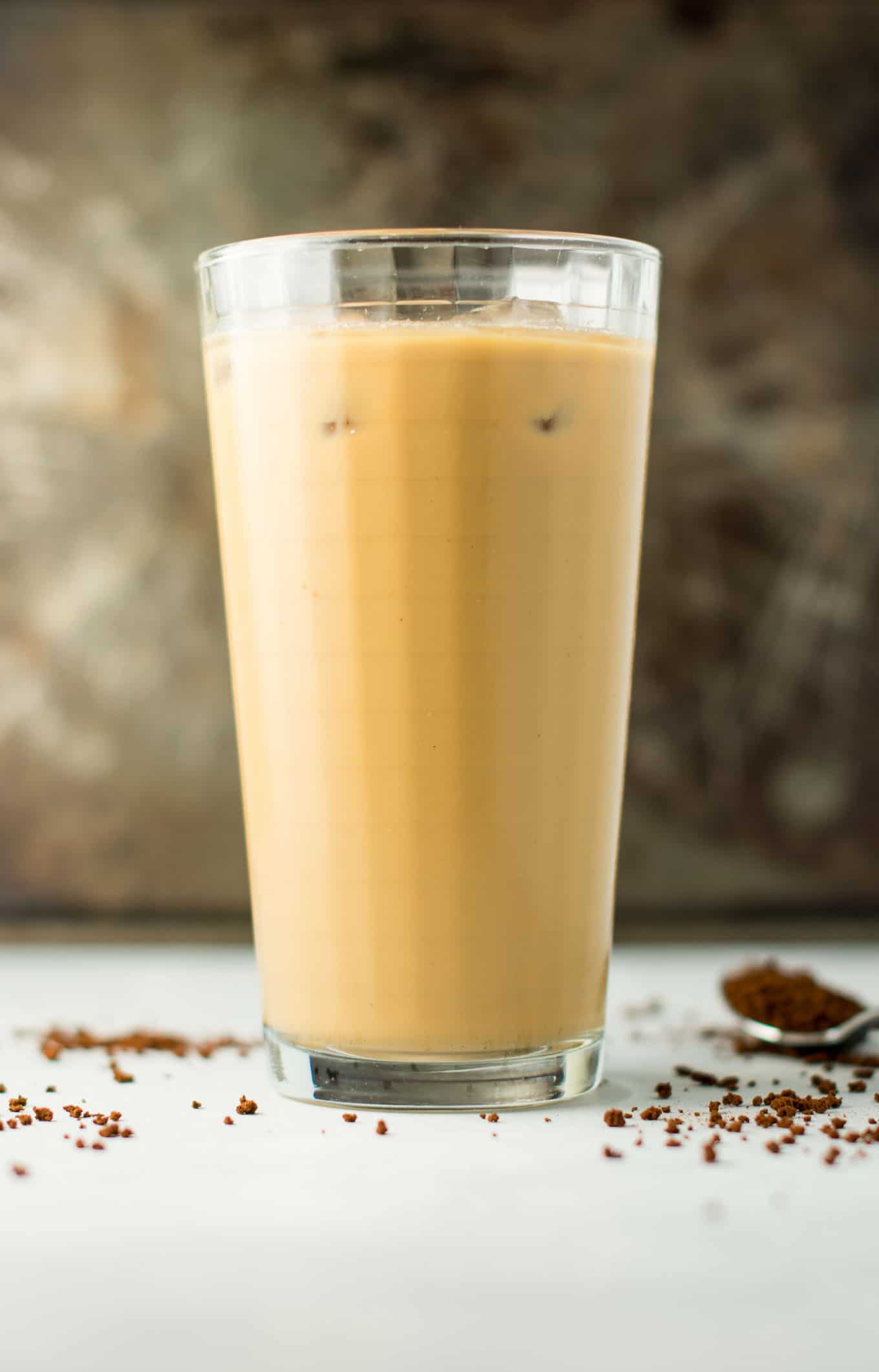 You'll be surprised how simple this little trick is, but once I discovered it I've been making iced coffee a LOT more frequently because of how easy it is!
How to make iced coffee:
I have always loved iced coffee, but never wanted to spend the time brewing and cooling it.
Even if I did do this, it wouldn't last more than a week or two before I forgot and didn't want to go through the hassle of brewing coffee every night, cooling it, and putting it in a mason jar.
Often I would buy iced coffee out, filled with sugar and artificial additives.
I was addicted to frappuccinos in high school!
When my husband discovered how to make this coffee, my life was changed.I now drink it literally every day!
This recipe turned me into an iced coffee addict.
It doesn't matter if it's summer or winter, you'll find me sipping on a glass of iced coffee year round.
My husband is the same way about his hot coffee, and I tease him about it every summer.
I feel like most people prefer one way to the other! Do you?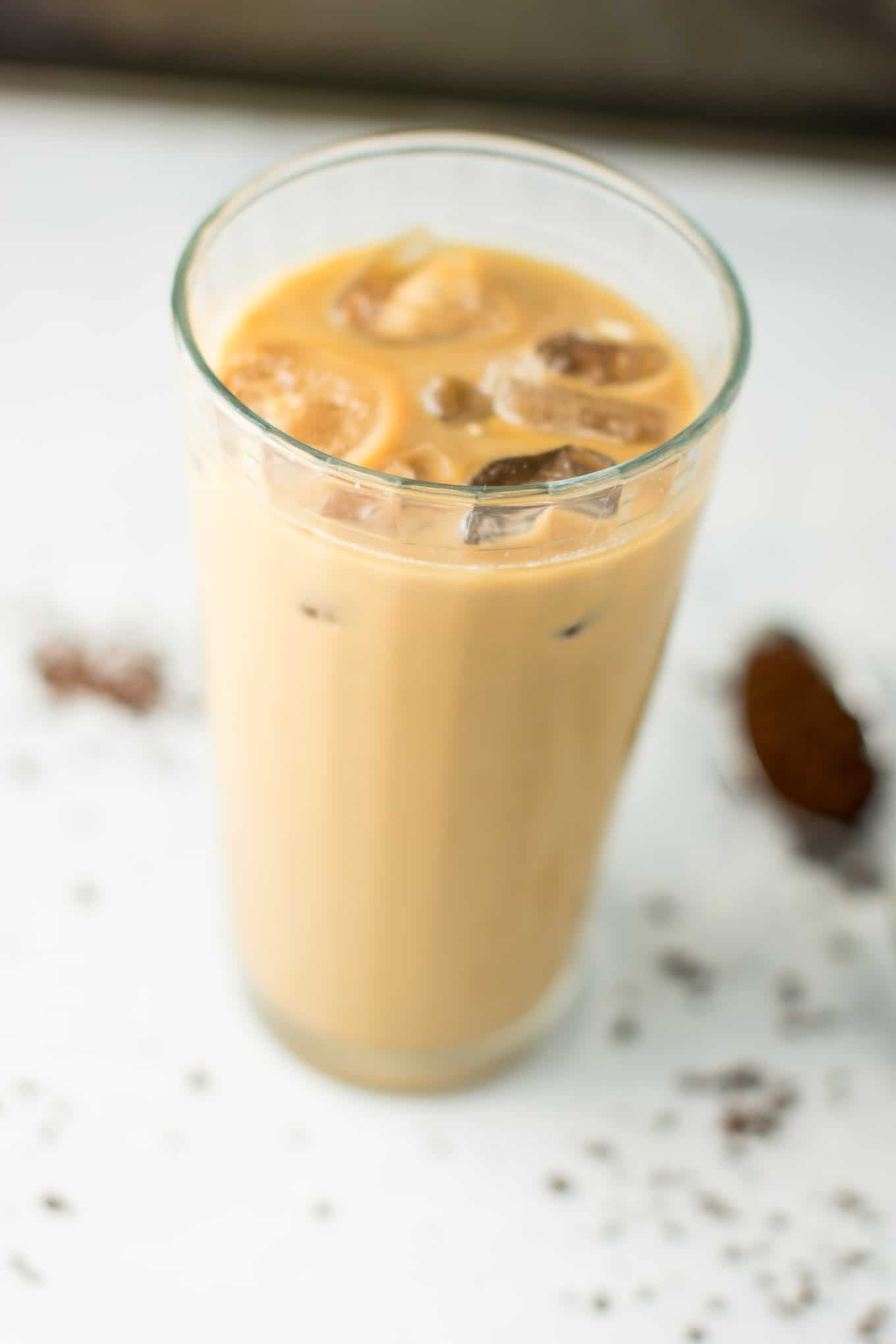 I actually prefer my homemade coffee to anything I've bought at Starbucks, etc.
When we travel, I take my favorite instant coffee with me, and if it's a long trip I will make up several coffees and take them in the cooler so that I can get my iced coffee fix.
This coffee is rich, flavorful, not too sweet, and best of all only takes a minute to make!
No brewing required for this recipe.
I'm honest when I say that I prefer my own coffee to anything bought out.
I still love some Starbucks drinks, but for everyday drinking, this coffee wins hands down.
It is my perfect coffee and takes just minutes to make at home!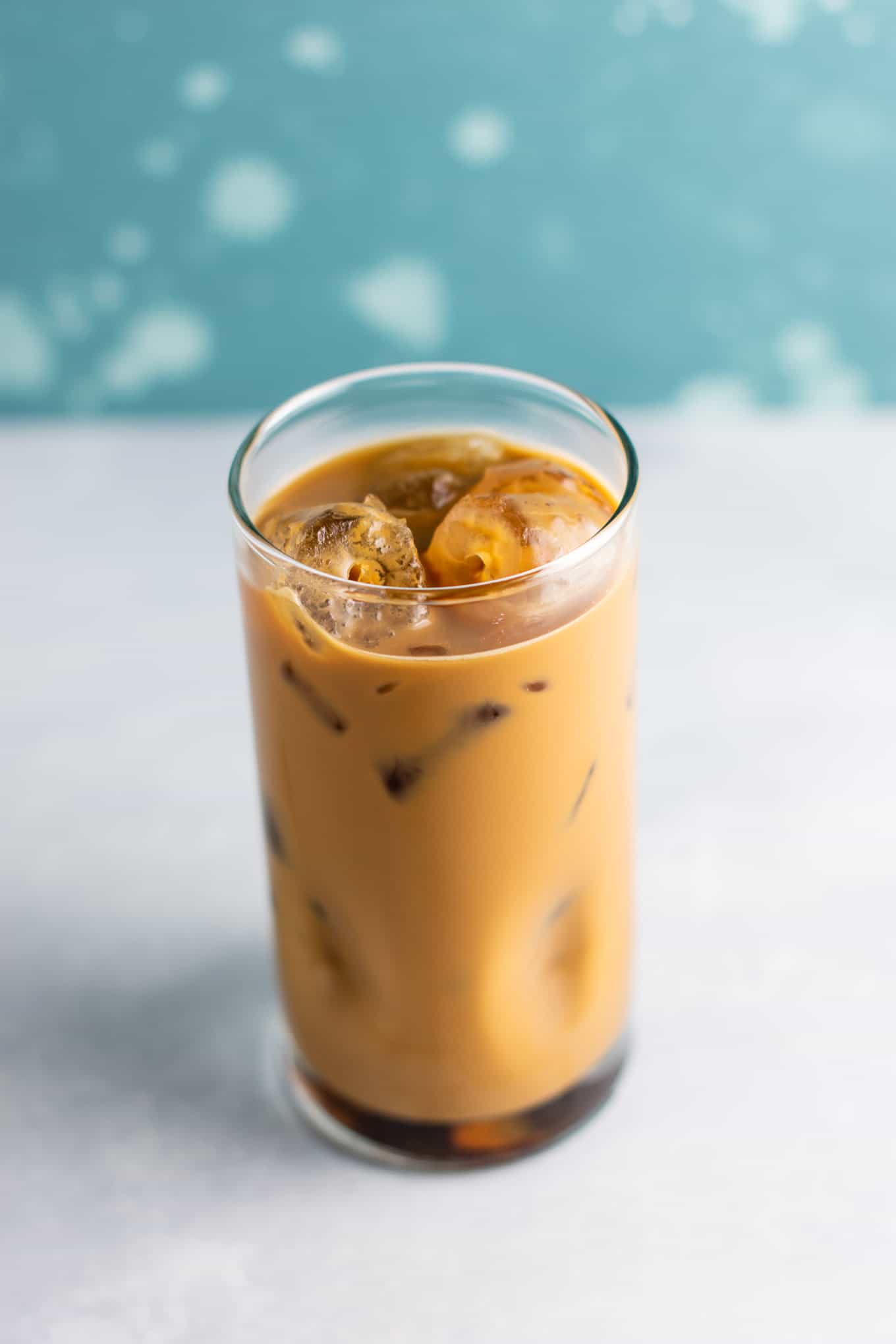 If you're a regular coffee buyer, this could save you tons of money each week!
Have you ever mathed out how much you spend buying coffee out?
I bet it is a lot! With costs anywhere from $3 – $5 or more, it can add up fast.
Make instant coffee without hot water
You know how you've always been told that instant coffee had to be made hot?
Well it also makes iced coffee! Just mix cold water with instant coffee grounds, add some creamer, and stir.
It can take a minute or two for the coffee to dissolve, but it does!
I usually stir mine up, go do something else for a minute or so, then come back and stir a little more and it is ready!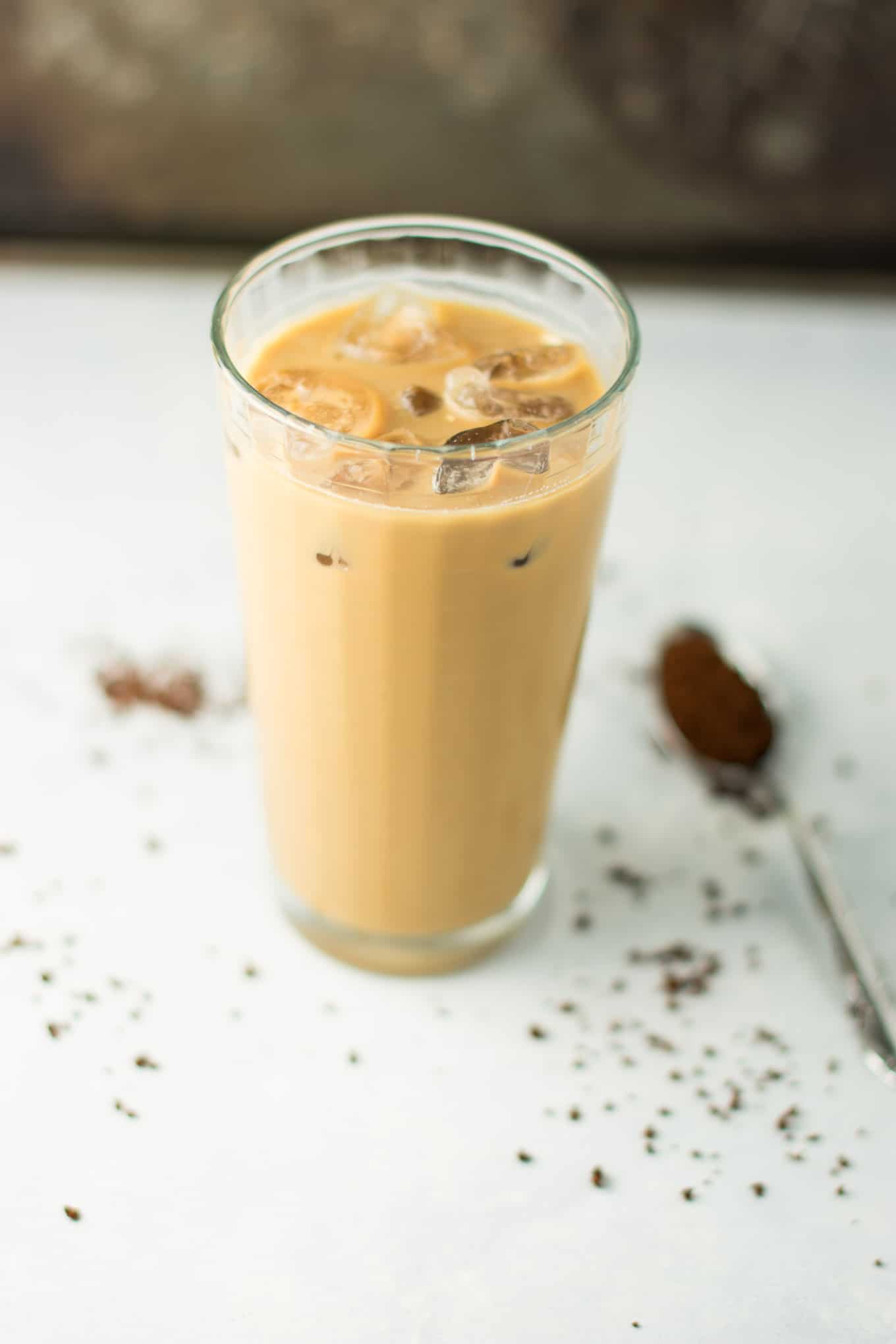 Add ice and you have an iced coffee recipe that's not only cheap and convenient, but much healthier for you too!
Are you making this recipe? Be sure to tag me on instagram @buildyourbite and hashtag #buildyourbite with your recipe pictures!
Instant iced coffee recipe:
Yield: 1 cup of coffee
Instant Iced Coffee
Learn how to make iced coffee at home in less than two minutes with this simple trick

Prep Time 2 minutes

Total Time 2 minutes
Ingredients
1-3 teaspoons instant coffee grounds (to your preference)
Cold water
Your favorite creamer (I love almond and soy creamers)
Ice
Instructions
Add instant coffee grounds and creamer to a glass and stir well (I use around 4-6 tablespoons of creamer, just experiment until you get your desired sweetness)
Fill glass with cold water (1 - 2 cups, based on how strong you want it)
Stir constantly and allow coffee to fully dissolve (can take a few minutes)
Add ice and enjoy!
Nutrition Information:
Yield:
1
Serving Size:
1
Amount Per Serving:Calories: 28 Total Fat: 2g Saturated Fat: 1g Trans Fat: 0g Unsaturated Fat: 1g Cholesterol: 0mg Sodium: 29mg Carbohydrates: 2g Fiber: 0g Sugar: 0g Protein: 0g


Did you make this recipe? Be sure to leave a star rating below!