This healthy instant iced coffee recipe was a game changer for me! Ready in less than a minute and perfect for all you fellow iced coffee lovers!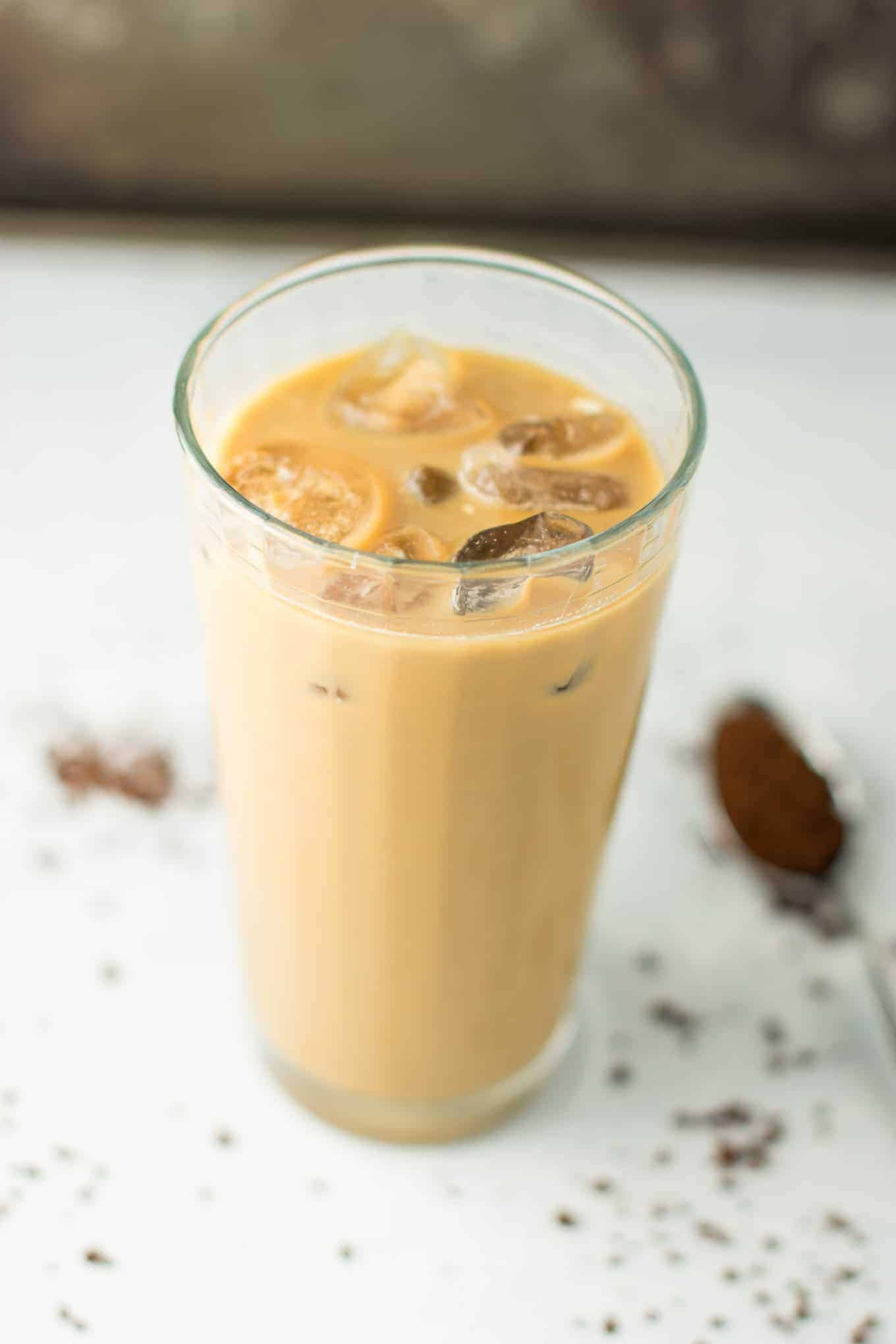 When I first started my blog, the very first recipe that I shared was this iced coffee.
Today I'm spiffing up the pictures and sharing it again.
Why, you ask? Because it's SO GOOD.
As in I have drank this coffee multiple times a day for three years now and never get sick of it.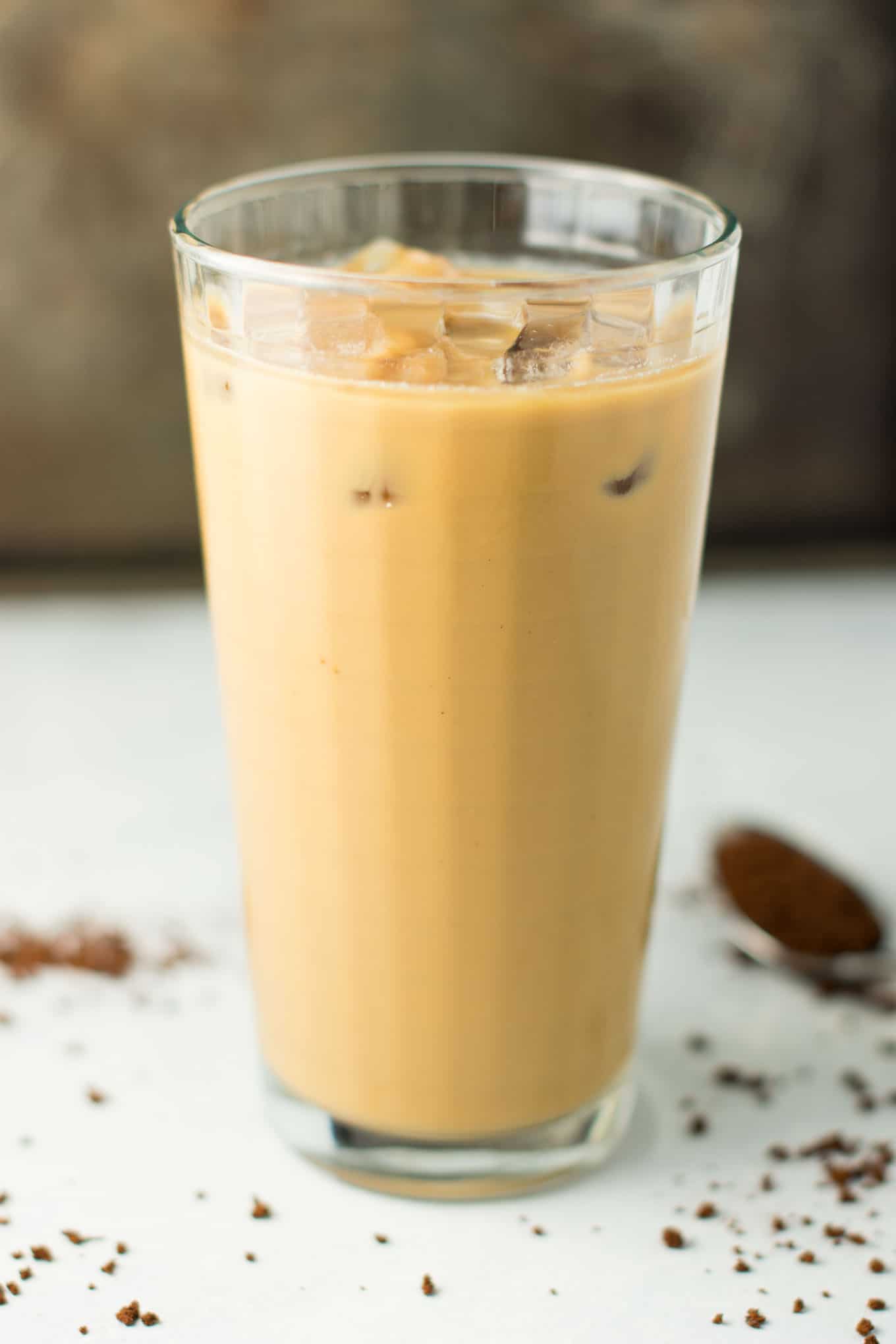 And I'm convinced that 99% of people don't know about this iced coffee hack that has changed my life.
I honestly prefer making this coffee to buying coffee anywhere out, as I can customize it to be as strong as I want and use healthier creamer options that don't leave me feeling bad.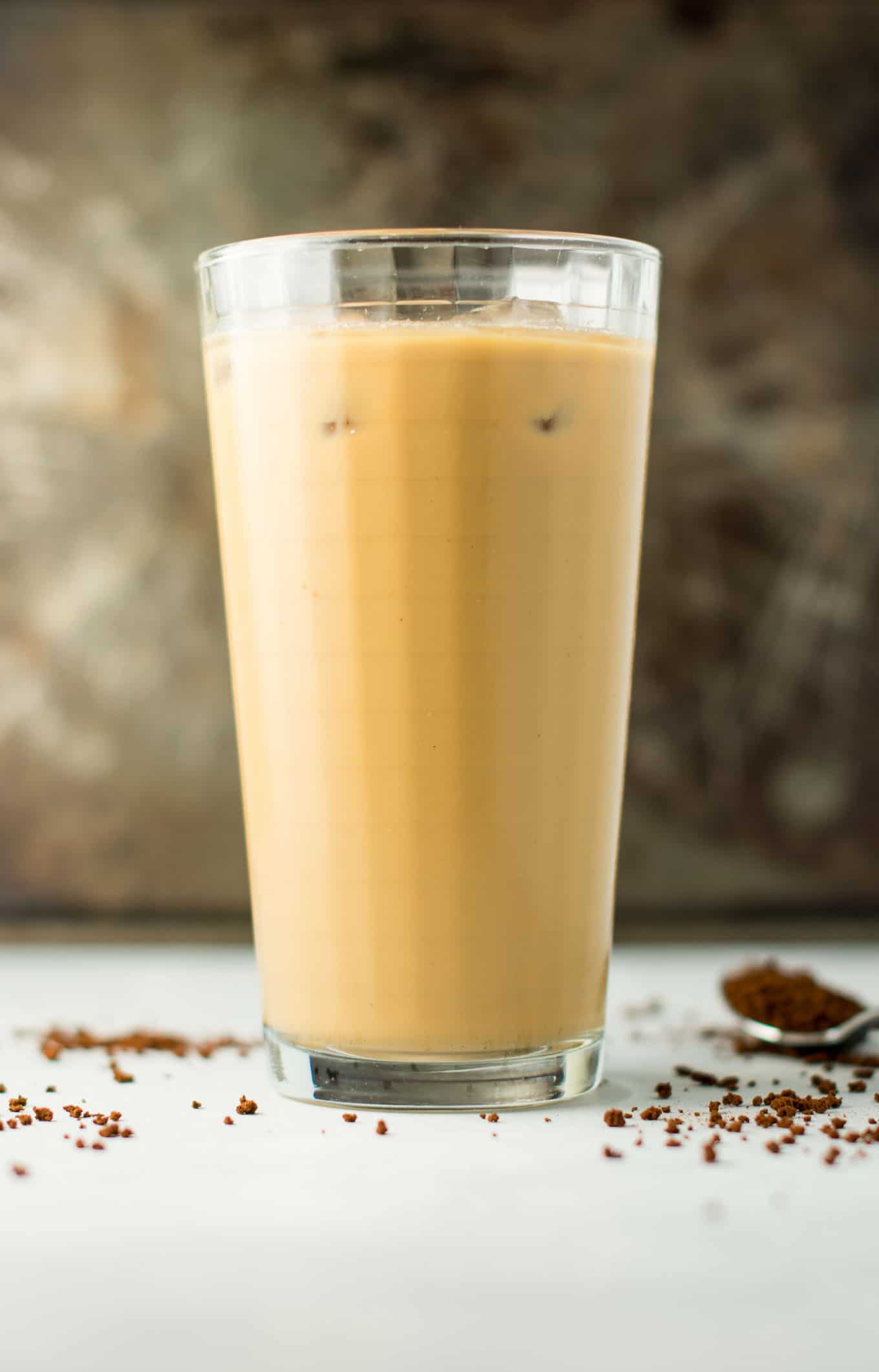 You'll be surprised how simple this little trick is, but once I discovered it I've been making iced coffee a LOT more frequently because of how easy it is!
I have always loved iced coffee, but never wanted to spend the time brewing and cooling it.
Often I would buy iced coffee out, filled with sugar and artificial additives.
When my husband discovered how to make this coffee, my life was changed.
I now drink it literally every day!
This recipe turned me into an iced coffee addict.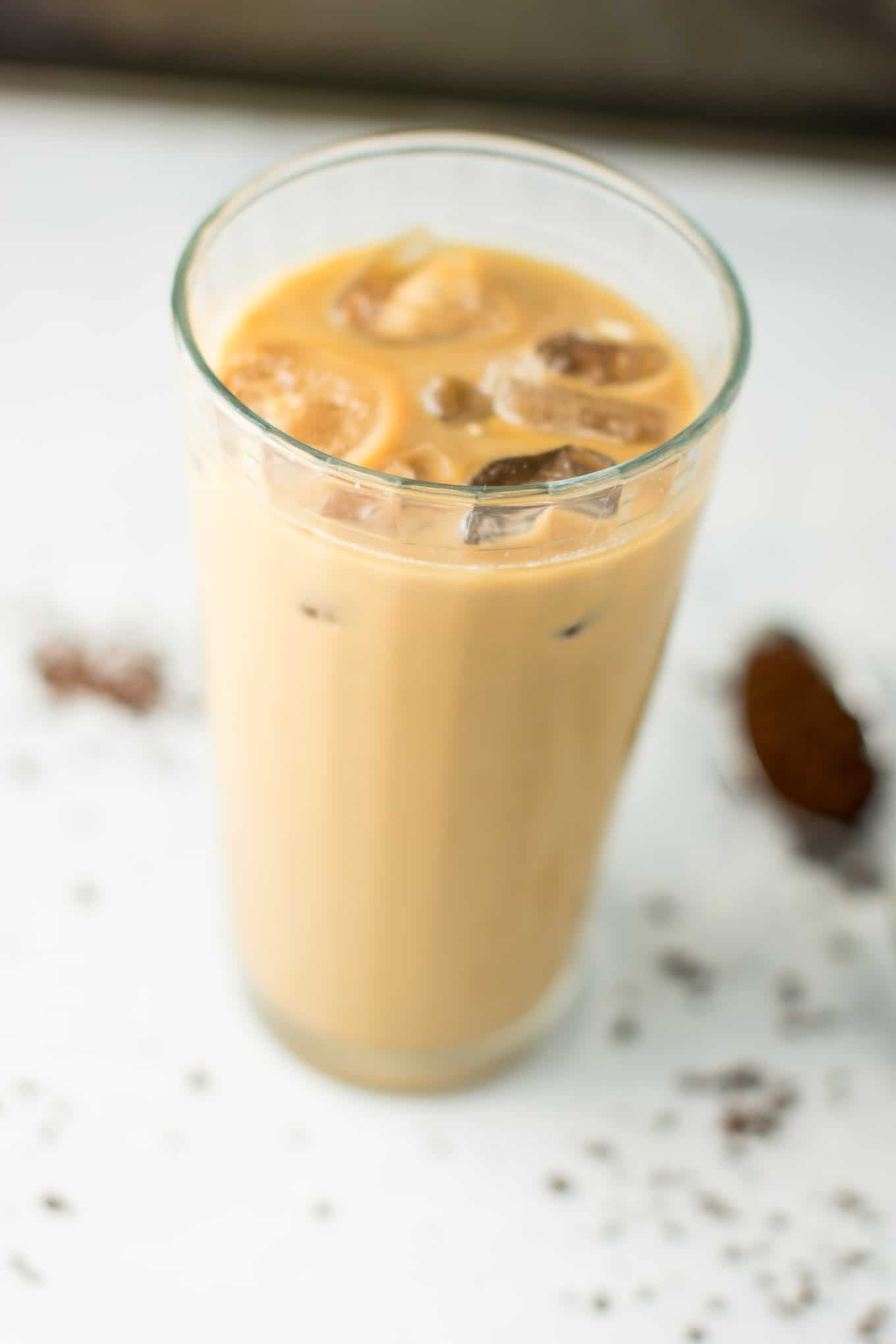 I actually prefer my homemade coffee to anything I've bought at Starbucks, etc.
It is rich, flavorful, not too sweet, (vegan!), and best of all only takes 2 minutes to make!
No brewing required for this recipe!
I'm honest when I say that I prefer my own coffee to anything bought out.
It is my perfect coffee and takes just minutes to make at home!
If you're a regular coffee buyer, this could save you tons of money each week!
You know how you've always been told that instant coffee had to be made hot?
Well it also makes iced coffee! Just mix cold water with instant coffee grounds, add some creamer, and stir.
It can take a minute or two for the coffee to dissolve, but it does!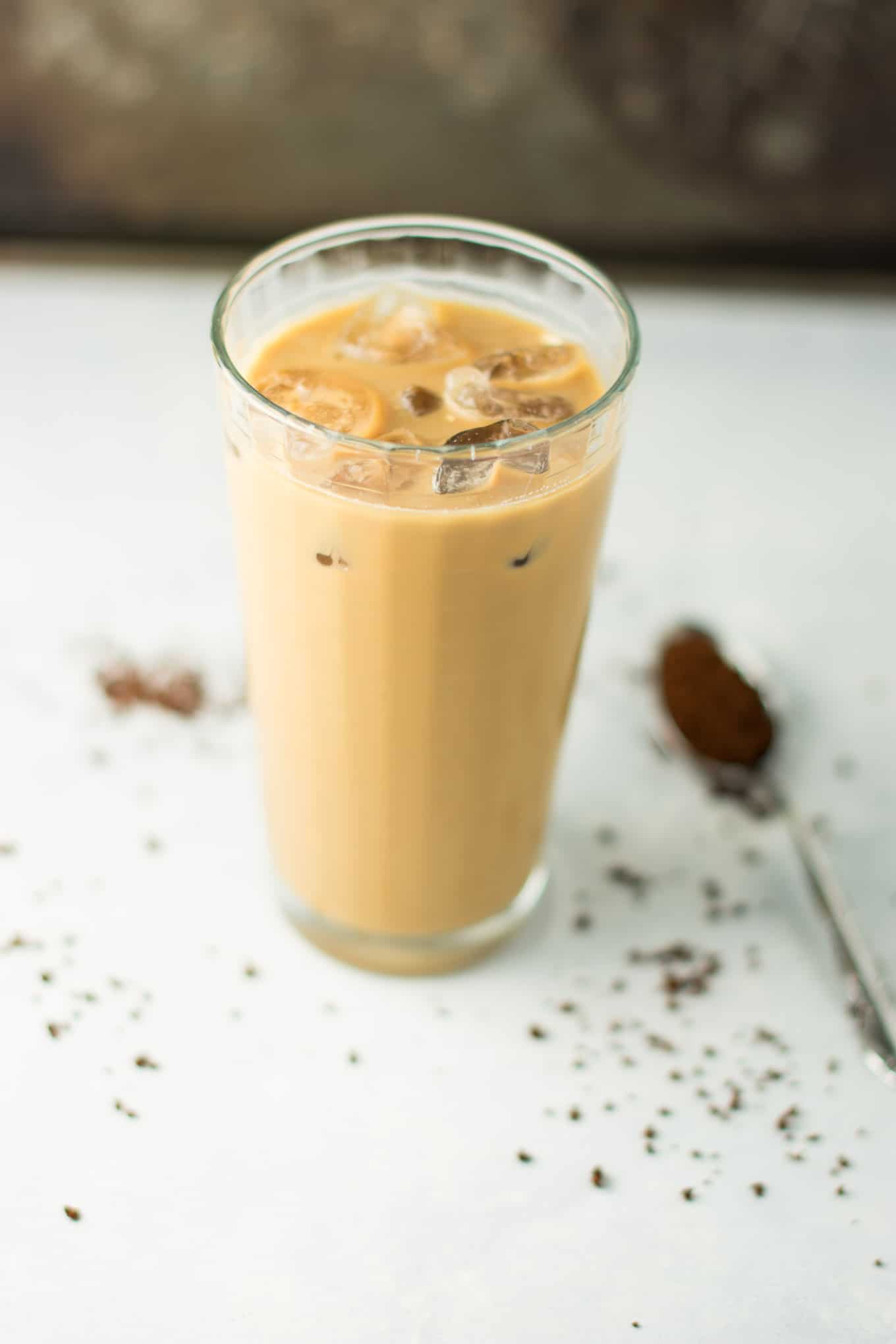 Add ice and you have a healthy iced coffee recipe that's not only cheap and convenient, but much healthier for you too!
If you know someone that loves iced coffee, be sure to send them this recipe, and RUN to go make yourself a glass.
Let me know how you like it in the comments below!
PIN this healthy instant iced coffee recipe for later:
Healthy Instant Iced Coffee
Ingredients
1-3 teaspoons instant coffee grounds (to your preference)
Cold water
Almond creamer or soy creamer, to taste (I love Silk brand)
Ice
Directions
Add instant coffee grounds and creamer to a glass and stir well (I use around 4-6 tablespoons of creamer, just experiment until you get your desired sweetness)
Fill glass ¾ of the way full with cold water
Stir well and allow coffee to fully dissolve (can take a few minutes)
Add ice and enjoy!
Recipe Notes
I love Silk creamer - both the almond and soy ones are delicious!
Loading nutrition data...