This instant iced coffee recipe is a game changer! I have made this every day for 6 years and I never tire of it. If you love to drink iced coffee, this will change your life! Learn how to make iced coffee in less than a minute!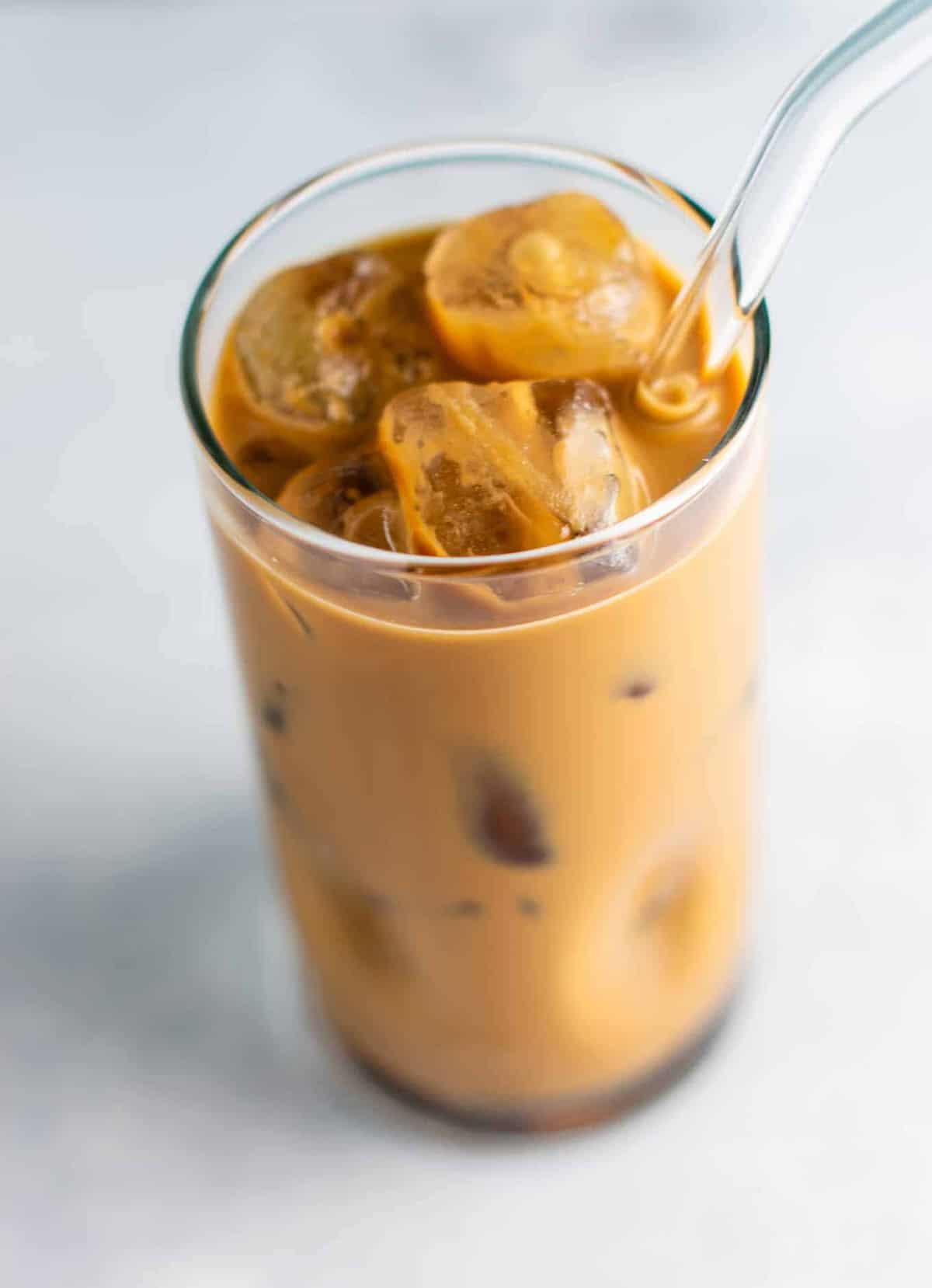 When I first started my blog almost 6 years ago, the very first recipe that I shared was this iced coffee recipe.
I had only tried it for the first time a few months ago, and it was safe to say that I was head over heels in love.
This recipe quite literally changed my life.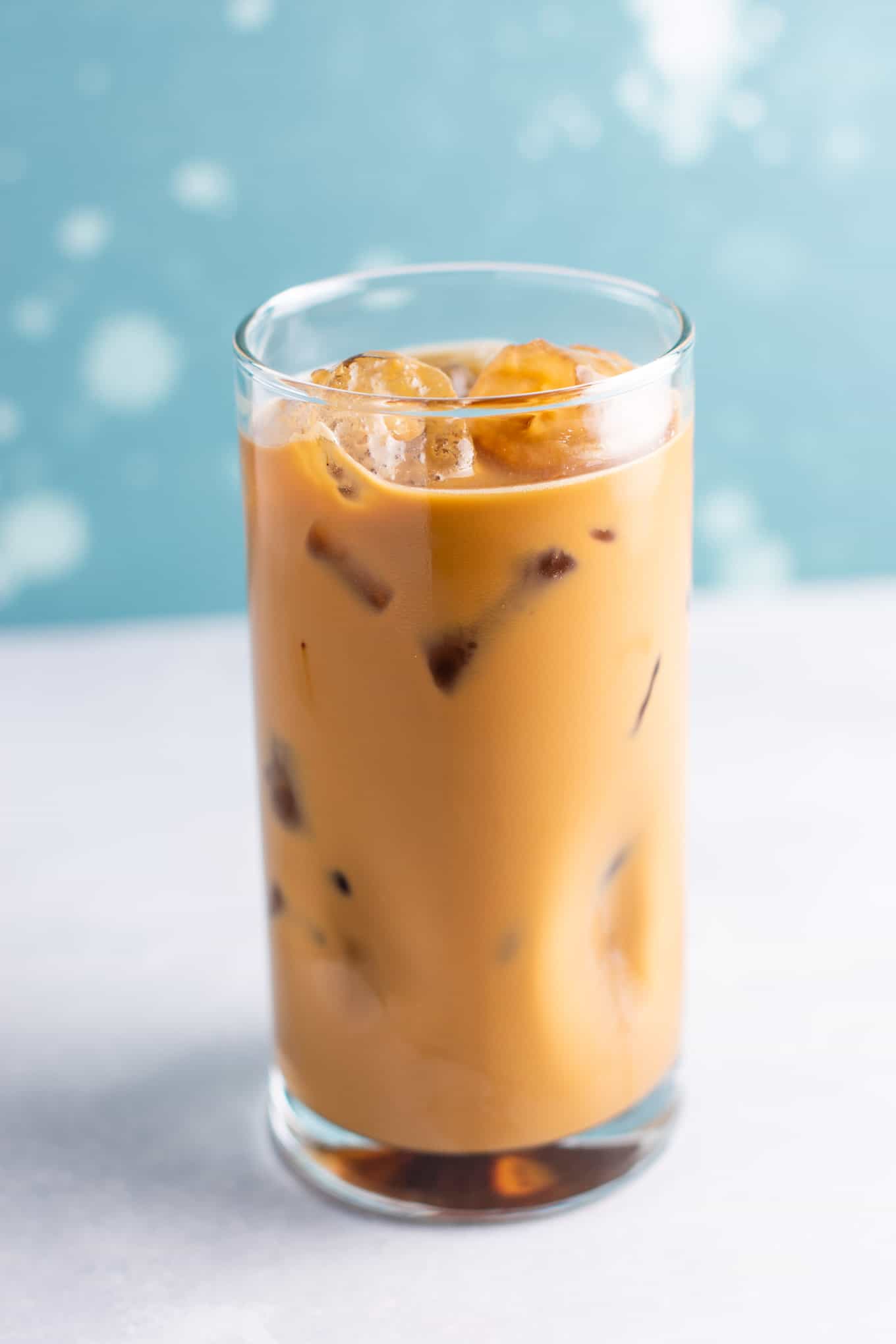 I have drank this instant coffee multiple times a day for six years now and never get sick of it.
I'll admit, before I tried this iced coffee recipe, I actually was not a regular coffee drinker.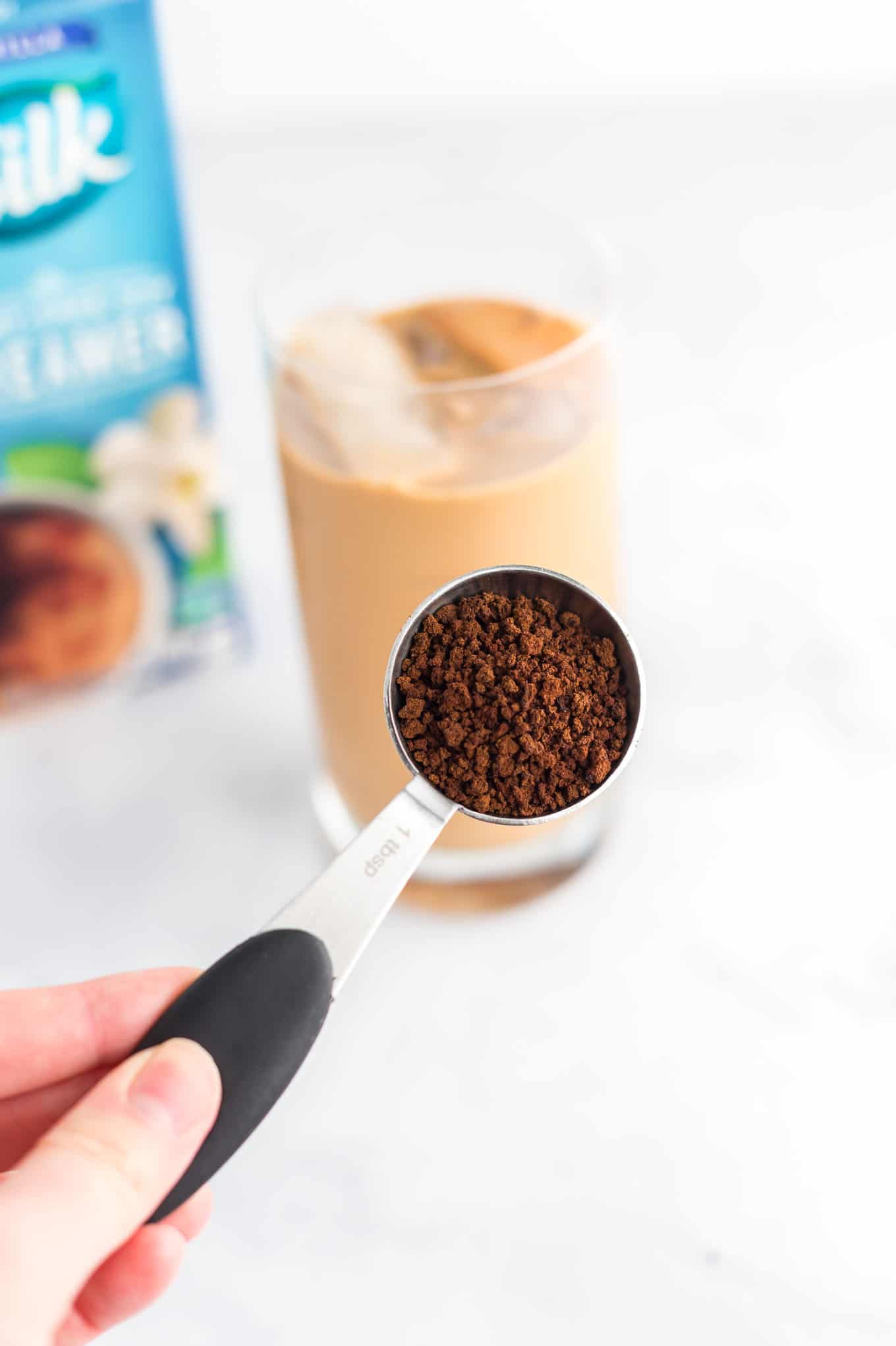 I didn't like hot coffee, didn't want to pay for coffee at Starbucks, and had never found a way to make delicious cold coffee at home.
I'm convinced that 99% of people don't know about this iced coffee hack that has changed my life.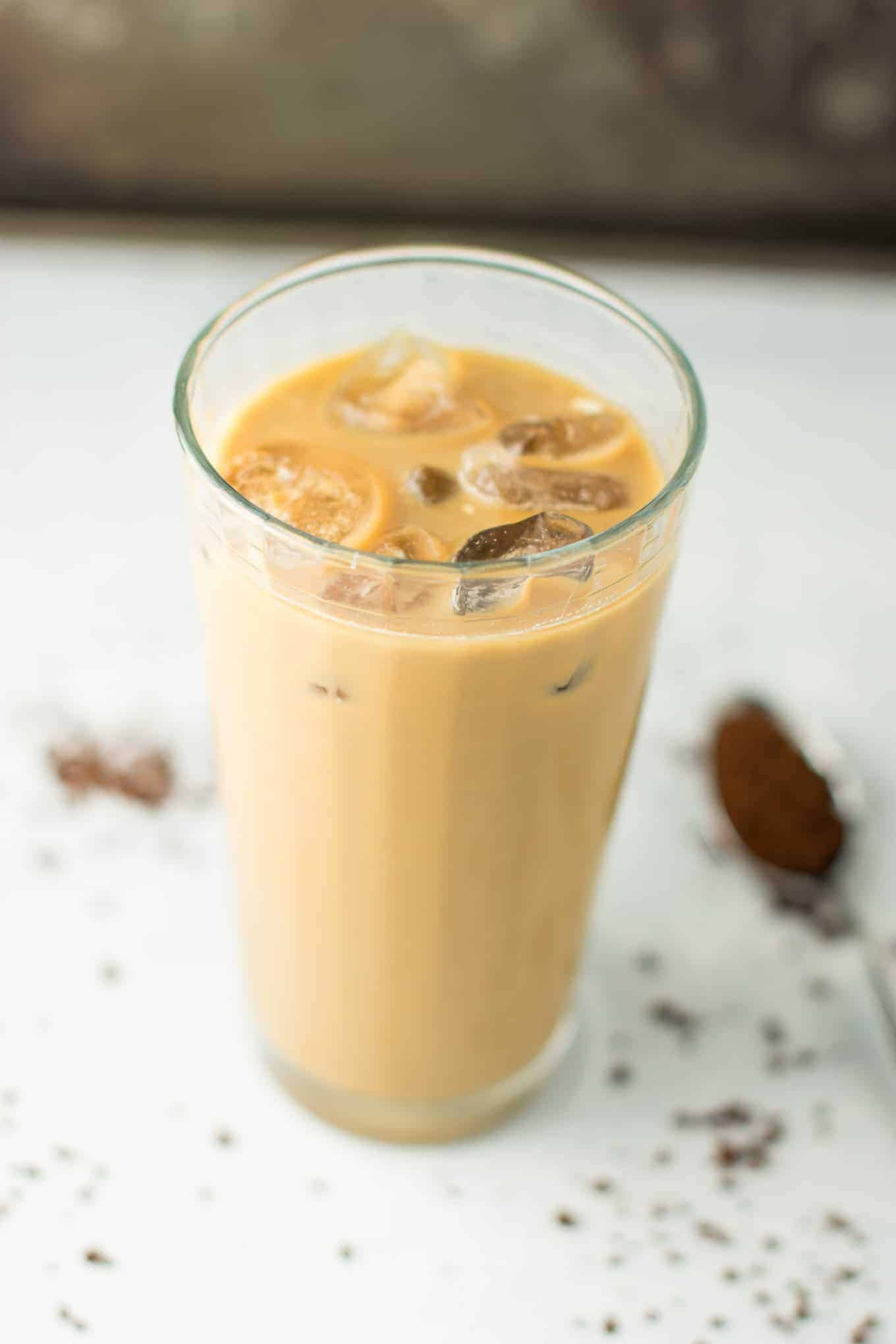 I honestly prefer making this coffee to buying coffee anywhere out, as I can customize it to be as strong as I want and use healthier creamer options that don't leave me feeling bad.
If you were to offer me any coffee from any place, I would still pick this one.
My personal favorite creamers to use are soy milk and almond creamers.
They are super creamy and less sugary than other traditional creamers.
I am sitting here enjoying my first homemade iced coffee, thank you!! It's as good as anything from Starbucks and so easy!! I thought it would take hot water and lots of ice, but nope!! Yay!!!! This is a game changer, thanks so much!!! – Lana
They are sweet enough and taste yummy, but aren't packed full of sugar and artificial flavor.
You'll be surprised how simple this little trick is, but once I discovered it I've been making iced coffee a LOT more frequently because of how easy it is!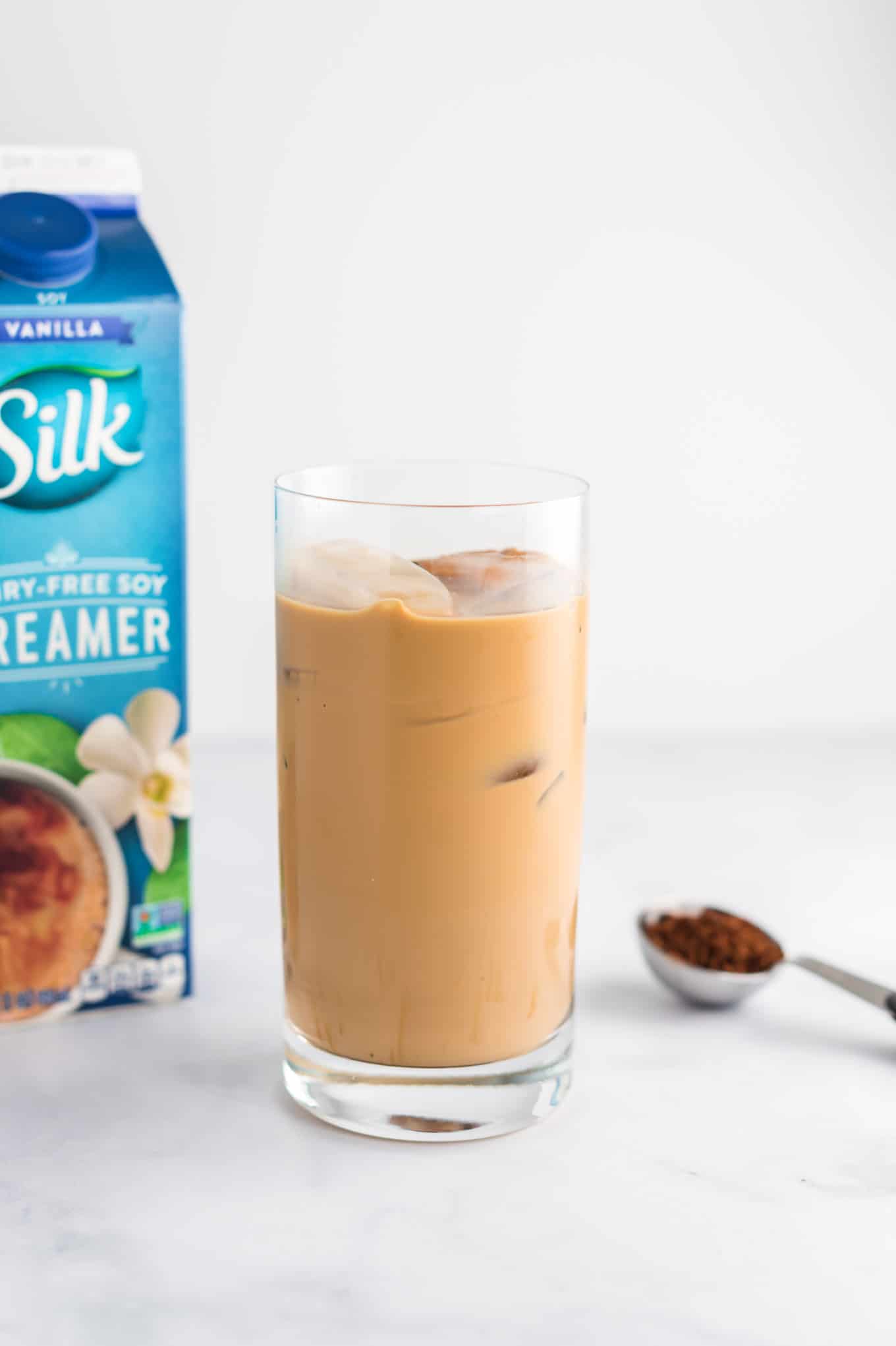 Thank you for this life changer! I have tried to make good iced coffee for years and it has always been hit or miss. Cold brew, hot brew over ice, etc. Stumbled across your recipe…had doubts…tried it anyway. Absolutely delicious! No more prepping in advance. Instant perfection. – Kathy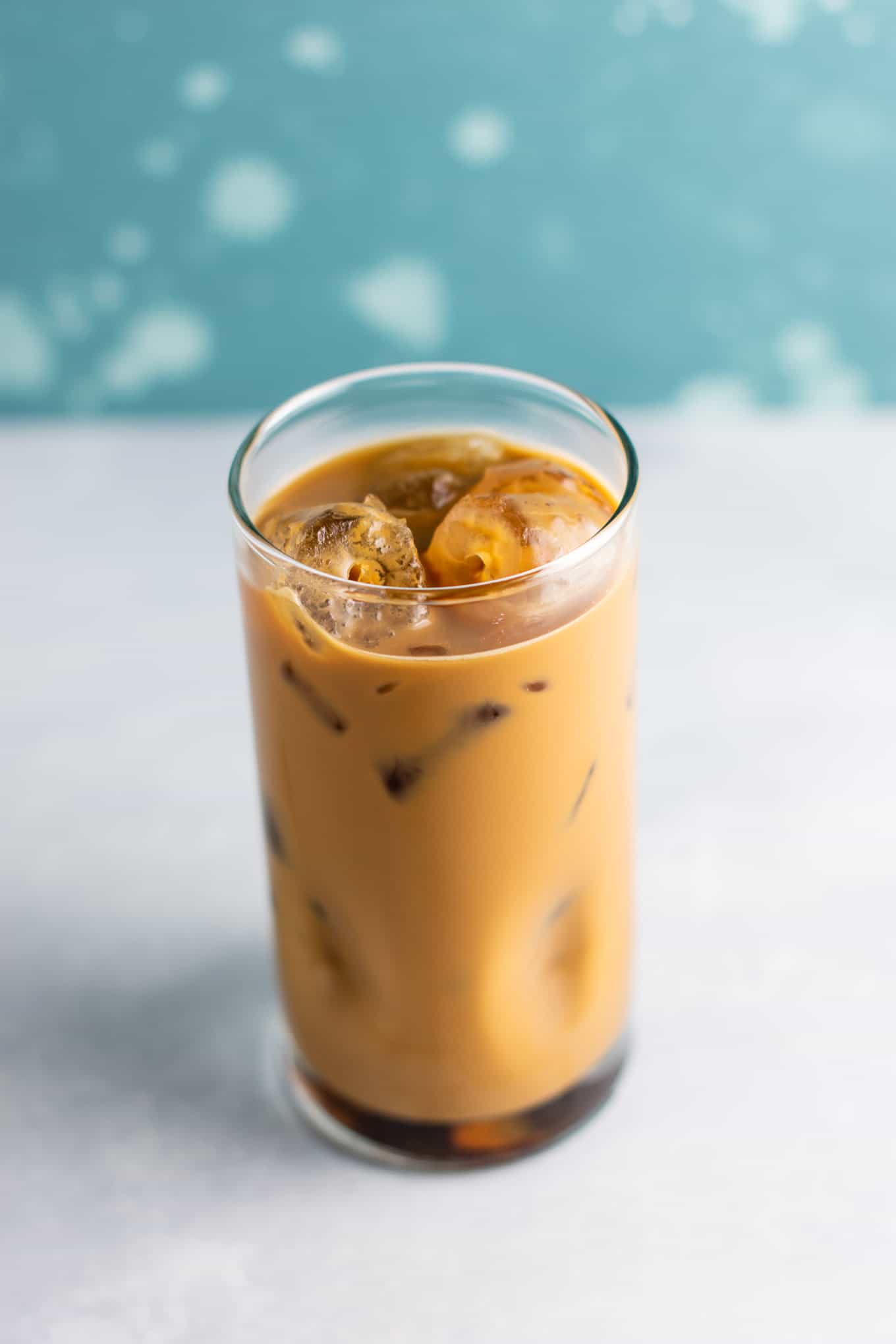 Make instant coffee without hot water
You know how you've always been told that instant coffee had to be made hot?
Well it also makes iced coffee!
Just mix cold water with instant coffee grounds, add some creamer, and stir.
It can take a minute or two for the coffee to dissolve, but it does!
I usually stir mine up, go do something else for a minute or so, then come back and stir a little more and it is ready!
I will include the exact measurements that I use for my perfect iced coffee, or you can experiment to make it just right for you!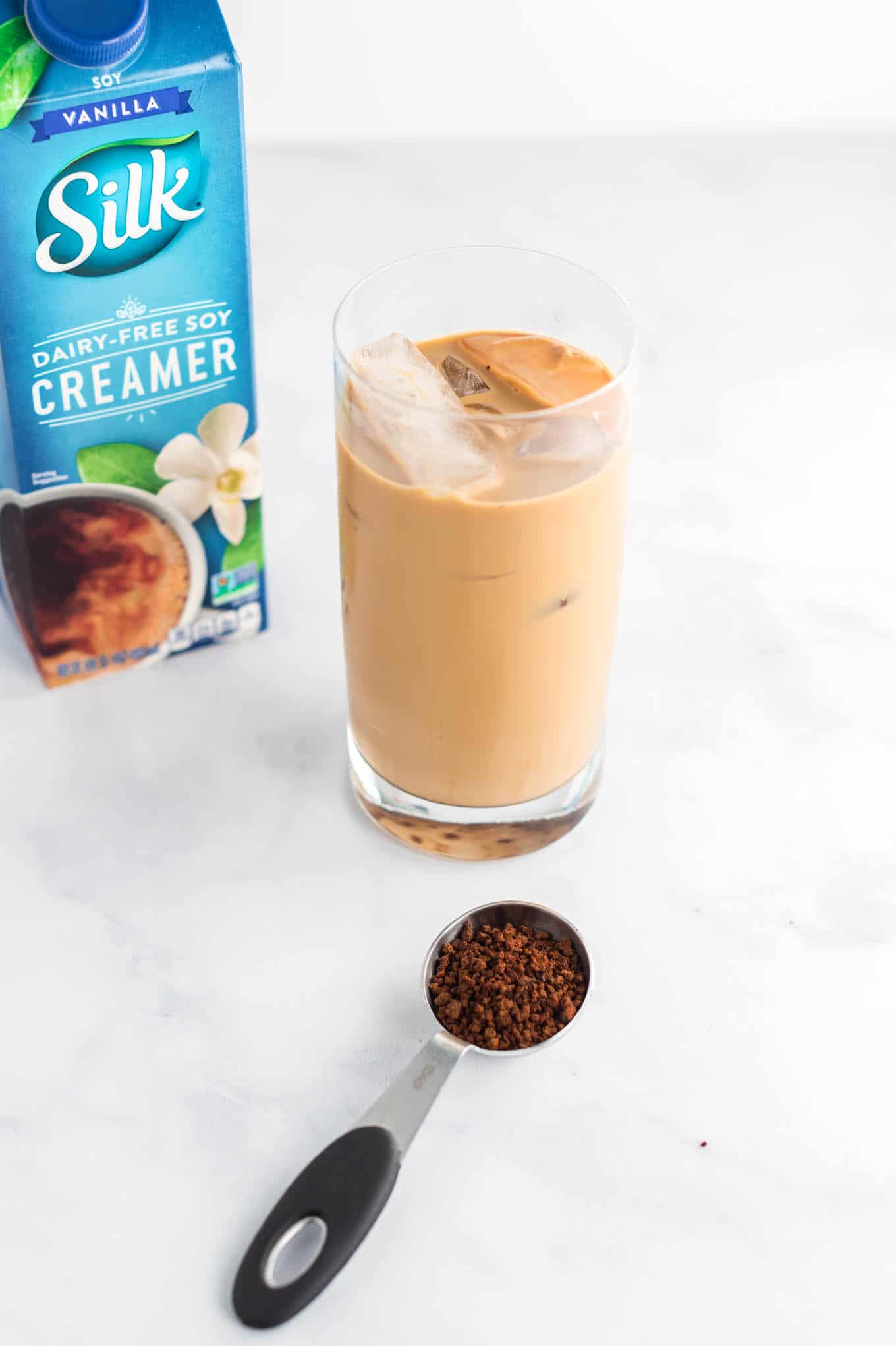 Add ice and you have an iced coffee recipe that's not only cheap and convenient, but much less sugar and junk too!
For another delicious homemade coffee recipe, be sure to try this Whipped Cream Frozen Coffee!
Are you making this recipe? I want to see! Don't forget to tag me on instagram @buildyourbite and hashtag #buildyourbite with your recipe creations!
Be sure to pin this recipe for later and follow Build Your Bite on Pinterest for all the latest delicious recipes!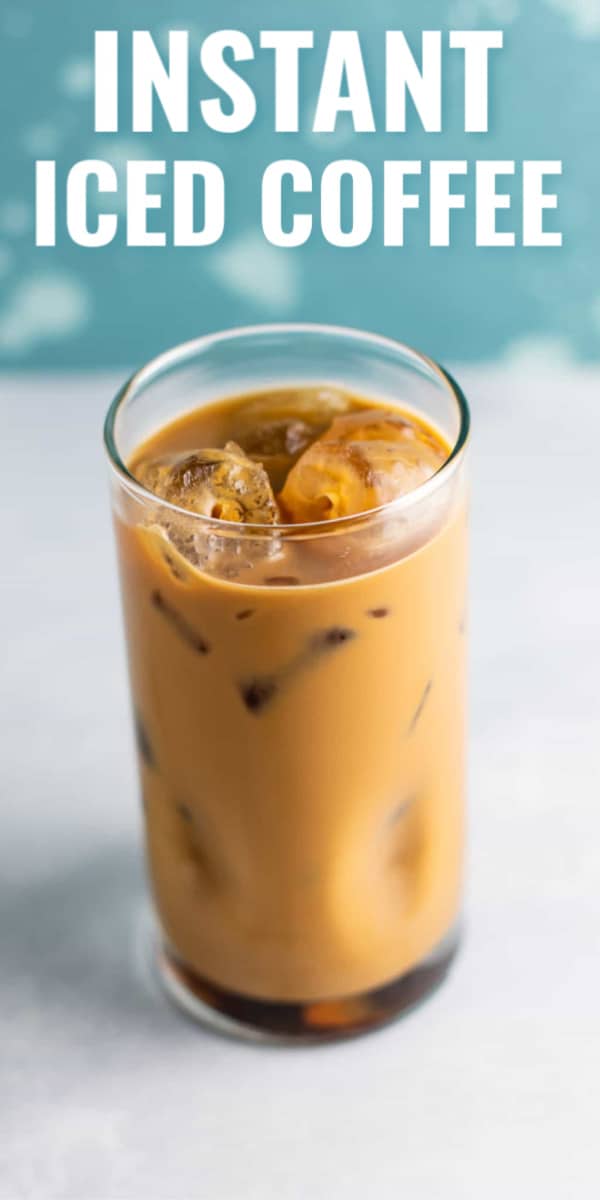 Did you make this recipe? Be sure to leave a star rating below!
Yield: 1 cup of coffee
Instant Iced Coffee
Learn how to make the most delicious instant iced coffee at home in less than two minutes with this simple trick
Ingredients
1-2 tablespoons instant coffee grounds (to your preference)
Cold water
Your favorite creamer
Ice
Instructions
Here are the exact measurements that I use, but I suggest trying your own amounts as creamers will vary in sweetness. 1 and ½ tablespoons instant coffee grounds, ⅓ cup + 2 tablespoons vanilla soy creamer, ⅔ cup cold water, ice
Add instant coffee grounds and creamer to a glass and stir well
Fill glass with cold water (1 - ½ cups depending on what strength you like)
Stir constantly and allow coffee to fully dissolve (can take a few minutes)
Add ice and enjoy!
Notes
Different creamers will vary in sweetness, so just add a little at a time until the coffee is to your sweetness. If you are lactose intolerant or just looking for a lighter creamer option, I highly recommend silk brand vanilla soy creamer or one of their flavored almond milk creamers.
Nutrition Information:
Yield:
1
Serving Size:
1
Amount Per Serving:
Calories:

21
Total Fat:

2g
Saturated Fat:

1g
Trans Fat:

0g
Unsaturated Fat:

0g
Cholesterol:

0mg
Sodium:

23mg
Carbohydrates:

2g
Fiber:

0g
Sugar:

0g
Protein:

0g
This does not show accurate sugar content, as the coffee will vary depending on the type of creamer you use.