The easiest and most delicious garlic parmesan roasted potatoes recipe. If you're a potato lover, this one's for you!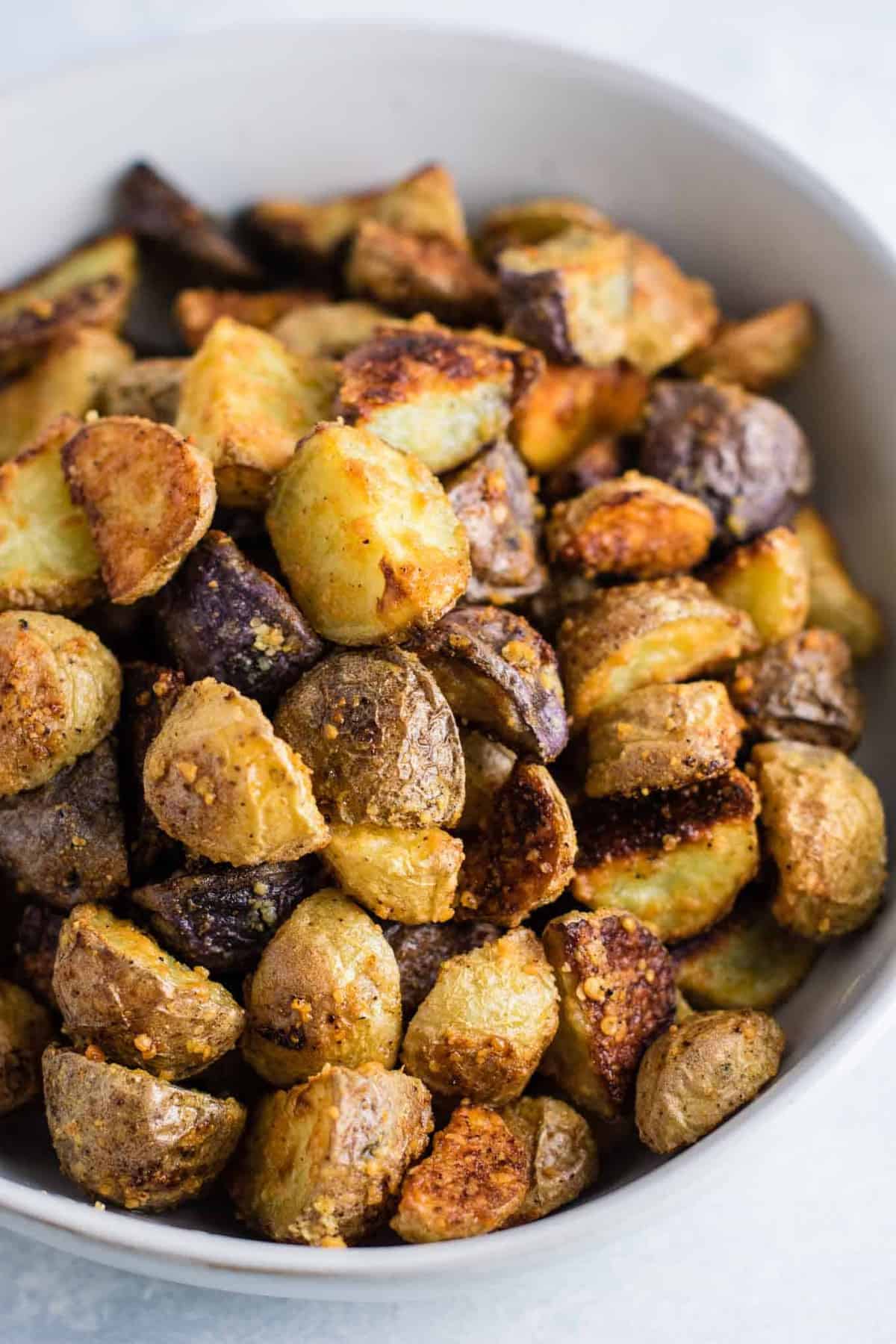 All the potato lovers raise your hand 🙋🏼
Any recipe that starts with garlic + parmesan is instantly guaranteed to be delicious.
Am I right?!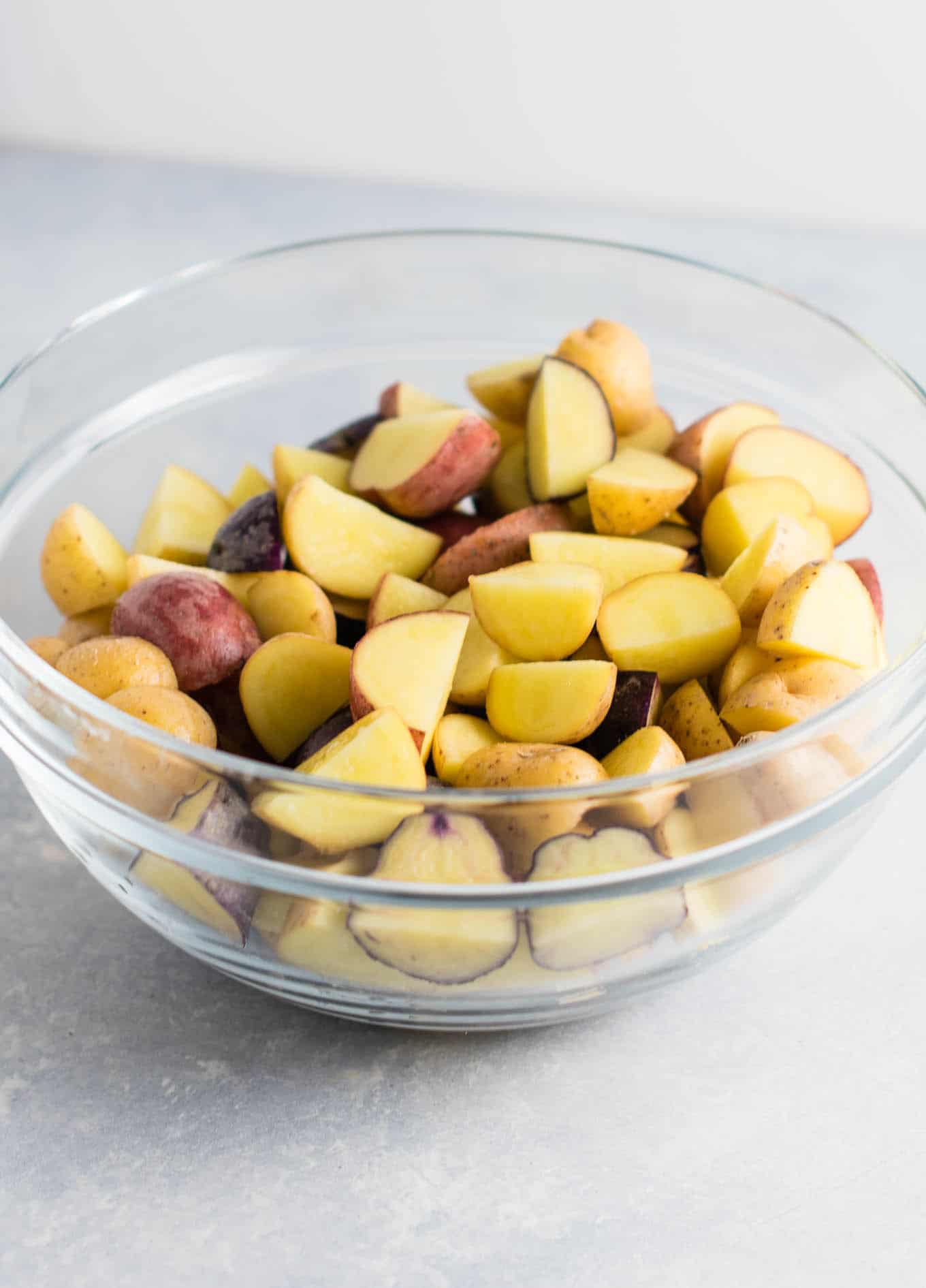 These garlic parmesan roasted potatoes are super easy to make and the perfect versatile side dish recipe!
Potatoes are one of my favorite vegetables for their versatility.
They're like a clean slate of endless flavor possibilities.
I love them!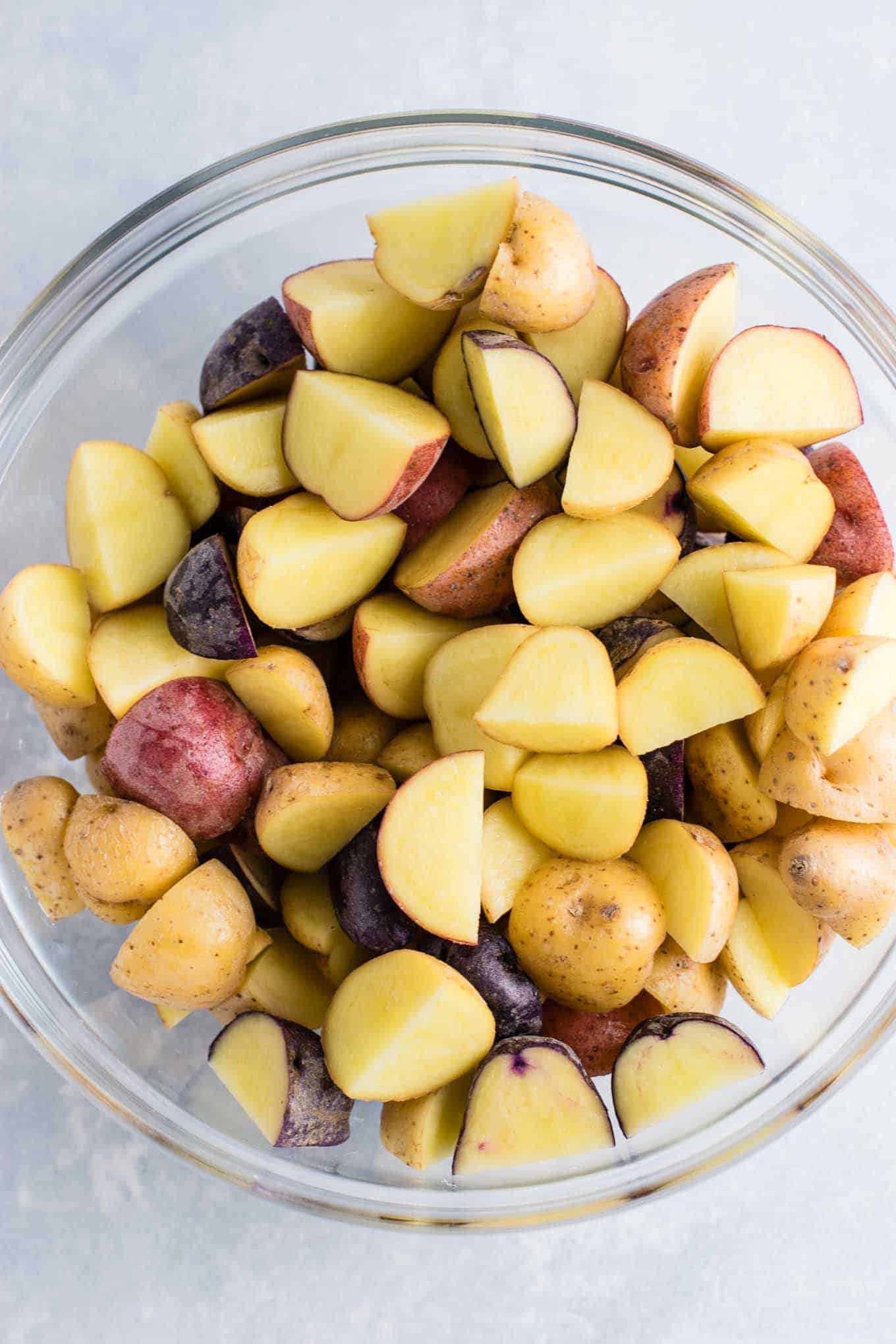 I bought a bag of mixed color baby potatoes and quartered them.
The reason for this is to get the potatoes fairly small in order to get those yummy crispy edges that everyone loves.
Once your potatoes are cut up, put them in a bowl and add some olive oil, a few spices, and parmesan cheese.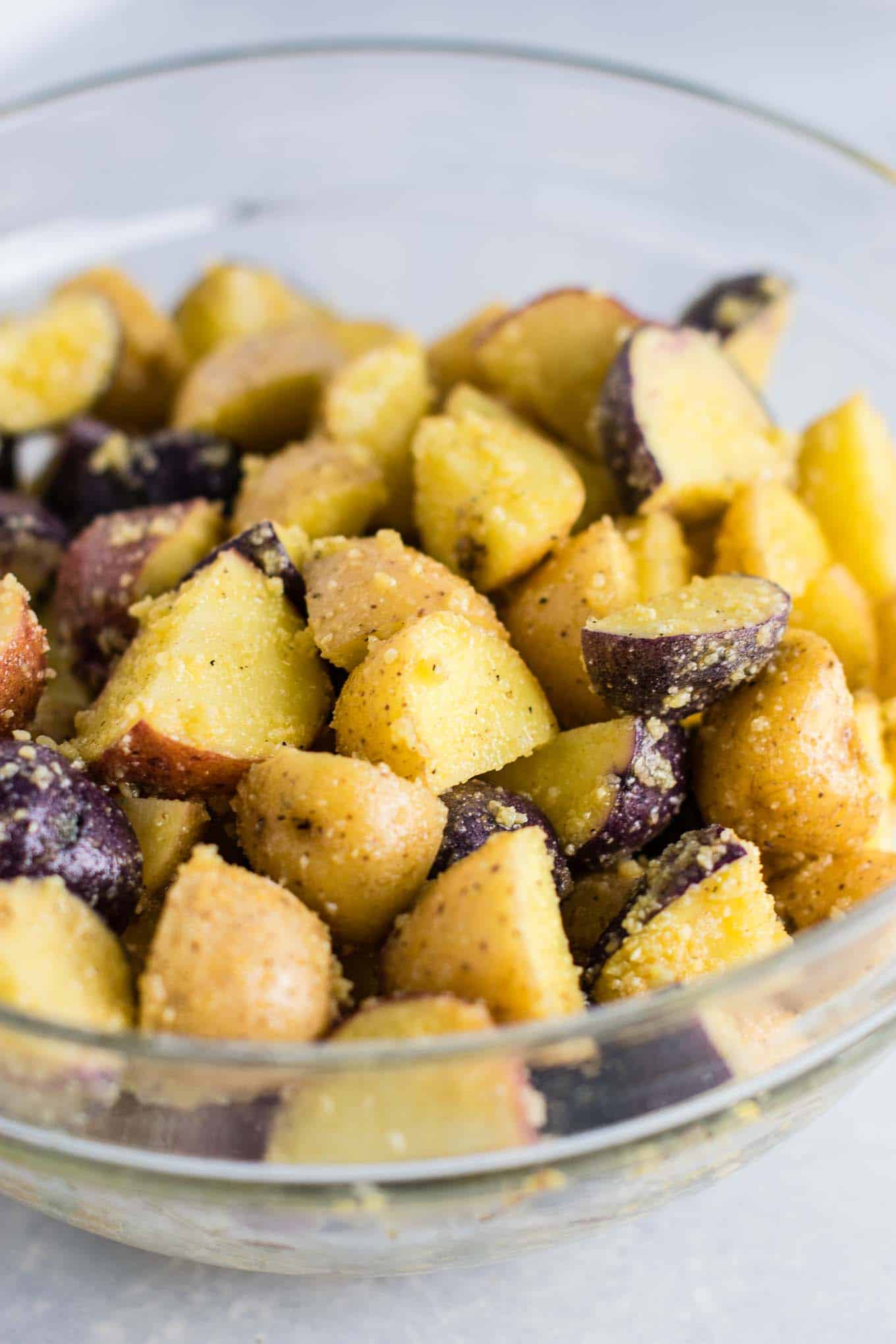 Stir it all together until it looks like this and it's ready for the oven!
Spread the potatoes in an even layer on a baking sheet and place them in the oven.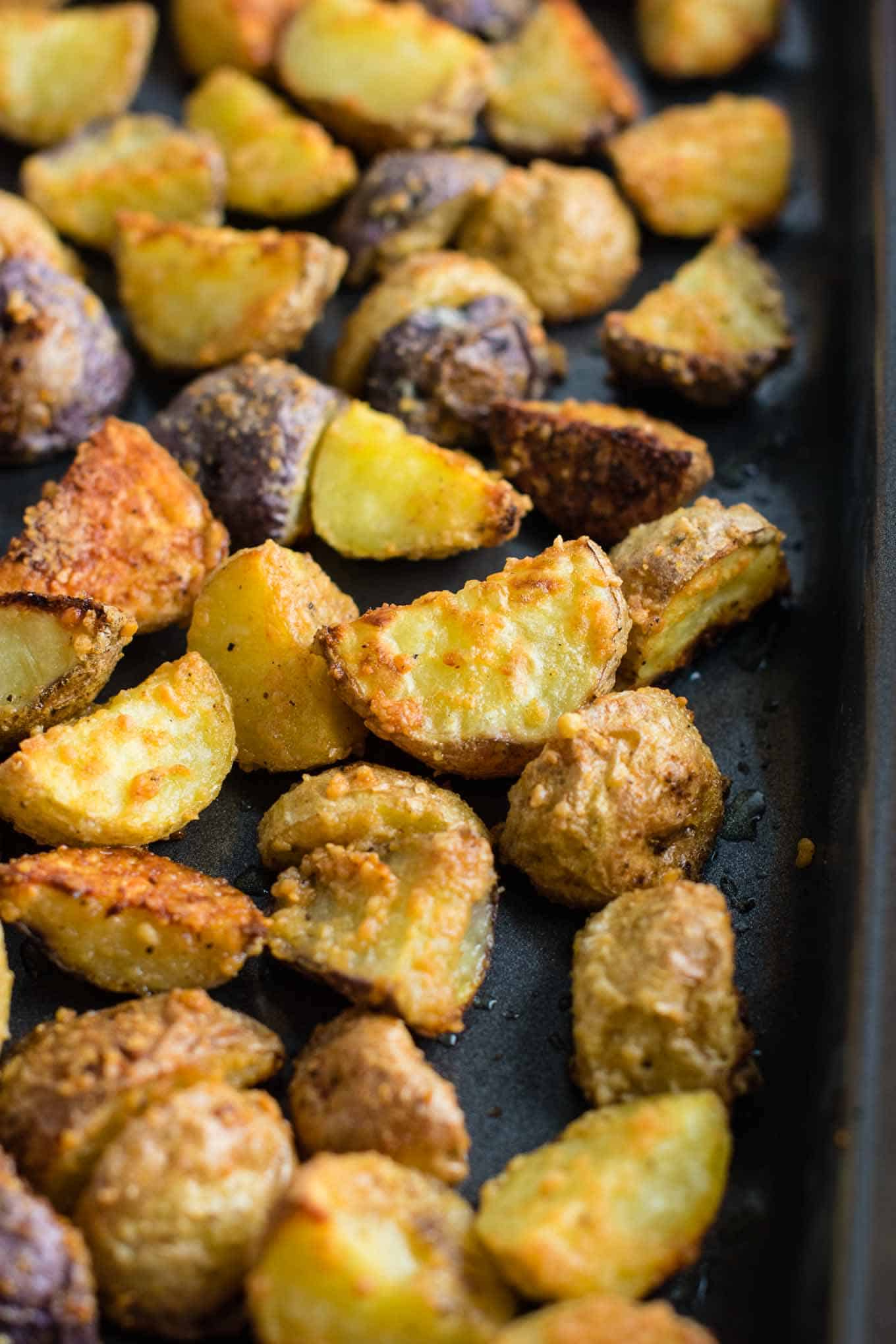 Once they're done, they will be all crispy and delicious like this!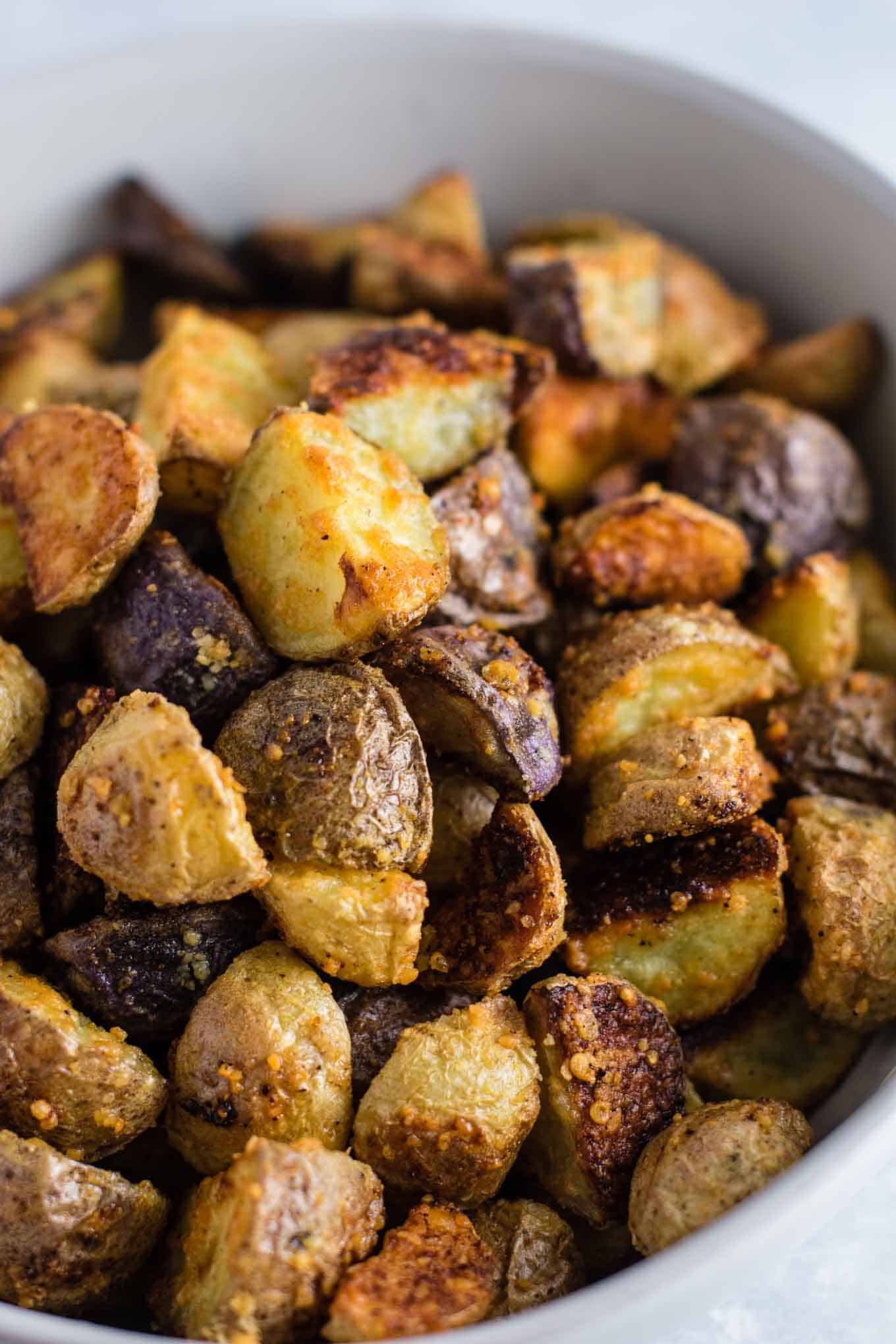 The best part about these potatoes is the crispy parmesan cheese crust that they get.
If the words "crispy parmesan cheese crust" don't have you drooling, then you're better than me!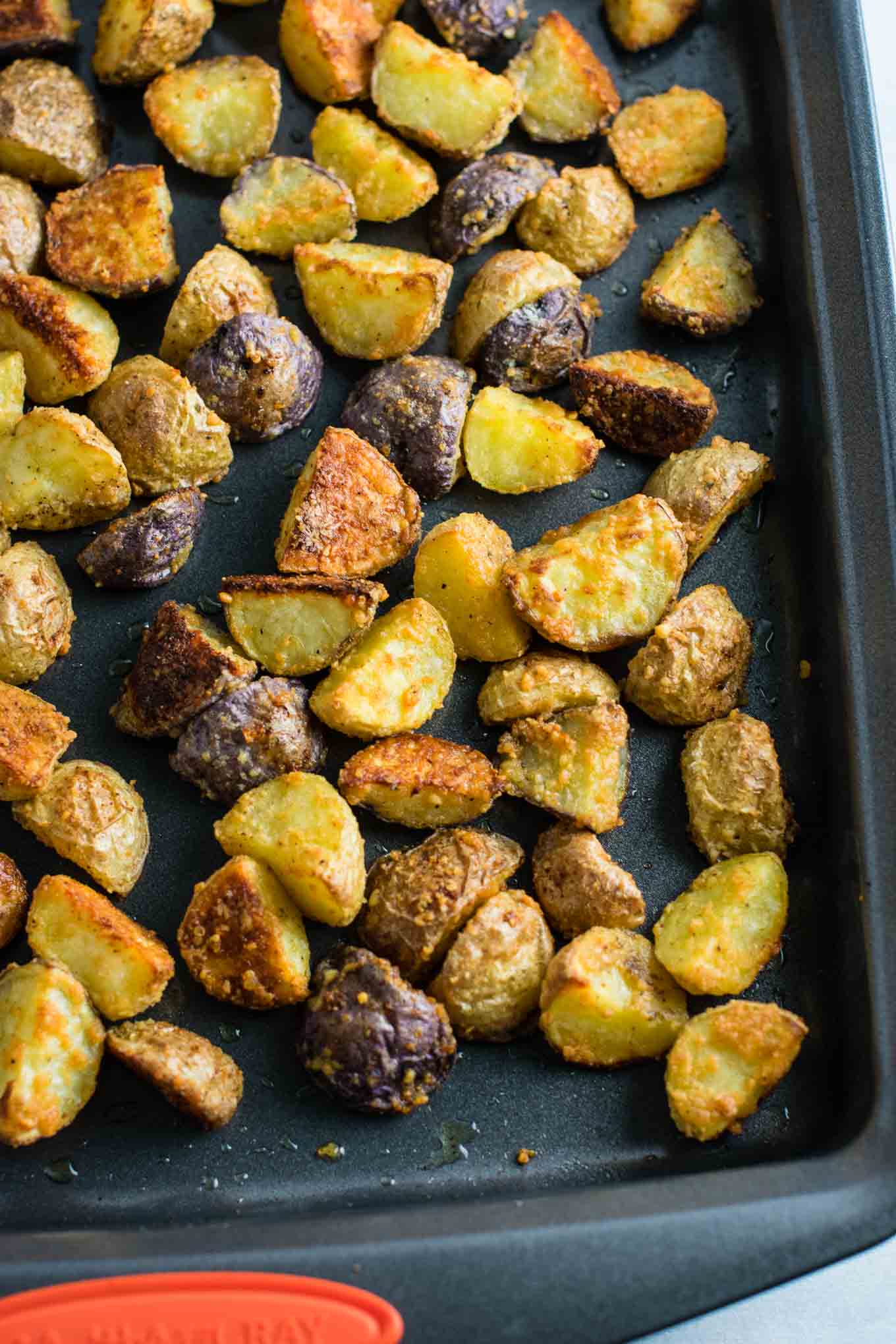 I adore these dipped in ketchup, but they are darn delicious all by themselves.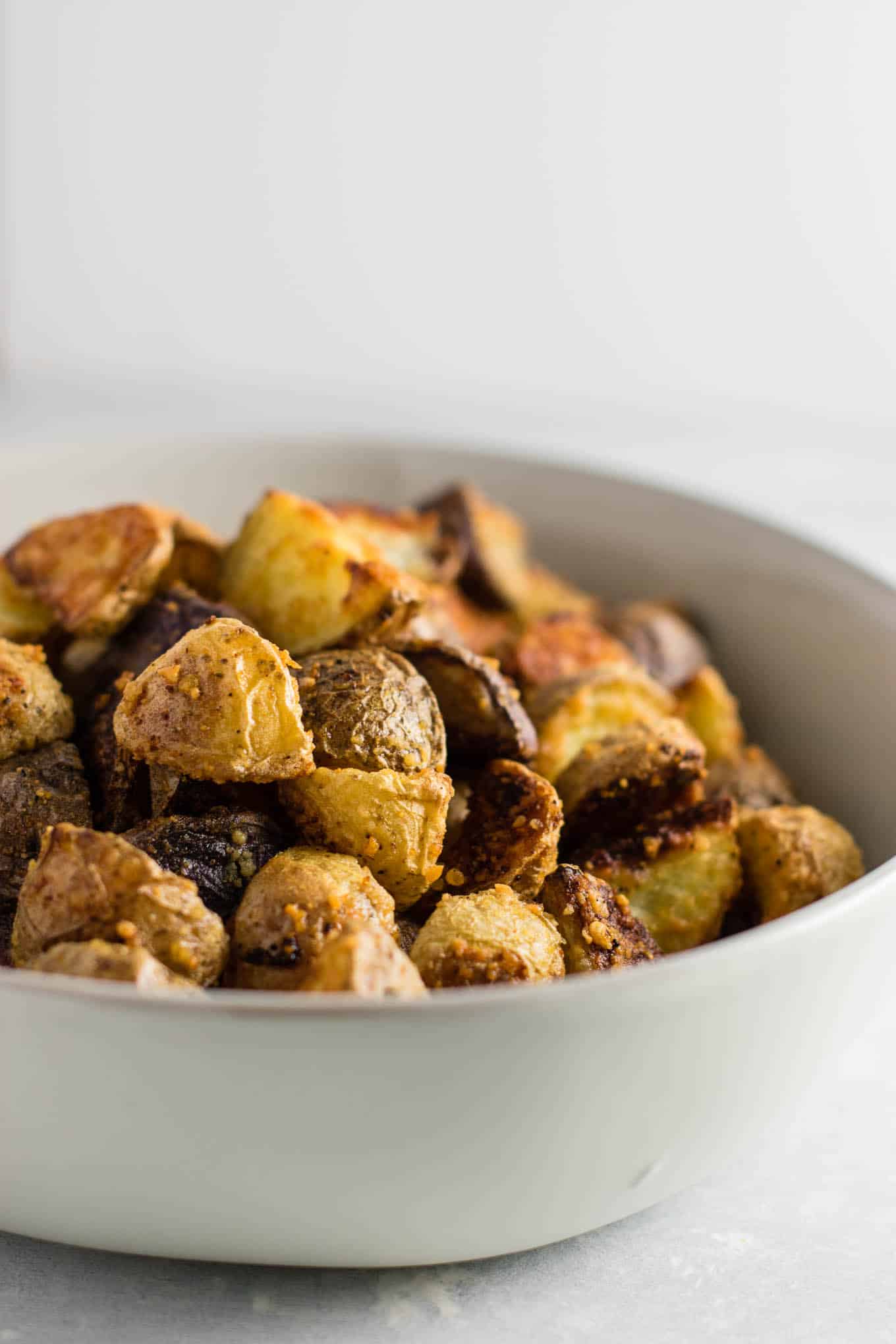 I wasn't even mad that my toddler wouldn't eat any, more for me! (hah)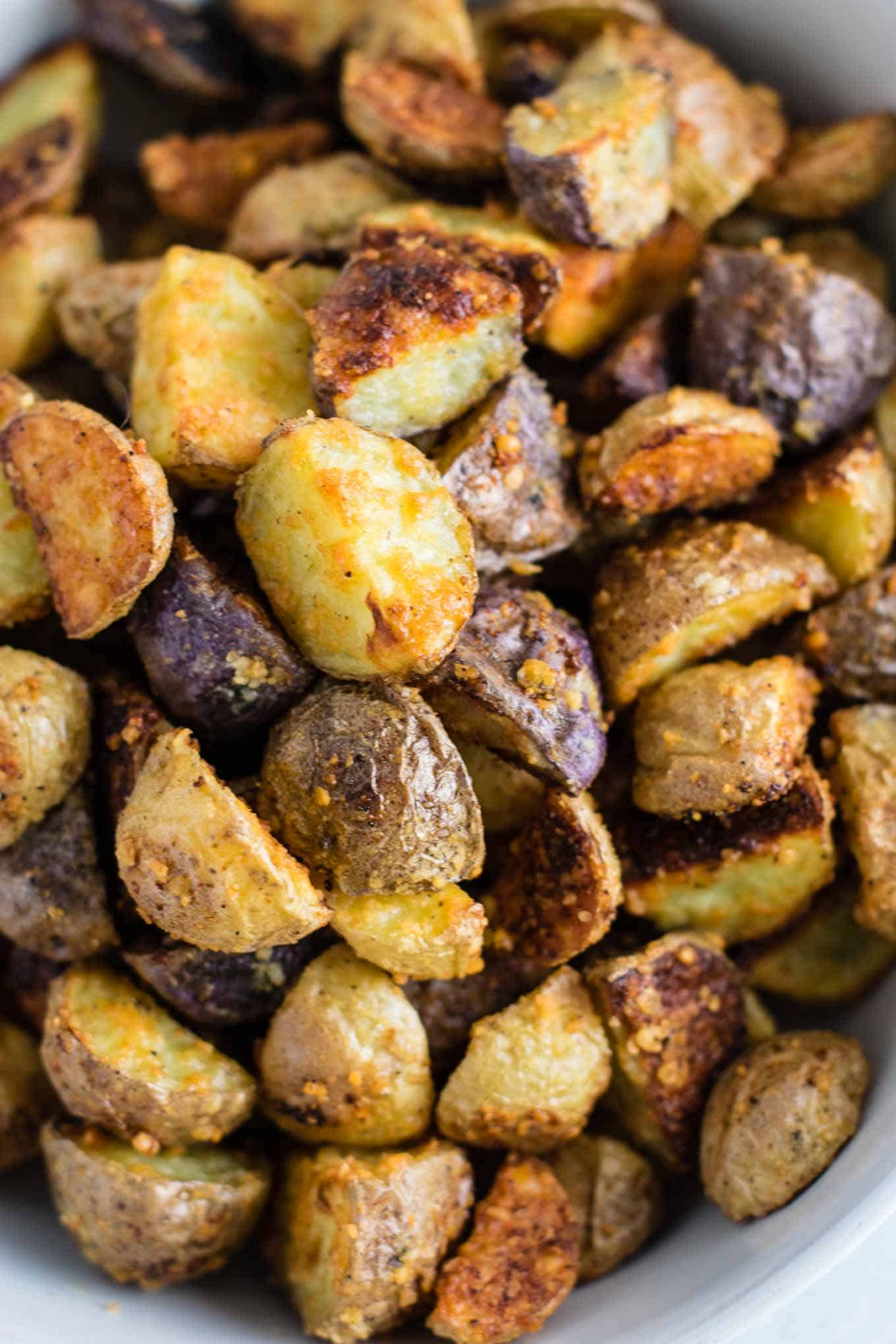 Potatoes are so versatile and the total comfort food for me.
These would be great for an easy dinner side dish, or with breakfast too!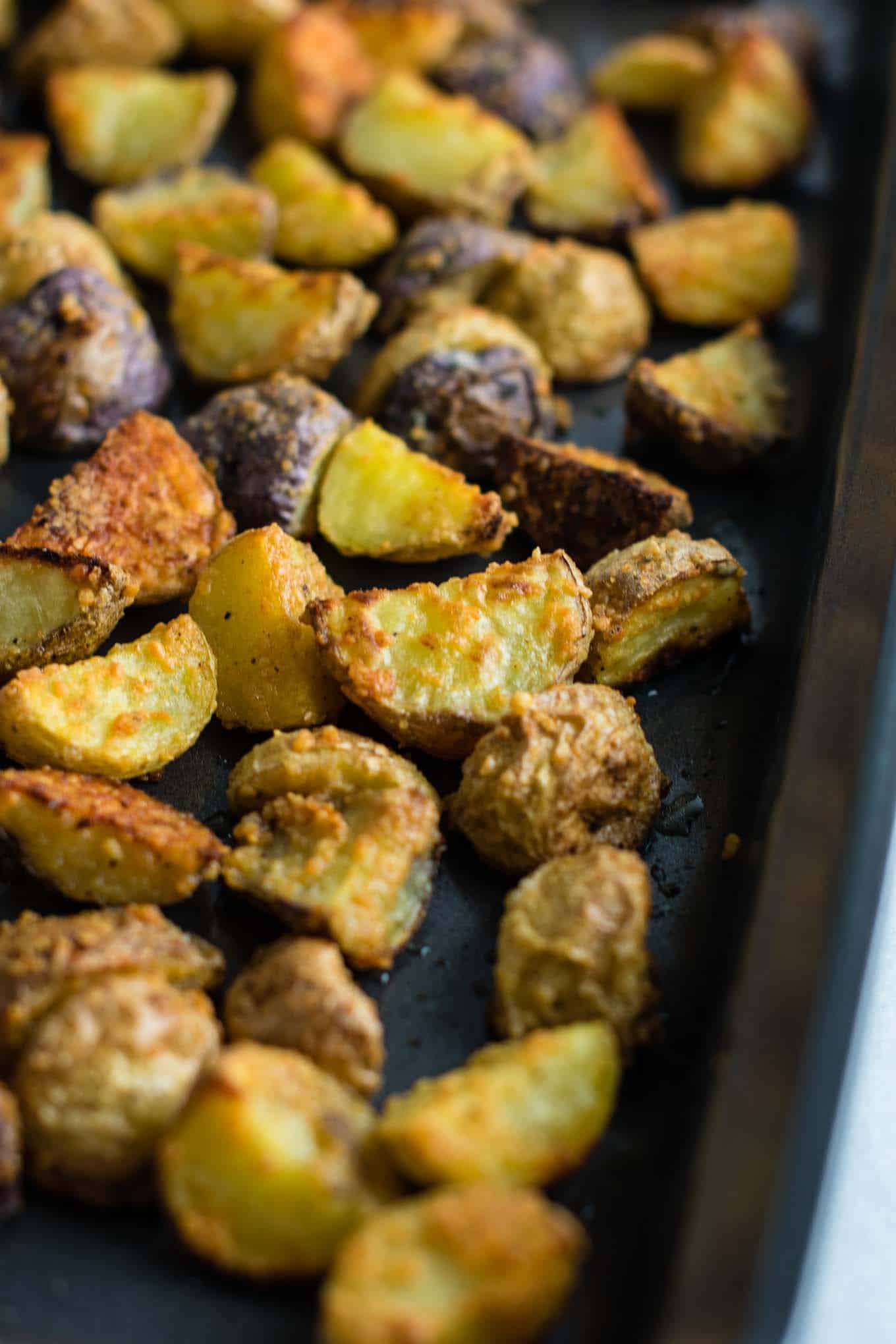 Are you making these garlic parmesan roasted potatoes? I wanna see! Don't forget to tag me on instagram @buildyourbite and hashtag #buildyourbite!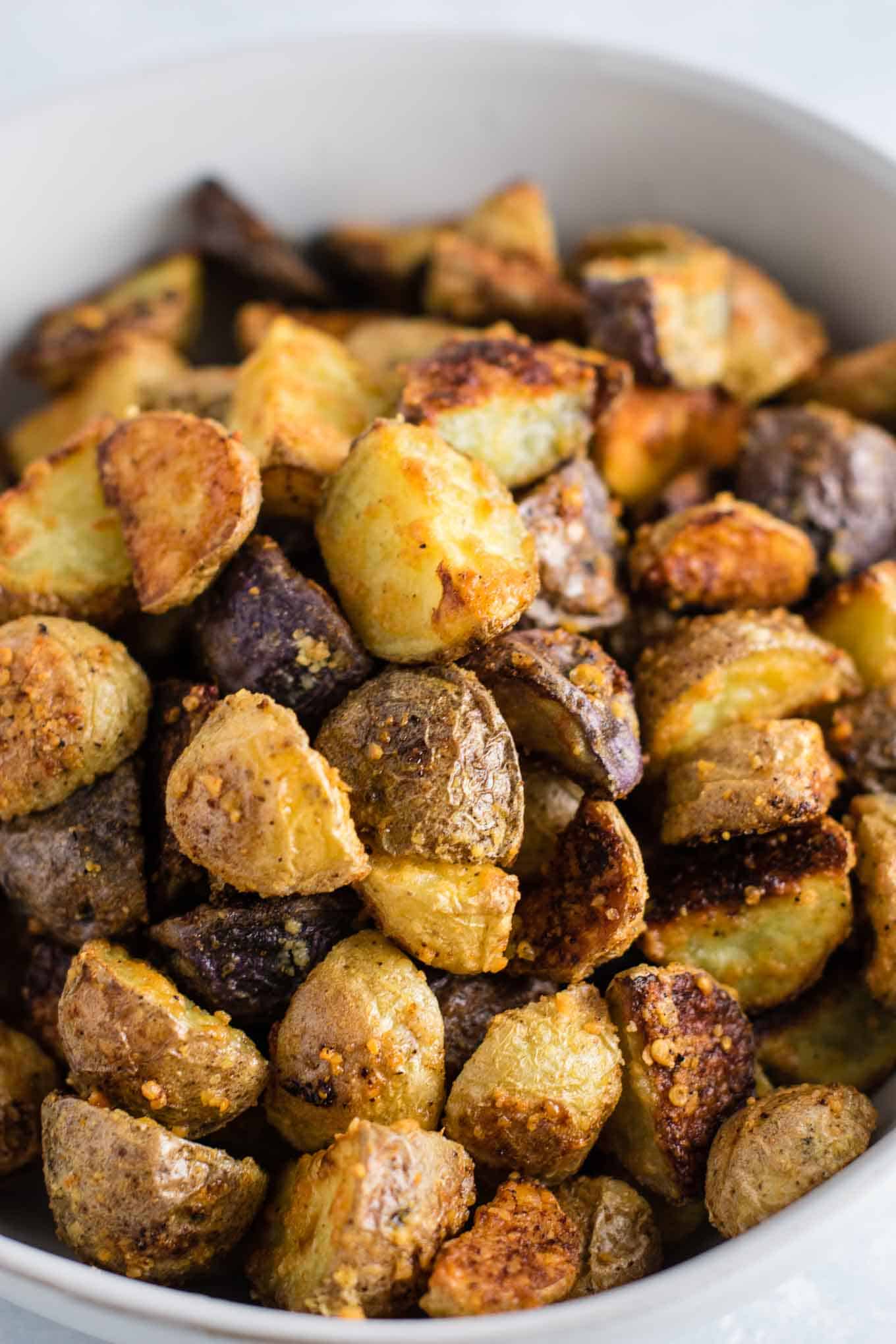 Looking for more? Try some of my other potato recipes:
Click below to Pin these Garlic Parmesan Roasted Potatoes:

Garlic Parmesan Roasted Potatoes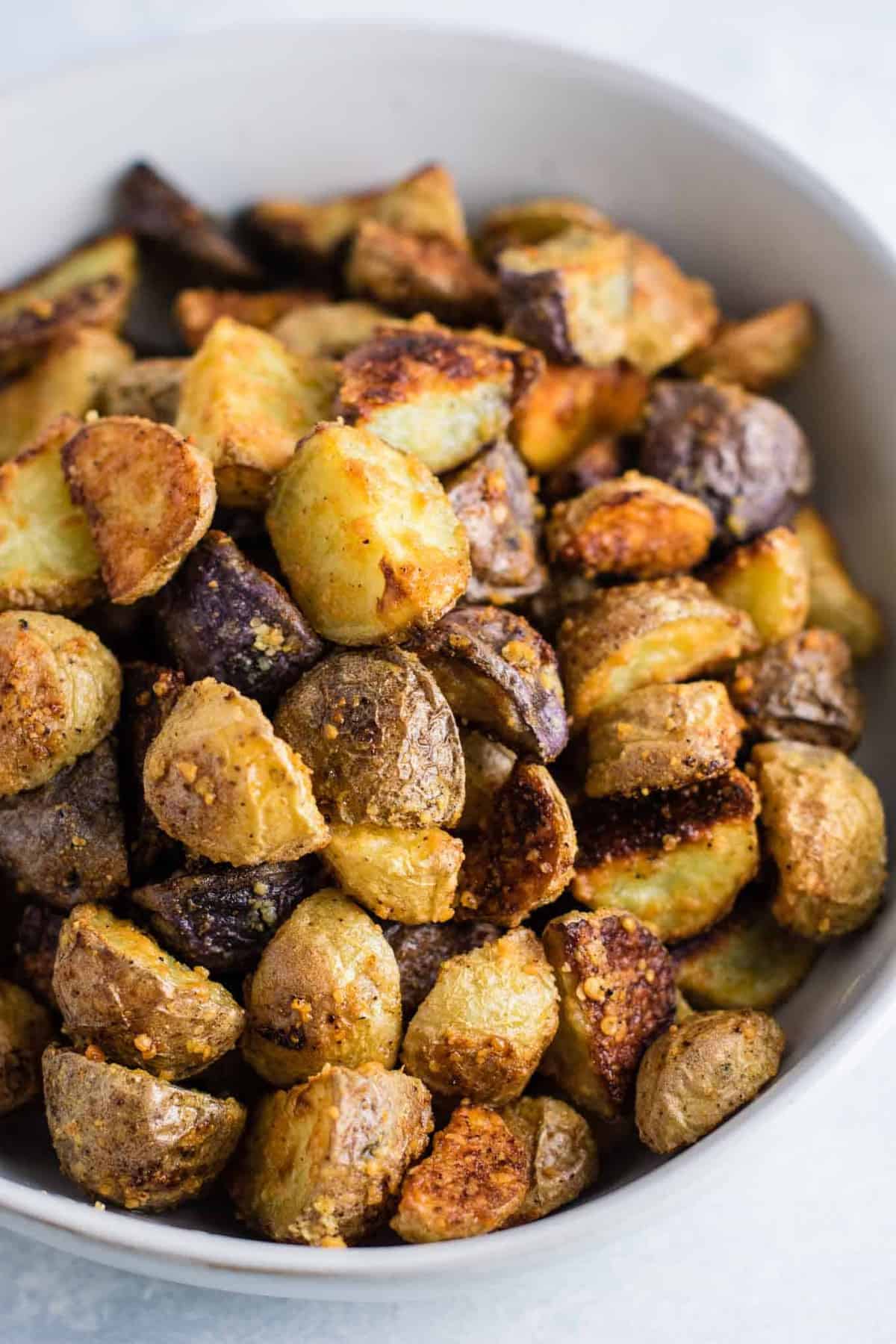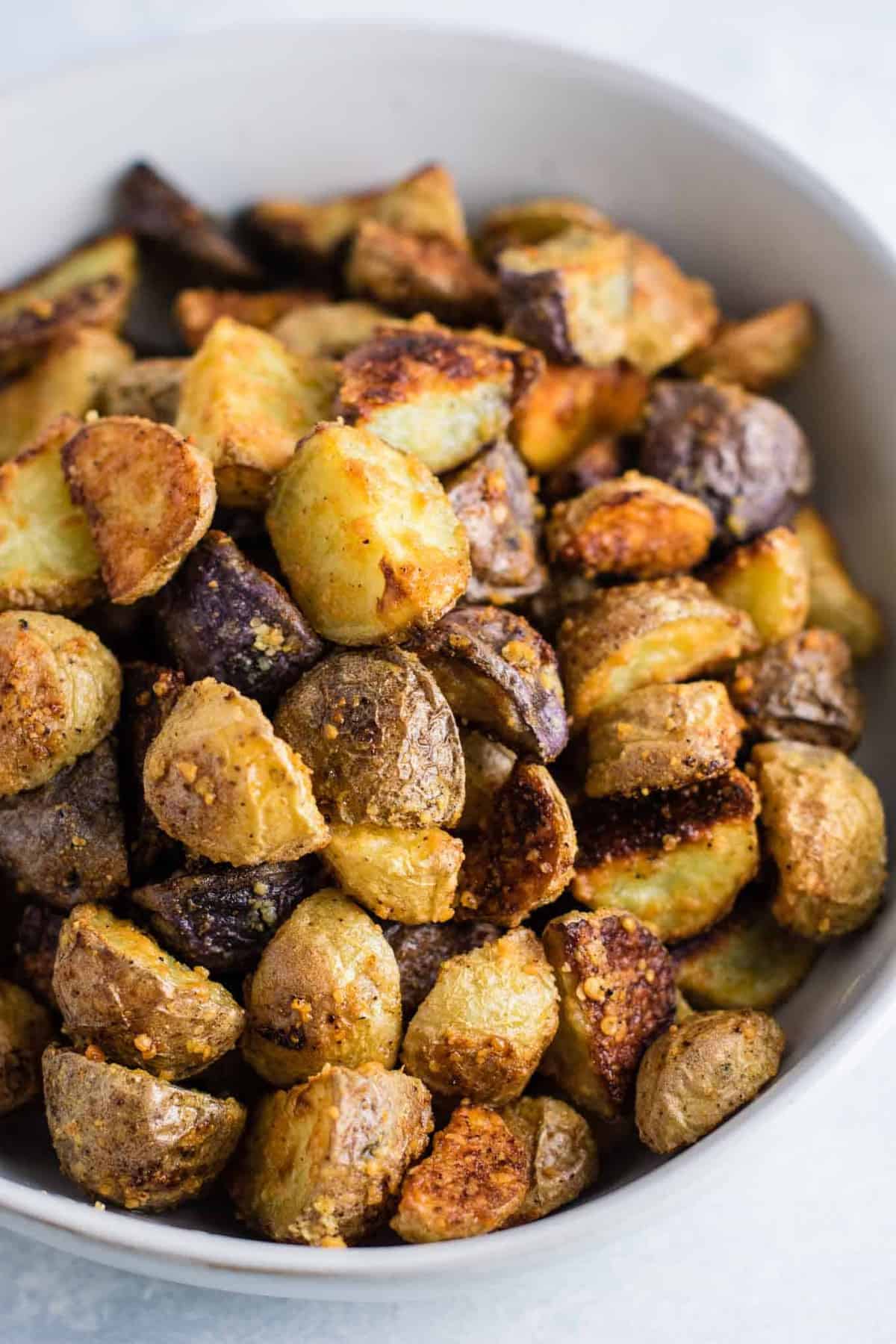 Ingredients
1.5 pounds baby potatoes, quartered
up to 1/4 cup olive oil
1 teaspoon sea salt
1/2 teaspoon pepper
1 teaspoon garlic powder
1/4 cup powdered parmesan cheese
Directions
Add quartered potatoes, salt, pepper, garlic powder, and parmesan to a bowl and stir to combine
Add olive oil to coat (I used 1/4 cup, but you may use less)
Once combined, spread potatoes out in an even layer on a baking sheet
Roast at 450 degrees for 15 minutes
Stir and flip the potatoes and roast for additional 15 - 20 minutes, until crispy (be careful not to burn)
Yields 4-5 servings as a side
Recipe Notes
Loading nutrition data...