I have been obsessed with iced coffee ever since my husband introduced me to the magical Instant Iced Coffee trick.
This pregnancy has been interesting to say the least coffee wise.
Normally coffee obsessed me has 1) been limited to only cup a day (insert crying emoticon here), and 2) not even wanted coffee half of my pregnancy (who am I??).

The first trimester I didn't even touch coffee with a ten foot pole.
The second trimester came and it was the single most exciting part of my morning and I was just as in love as my pre-pregnancy days.
Then the third trimester hit (side note: where the heck has the time gone?!) and again I find myself at odds with my beloved favorite beverage.
However, this time I just didn't want to give it up again.
I rarely drink anything besides water, so my one cup of coffee a day is my excuse to have something different and sweet.
Every morning my hubby brews coffee and leaves me a mason jar full in the fridge since I like my coffee cold.
(It's also totally spoiling me to how much better brewed coffee tastes vs. instant).
The idea for this whipped cream frozen coffee hit me one morning and I ran to the kitchen to make myself a glass!
I blended together the cold brewed coffee with some tru whip, chocolate syrup, creamer, and ice.
The result? AMAZING. I posted on my facebook page that I was pretty sure I could hear the angels singing…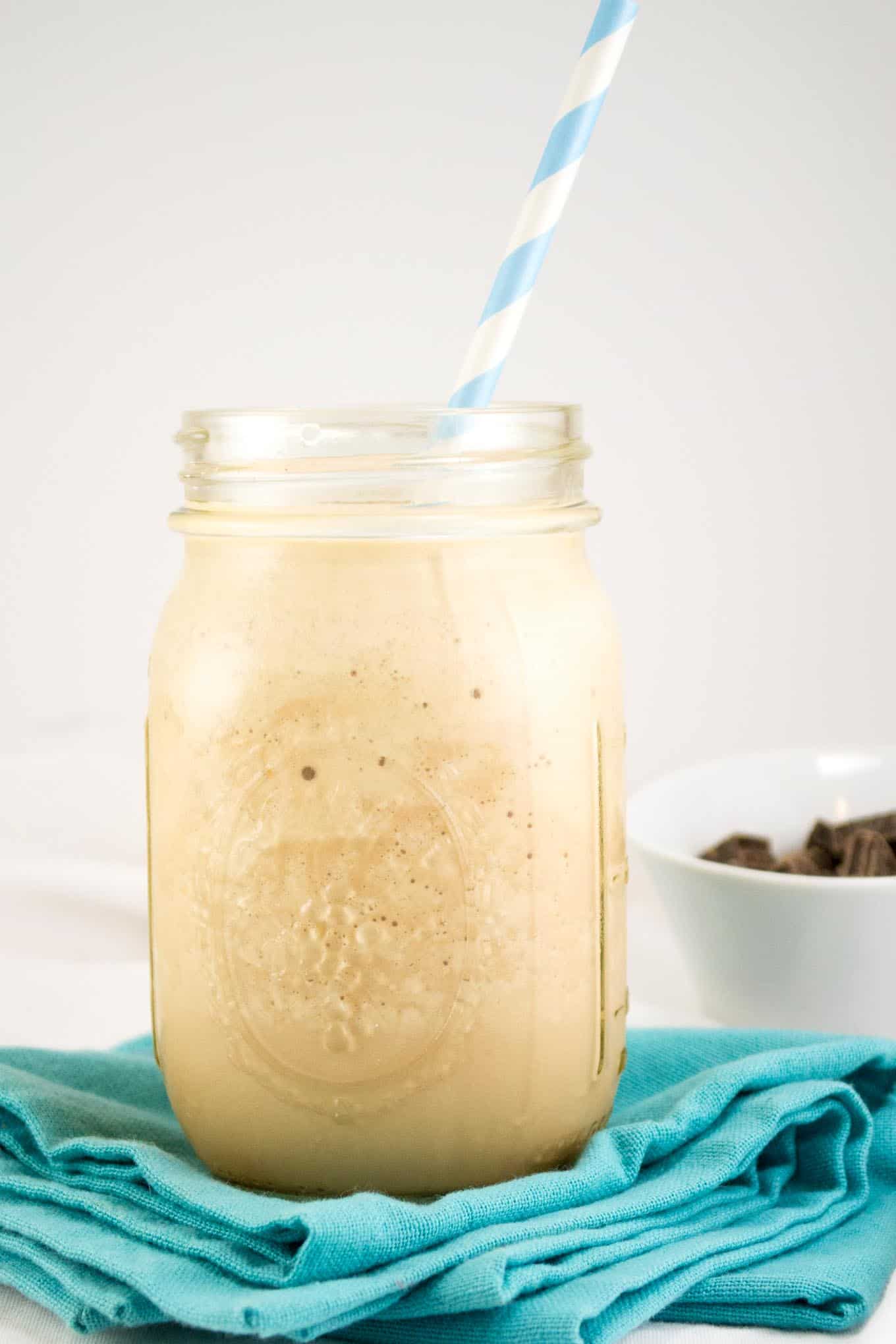 If you try just one coffee recipe EVER, try this!
My husband said it tastes like a fancy coffee shop drink and he is right!
It is creamy, icy, and so deliciously dreamy.
I'm not going to lie to you and say this is healthy, but we all like to splurge every once in awhile and this coffee is definitely the way to do it!
Whipped Cream Frozen Coffee
A deliciously creamy dreamy recipe for whipped cream frozen coffee
Ingredients
1 cup chilled brewed coffee
1/2 cup tru whip
2 tablespoons chocolate syrup
1-2 tablespoons creamer (optional)
1/2 cup ice cubes
Directions
Combine all ingredients and blend well.
Serve immediately and enjoy!
Loading nutrition data...