Ultimate healthy peanut butter fudge recipe made naturally vegan and gluten free. A dessert you don't have to feel guilty about!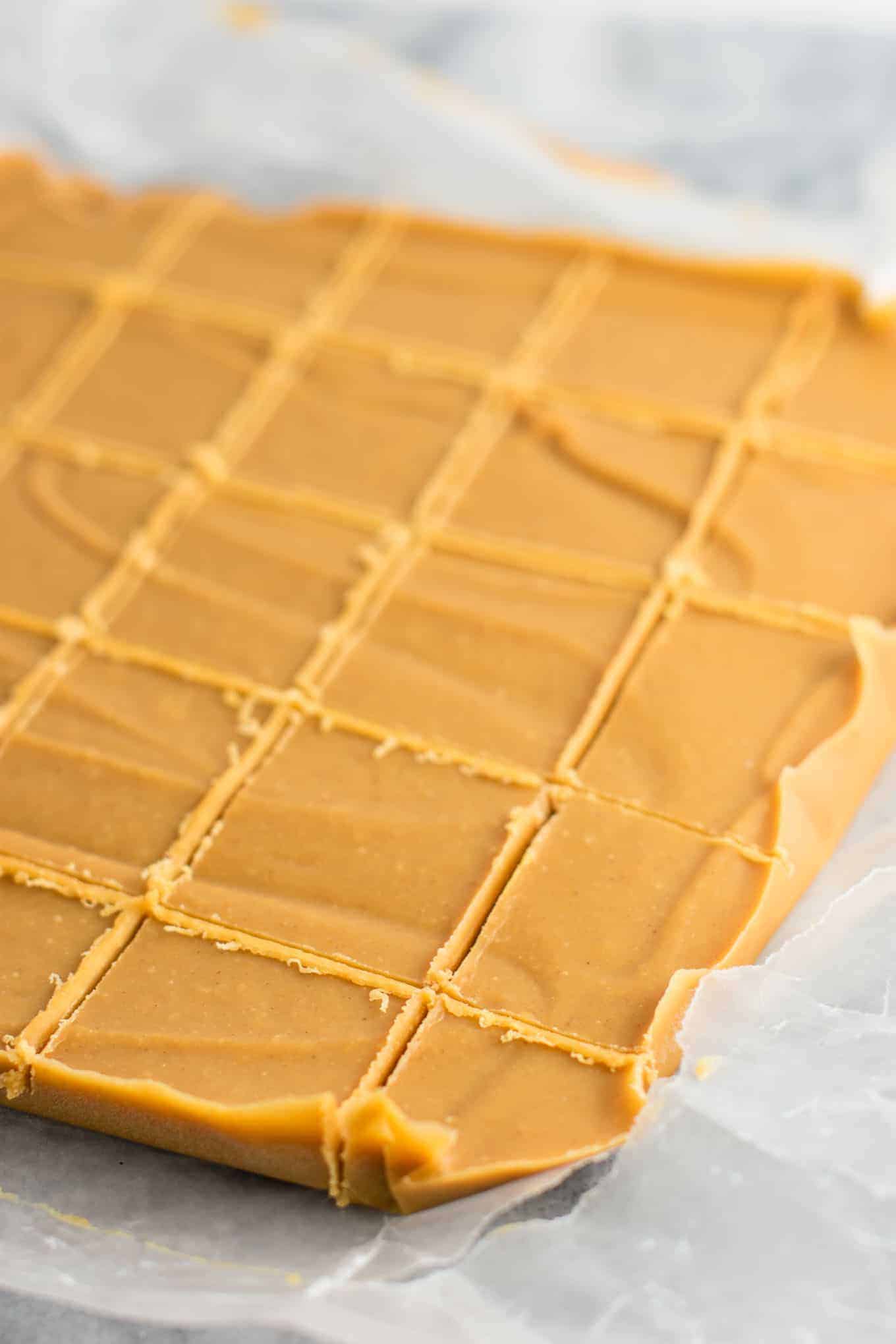 Fudge is one of my favorite desserts to keep in my freezer.
This ultimate healthy peanut butter fudge is one of the easiest healthy desserts that you can make!
With only 6 ingredients, it is super simple to make and ready to freeze in less than 10 minutes.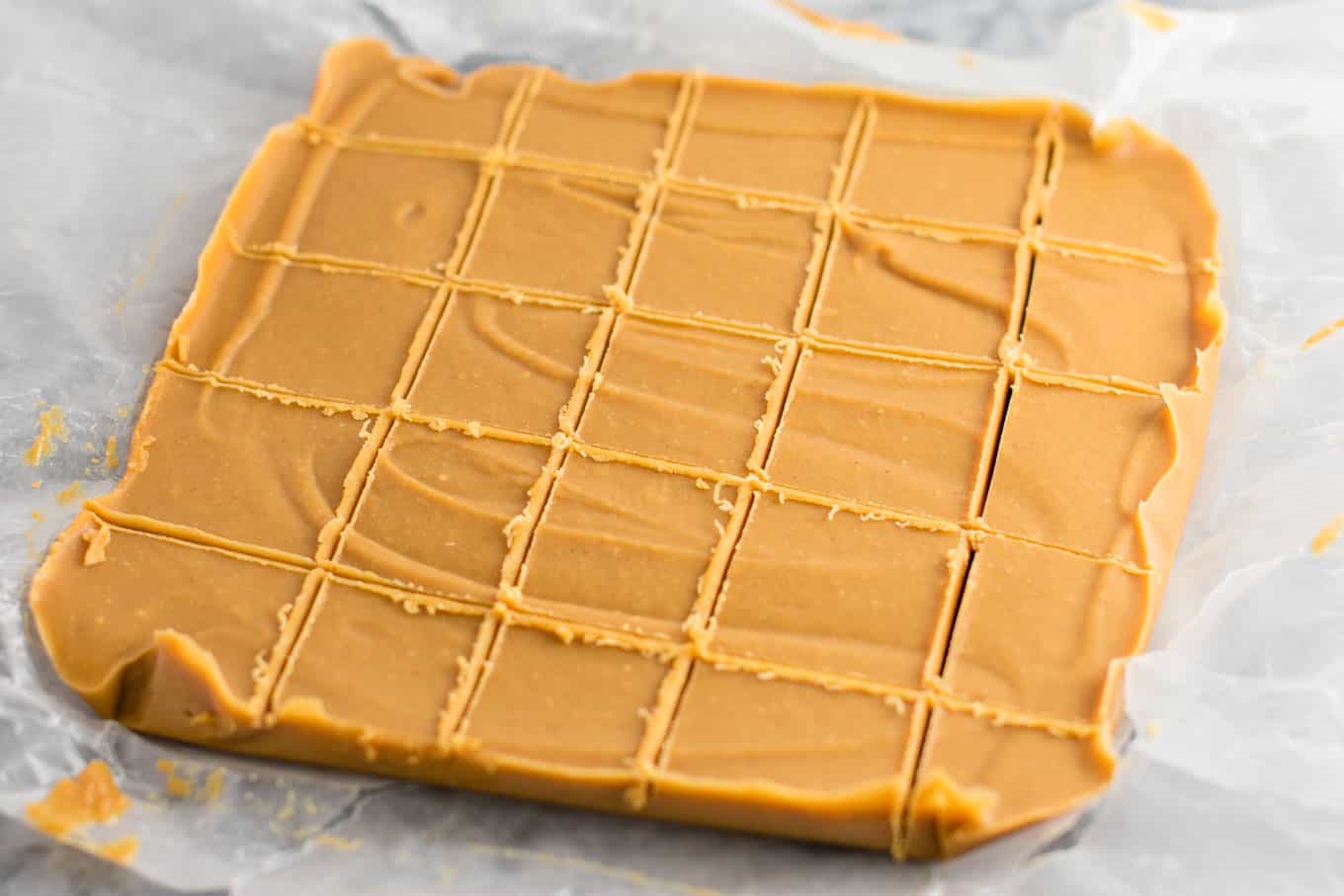 This fudge is super creamy and sweet without being full of artificial sugar and junk.
Just a little salt adds the perfect slight contrast for this sweet dessert.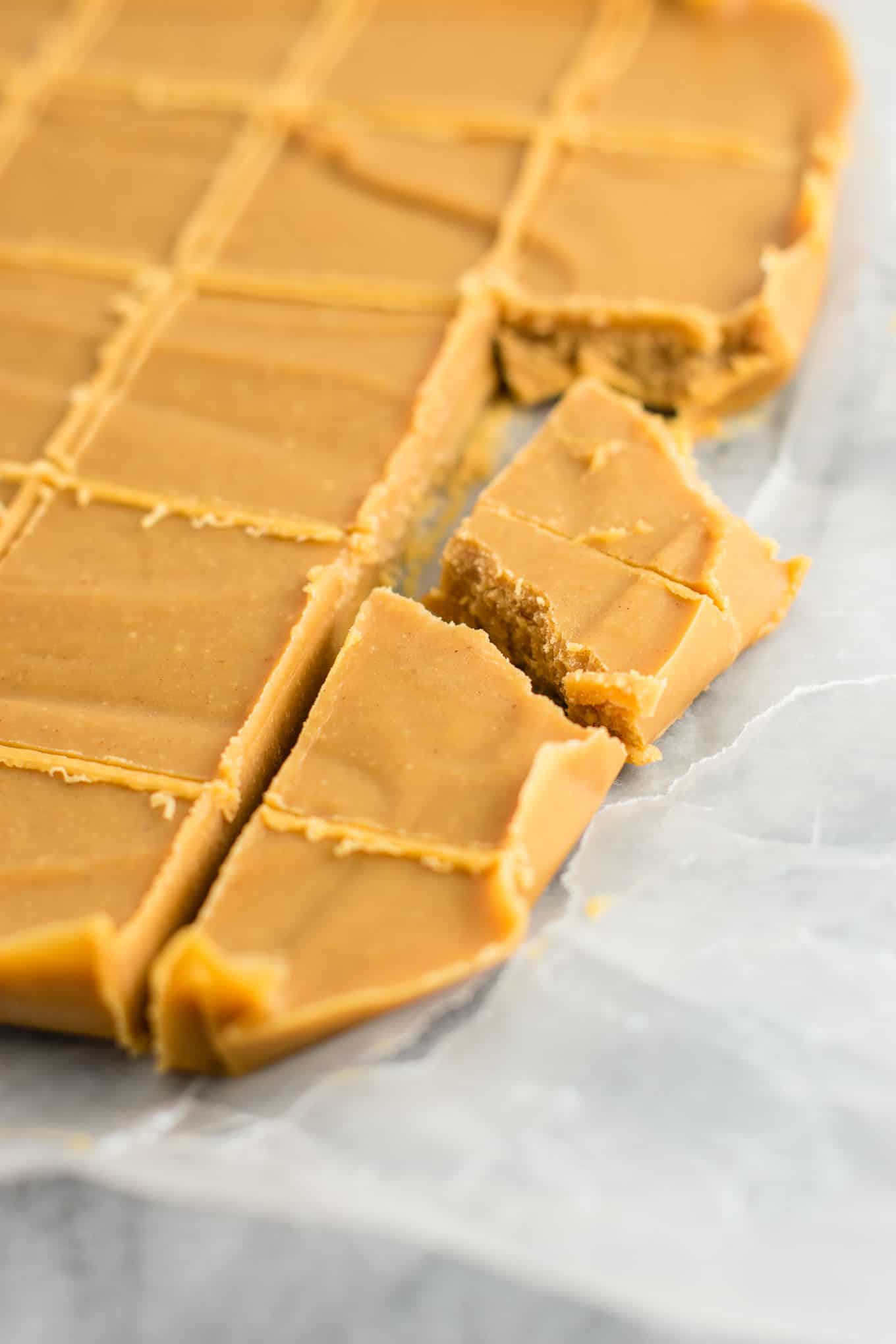 It is sweetened with pure maple syrup and doesn't leave me feeling bad after I have a piece (or 3!)
This fudge is basically my perfect dessert.
I'm super sensitive to too much sugar, and get a sugar headache within minutes of eating anything that is loaded with tons of artificial sugar.
Store this healthy peanut butter fudge in the freezer for best texture (in my opinion), but the fridge would work as well.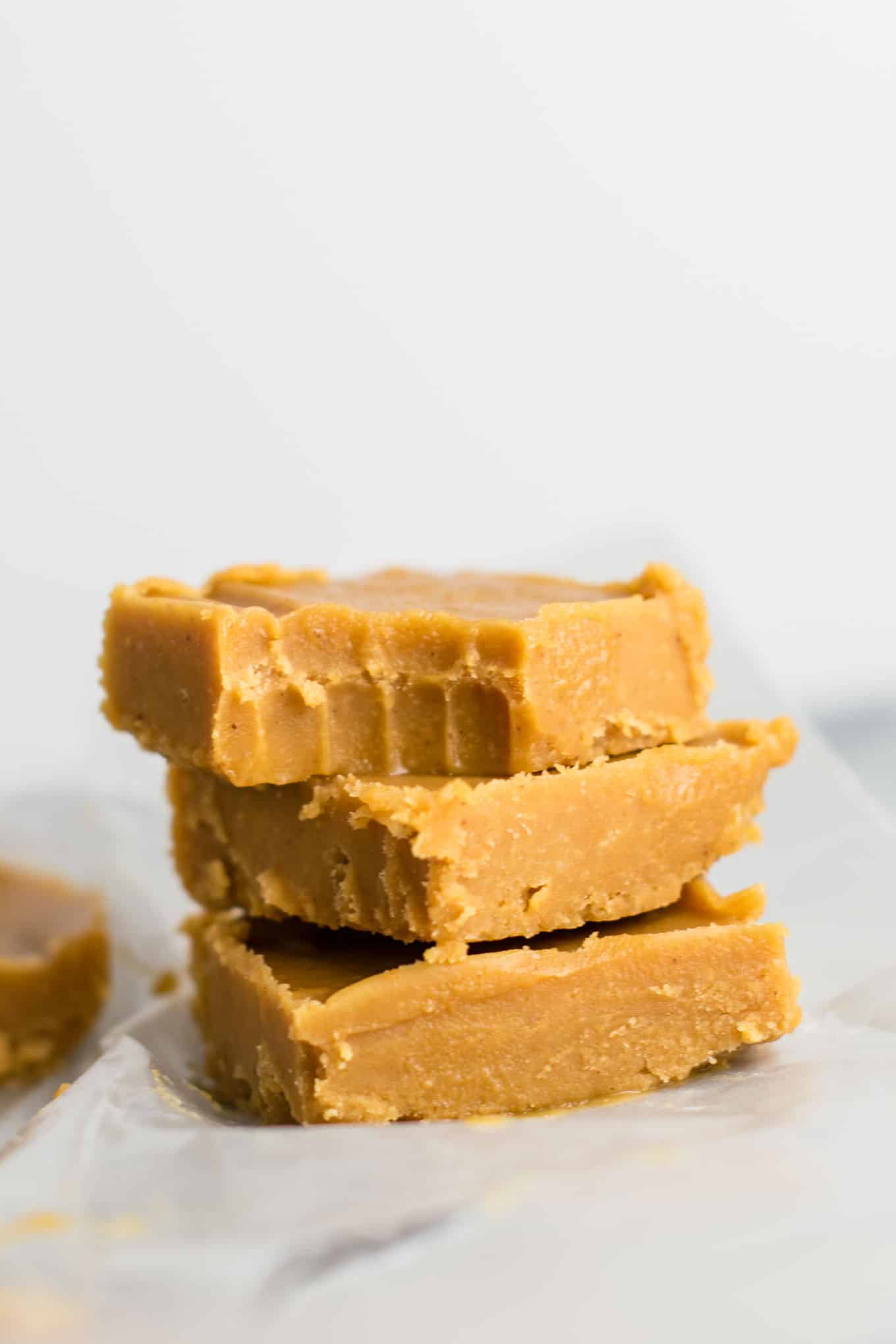 If you love fudge you will LOVE this recipe.
Don't like peanut butter?
You could substitute almond butter!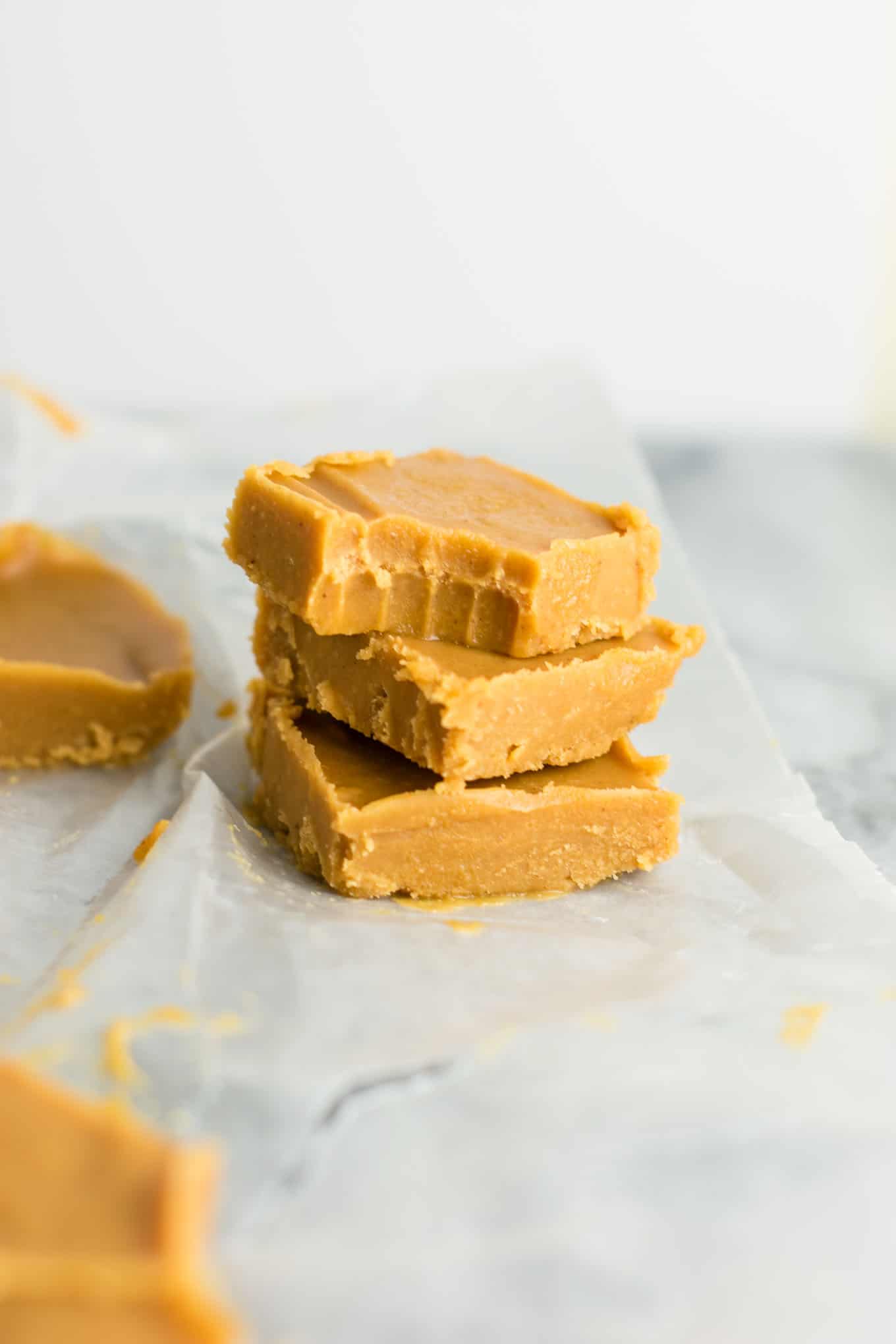 I make a version of this fudge every Christmas and it's always gone so fast.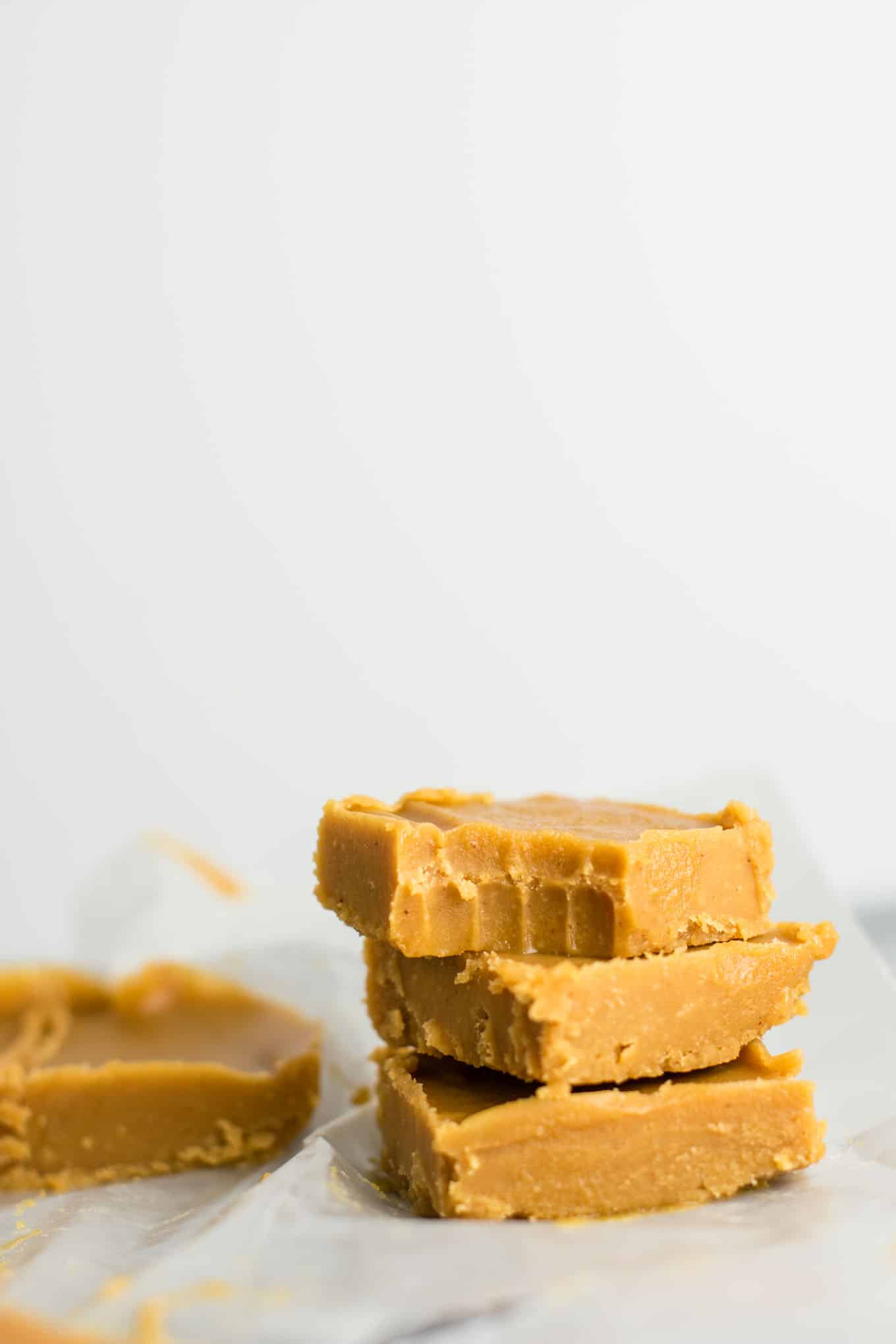 I used an 8 by 8 dish for medium thick fudge, but you could also use a smaller pan to make thicker fudge.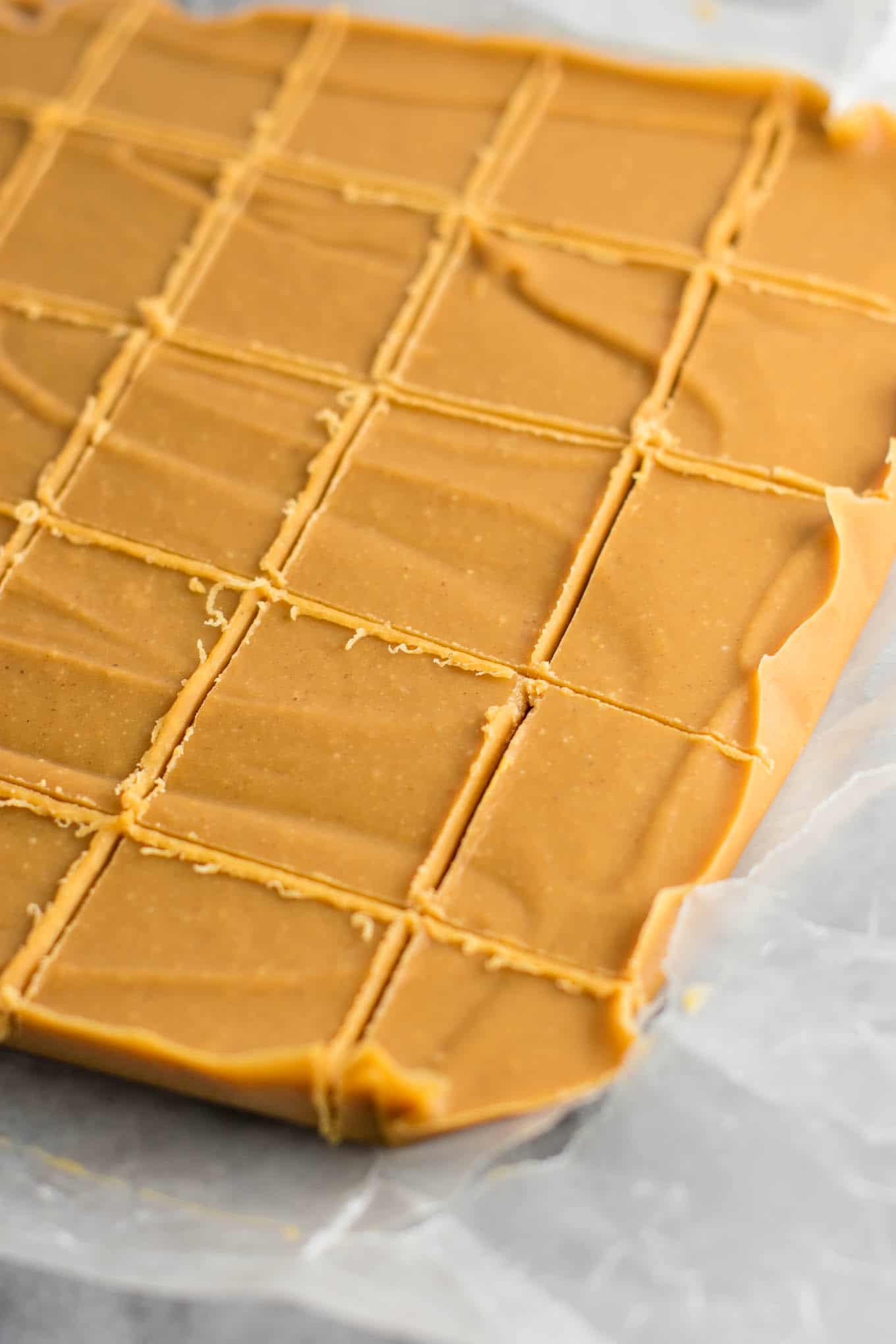 Use a knife to cut the fudge after it has chilled.
I serve mine straight from the freezer but you can also store in the fridge!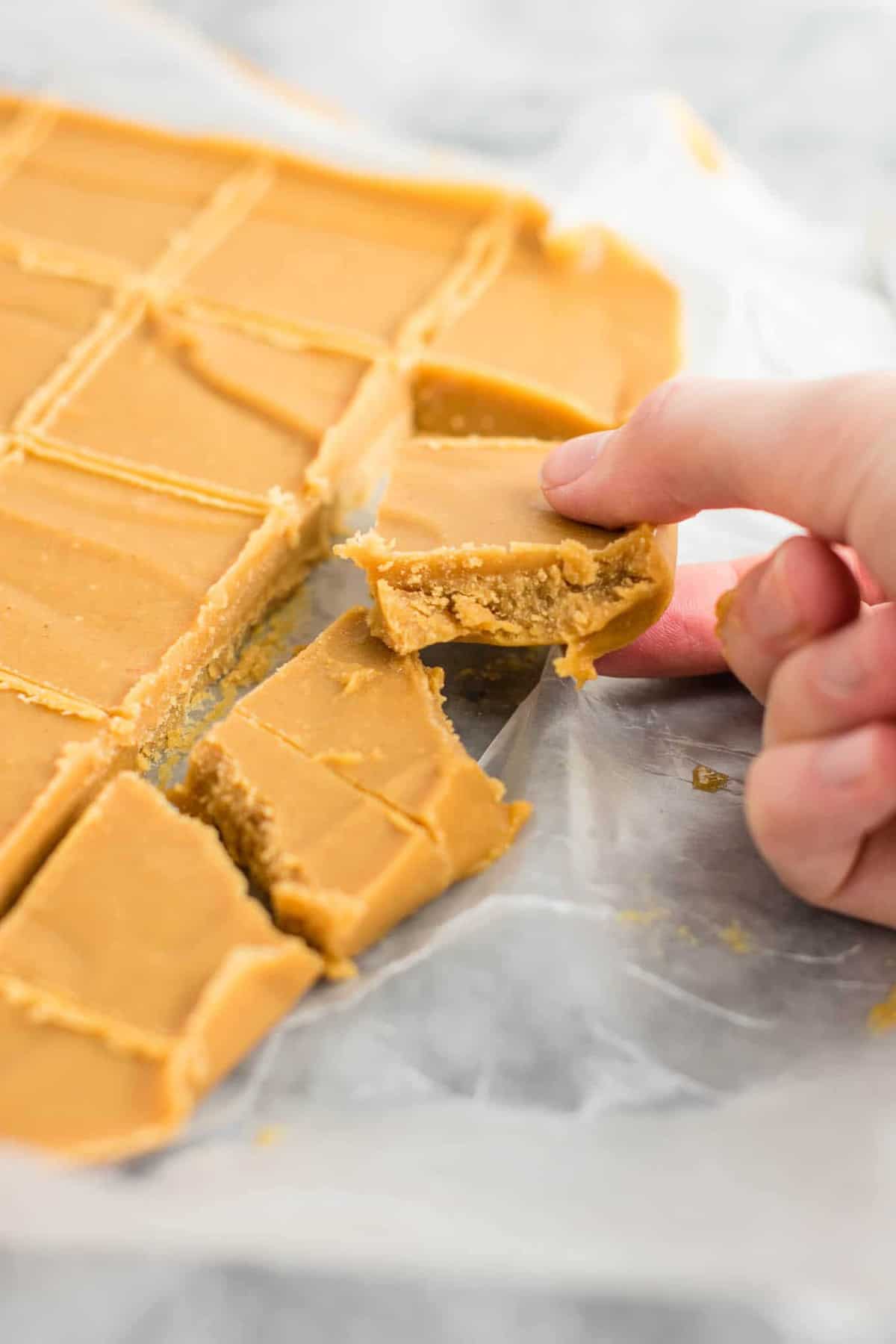 Looking for more vegan Christmas desserts? You might also like these: Healthy Peanut Butter No Bake Cookies, Healthy No Bake Peanut Butter Truffles, Cranberry Blueberry Crisp.
Click below to pin this Ultimate Healthy Peanut Butter Fudge:
Ultimate Healthy Peanut Butter Fudge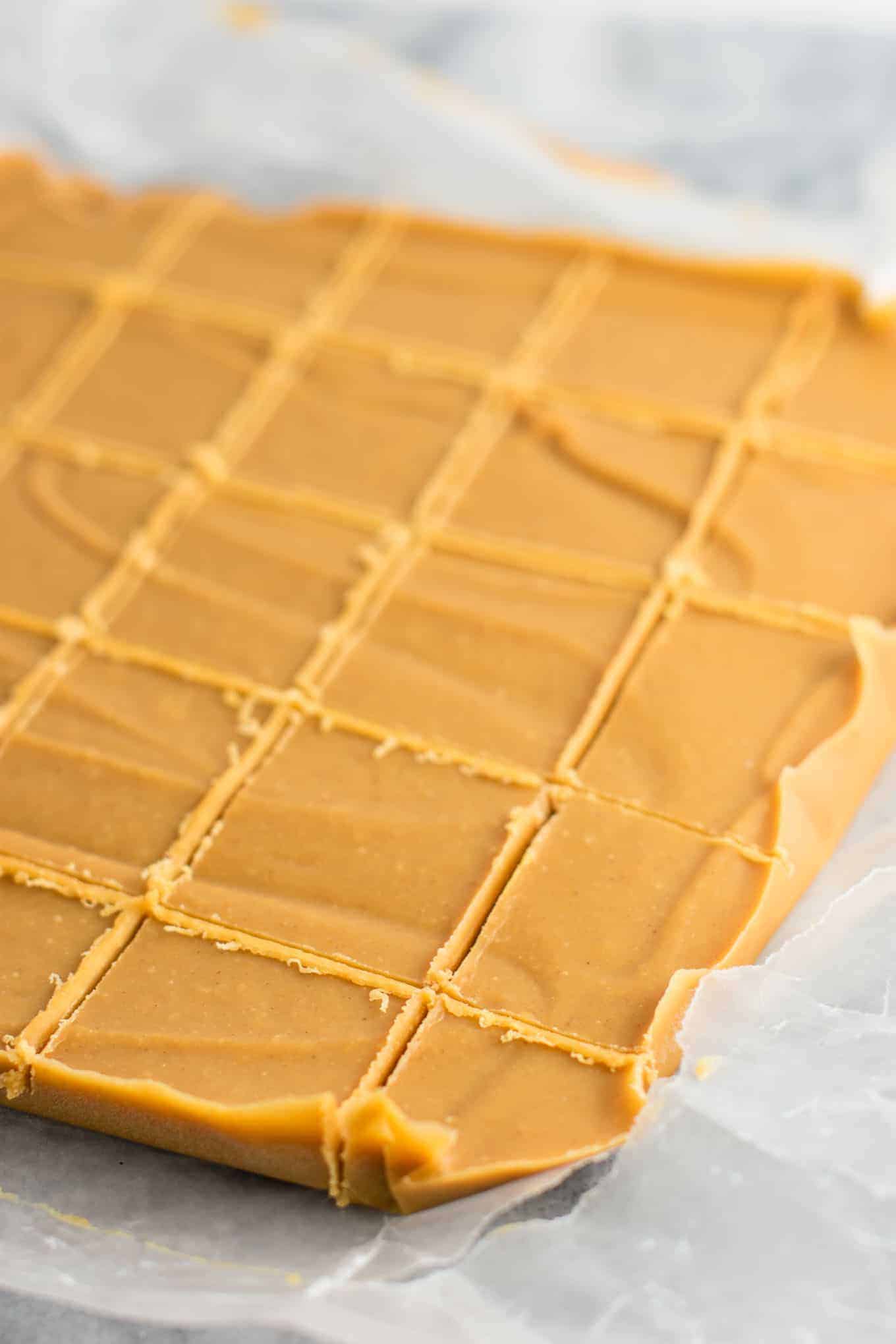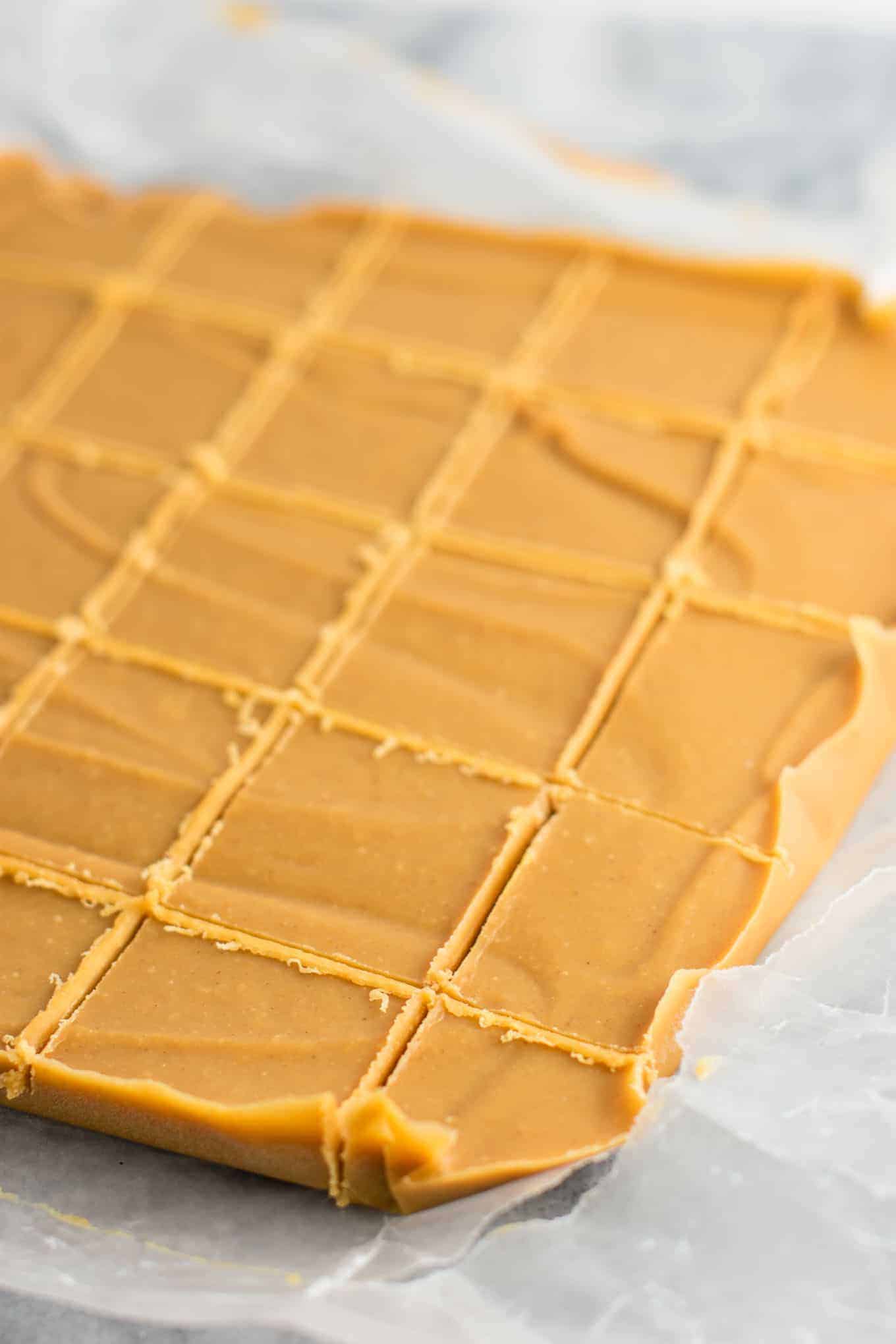 Ingredients
1 1/2

cups creamy peanut butter (only ingredients: peanuts + salt)

6

tablespoons coconut oil, measured while solid

1/2

cup pure maple syrup

2

teaspoons vanilla extract

2

tablespoons coconut flour

1/2

teaspoon sea salt
Instructions
Combine peanut butter, coconut oil, maple syrup, vanilla extract, and salt in a medium sized sauce pan
Whisk on low heat until thoroughly combined (2-3 minutes)
Whisk in coconut flour
Line an 8 by 8 dish with wax paper
Pour fudge into the lined dish and spread evenly with a rubber spatula
Allow to set 1 hour in the freezer
Serve chilled