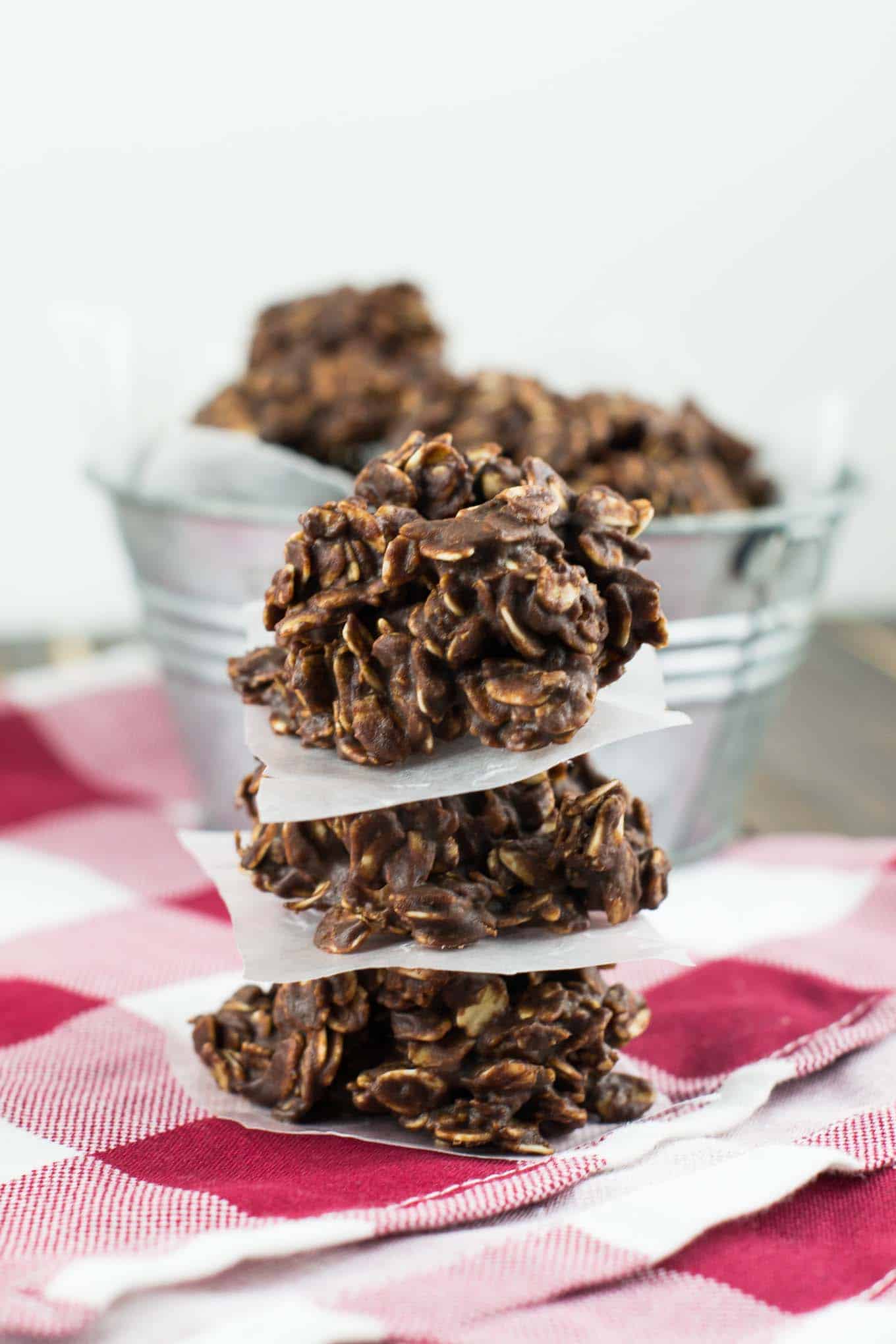 If there is one thing that I could always eat for dessert and never get sick of, it would be these healthy chocolate peanutbutter no bake cookies.
They are the perfect dessert: easy to prepare, healthy, low in sugar, chewy, and full of rich fudgy, chocolatey flavor.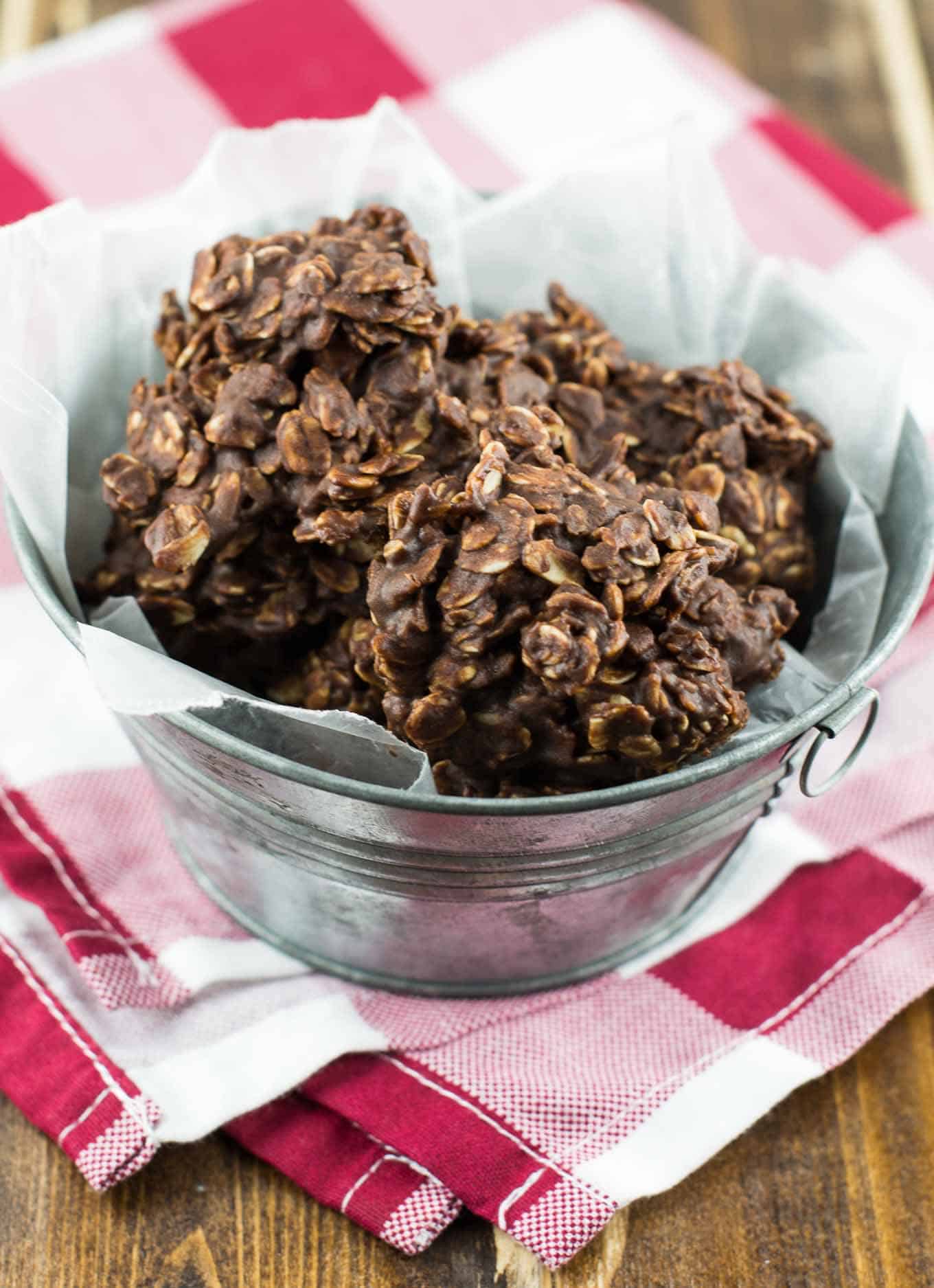 I've shared several no bake recipes with you but this one is my go to recipe.
As a nursing mama, it's important to me to get lots of oats in my diet. These cookies are the perfect excuse to eat more dessert!
I love how indulgent they taste but that they are secretly healthy. Low in sugar, full of healthy fats like coconut oil, and even have a good amount of protein in them!
Try these for a healthy holiday treat this Christmas!

Heck…I eat these for breakfast they are so good!
I recommend this recipe to anyone looking for a healthier dessert – you won't believe how addictive these are and they won't leave you feeling tired and in a sugar coma.
*note – this is a double batch recipe – I've found I love these too much to only make single batches.
Healthy Chocolate Peanutbutter No Bake Cookies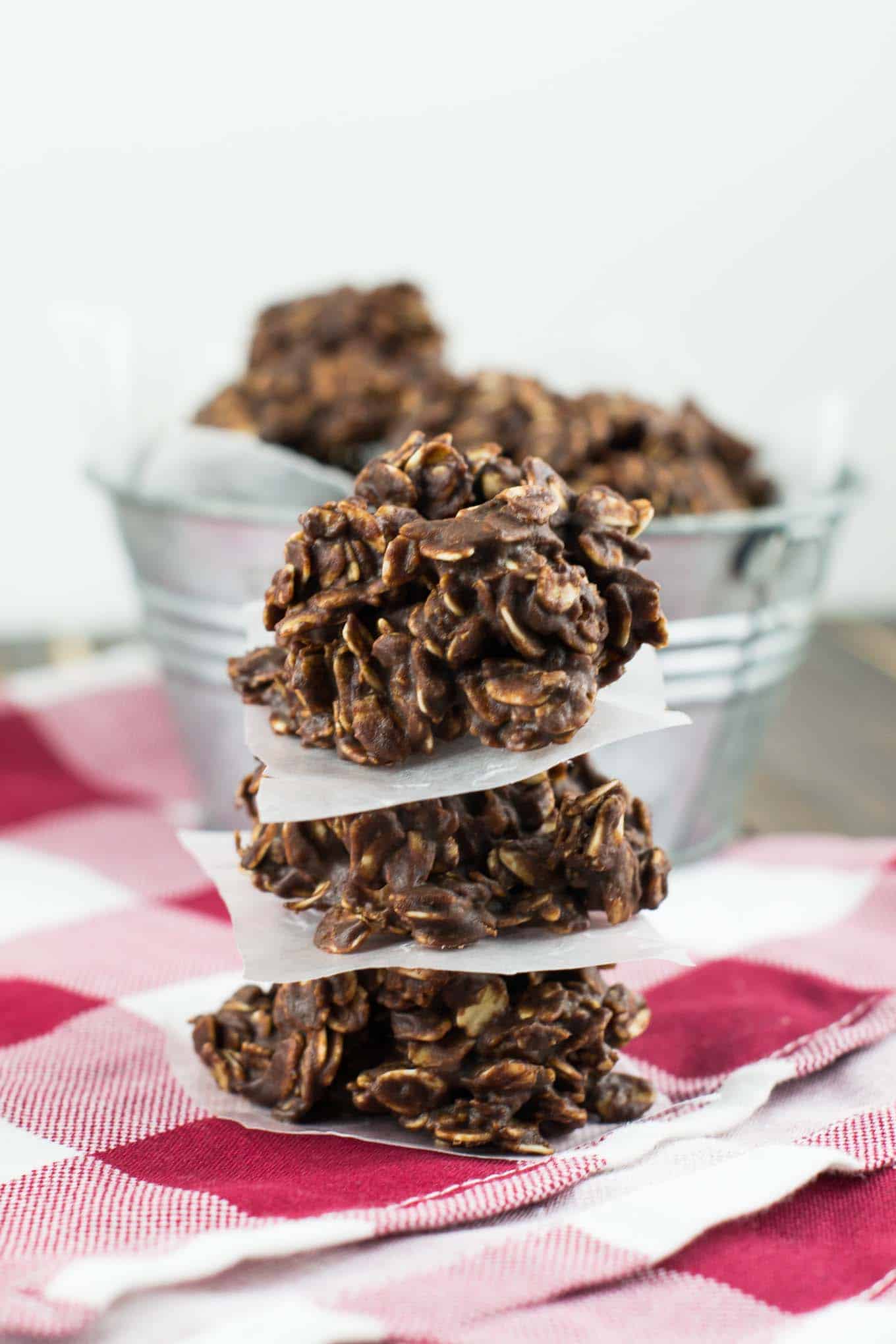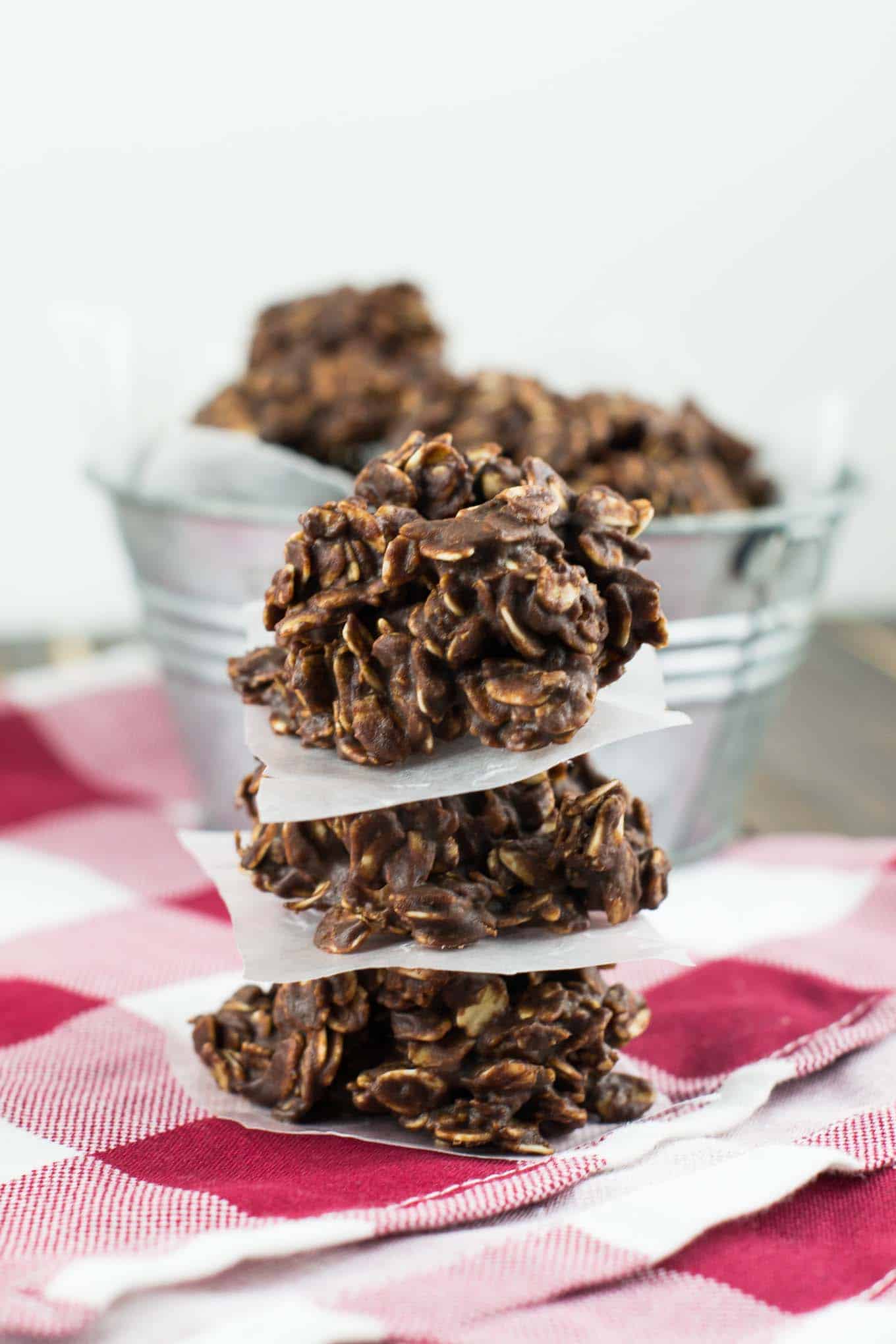 Ingredients
2/3 cup honey (or maple syrup)
1/2 cup raw cacao powder (can substitute unsweetened cocoa powder)
1/2 cup unsweetened vanilla almond milk
1/2 cup coconut oil
3/4 cup peanut butter
2 teaspoons vanilla extract
1/2 teaspoon sea salt
4 cups rolled oats
Directions
Add honey and cacao powder to a medium sauce pan
Heat pan on medium low heat (do not boil), stirring with a whisk, until honey and powders mix to form a sauce that resembles chocolate syrup
Add coconut oil and almond milk
Stir with a whisk until coconut oil melts and combines (less than a minute)
Stir in peanut butter, sea salt, and vanilla extract, whisking until the sauce is smooth
Add in oats and stir to combine
Drop by large spoonfuls onto baking sheets covered in wax paper (ease of cleanup)
Allow to harden for at least an hour in the fridge, or until set
Store in fridge or freezer (I love mine in the freezer for a fudgy texture!
Loading nutrition data...