Watermelon is my life blood in the summertime.
From frozen watermelon lime coolers to watermelon lemonade, I just cannot get enough!
Watermelon is one of those fruits that I simply cannot believe has next to no calories. It's sinfully delicious and I could totally eat a whole watermelon in one sitting.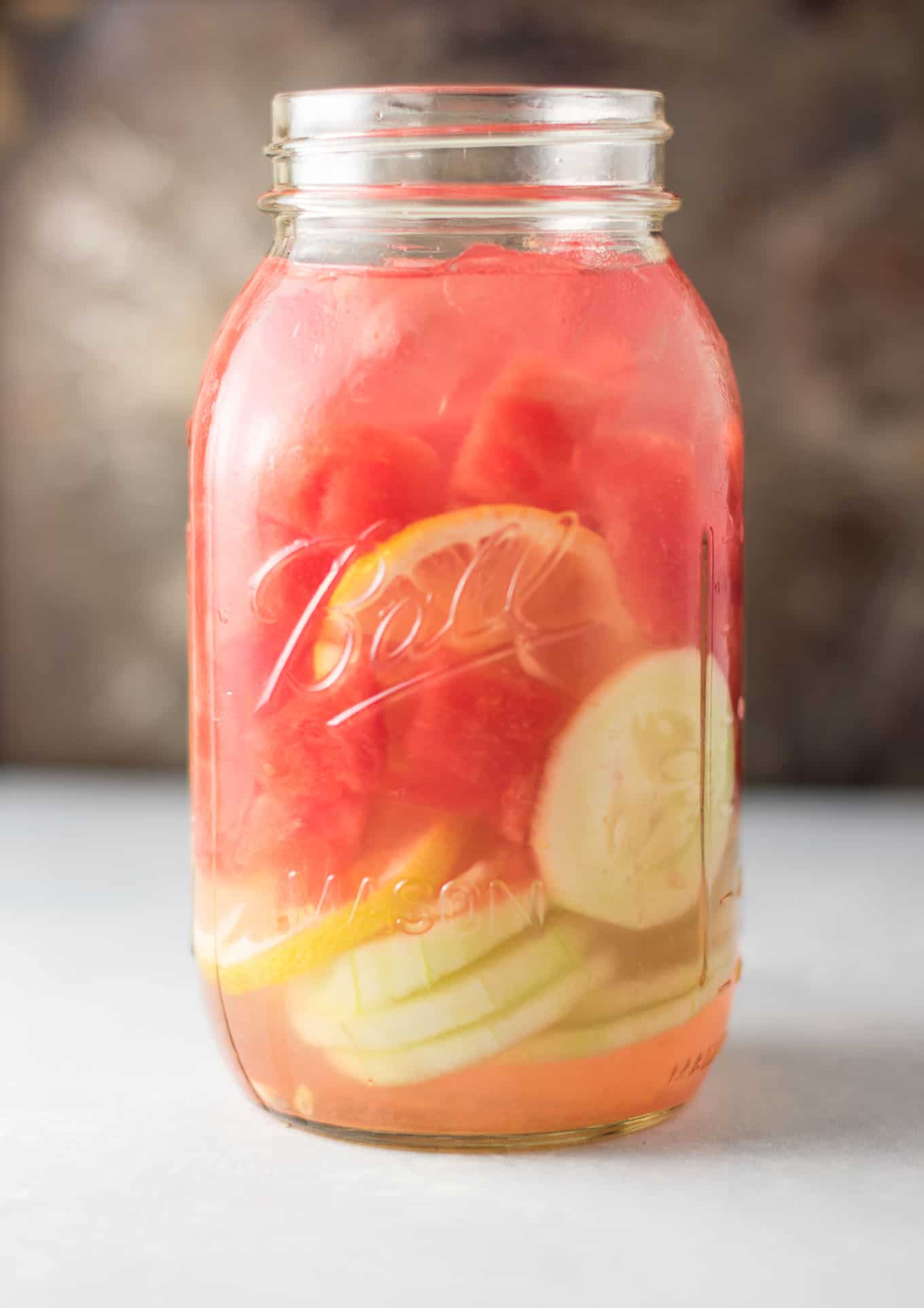 This watermelon detox water recipe uses a heaping amount of fresh watermelon with some sliced lemons and cucumber to bring all of the flavors of summer to your mouth.
Added bonus besides it's flavor? The health benefits.
If I'm being healthy by drinking a beverage that tastes like heaven then I guess I'll just have to make the sacrifice 😋
I used half of a cucumber and one small sliced lemon in addition to the watermelon.
Feel free to throw in more cucumber or even lime would be nice if you don't have any lemons on hand.
This watermelon detox water recipe is so refreshing and perfect to cool off with on hot summer days!

Watermelon Detox Water Recipe
Ingredients
½ cucumber, sliced
1 small lemon, sliced
1½ cups cut up watermelon
2 cups filtered water
1 cup ice
Instructions
Combine all ingredients in a mason jar and refrigerate until chilled.
Enjoy!