I'm back today with another watermelon themed recipe!
Check out my Frozen Watermelon Lime Cooler if you want more watermelon goodness!
Watermelon is one of my favorite fruits and I could easily eat 1-2 a week just by myself.
I love summer when the grocery stores are full of huge displays full of watermelon.
I'm like a kid at Christmas!

I love how refreshing and hydrating watermelon is.
It's sweet and crisp and one of those foods that I could eat forever.
I love how healthy it is and that it barely has any calories in it.
It's pretty much the king of fruits.

Last week the watermelon I bought was sadly not fantastic.
It wasn't quite sweet or crisp enough.
Not wanting to waste it, I decided to make this sparkling watermelon lemonade to enjoy for an afternoon treat.
This is now my go to recipe for any watermelon leftovers!
Don't waste that watermelon that wasn't as good as you expected, try this instead!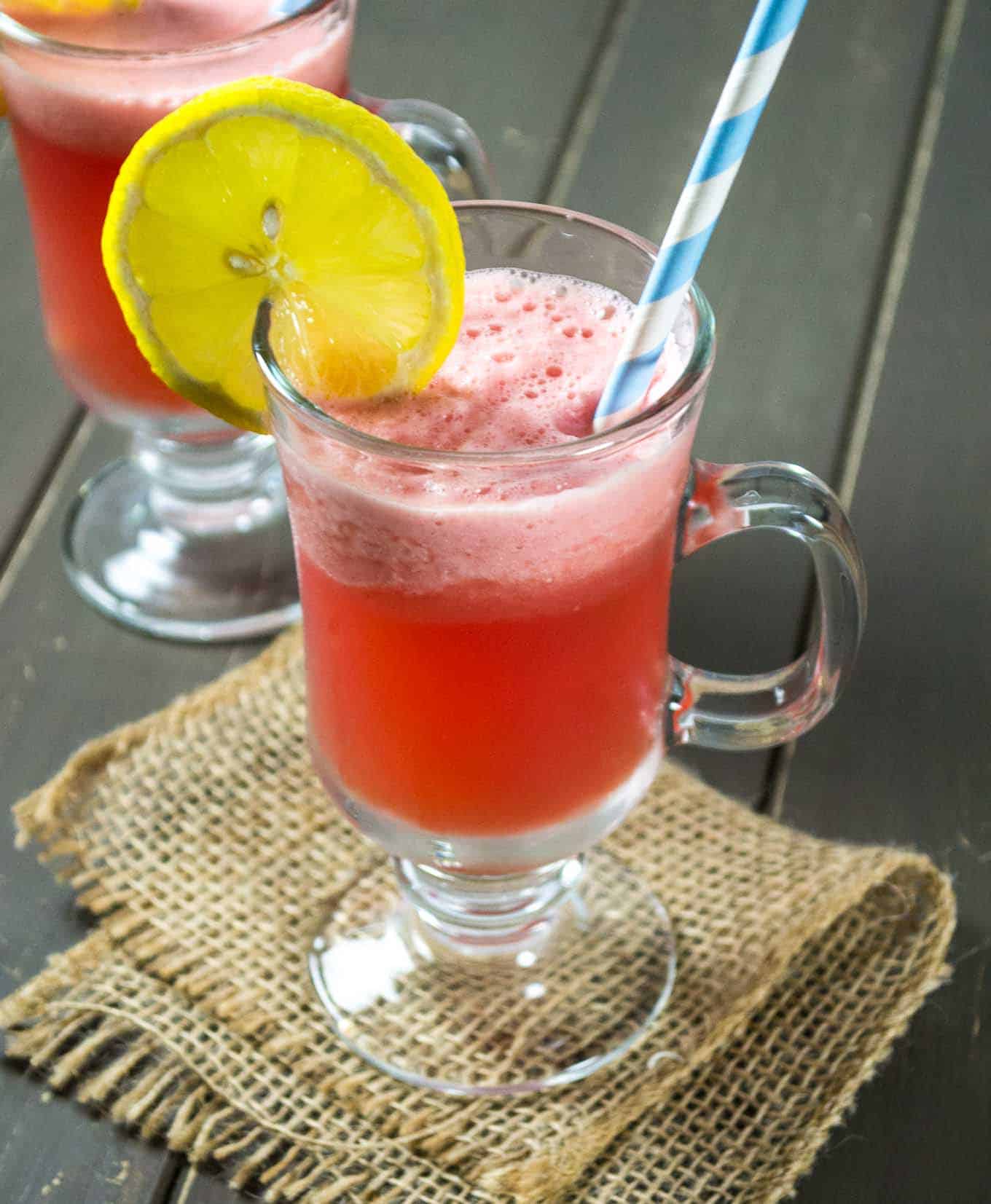 This recipe is perfect when you want a sweet summer drink and is way healthier than soda!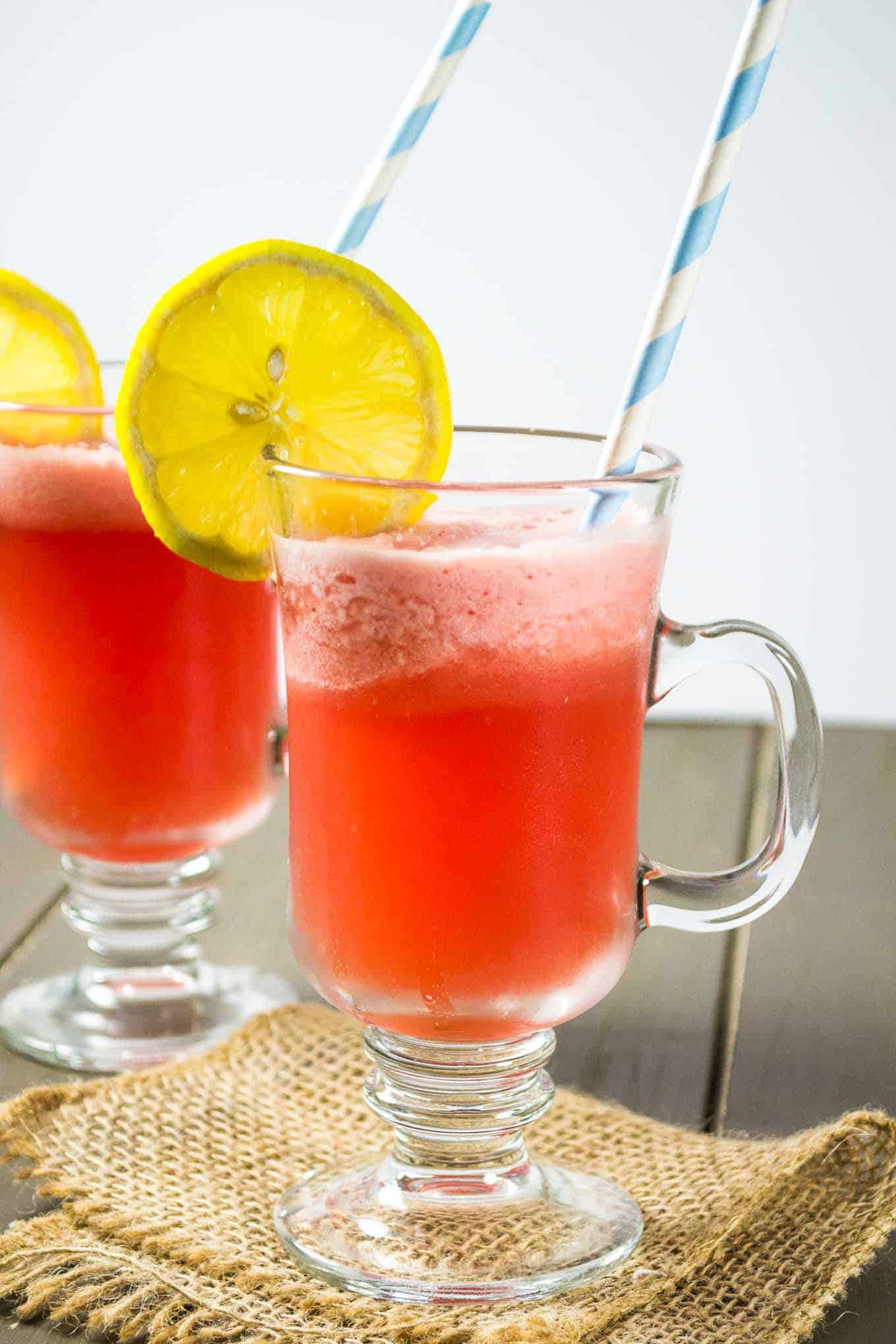 I love making drinks from sparkling water when I'm craving soda or something sweet.
Sparkling water gives you that fizziness that soda has, but is easily customizable to be healthier.
This watermelon lemonade is a great healthy treat to enjoy this summer!
Sparkling Watermelon Lemonade
Ingredients
1/2 lemon, juiced
1 cup chopped watermelon
2-3 tablespoons pure maple syrup
1 1/2 cup sparkling water
1/2 cup ice cubes
Directions
Combine all ingredients in a blender and blend well
Serve immediately and enjoy!
Loading nutrition data...