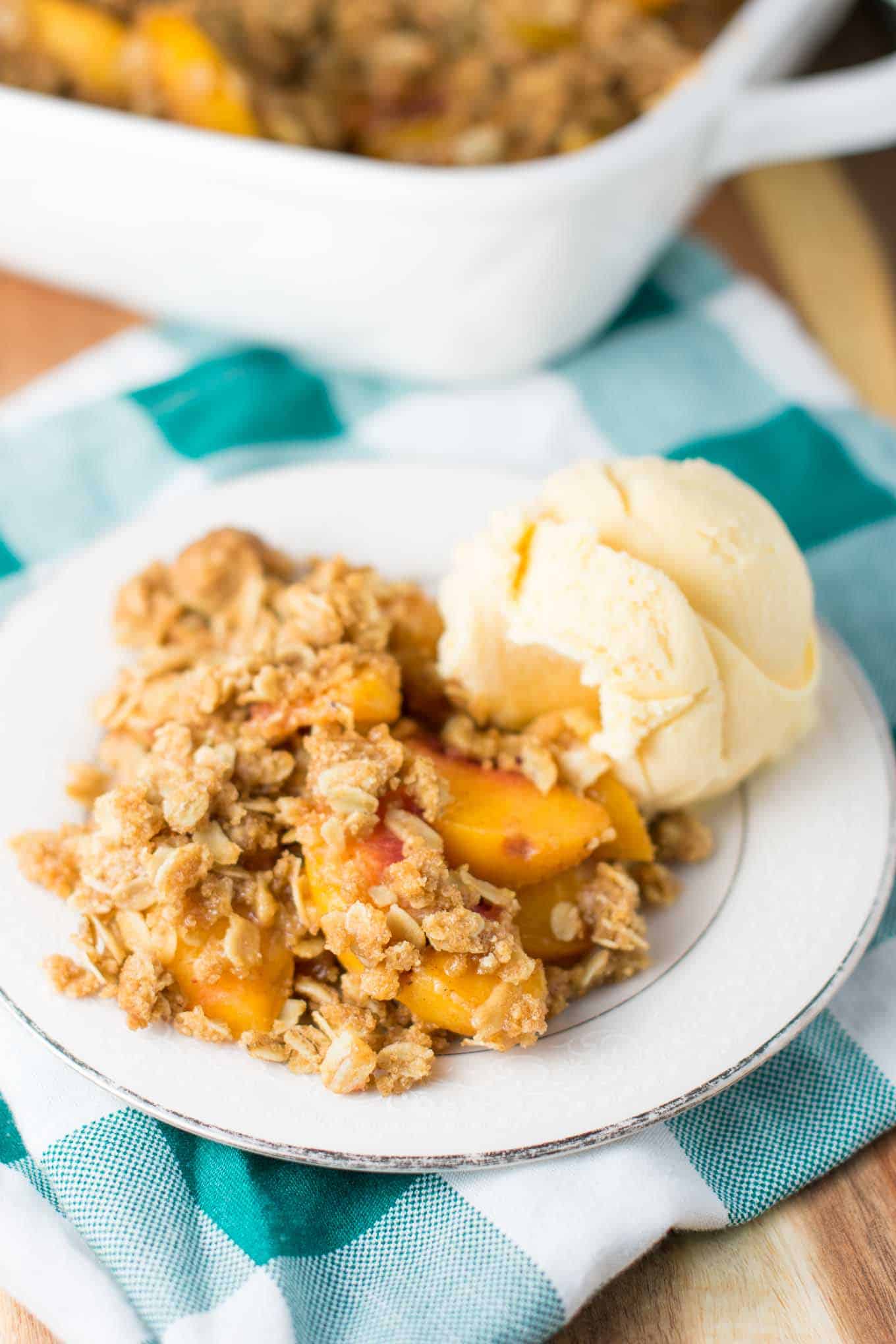 Happy Monday!
This day feel super off for me since my weekend wasn't exactly fun and relaxing.
If you read this post you know that we've been searching for a new family car. Well on Friday morning our backup truck started smoking, which kicked our search into high gear 😬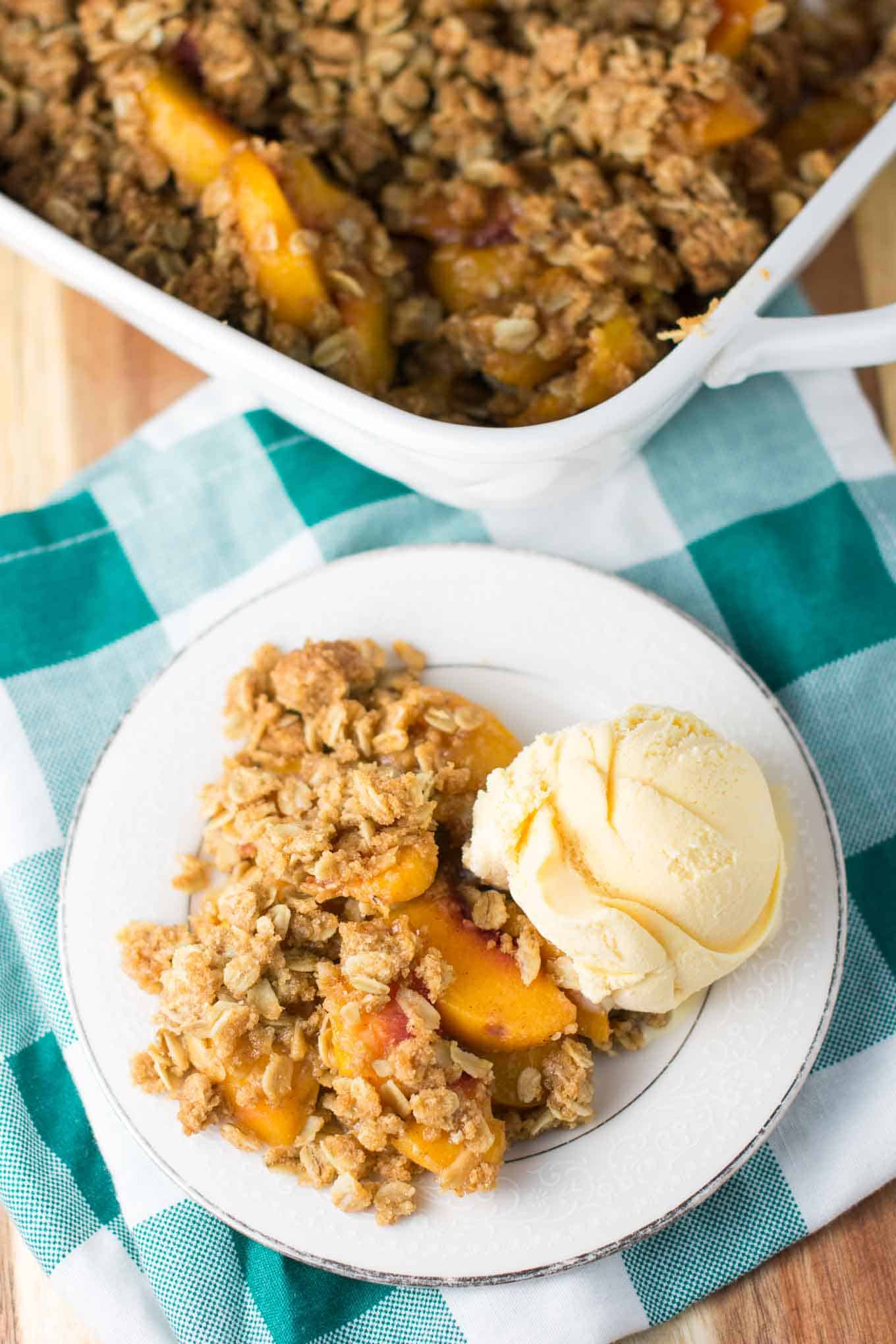 When you have an 11 month old that's been stuck in the house for a week it is NOT fun, trust me friends.
On Saturday we spent 6 hours at a dealership and finally walked away with our dream car!
I am so thankful that we had a great experience and that we finally have a great vehicle that is dependable and safe for our little family!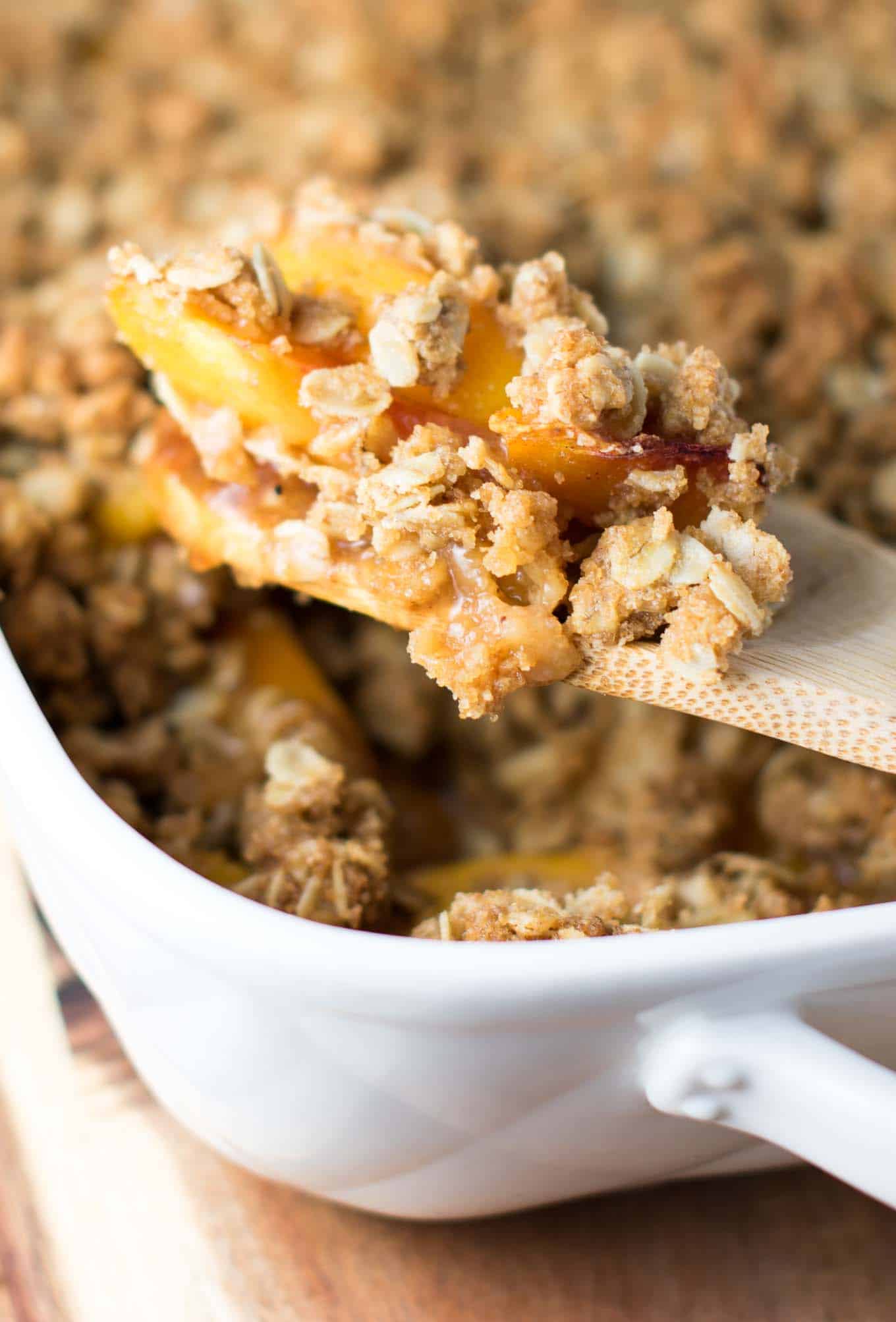 Sunday was spent running around like crazy doing all of our errands (in our new car!) so we didn't get much time to relax.
Man I am grateful for a day off tomorrow with my hubby!
Do you have any special plans for the 4th? I want to hear them!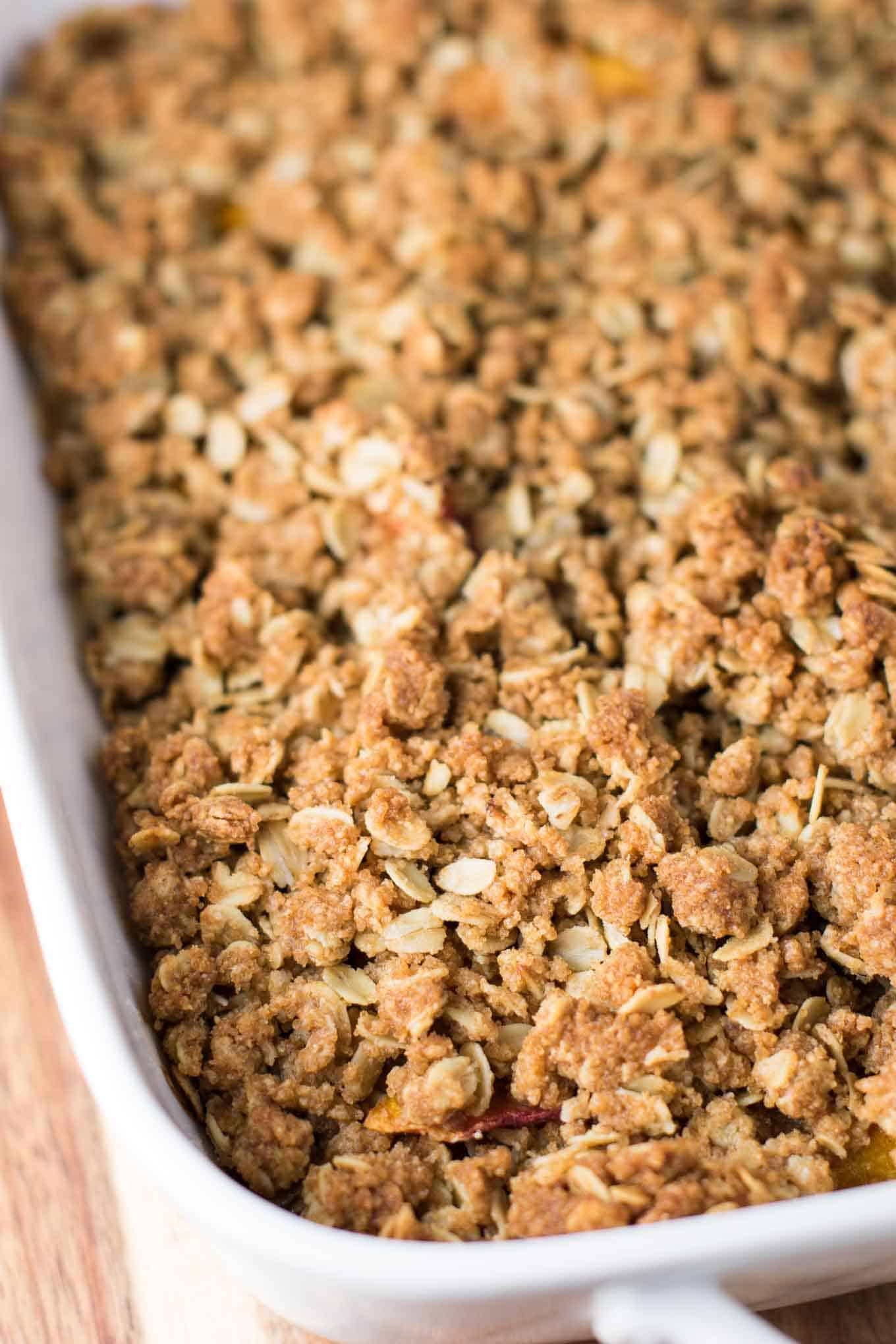 When I think of 4th of July food I think of that one scene in friends where Joey says "that's like 4th of July with no apple pie!"
Well while I love apple pie, this peach crisp is how I'll be celebrating the 4th this year!
This recipe uses frozen peaches so it is SO easy to throw together.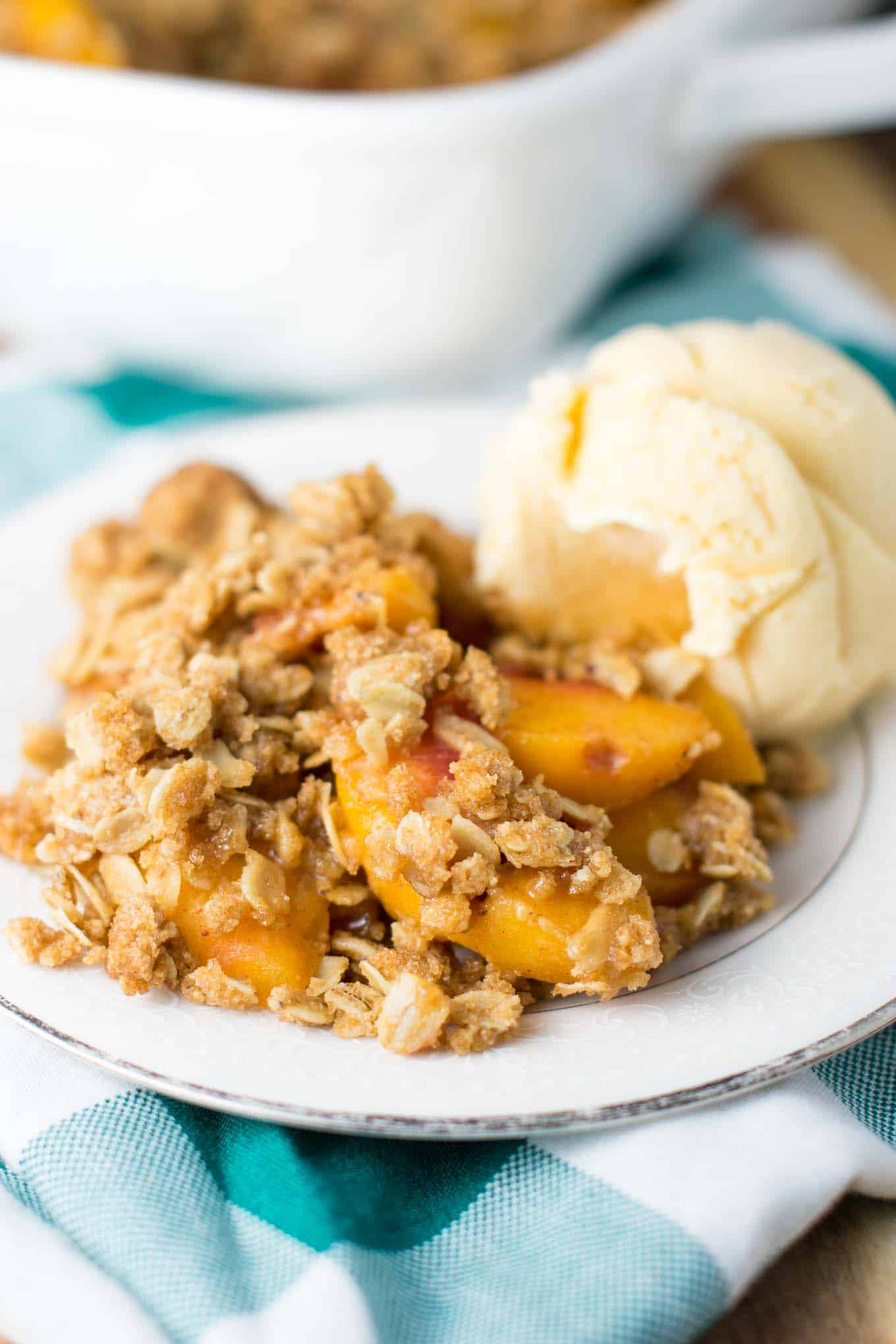 In just minutes you can throw this in the oven and in under an hour you'll have a bubbly delicious peach crisp with a crunchy whole wheat oat crumb topping.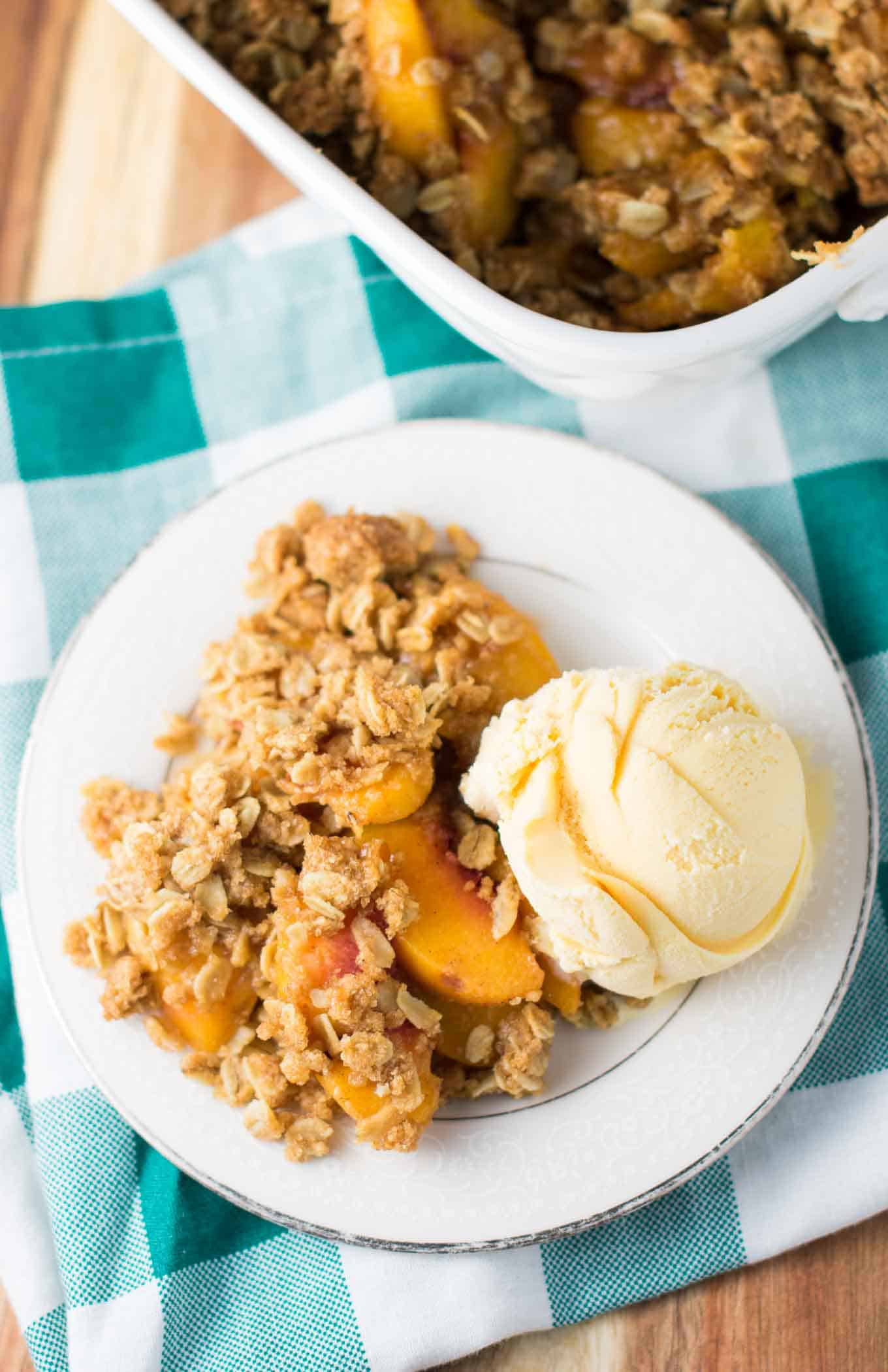 If you love crisp recipes, be sure to check out my other ones!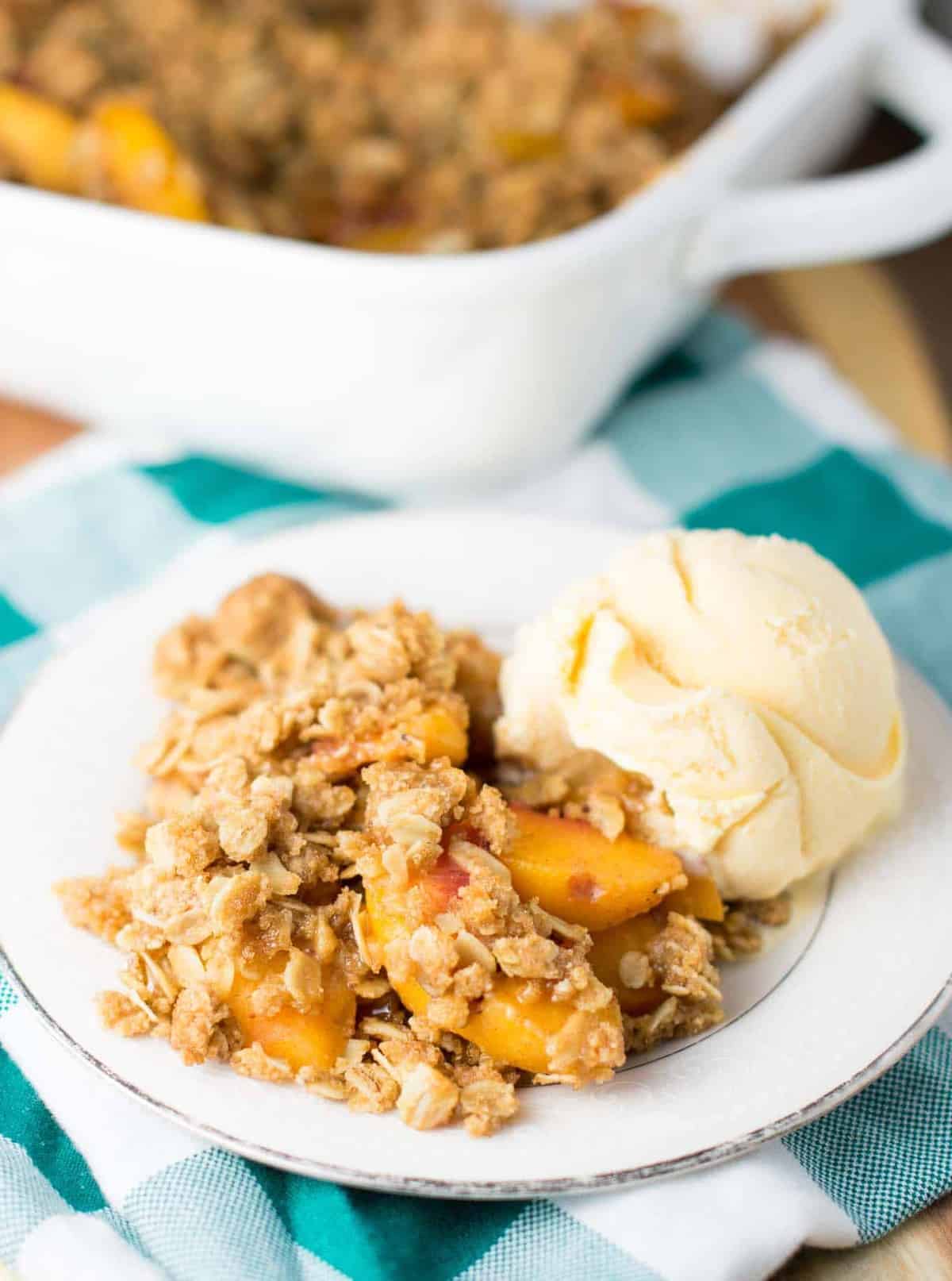 Serve this easy peach crisp recipe up with a scoop of vanilla ice cream for an easy and delicious dessert!
Easy Peach Crisp Recipe
Ingredients
For the Crisp
30 oz frozen peaches, thawed slightly
1/4 cup brown sugar
1/4 cup coconut sugar
3 tablespoons corn starch
1/2 teaspoon salt
3/4 teaspoon cinnamon
1/4 teaspoon nutmeg
For the crisp topping
1 1/4 cups brown sugar
1 cup whole wheat pastry flour
1 1/4 cups rolled oats
scant 1/2 teaspoon salt
3 tablespoons coconut oil, melted
1/2 cup vegan butter, melted
Directions
In a large bowl, combine all ingredients for the crisp
You will need to stir until the ingredients stick to the peaches (usually after around 10 minutes of allowing the peaches to thaw)
In a separate bowl, combine ingredients for the crisp topping and stir until it resembles wet sand
Pour crisp ingredients into a baking dish and spoon the crisp topping in an even layer over the top
Bake at 350 degrees for 50-60 minutes, or until bubbly and browned
Serve with vanilla ice cream
Loading nutrition data...