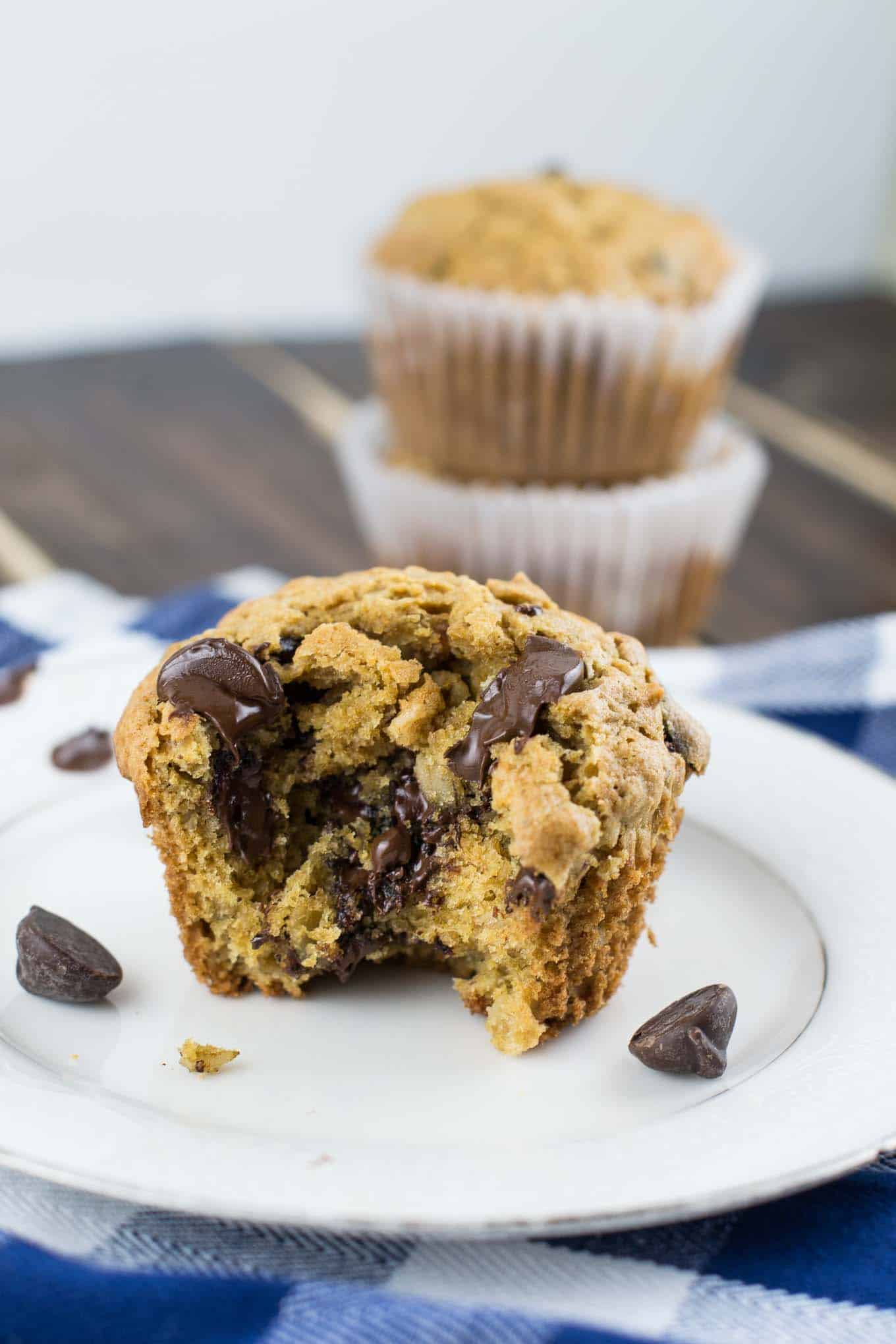 I want you to close your eyes for a second and imagine biting into a warm oatmeal chocolate chip cookie straight out of the oven.
That, my friends, is exactly what it tastes like to bite into one of these muffins that I've created for you today!
These muffins are packed full of better-for-you ingredients and can be easily thrown together on a lazy Sunday afternoon for the upcoming week's breakfast on the go.
And did I mention they taste just like biting into a cookie?!
Let's all have a moment of silence to let that sink in. A healthy breakfast muffin. That tastes like a melt-in-your-mouth oatmeal chocolate chip cookie.
It's basically all of my breakfast dreams come true.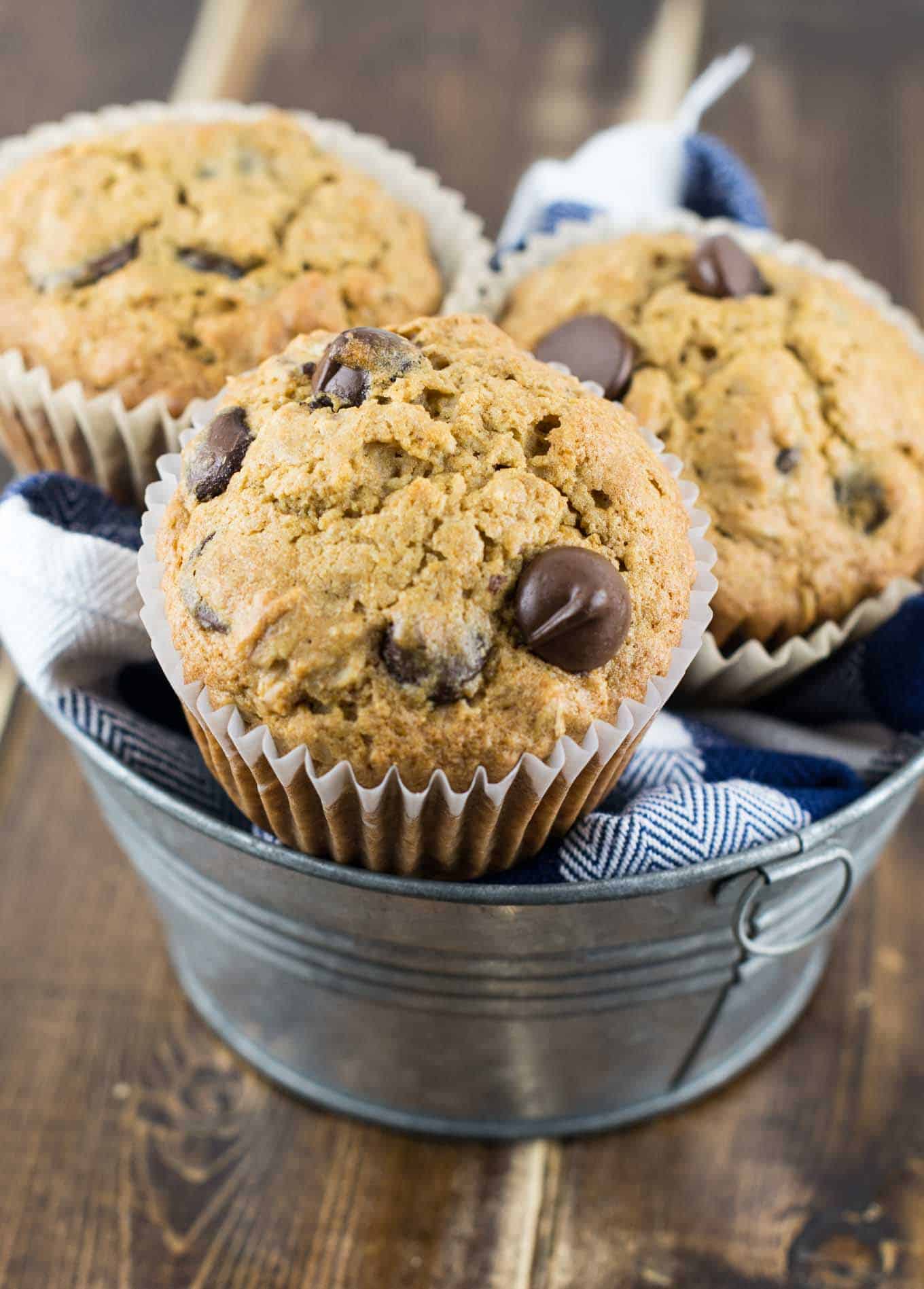 Whole wheat pastry flour gives these muffins an insanely soft and delicate texture which I love.
Hard and dense muffins = not worth it to me.
Are you sold yet?!

I love how delicate and crumbly these are. They are so soft and moist, but hold their shape well and are just the perfect softness, while not being mushy.
I love these fresh out of the oven, or microwaved 15 seconds if it's the next day.
You really can't go wrong with these! #breakfastgoals
Please tell me you'll be making these with me this weekend? If so be sure to leave a comment and let me know how they turn out!

Oatmeal Chocolate Chip Cookie muffins
Ingredients
½ cup extra virgin olive oil
½ cup coconut oil, melted
⅓ cup unsweetened applesauce
⅓ cup unsweetened almond milk
1 tablespoon vanilla extract
¼ teaspoon ground nutmeg
2 eggs
2 teaspoons baking powder
½ teaspoon baking soda
½ teaspoon salt
1 cup brown sugar
2 cups whole wheat pastry flour
2 cups rolled oats (old fashioned oats)
10 oz chocolate chips
Instructions
Cream together olive oil, melted coconut oil, brown sugar, vanilla extract, almond milk, and applesauce
Add eggs and beat well
In a separate bowl, whisk together nutmeg, salt, flour, baking powder, and baking soda
Add the dry mixture to the wet, beating until combined
Stir or beat in oats and chocolate chips
Fill muffin liners ¾ of the way full with batter
Bake at 350 degrees for 19-22 minutes, or until a toothpick inserted comes out clean (mine were perfect at 20 minutes)