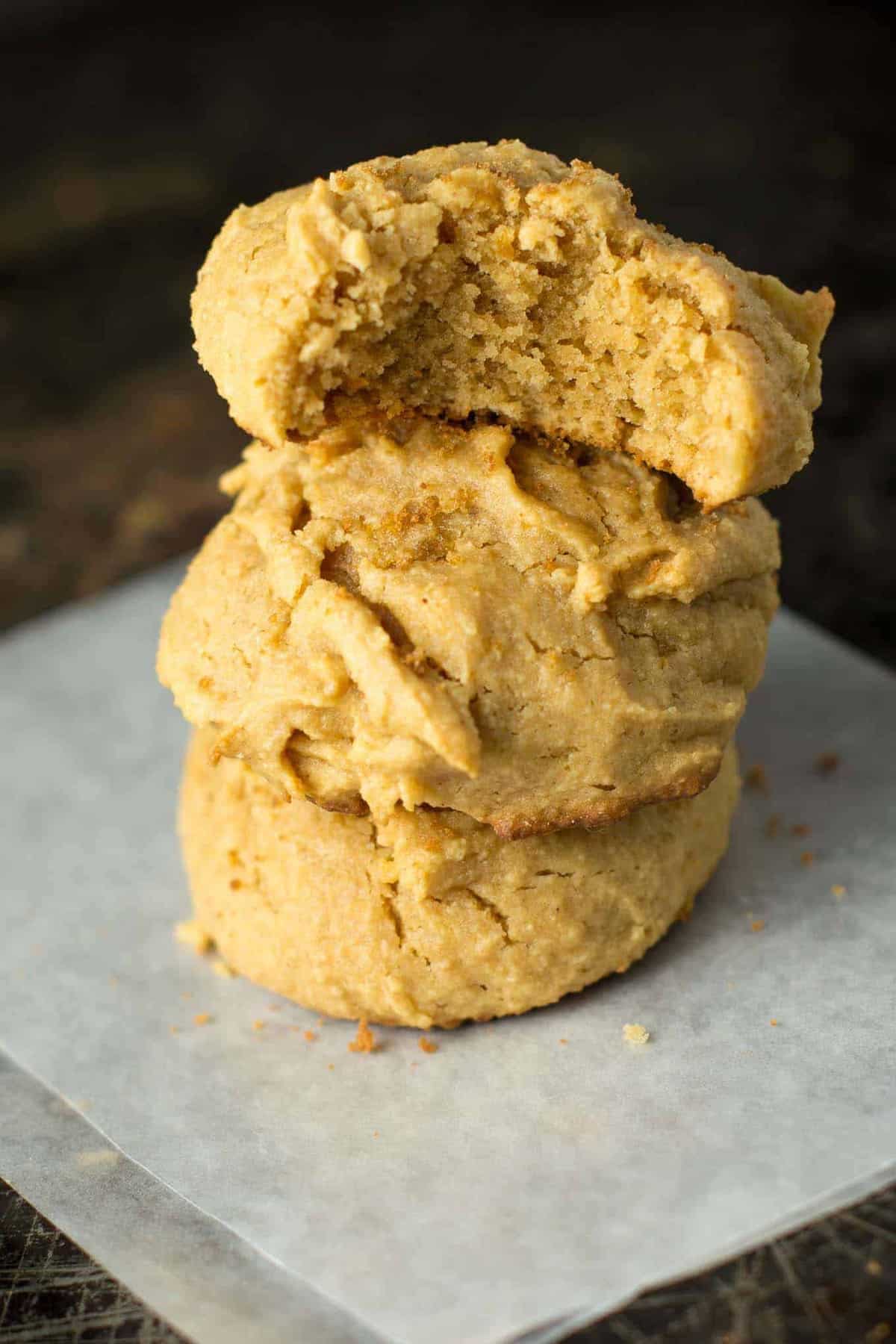 Perfect fluffy peanut butter cookies are coming at ya today!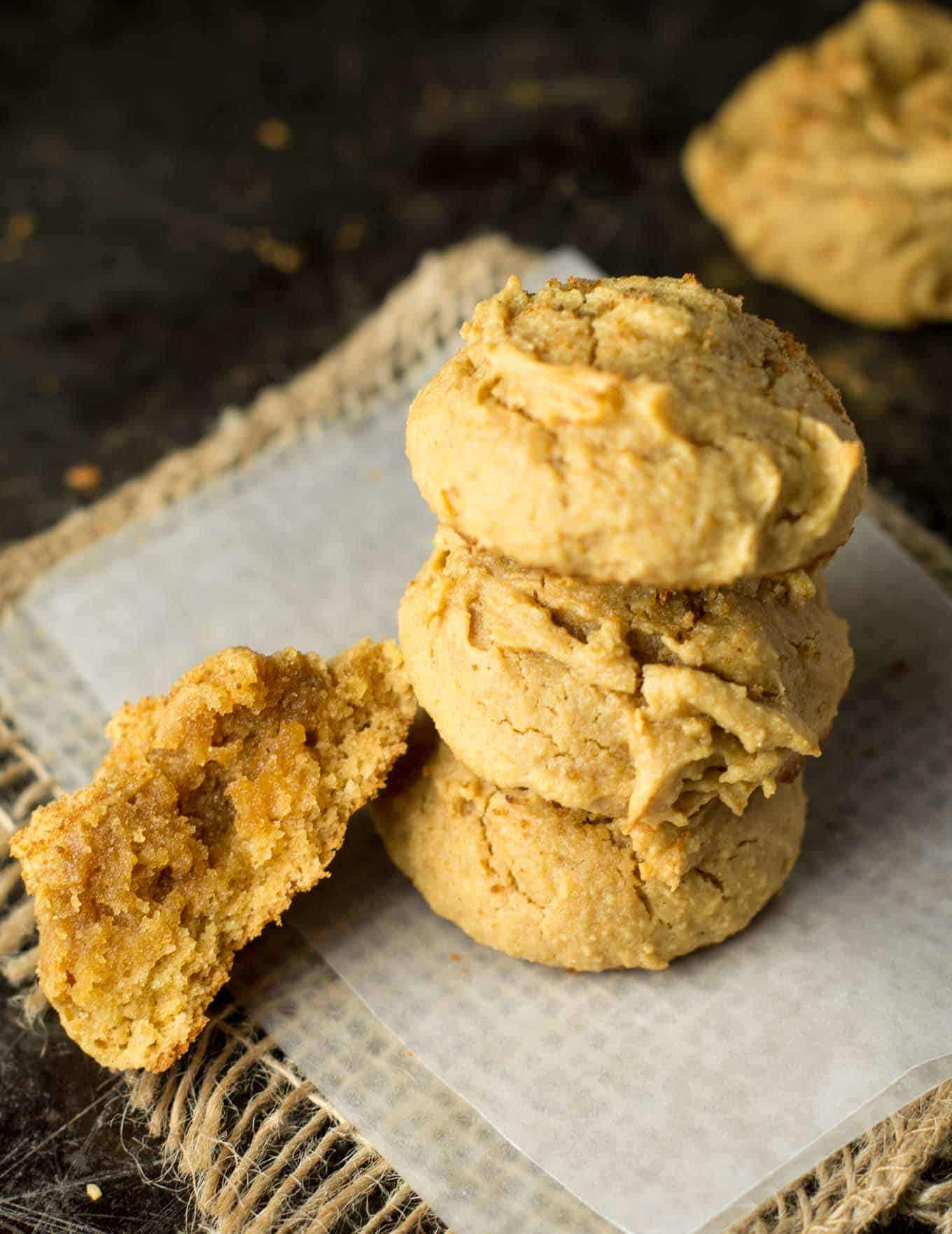 I'm one of those people who favors chocolate desserts over just about anything else.
People that don't like chocolate? Those are people that I understand the least!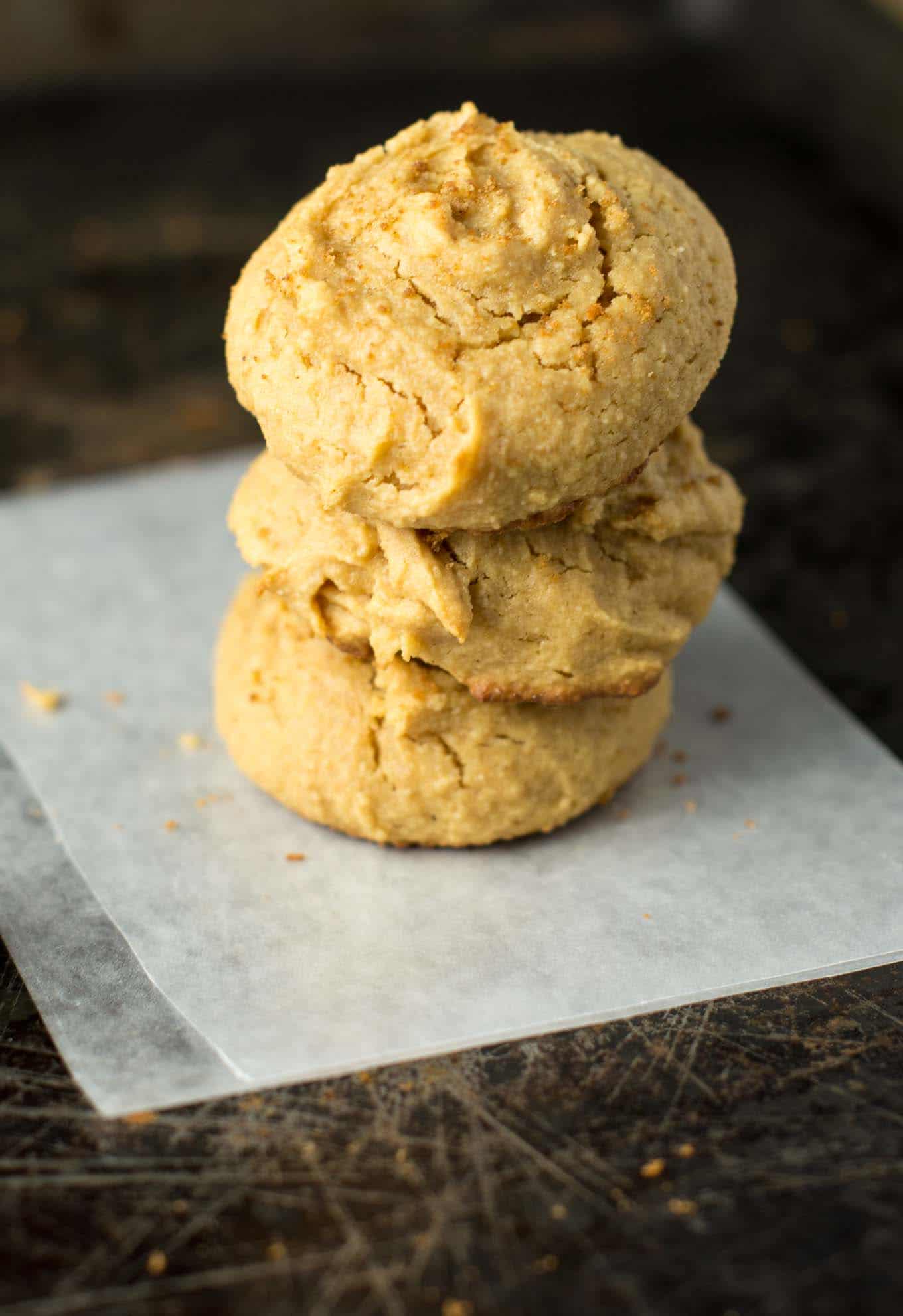 It's not often that I'll agree with someone that says their favorite dessert is ___ (insert non-chocolate desert here.)
But in the case of these perfect peanut butter cookies… well I just might reconsider everything.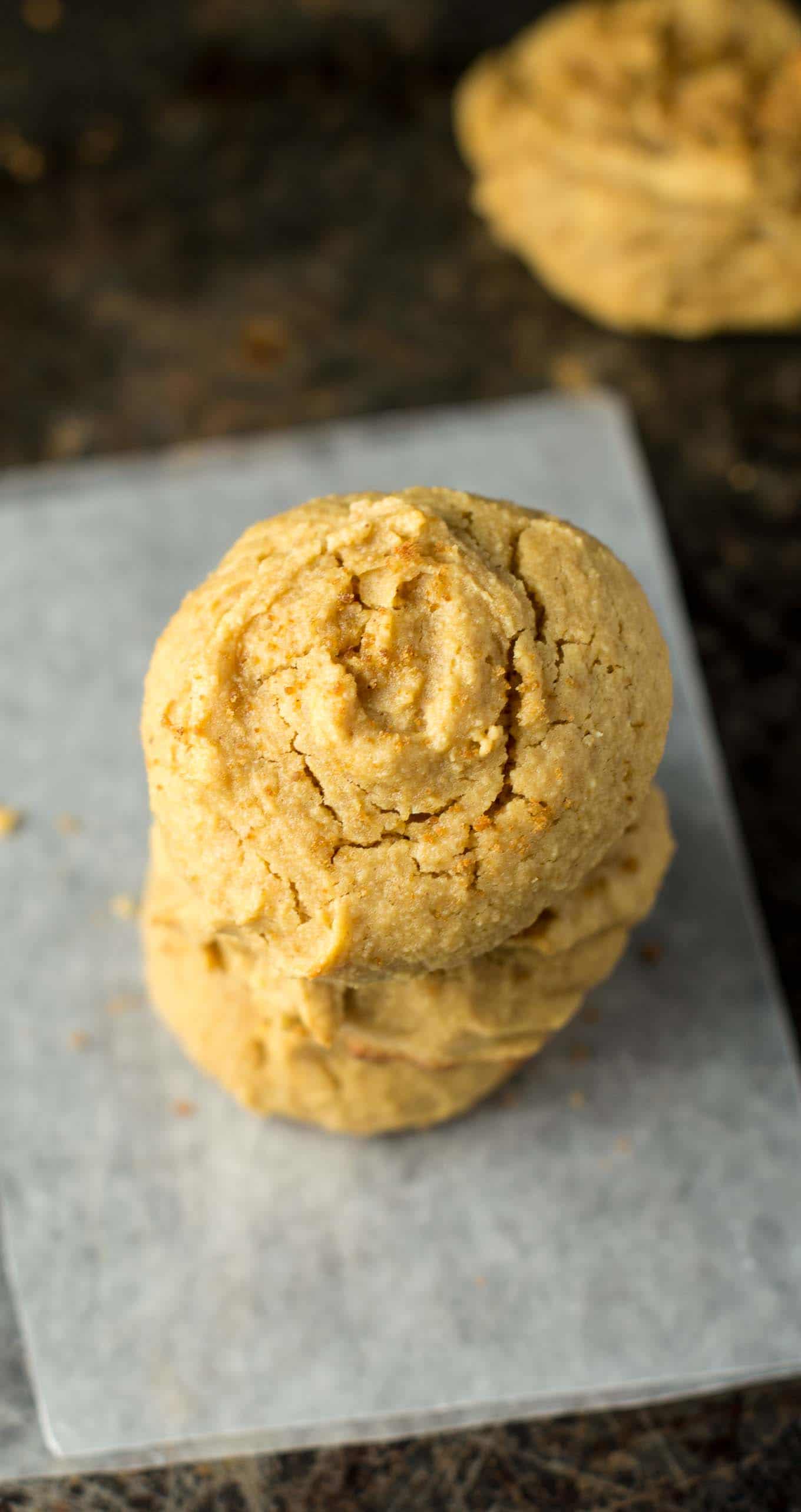 These cookies are absolutely perfect.
They are gluten free (so everyone can enjoy), not too sweet (no feeling bad afterwards), and come together in just one bowl (yay for minimal clean up!).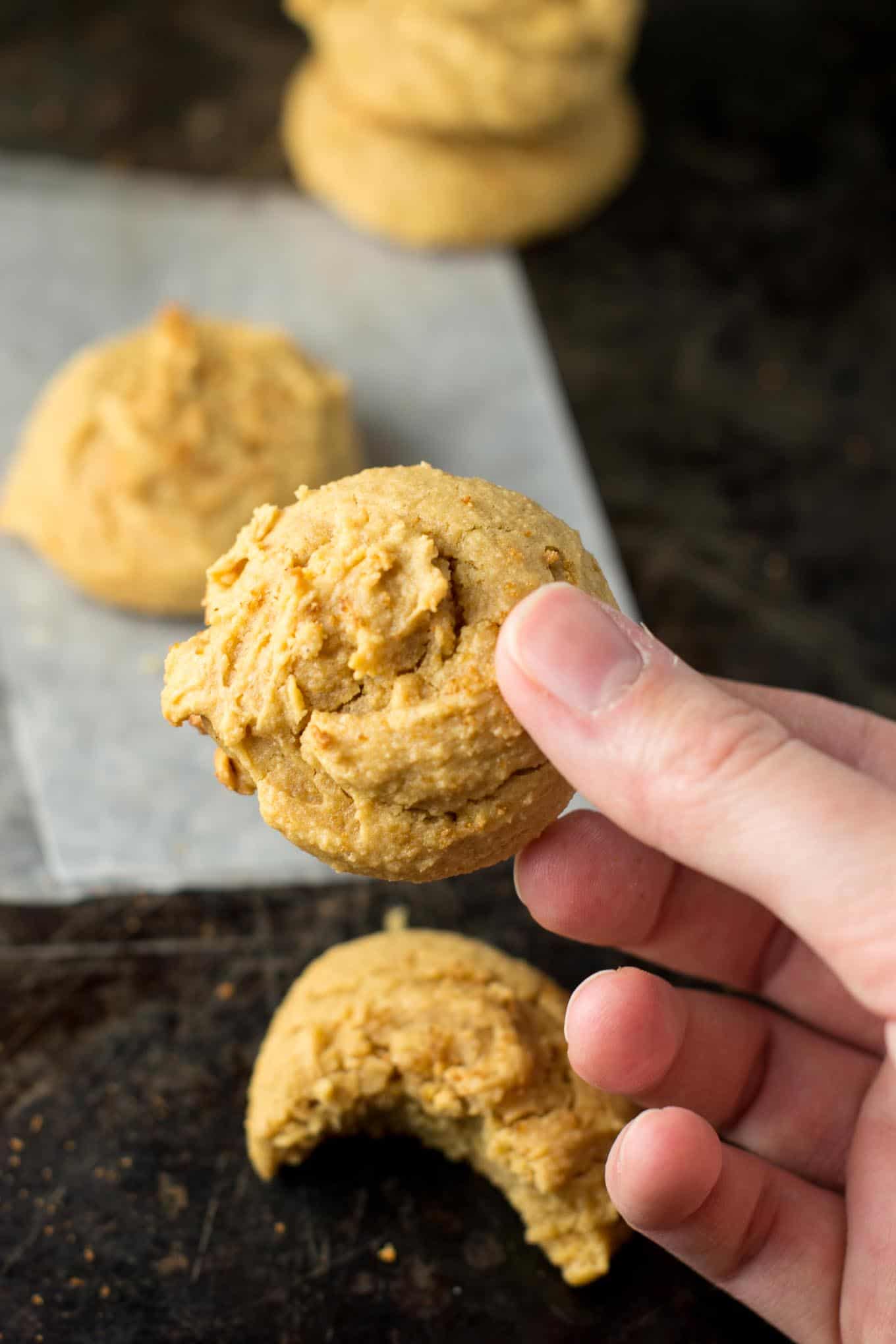 The result is pillowy soft bites of peanut butter heaven that practically melt in your mouth.
Perfect with a glass of milk or a scoop of ice cream, these peanut butter cookies are a wholesome treat that you don't have to feel guilty about.
Know a peanut butter lover? Share these with them!

Perfect Fluffy Peanut Butter Cookies
Perfect fluffy peanut butter cookies are an easy gluten free and wholesome dessert. Made with coconut flour, naturally sweetened and made in just one bowl.
Ingredients
1 cup all natural peanut butter (only ingredients should be roasted peanuts and salt)
⅔ cup pure maple syrup
1 tablespoon vanilla extract
1 teaspoon baking powder
½ cup coconut flour
⅛ teaspoon salt
2 eggs
coconut palm sugar, to sprinkle on top
Instructions
In a large bowl, use a mixer to mix together peanut butter, maple syrup, and vanilla extract until combined
Add eggs and beat well
Add coconut flour, baking powder, and salt and mix well
Drop by rounded spoonfuls onto a baking sheet (I use an ice cream scoop with a hand release)
Sprinkle tops with coconut palm sugar
Bake at 350 degrees for 8-11 minutes, depending on your oven time. Mine were perfect at 10 minutes.