Last night I decided that I was going to experiment with making a gluten free chocolate mug cake.
My husband and I often make wheat-based mug cakes for dessert, but I wanted to see if I could make it gluten free.
I know more people these days are favoring gluten-free desserts, and I wanted to make a cake that not only tasted delicious, but that could be enjoyed by everyone.
I also wanted to experiment with adding peanut butter, because my all time favorite dessert combo is anything chocolate + peanut butter. Yes please!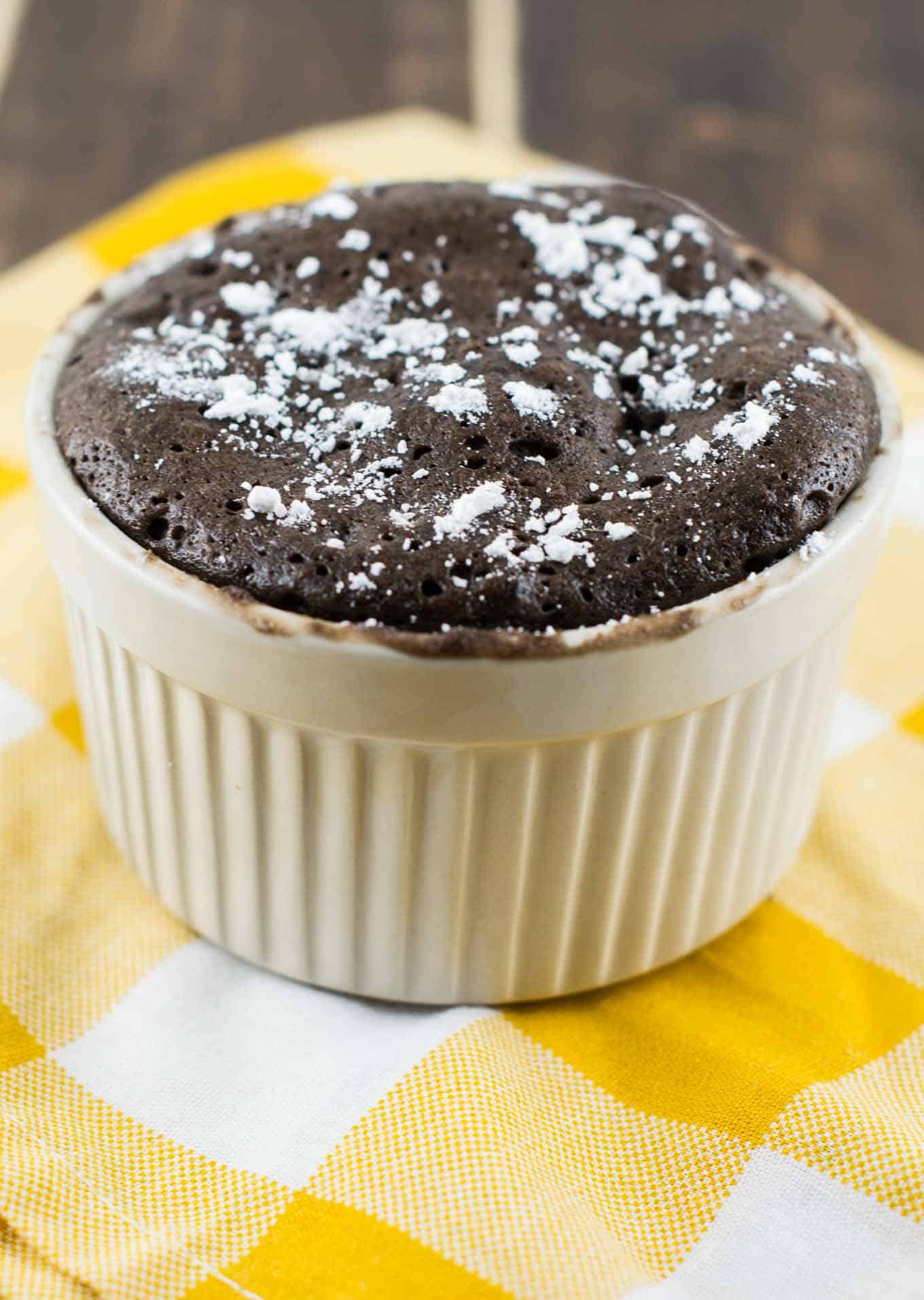 I was a little worried working with gluten free flour, as you have to get the texture just right for it to work. It is easy for it to be too spongy or dry.
I thought I may need to experiment several times before getting the right ratio.
When I first tasted a bite I was so excited, I hit the jackpot!
The blend of oat & coconut flour worked perfectly in this recipe!
It makes it so moist, like an awesome brownie/cake hybrid. Total deliciousness.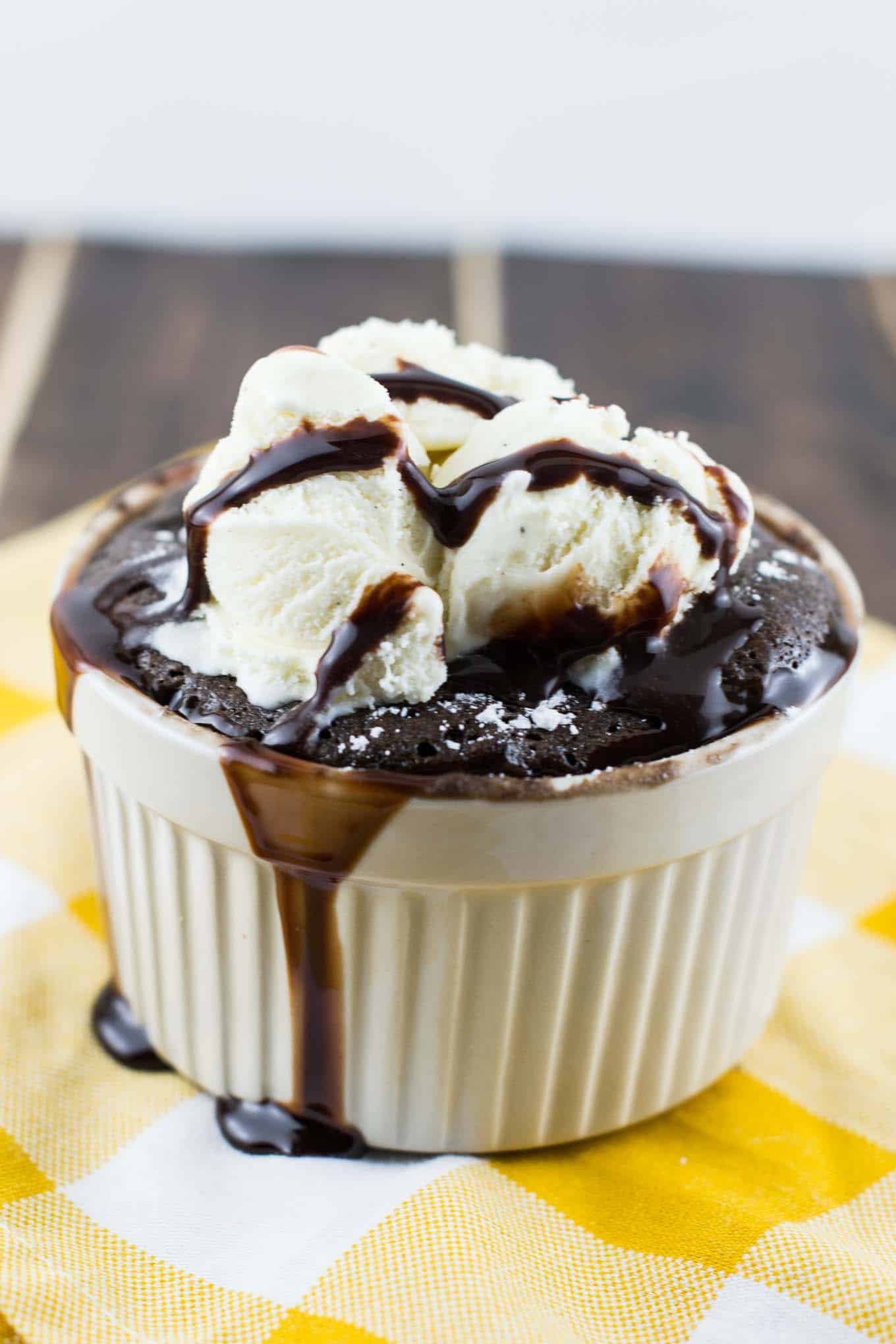 The gluten free flour actually made it fluffier and more moist than the wheat mug cakes that I make.
If you're looking for a lightened up treat, try these!
They take around 5 minutes or less of prep time and just 2 minutes to cook!

This mug cake is a lot healthier than your average slice of sugar filled cake, but the flavor is incredible!
It's very rich and moist and chocolatey, perfect for a quick and healthier dessert!
Gluten Free Chocolate Mug Cake
Ingredients
1/8 cup peanut butter,
1 tablespoon applesauce
2 tablespoons pure maple syrup
1 tablespoon special dark cocoa powder
1.5 tablespoons gluten free oat flour
1/2 teaspoon coconut flour
1/4 teaspoon baking powder
1 egg
1.5 tablespoons chocolate chips
1/8 teaspoon vanilla extract
1/8 teaspoon sea salt
Directions
Melt peanut butter in a mug for 30-35 seconds, or until a more melted consistency
Combine remaining ingredients in same mug and stir very well (make sure egg is totally combined)
Microwave for 1-2 minutes, or until a toothpick inserted comes out clean
Loading nutrition data...