Cookie bars are one of my favorite recipes… is it a snack? a dessert? Who cares – they are delicious!
These gluten-free oatmeal chocolate chip bars are incredibly moist, full of flavor, and healthy enough to eat for a snack!
While I personally don't have a gluten intolerance, I enjoy creating recipes that my gluten-free readers can enjoy.
I've also noticed that gluten-free desserts tend to make me feel better and are lighter in general.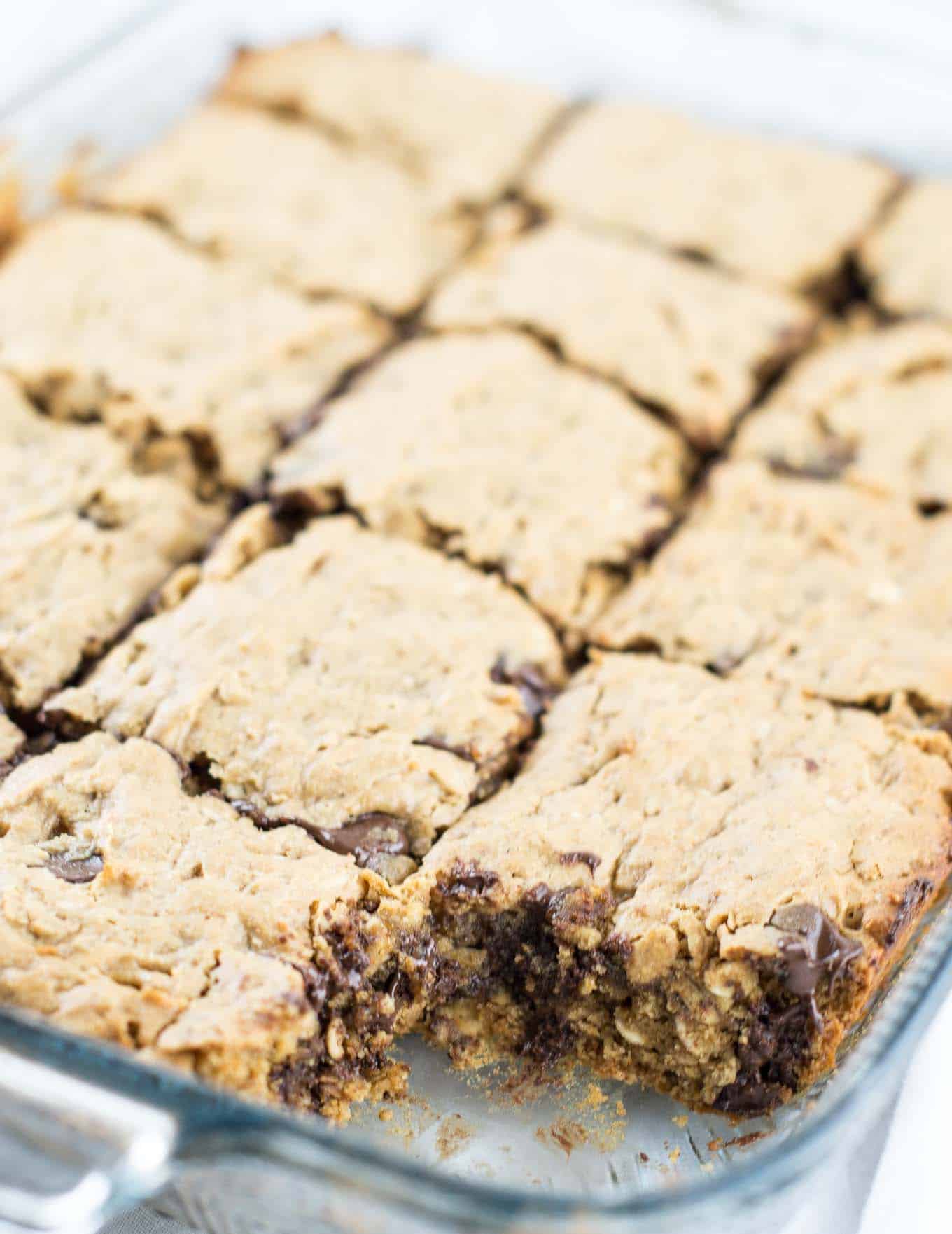 I ate these bars both cold out of the fridge for a snack, and also warmed up with a scoop of vanilla ice cream – SO SO good. Ridiculously good.
I feel like a lot of gluten-free recipes tend to get a bad rap. I've definitely tasted some bland or texturally-challenged recipes.
It can be difficult to get the texture right when baking without gluten.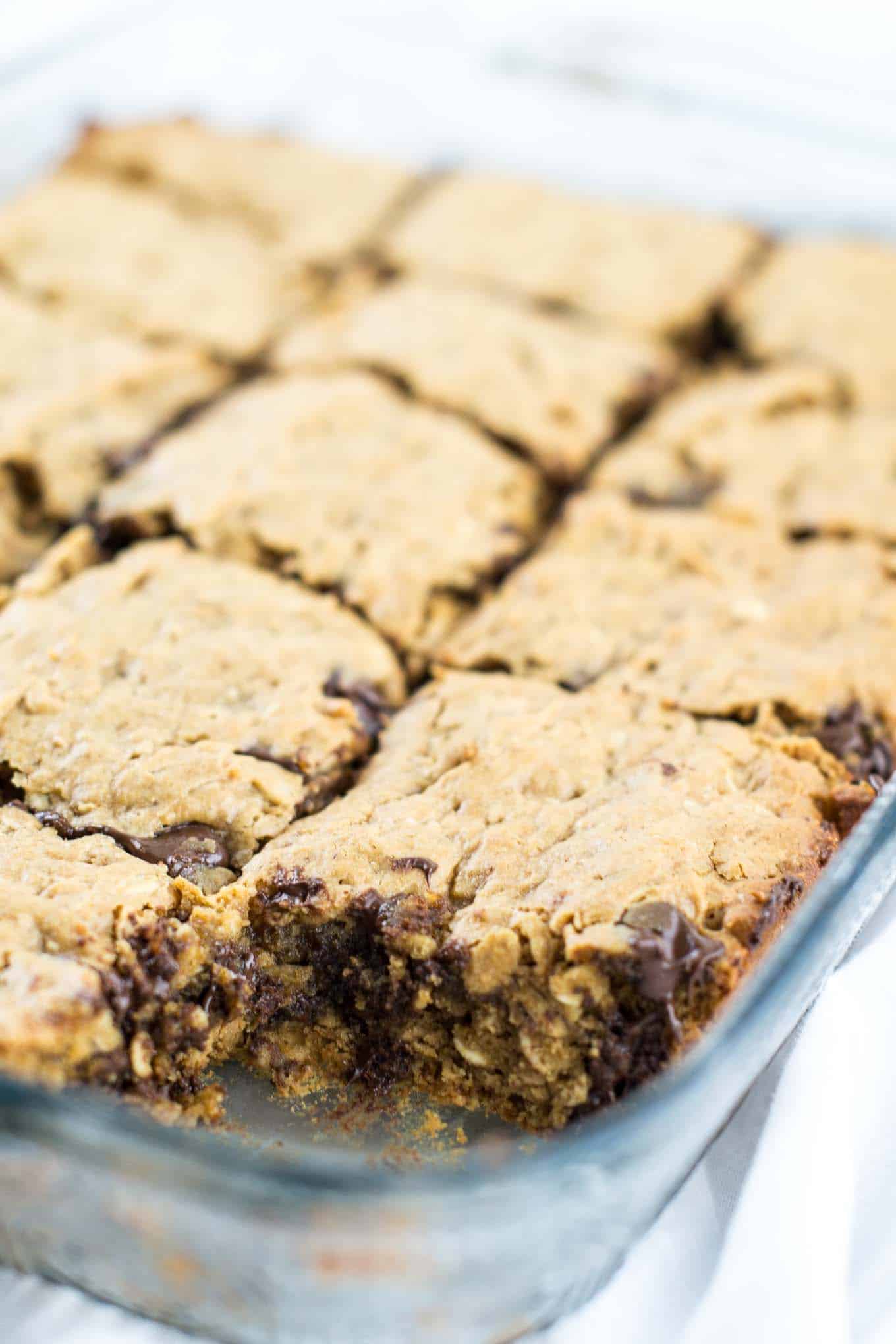 These bars are made with oat flour, coconut flour, and rolled oats.
Surprisingly easy, and incredibly decadent. Give these a try, you won't be disappointed!
If you love gluten-free recipes, be sure to try out a few others that I love!
PIN these gluten-free oatmeal chocolate chip bars:
Gluten-free Oatmeal Chocolate Chip Bars
Ingredients
1 1/2

cups creamy peanut butter

1/3

cup brown sugar

1/2

cup honey

3

eggs

1/8

cup coconut oil, melted (measured while solid)

1

tablespoon vanilla extract

1 1/2

cups rolled oats

1/2

cup oat flour

1/4

cup coconut flour

1/4

teaspoon salt

1

teaspoon baking soda

1

cup semi sweet chocolate chips
Instructions
Beat peanut butter, melted coconut oil, brown sugar, honey, and vanilla in a large bowl until well combined
Add eggs and beat well
In a separate bowl, whisk together baking soda, salt, coconut flour, oat flour, and rolled oats
Add dry ingredients to wet and mix together.
Fold in chocolate chips
Grease a 13 X 9 casserole dish and pour in batter
Bake at 350 degrees for 18-20 minutes
Serve cold from the fridge for a snack, or warmed up for dessert