Easy 4 Ingredient hot chocolate recipe made with almond milk. Dairy free, gluten free, and vegan. The perfect cozy winter drink!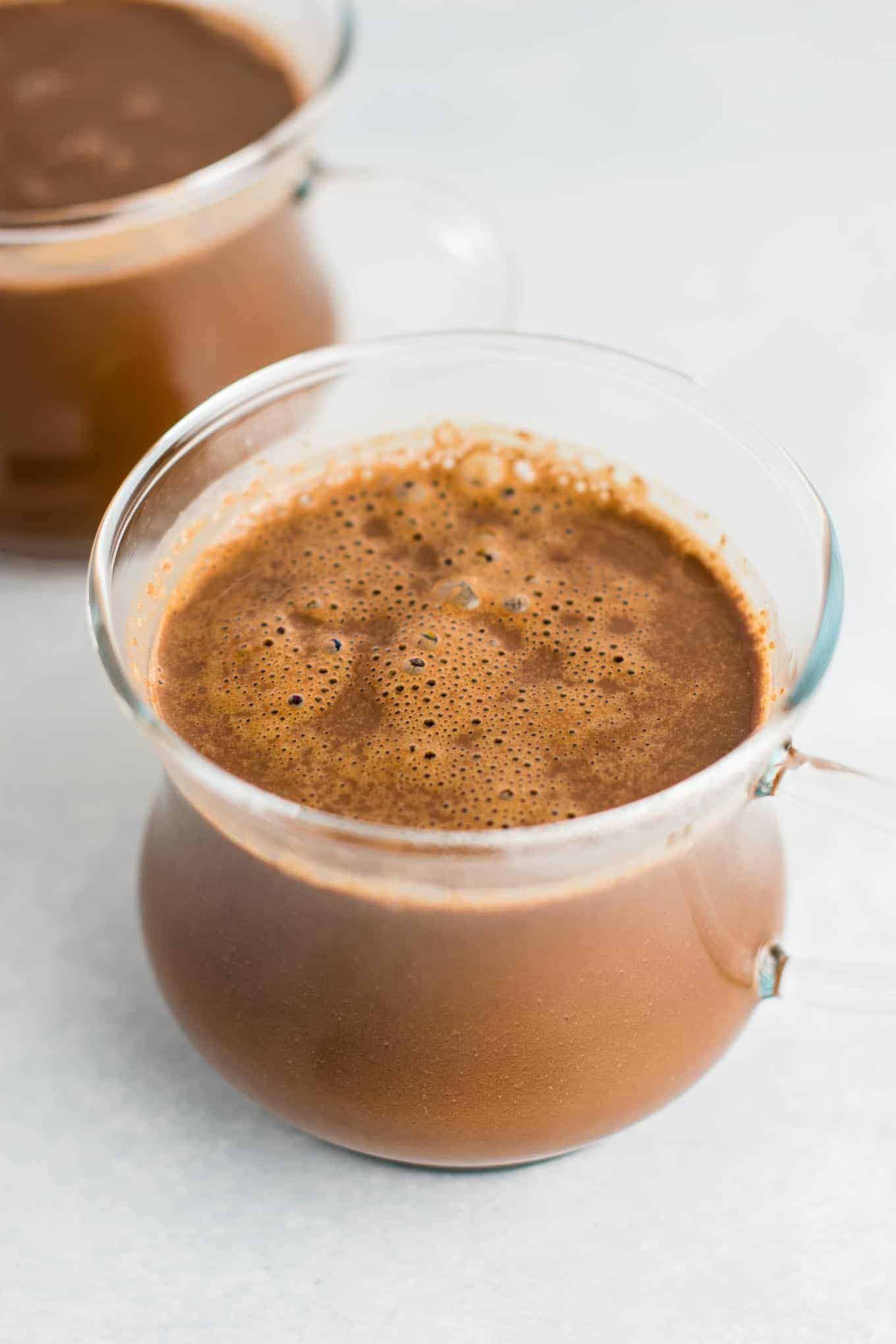 Hot chocolate is one of my favorite drinks to indulge in this time of year.
I remember when I was in high school going to chilly football games and drinking hot chocolate on cold fall nights.
The concession stands also served hot coffee, but I found that nothing cut through the bone chilling cold quite like a steaming cup of hot chocolate!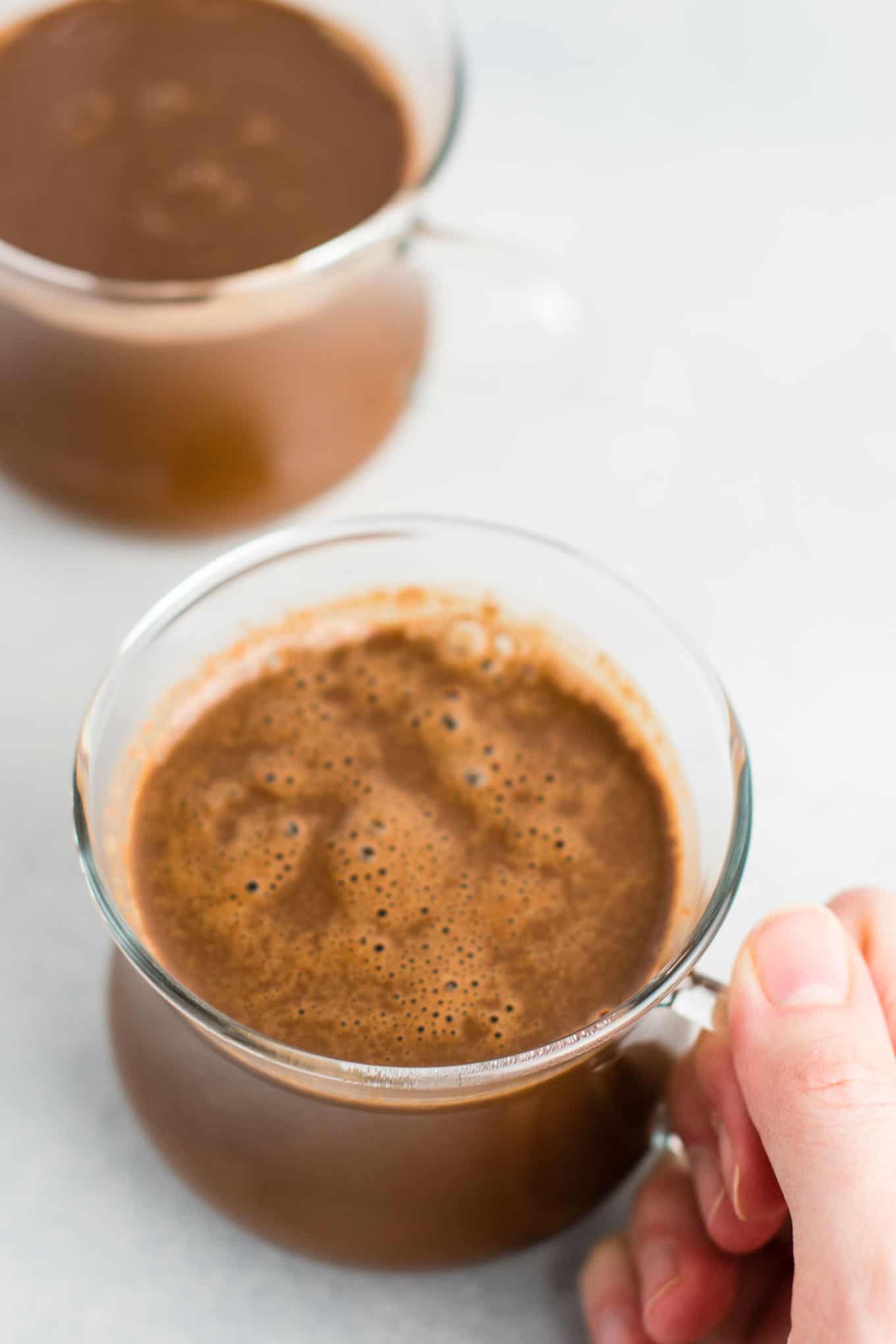 My husband LOVES all things Christmas, and that includes hot chocolate.
I made this for him last weekend and he was practically in heaven!
Something about hot chocolate is just so nostalgic and cozy and makes me dream of happy family gatherings and wintry nights spent in.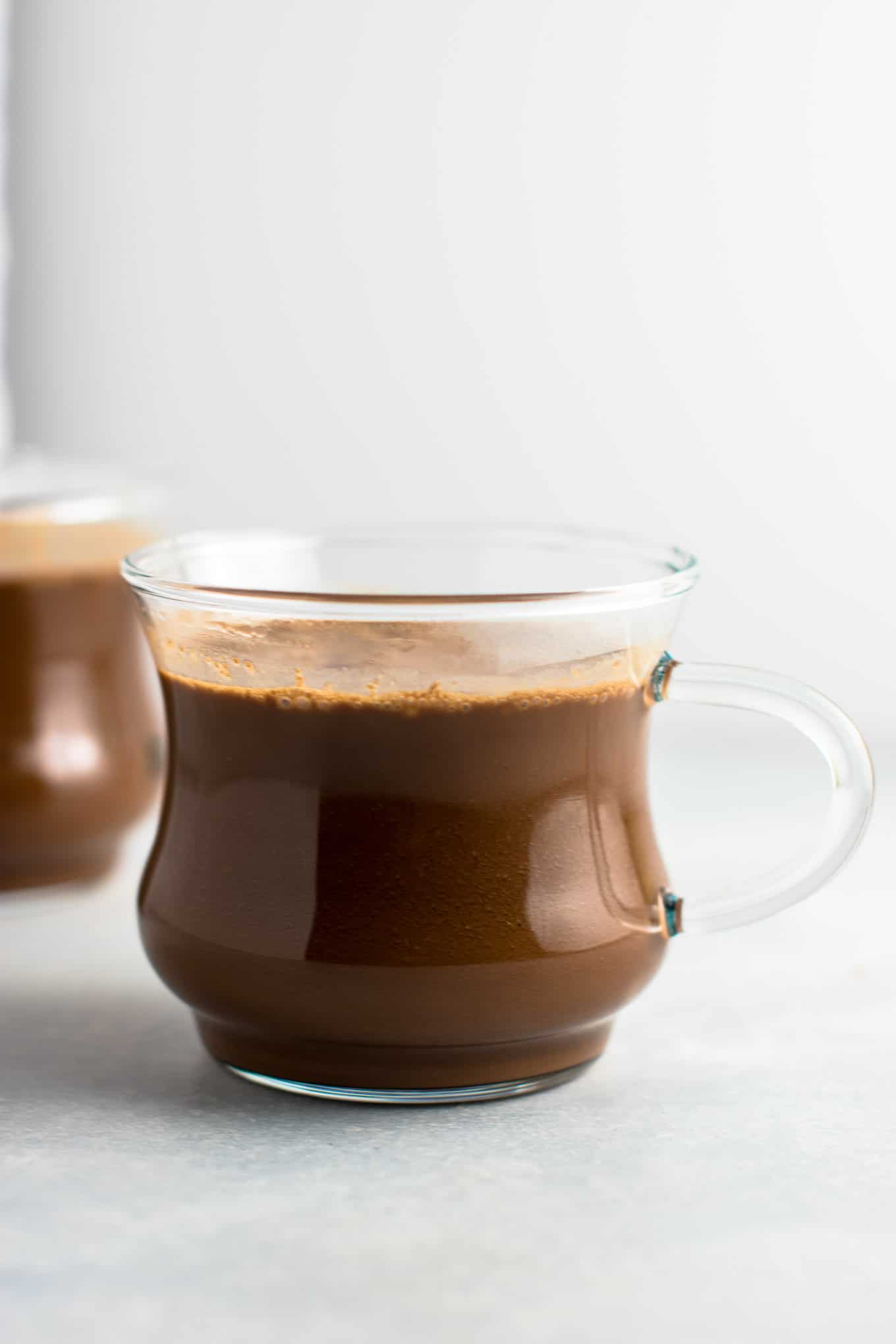 This recipe serves two, but is easily doubled (or tripled) to serve a crowd.
You could even make a big batch on the stovetop and transfer to a slow cooker to keep warm until serving.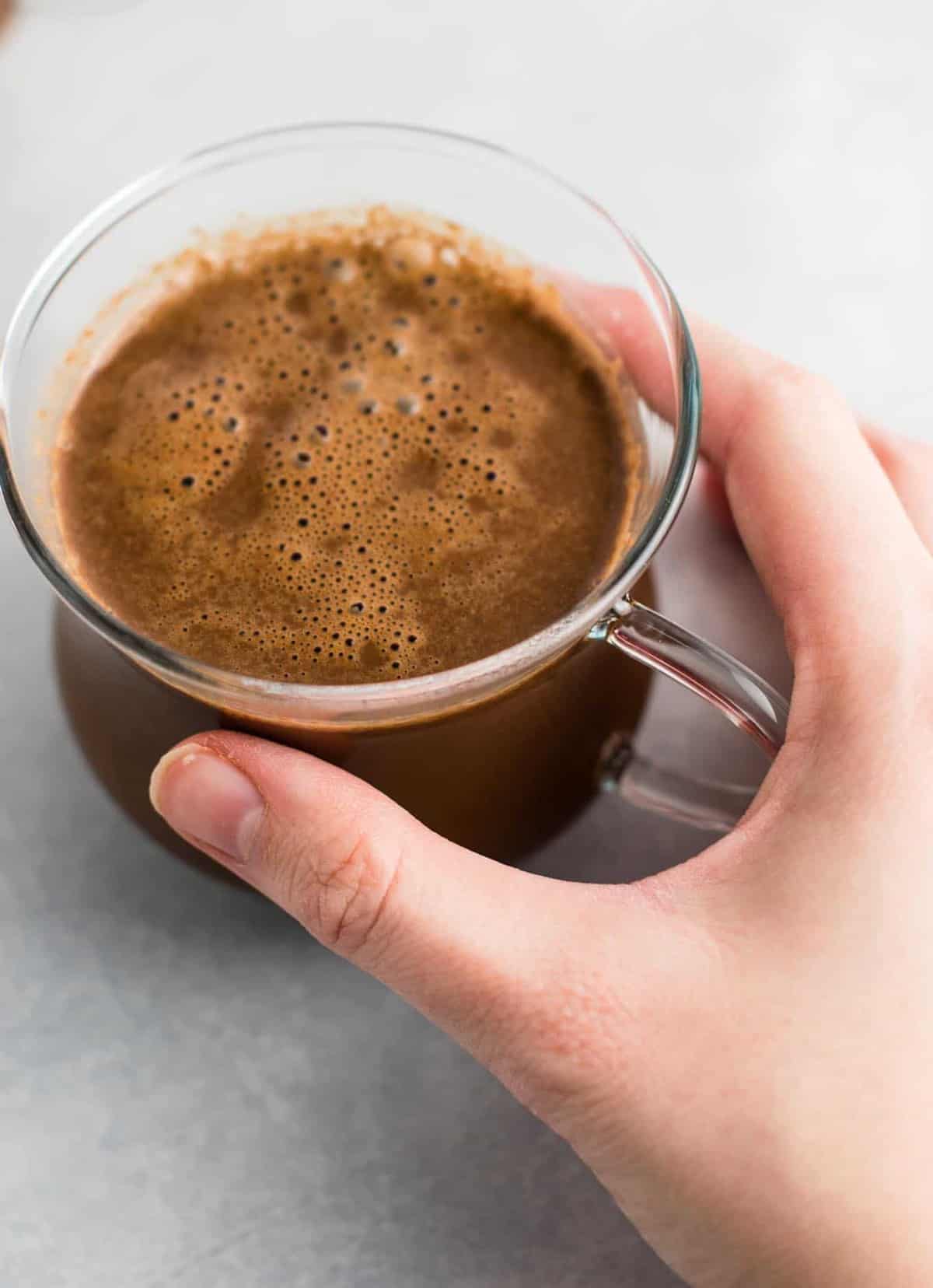 This 4 ingredient hot chocolate is ready in less than 5 minutes and really couldn't be any simpler.
I decided to make my own hot chocolate after not being able to find any at the store that weren't full of junk.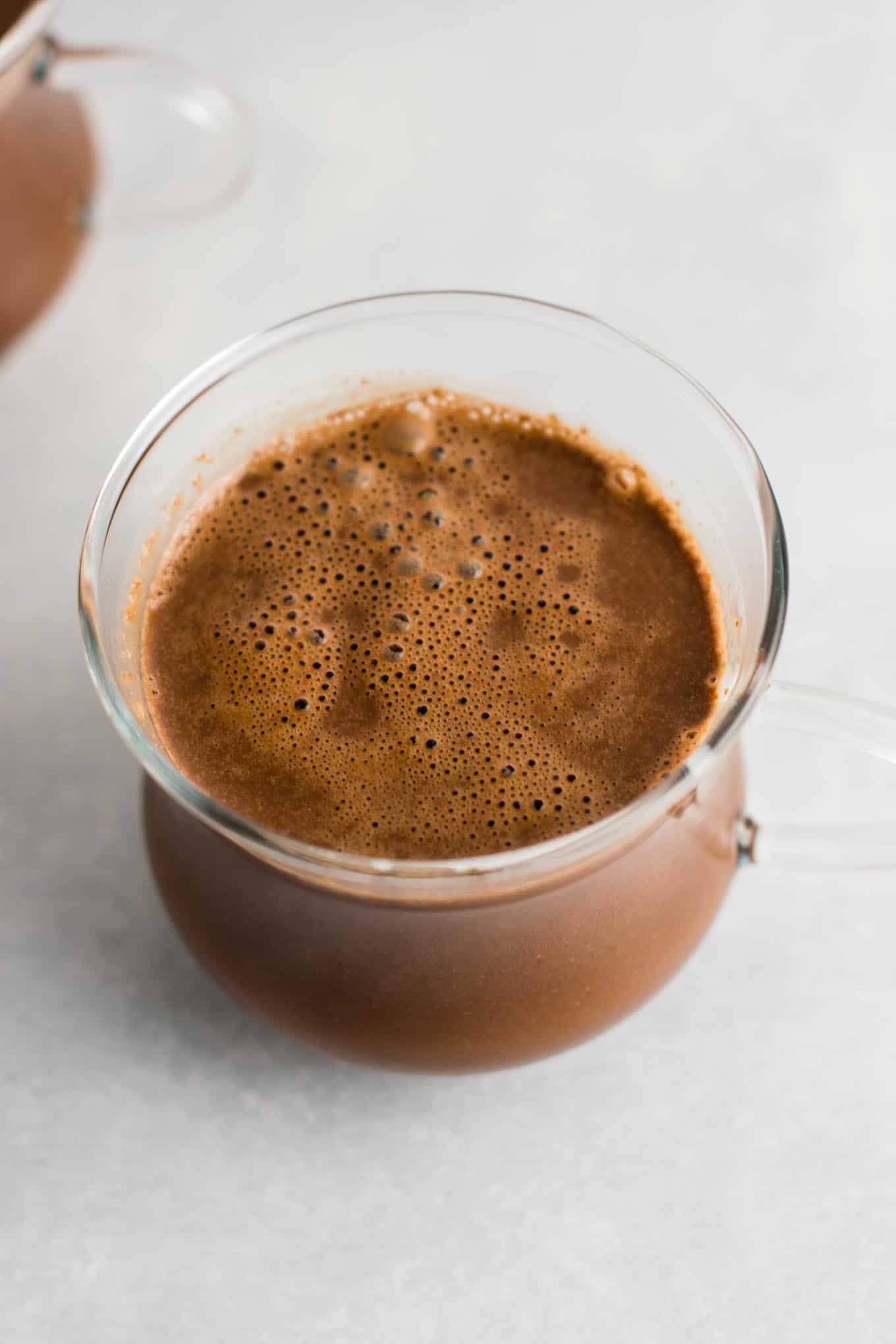 It is naturally vegan and dairy free, but if you're not, feel free to sub in any milk that you have on hand and it will work just fine.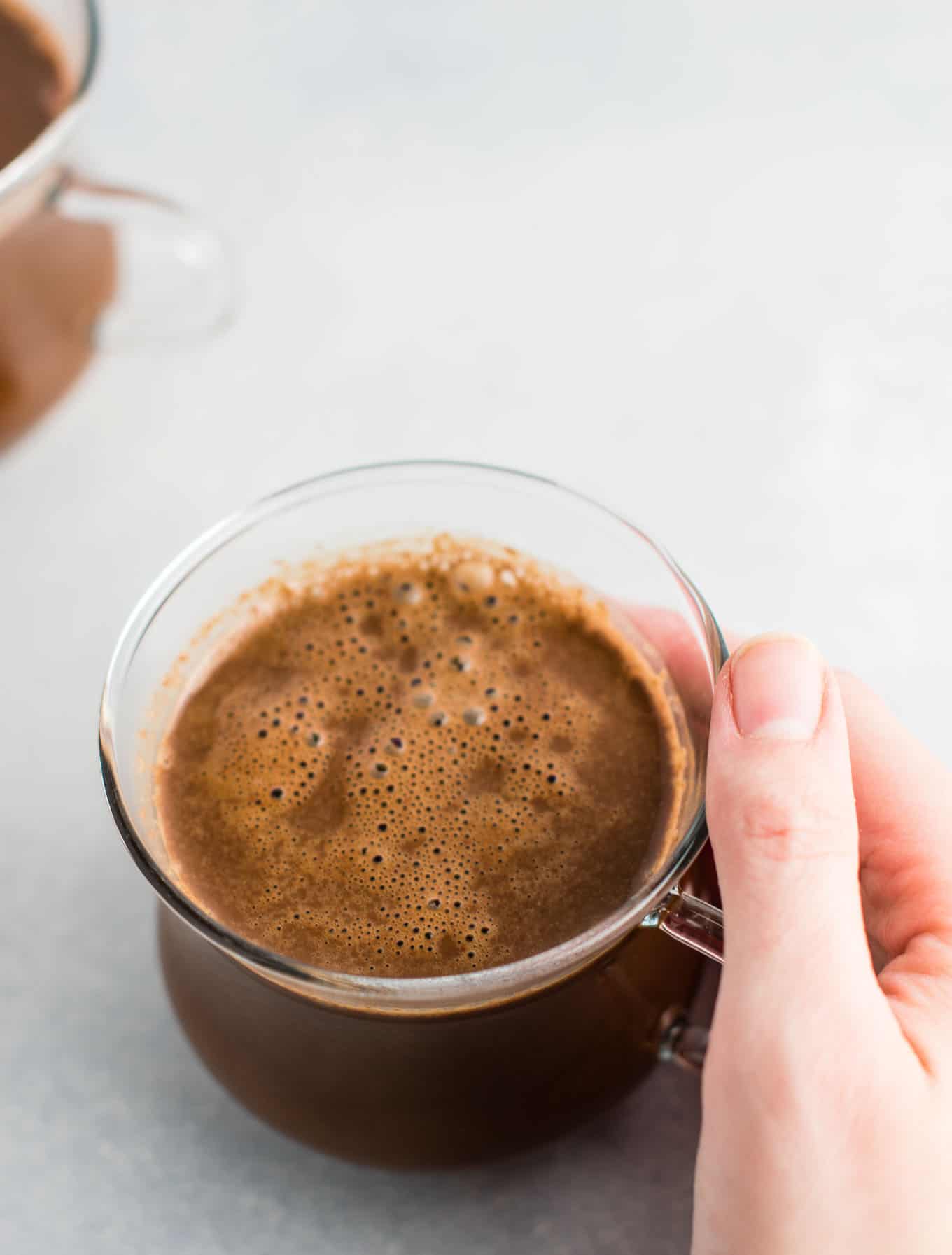 What's your favorite hot chocolate memory? Let me know in the comments!
Looking for more holiday sweets? Try these: Skinny Pumpkin Chocolate Chip Muffins, Pumpkin Pie Cookies, Cranberry Cream Cheese Muffins, Cranberry Eggnog Bread, Cranberry Blueberry Crisp, Pumpkin Chocolate Chip Mug Cake.
Click below to pin this 4 Ingredient Hot Chocolate:
4 Ingredient Hot Chocolate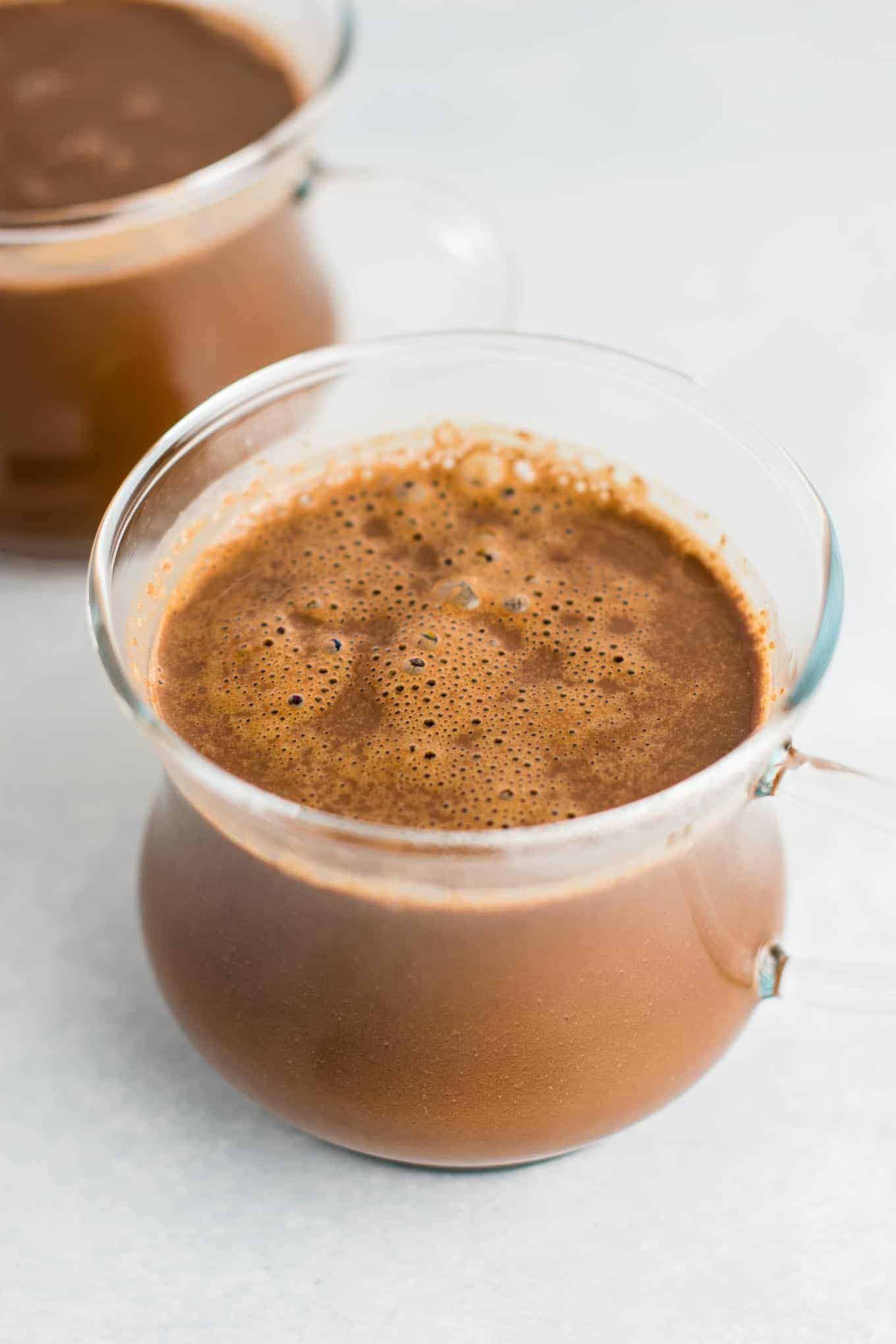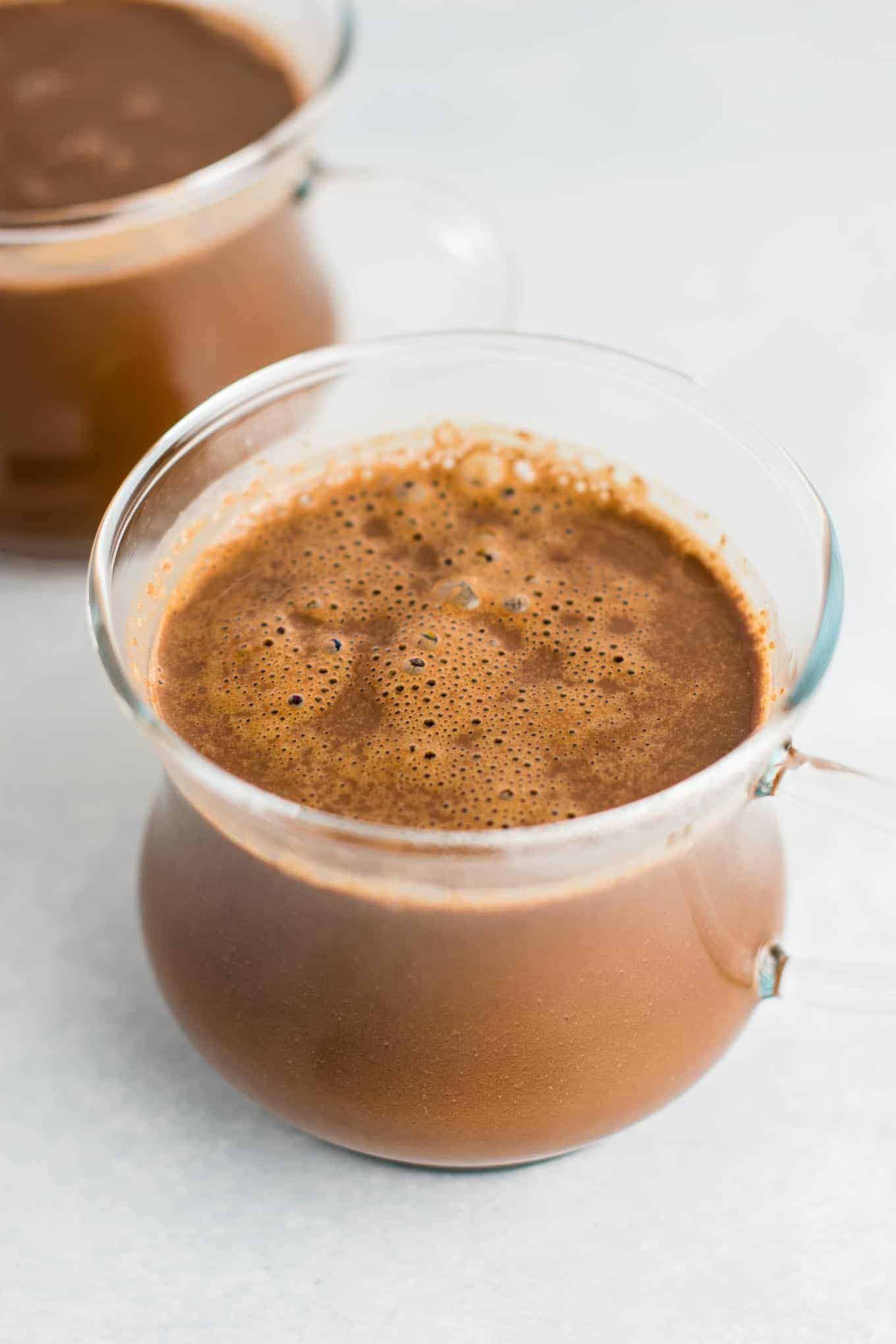 Ingredients
2 cups unsweetened vanilla almond milk
1/4 cup semi sweet chocolate chips
2 tablespoons cacao powder
4 tablespoons coconut palm sugar
Directions
Add all ingredients to a sauce pan and stir on medium low heat, until melted and combined
Serve hot - this recipe makes two servings
Recipe Notes
Loading nutrition data...