Delicious cleansing green juice recipe made with cucumbers, lemons, celery, apples and romaine. A great green juice for anyone who is new to juicing.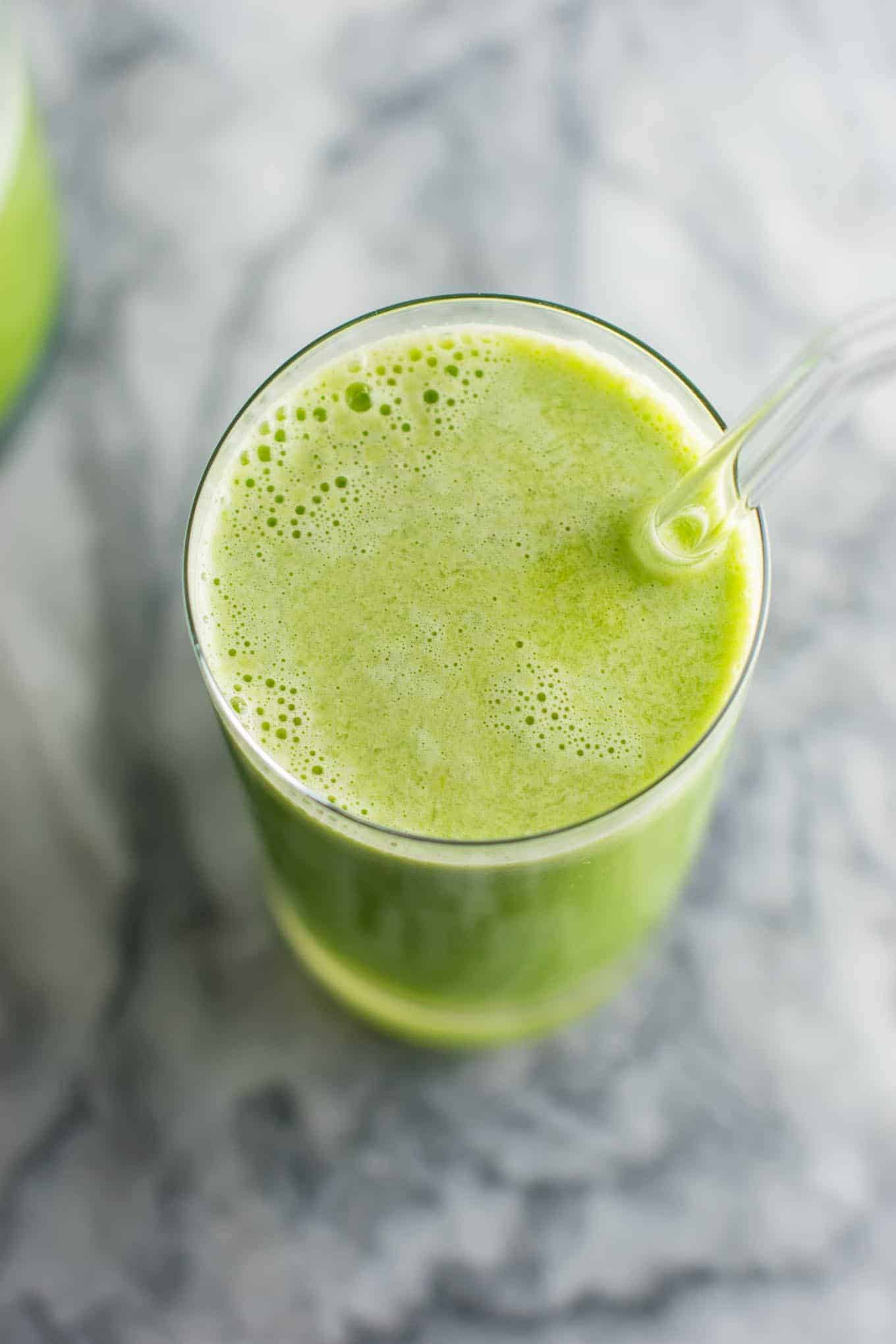 Green juice is one of my favorite things to drink first thing in the morning.
While I usually enjoy a darker juice with lots of carrots, sometimes I can feel my body needing more fresh greens.
How to make green juice
For this recipe, I used hearts of romaine, celery, cucumbers, apples, and half a lemon.
The apples and lemon help tame the flavor of the juice so that it is no so overpowering.
I use this juicer and I love it. I have had it for years and it works as good as new. I highly recommend it if you're starting out juicing!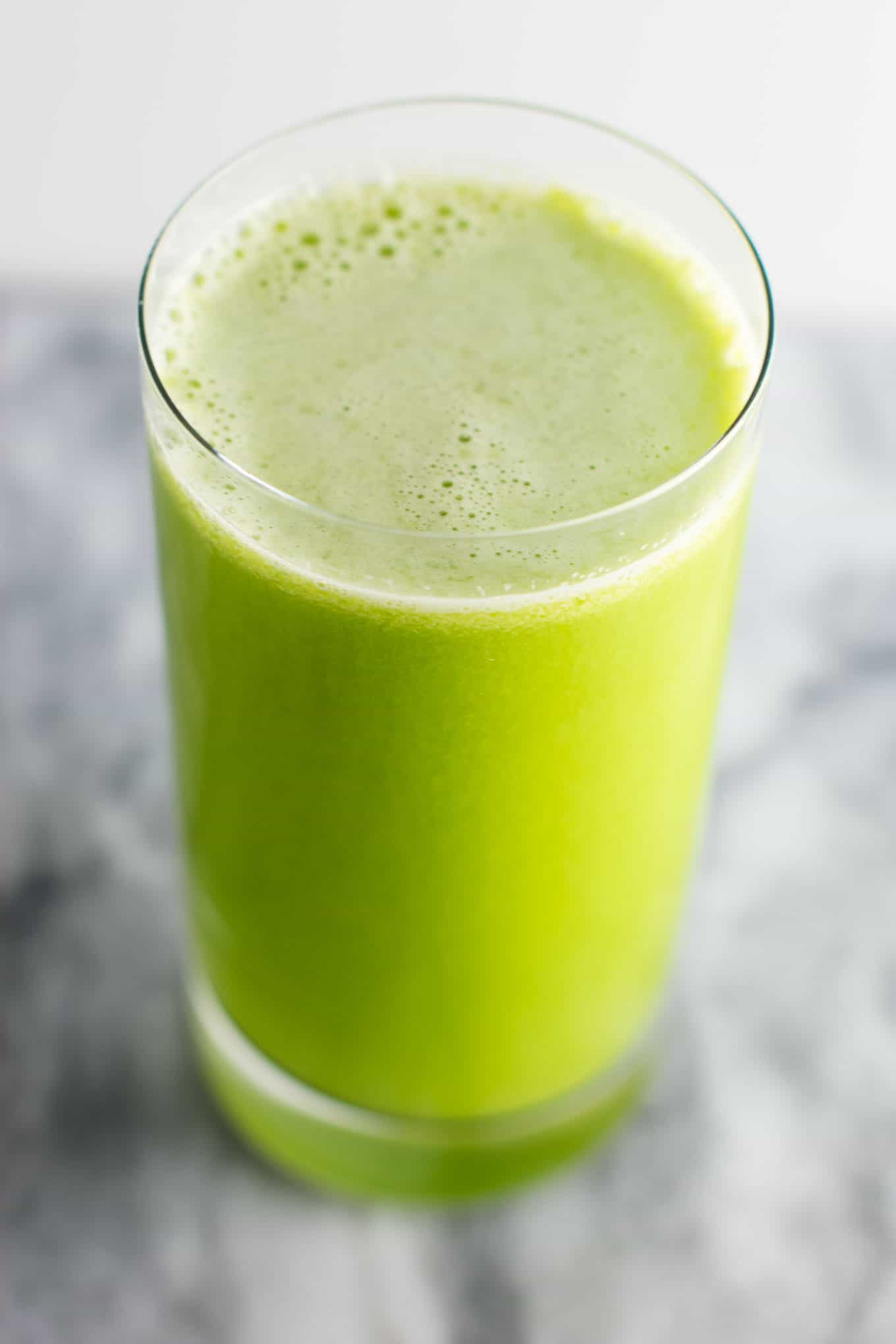 This recipe is great for anyone that is new to juicing!
If you're looking to get healthier, juicing is a great place to start.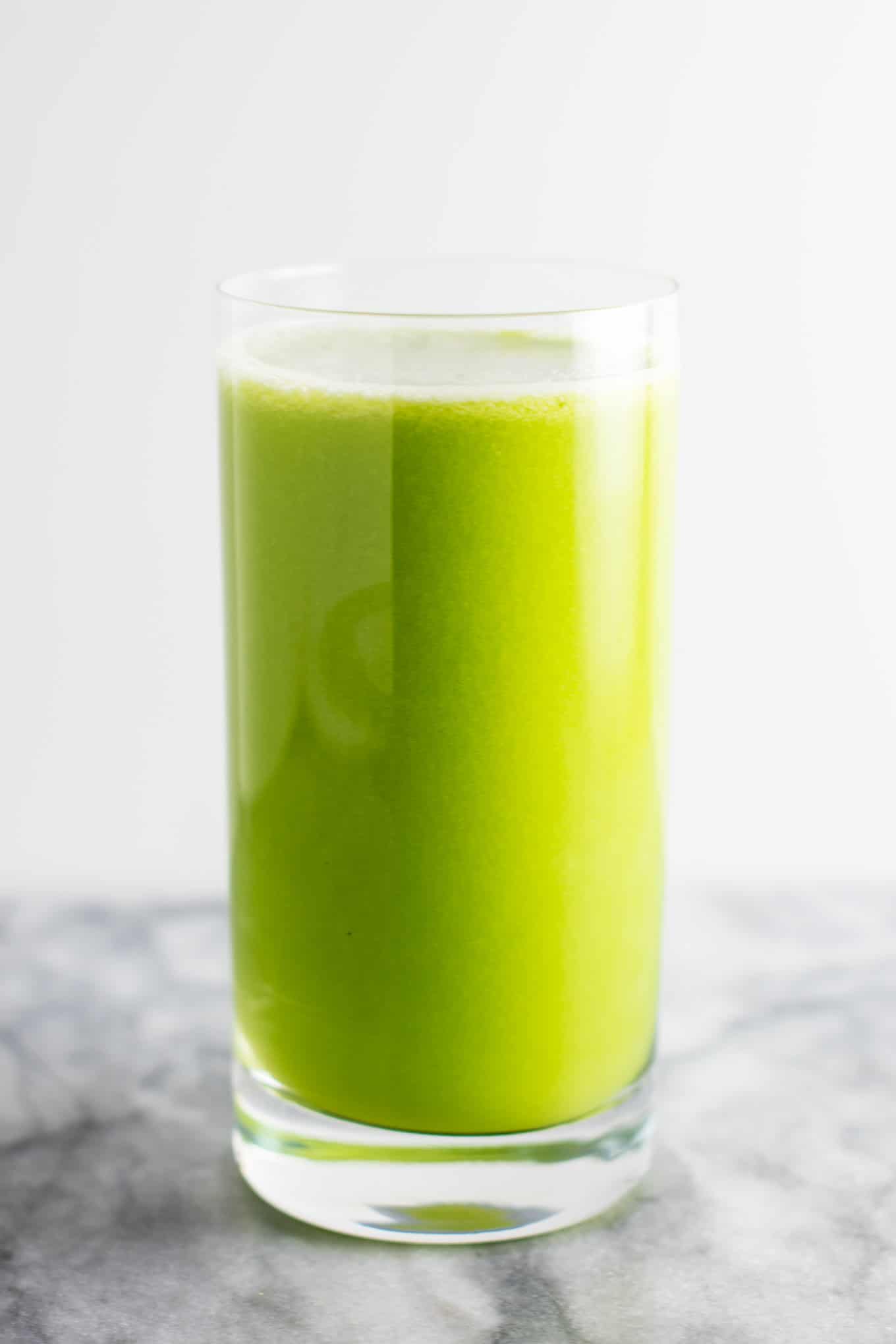 Citrus is great for cleansing the body, and it is also great for helping with bloating.
I love the fresh taste of lemon in my juice, but it is important not to use too much, as it can become overpowering quickly.
When I first started out juicing, I used apples to sweeten pretty much every juice.
I don't usually use them as much now, and get my sweetness from carrots for the most part.
However, apples are a great addition to this juice.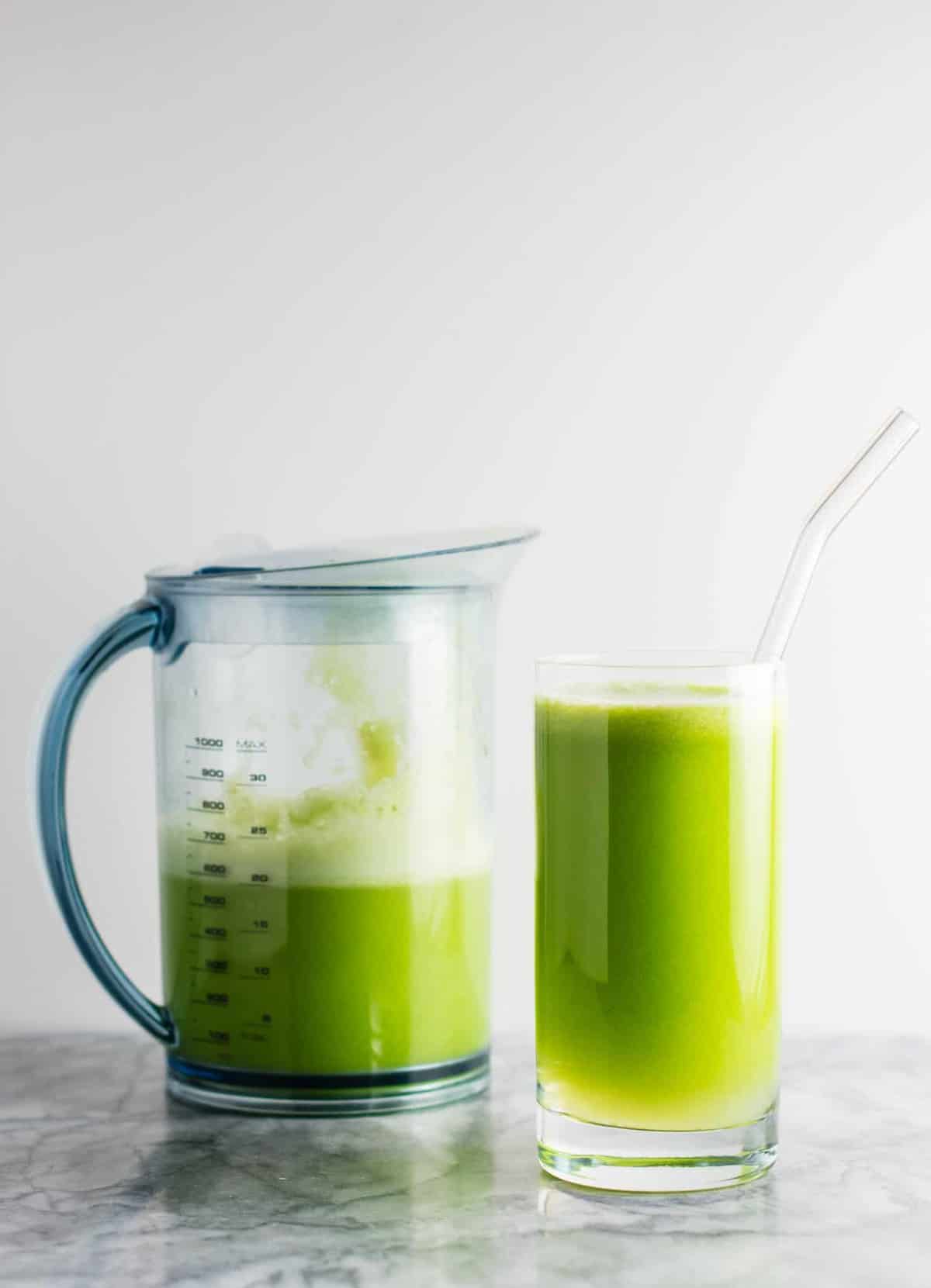 Important note: make sure to core your apple before running it through the juicer.
Ingesting apple seeds can be toxic.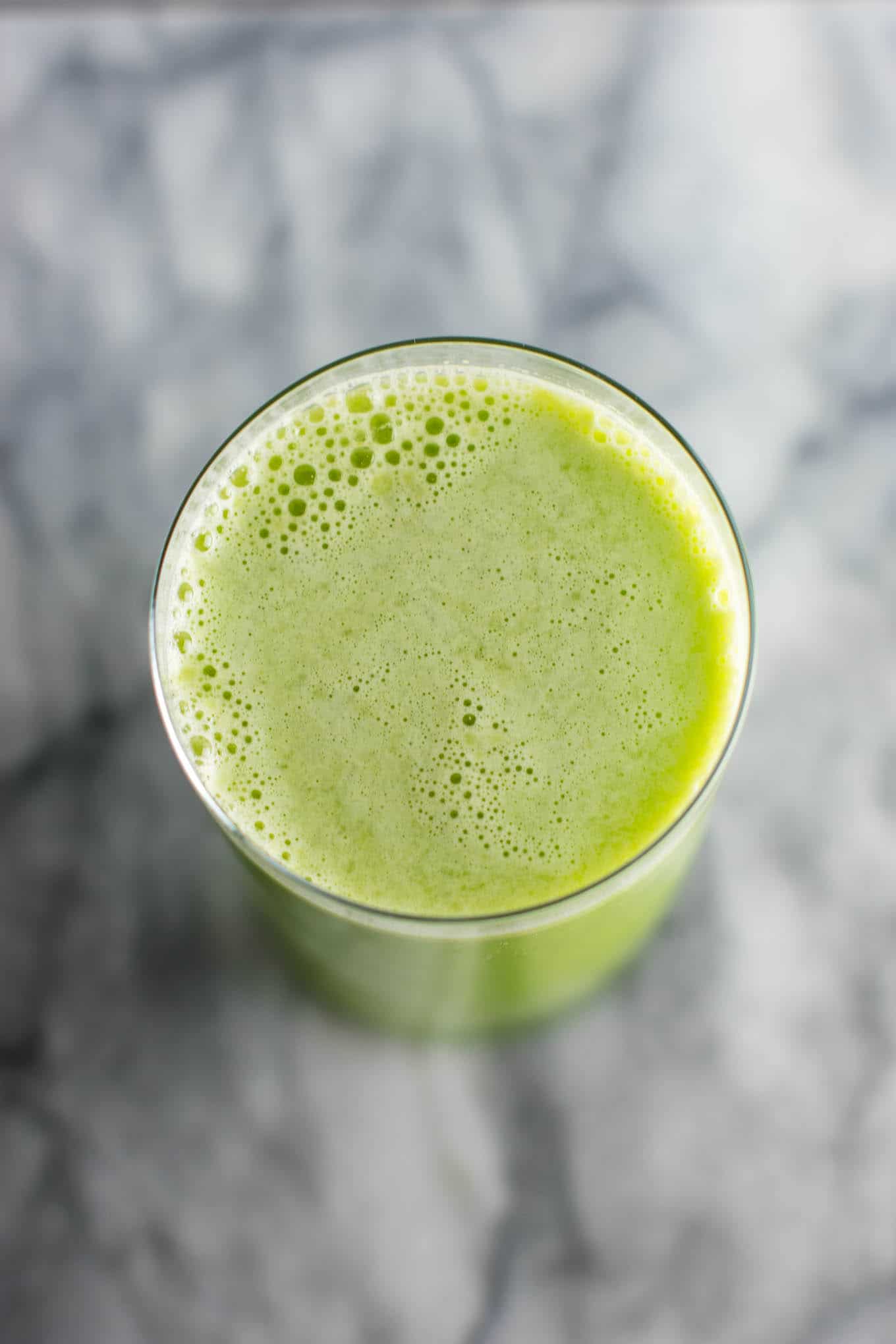 I love juice!
I have worked myself up to being able to handle large quantities of juice, so I rarely make less than 20 ounces.
This juice was made around 50 ounces. I was so excited to drink it because I feel so amazing after I drink fresh juice.
I love how energized and alive I feel after I drink juice. There's nothing that compares!
If you're just starting out juicing, I would recommend halving this recipe or simply using : 1 heart romaine, 1 apple, 1 cucumber, 1/8 lemon.
Juice loses nutritional value after it is processed, so it is important to drink your juice immediately (ideally on an empty stomach), or if necessary, store in an airtight container (such as a mason jar) and drink within 24 hours .
If you're new to juicing, this is a great easy juicing recipe for you to try.
After a week or so of regular juicing you will start to crave it!
I love the way I feel when I'm juicing regularly and notice a difference when I'm not.
Let me know if you try this recipe what you think!
More healthy drinks to try:
Click below to pin this Cleansing Green Juice:
This post contains an affiliate link for the juicer that I use. I have had it for years and love it!
Green Juice Recipe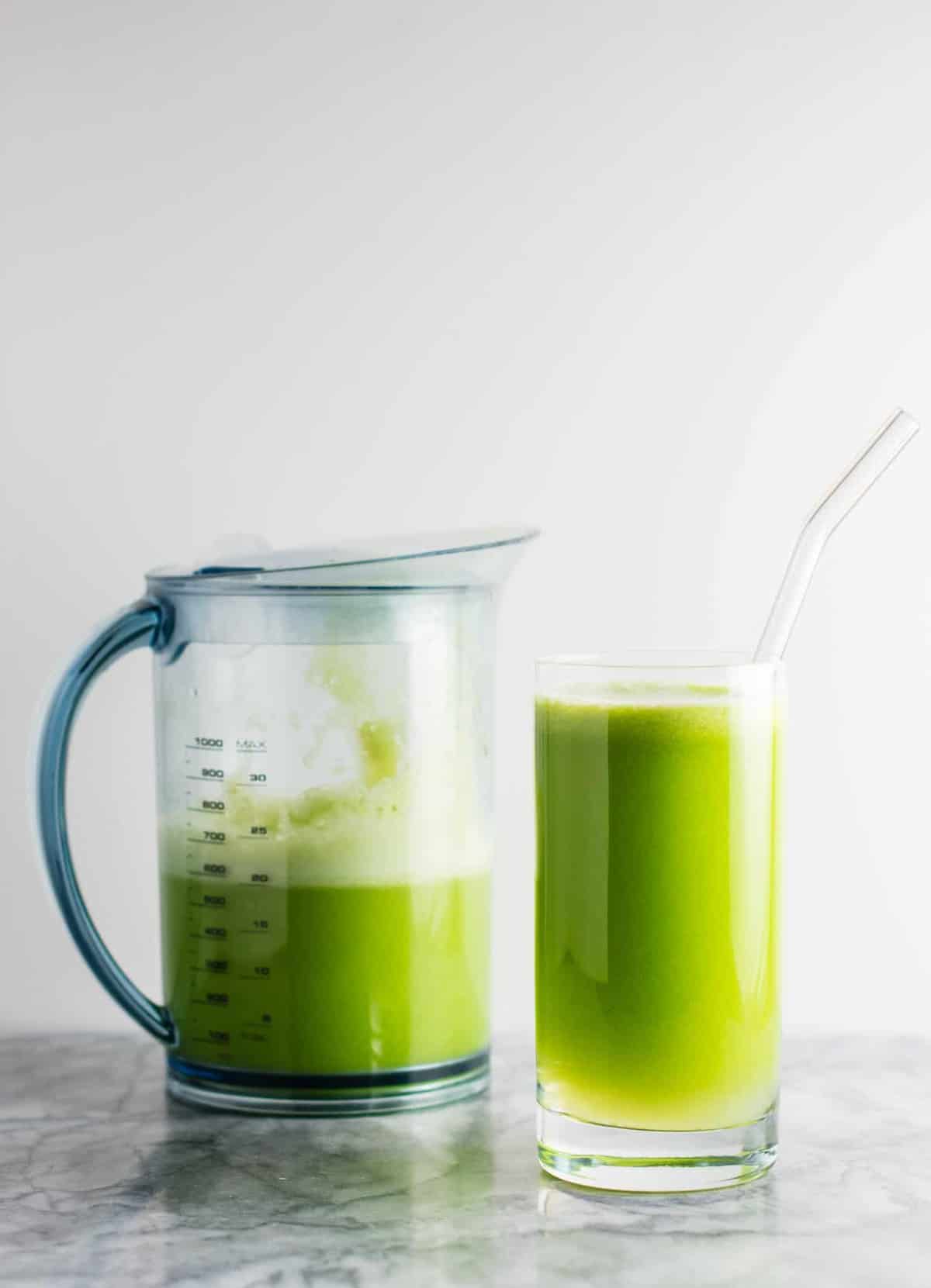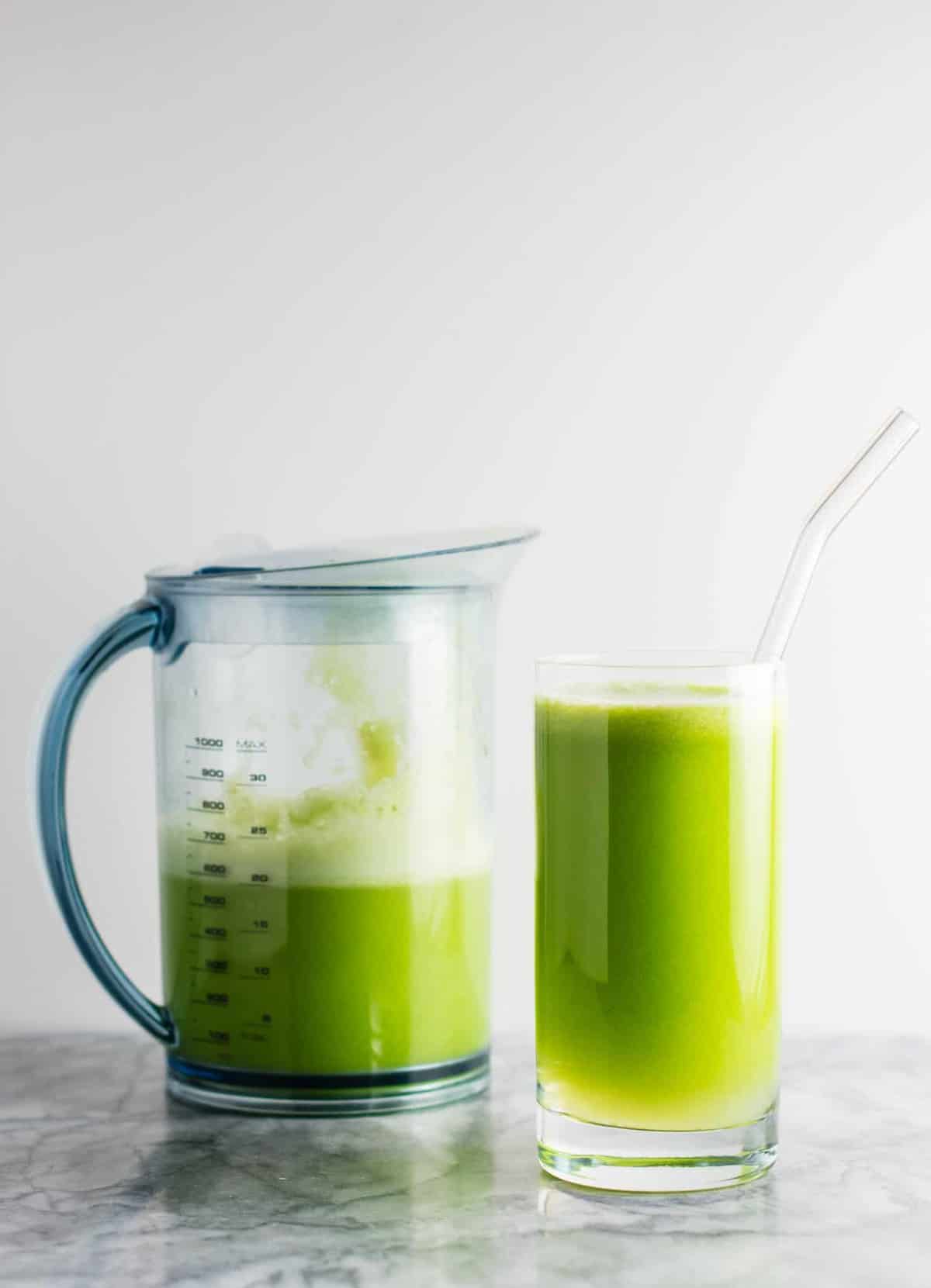 Easy and delicious green juice recipe with cucumbers, romaine, apples, celery, and lemon.
Ingredients
3 cucumbers, peeled
3 organic hearts of romaine lettuce
2 organic gala apples, cored
1 organic celery heart
1/2 lemon, peeled
Directions
Peel cucumbers
Wash romaine and chop off ends
Wash and core apples (do not juice the core - see note of caution above)
Wash the celery
Halve the lemon and peel, if desired
Add all ingredients to a juicer
Serve immediately and add ice to chill
Loading nutrition data...
Did you make this recipe? Be sure to leave a star rating below!