This vegetarian recipe for loaded veggie meatless spaghetti is packed full of nutrients and uses whole grain pasta for an easy weeknight meatless meal!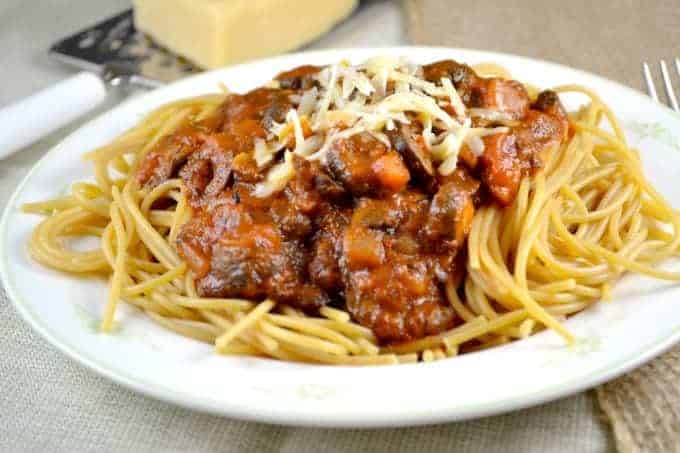 Growing up, I remember my mom making spaghetti a lot, at least once a week usually.
I loved pasta night, when we'd fill our plates with steaming hot pasta, yummy sauce, and drown it in Parmesan cheese.
I loved spaghetti then, and I love it now. Not only is spaghetti a staple food, but it's so affordable!
This is one of my go to meals for that reason.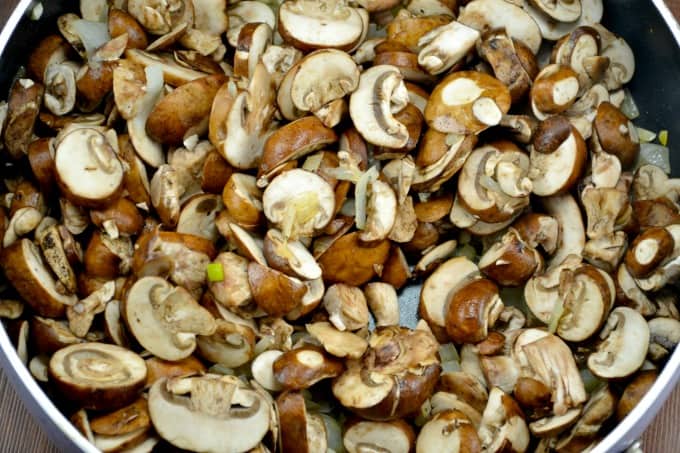 For this spaghetti, I used a ton of baby bella mushrooms. I love how thick and "meaty" they are.
But really, I'm just obsessed with mushrooms. Seriously, I cannot get enough!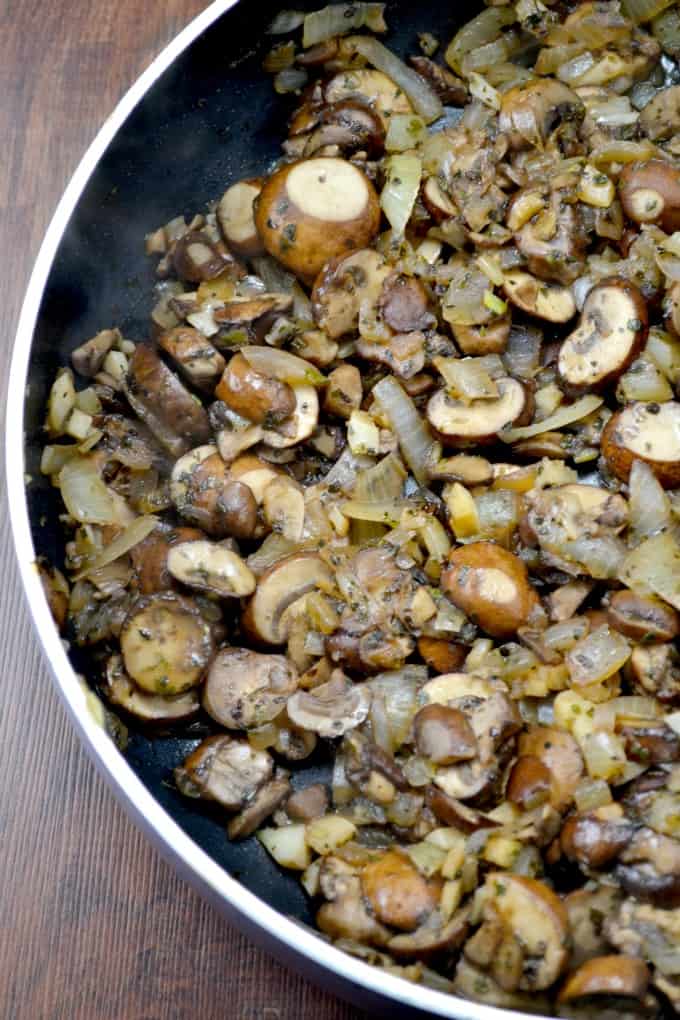 These mushrooms cooked down a bit, but they were thick cut, so they had that nice "meaty" texture to them still.
Perfect for a meatless substitute!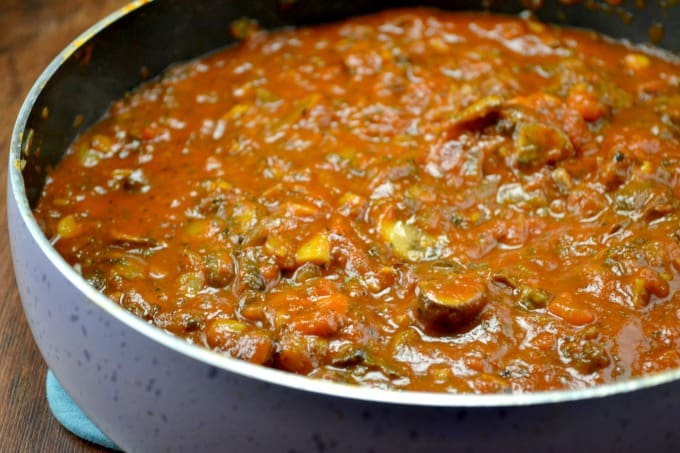 I love how economical spaghetti is.
We added some tomato sauce to our leftovers the next day, and we ended up eating this 3 times, so it made 6 meals for less than $15-20.
It's just as good the next day, and makes great leftovers!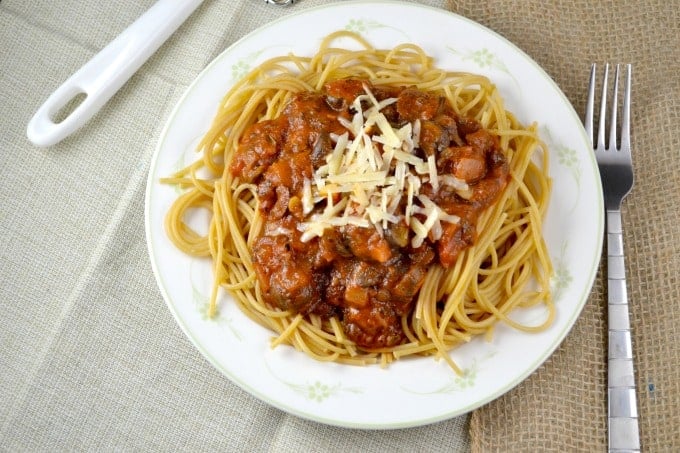 I like using whole wheat spaghetti whenever I make it.
You really can't taste the difference and it's much healthier than enriched.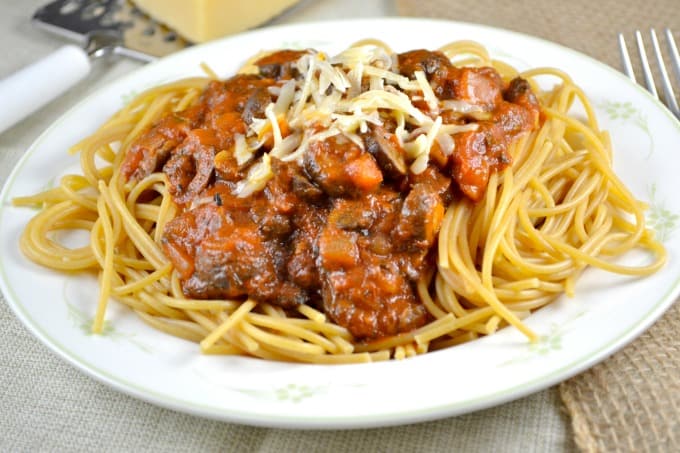 Top with freshly grated Parmesan cheese and enjoy!
Do you love mushrooms? If so be sure to also check out these recipes!
Loaded Veggie Meatless Spaghetti
Ingredients
16 oz sliced mushrooms
1 medium yellow onion, diced
6 cloves of garlic, minced or finely diced
1 tablespoon of olive oil
1 tablespoon dried basil
½ teaspoon sea salt
¼ teaspoon cracked black pepper
25 oz jar of organic pasta sauce
16 oz package of whole wheat spaghetti
Block of Parmesan cheese
Instructions
Cook spaghetti according to package instructions, set aside
Combine mushrooms, onioin, garlic, olive oil, basil, sea salt, and pepper in a large skillet.
Sautee on medium heat for 7-10 minutes, or until mushrooms have released and cooked away their liquid. If the liquid does not all evaporate, drain mixture in a strainer.
Add 25 oz jar of pasta sauce to mushroom mixture, stir well
Serve spaghetti topped with sauce and freshly grated Parmesan cheese!
Enjoy!
Notes
*Note: We reheated this the next day and had plenty of extra spaghetti, but needed more sauce. We added 1 small can of tomato sauce, a little basil and garlic powder and it was perfect!