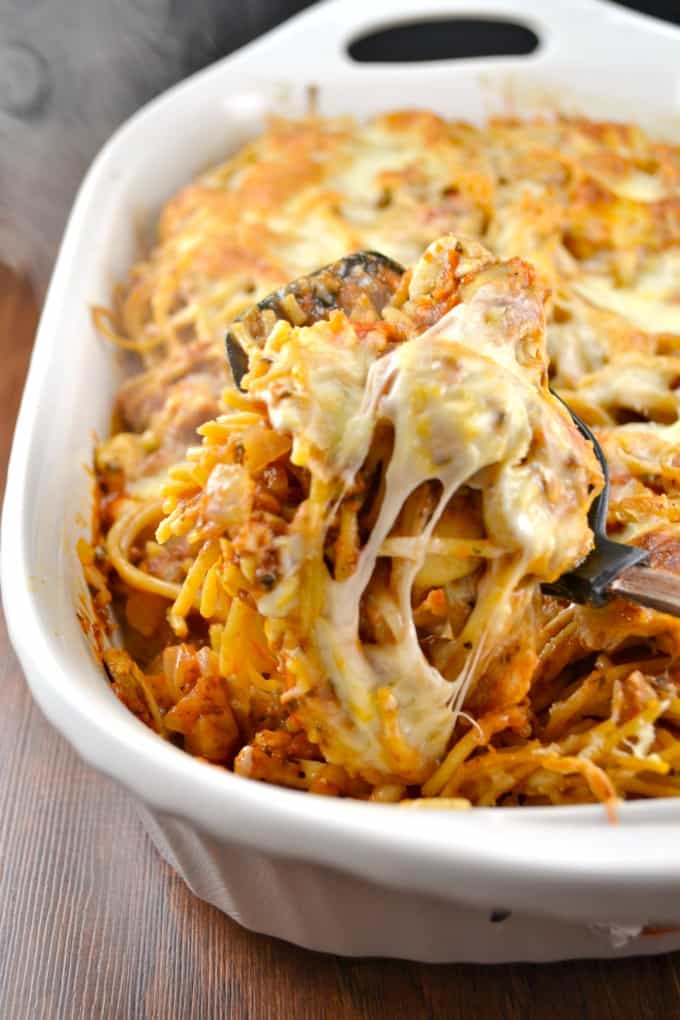 Sometimes you just need good old comfort food. This spicy, cheesy vegetarian baked spaghetti is just that!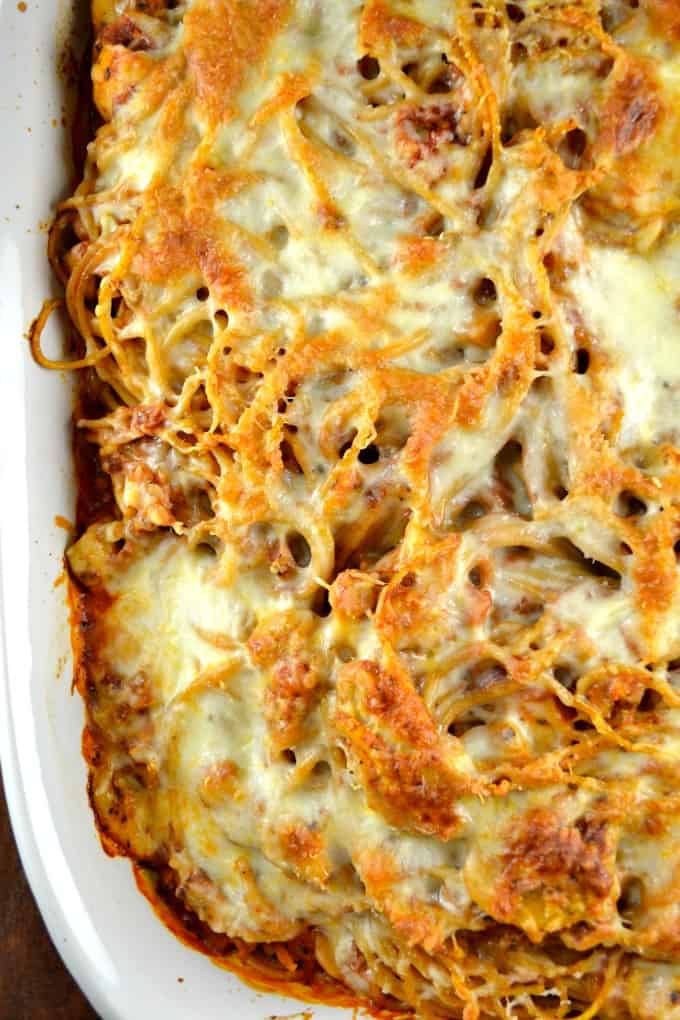 Spaghetti is one of my go-to comfort foods. We have it quite often, and I love that we can eat the leftovers twice.
This meal makes 6 servings total! Growing up, my mom made baked spaghetti a lot.
I always looked forward to it! Crushed red pepper adds a nice bite of heat to this recipe, but not too much.
It's hearty and filling with warm melty cheese and just a hit of spice. It's what pasta lovers' dreams are made of!

Doesn't that picture make you wanna dive in head first?!
I'm craving this as I write this post. We had it last night, again for lunch today, and I can't wait to eat it tomorrow!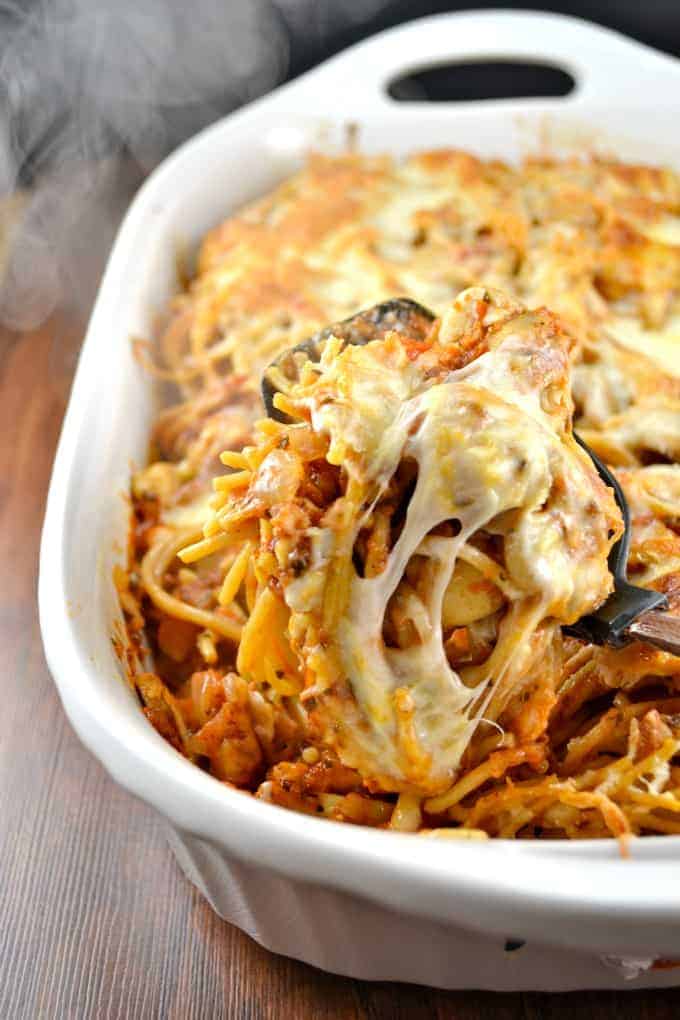 This one's a guaranteed family pleaser, perfect for a quick weeknight dinner!
Not to mention the leftovers are AWESOME. Enjoy!

Spicy Vegetarian Baked Spaghetti
Ingredients
1 large onion, diced
8 large garlic cloves, finely diced or minced
16 oz white mushrooms, diced (sub 2 bell peppers or other veggie if you don't like mushrooms)
2 tablespoons extra virgin olive oil
½ teaspoon sea salt
½ teaspoon pepper
2 teaspoons dried basil
1 teaspoon dried oregano
1 (25 oz) jar of organic pasta sauce (I used mushroom flavor)
1 teaspoon crushed red pepper flakes
7 oz ( about 1¾ cups) italian cheese blend shredded cheese (I bought a hormone-free mix at Fresh Market)
16 oz whole wheat spaghetti
Instructions
Cook spaghetti according to package directions, set aside
Combine onion, garlic, mushrooms, olive oil, sea salt, pepper, basil and oregano in a large skillet.
Sautee on medium high heat, stirring frequently for 10-12 minutes, or until mushrooms cook down and evaporate their liquid
Add pasta sauce and red pepper flakes to veggie mixture, stir well
Using a 9 X 13 baking dish, first lay down all of the spaghetti on the bottom
Top spaghetti with ⅓ cup of the cheese
Pour sauce over top and mix up with tongs until well combined
Top with remaining cheese spread out evenly
Bake at 450 degrees for 12-15 minutes, or until cheese is bubbly and starting to brown