25 of the best vegetarian recipes you will ever try!
From crockpot ziti to vegetarian bolognese to the best vegetarian enchiladas you'll ever eat, there are so many incredible and delicious meatless recipes!
best vegetarian recipes
Below are some of the best vegetarian recipes we have ever tasted!
Every single recipes has been tried and tasted (and approved!) by us.
Whether you're in the mood for vegetarian pasta, vegetarian mexican food, vegetarian stir fry recipes, or something else.
We've collected 25 of the very best vegetarian recipes for you to try!
Ready? Here you go!
Click any recipe link and scroll down to the bottom of the page to find the printable recipe card.
A reader favorite recipe with dozens of 5 star reviews!
Layer uncooked pasta with sauce, cheese, and fresh basil.
An easy and incredibly delicious dinner!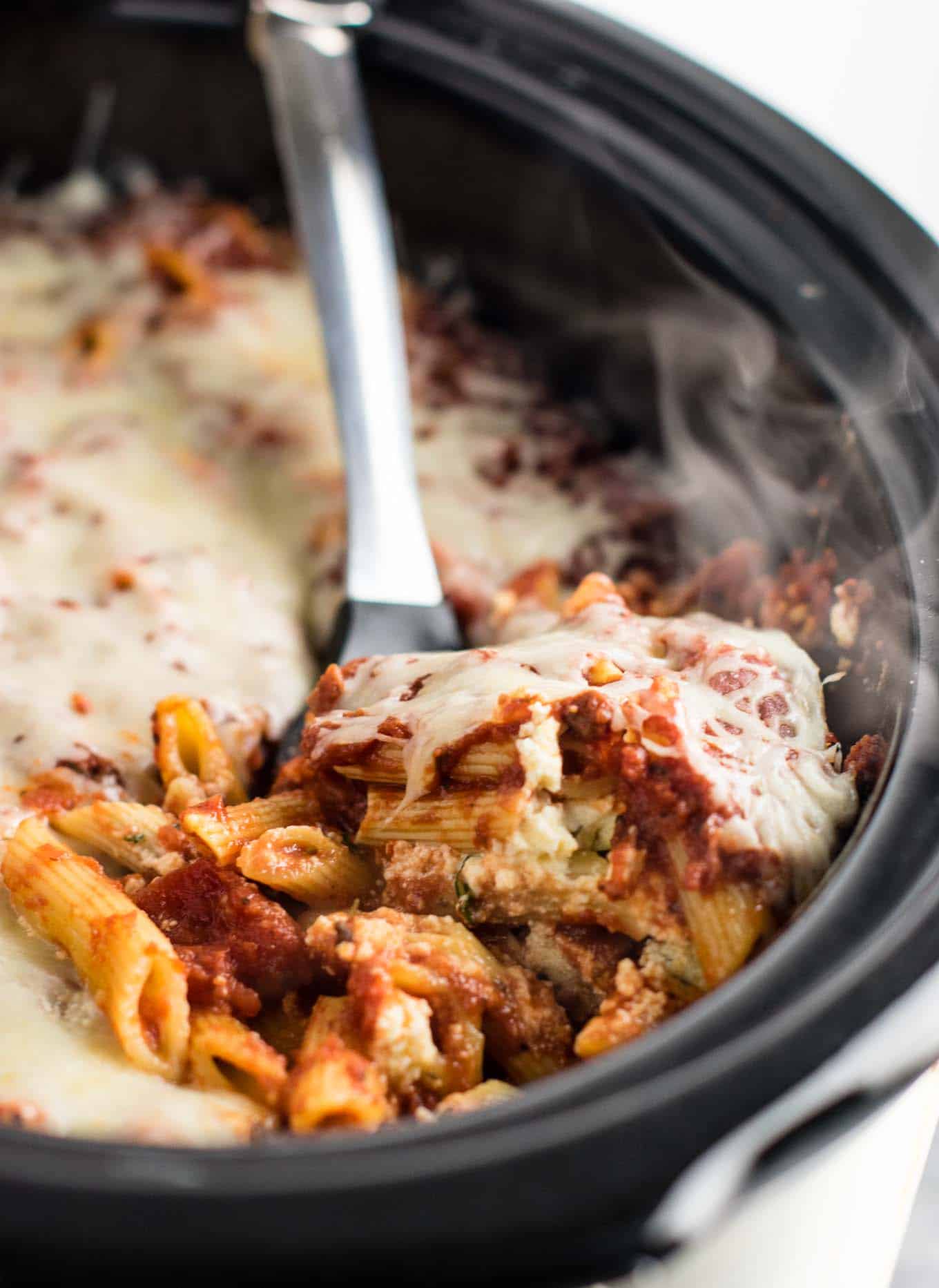 2. Best Ever Vegetarian Enchiladas
The best vegetarian enchiladas you will ever eat.
Finger licking pan scraping good!
Tons of five star reviews on this recipe.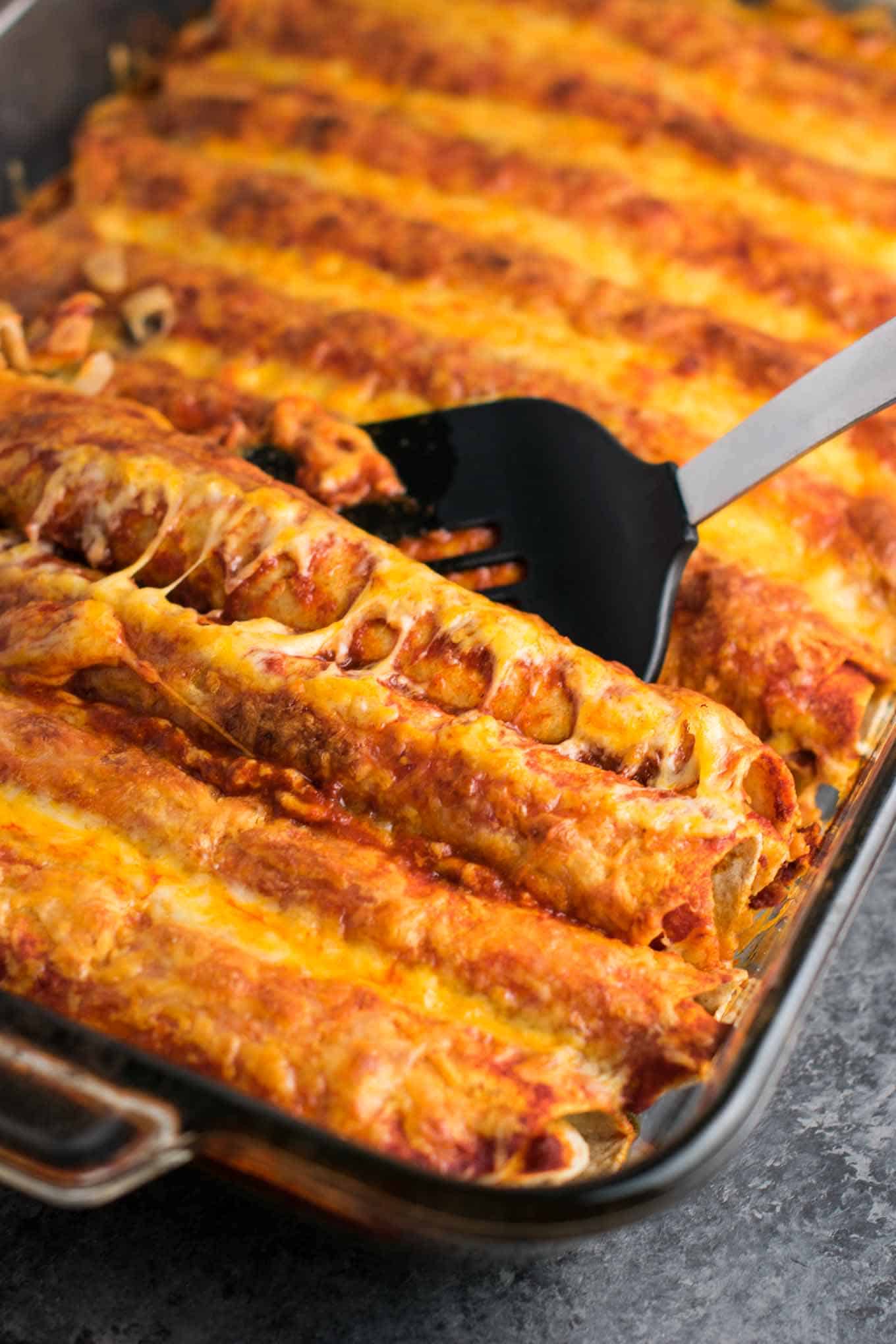 This vegetarian dinner is made in just one skillet in 30 minutes!
No fuss, crazy delicious flavor and an easy to make homemade stir fry sauce.
BONUS RECIPE: Make your own stir fry using the best 3 ingredient stir fry sauce recipe!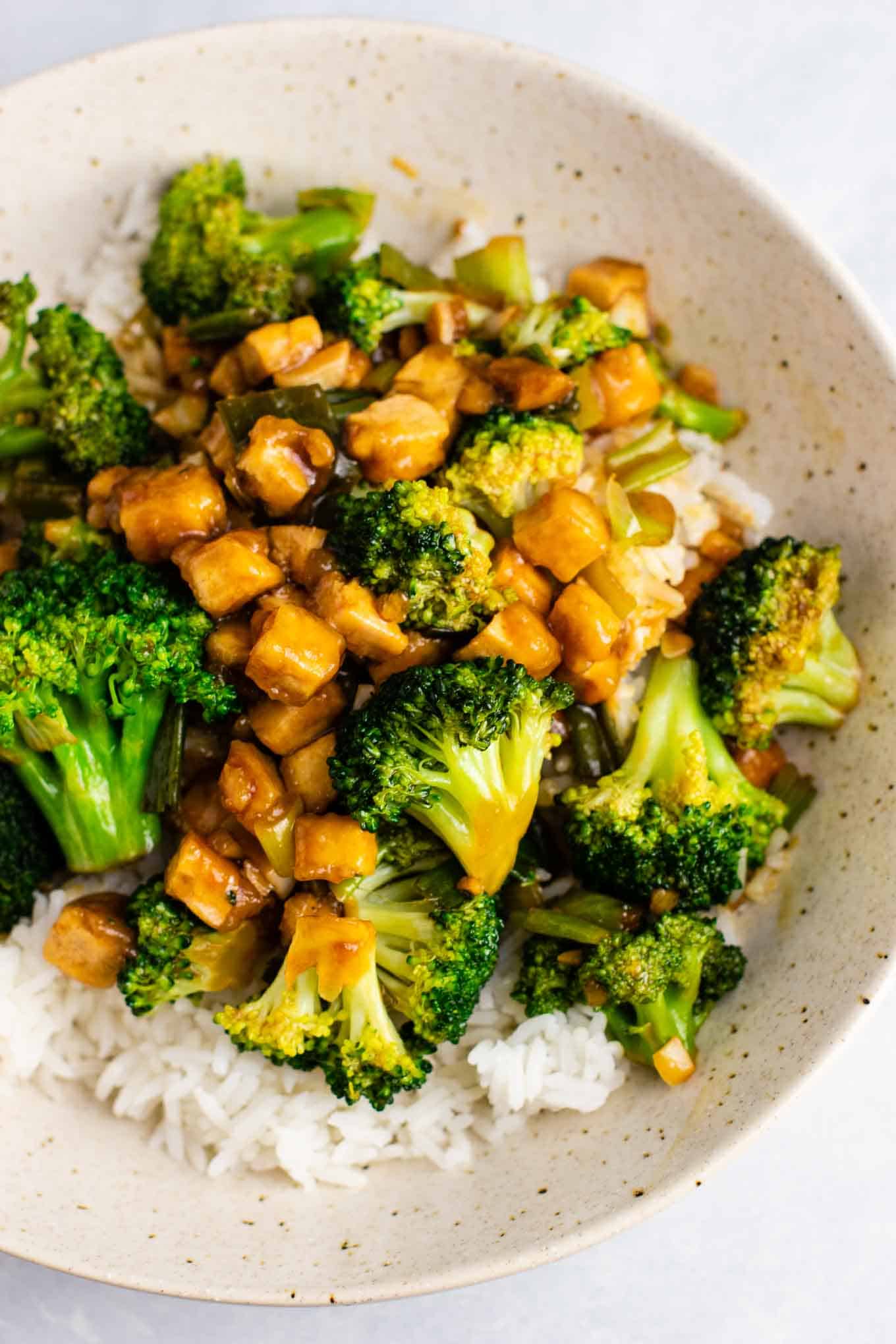 Your family will go crazy for this delicious veggie pot pie topped with flaky biscuits!
Vegetarian comfort food with so much flavor in every bite.
Enjoy all the flavors of your favorite lasagna in this quick 30 minute lasagna soup!
Hearty and delicious.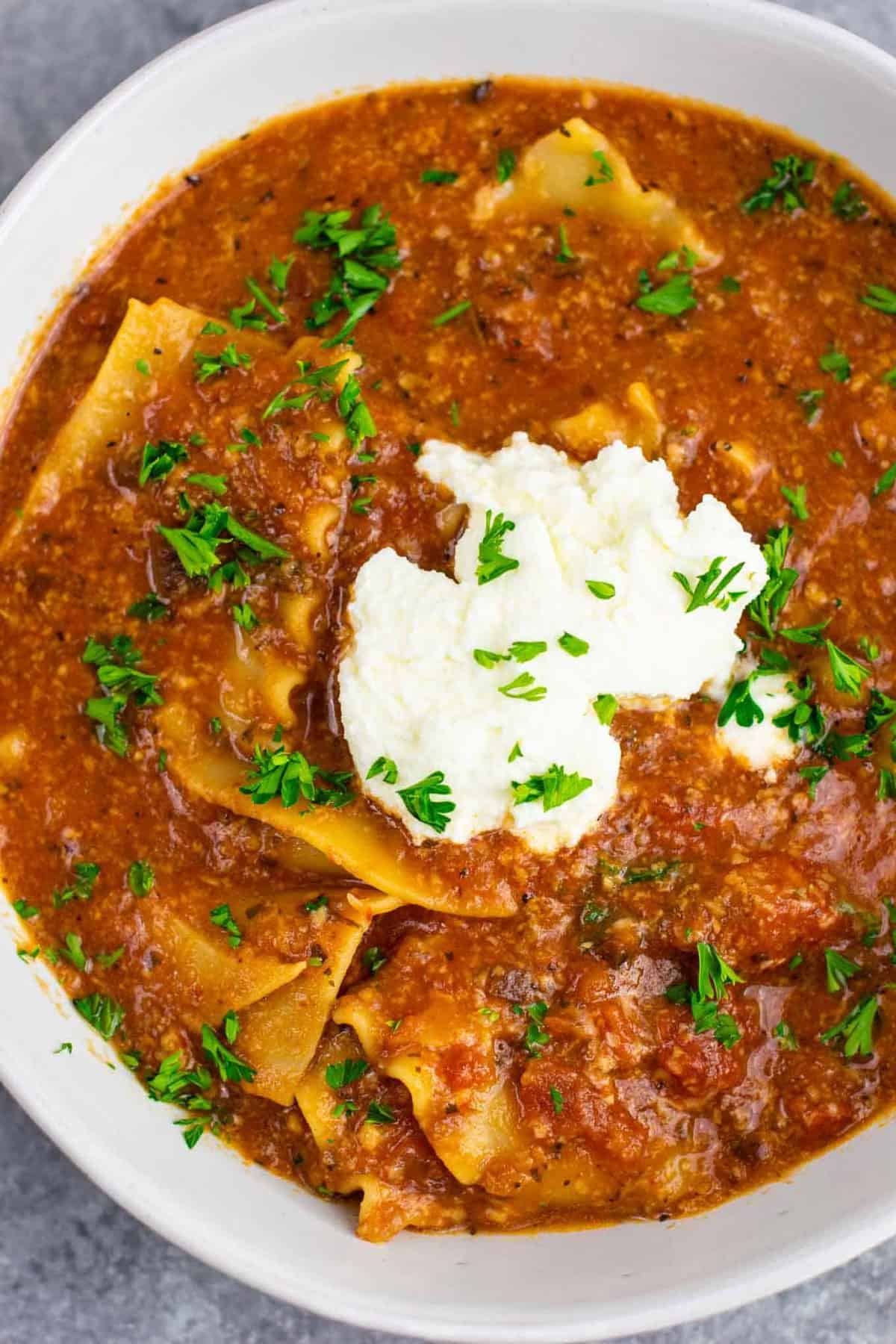 Meatless "meat" sauce made with tons of veggies.
Kids and adults alike will love this recipe!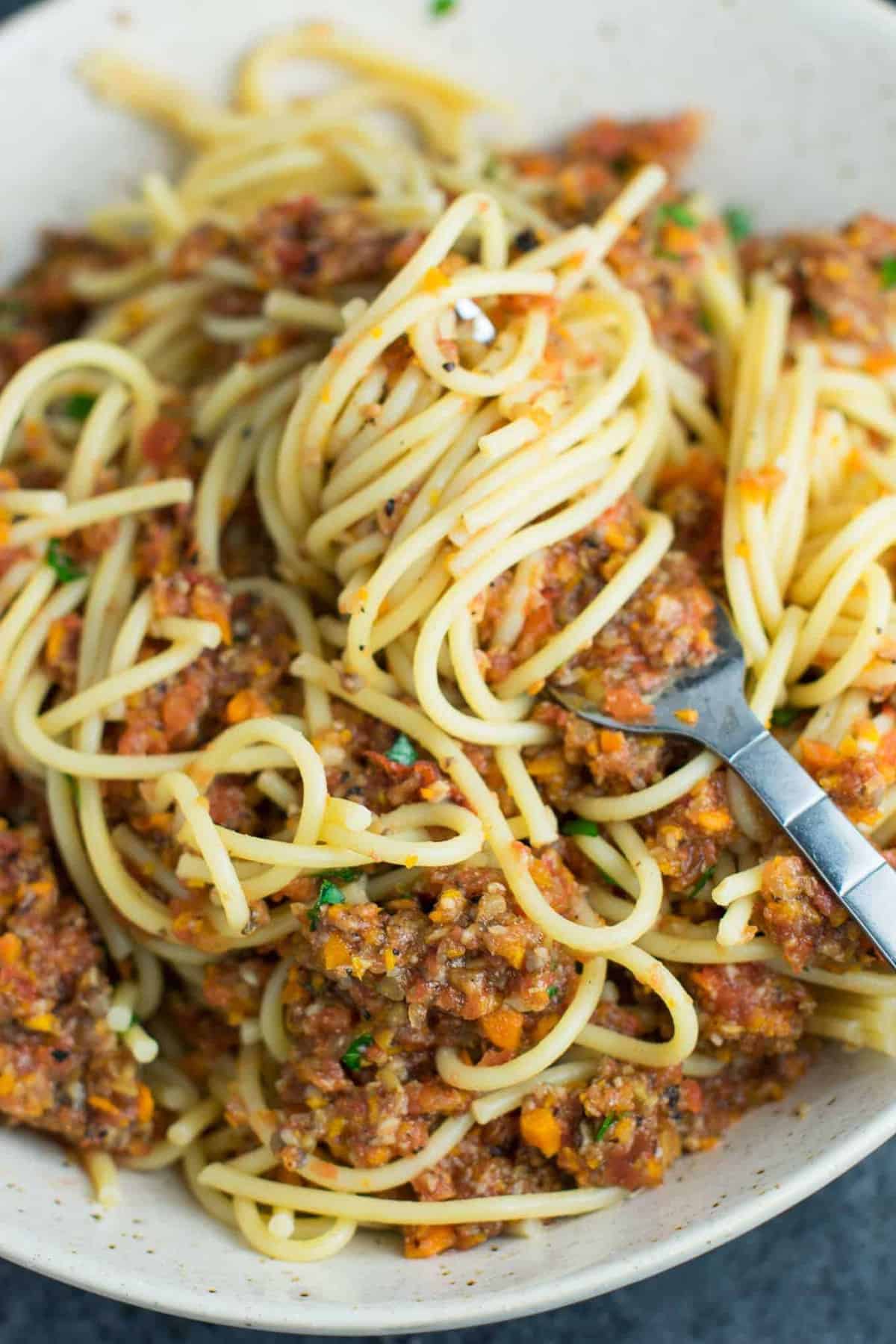 7. Roasted Cauliflower Shells and Cheese
If we could pick one dish for you to try this week, it would be this.
Roasting cauliflower and a homemade to die for cheese sauce = an explosion of flavor.
Trust us, you won't want to share the leftovers!
8. Veggie Lover's Baked Rigatoni
Vegetarian dream pasta loaded with tons of fresh vegetables and melty cheese!
Another meatless pasta favorite.
9. Vegetarian Mexican Rice Casserole
Hearty and delicious mexican rice casserole gone meatless!
You will love dipping your casserole with tortilla chips.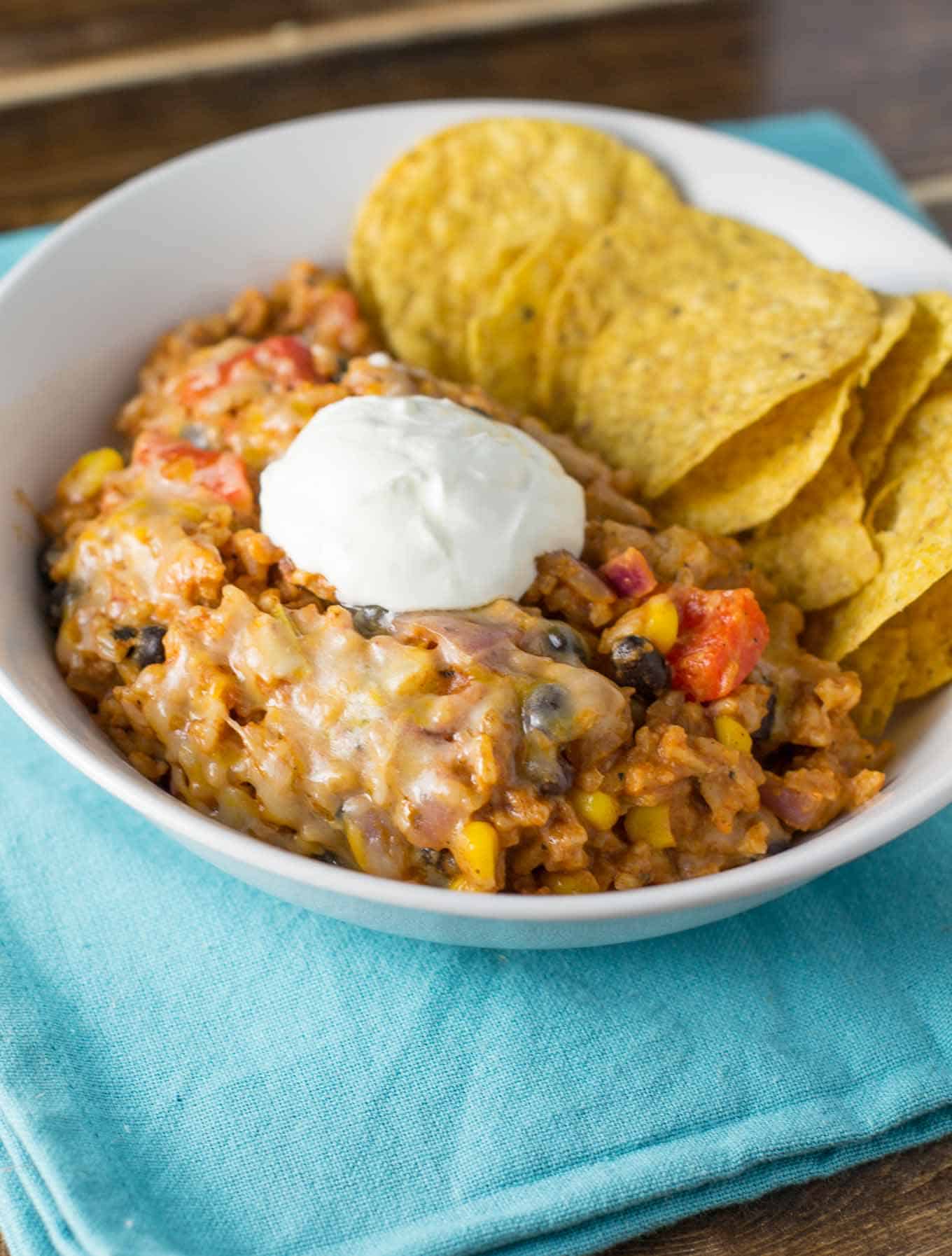 10. Slow Cooker Vegetarian Chili Mac
To die for cheesy slow cooker chili mac – comfort food in a crock pot!
So simple, and easily made dairy free if you need it to be.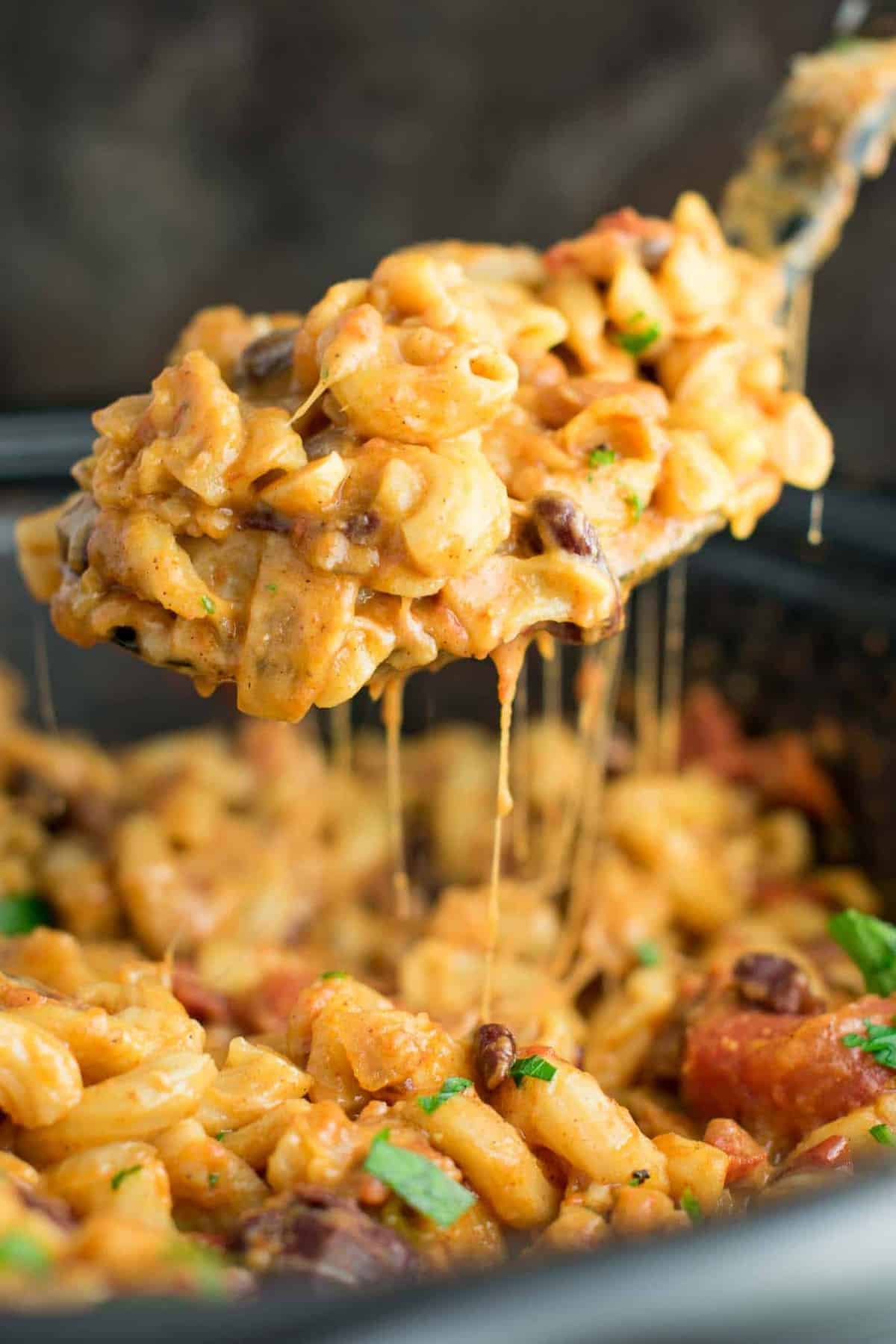 11. One Pot Sweet Potato and Spinach Pasta
A favorite we make every fall in our kitchen.
This one pot pasta is packed full of so much flavor!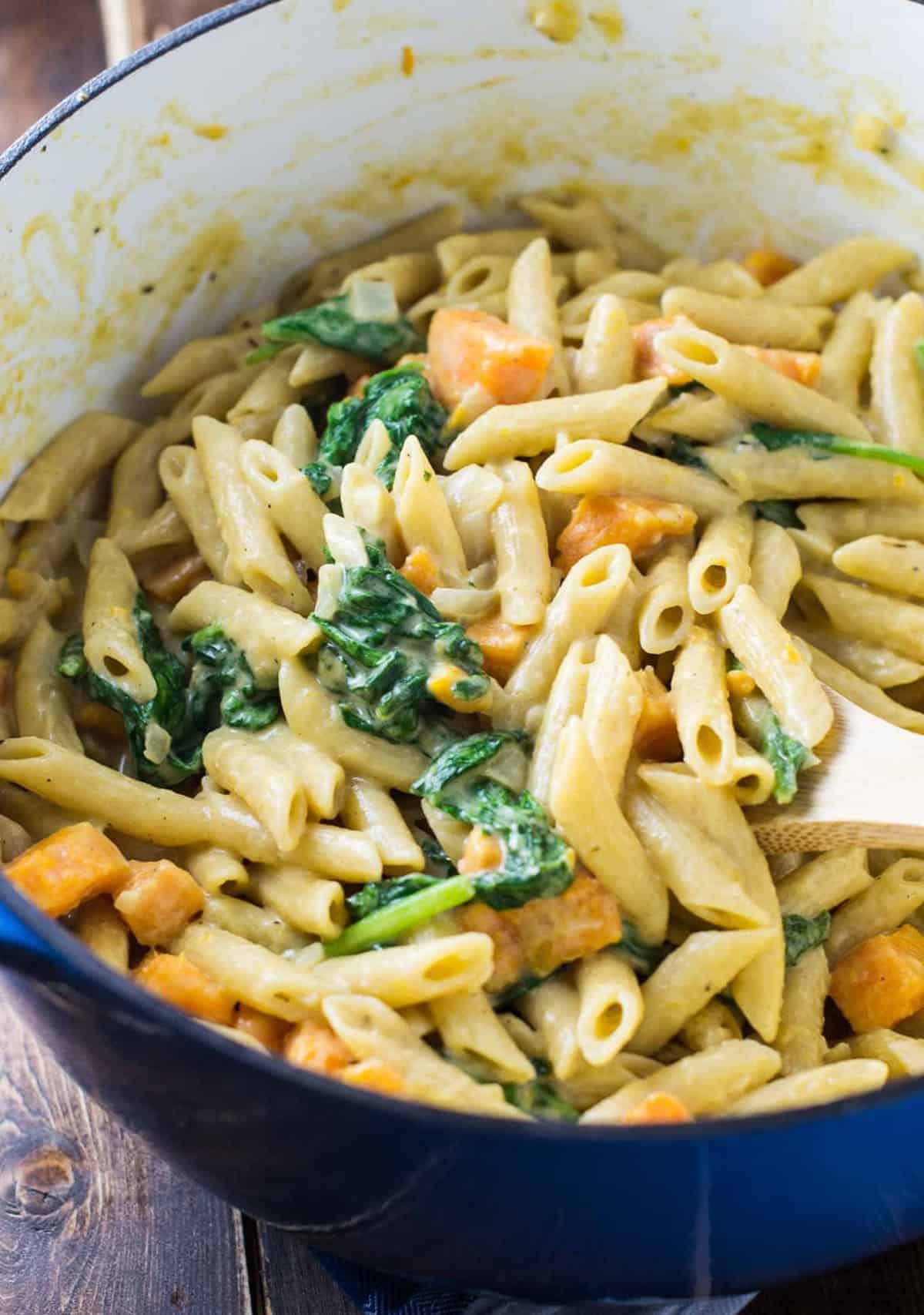 12. 30 minute Sweet Potato Refried Bean Nachos
Homemade sweet potato nachos smothered in homemade 5 minute nacho cheese sauce – it doesn't get any more delicious!
Try this recipe for your next taco Tuesday!
13. Vegetarian Breakfast Burrito
Try these vegetarian breakfast burritos for a quick breakfast for dinner!
Slow roasted potatoes, scrambled eggs, and cheese make this a winning combo.
14. Meatless Million Dollar Baked Ziti
Layers of cheese, veggies, and pasta make up the classic million dollar ziti.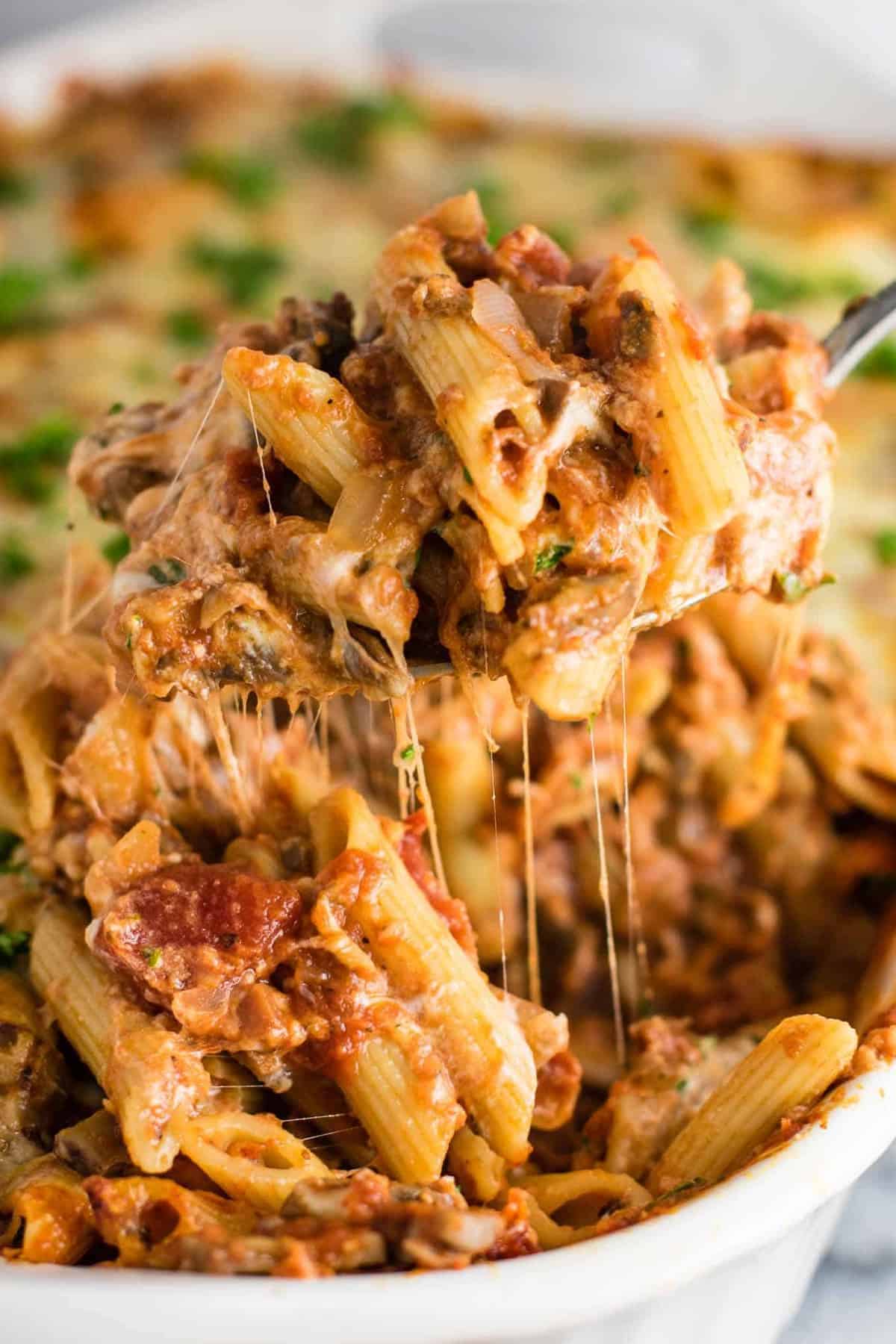 15. Sweet Potato Brown Rice Casserole
Another wholesome and yummy dinner idea – this one is perfect for cozy fall food!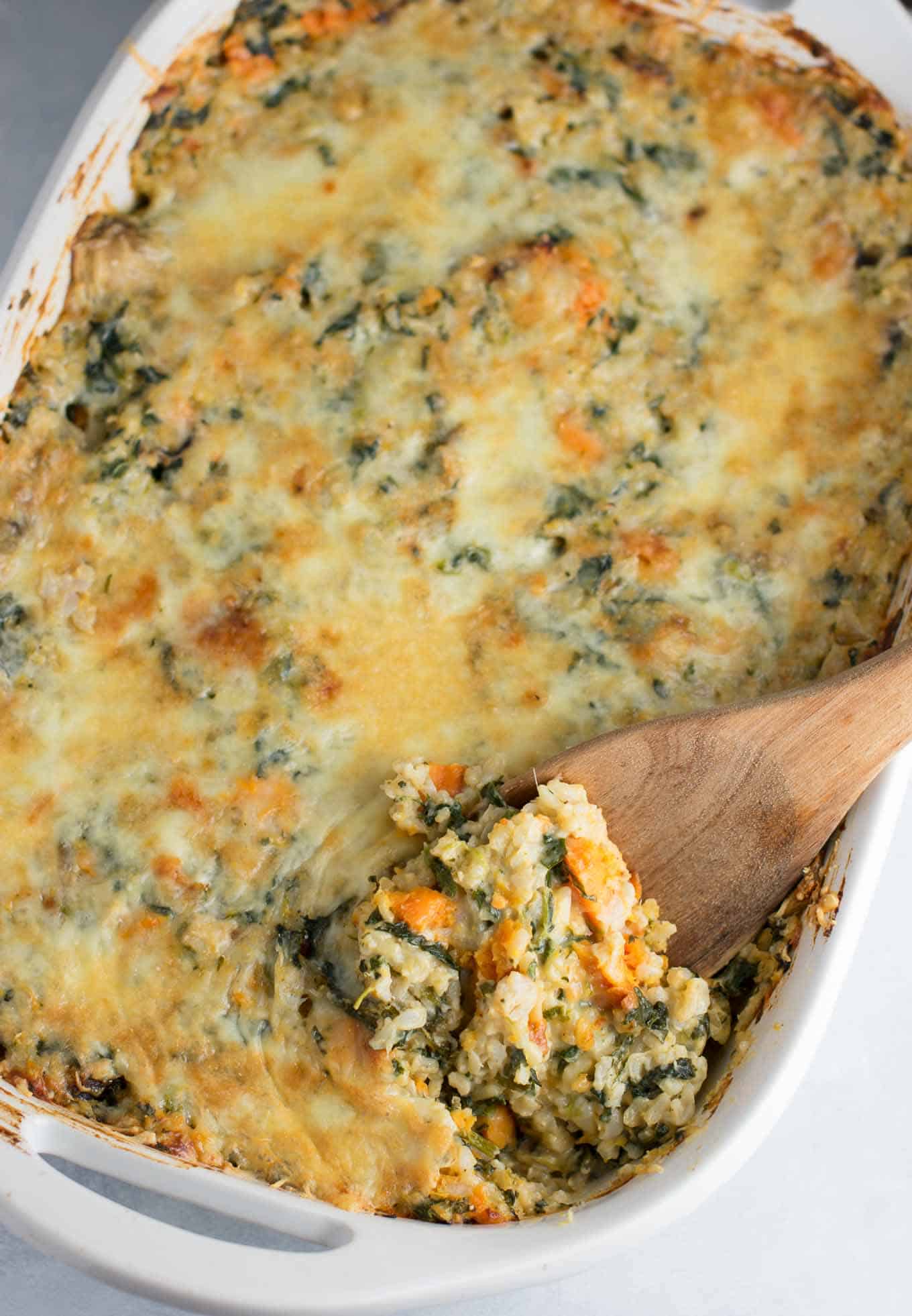 16. Enchilada Tofu Burrito Bowls
Bring Chipotle to your kitchen with these homemade burrito bowls with guacamole and homemade salsa.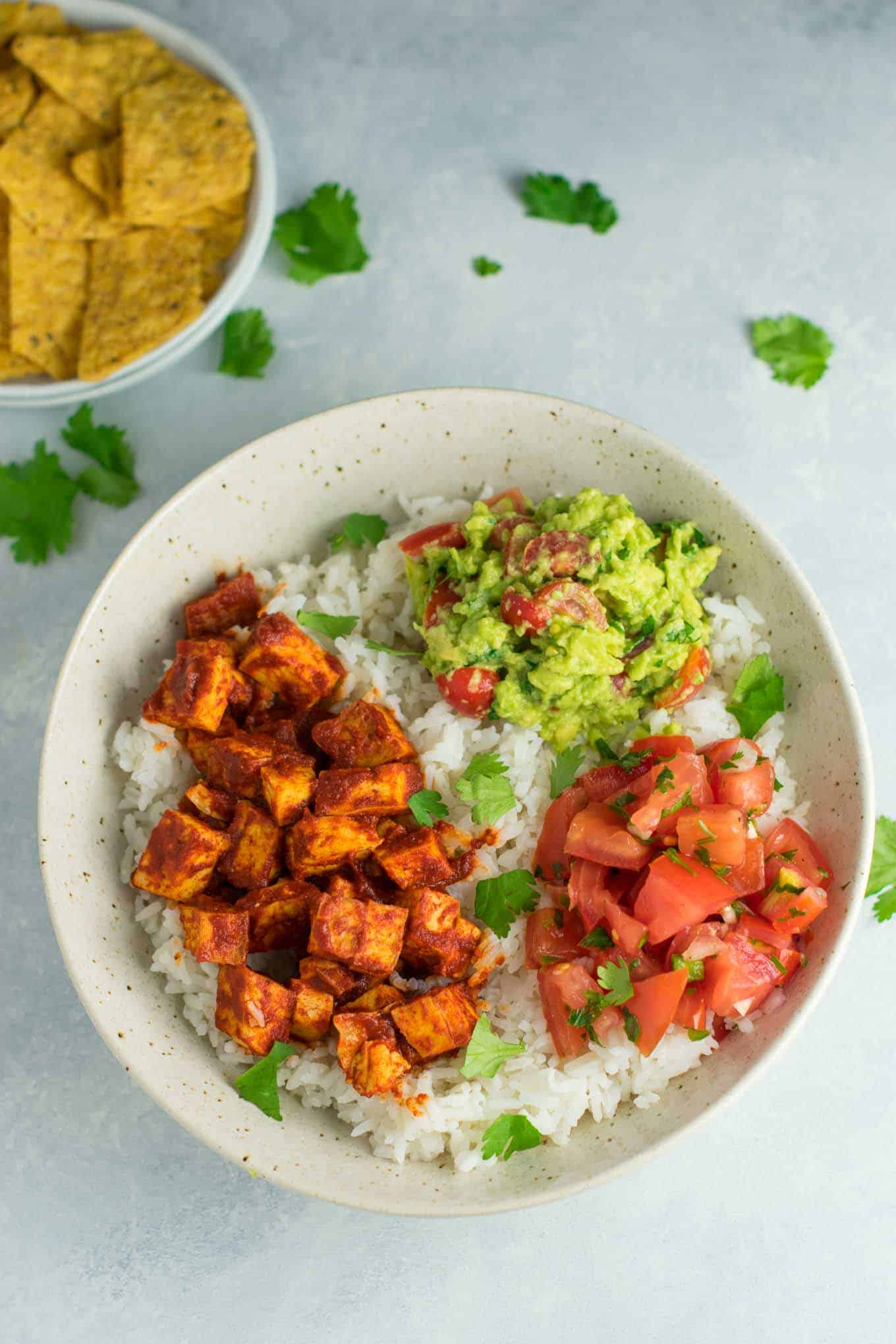 A rainbow of delicious stir fry vegetables makes for a delicious vegetarian dinner!
Another way that 3 ingredient stir fry sauce has changed my life!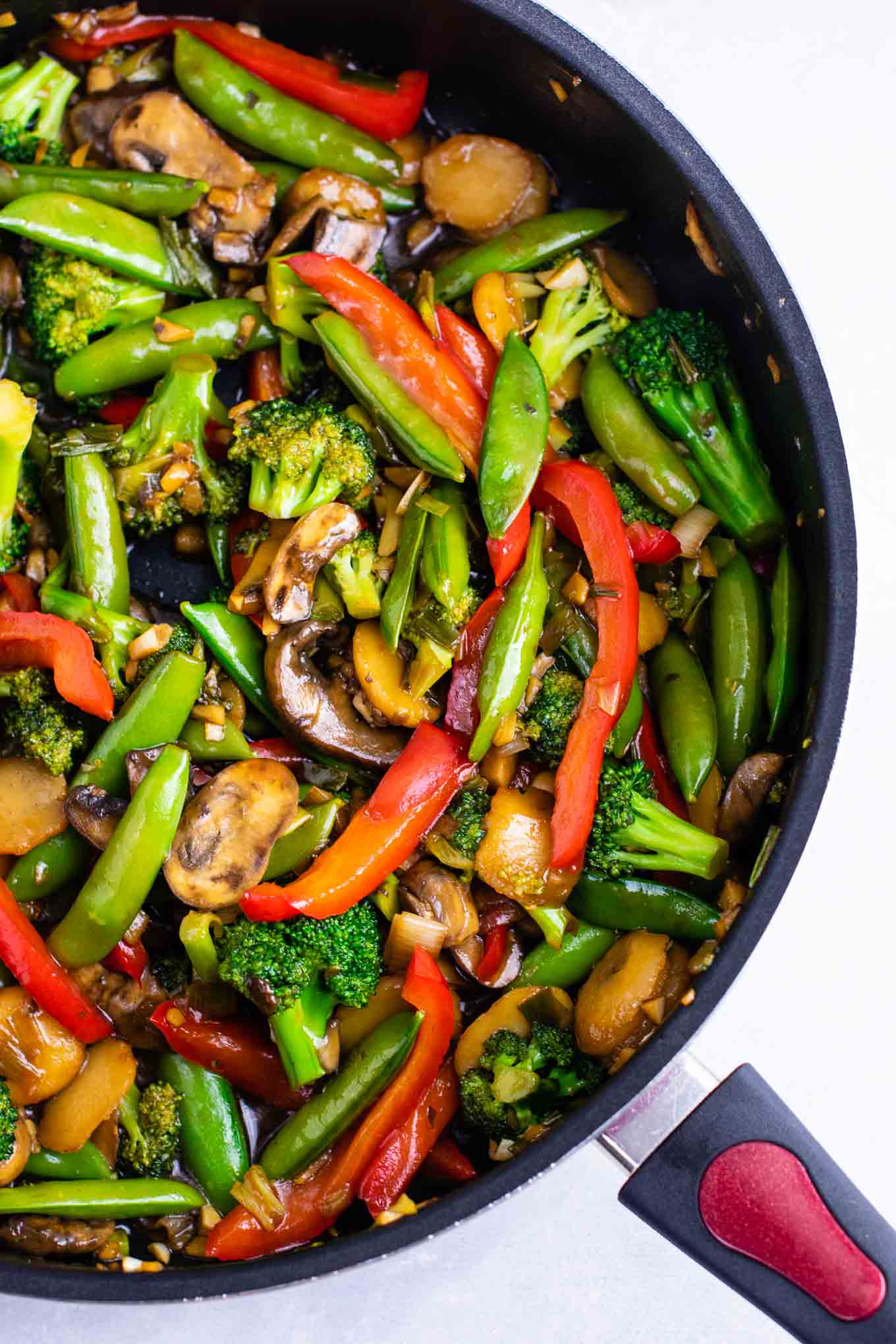 18. Mexican Quinoa Enchilada Bake
Use quinoa to make this healthy and easy enchilada casserole!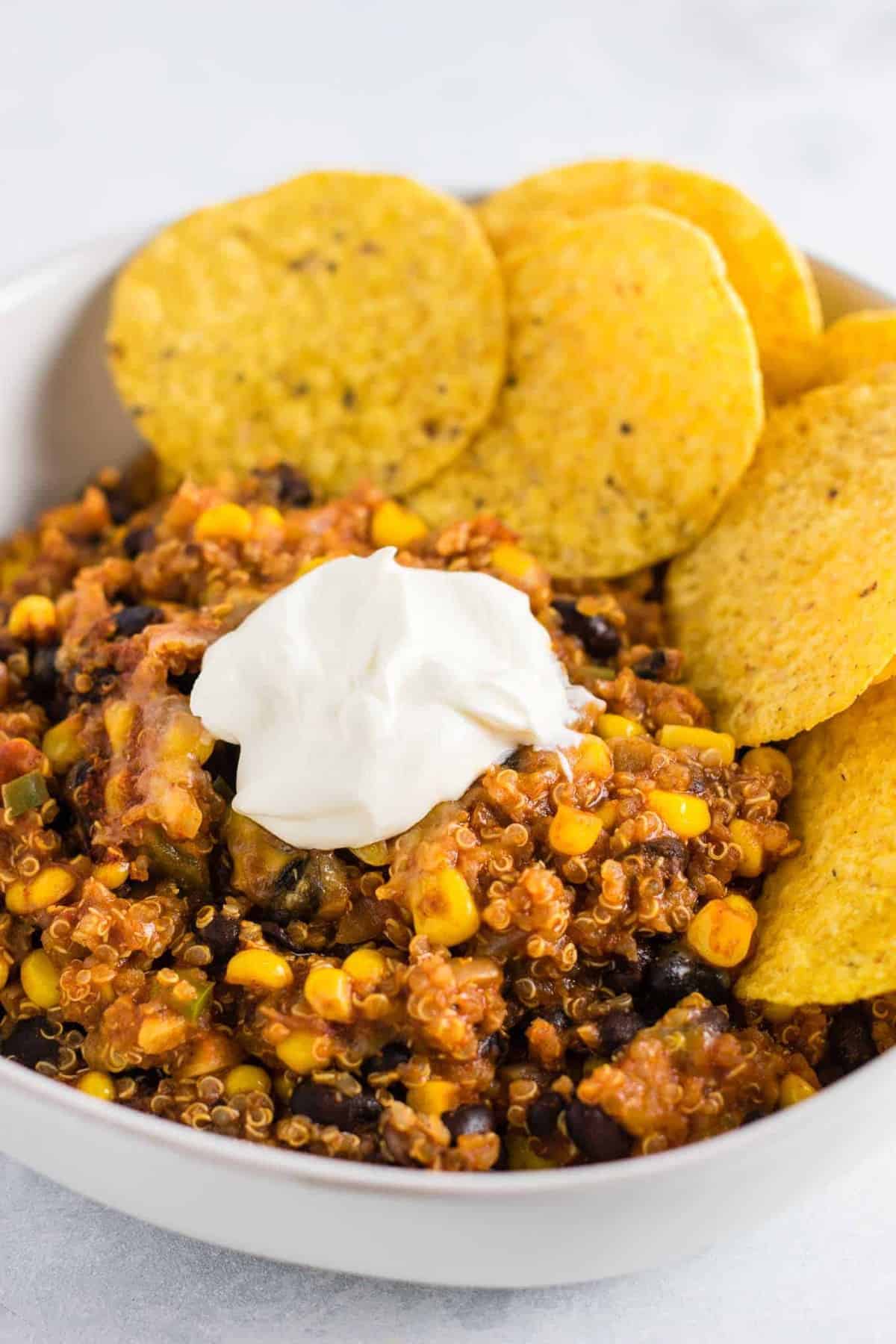 19. Mushroom Cauliflower Alfredo Bake
Cauliflower alfredo sauce, mushrooms, and pasta come together for this insanely flavorful dinner!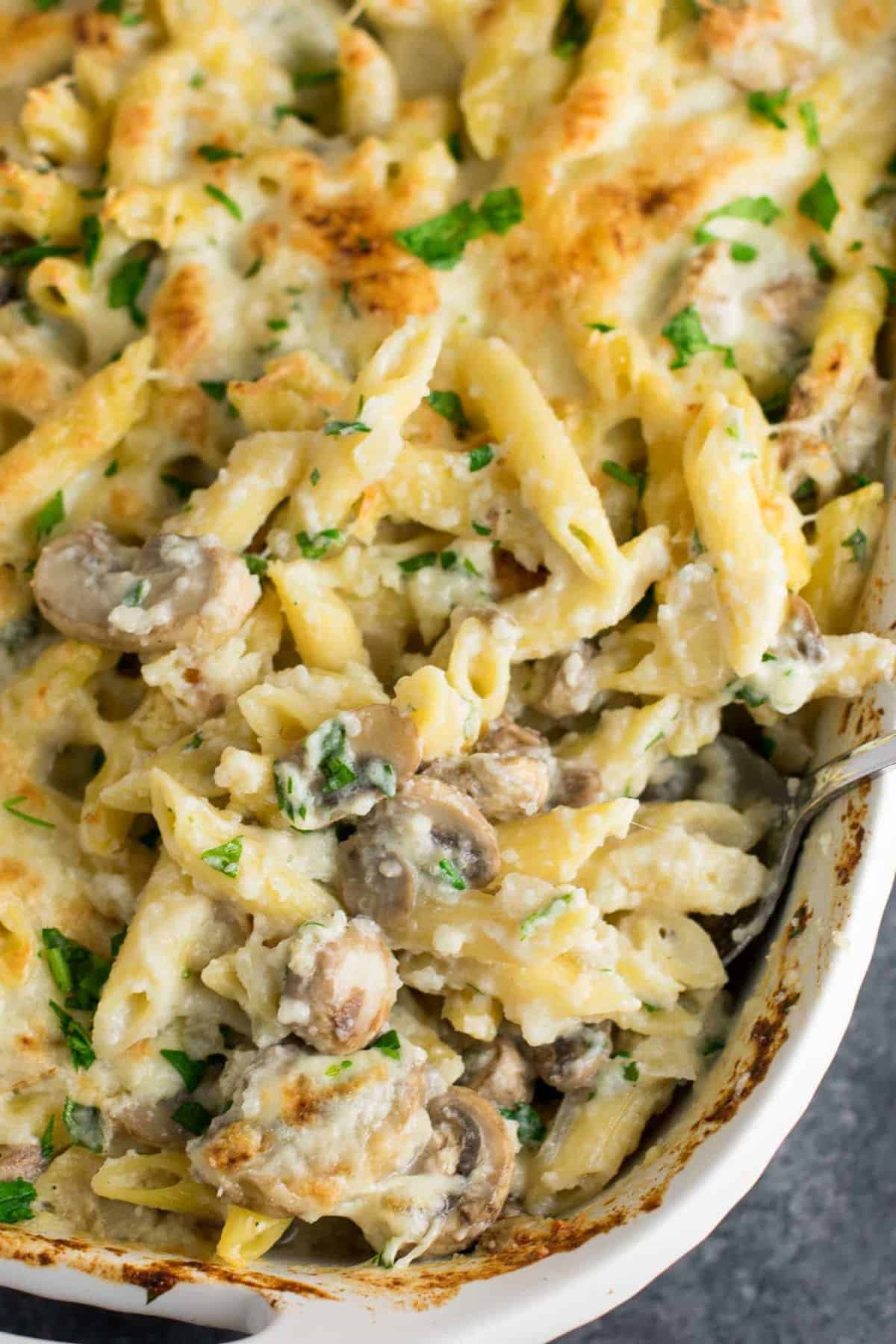 Smoky sweet potato tacos! These are a family favorite.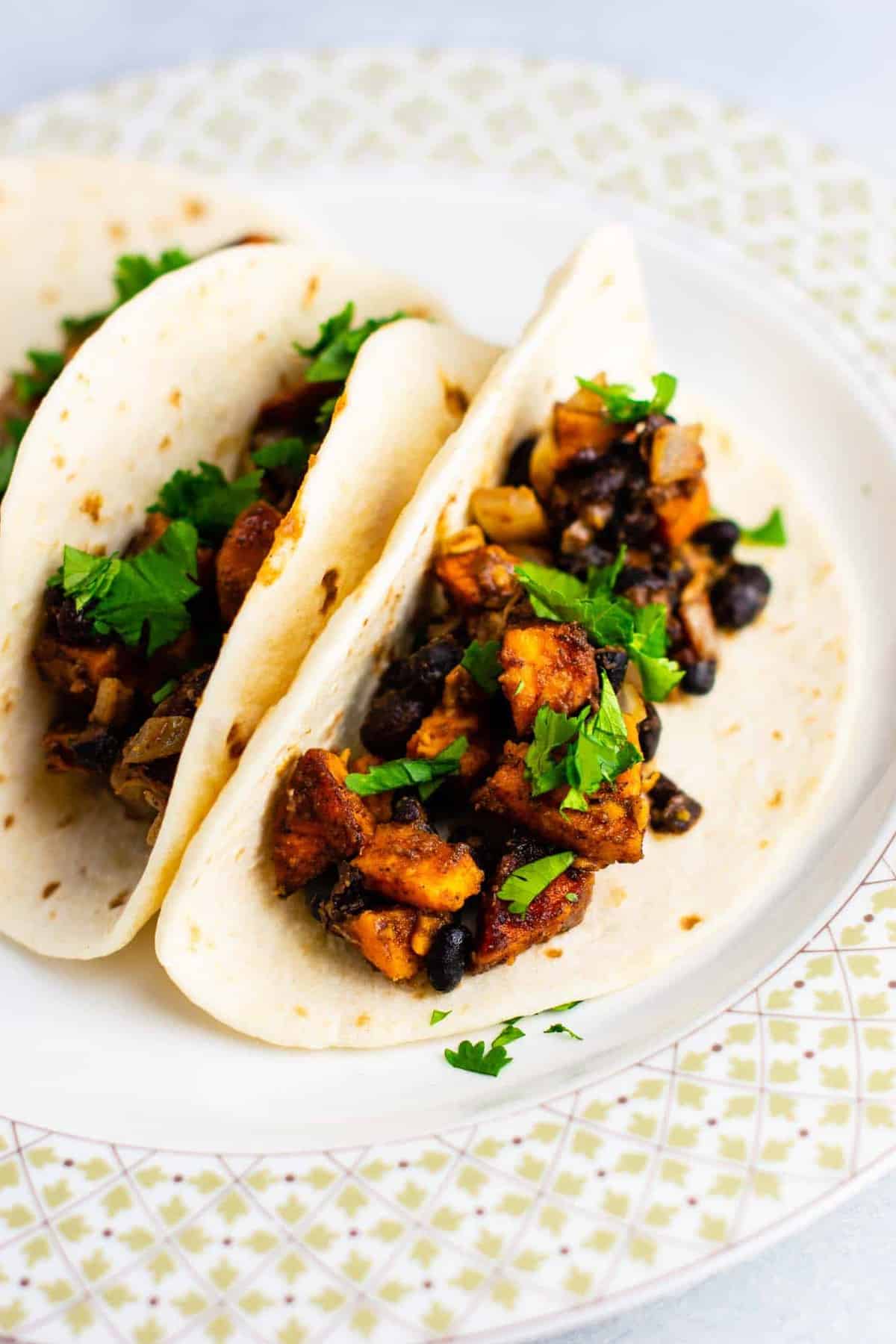 This one is our go to dish to feed a crowd. Versatile enough for any time of year, we have even made it for Thanksgiving!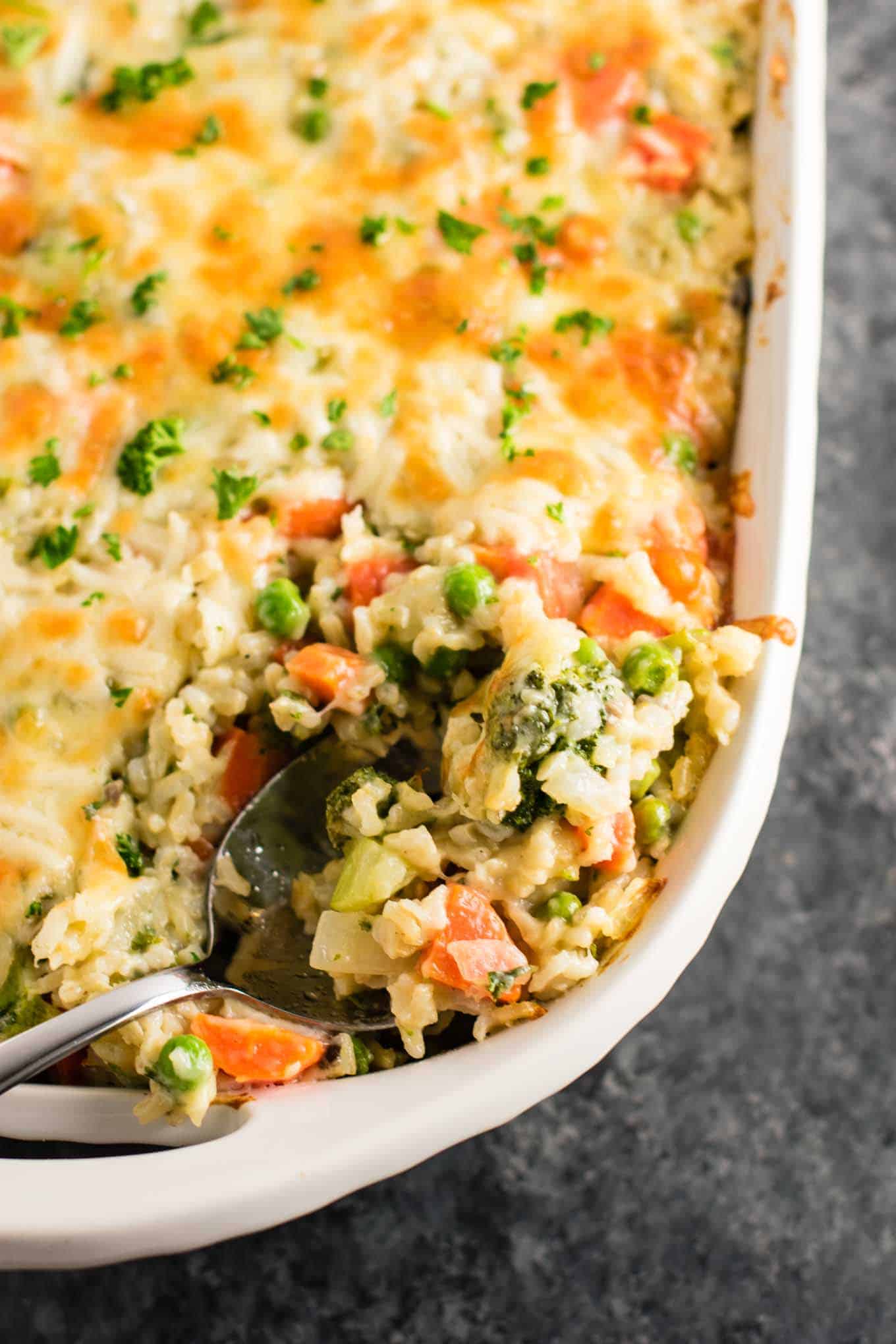 Look no further for the perfect black bean burger recipe! These are great served with onion rings or macaroni and cheese!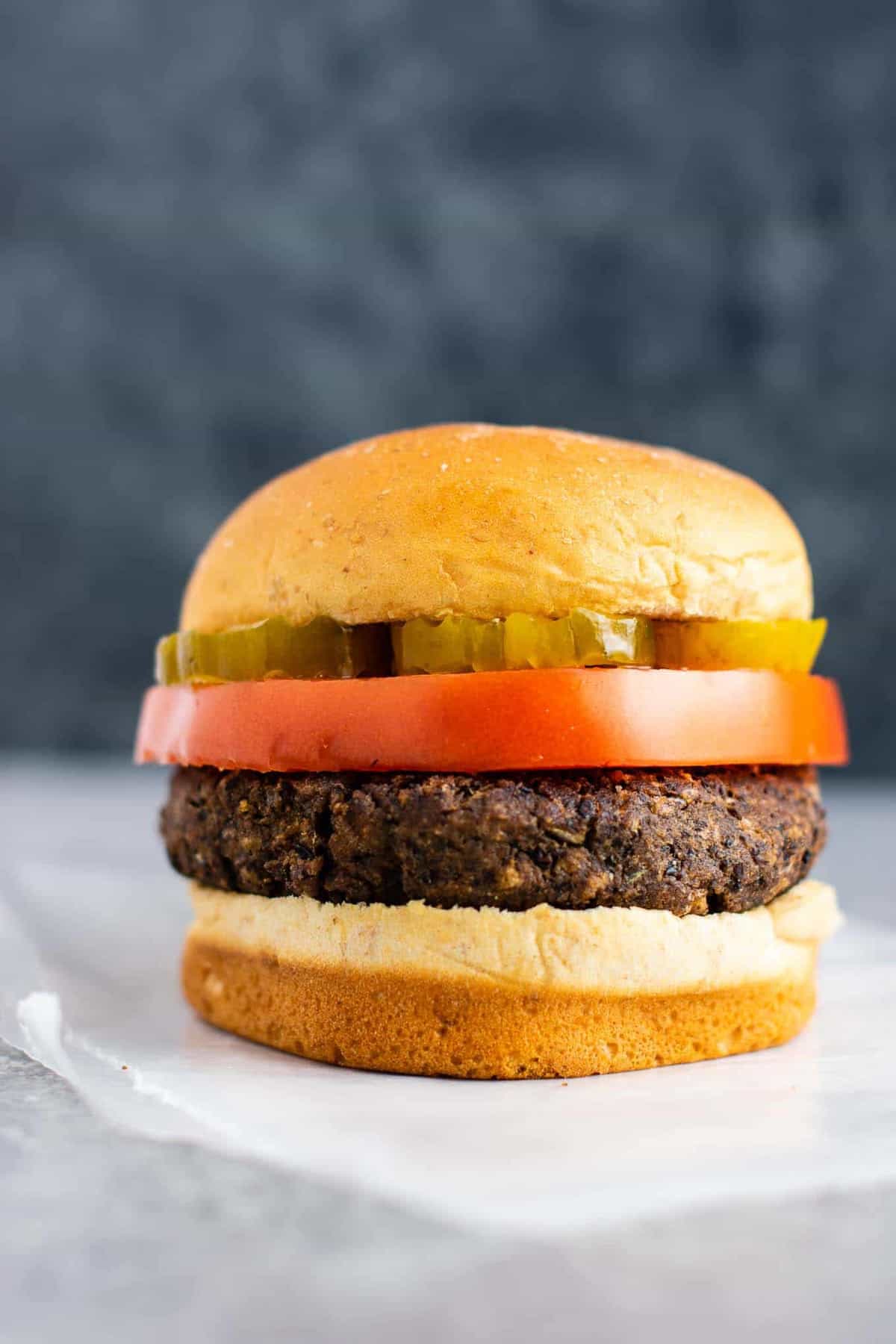 23. Vegetarian Baked Spaghetti
Comfort food for us is this cheesy baked spaghetti!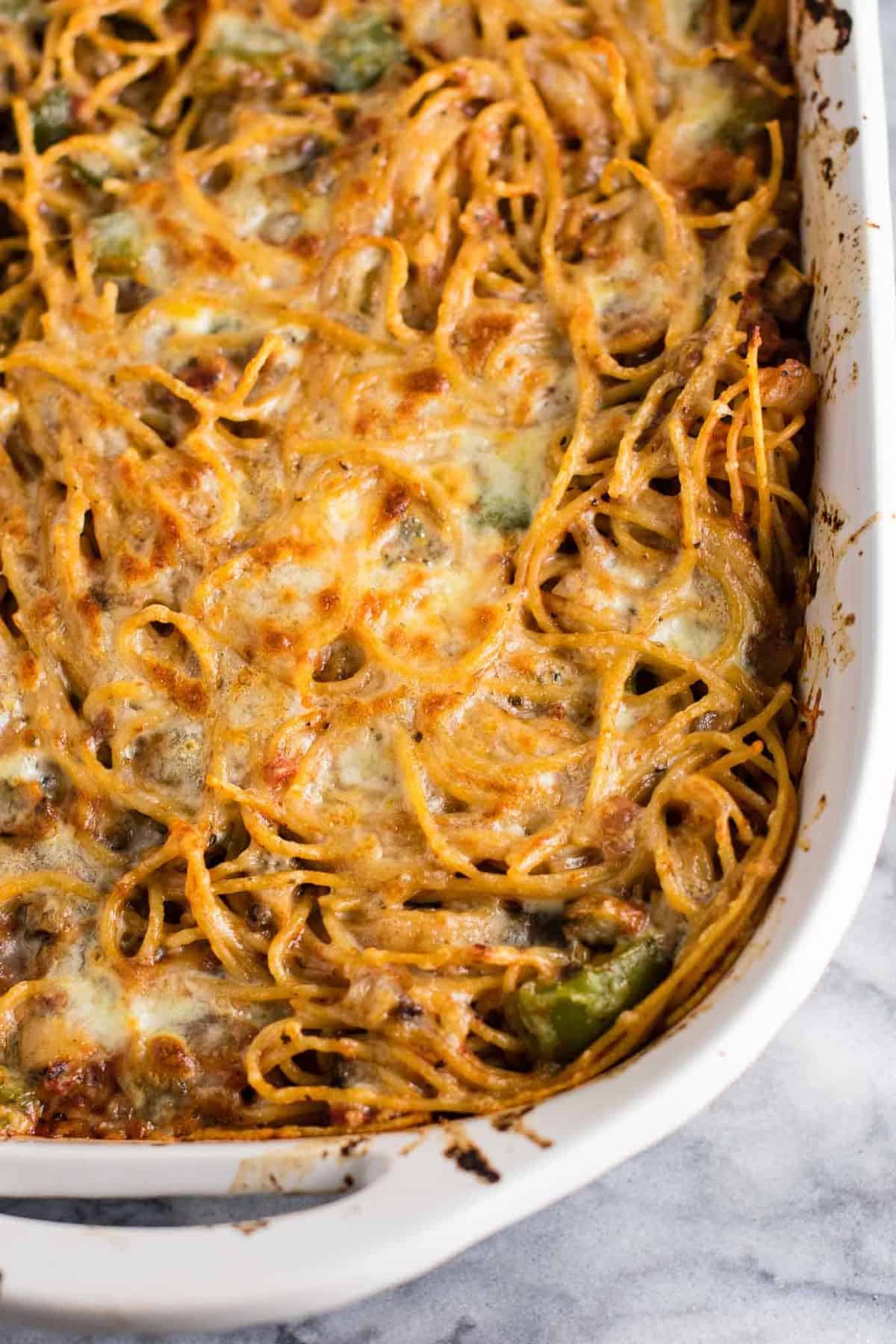 24. Vegetarian Biscuits and Gravy
Enjoy the classic biscuits and gravy with fluffy biscuits and a rich "meaty" gravy.
Make "chicken" salad with meatless tenders, grapes, walnuts, and a few other simple ingredients!
Perfect for lunch or dinner.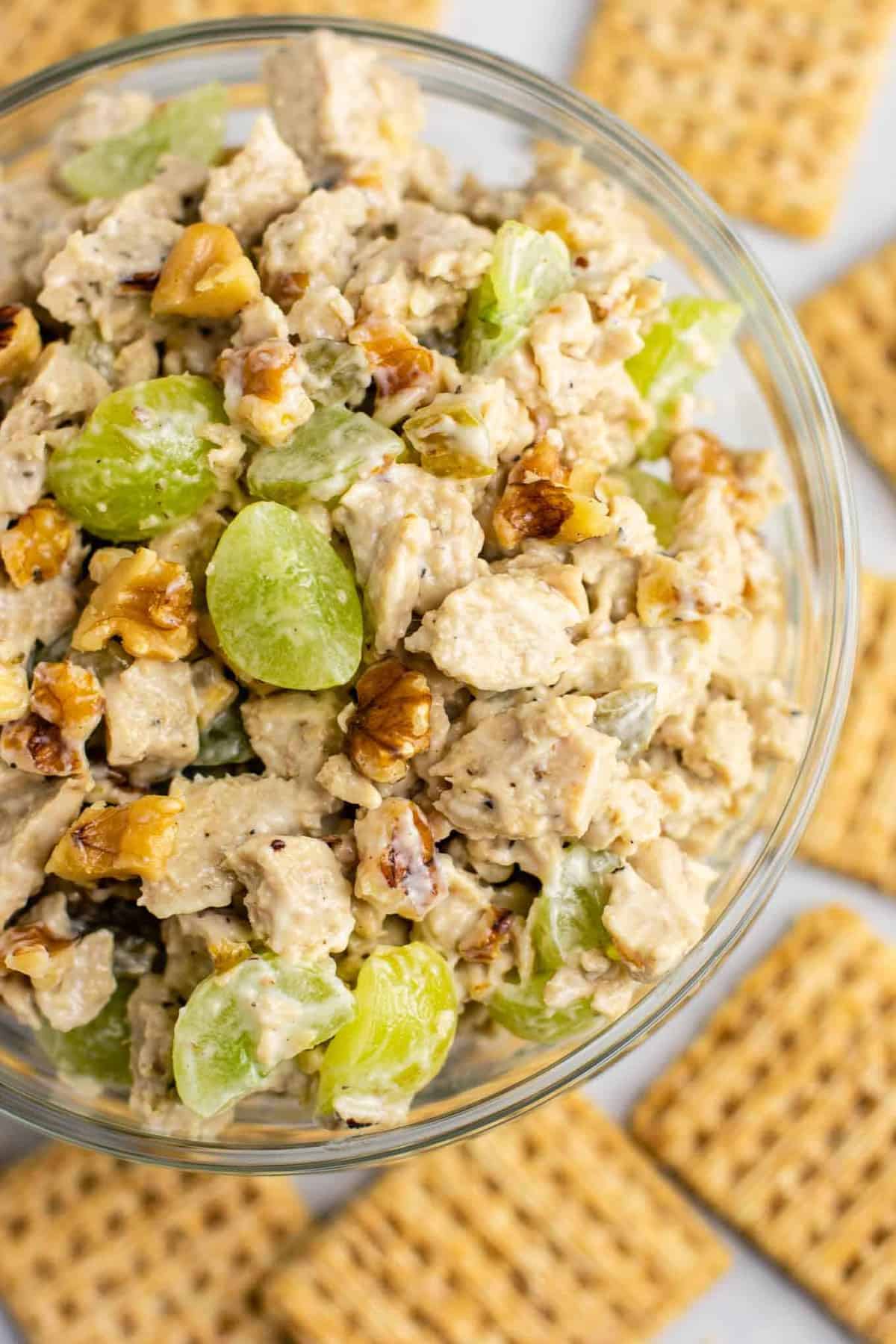 Did you make a recipe? I want to see! Don't forget to tag me on instagram @buildyourbite and hashtag #buildyourbite with your recipe photos!
More recipe inspiration
Looking for more meatless inspiration? Here are some roundups of our favorite recipes!
Want to save these recipes for later? Click HERE to pin the post!
Vegetarian Recipes: