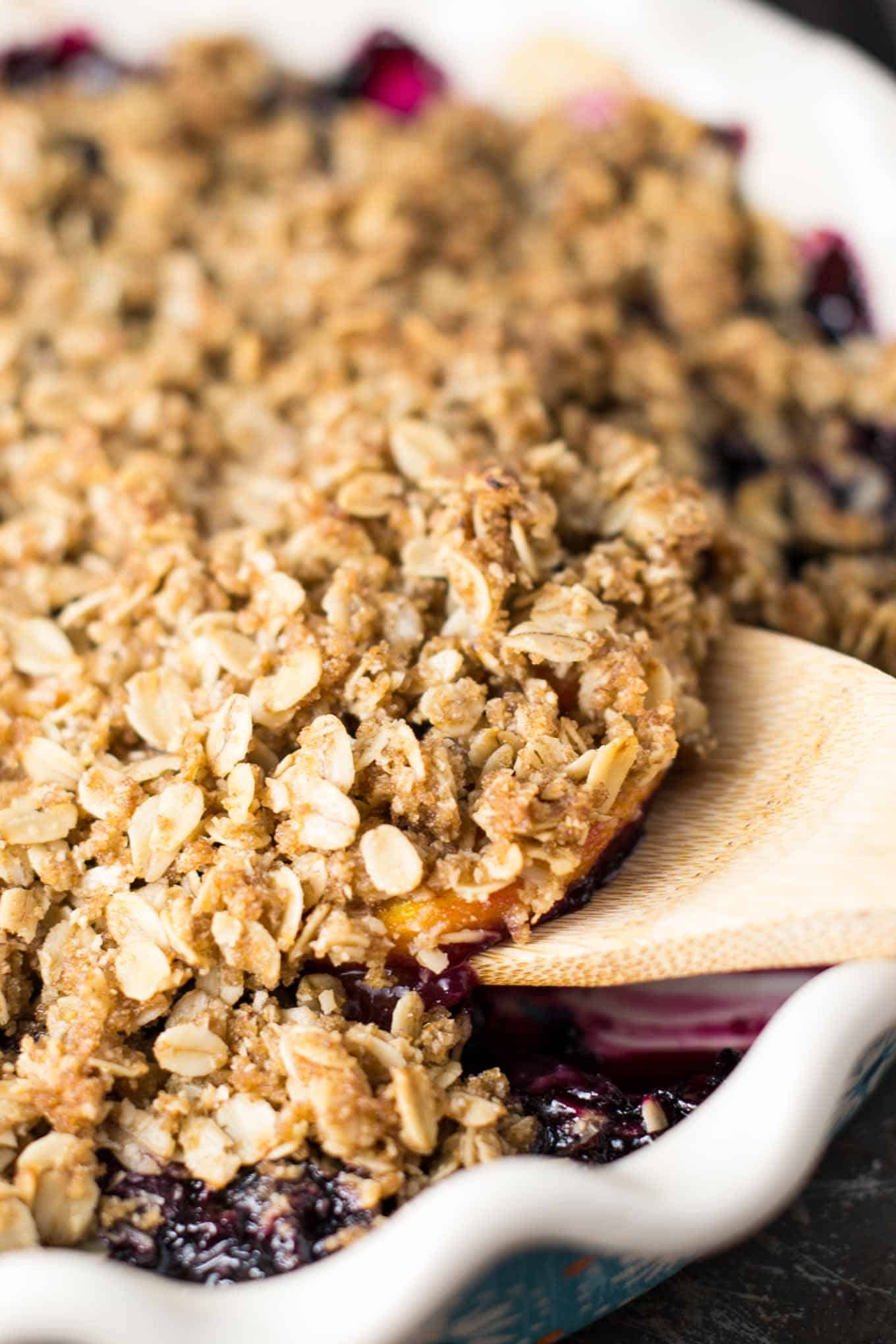 Say helloooo to my new favorite summertime dessert!
This Vegan Blueberry Peach Crisp is everything I love about a good dessert: it's healthy-ish, not difficult to make, and pairs perfectly with a scoop of vanilla ice cream.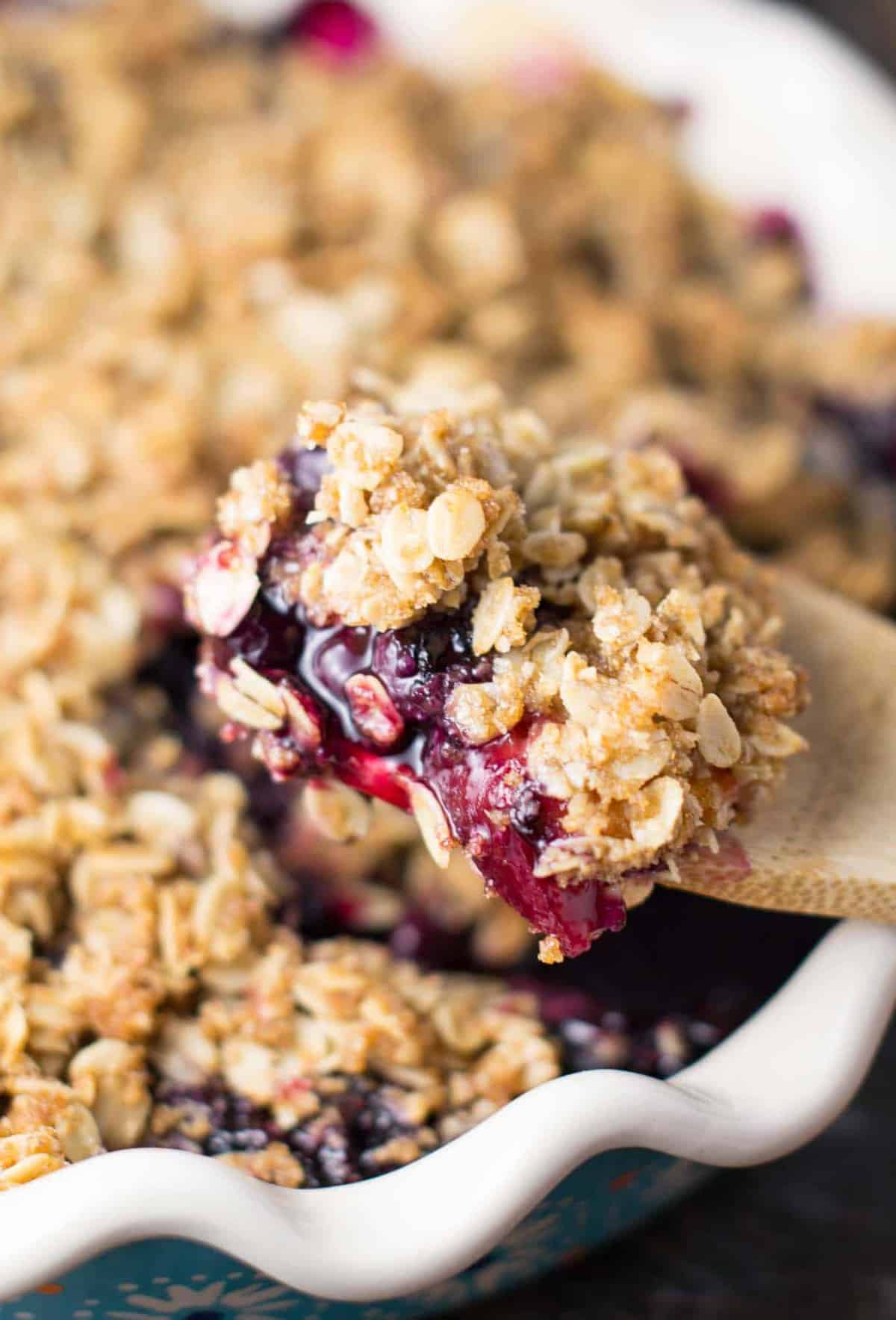 My husband's all time favorite dessert is my vegan apple crisp recipe.
While that recipe is fantastic, I wanted to create a berry crisp that could be throw together in minutes without a lot of time spent chopping up apples.
Sometimes you just need a quick and easy dessert, right??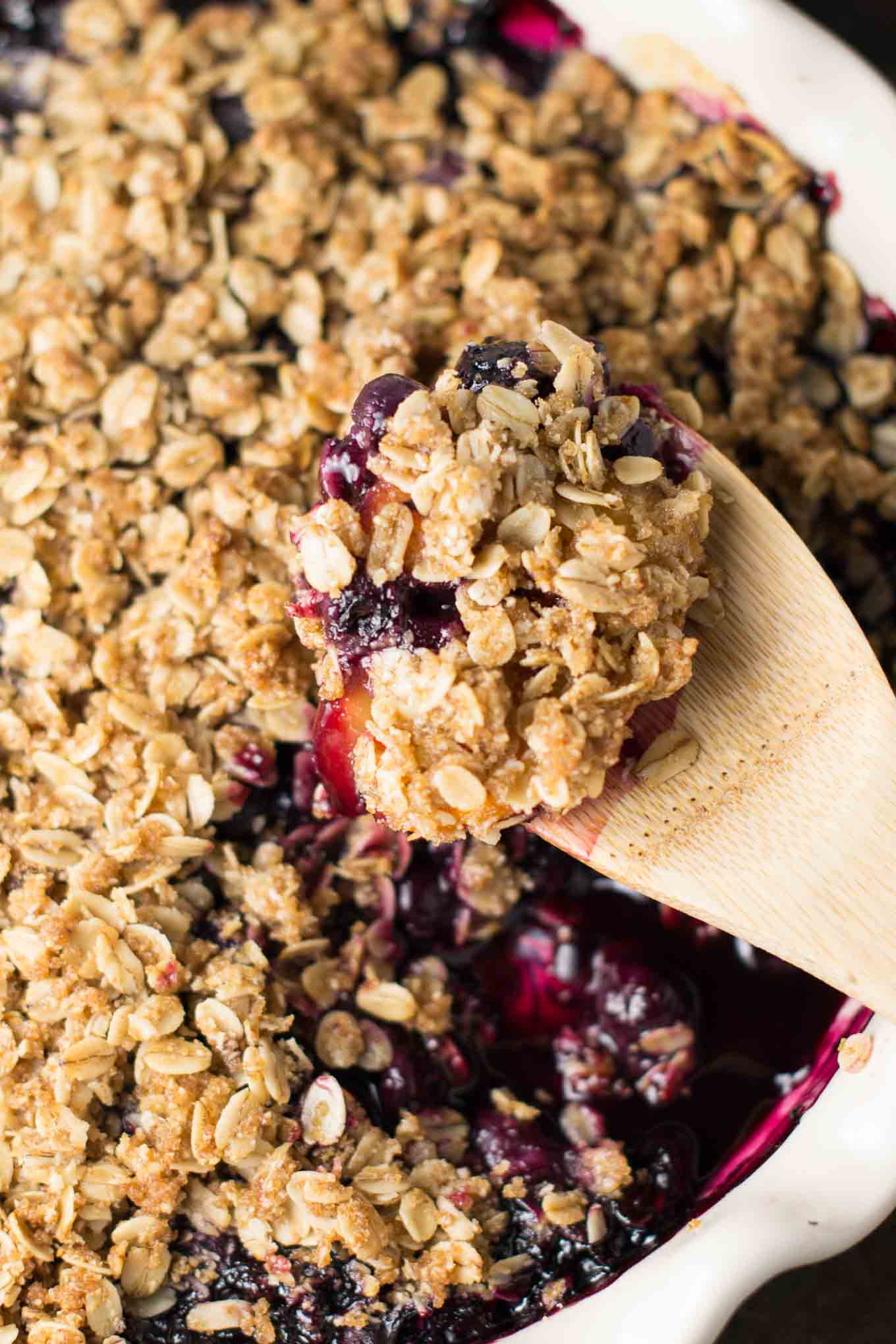 I use both frozen peaches and frozen blueberries for this easy crisp.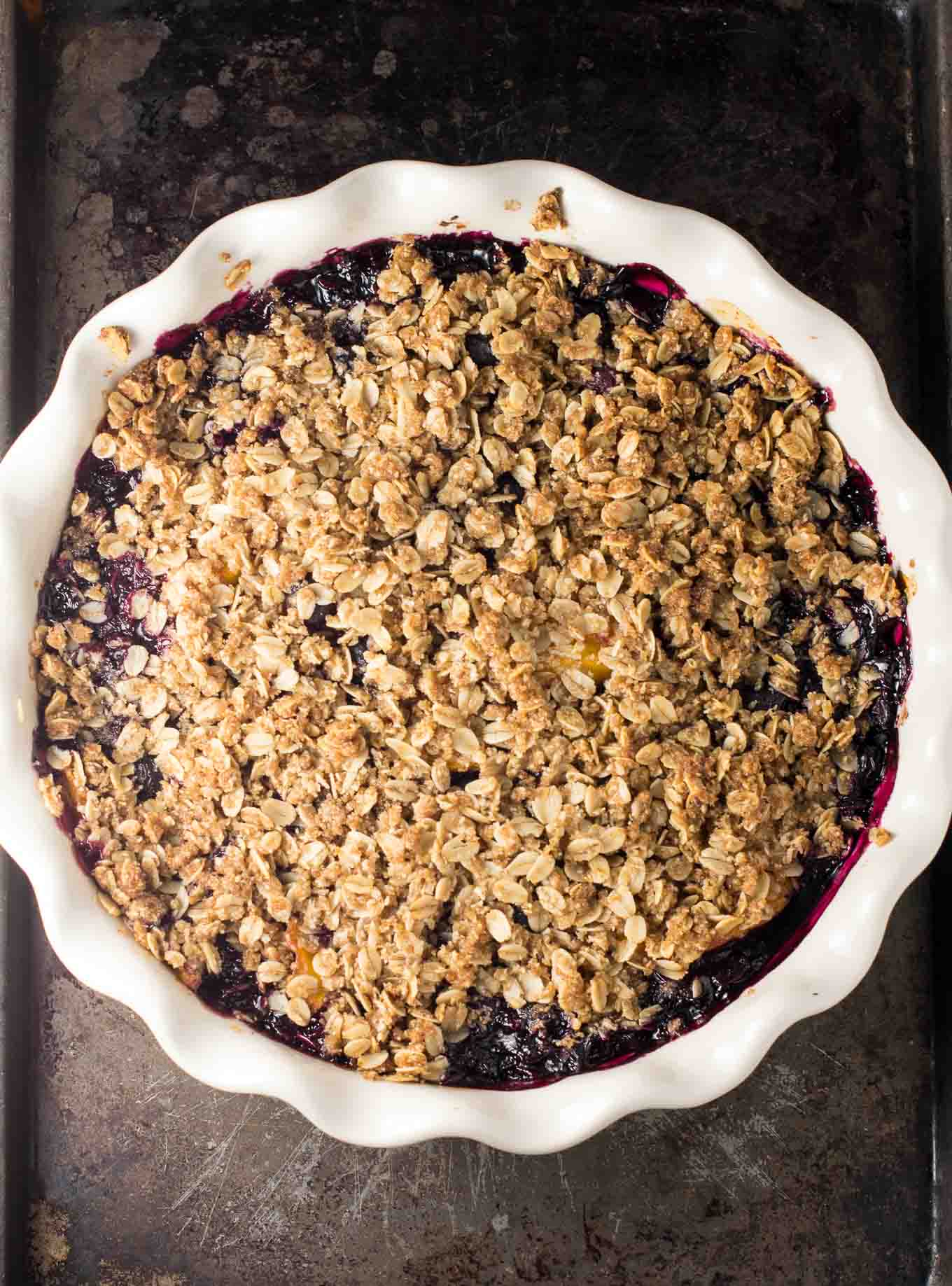 It's also gluten free which is a plus if you know someone that can't tolerate gluten!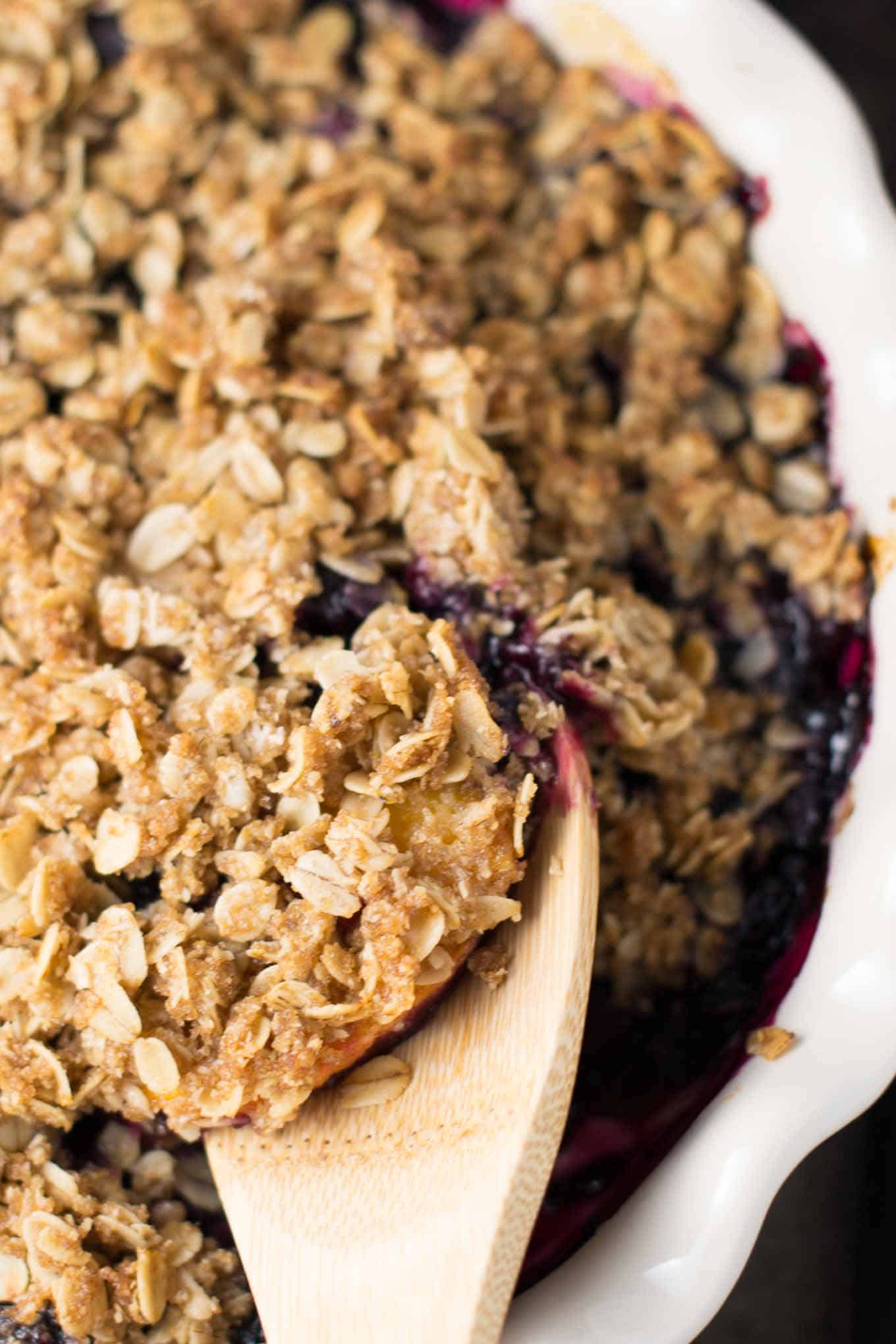 While nothing can quite top apple crisp in Robbie's eyes, this blueberry peach crisp was a VERY close contender.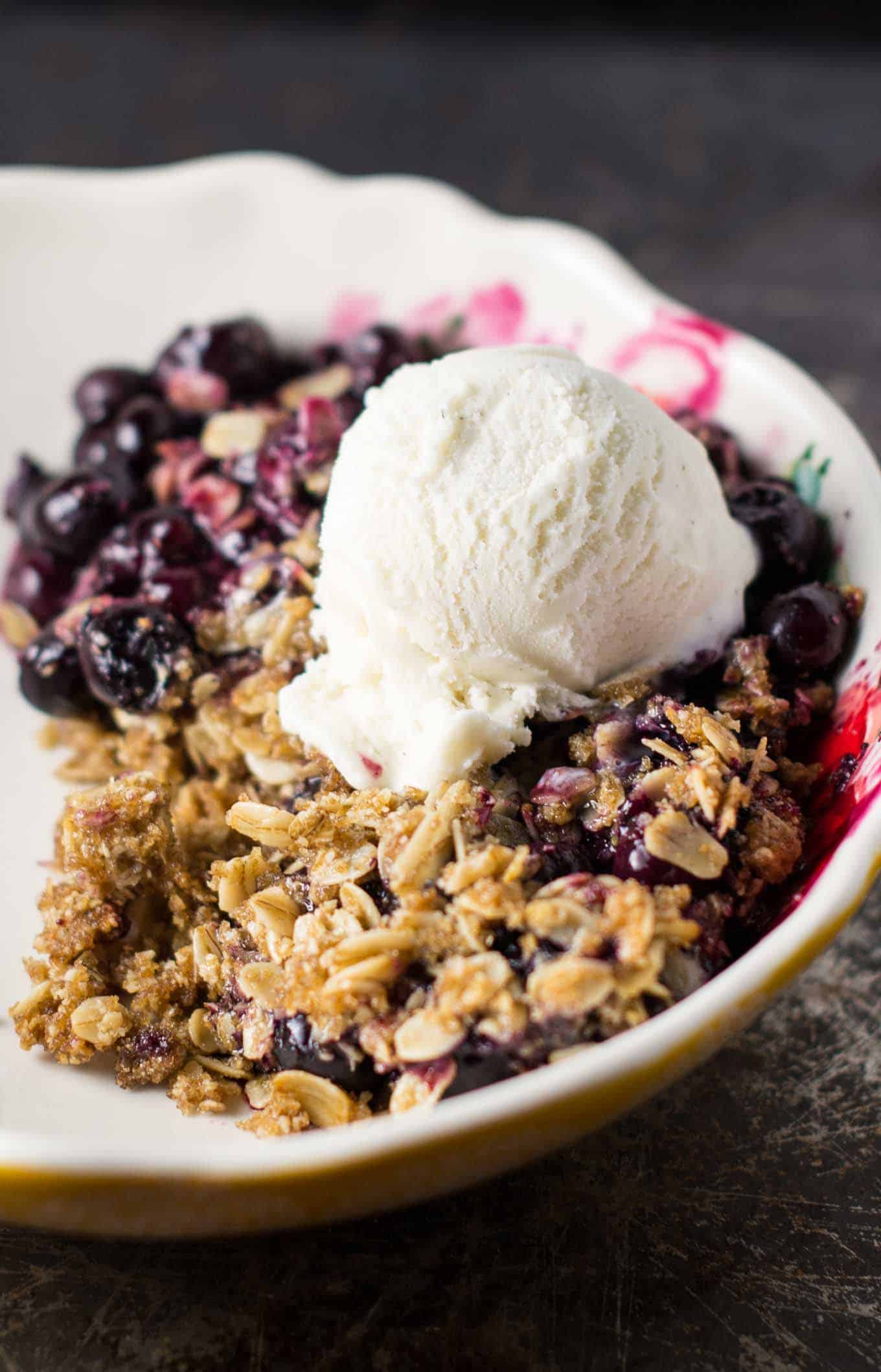 Juicy, sweet, healthy-ish, and perfect with a cool scoop of ice cream. Now that's what I'm talking about!

Vegan Blueberry Peach Crisp
Ingredients
For the Crisp
2 cups frozen peaches
4 cups frozen blueberries
¼ cup sugar
2 tablespoons corn starch
¼ teaspoon salt
½ teaspoon cinnamon


For the Topping
¾ cup brown sugar
½ cup gluten free oat flour
¾ cup gluten free rolled oats
¼ teaspoon salt
2 tablespoons coconut oil, melted
¼ cup vegan butter, melted
Instructions
In a large bowl, mix together all ingredients for the crisp. You may need to let the berries thaw for 5-10 minutes and stir until the remaining ingredients stick to the fruit
In a separate bowl, make the crisp topping
Mix together all ingredients until it resembles wet sand
Pour crisp ingredients into a pie dish
Sprinkle topping evenly over the top
Bake at 350 degrees for 50-60 minutes, or until bubbling and the top starts to brown
Allow to rest for 10-15 minutes
Serve with ice cream
Notes
The crisp topping is best served right away. Leftovers will not be quite as "crispy", but still delicious.